In The Finishing School, Muriel Spark takes a swipe at hack writers and aspiring novelists. All of the characters are cliches and stereotypes, working well as a comedic ensemble to convey Spark's own ideas on writing. We are to read most of this book as irony.
Rowland marvelled as he read her essay. How slick and self-confident these young people were… How they could cover the pages, juggling the paragraphs around on their p.c.s and never for a moment thinking that any word could be spelt other than the way they wanted it to be. Tilly 'dansed' with her friend from 'Nipall'. Why not? Rowland thought. She will always have an editor to put her story straight.
A common but inaccurate perception that editors exist solely to copyedit the genius of writers, who do not need to learn the basic tools of writing, but whose talent is glowing enough to shine through their basic errors.
'Watch for details,' Rowland had often said. 'Observe. Think about your observations. Think hard. They do not need to be literally true. Literal truth is arid. Analyse your subject. Get at the Freudian reality, the inner kernel. Everything means something other than it seems. The cat means the mother.'
A poke at writers who dress plain things up with figurative language which gets in the way of the story.
'I've changed my mind, you know, about the book I'm writing. It won't be a novel. It will eventually be a life-study of a real person, Chris. At present I am accumulating the notes.'
True writers just get on with finishing what they've started. Rowland will never finish his novel because he can't decide on what he wants to write about.
'He hasn't got a publisher yet,' said Rowland. 'That's the sine qua non of a book.'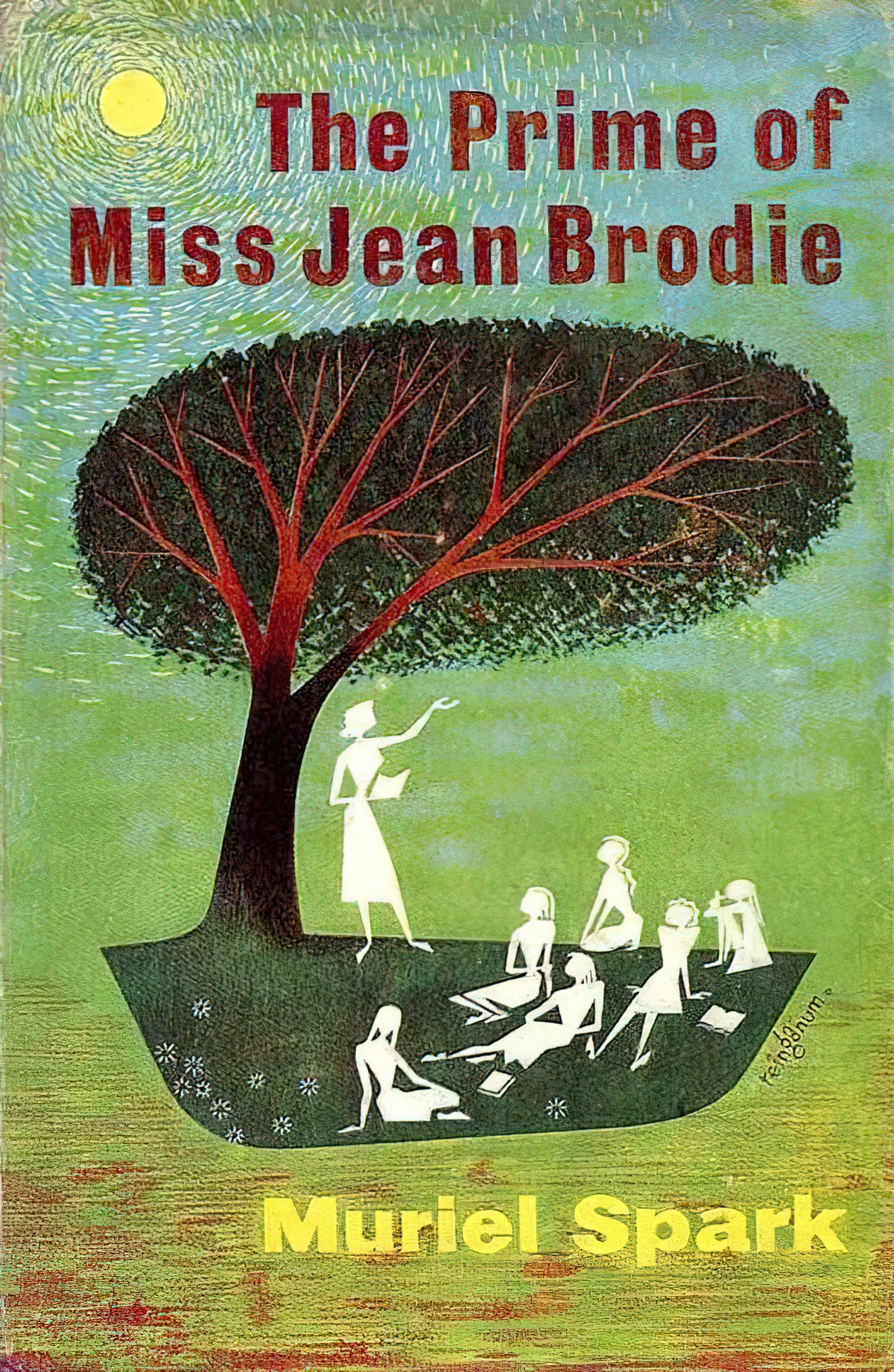 Characterisation
Rowland's pompous side is underscored by his use of Latin. He could have said 'prerequisite', a perfectly acceptable English term but he must show off his classical education, as many hi-falutin writers tend to do.
Muriel Spark also manages to have a go at publishers who seize the opportunity to publish work by very young authors who have a platform because of their age; talented writers who nevertheless get carried away too soon, wanting their first draft made into a movie; authors who rework the plot of an existing classic; writers who use big words like 'antiguous', causing others to look it up; and close-readings of Thomas Hardy.
The Humour
Muriel Spark has a wonderful, acerbic tone and I enjoy her humour because it is not the kind that slaps you in the face.
Nina is conducting her comme il faut class (a class about social etiquette – the French only making it seem more pretentious than it already is). Like Miss Jean Brodie, Nina has firm but very biased ideas about such things, and embarks upon a lecture:
'Be careful who takes you to Ascot,' she said, 'because unless you have married a rich husband, he is probably a crook.' (As if rich husbands couldn't possibly be crooks.) … Your man is bound to be a crook, bound to be. It teems with crooks…'

'My dad doesn't go to Ascot,' said Pallas. (Meaning to point out that his father is therefore, proudly NOT a crook)

'Oh I didn't say all crooks went to Ascot, only that there are plenty of them at that function.' (Implying in a most pragmatic way that even though Pallas' father IS a crook, that doesn't mean he has to go to Ascot – wonderfully twisted logic.)
But much of the humour comes from the setting – the most pretentious setting anyone could dream up – a finishing school in Switzerland. The formal language echoes the formal, pompous setting. Spark even hyphenates 'to-day' in the old-fashioned way.
Narration
The novel begins with Rowland opining about how to set the scene in a novel. The novel is written in omniscient POV, zooming in and out from the mind of Rowland, the 29-year-old principal of the finishing school, and aspiring novelist.
Spark makes good use of free indirect style:
It was early July, but not summery. The sky bulged, pregnant with water.
Here, it is not the narrator speaking, but obviously Rowland. Muriel Spark knows that such an image will provoke laughter and she directs our laughter towards her pompous character. This is exactly how Rowland would see the sky, in his melodramatic, overwritten way.