In another post I write about my experience using Deep Dream Generator. In this post I end up moving away from Deep Dream Generator. This time I'm using Night Cafe Studio, another free online tool (with paid options).
At the bottom of this post you'll find more still life flower paintings by various 20th century artists, in case you'd like to have a play around with AI generated art yourself.
POPPIES IN A TALL WHITE VASE CHARLES RENNIE MACKINTOSH STYLE
I start these experiments with a free stock photo.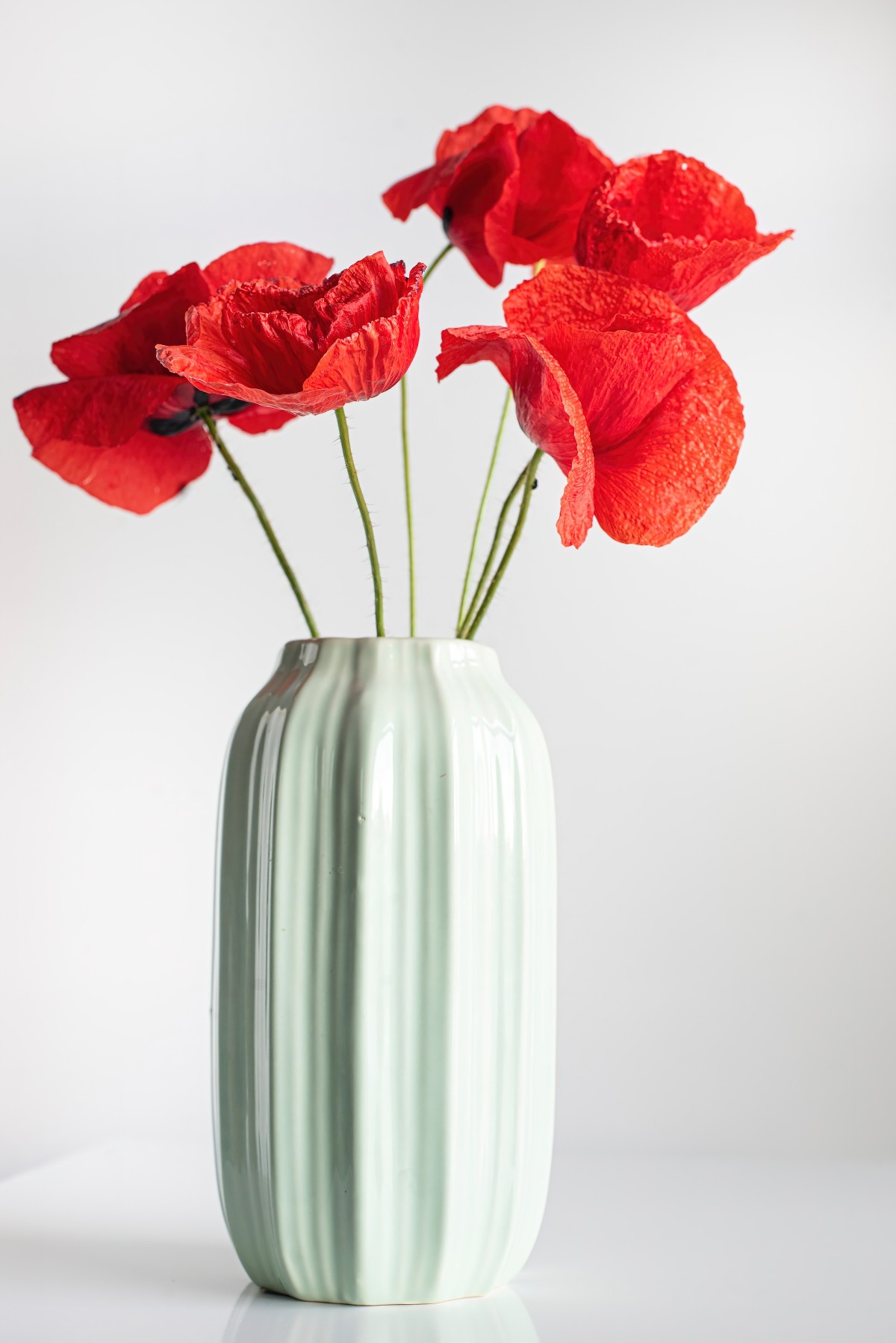 Next I find a traditional work of art which looks kind of similar.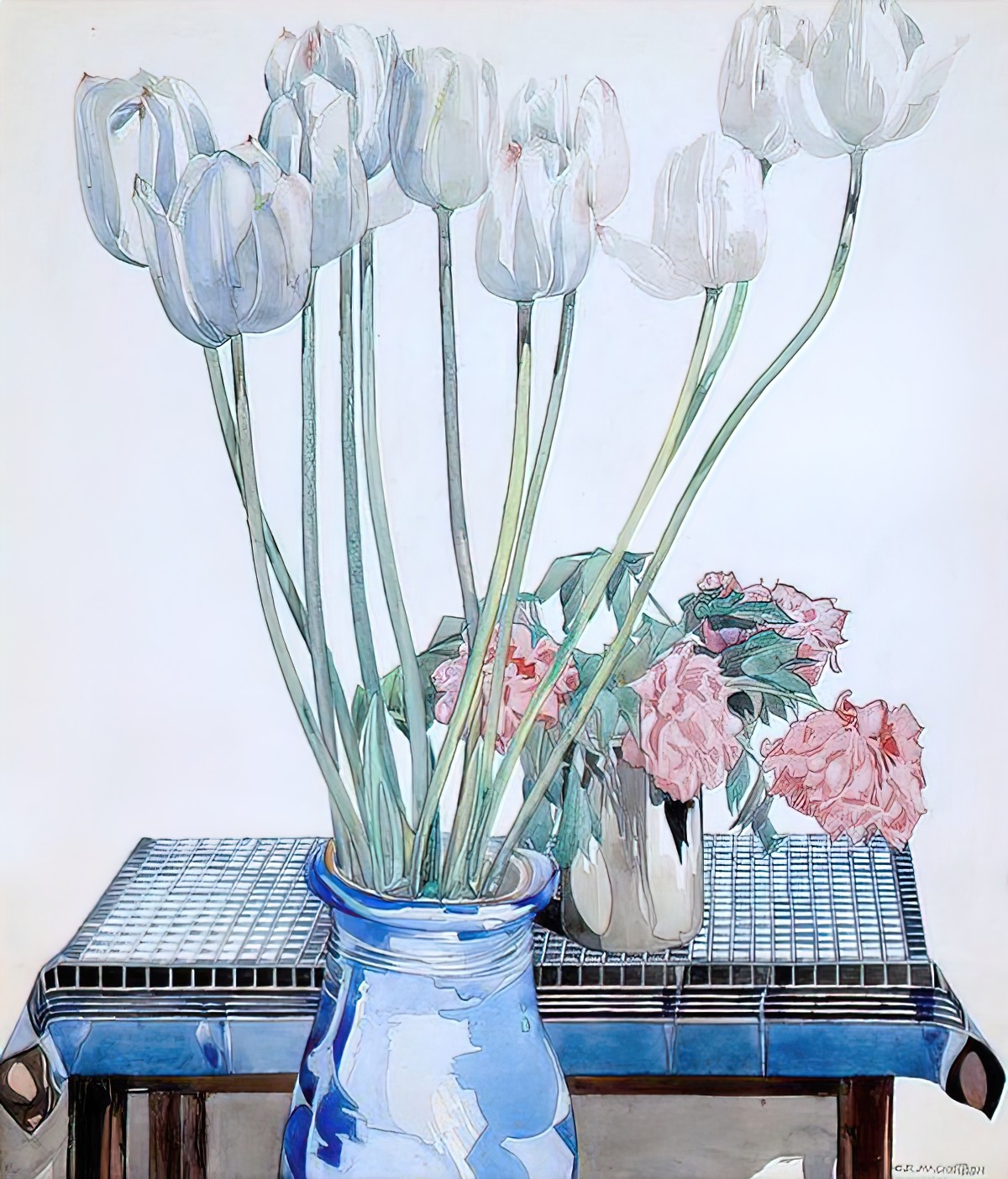 Then I smoosh them together by running AI.
The image was generated using Deep Dream Generator. As you can see, Deep Dream leaves artifacts in the negative spaces. (Of course, these can be cleaned up later in photo software or digital art software.)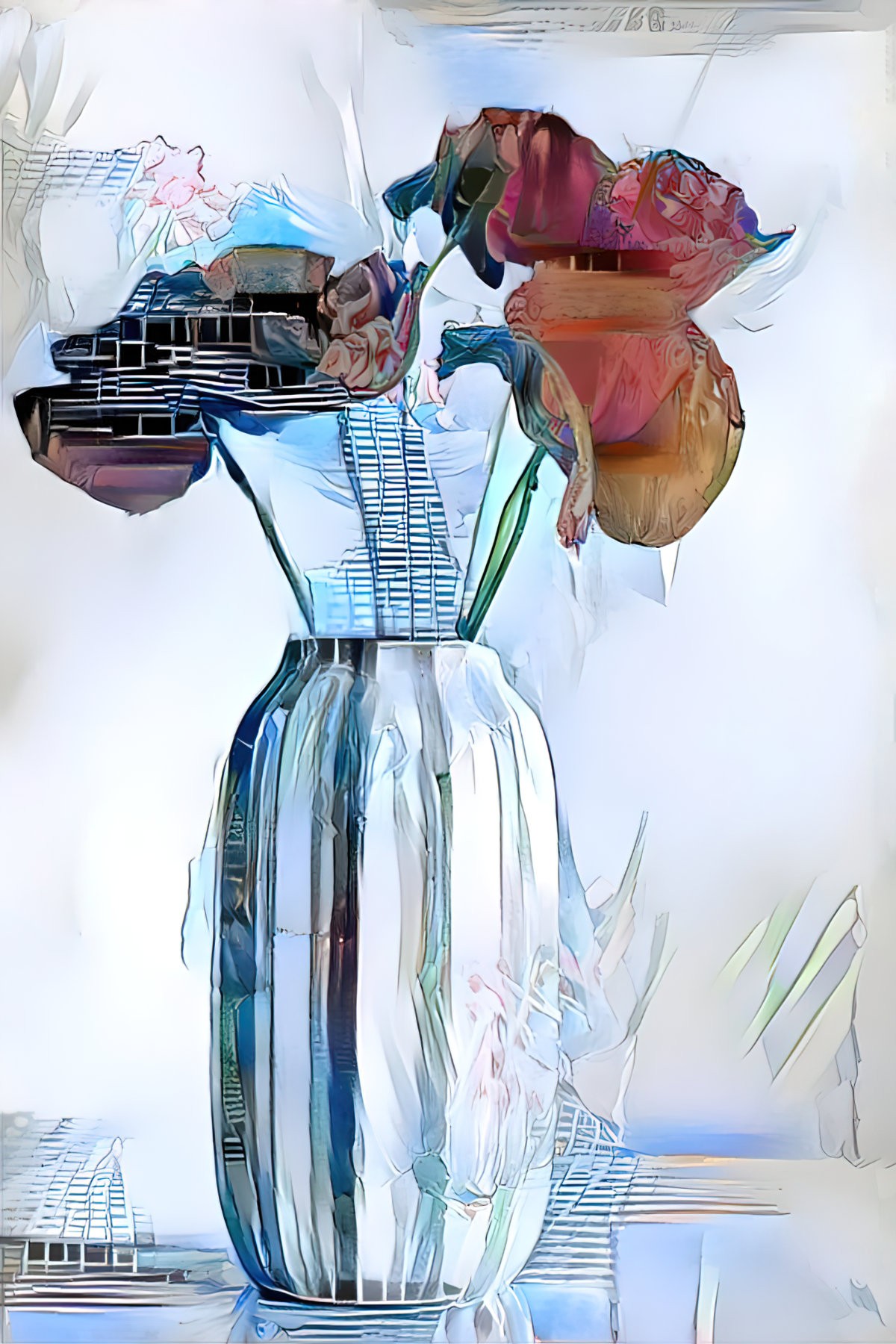 Here's another painting by Charles Rennie Mackintosh. I'm using a different AI art generator this time. This AI art generator is called Night Cafe Studio. It deals with blank spaces (e.g. walls) differently.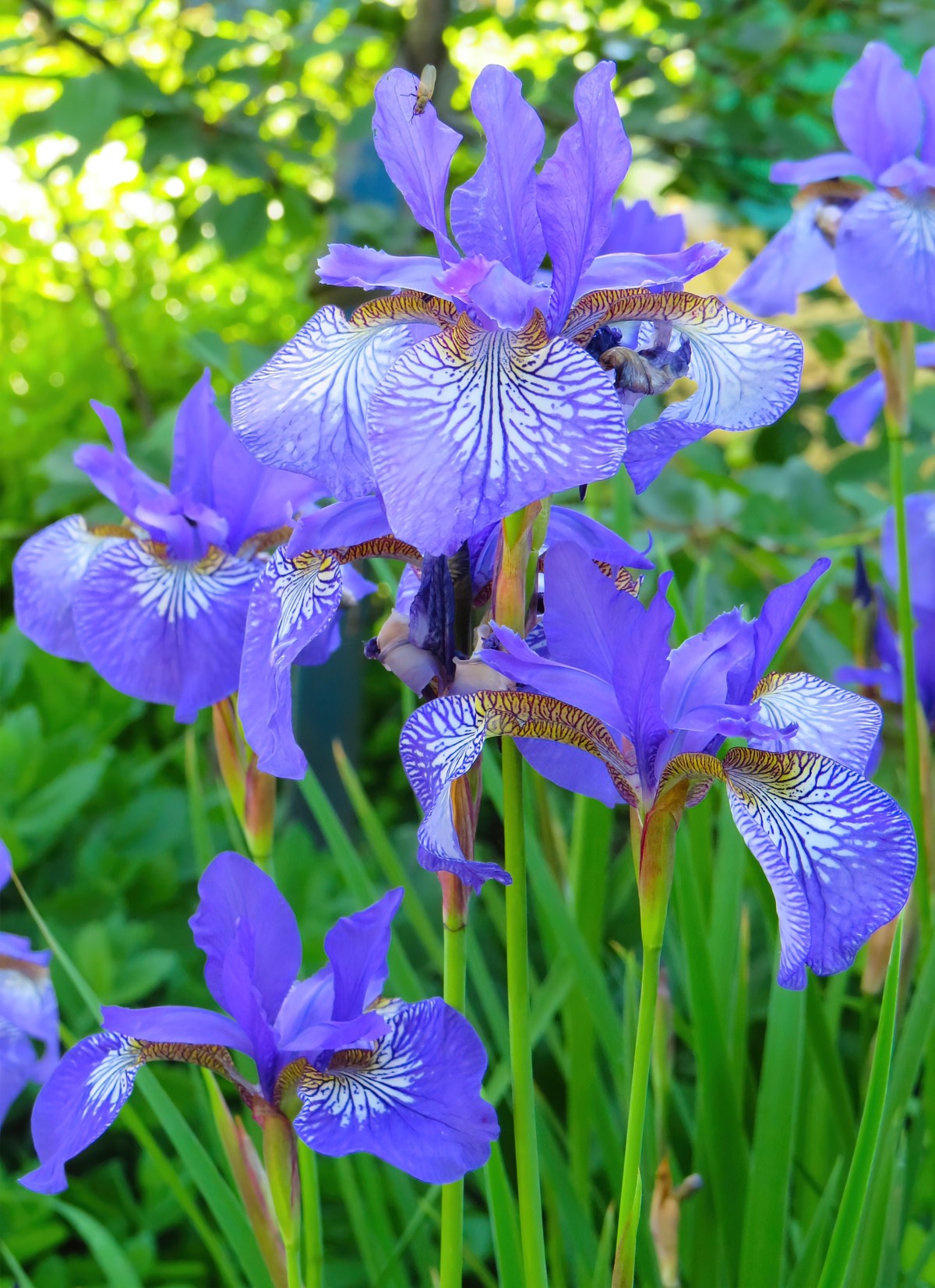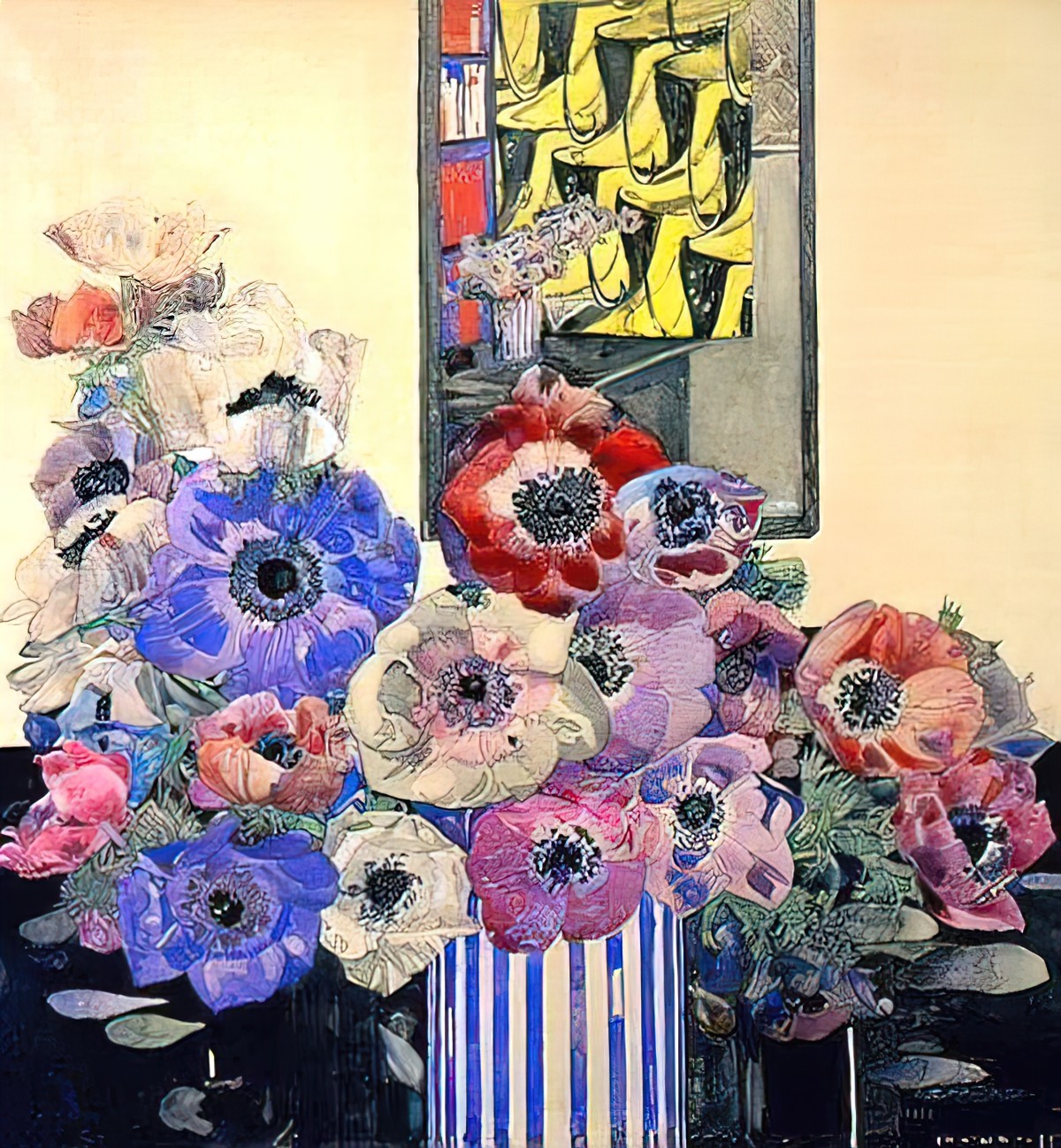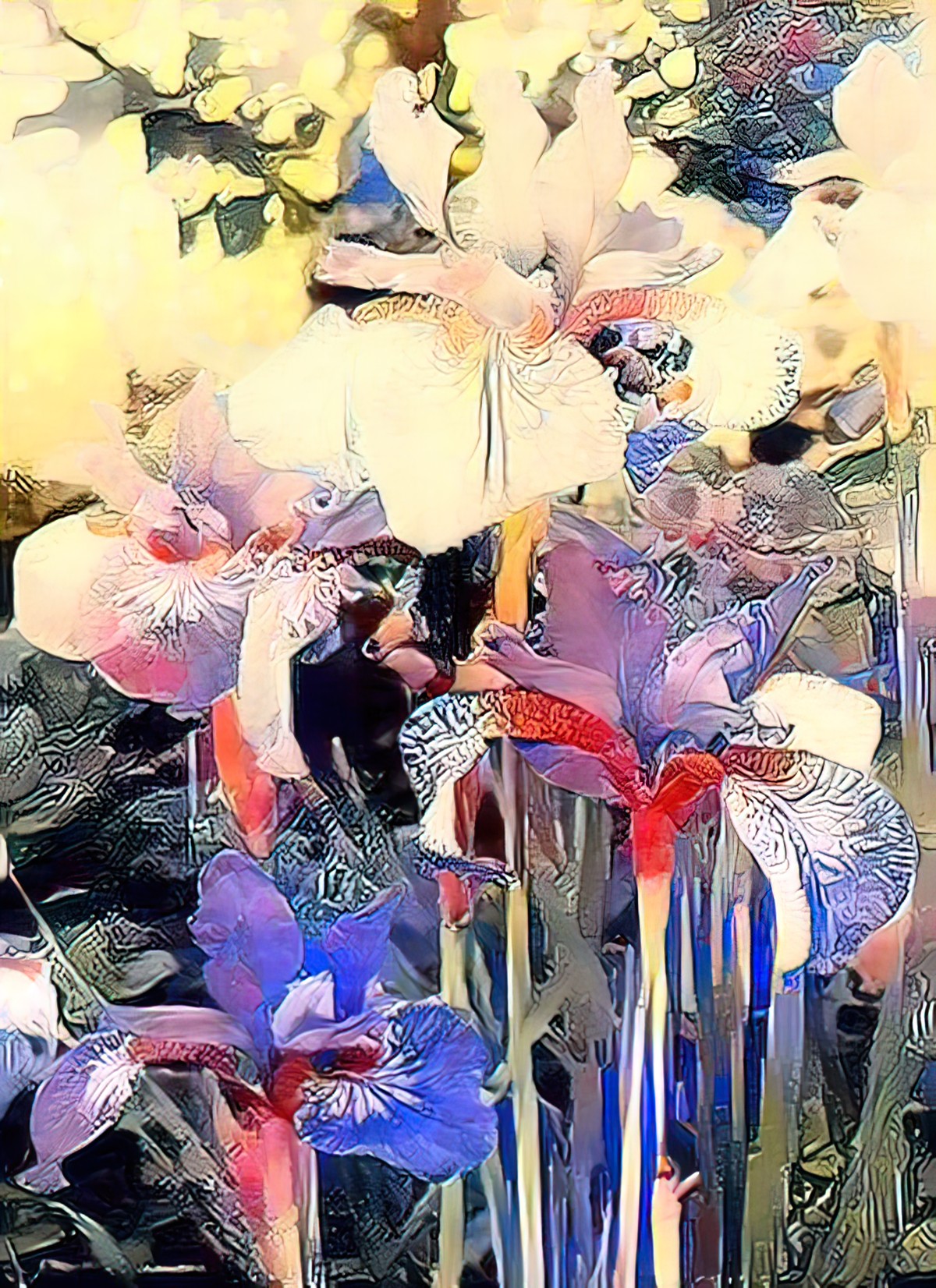 FLOWERS PAUL GAUGUIN STYLE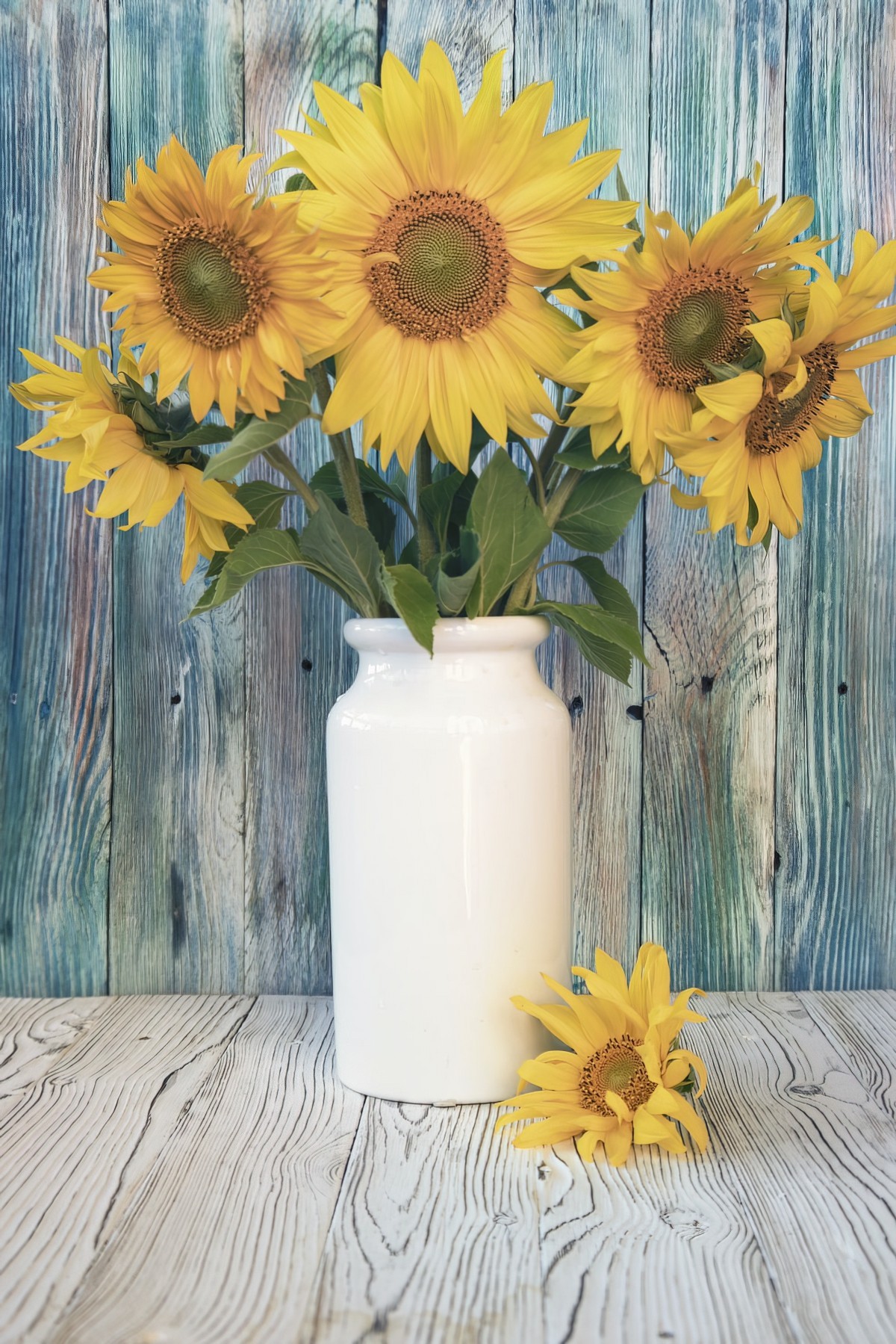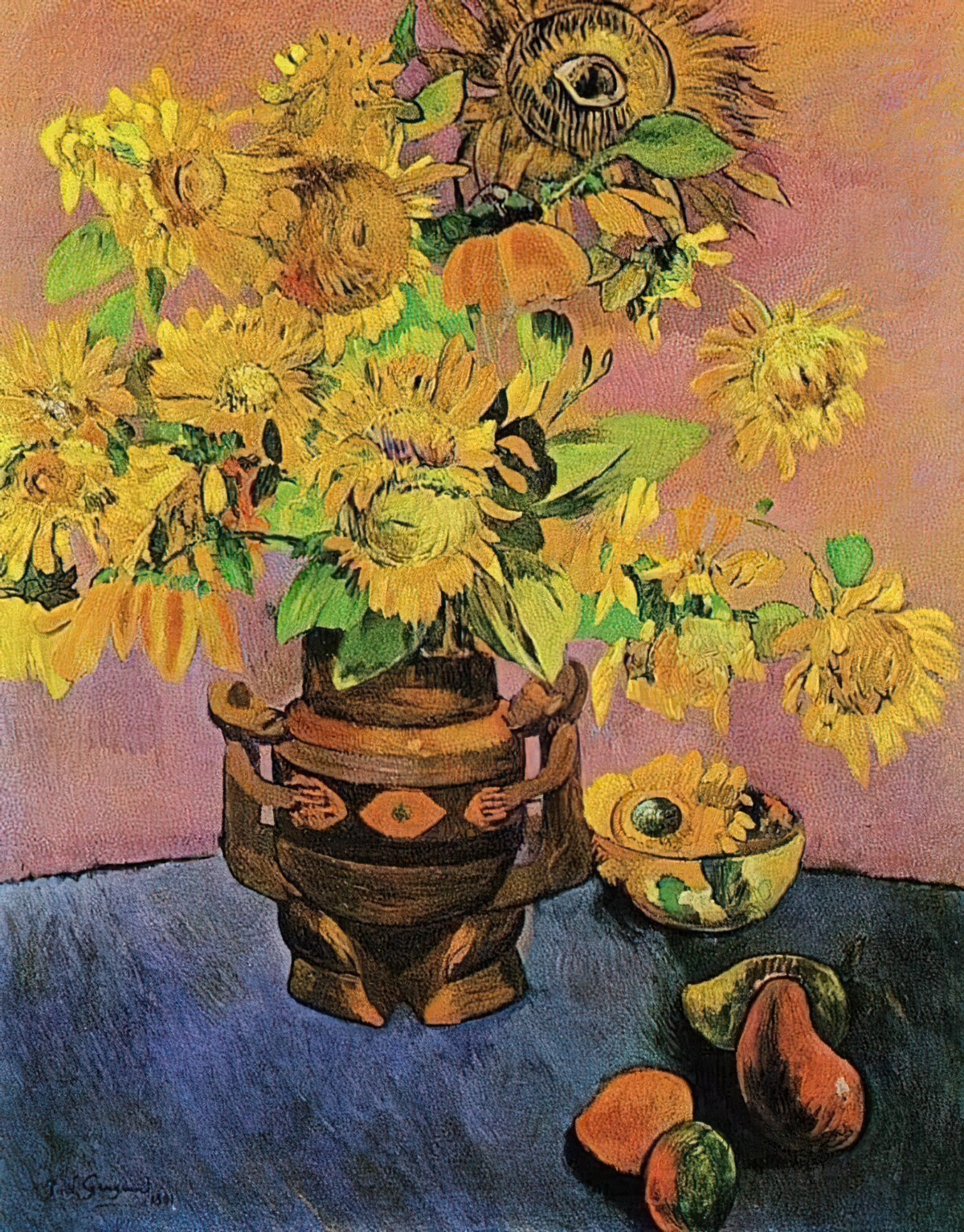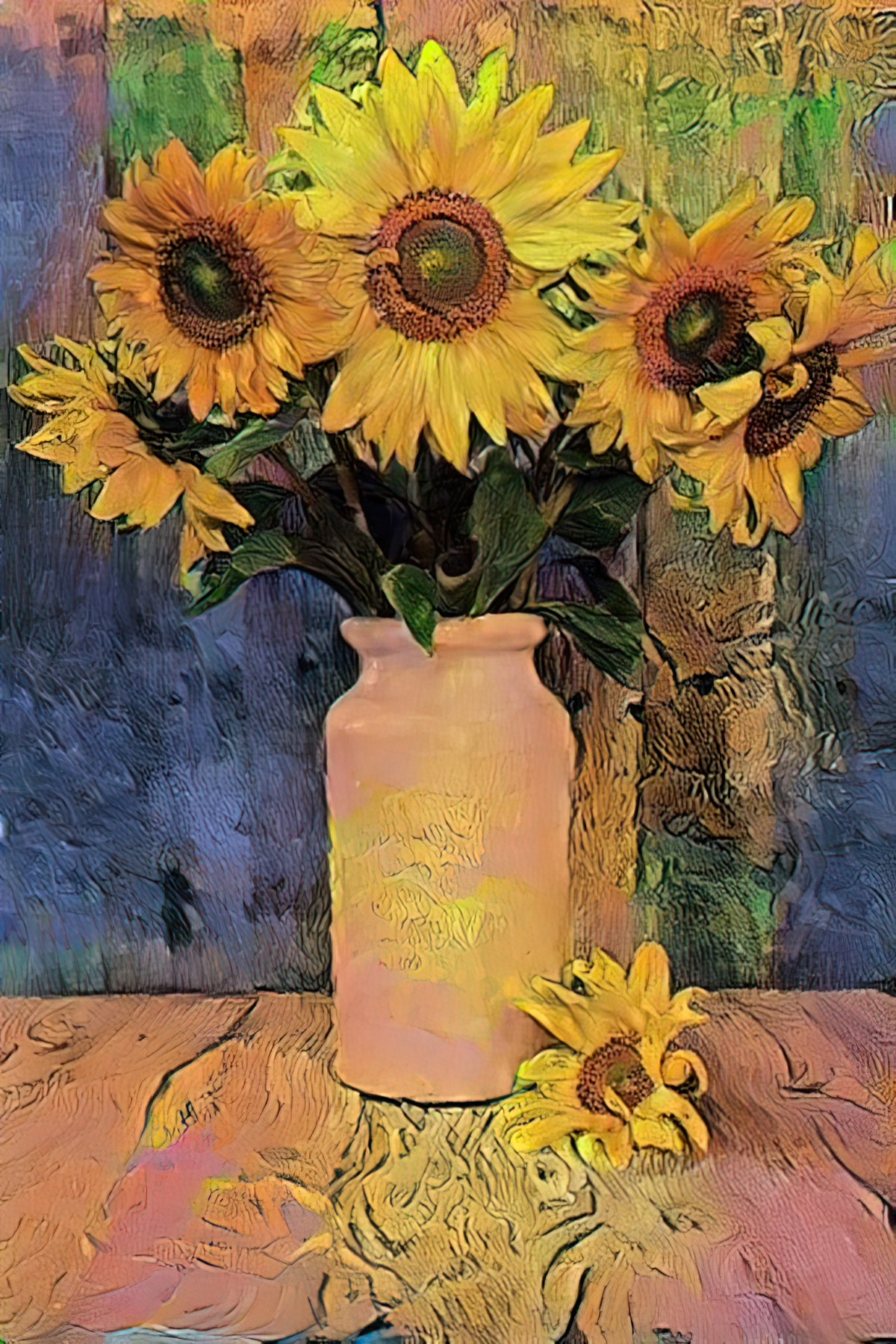 DAISIES FLOATING IN A GLASS OF WATE RHELEN SCHJERFBECK STYLE
Now, because Deep Dream Generator doesn't do so well with mostly white base images such as this one (in fact, it does terribly), I'm using a different AI art generator on this largely white photo. This AI art generator is called Night Cafe Studio. It does a much better job on the whites.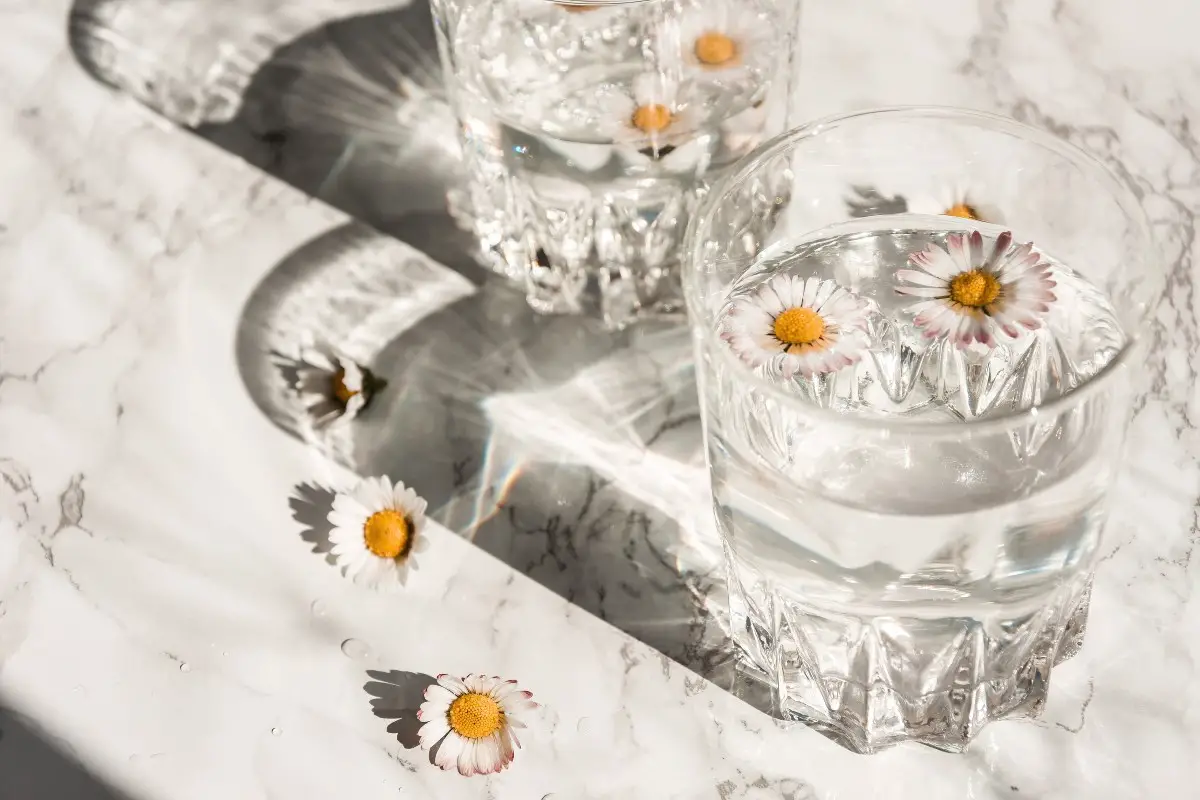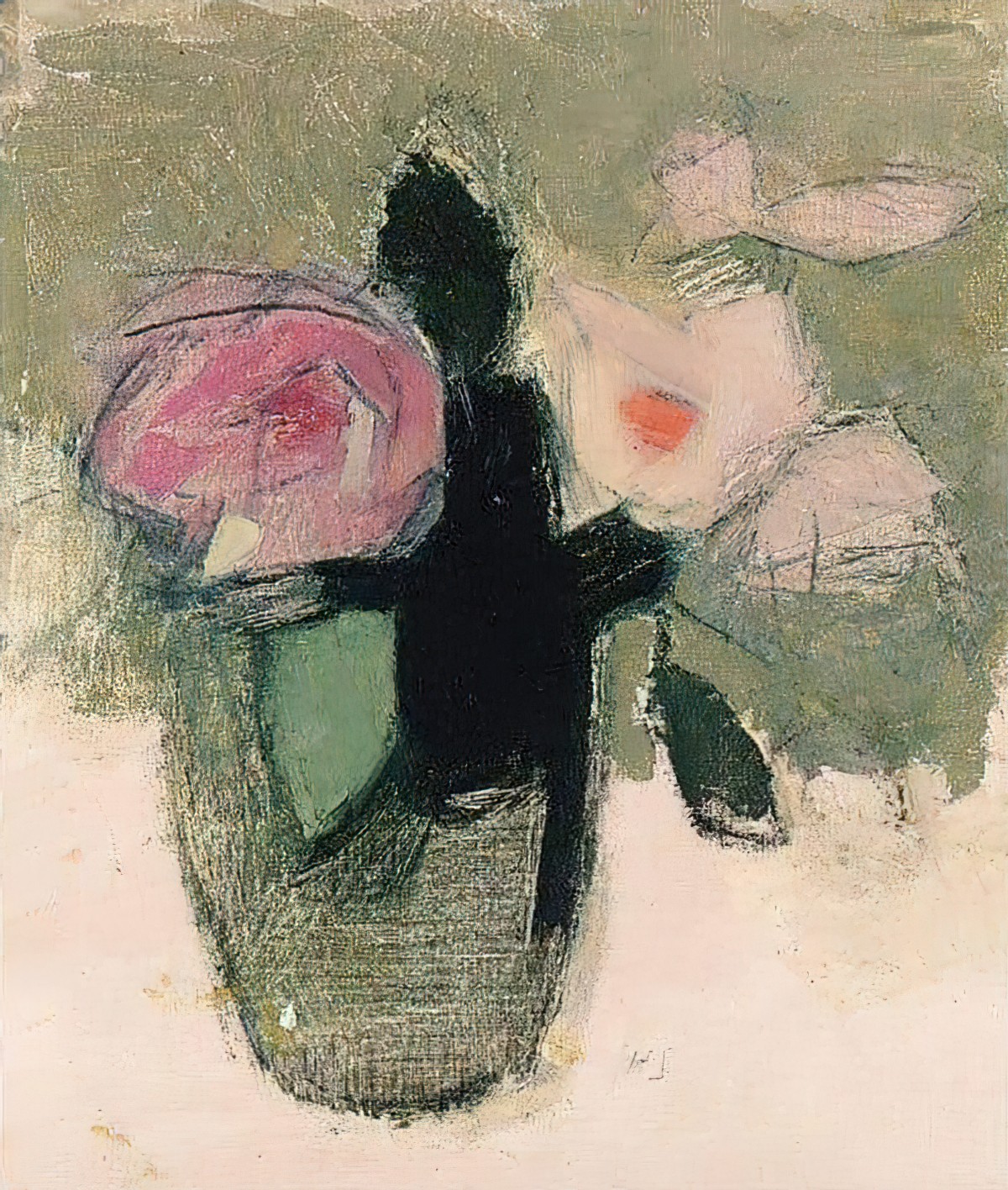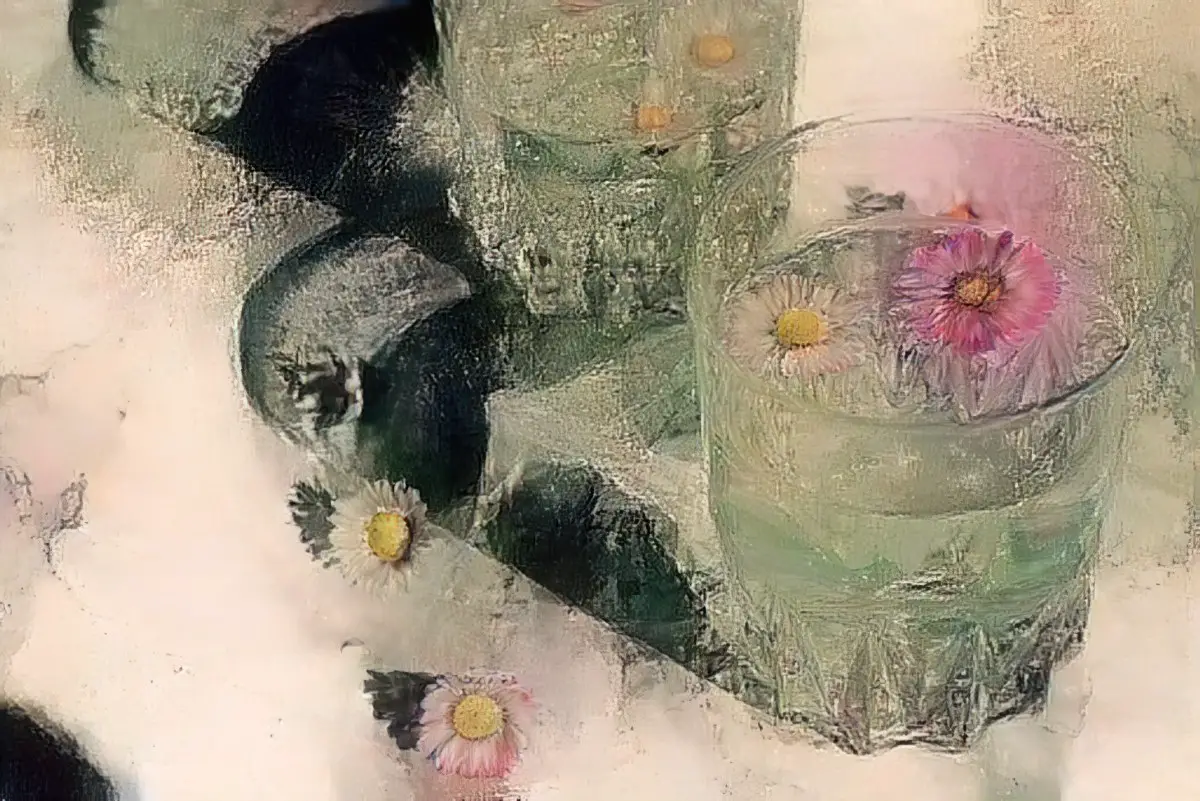 WILLIAM GILLIES STYLE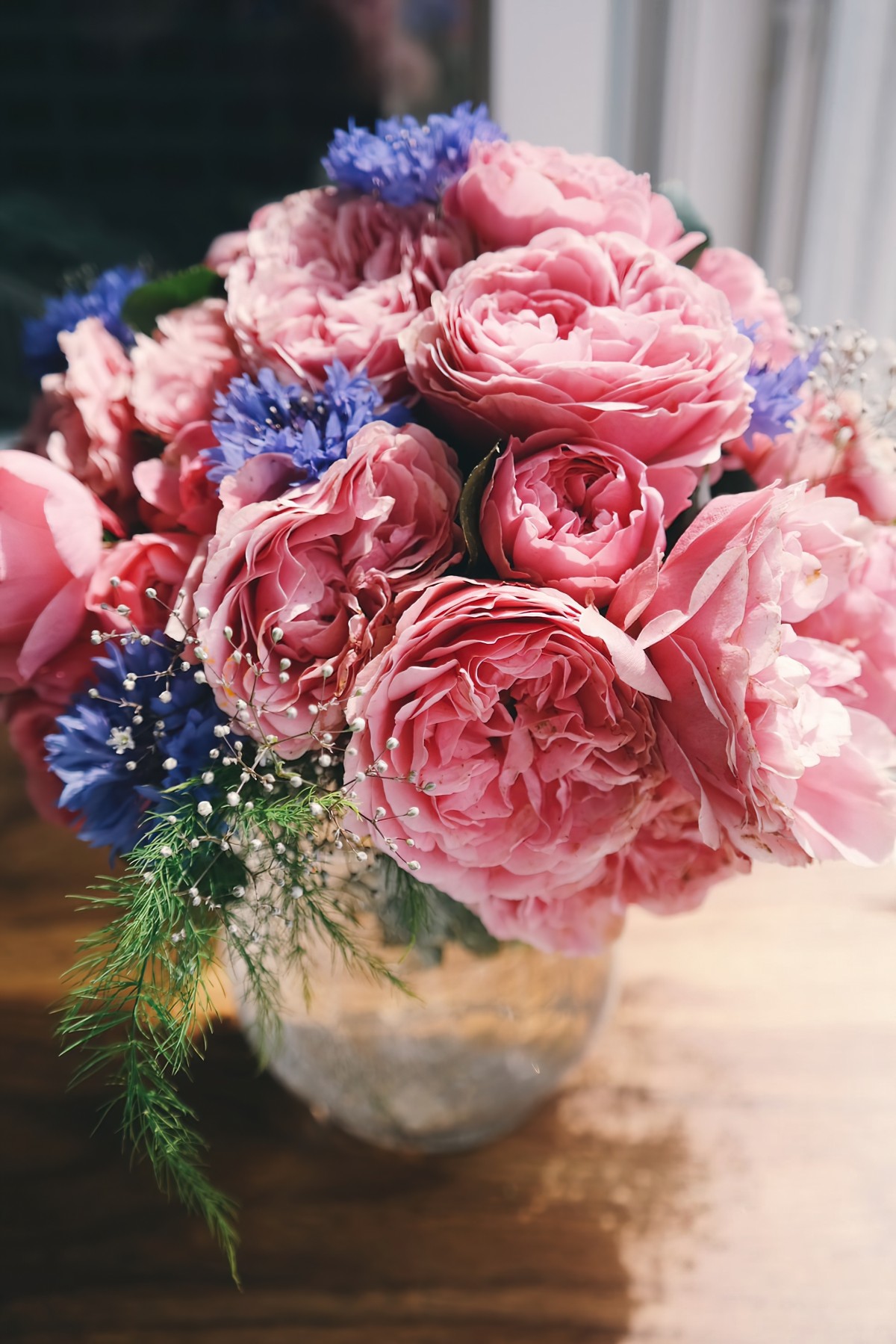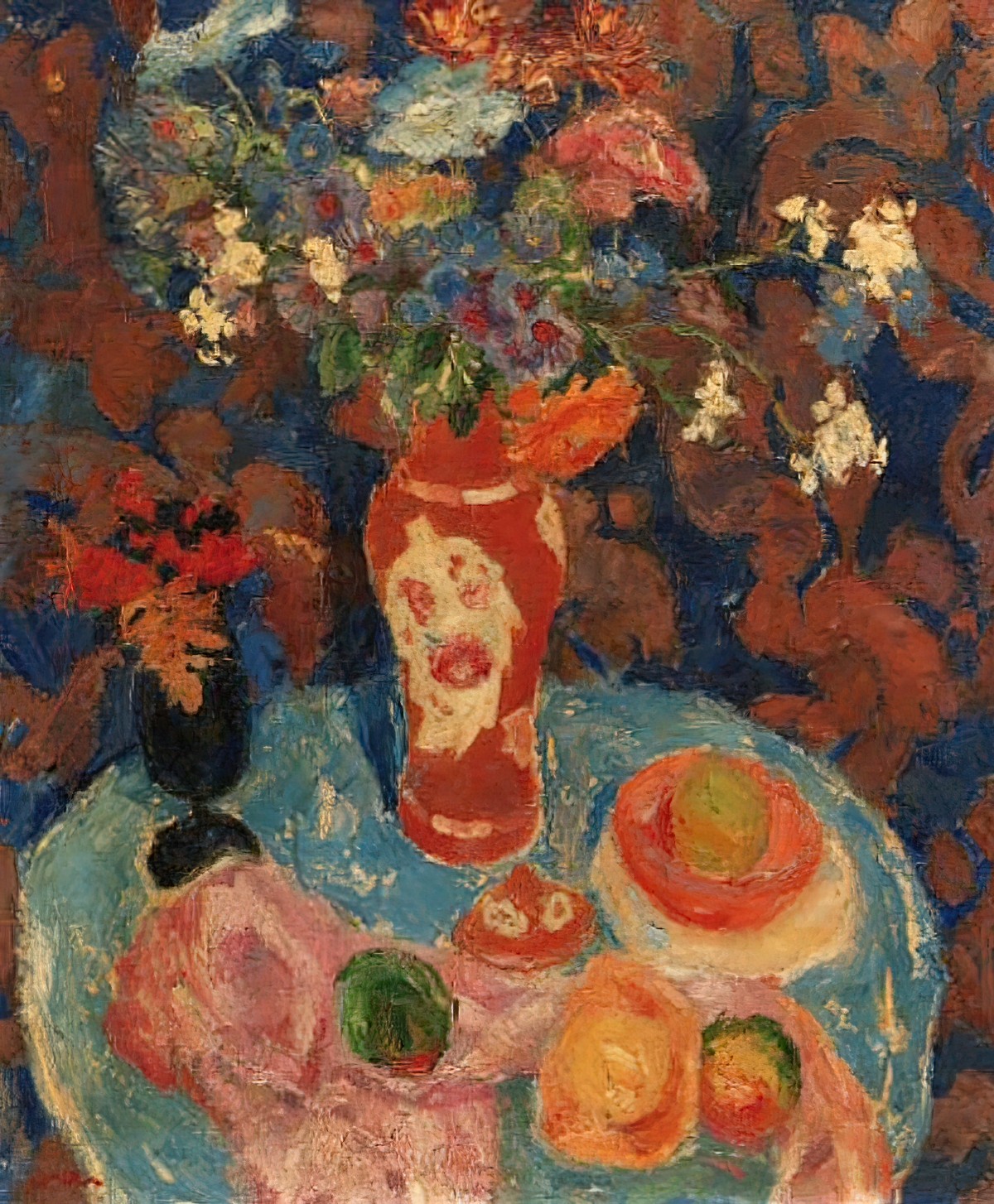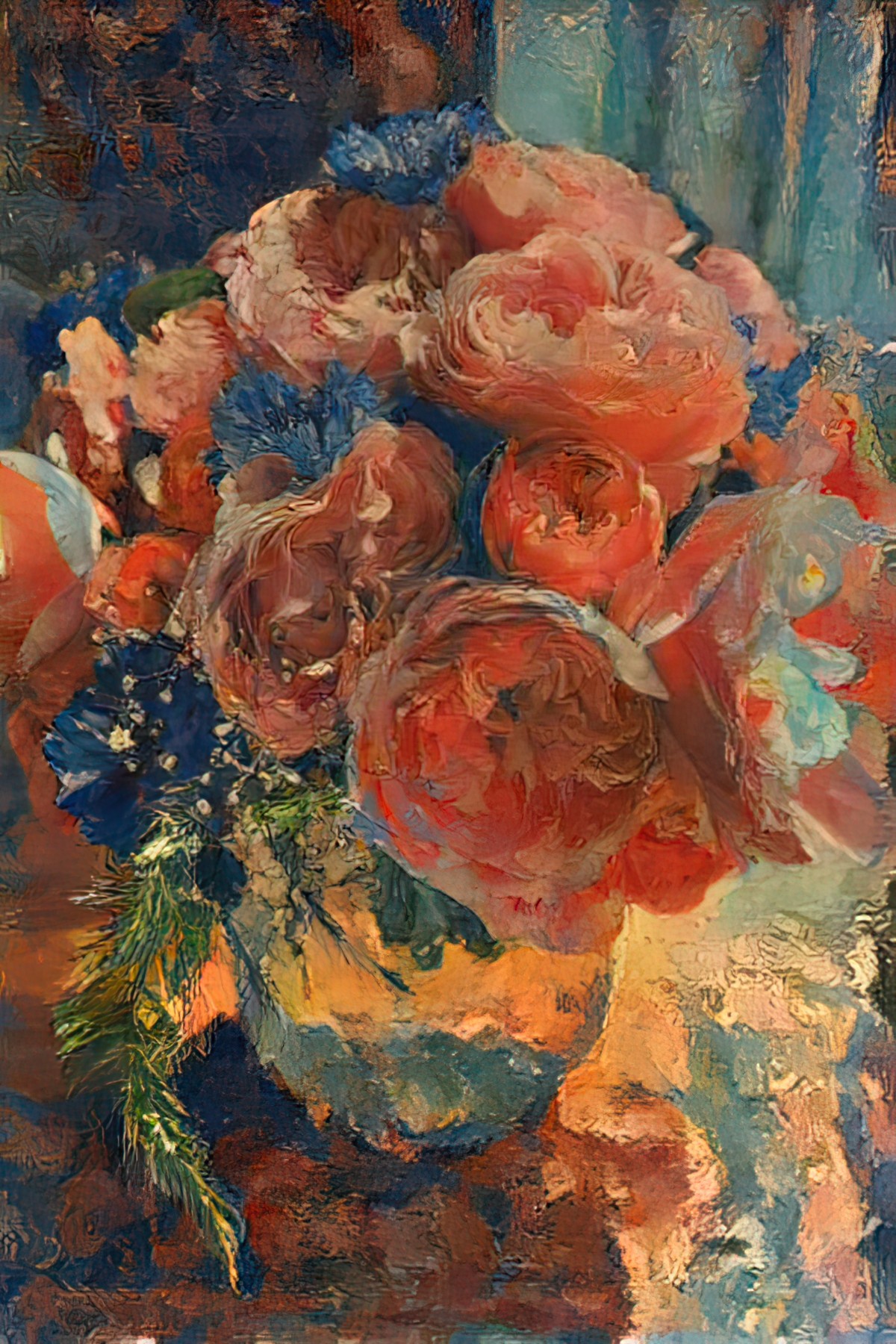 EVA GONZALES
I'd like to see what Night Cafe generator does with glass. I also want to know what it does if I use a still life photograph without any flowers in it.
Here's some glass. This ugly black background is designed to be removed. But I'm leaving it for Night Cafe to deal with. Notice: no flowers. Lots and lots of glass.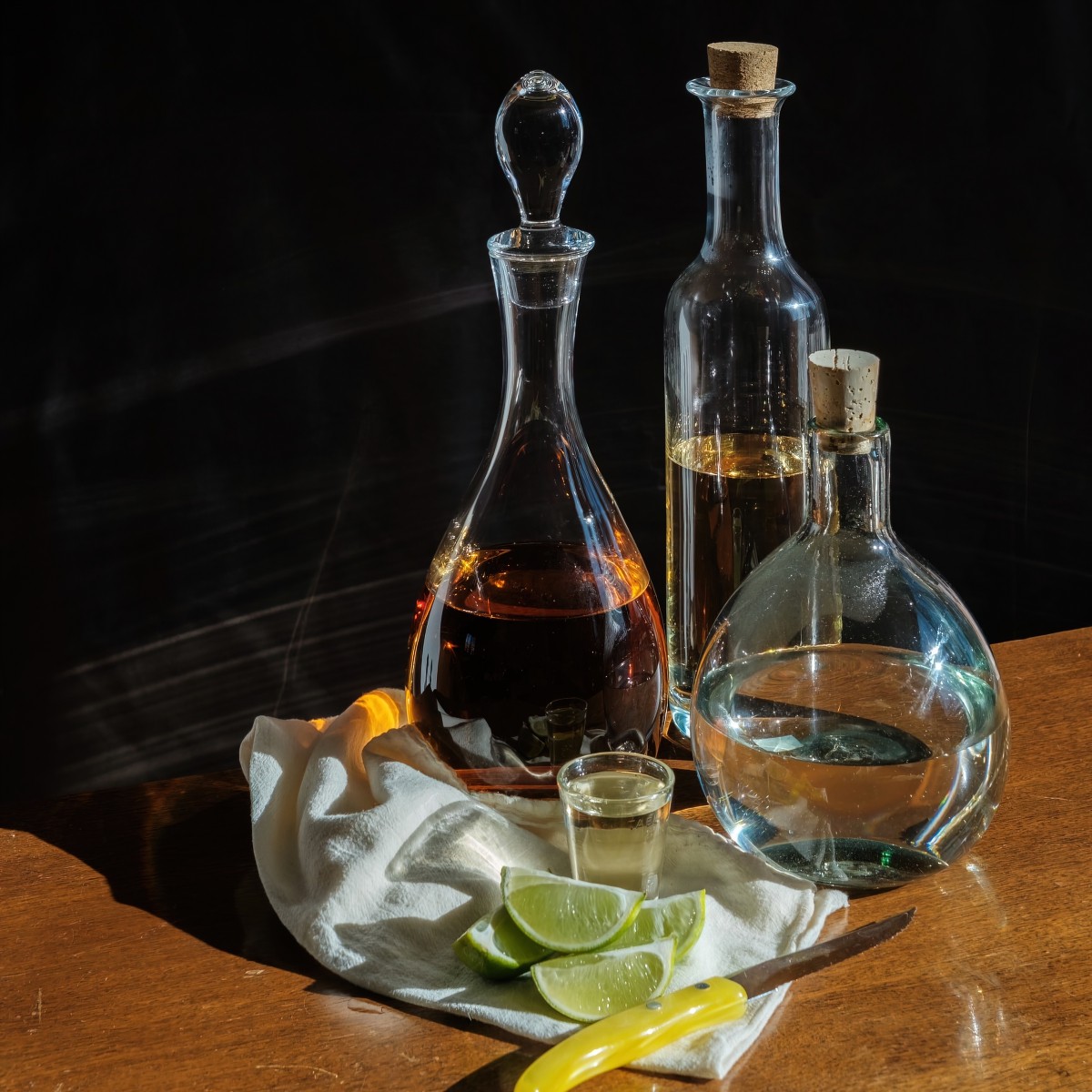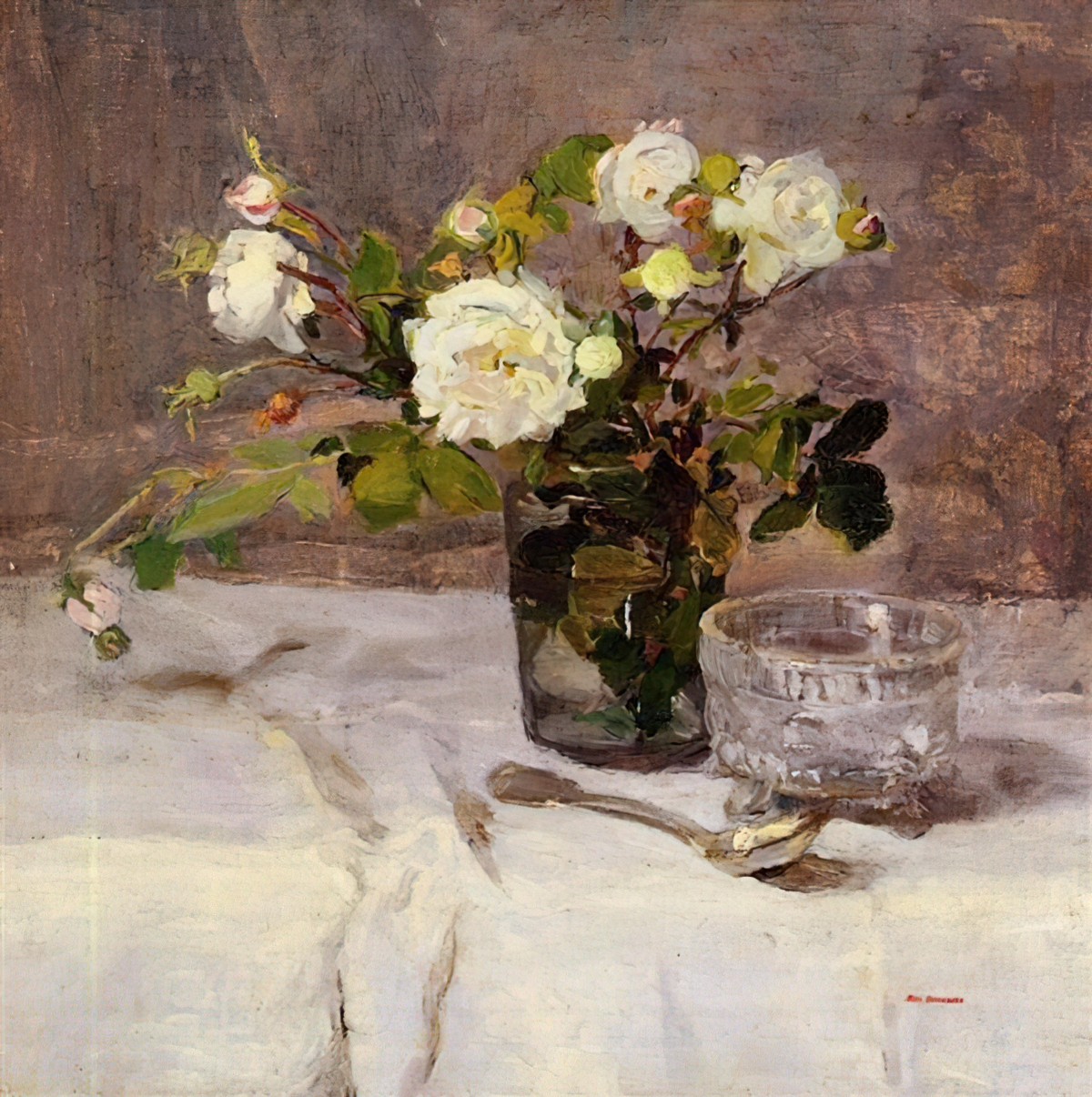 Wow, that's not too bad. It's made a great, painterly job of the glass. Unfortunately it's taken the flowers from the style painting and tried to incorporate them into the background, which I don't want.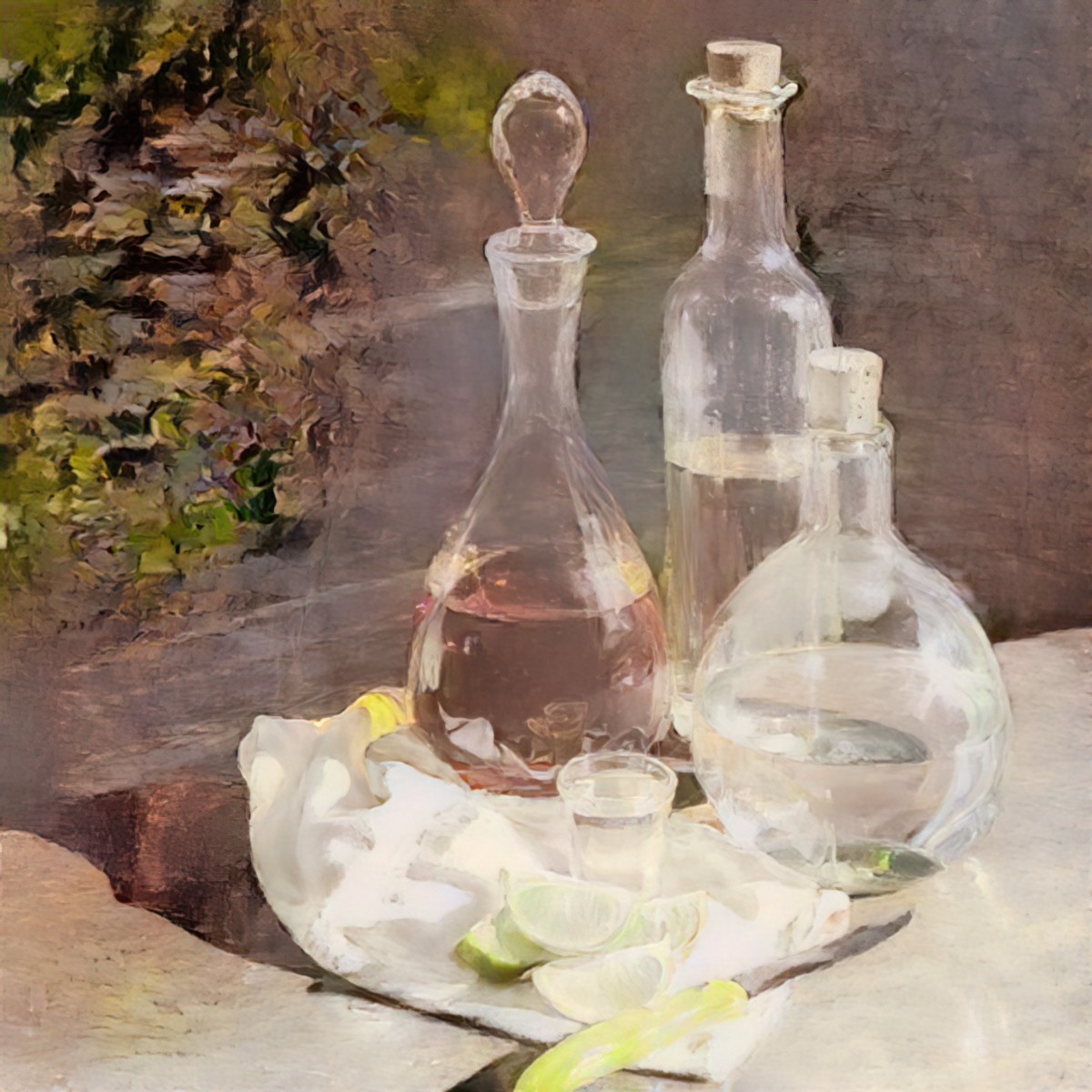 However, the clone tool in Affinity Photo takes care of that. There's enough background to work with. I also duplicate the layer and set the top layer to soft blend mode for more of a pop.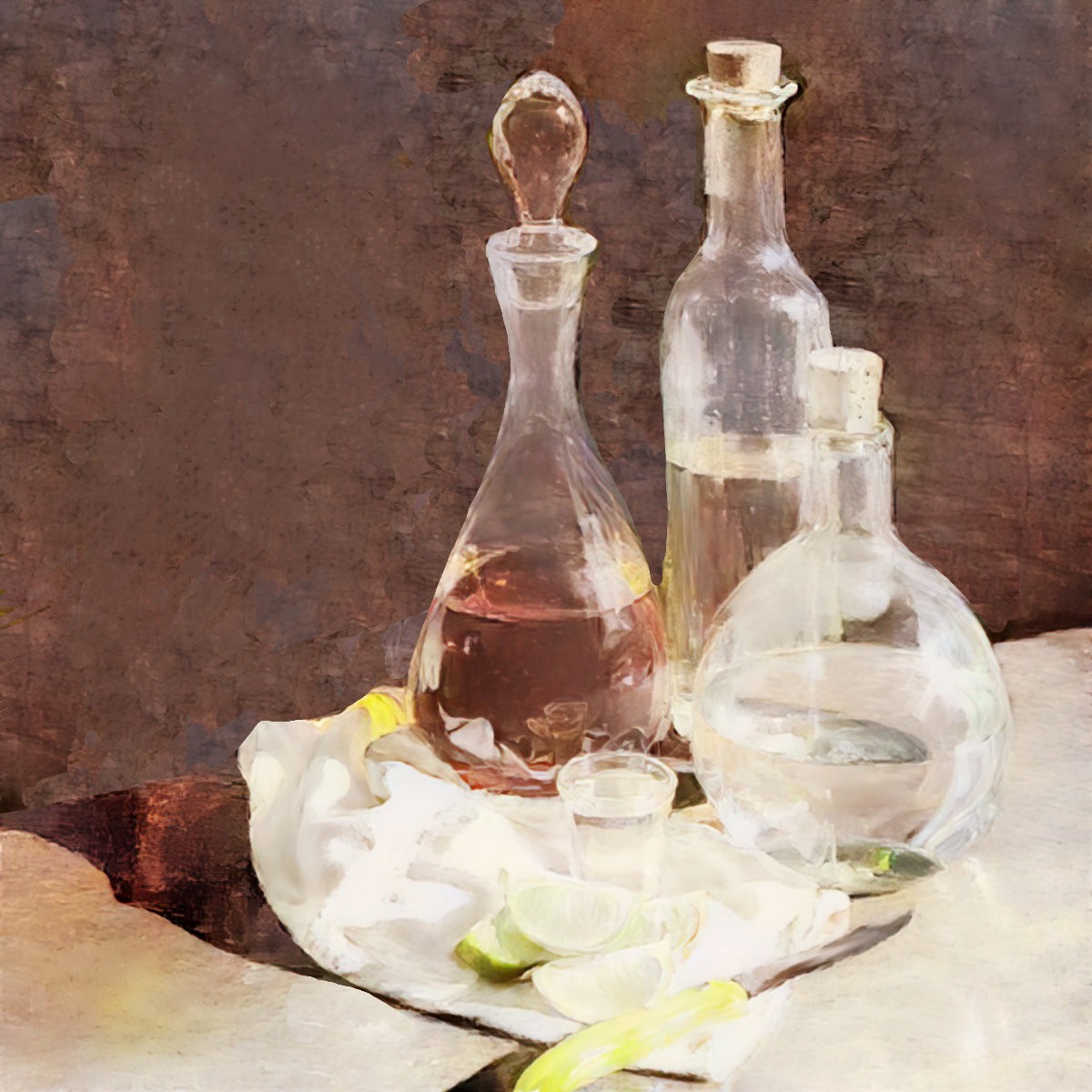 WINIFRED NICHOLSON
Night Cafe pop up tips suggest picking style images which have a similar 'colour' (do they mean hue or tone?) to the base images. Still, I'd like to know what a light coloured painting like this will do to a photo with a matte black background.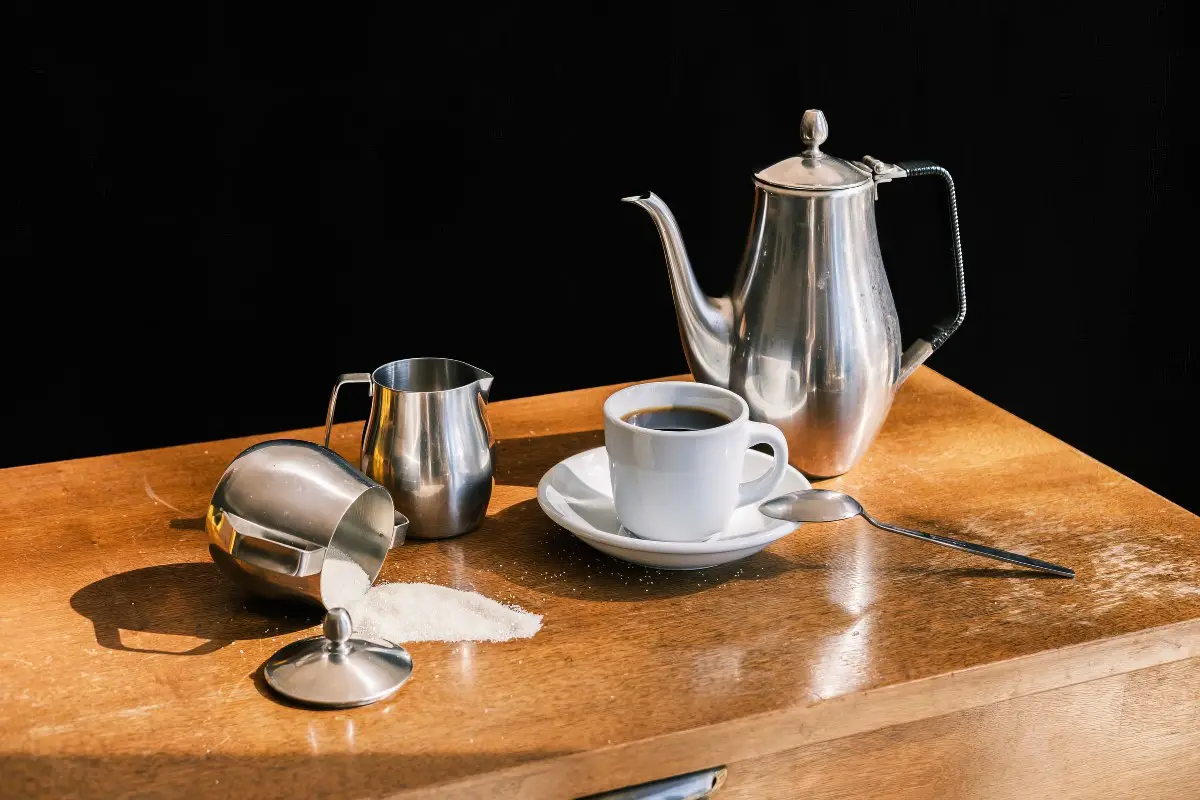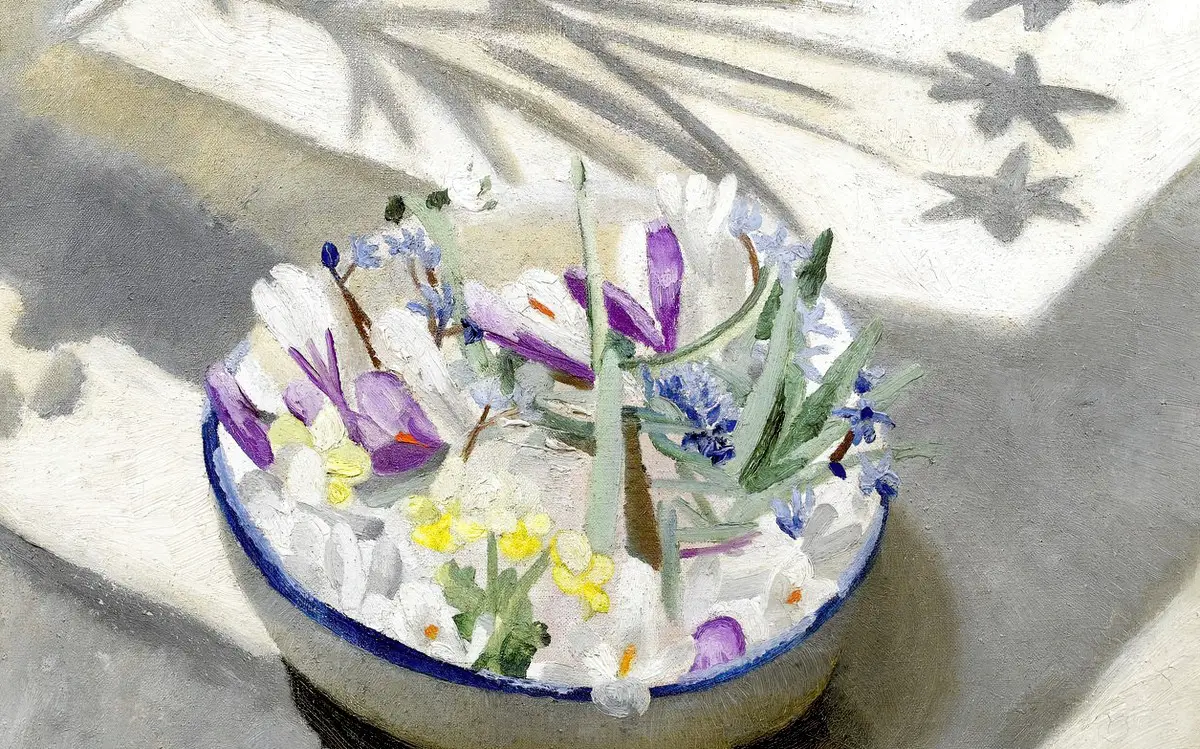 There's no black remaining in the photo, but we've got some dark artifacts which feel too obtrusive for the composition.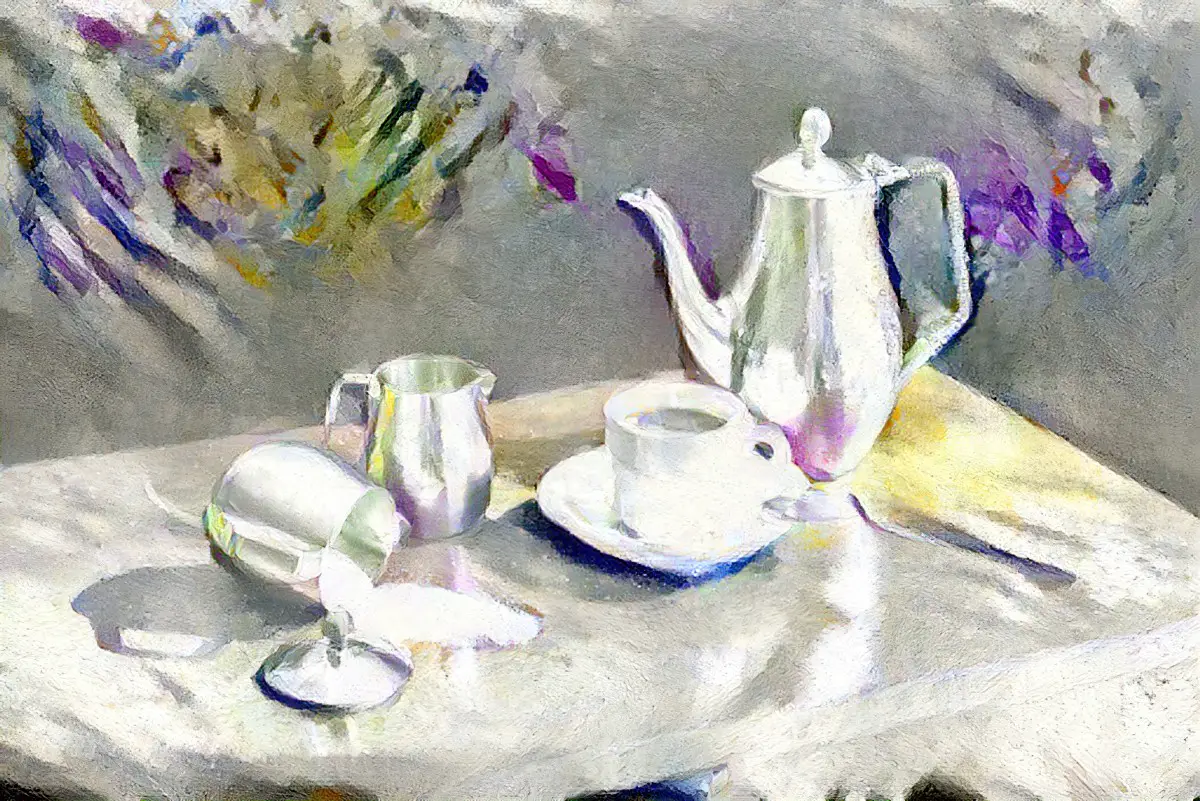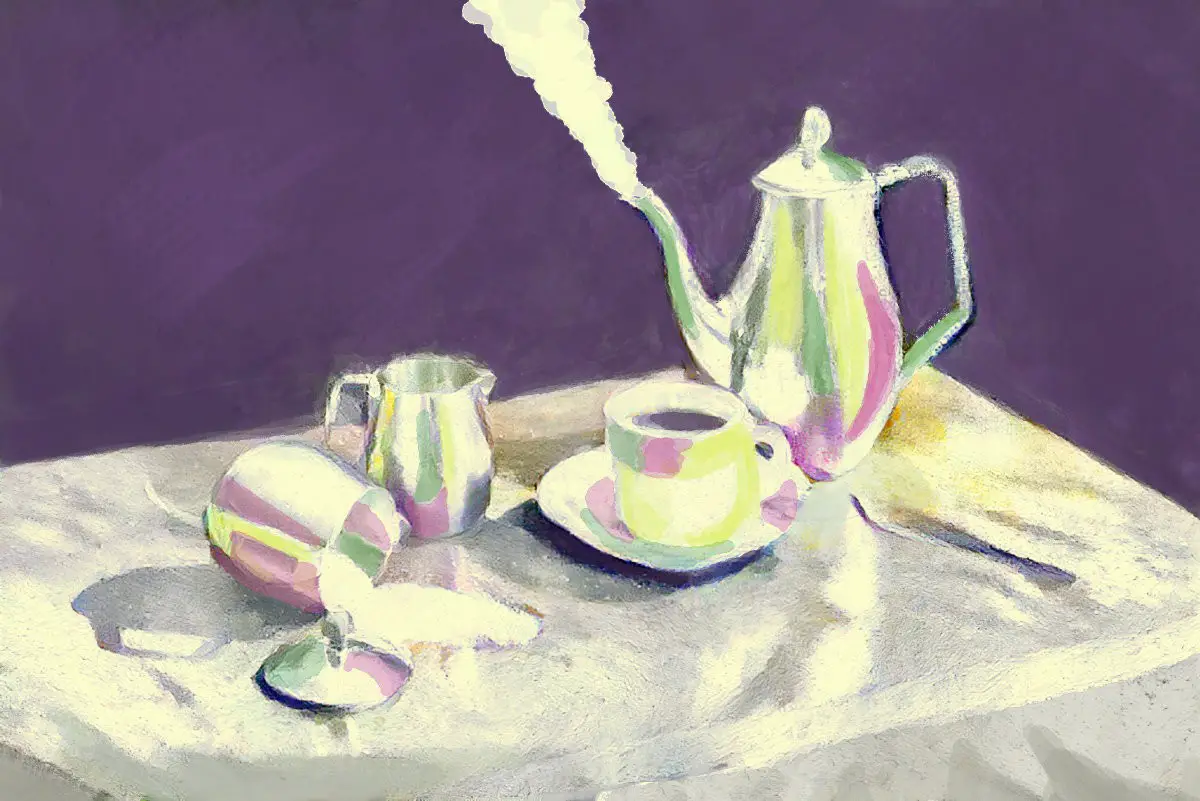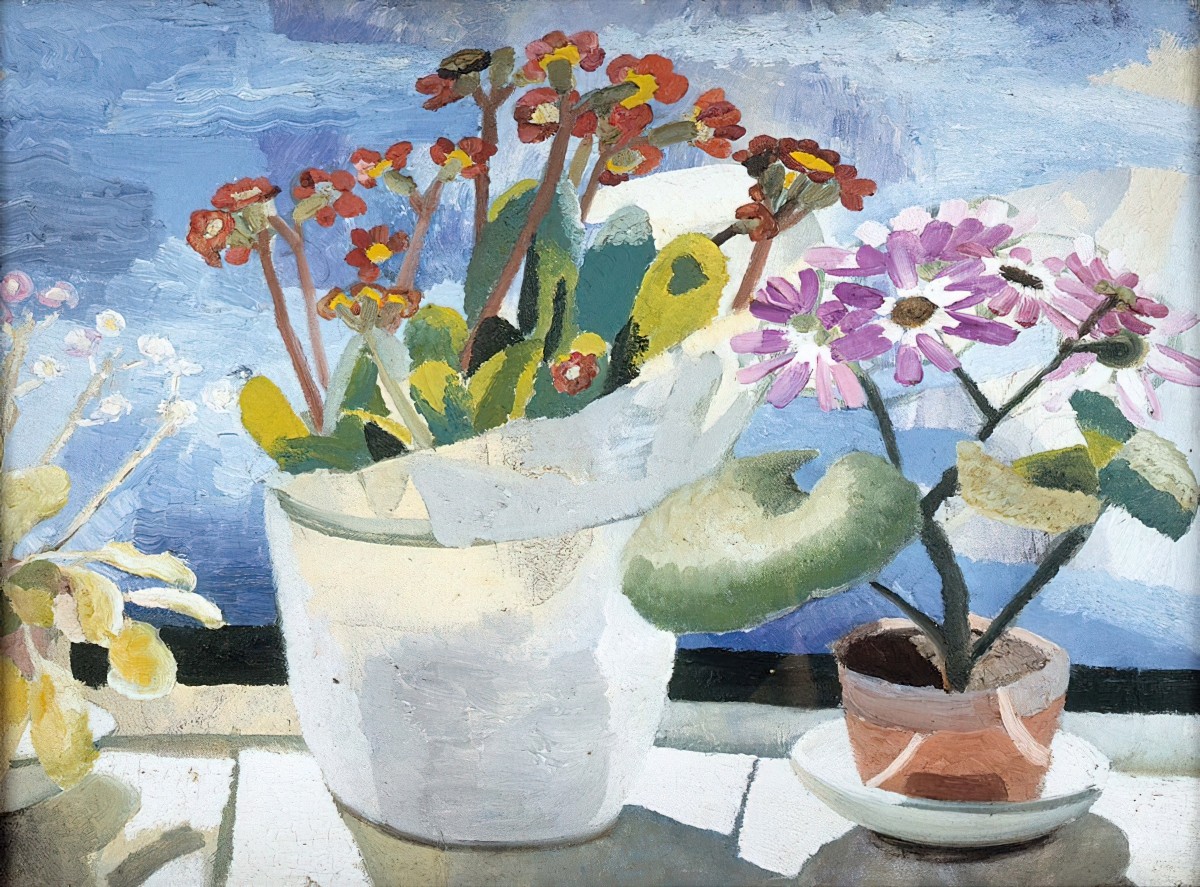 Now another one. A glass of tulips.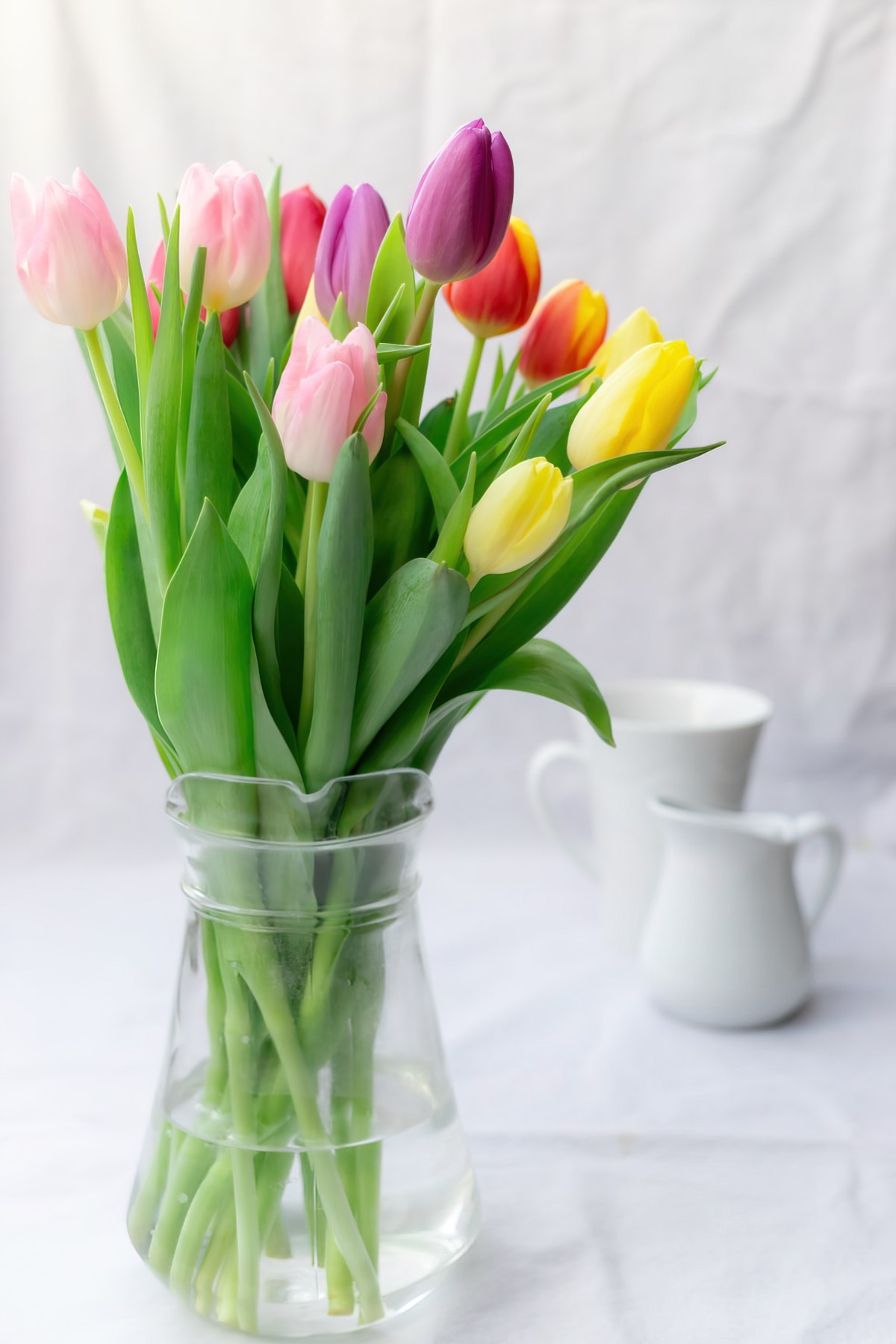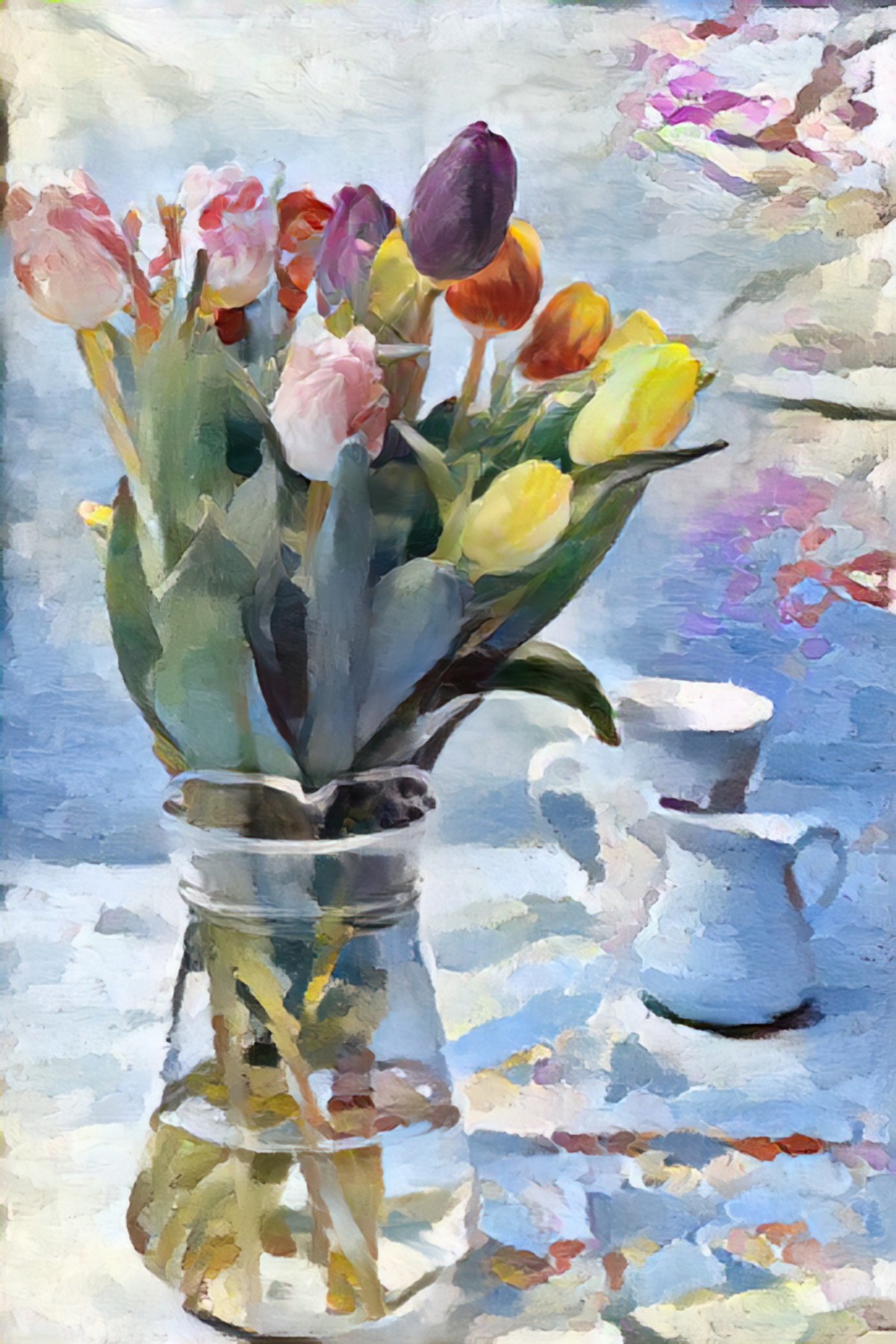 LEON DE SMET STYLE
What's it going to do with those white folds in the background?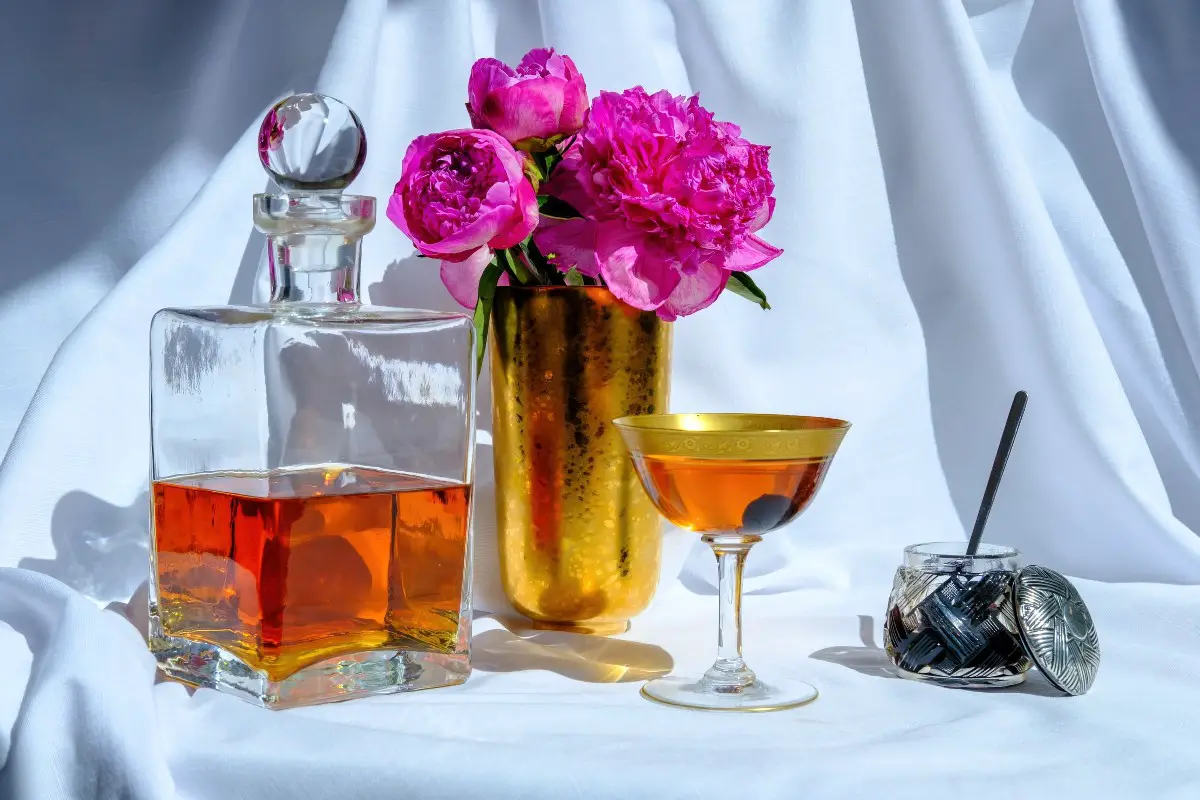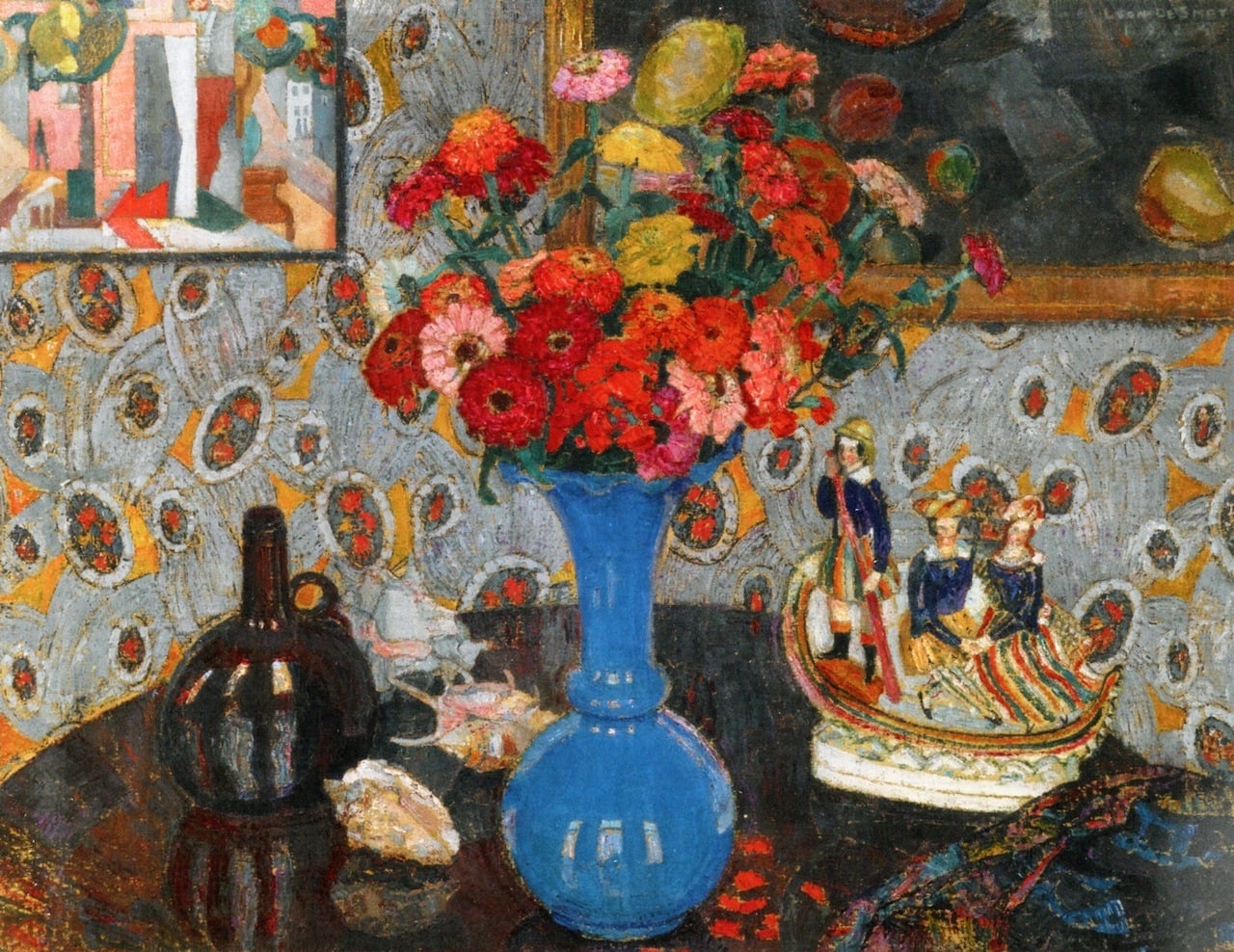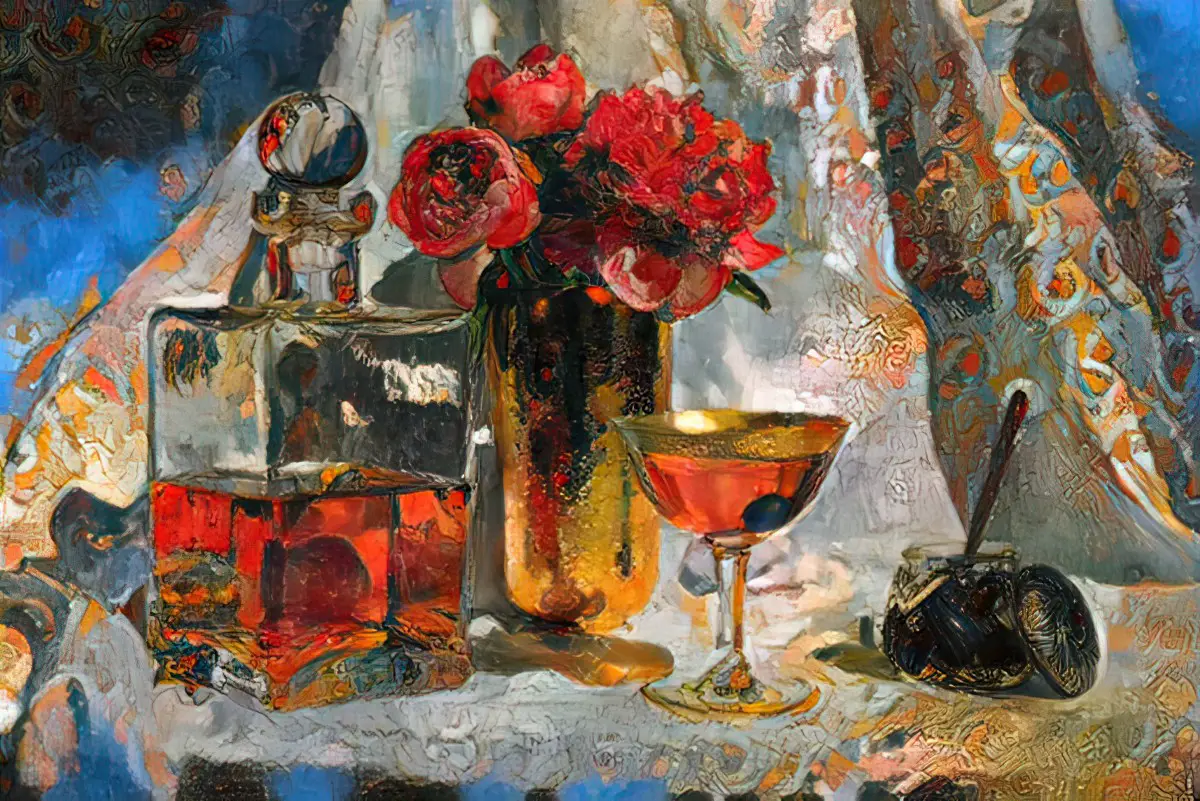 A SINGLE ROSE IN LOUIS VALTAT STYLE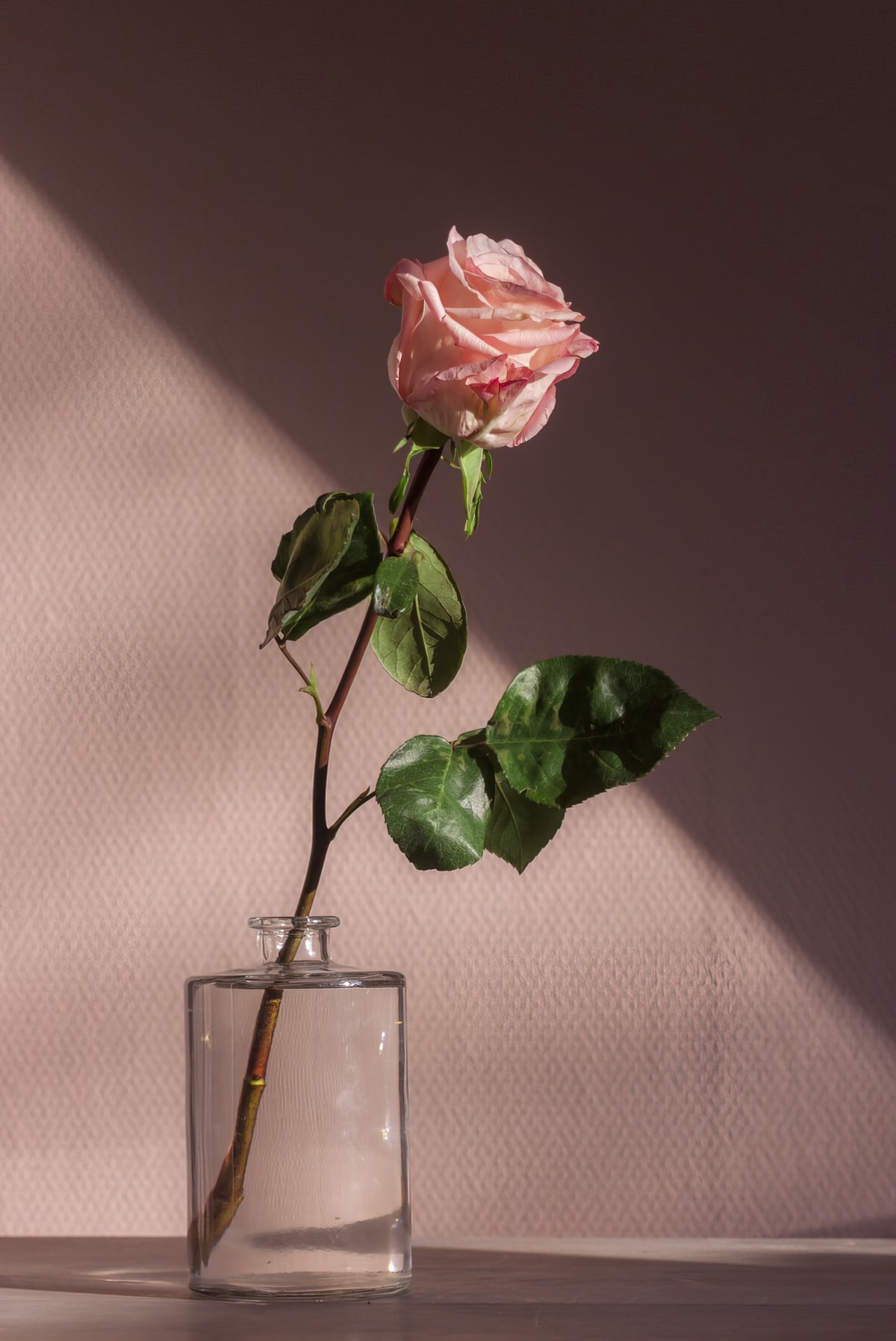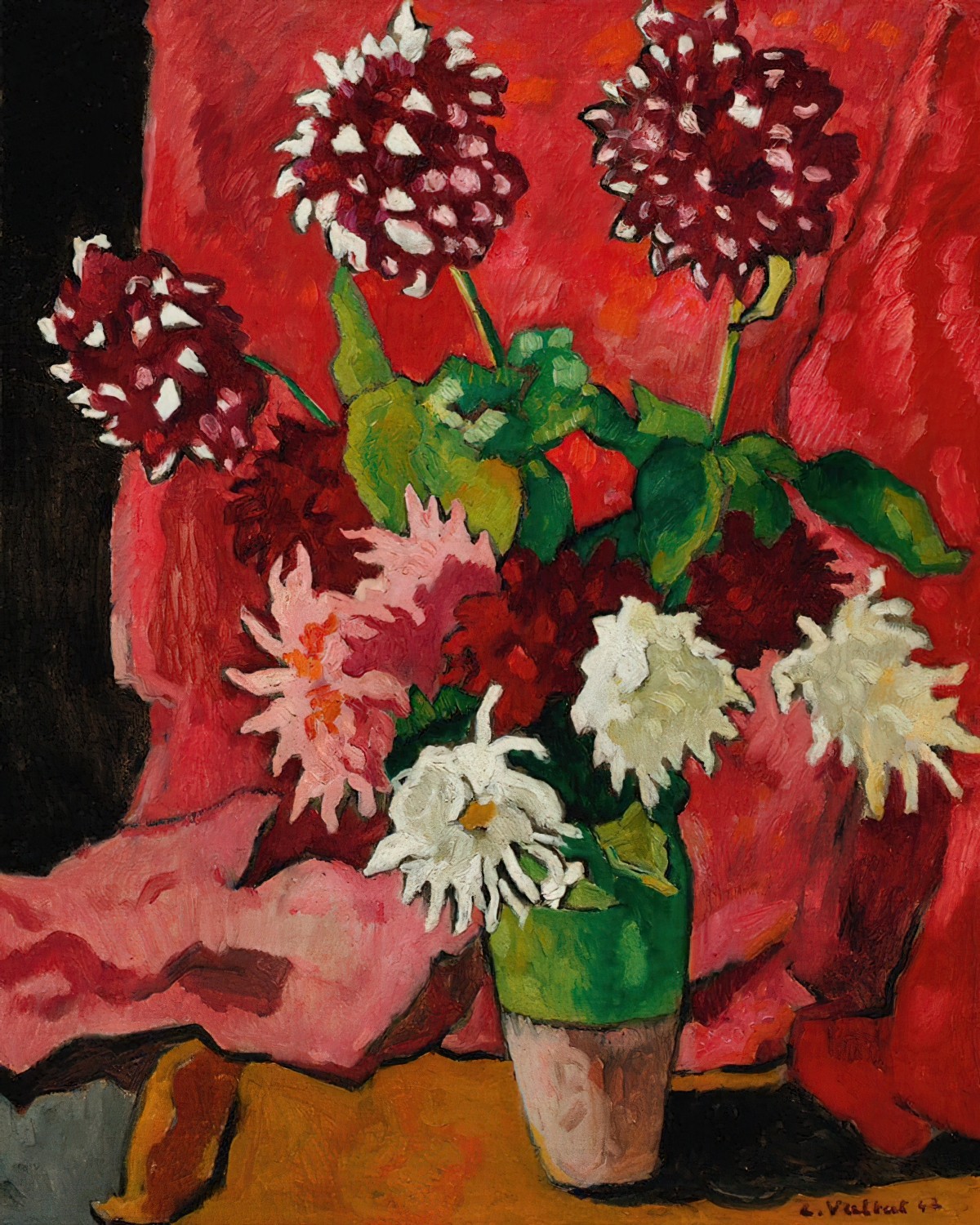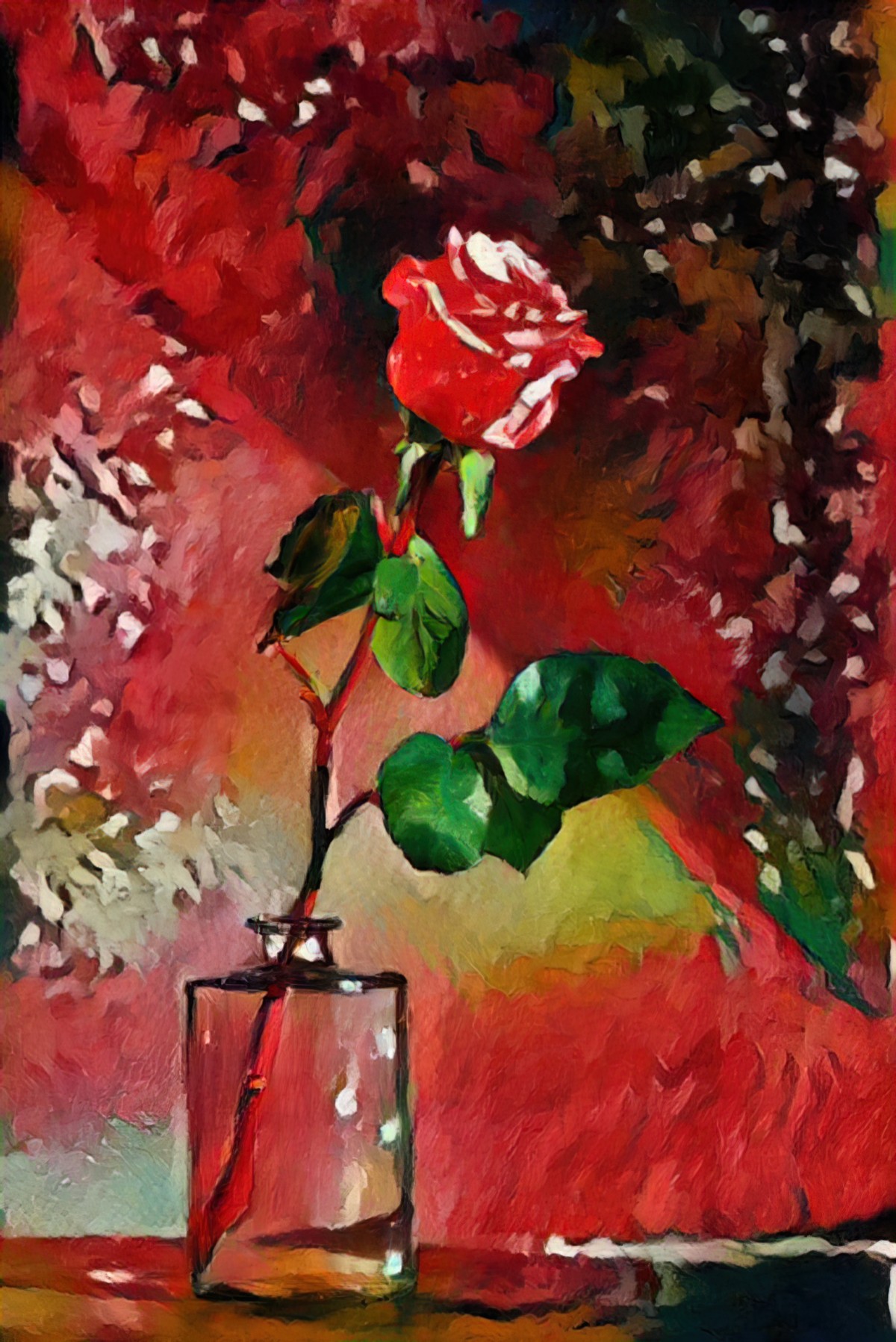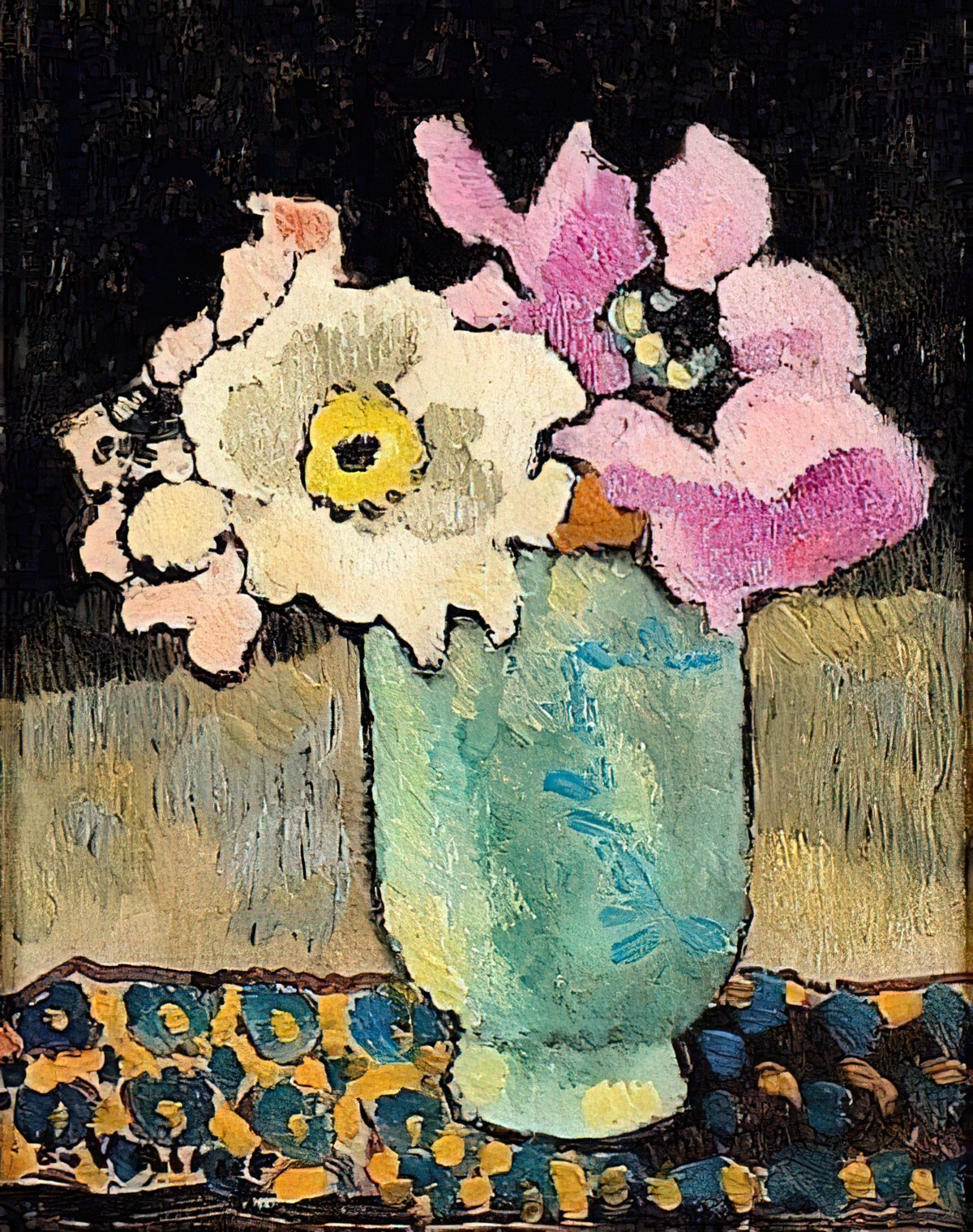 CHARLES KVAPIL STYLE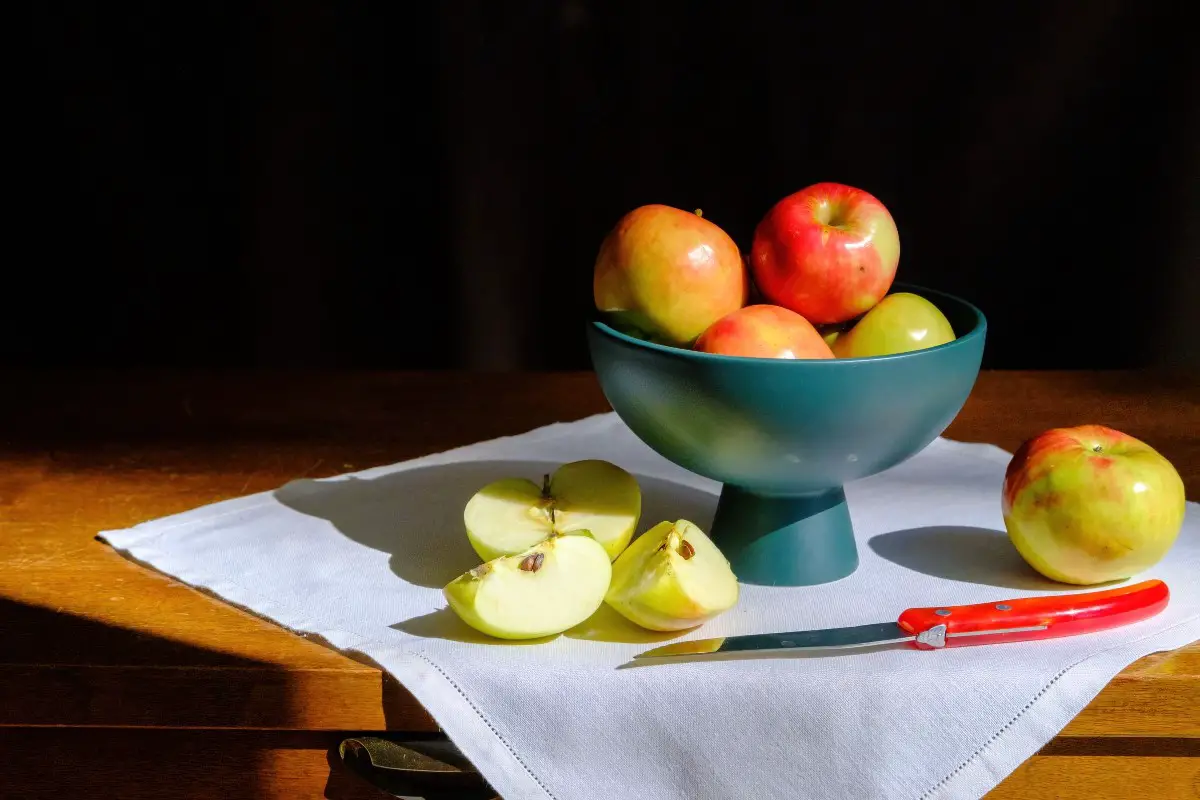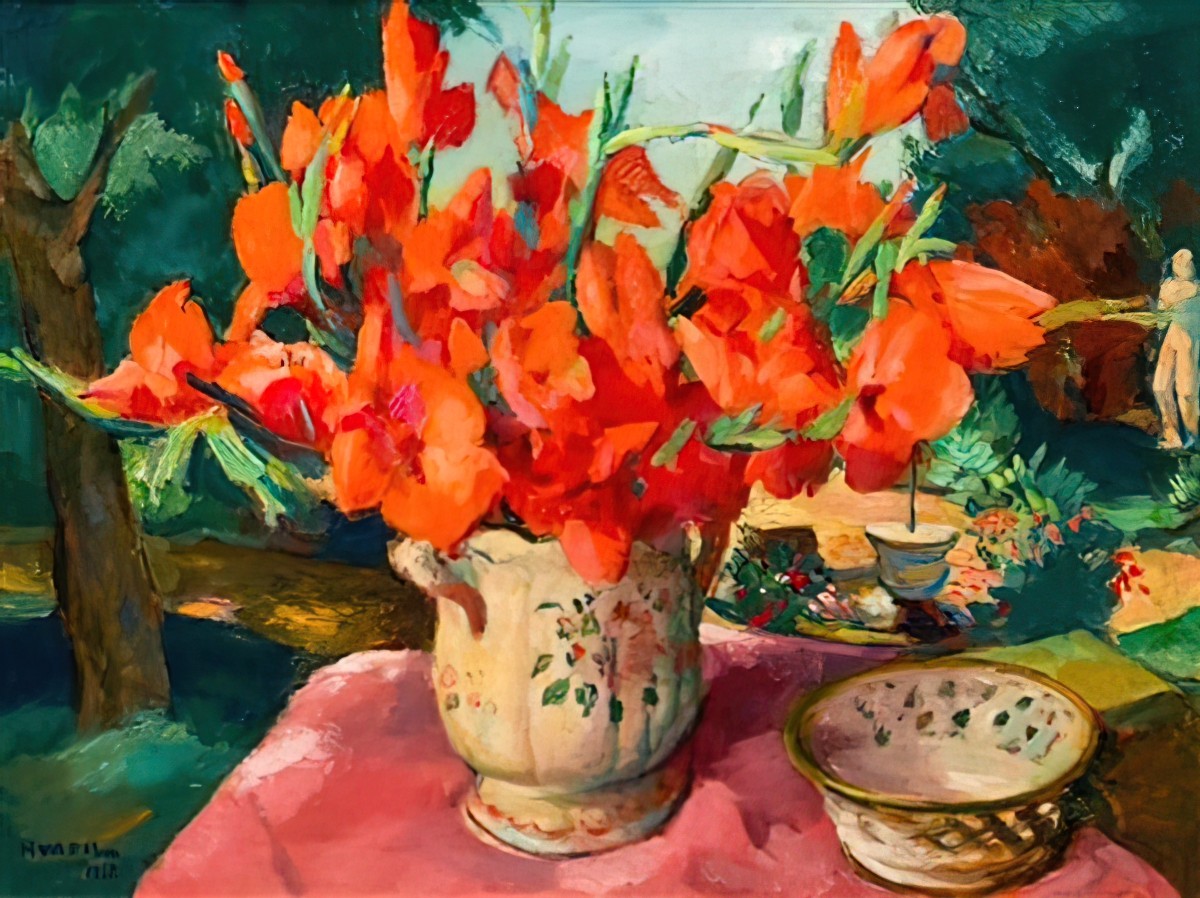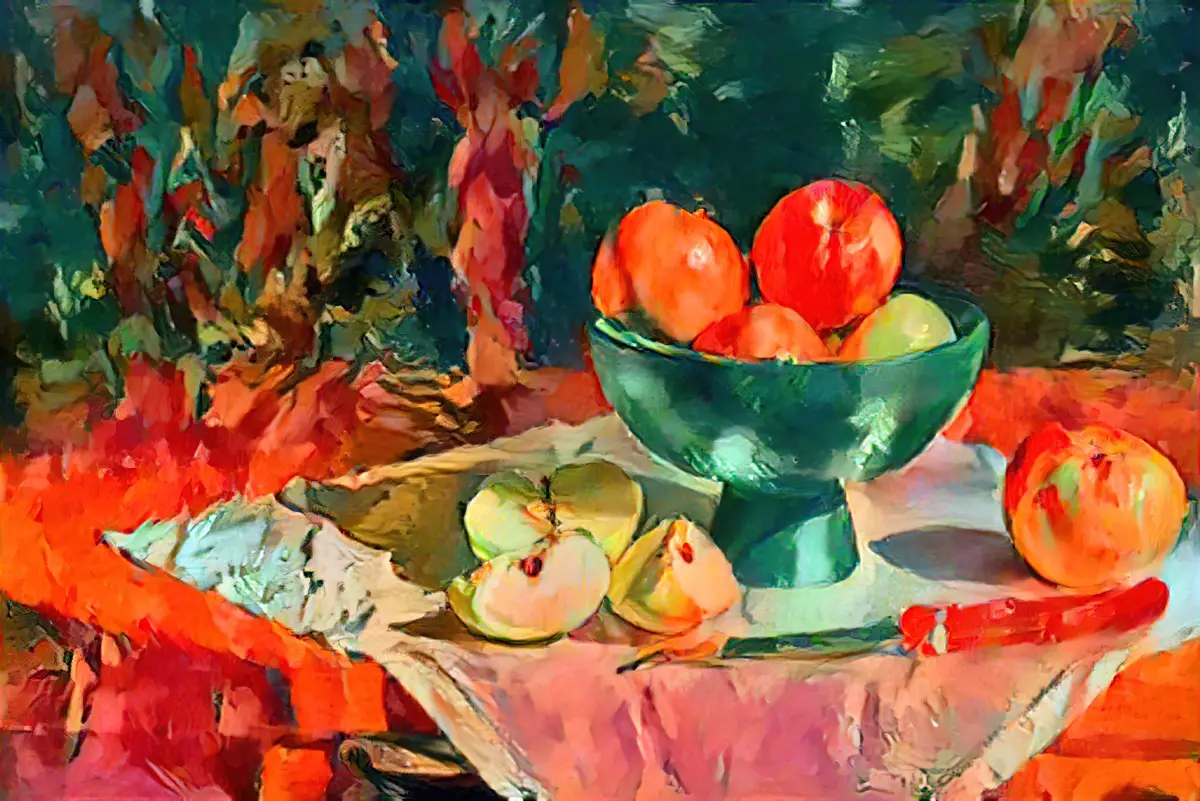 FLOWERS IN BAG ODILION REDON STYLE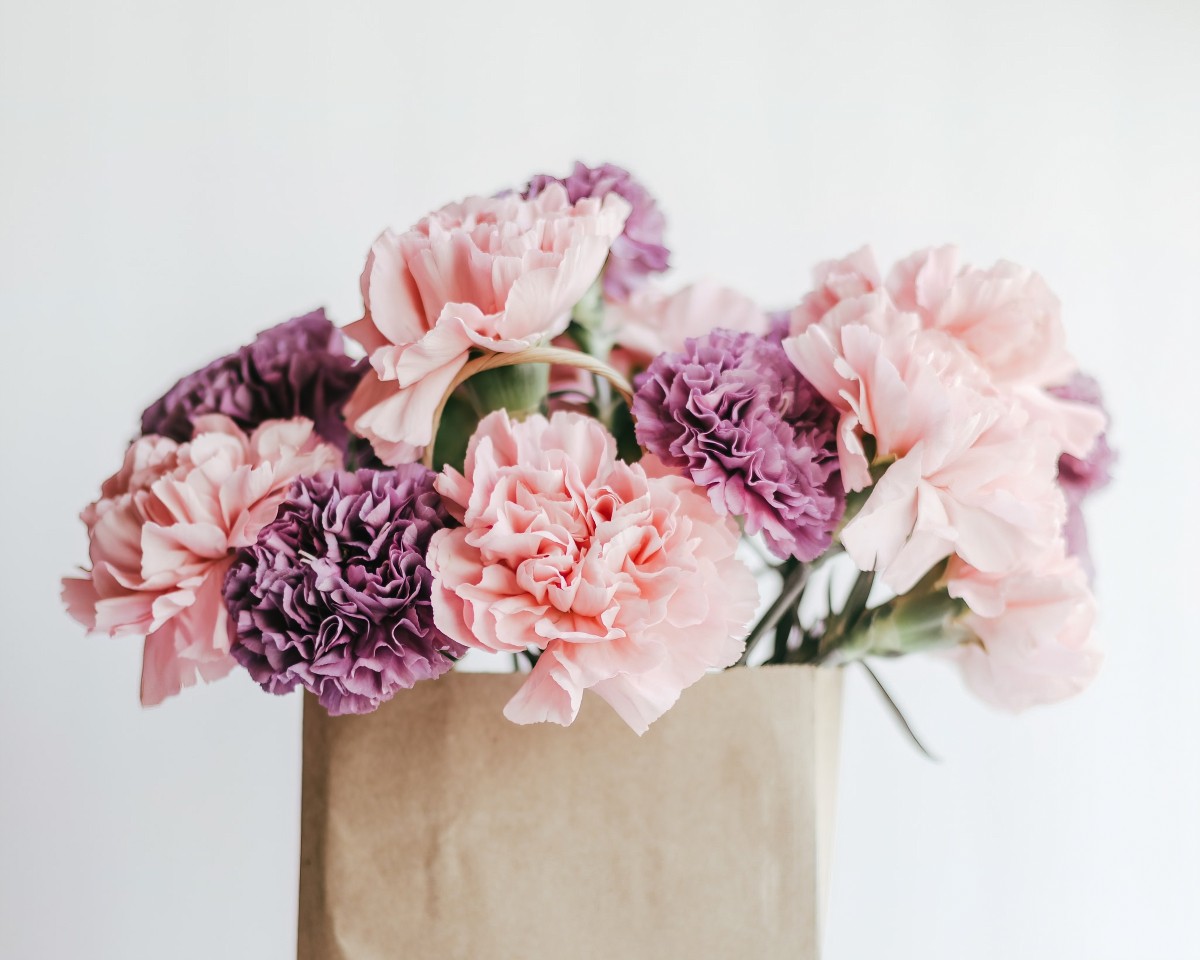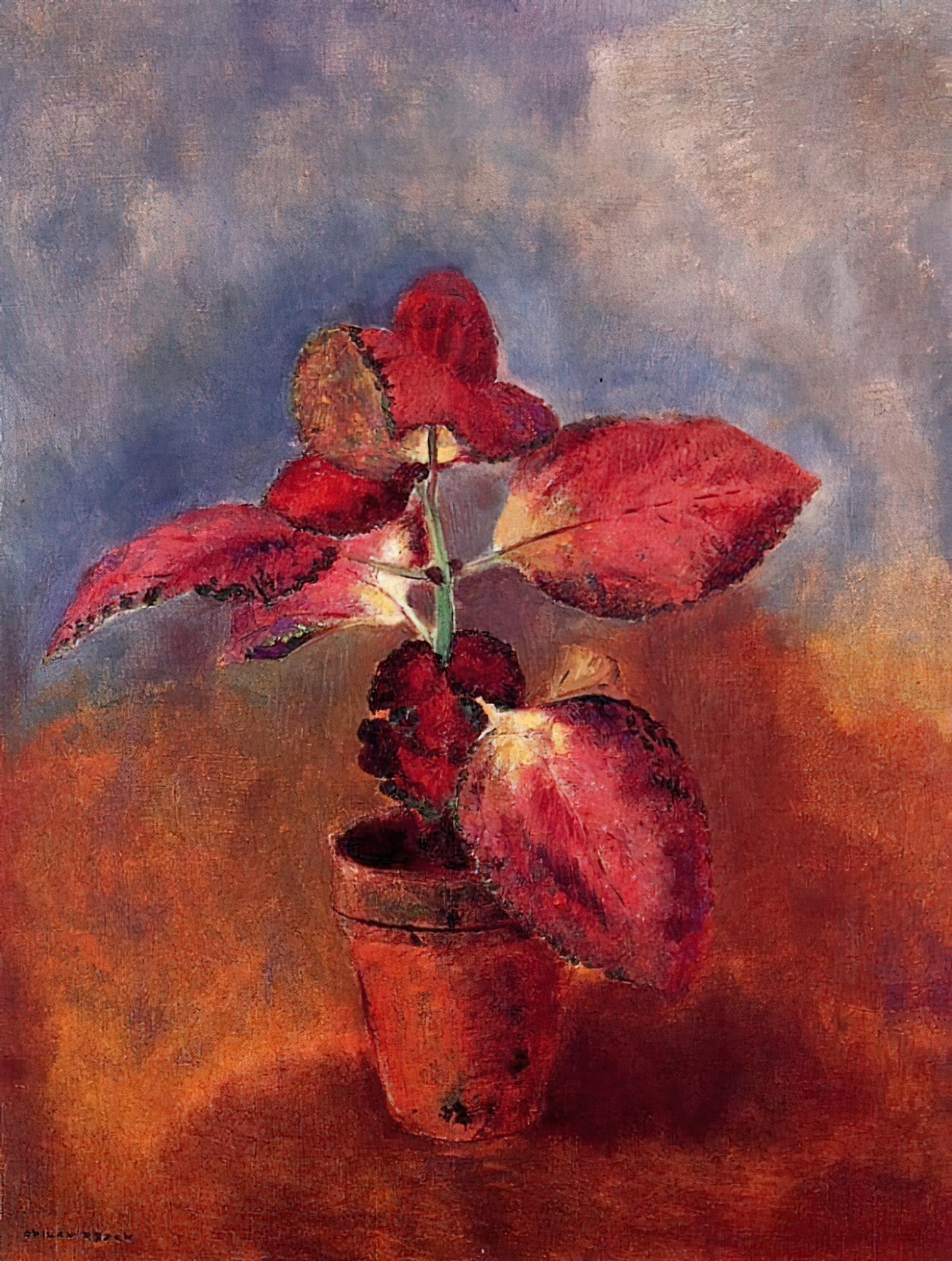 The AI generator doesn't realise the paper bag is supposed to stay brown. This one's lost a little too much definition. The leaf and the pot and the table surface are very similar in the style painting, which explains why.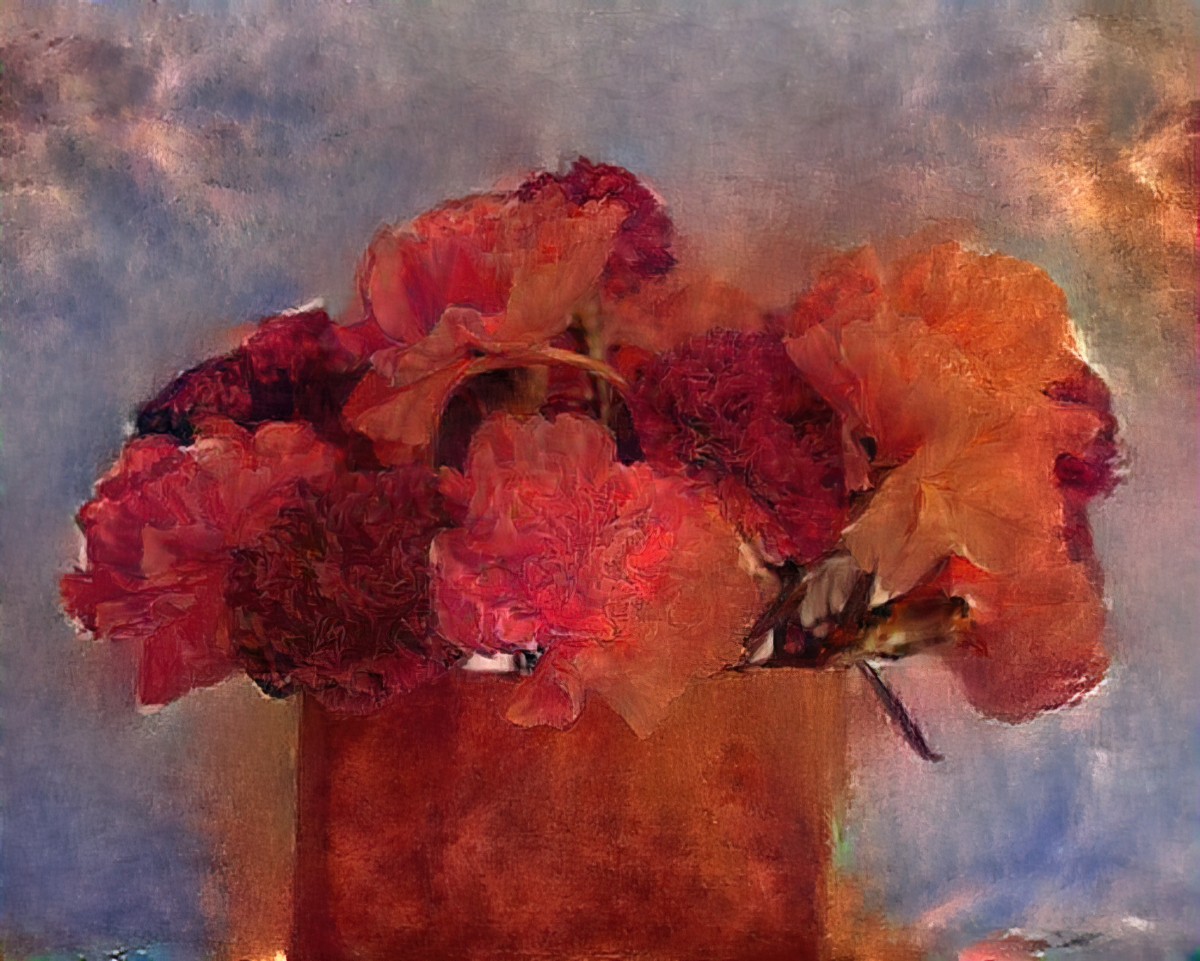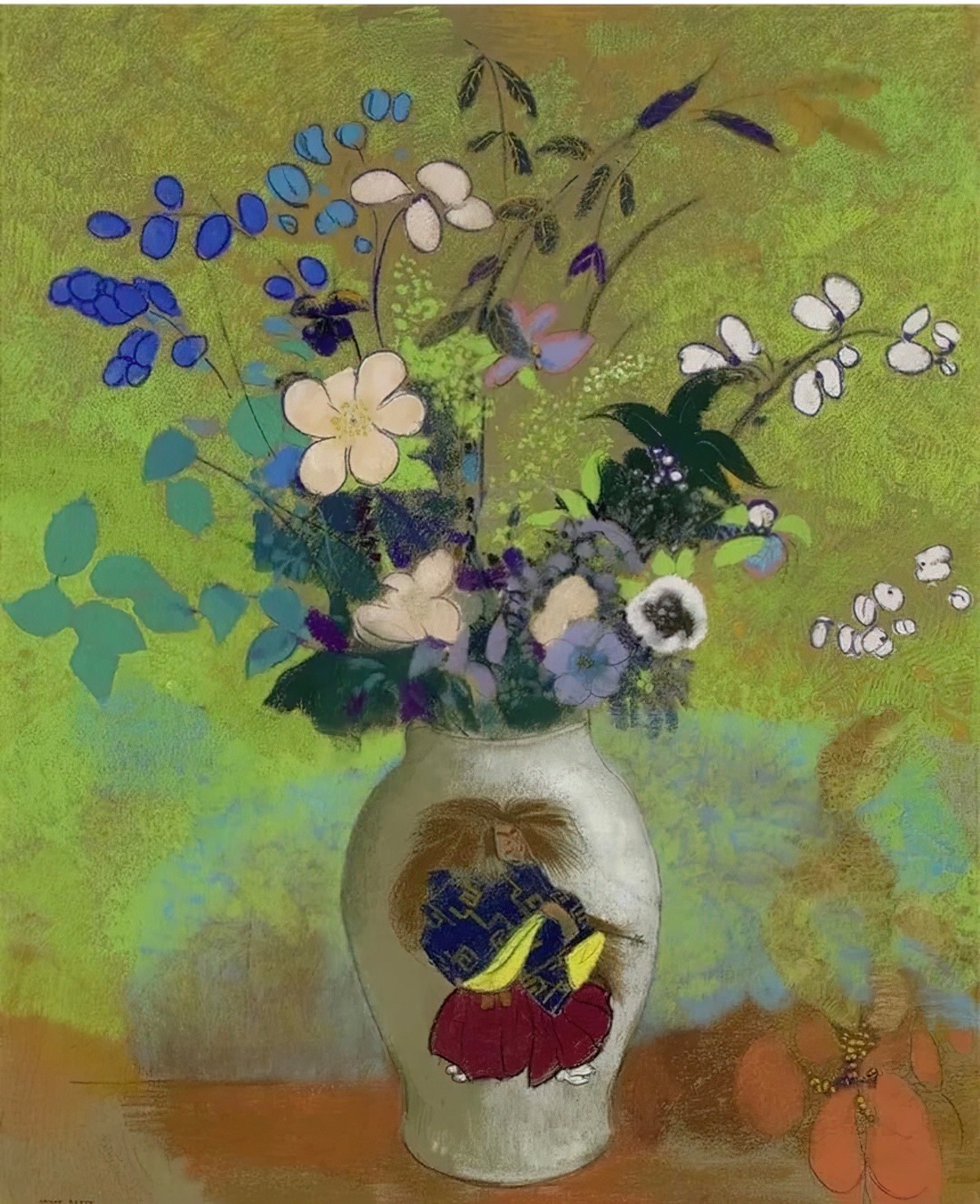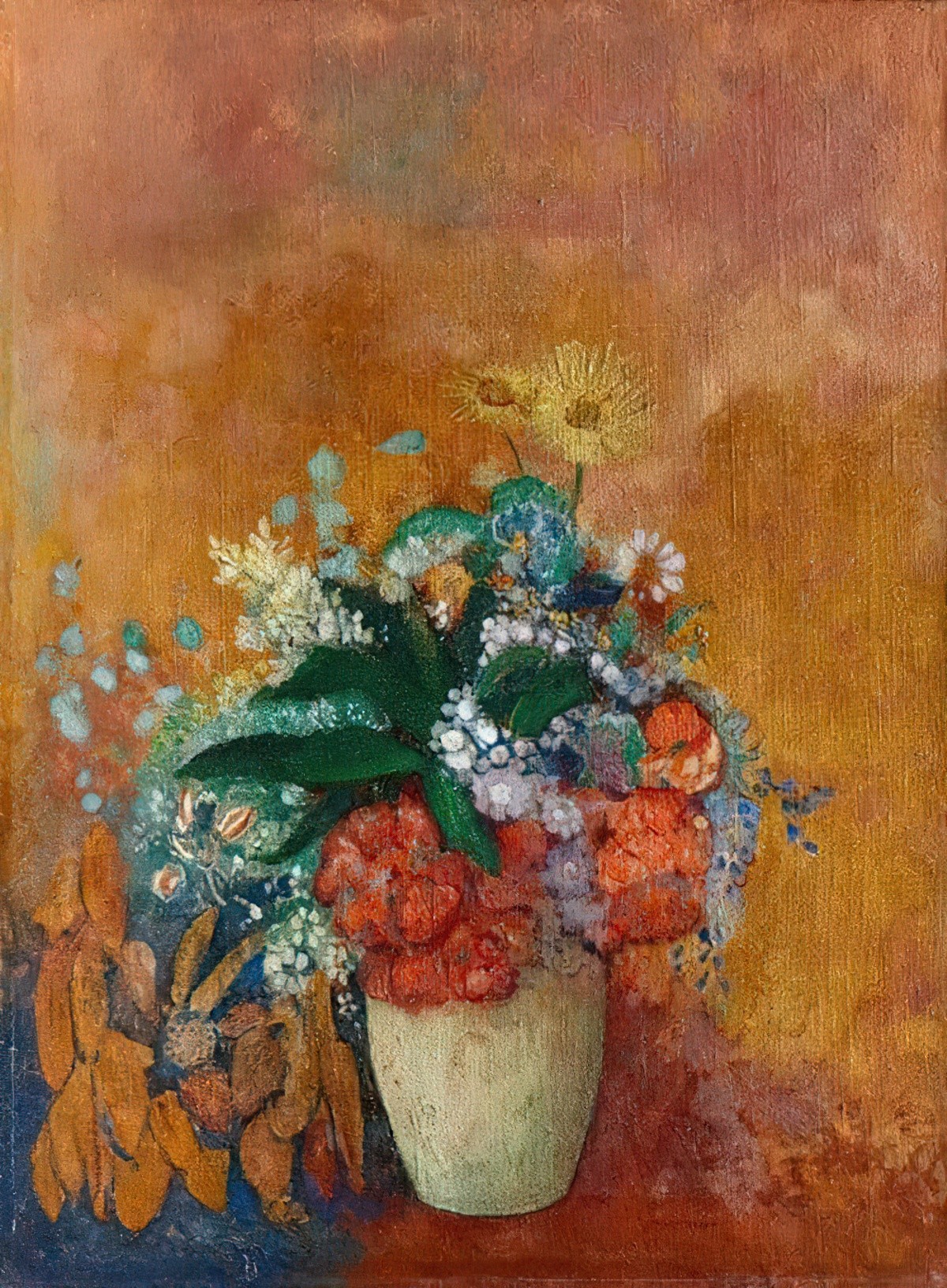 CLAUDE MONET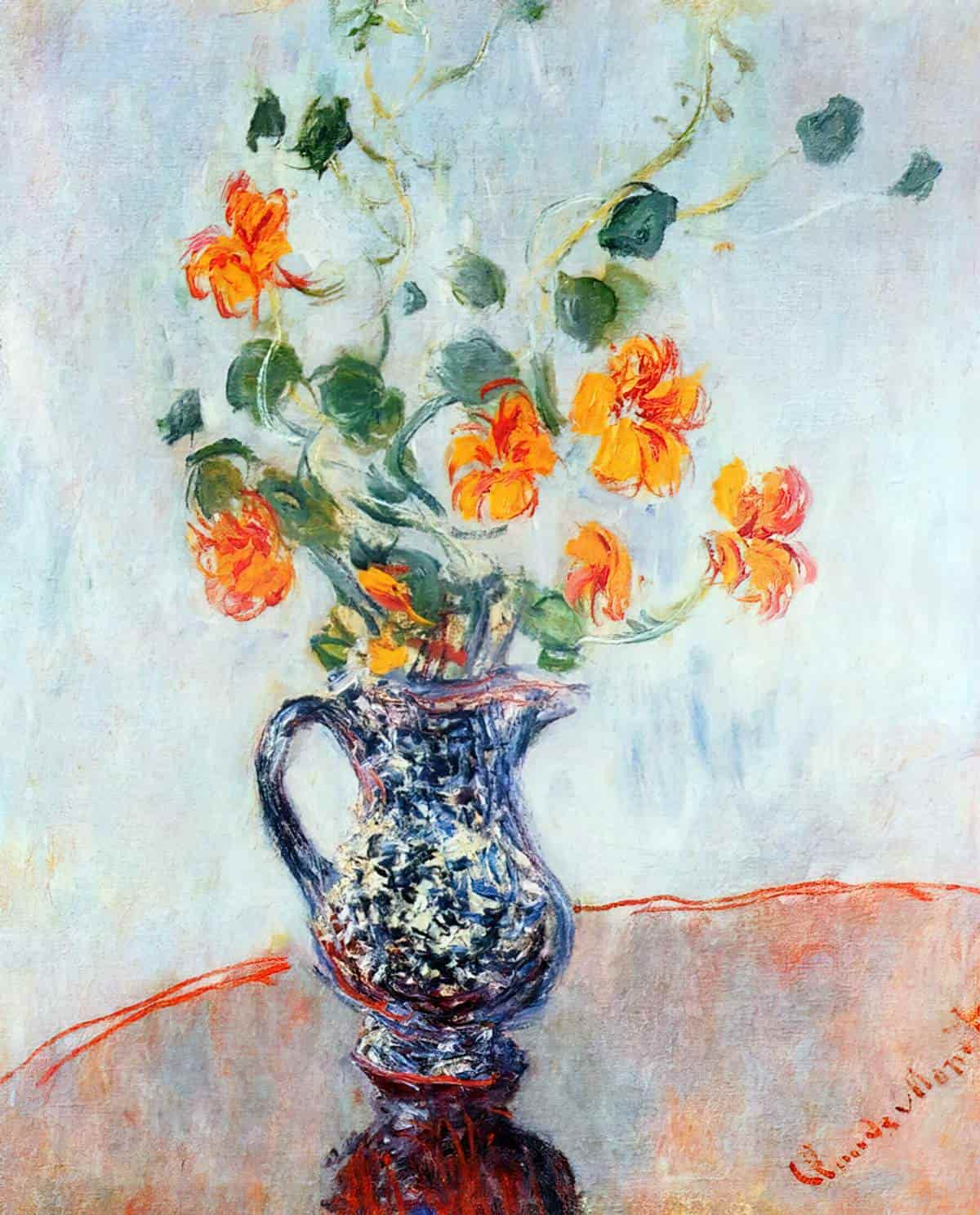 ANNE ESTELLE RICE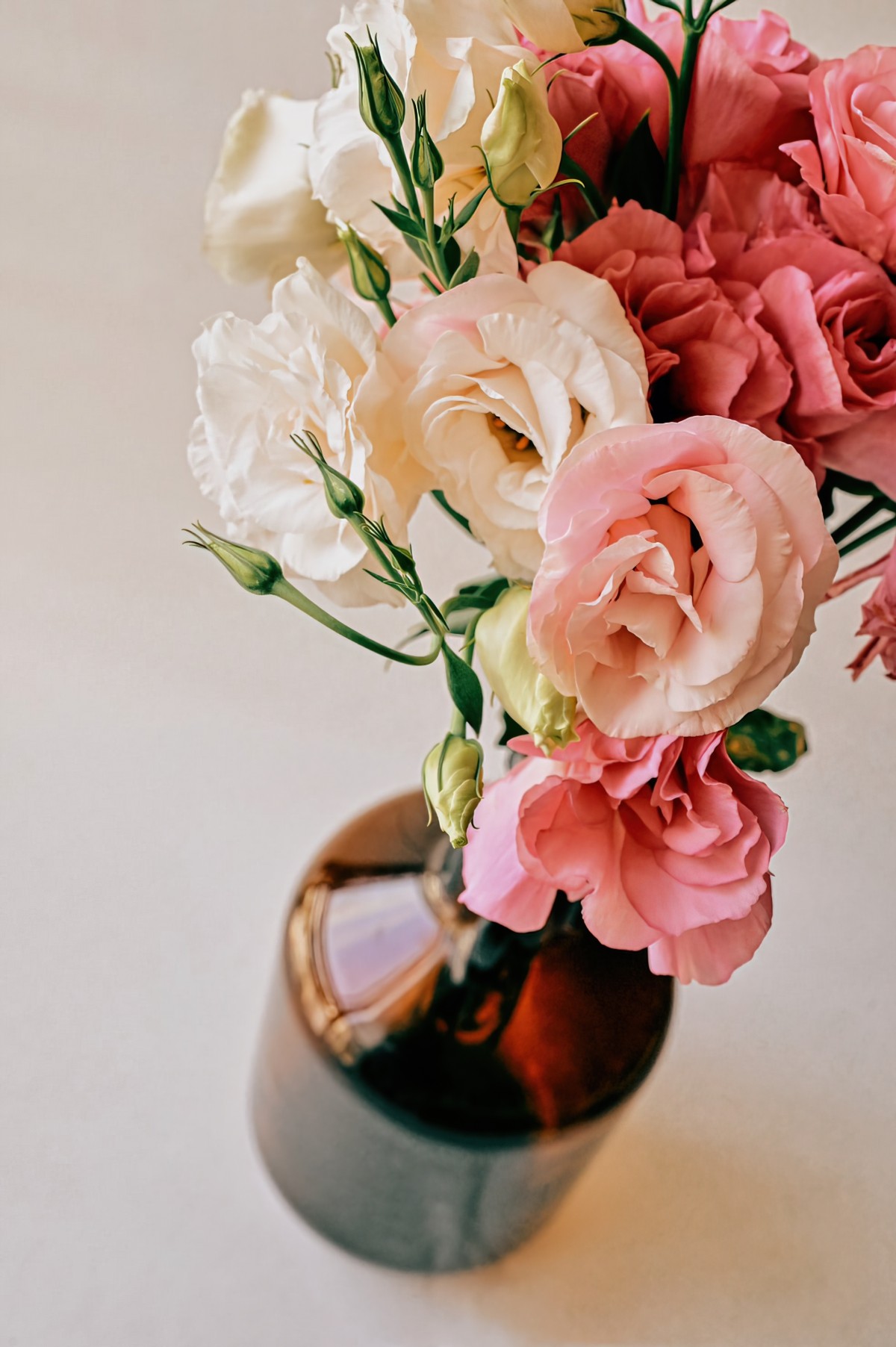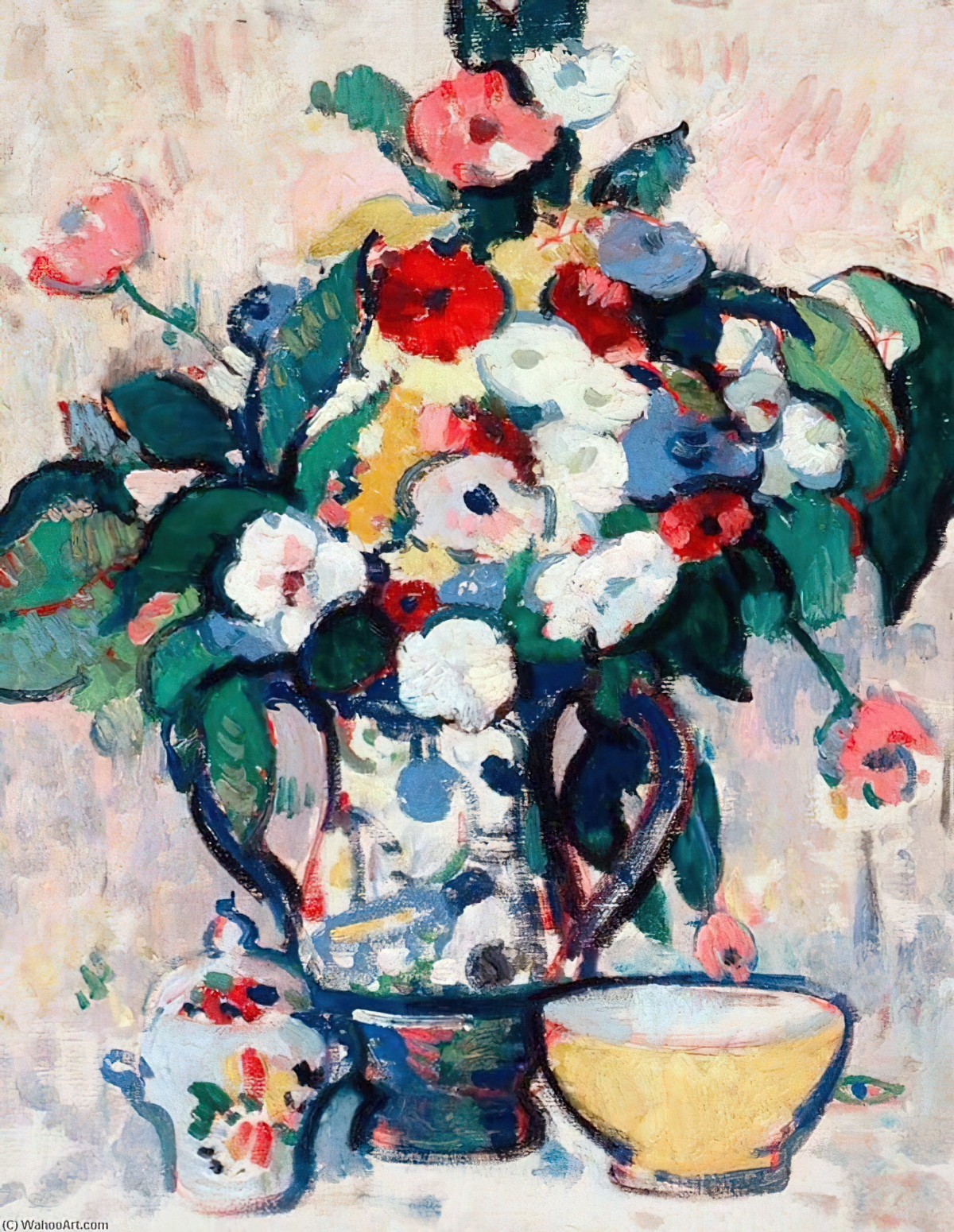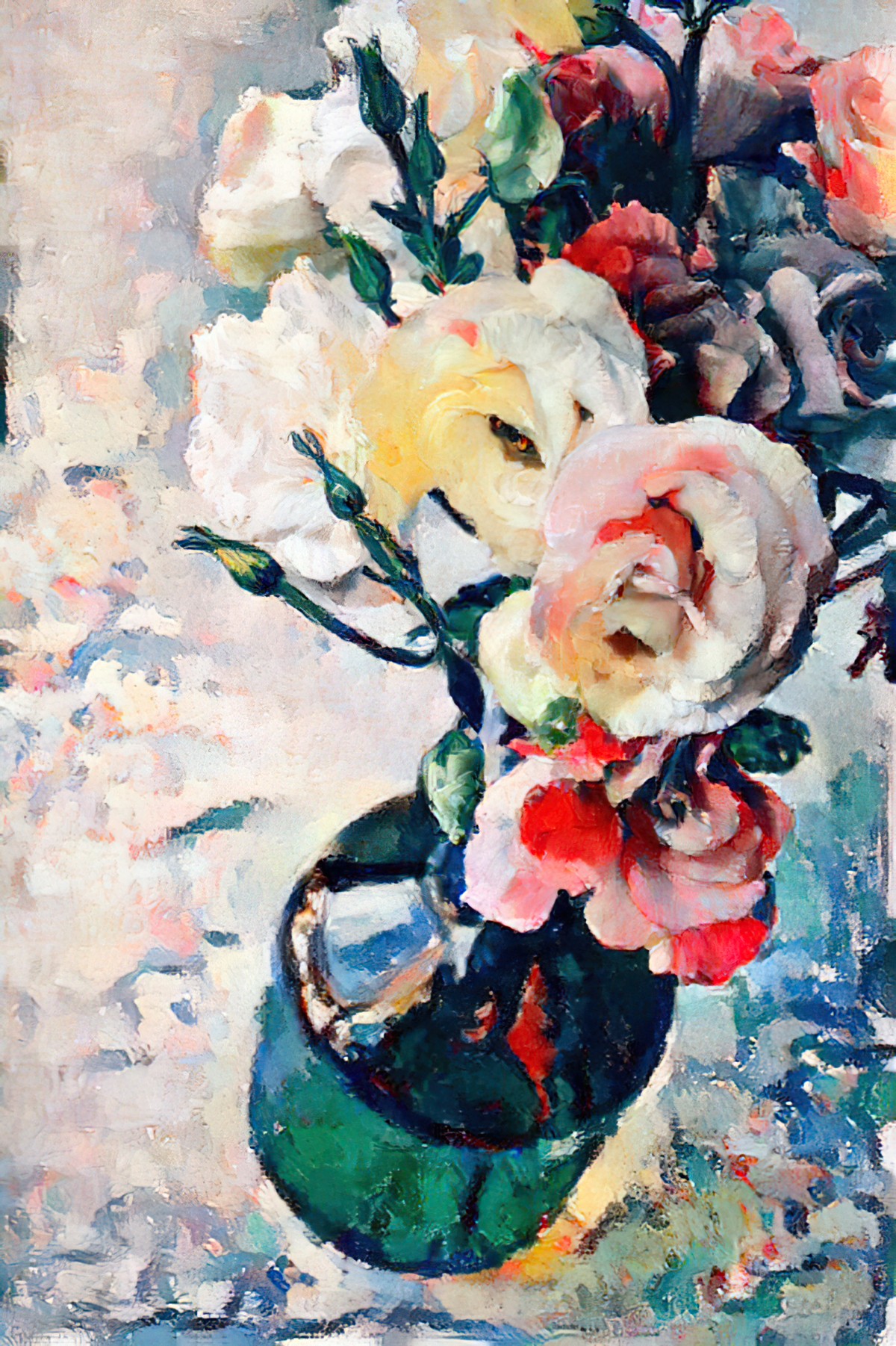 NICOLAI IVANOVICH FECHIN
Another big black empty background…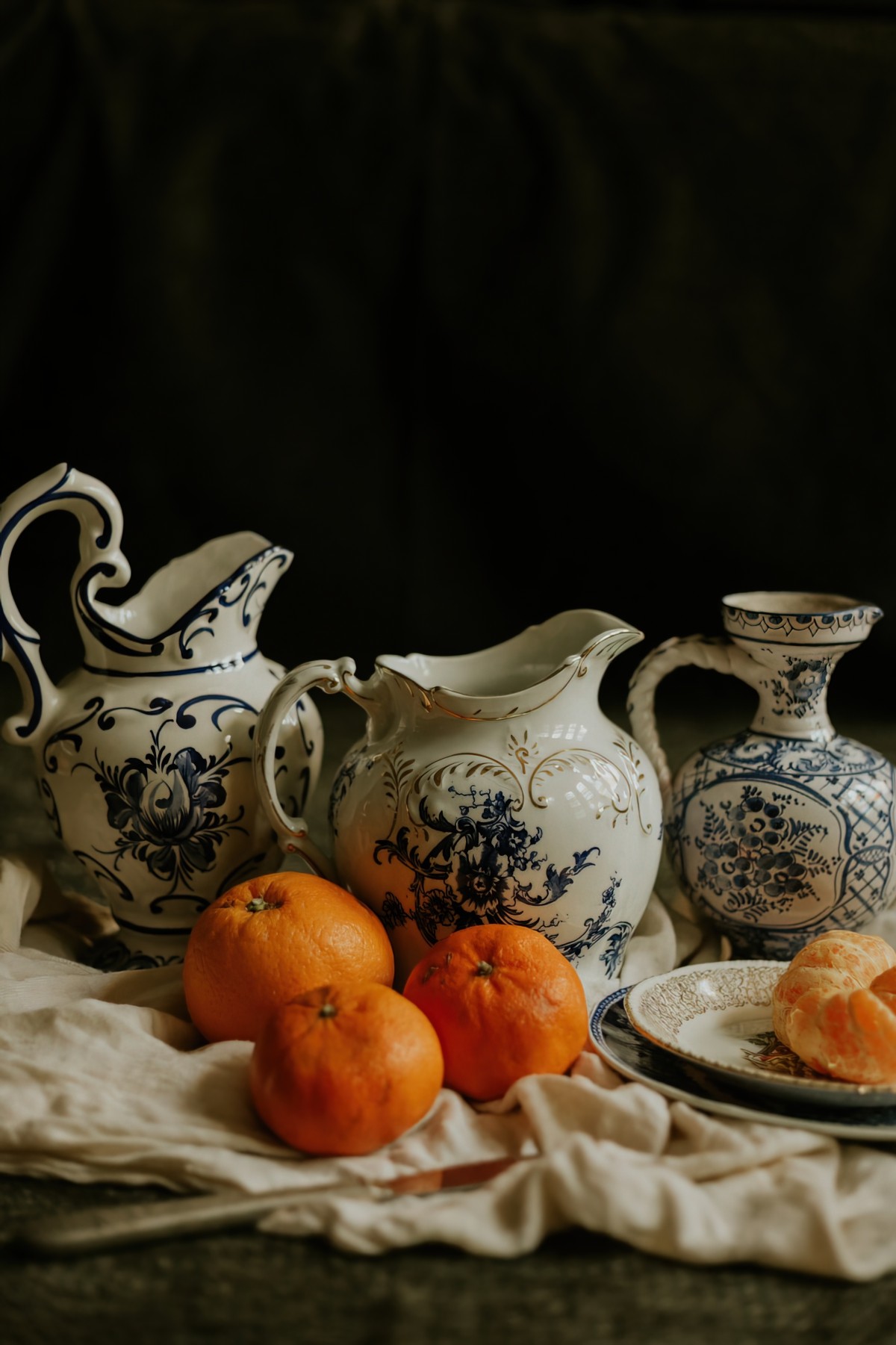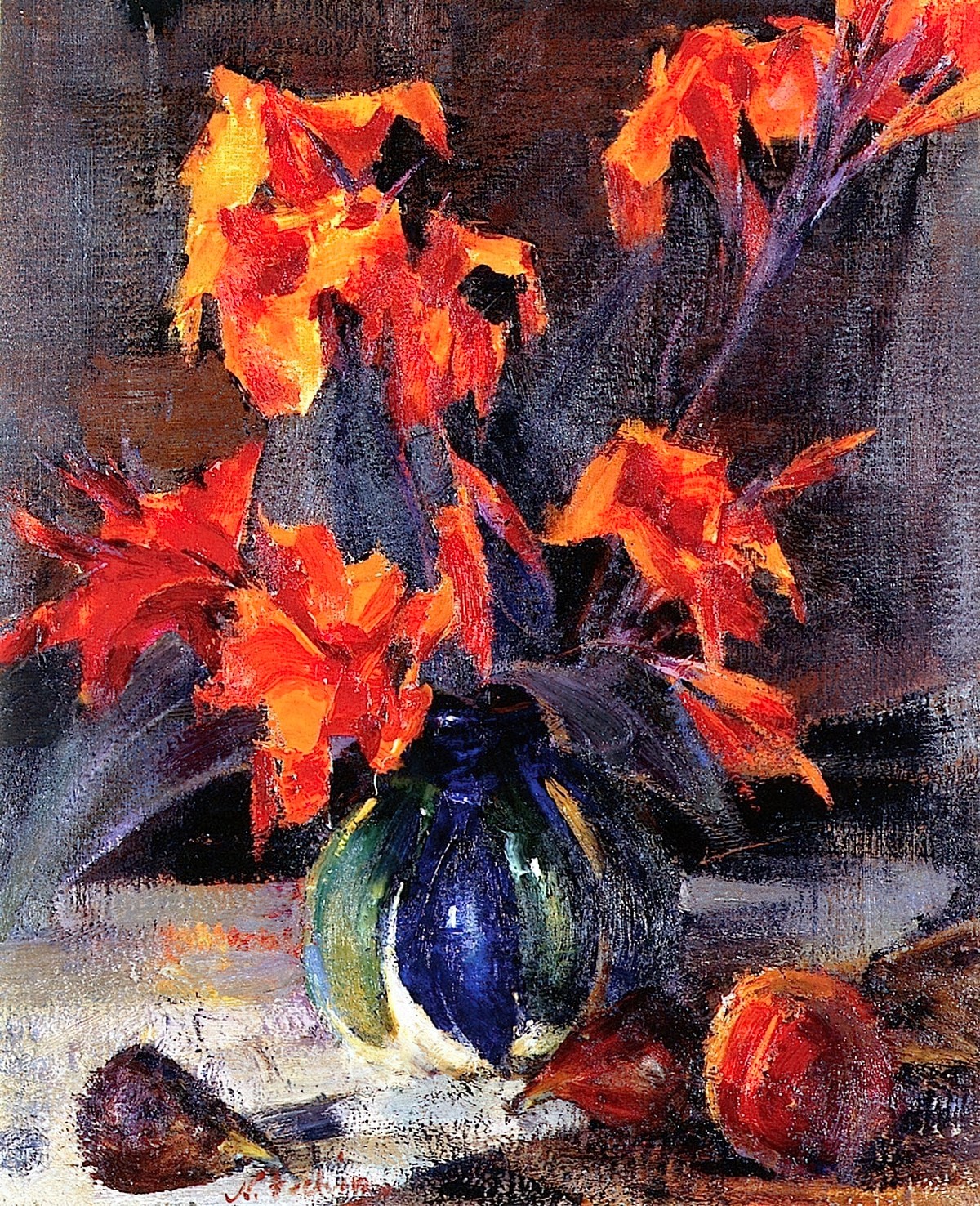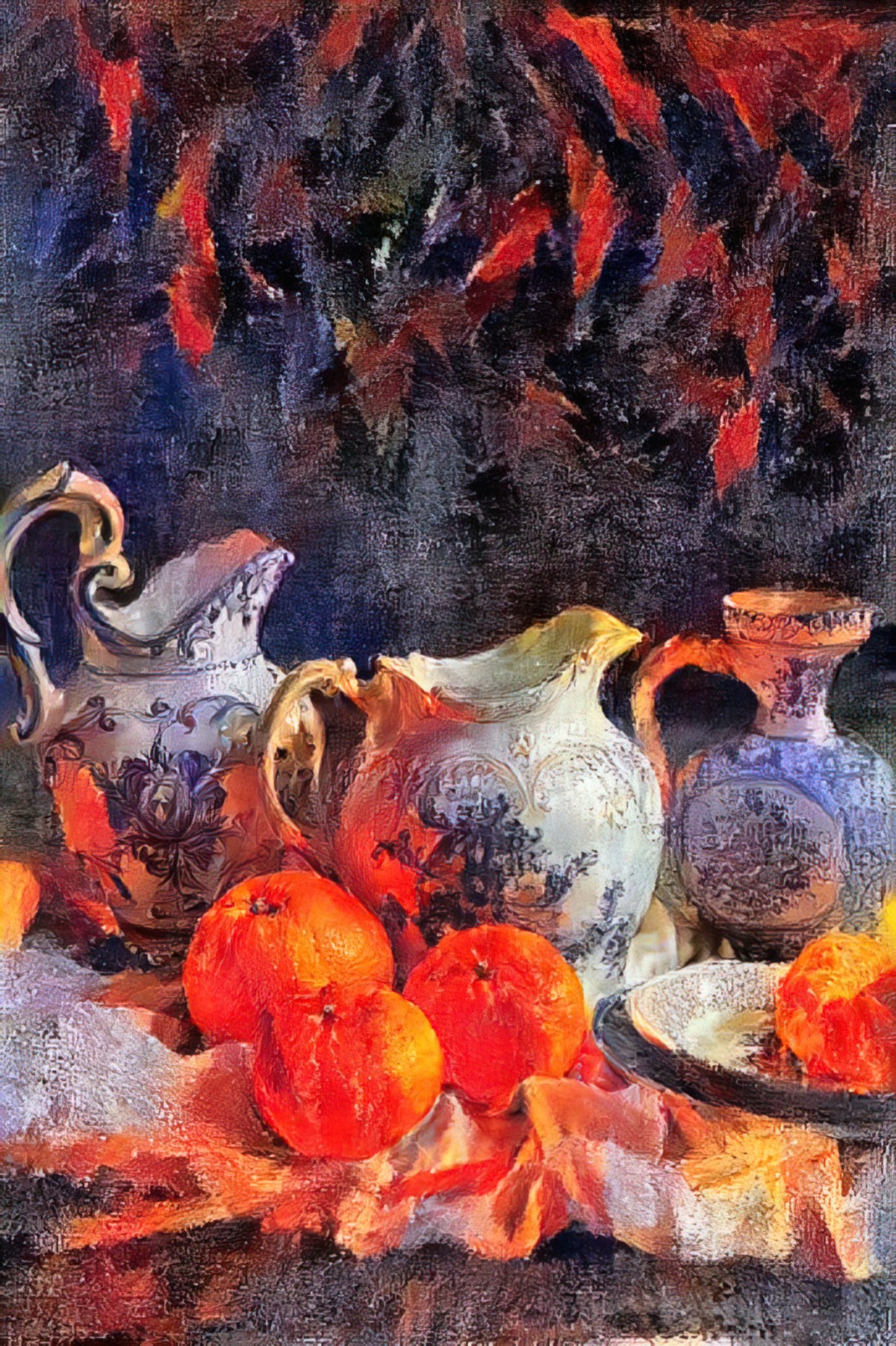 ANNE ESTELLE RICE
I'm liking how Night Cafe handles the transparency of glass.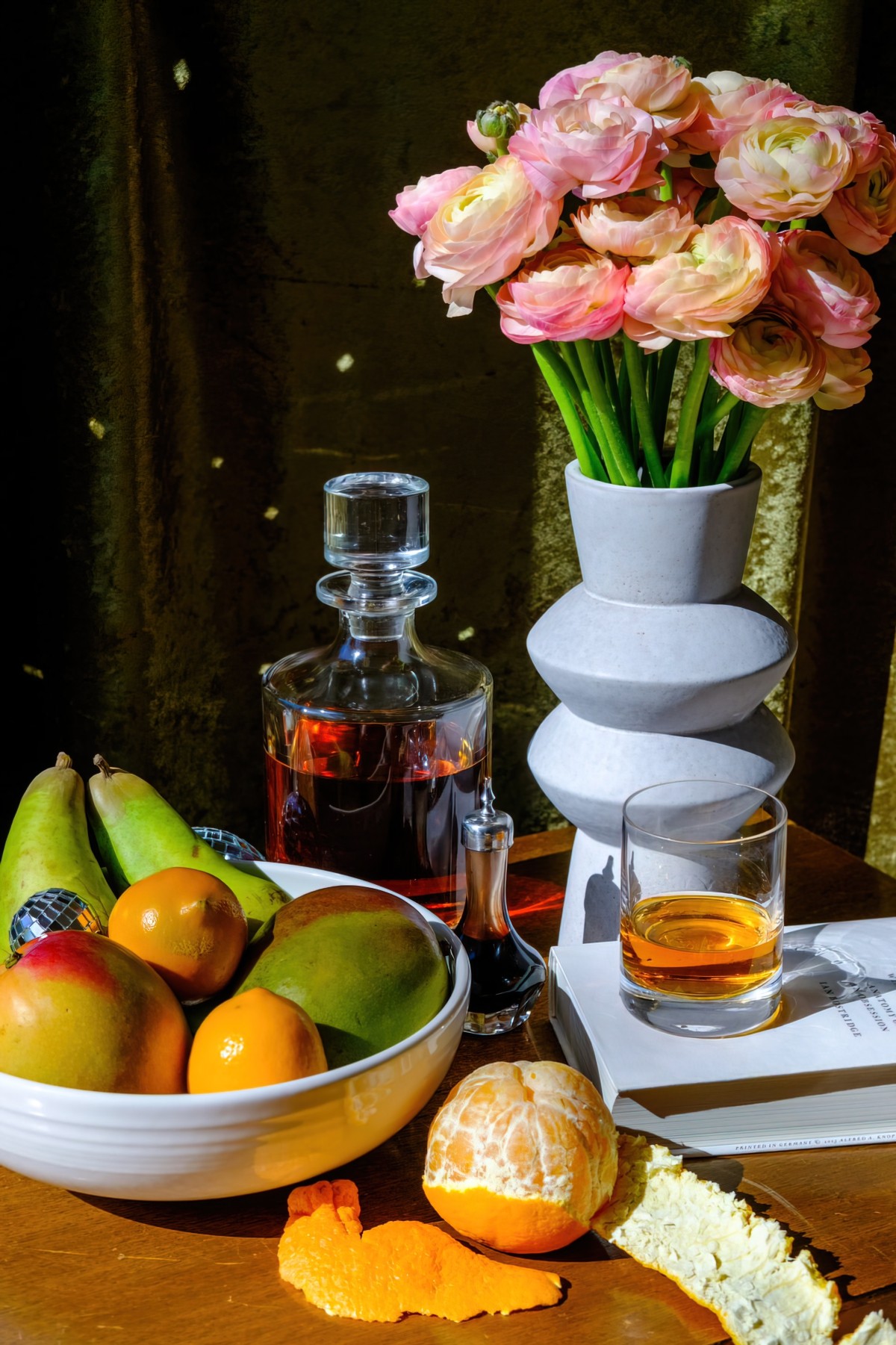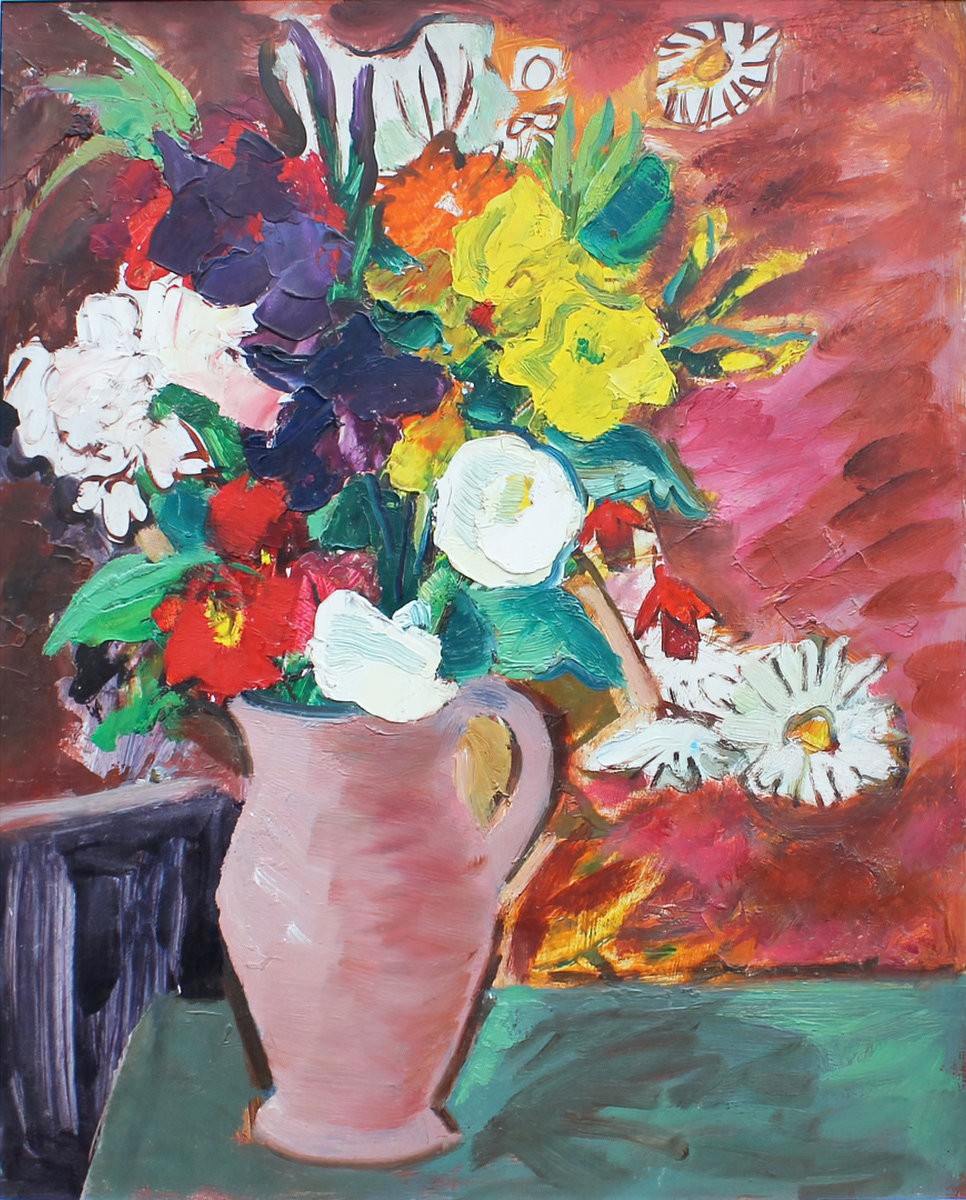 I also really like how the generator has layered that green shadow onto the white vase.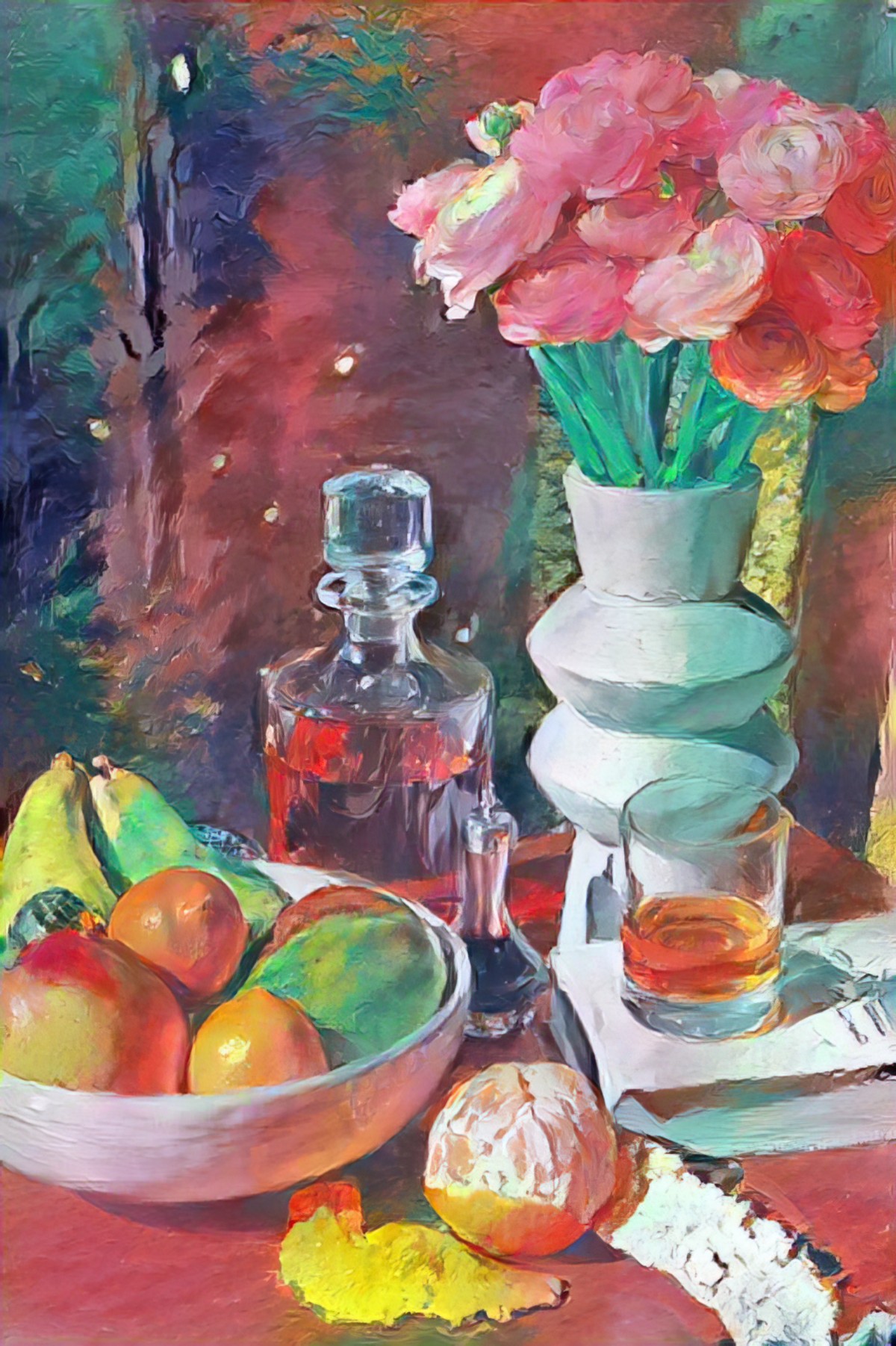 HELEN FLETCHER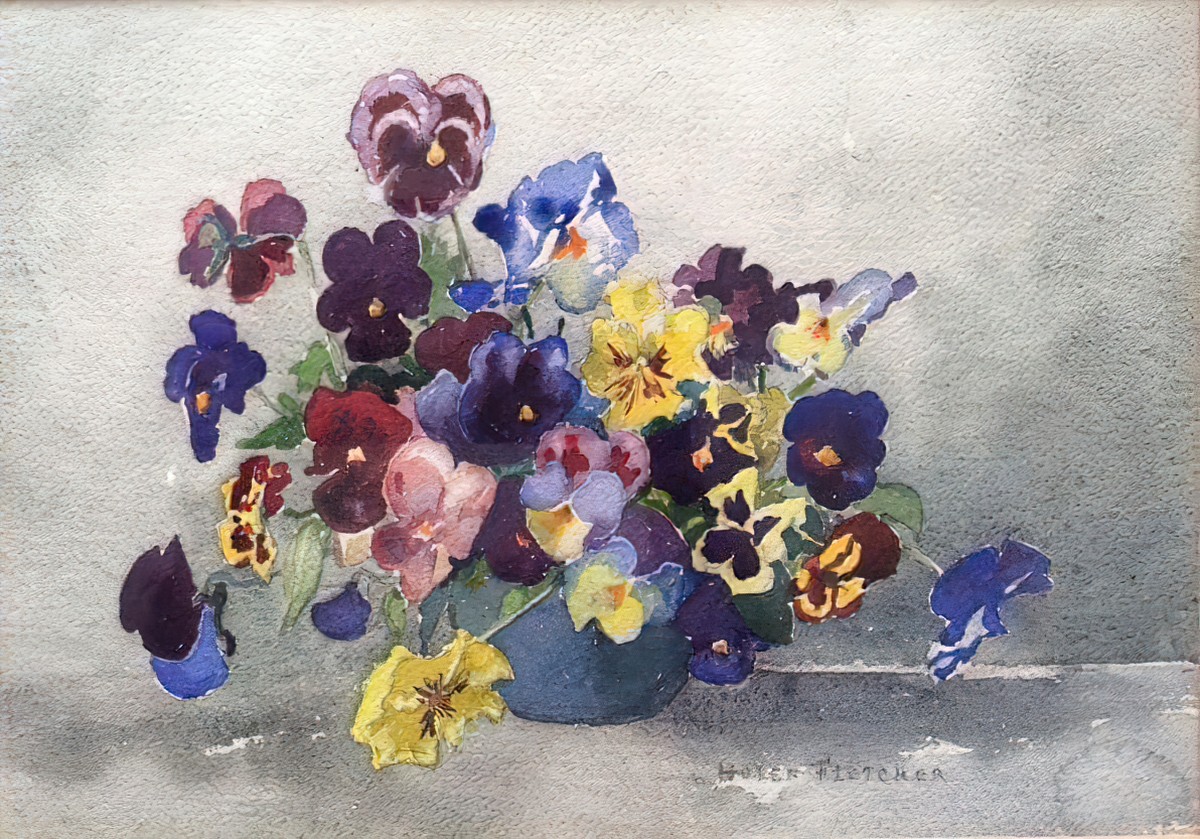 PAUL DE LONGPRE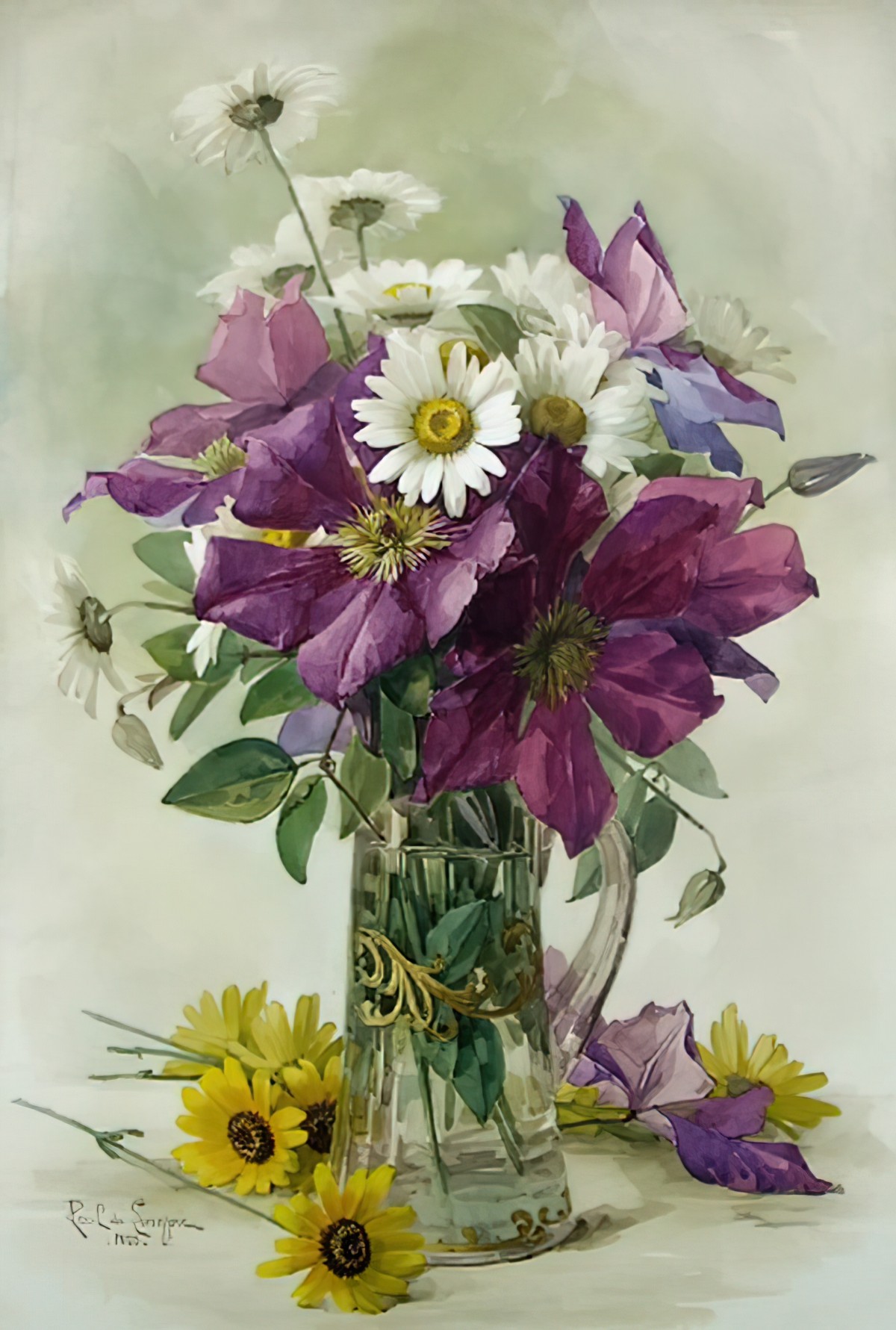 MARY HIESTER REID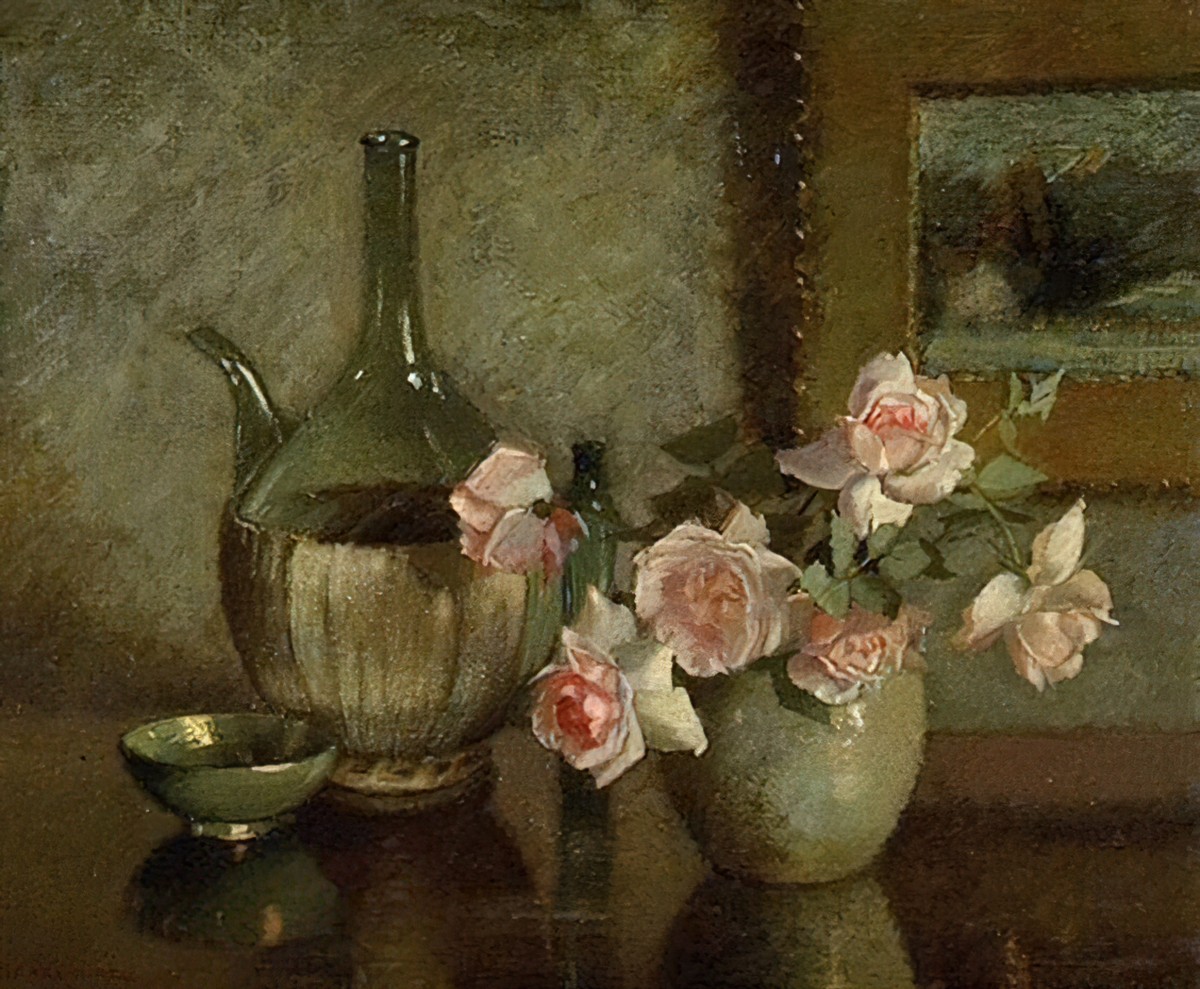 MARGARET PRESTON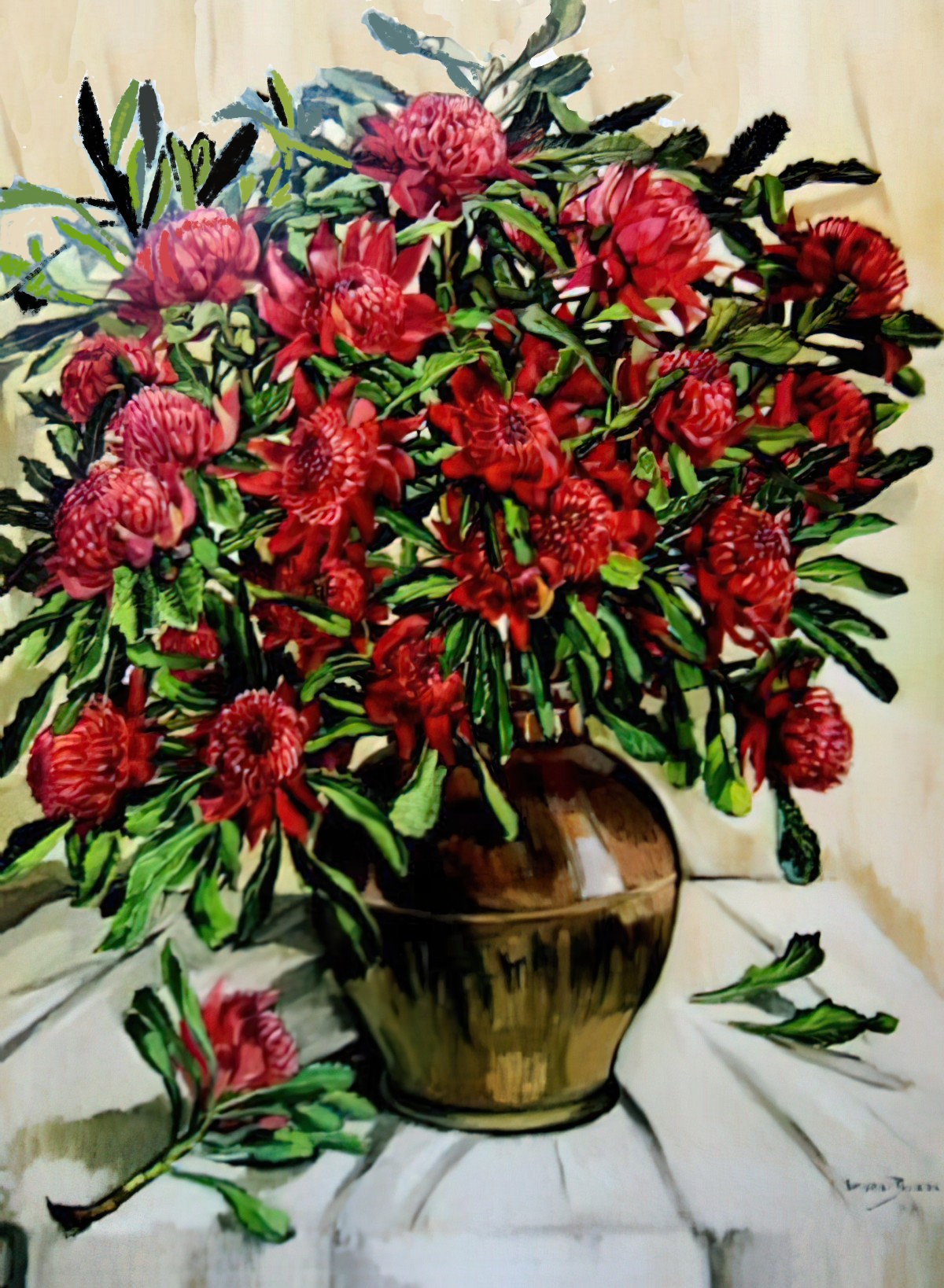 AUGUST HERBIN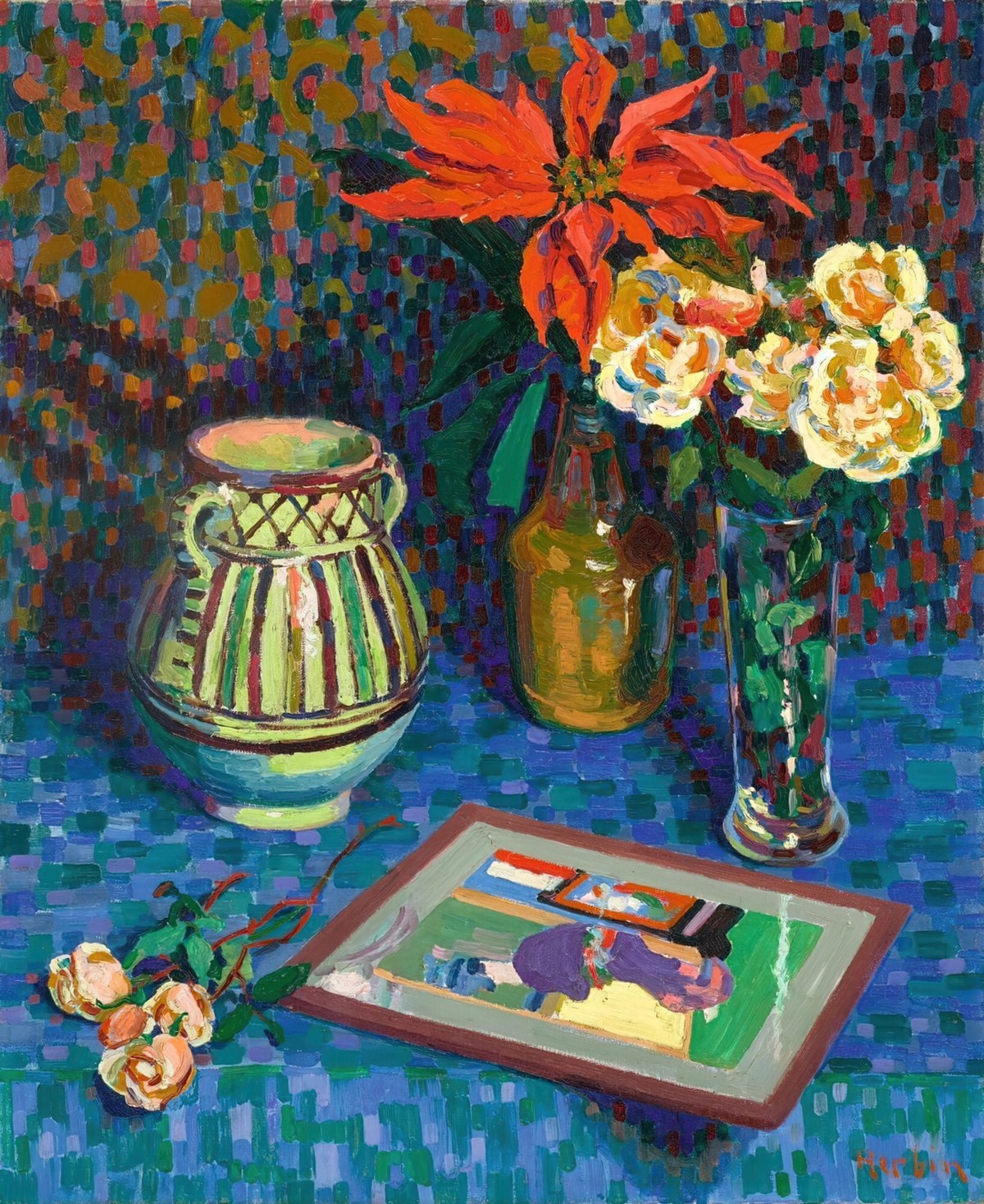 FELIX VALLOTTON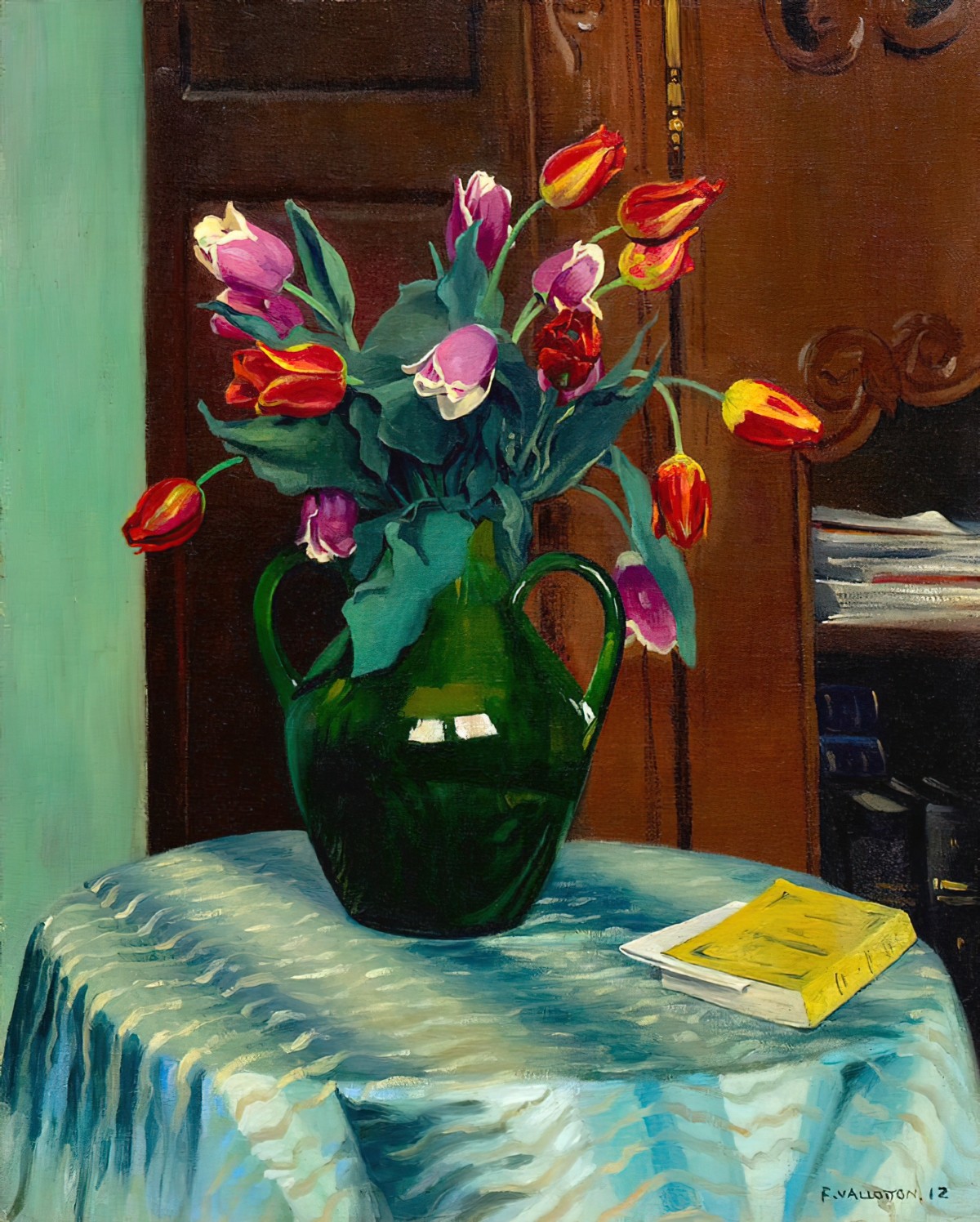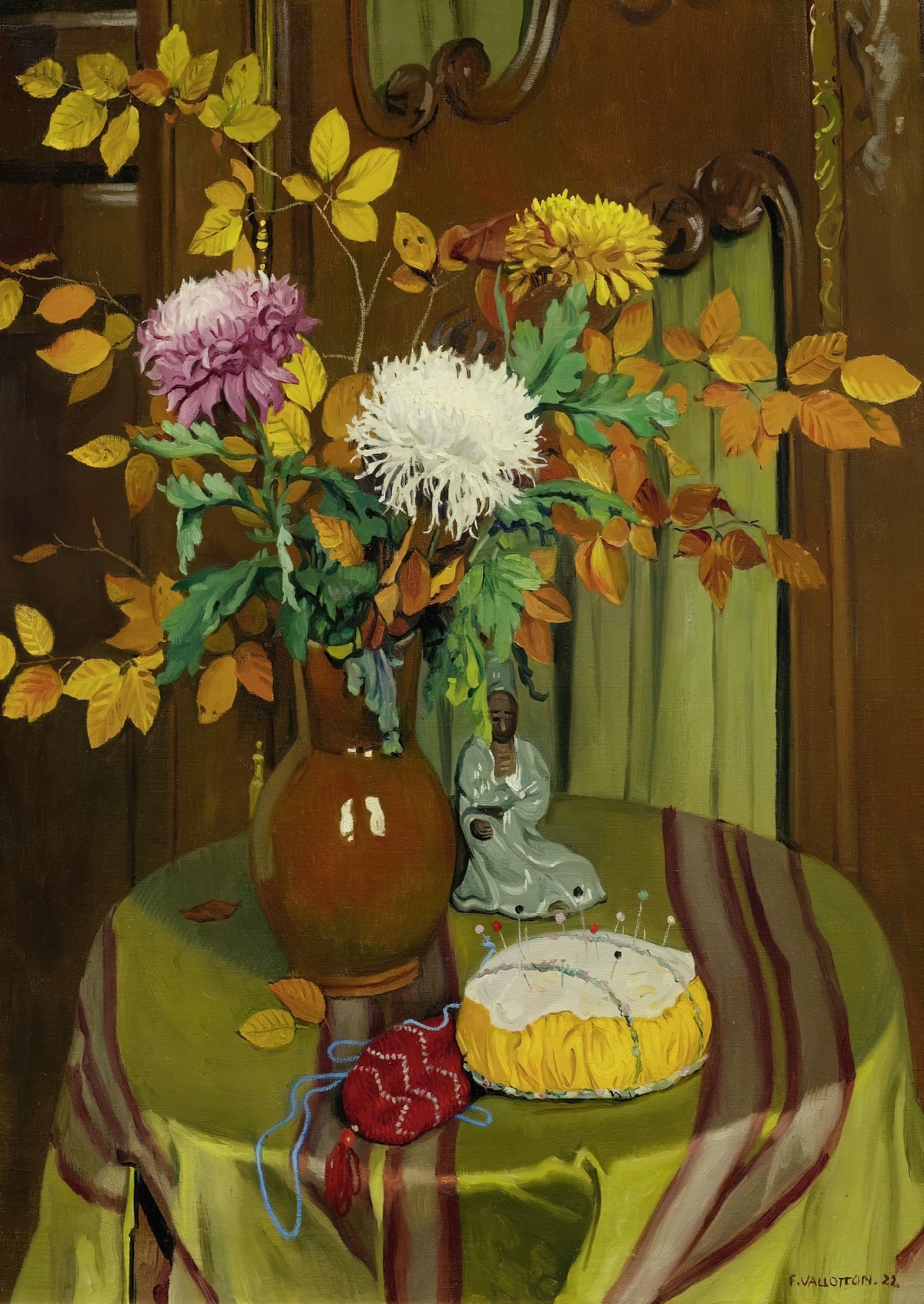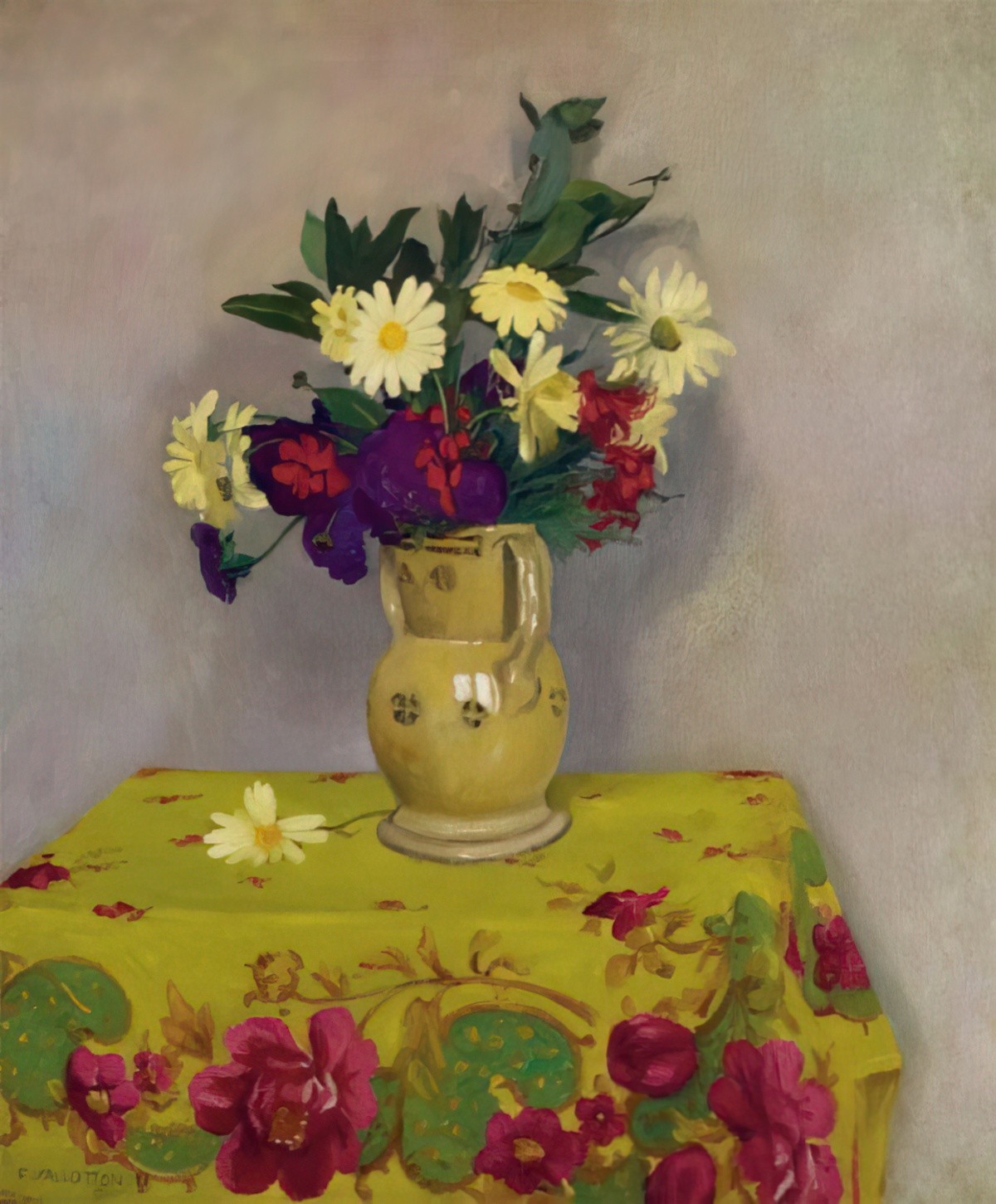 MARIAN CHASE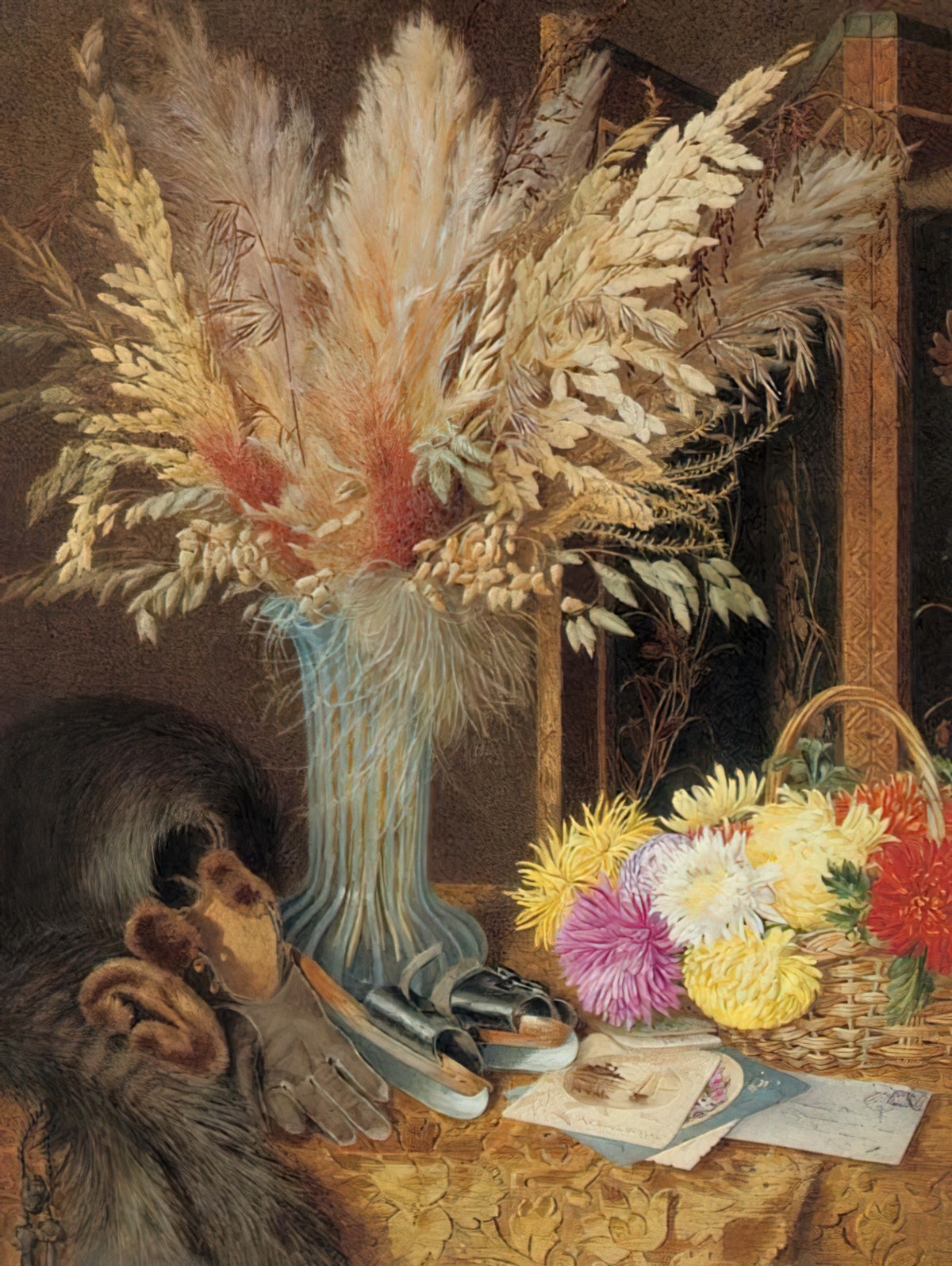 ANNE COTTERILL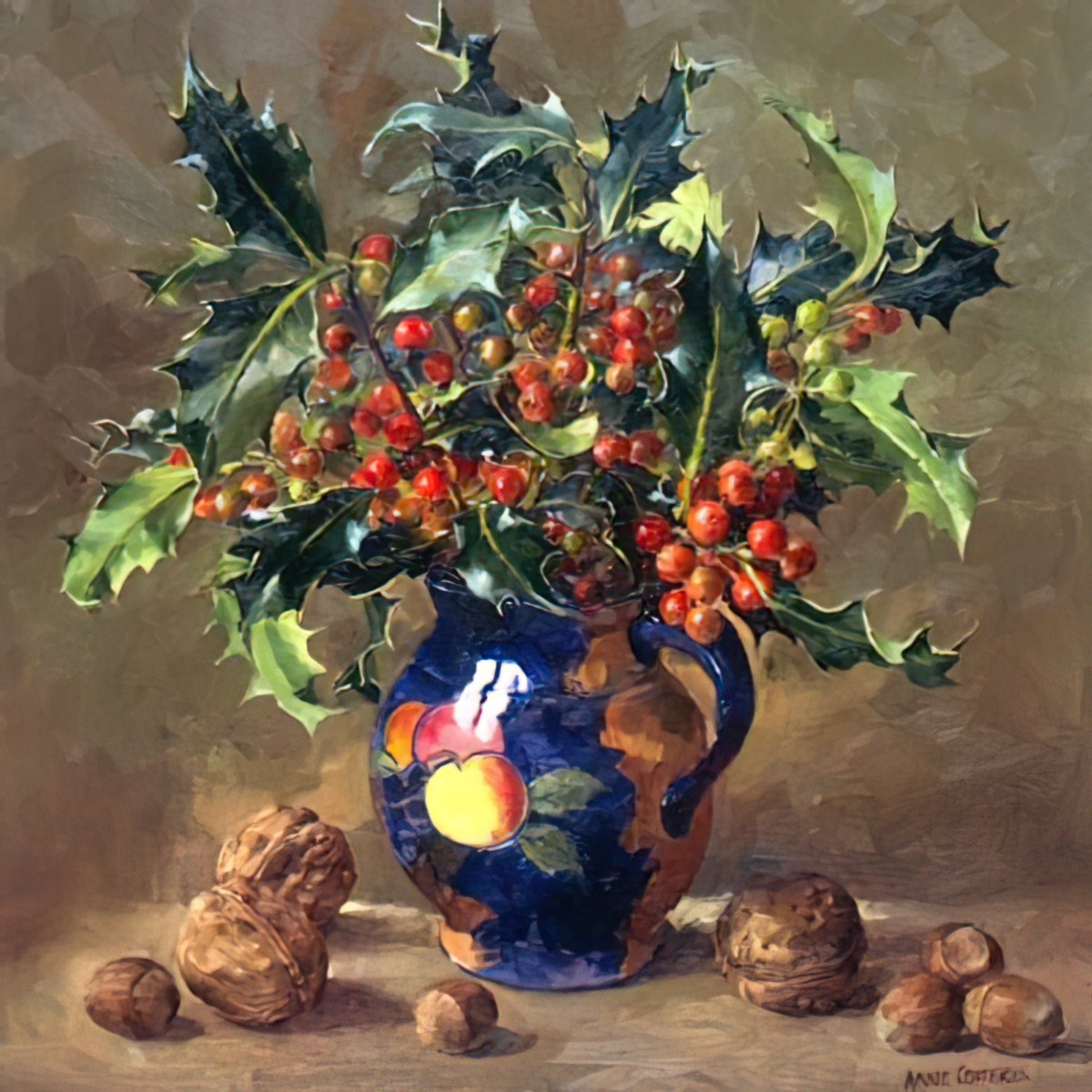 LEV TCHISTOVSKY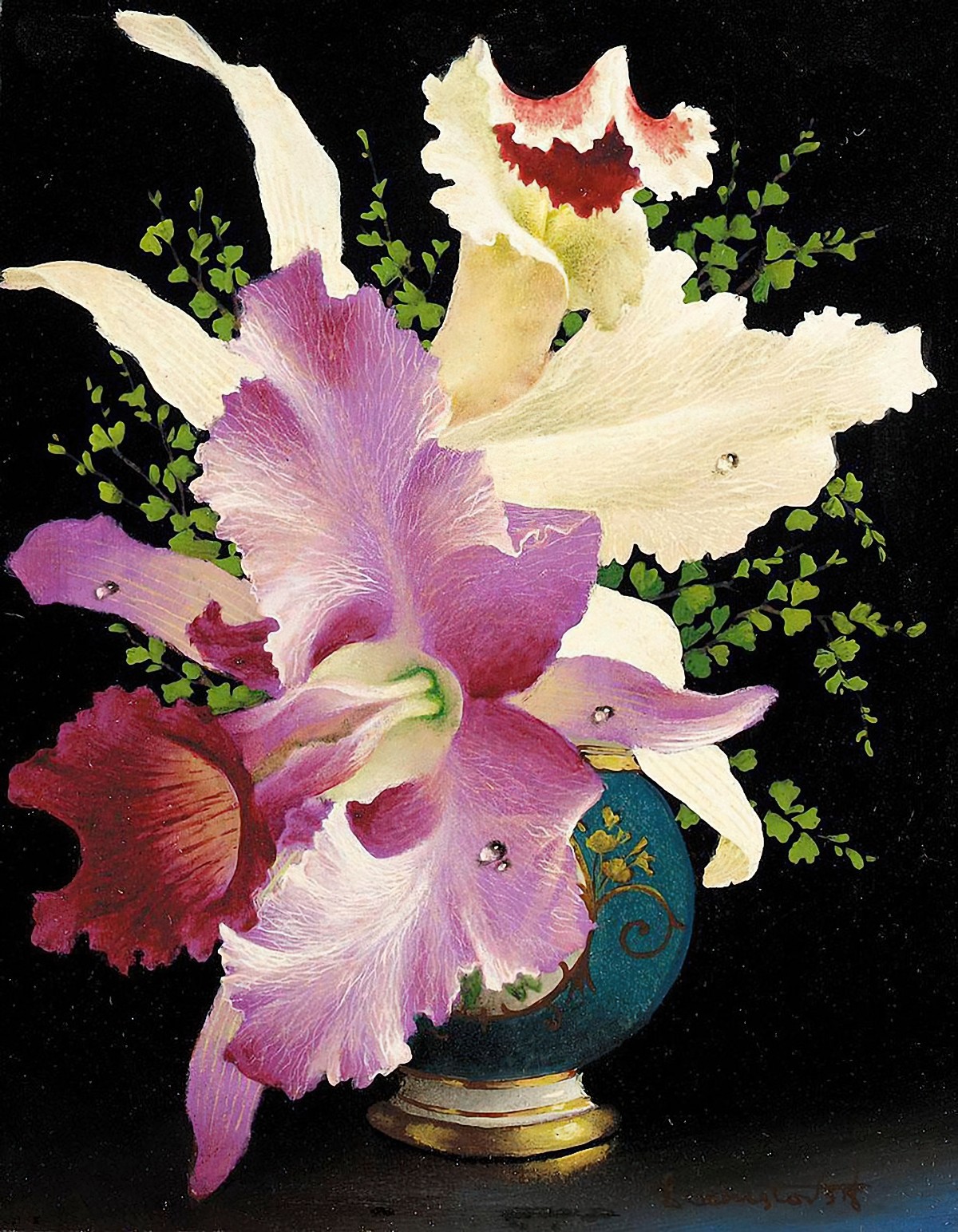 LOUIS ANQUENTIN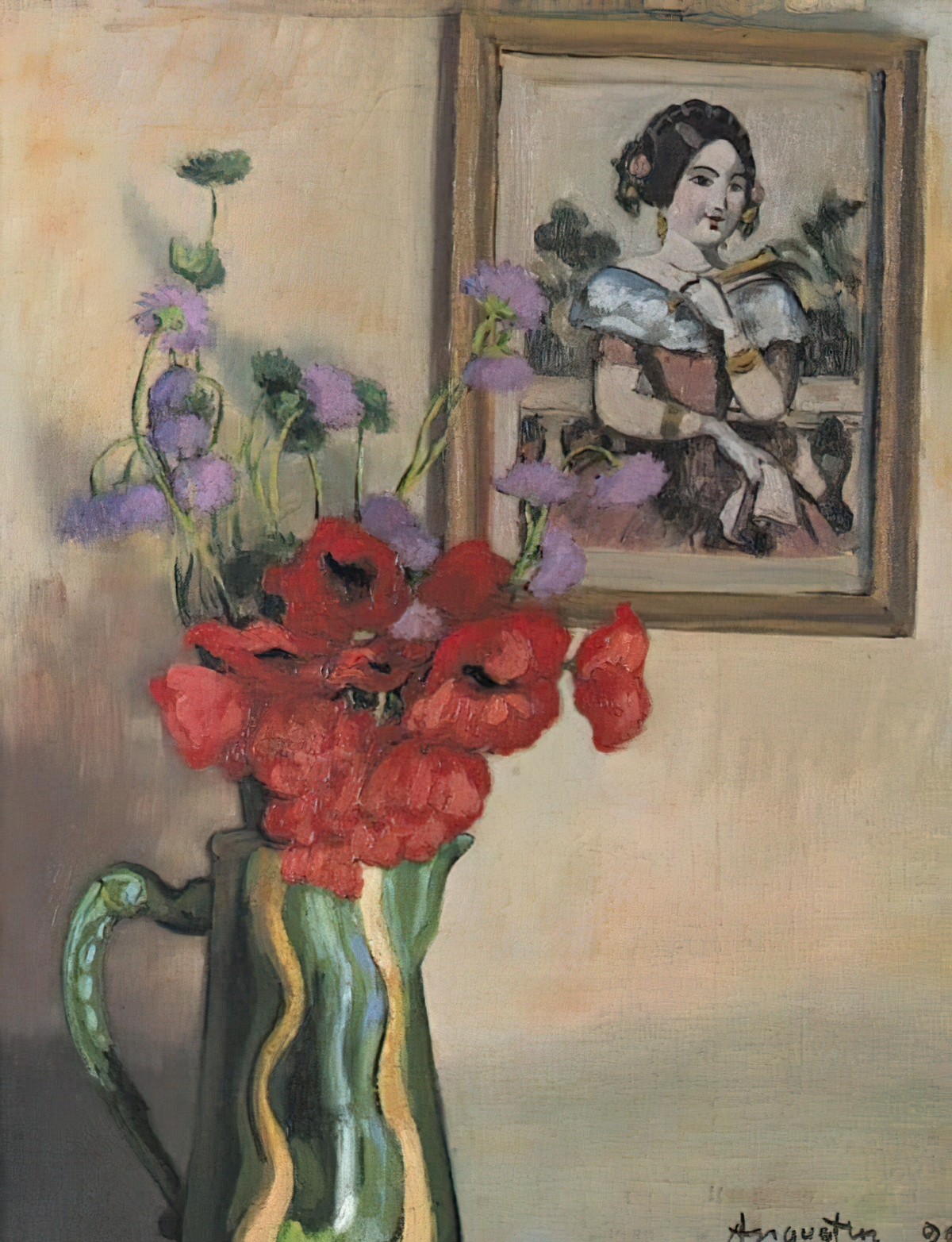 MATTHEW SMITH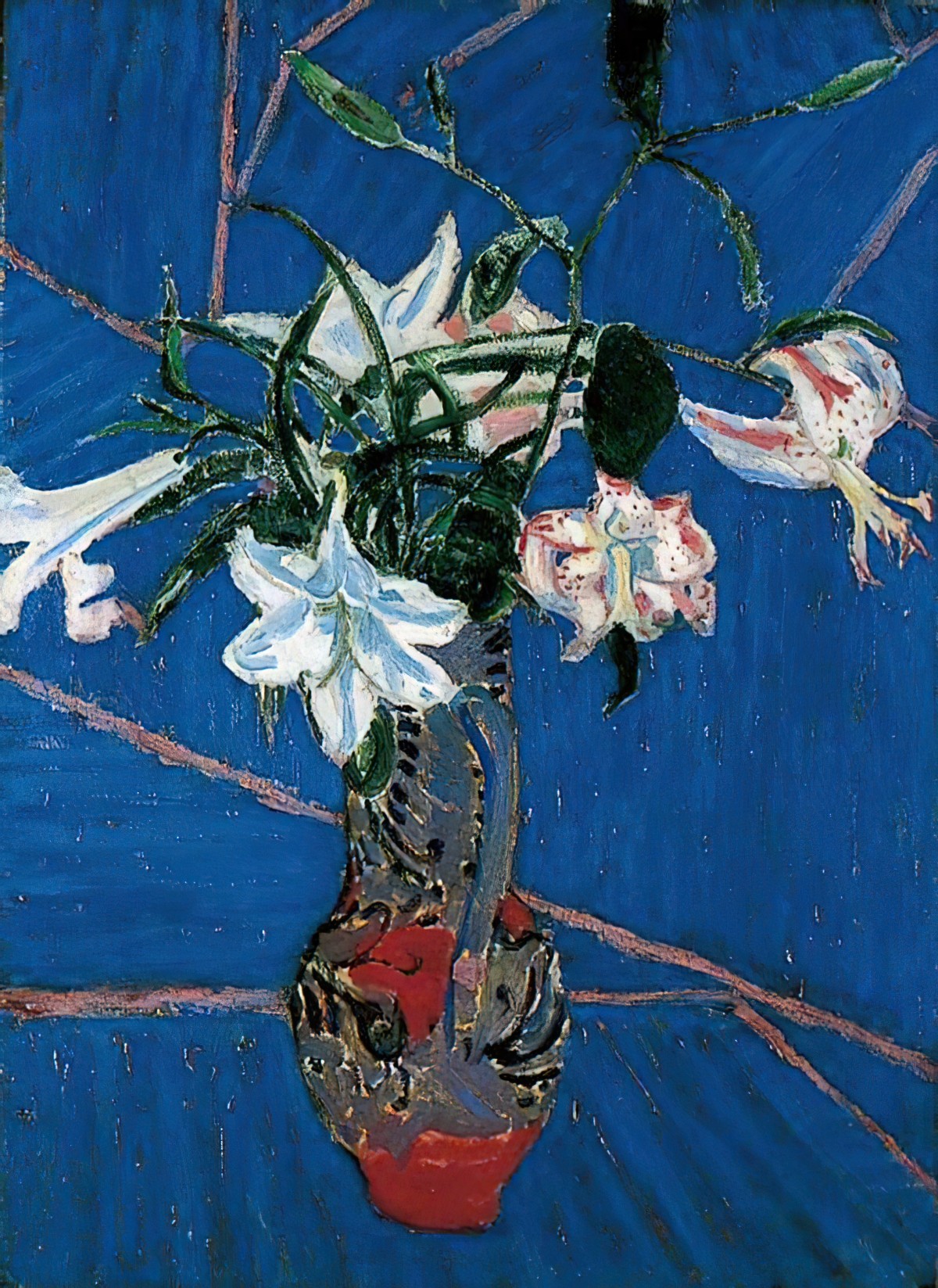 SERGIUS PAUSER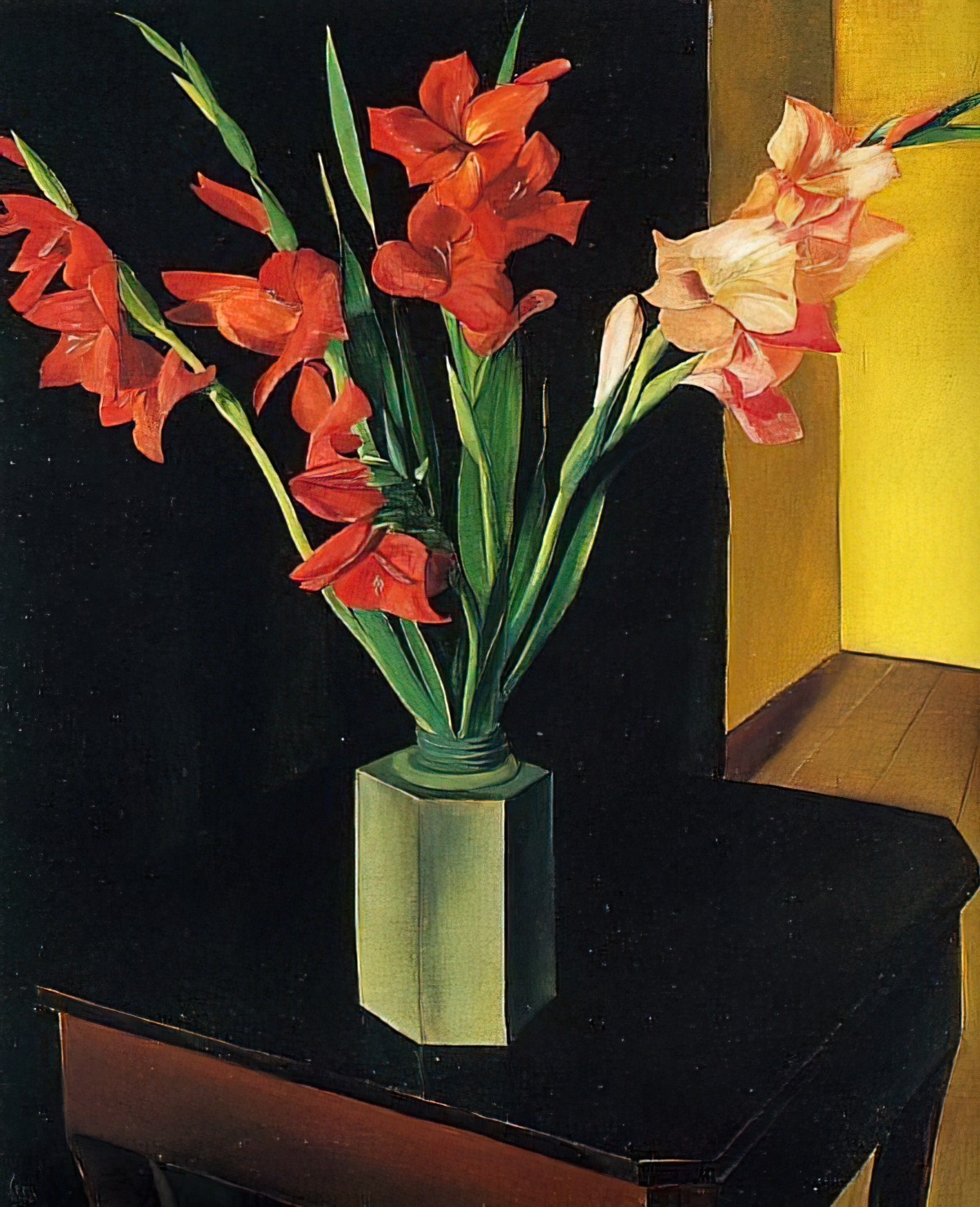 HERBERT DAVIS RICHTER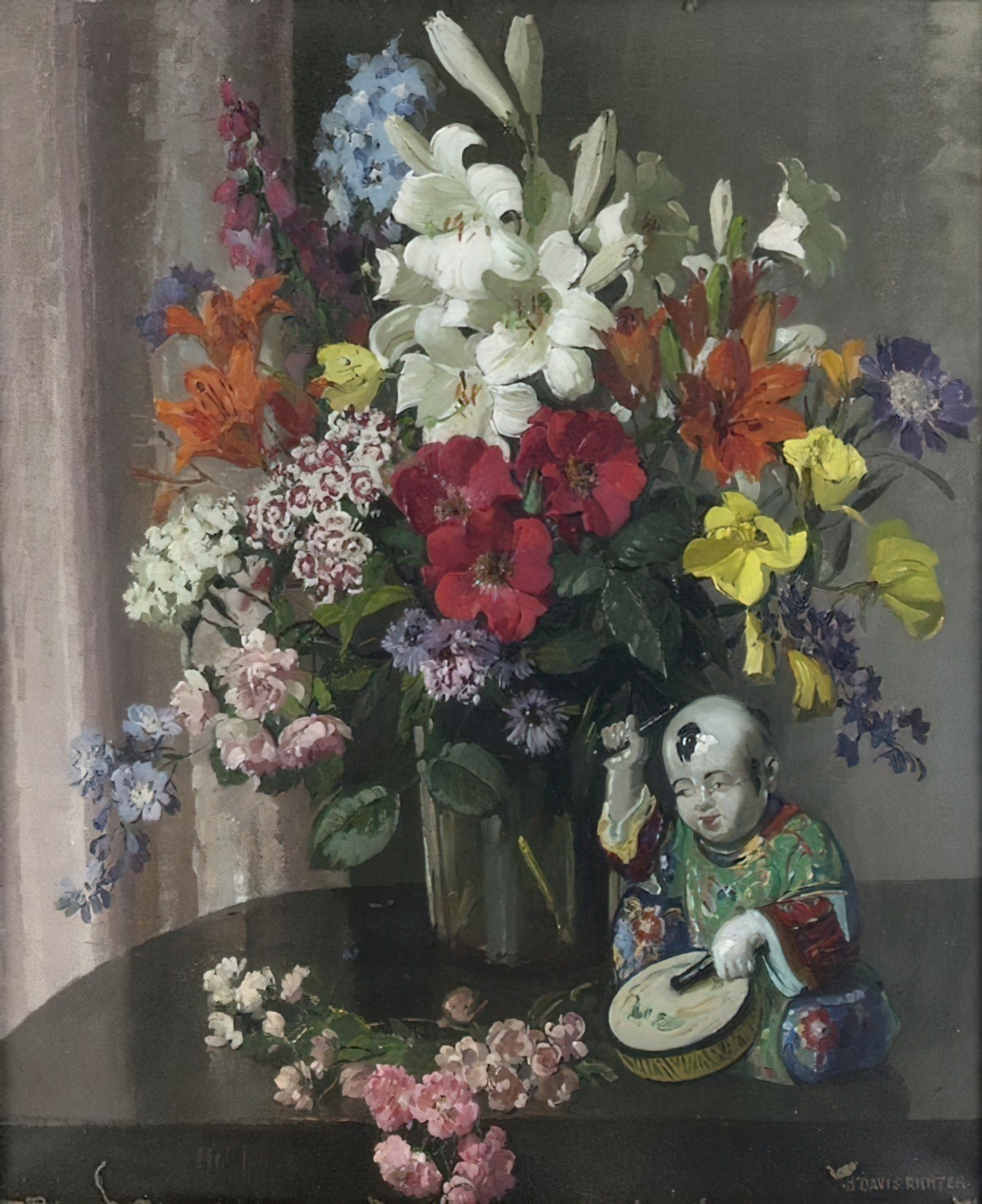 CARL STRATHMANN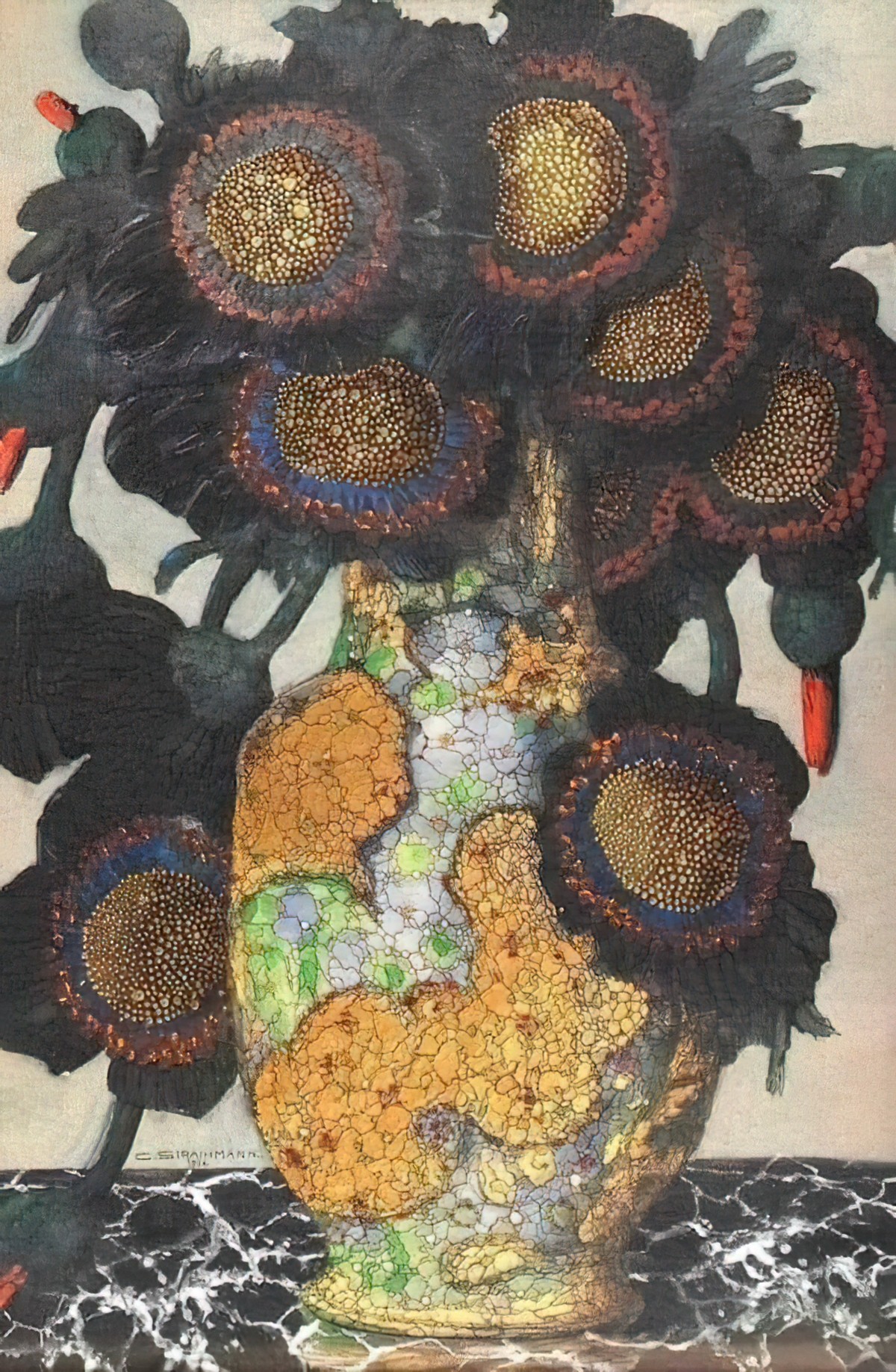 PETE MONDRIAN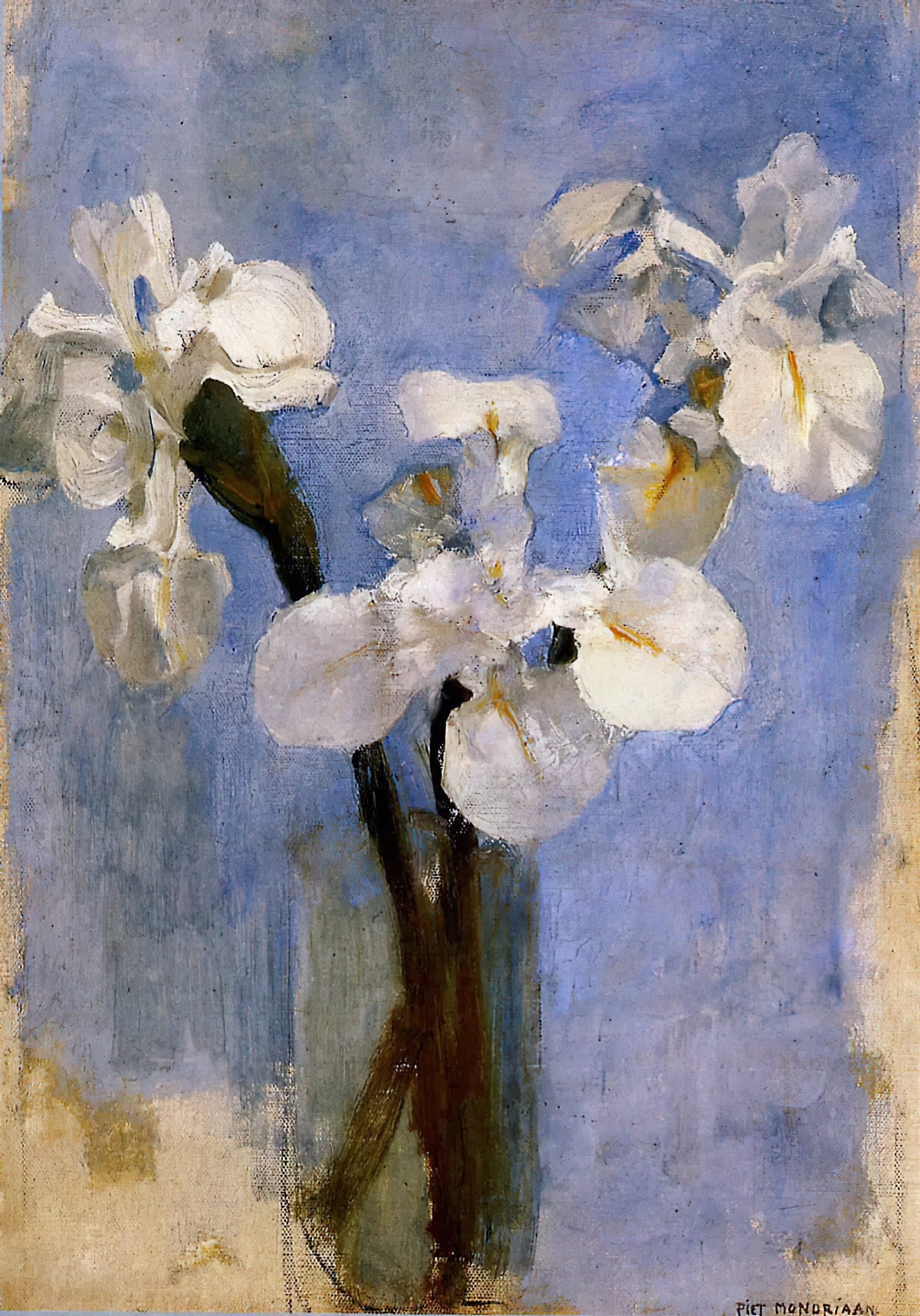 HENRI MATISSE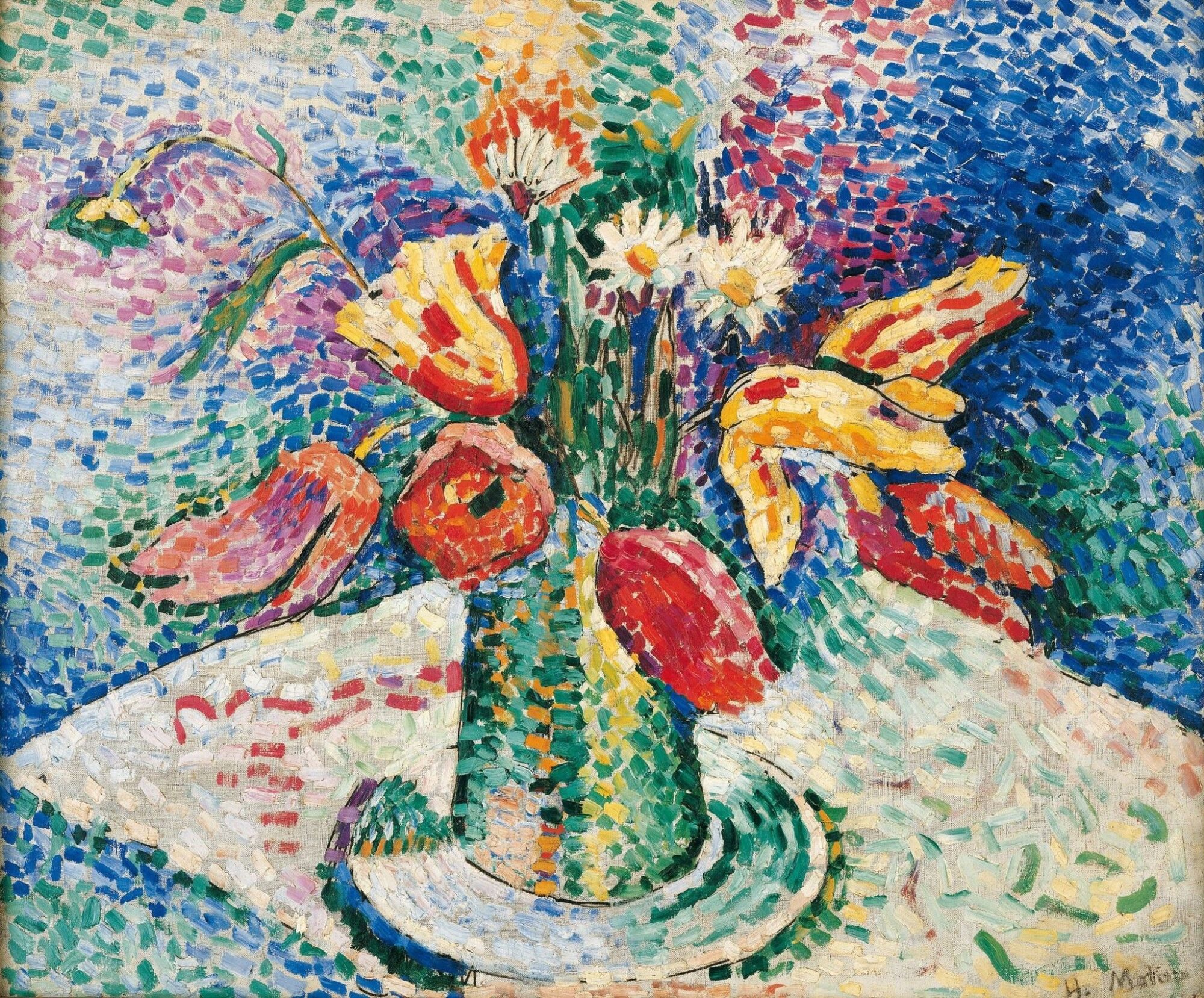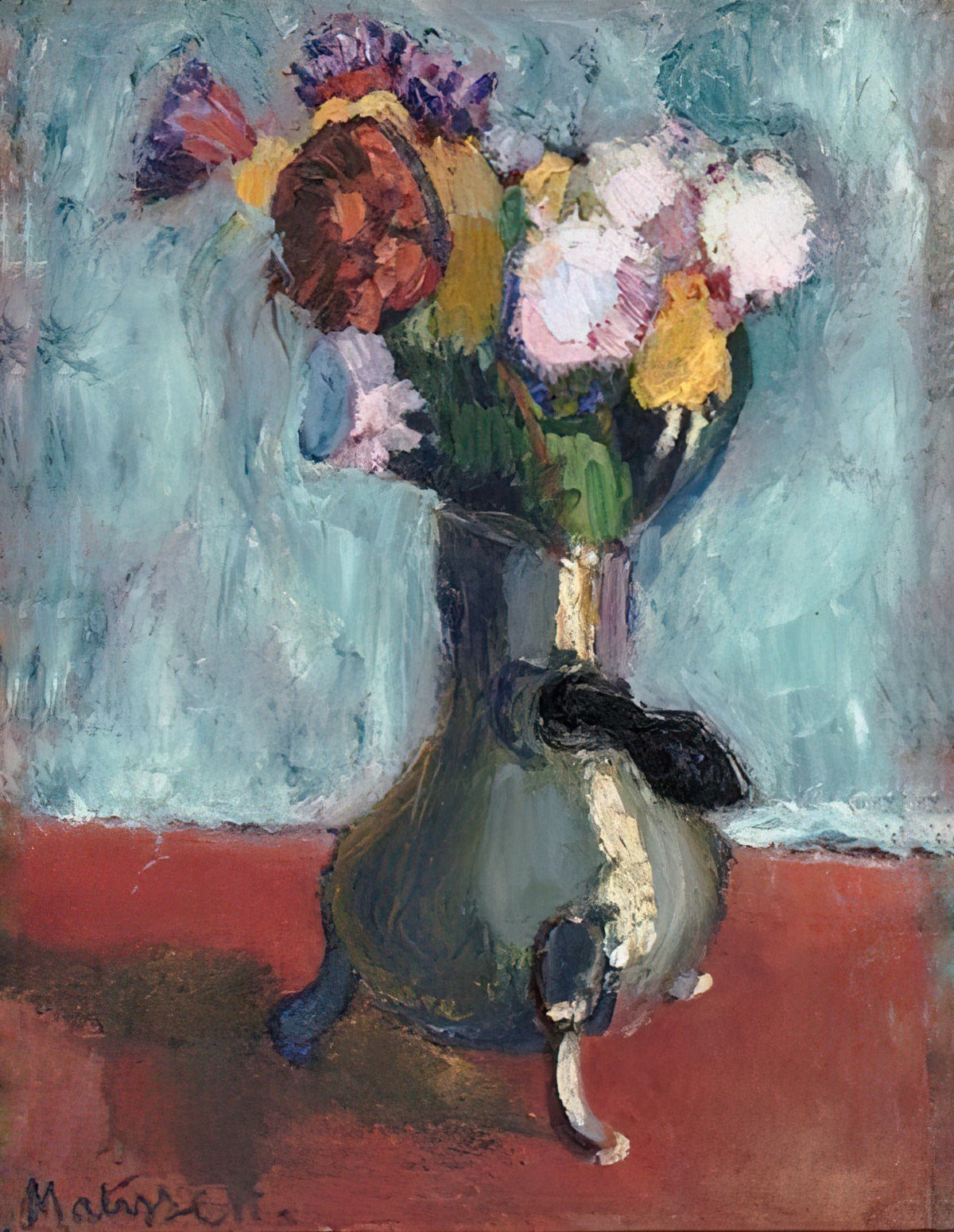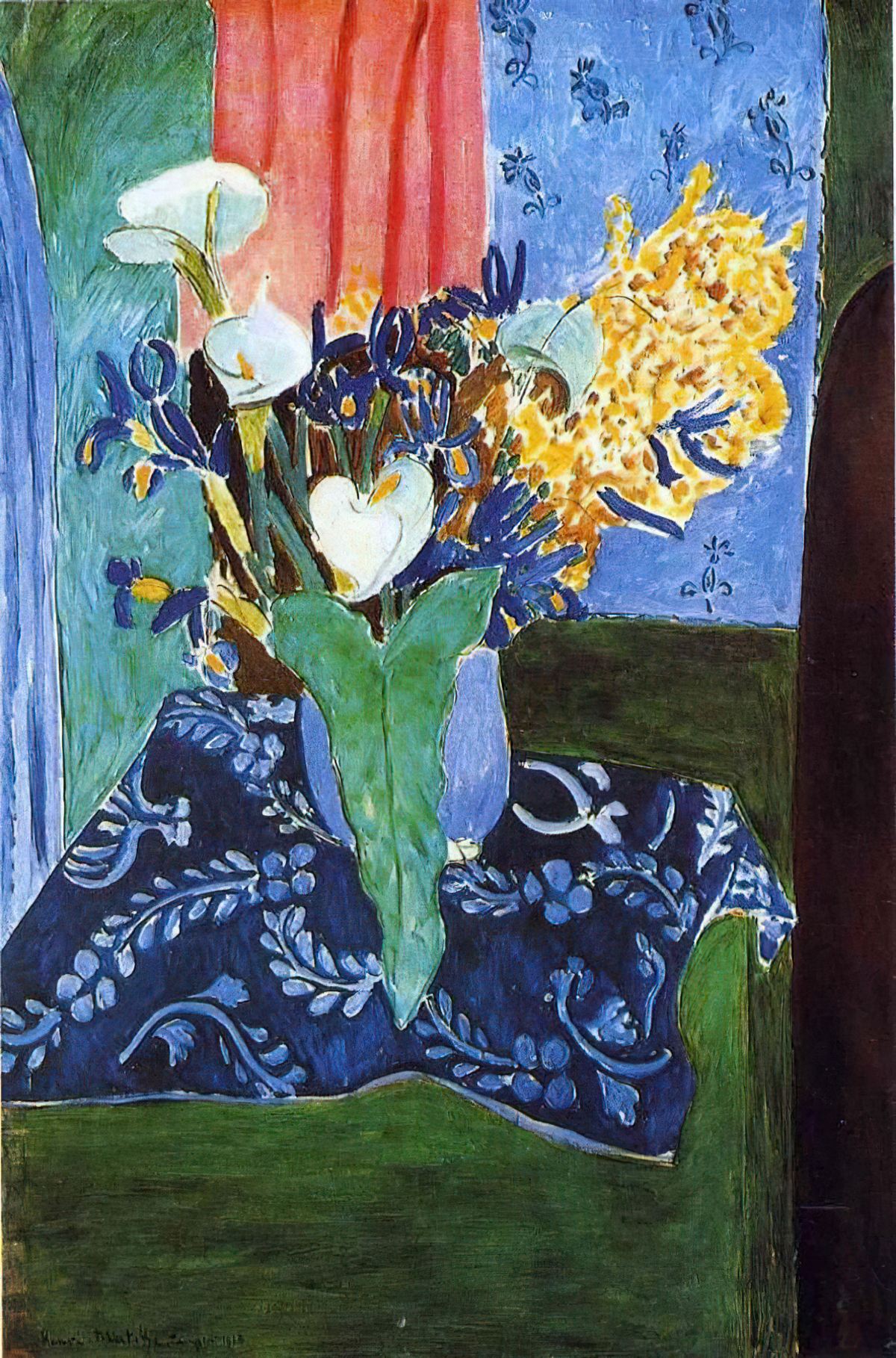 OLLE HJORTZBERG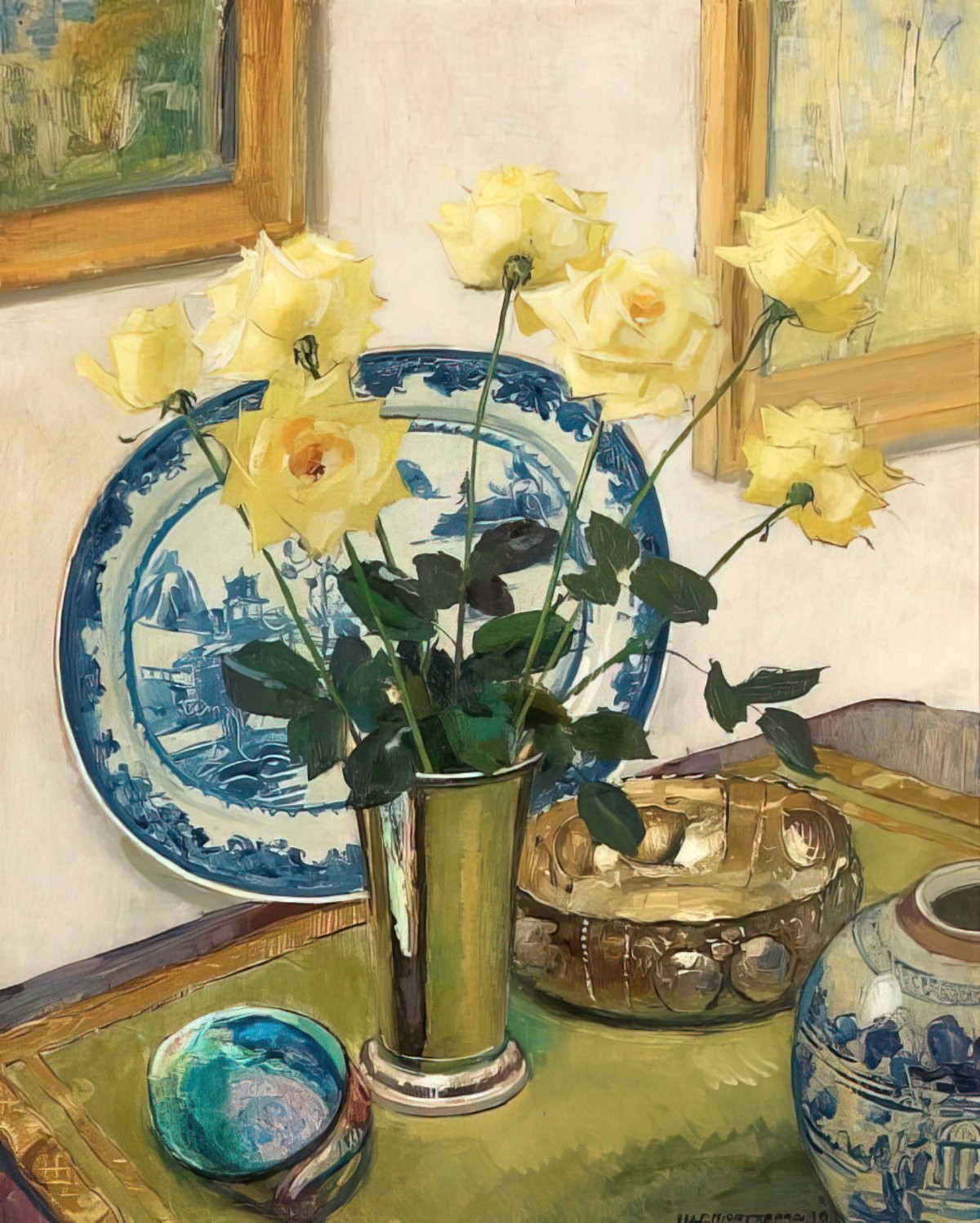 LAURA COOMBS HILLS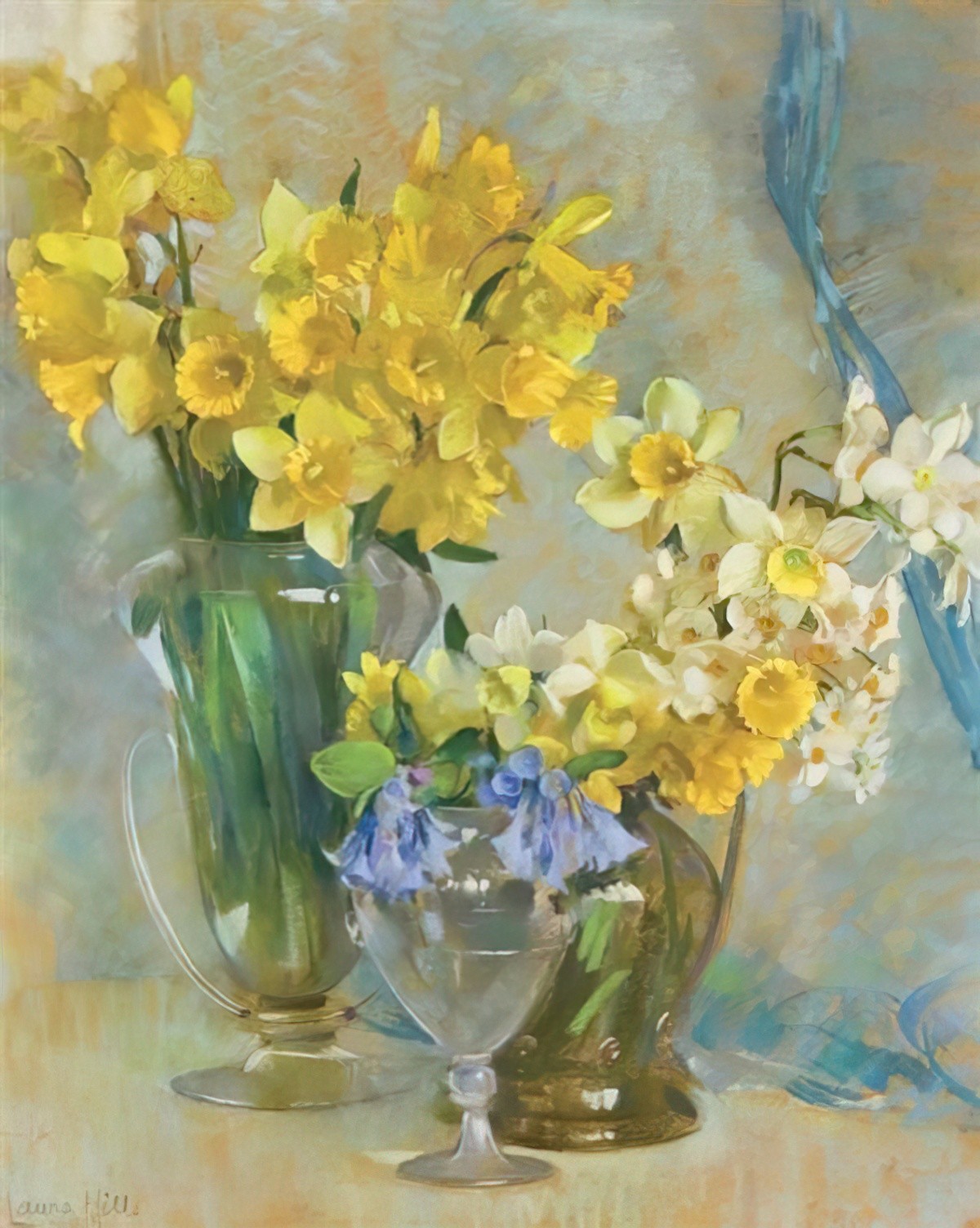 VINCENT VAN GOGH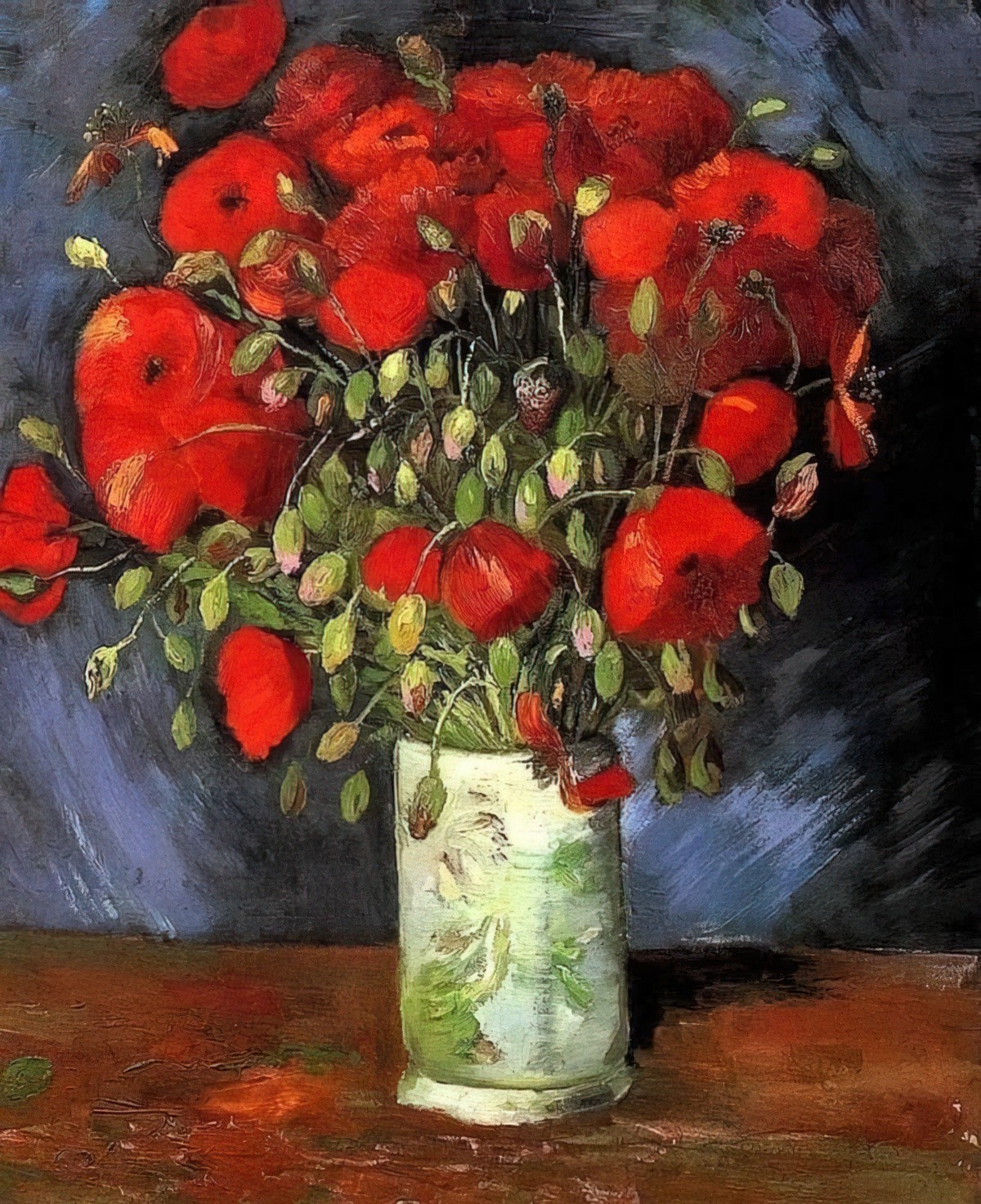 EDOUARD VUILLARD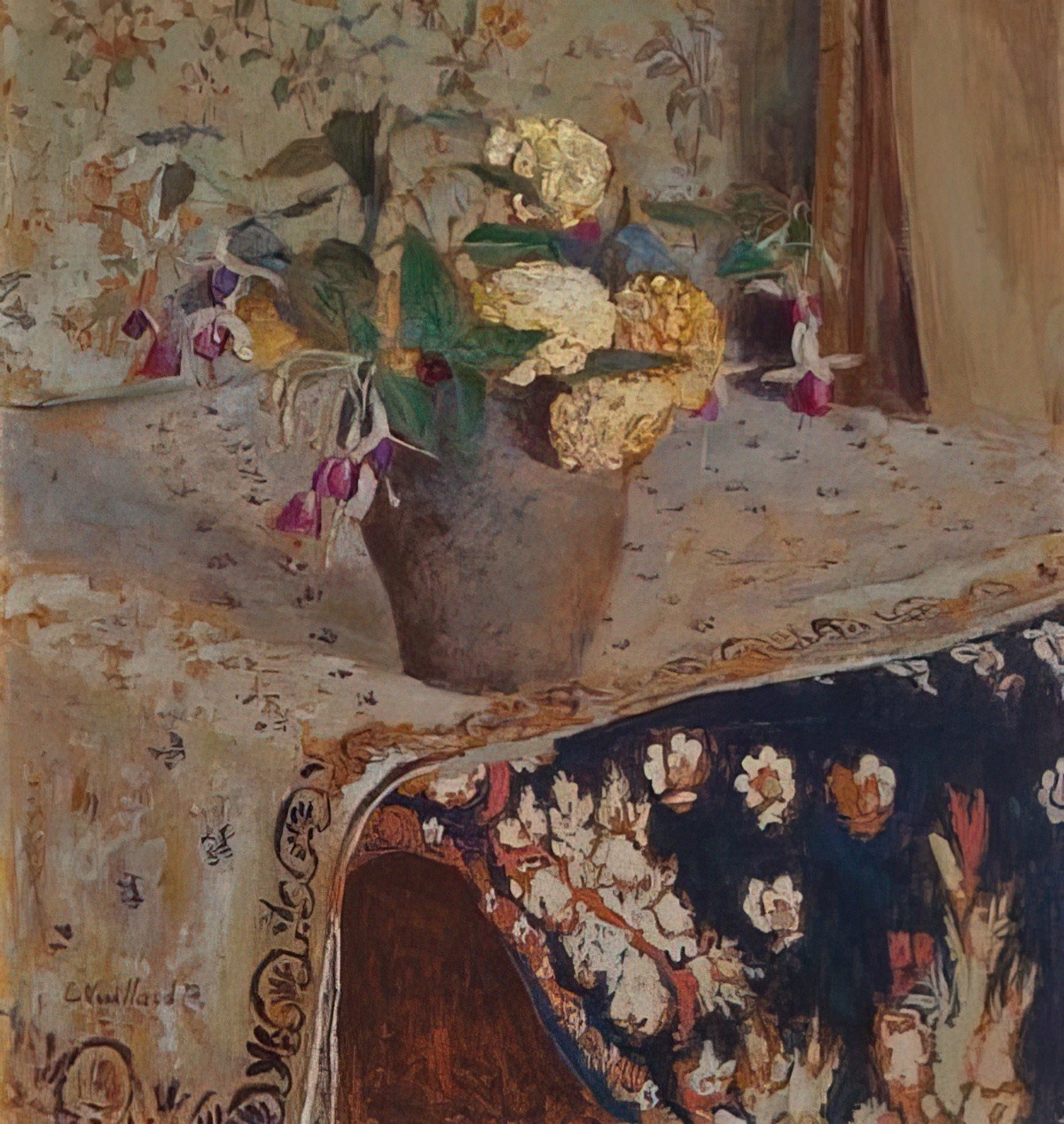 VLADIMIR TOKAREV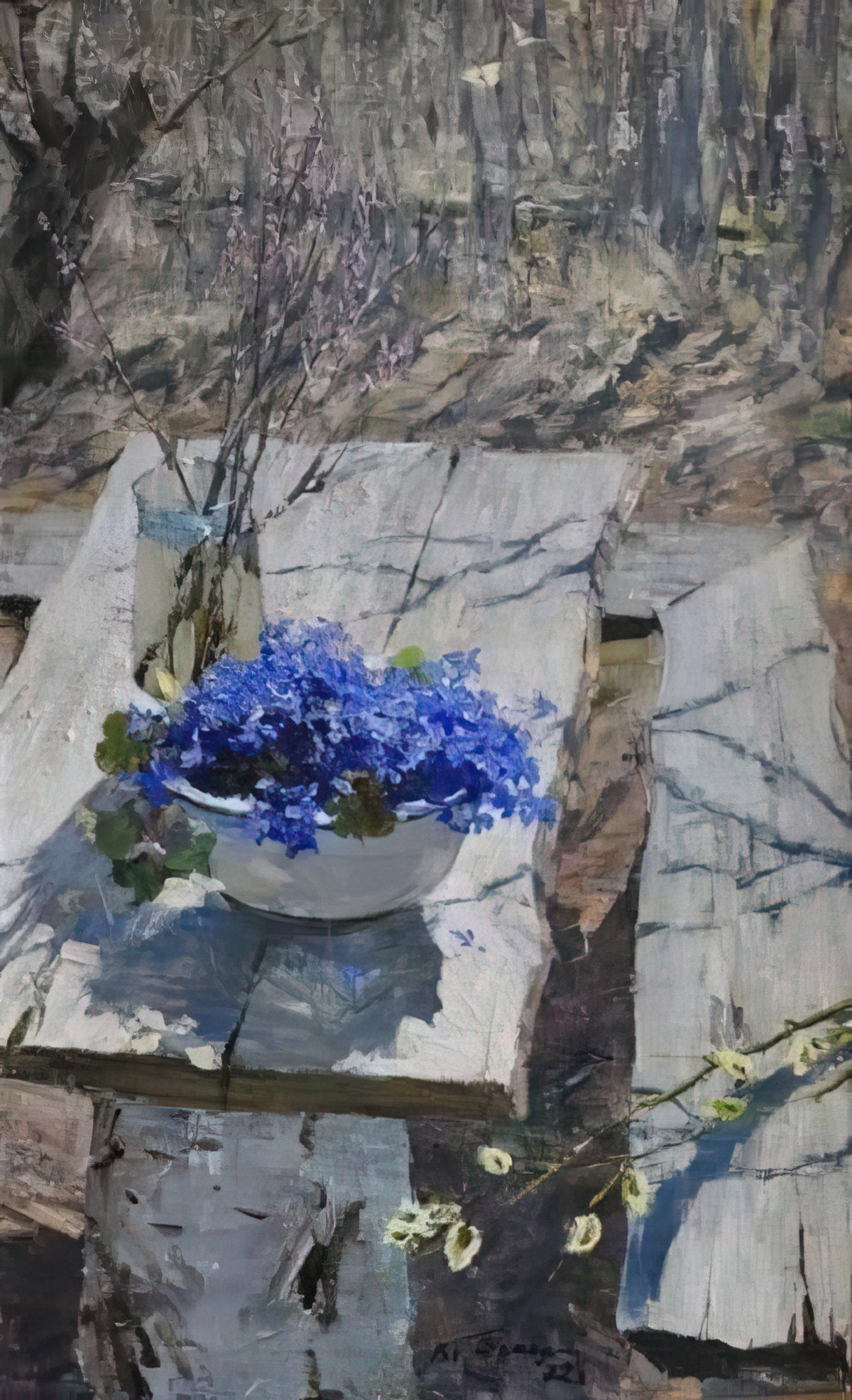 KOKEI KOBAYASHI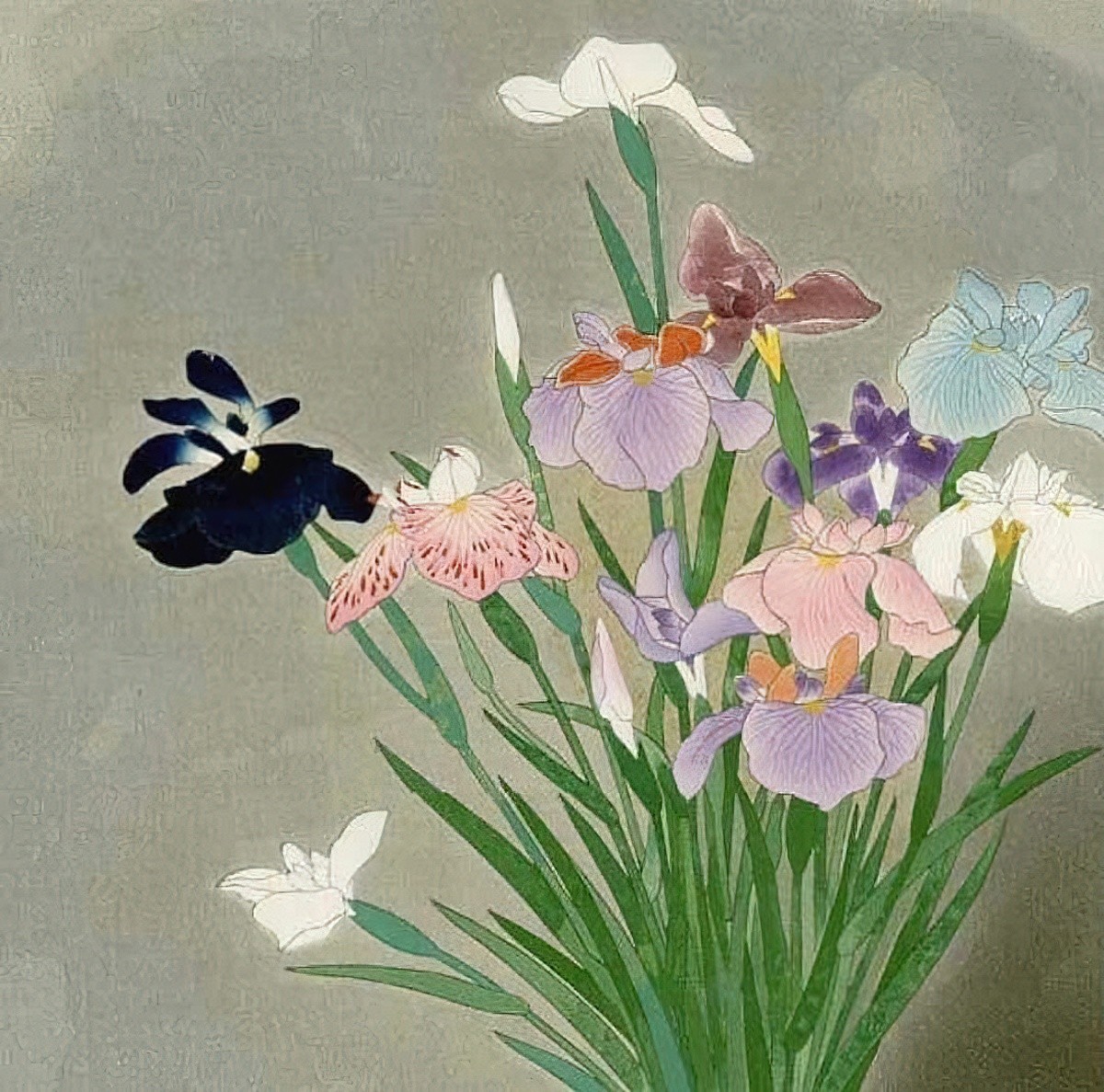 JAAP WEIJAND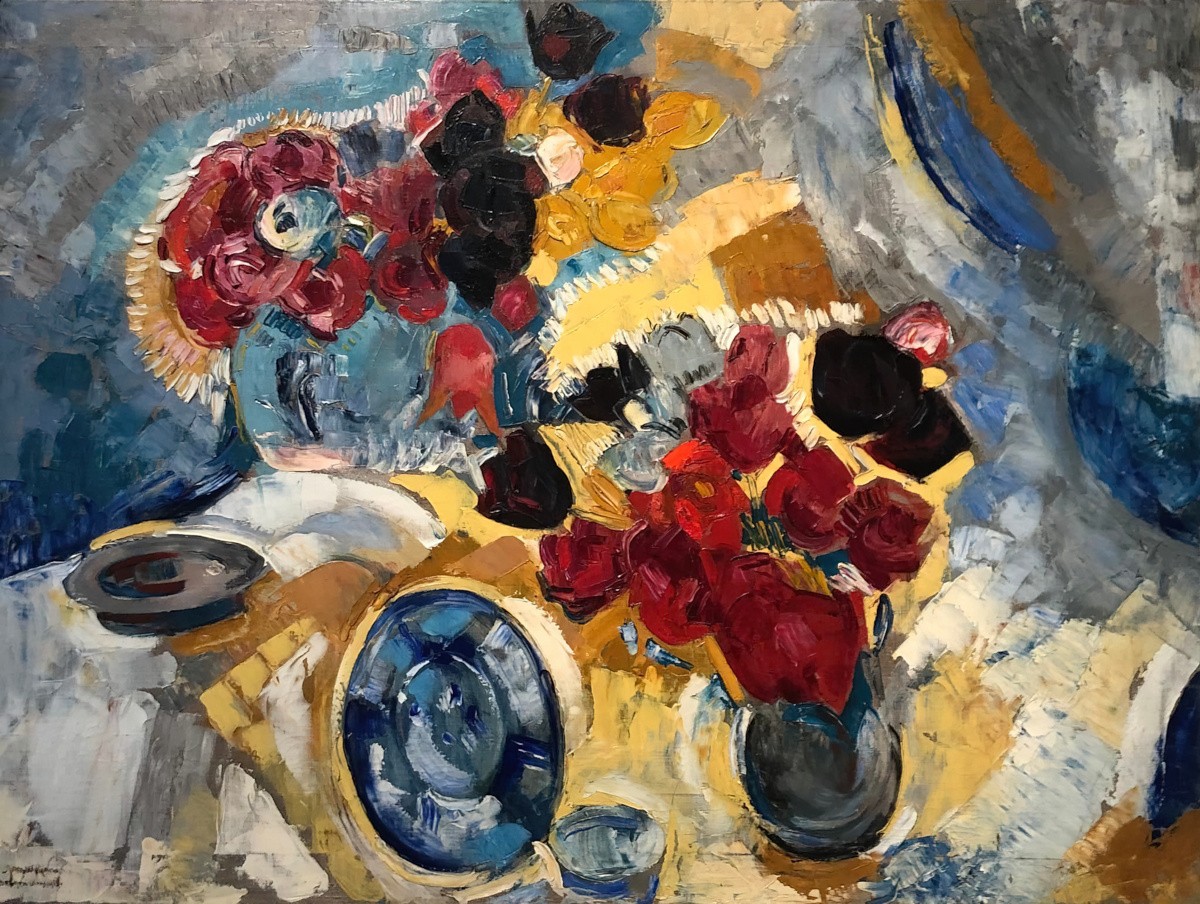 WLODZIMIERZ TERLIKOWSKI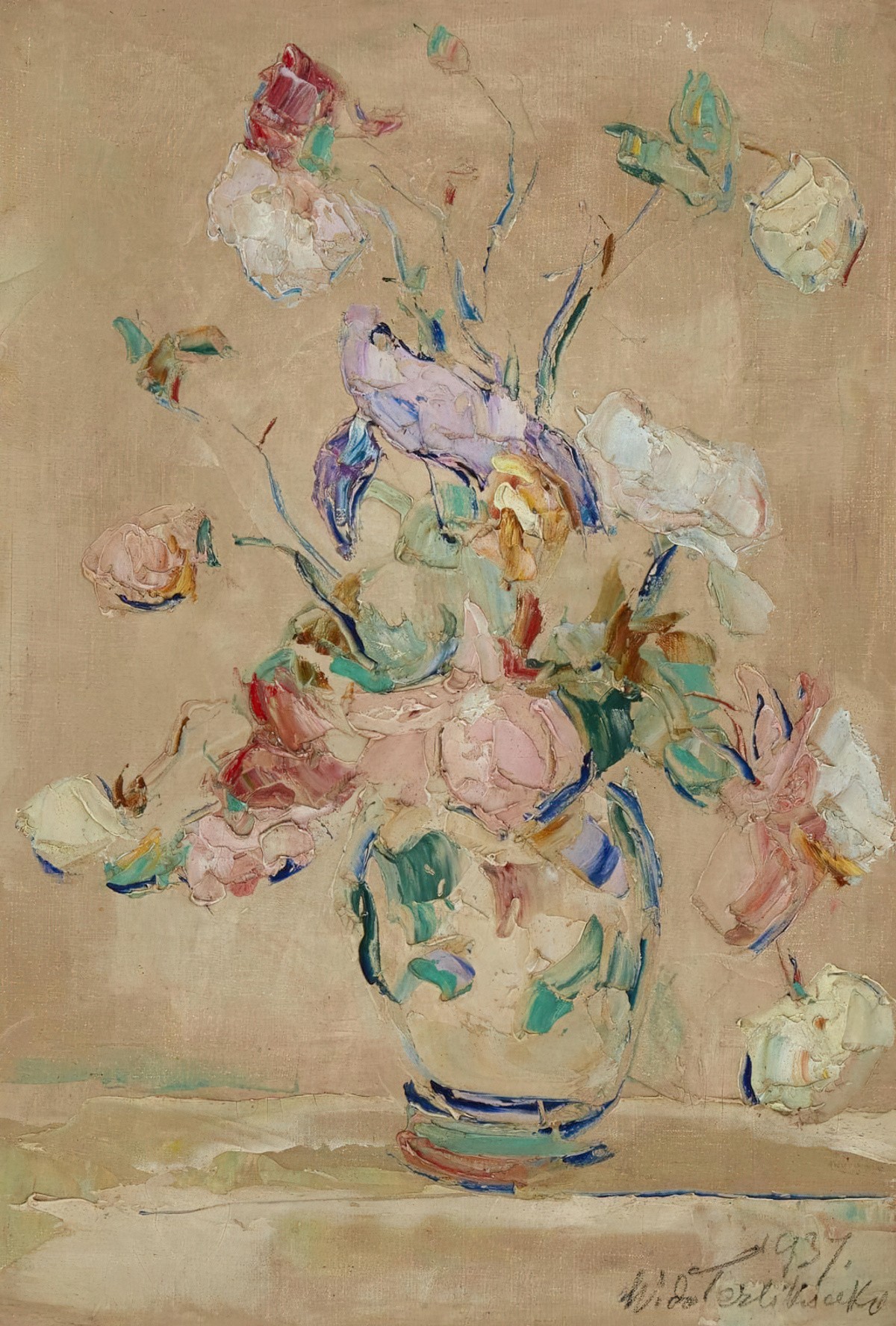 MOISE KISLING
Violets Moise Kisling (1891-1953) was a Polish born French artist.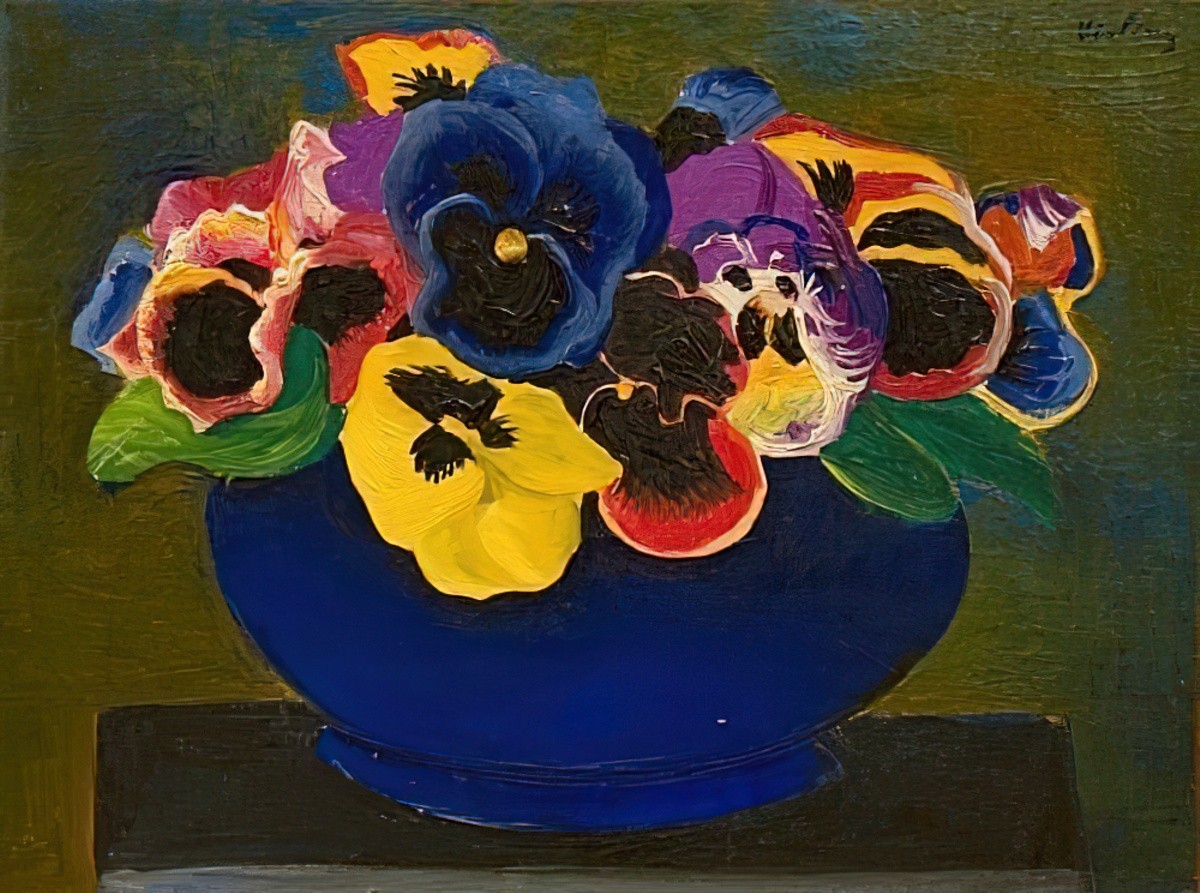 ARTIST UNKNOWN