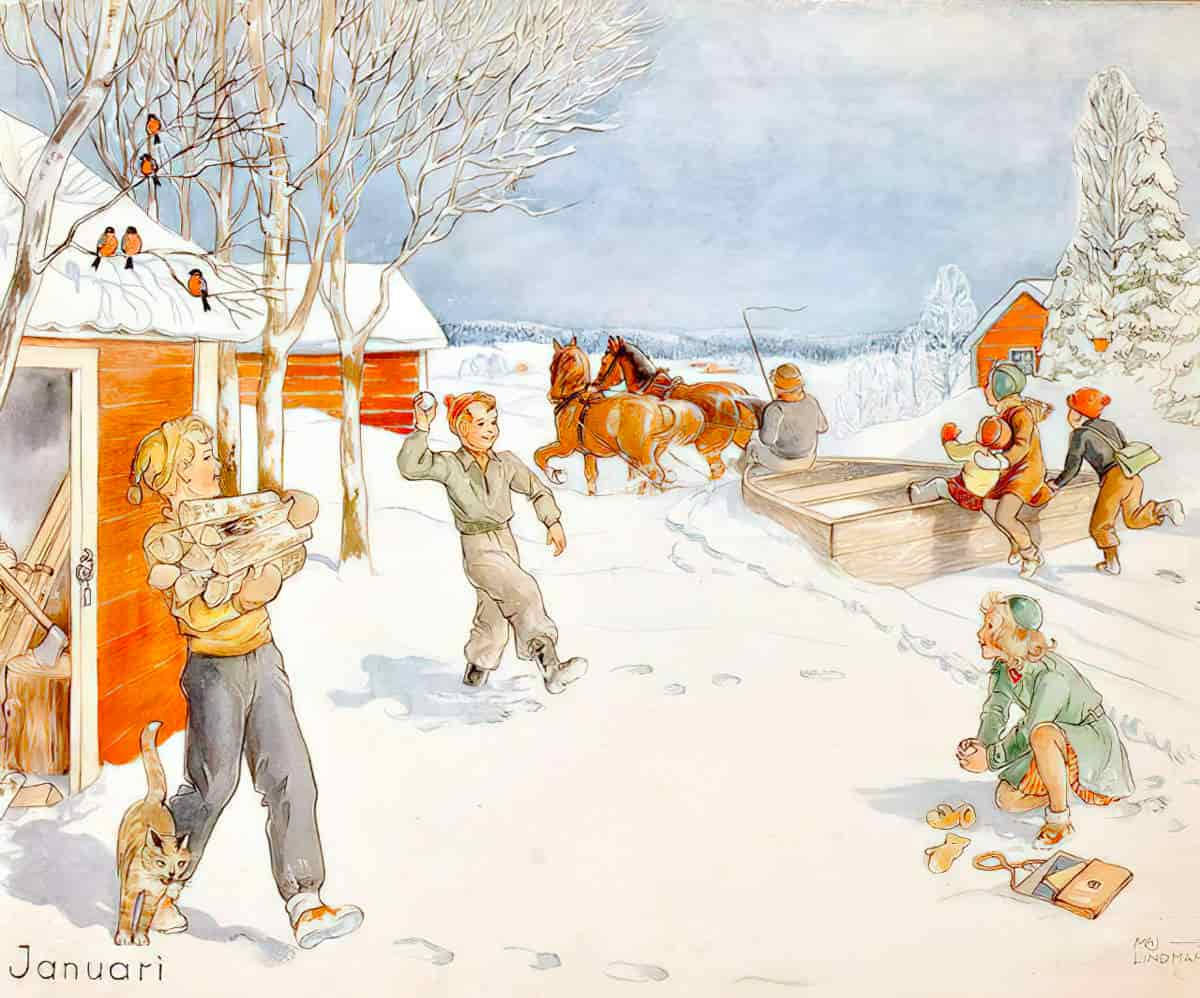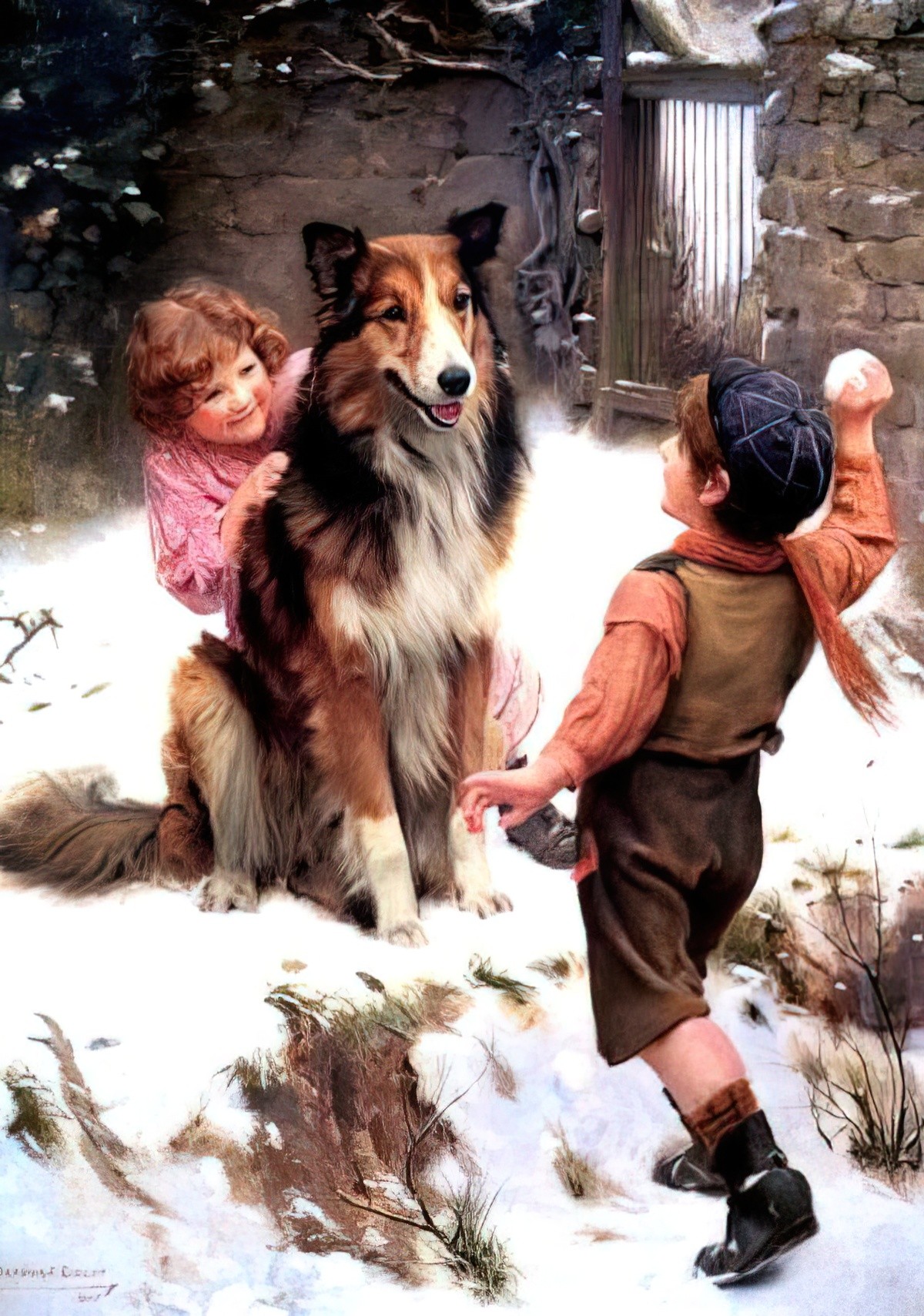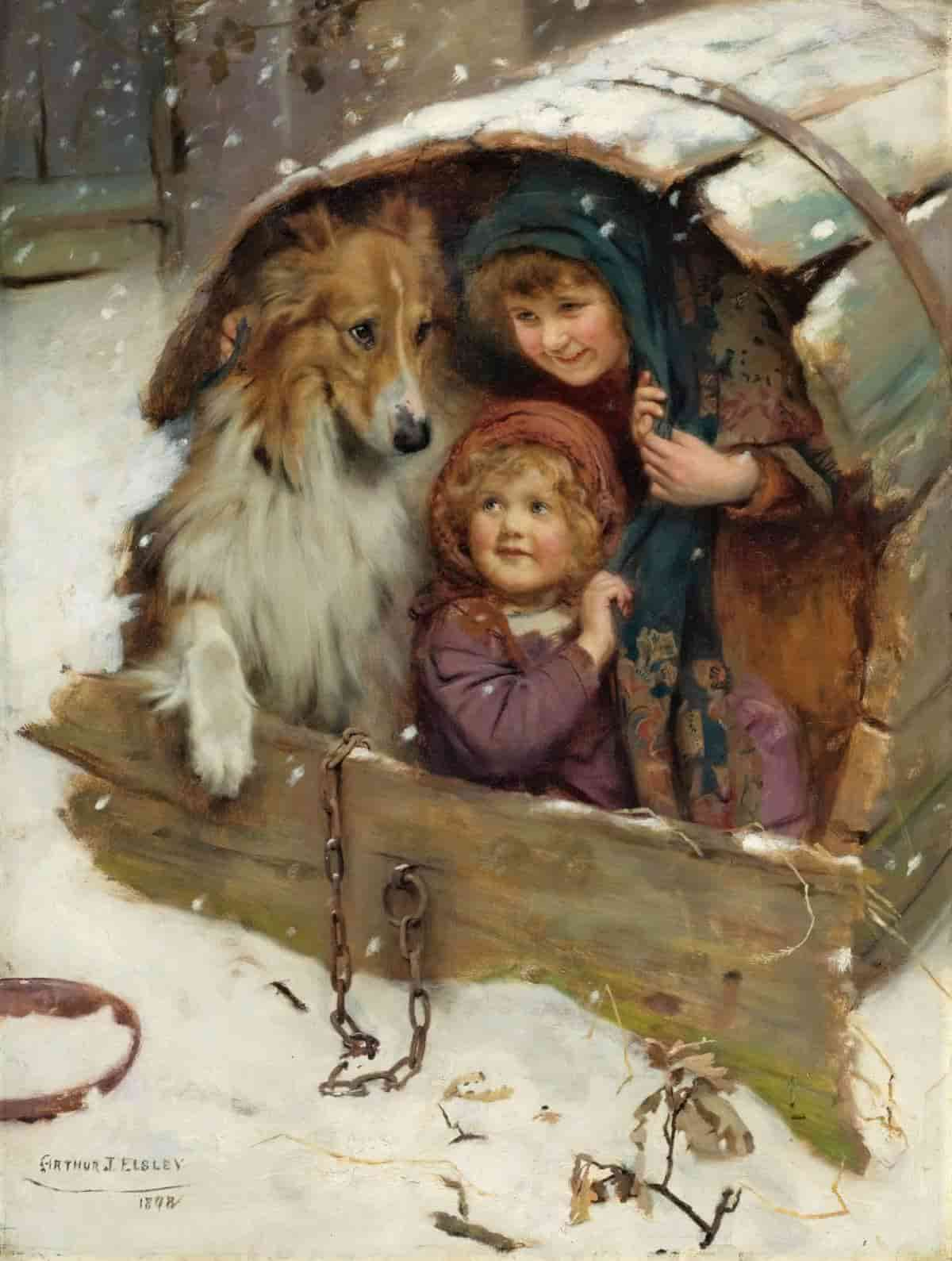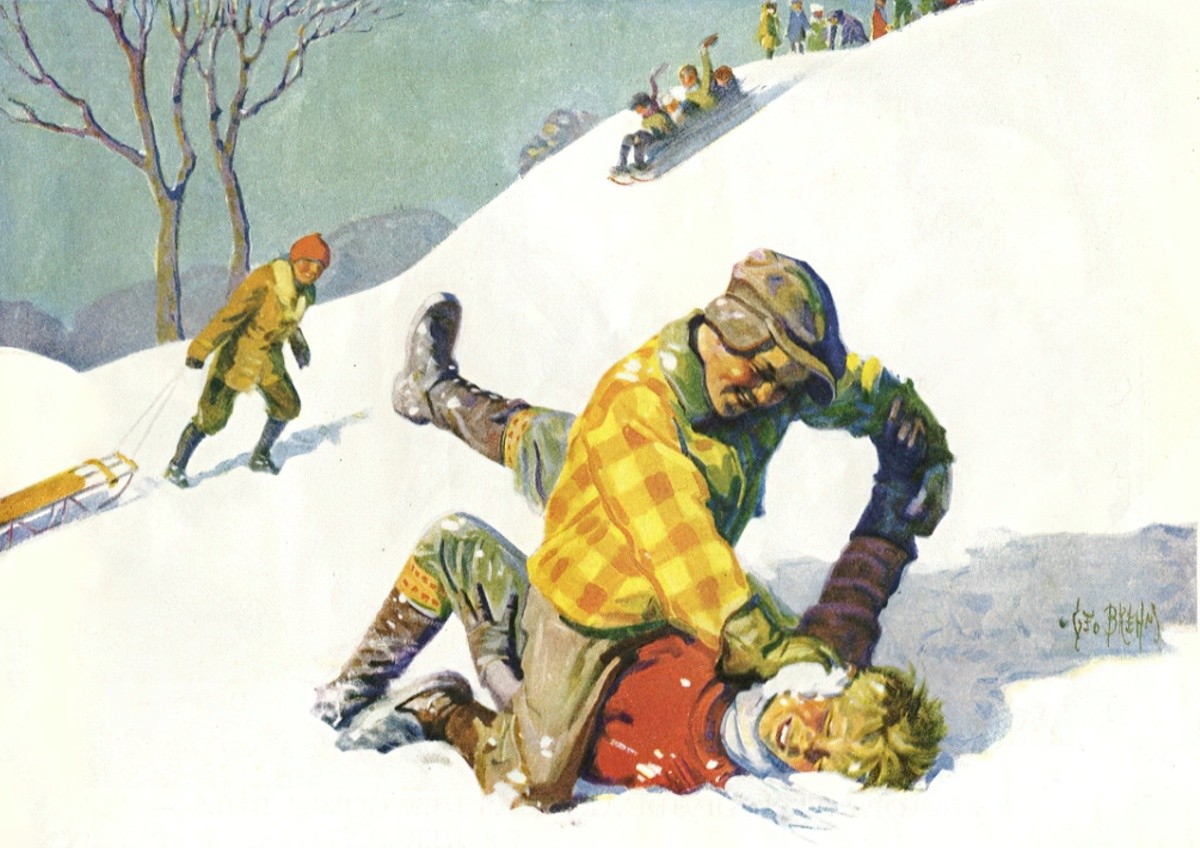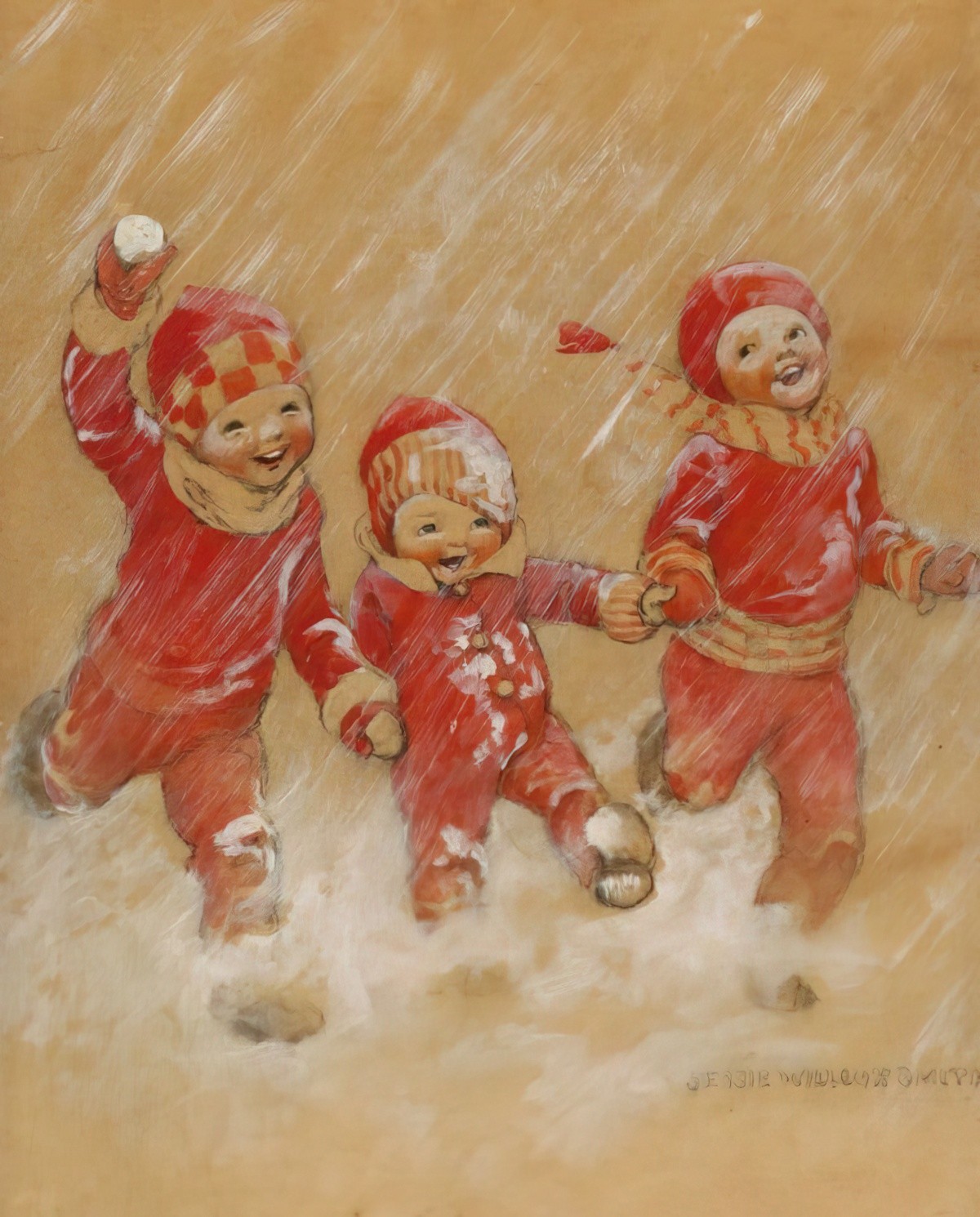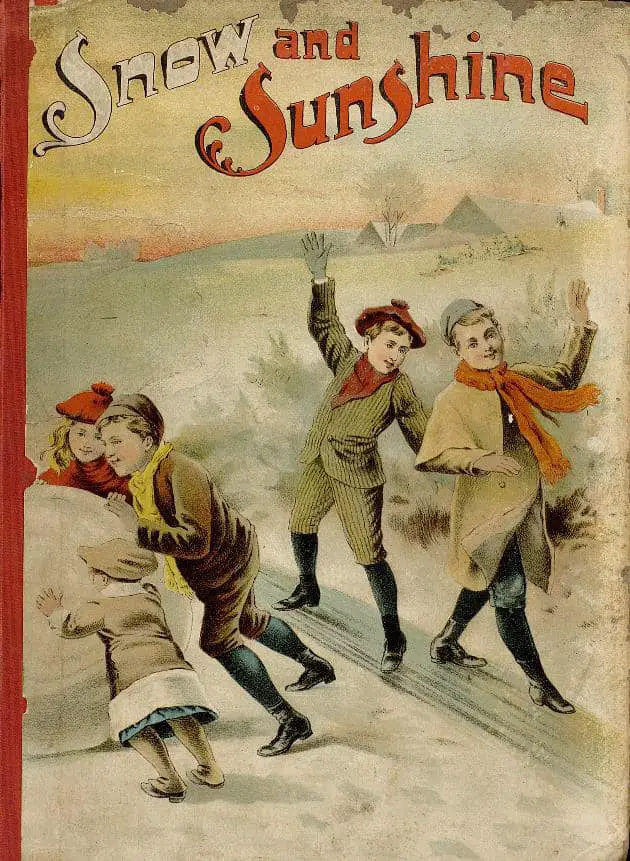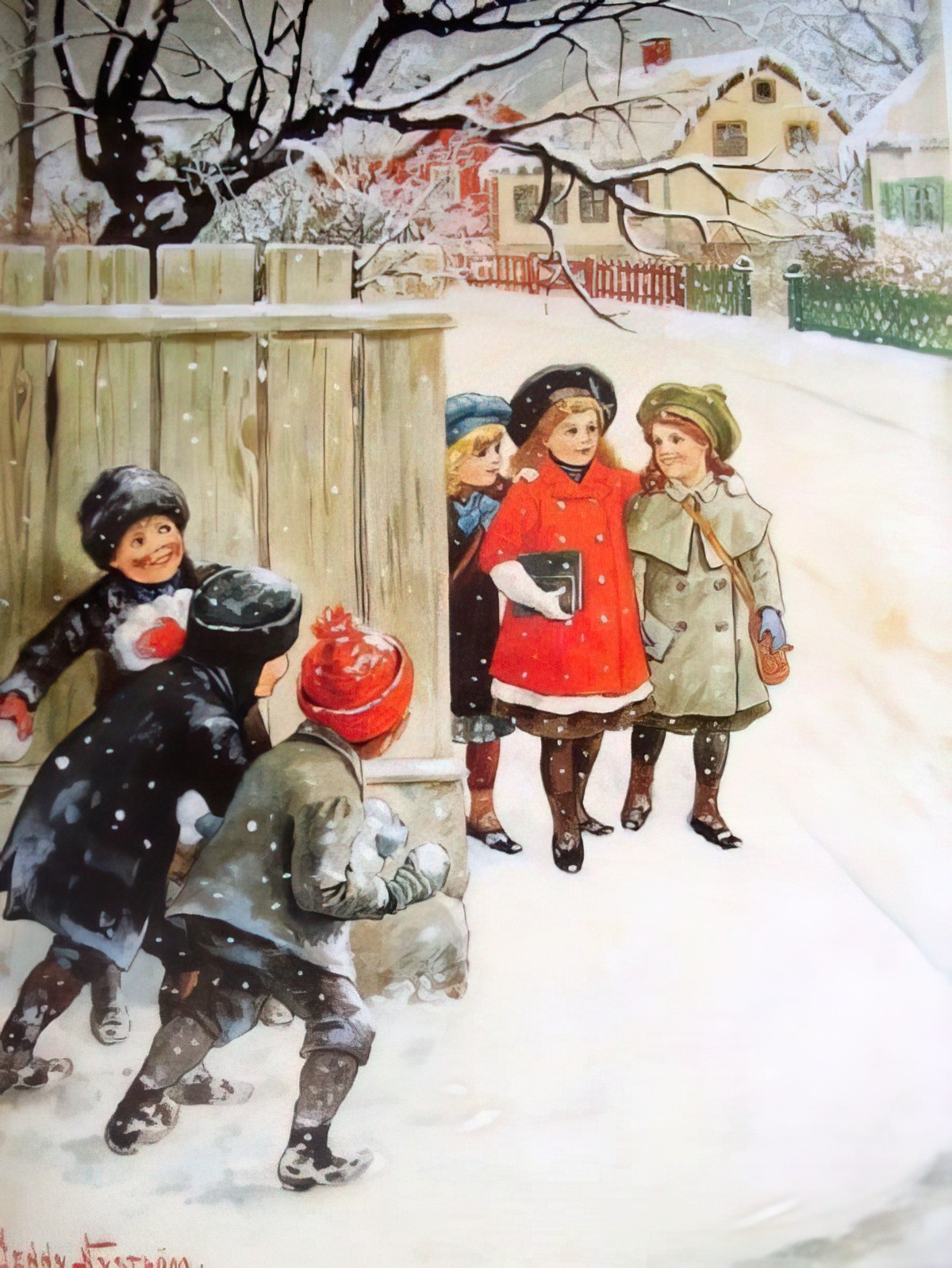 A whole town comes together in carnivalesque fashion for a snow fight in the wonderful scene below.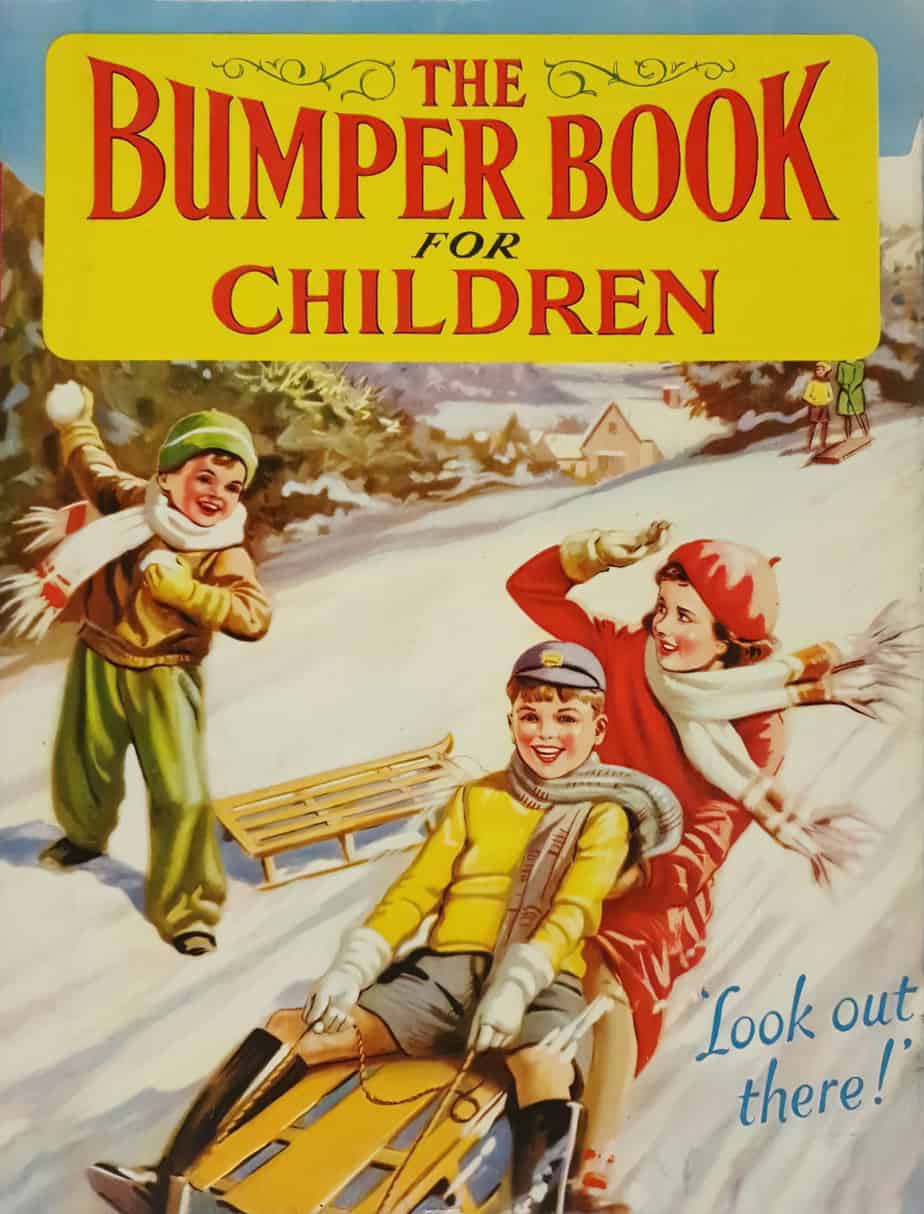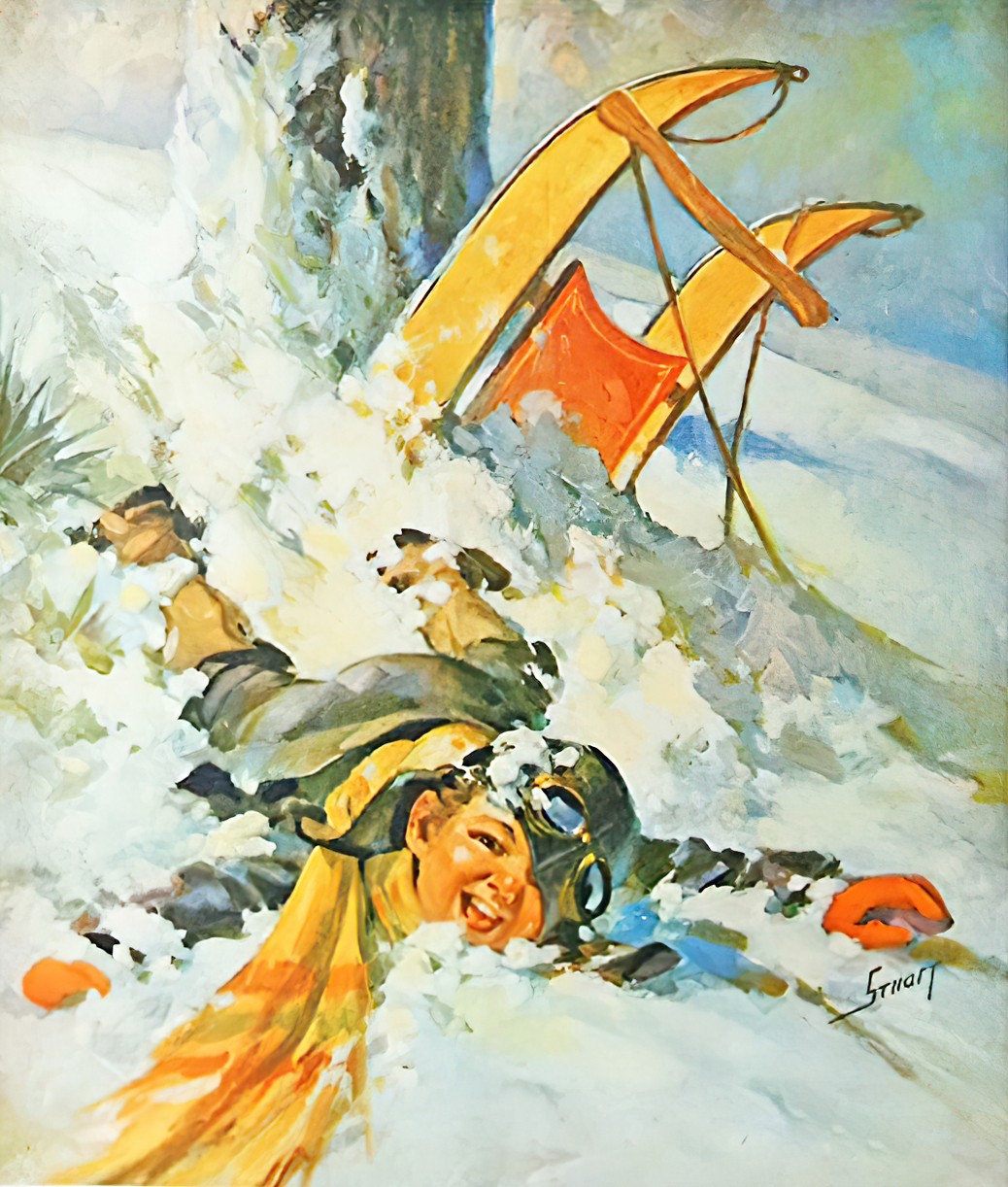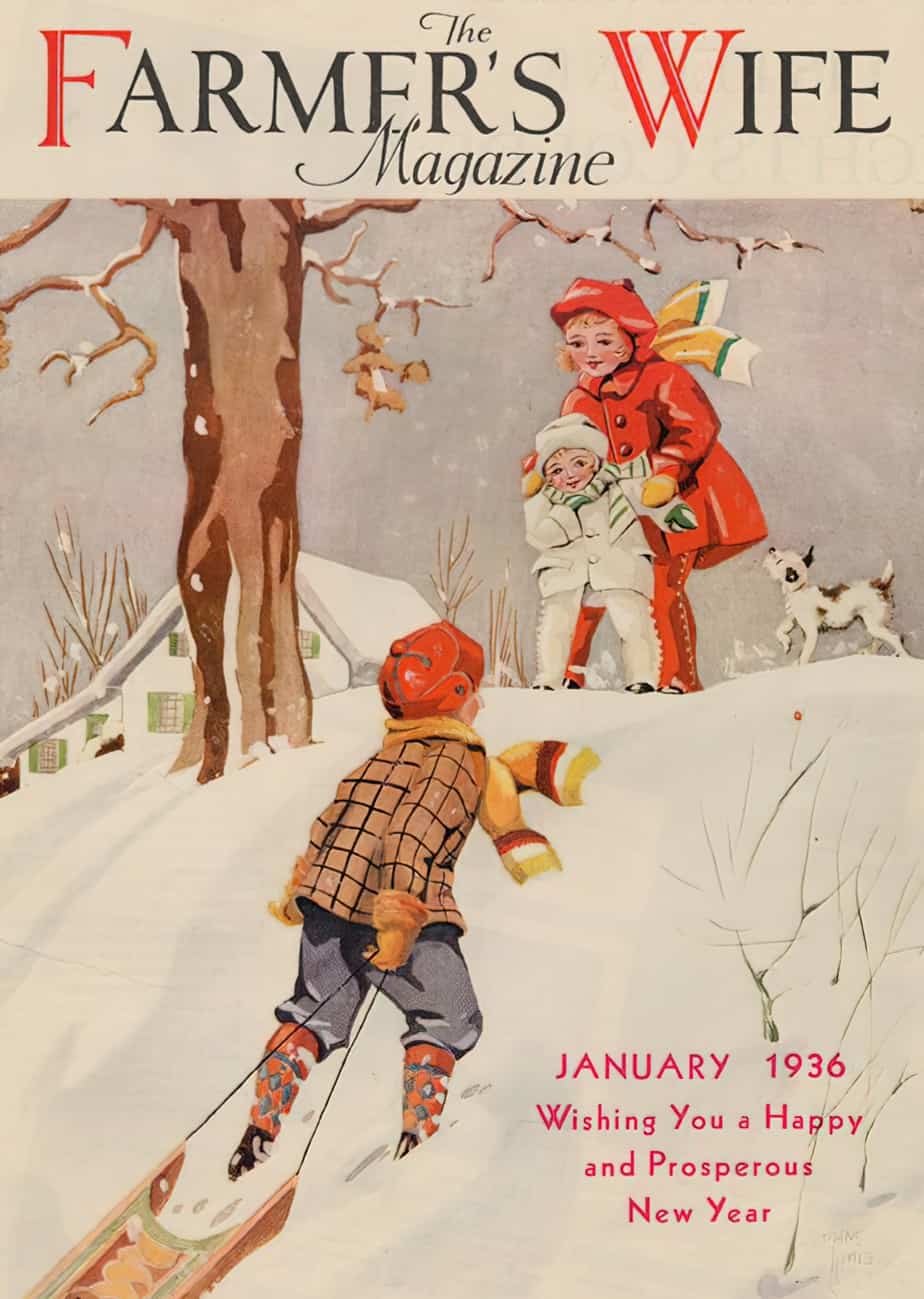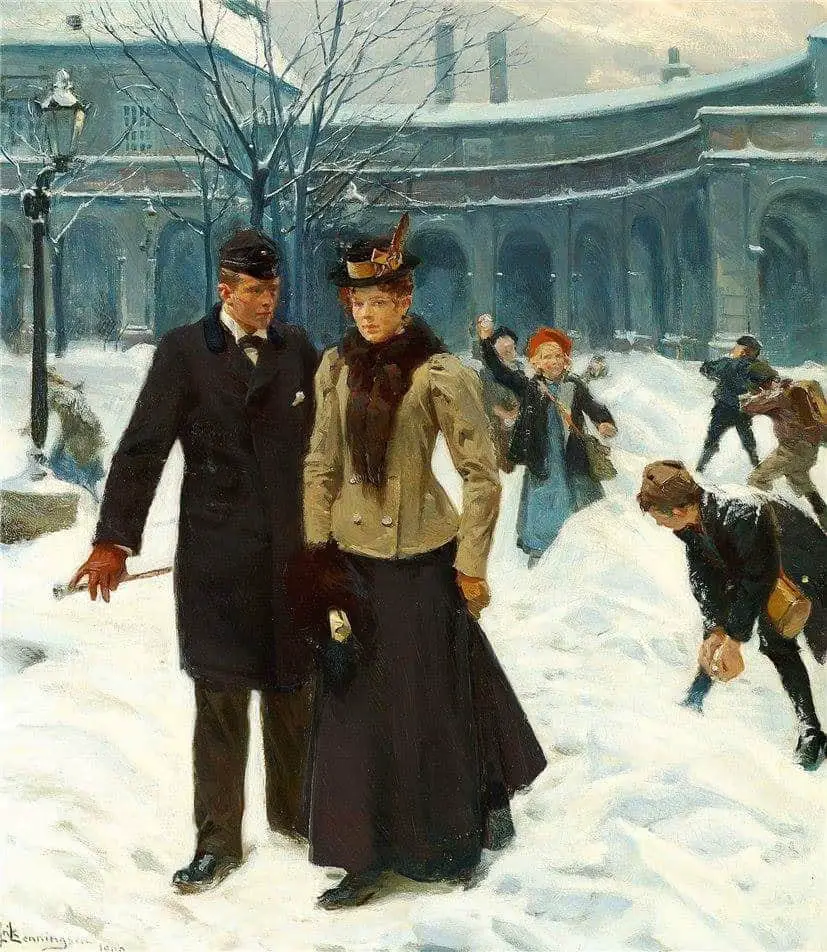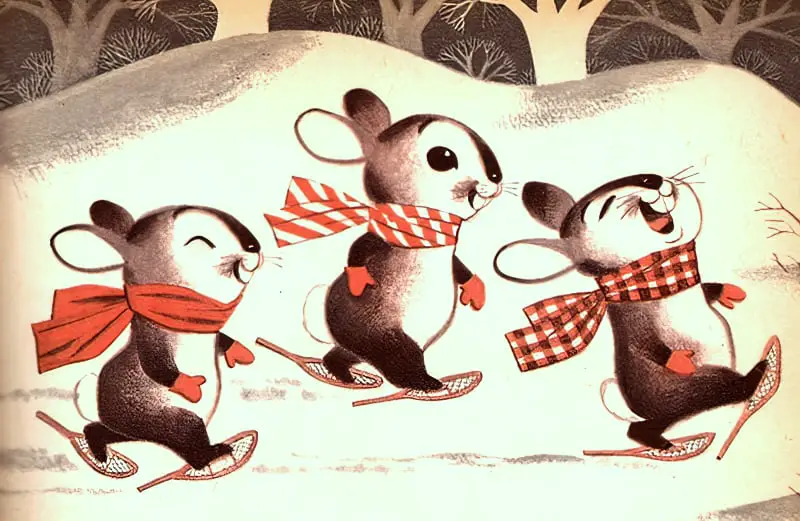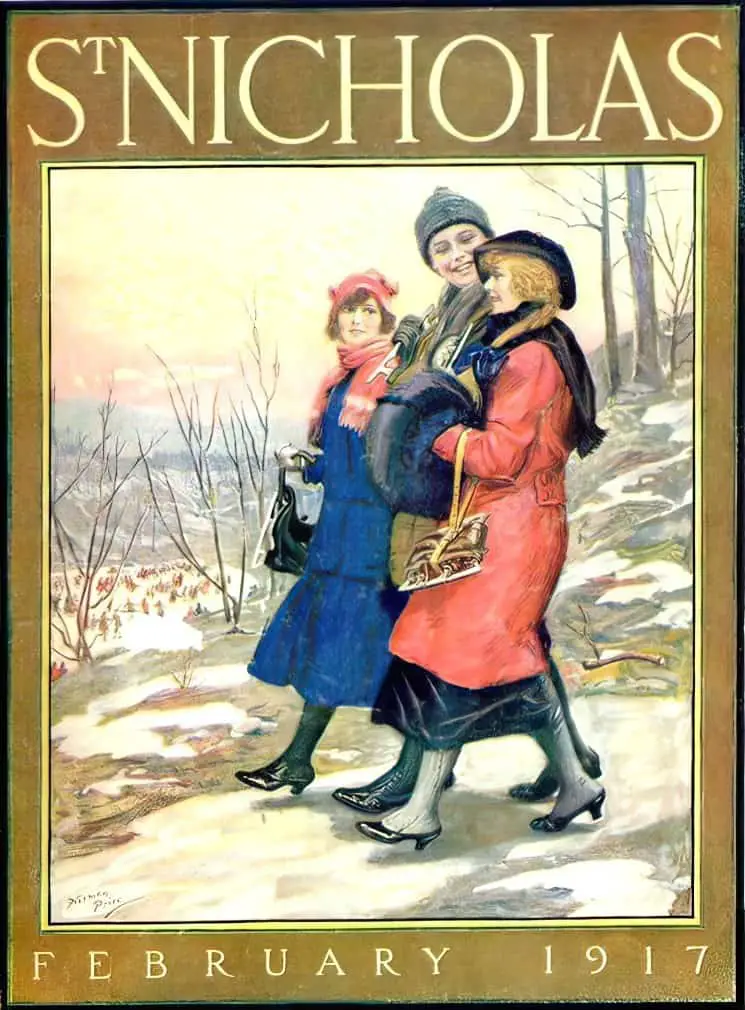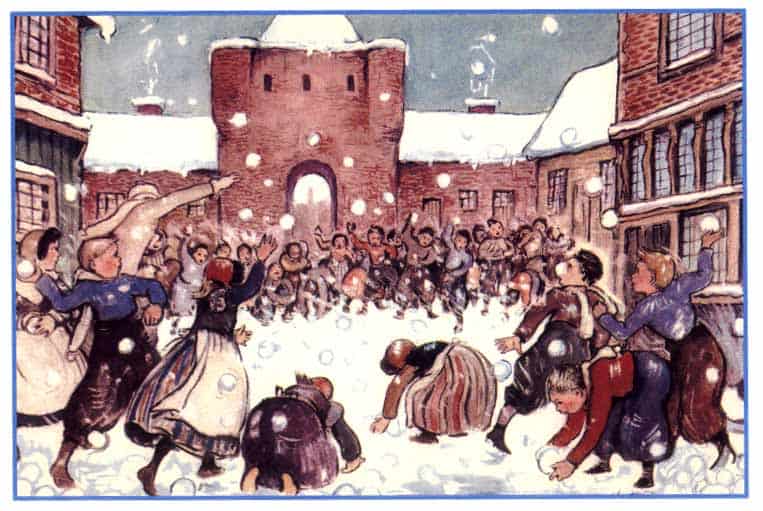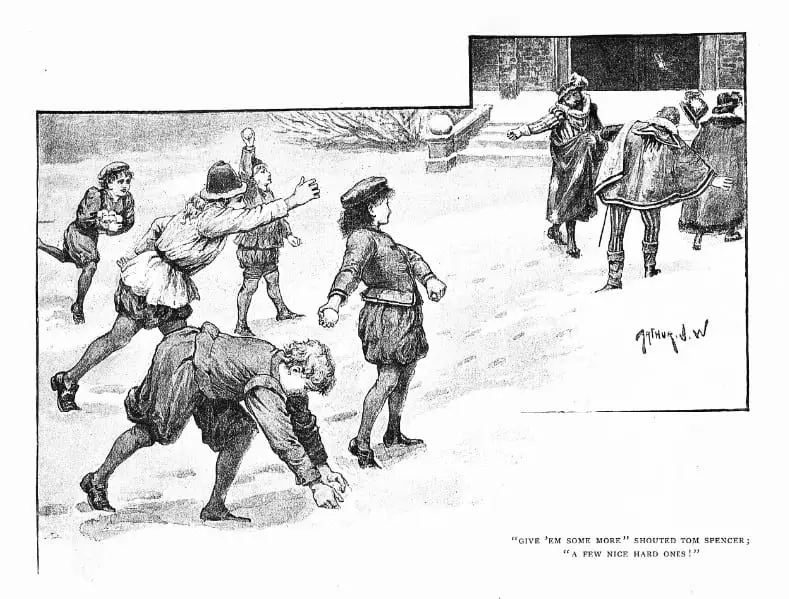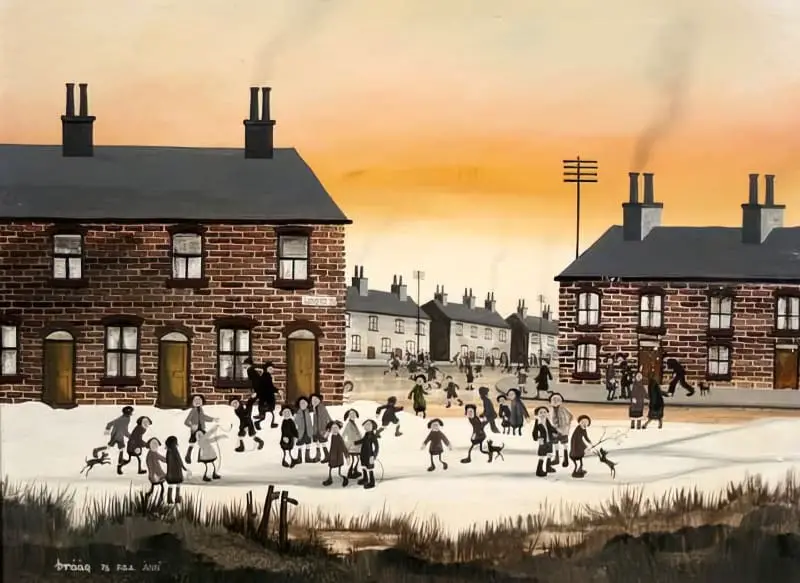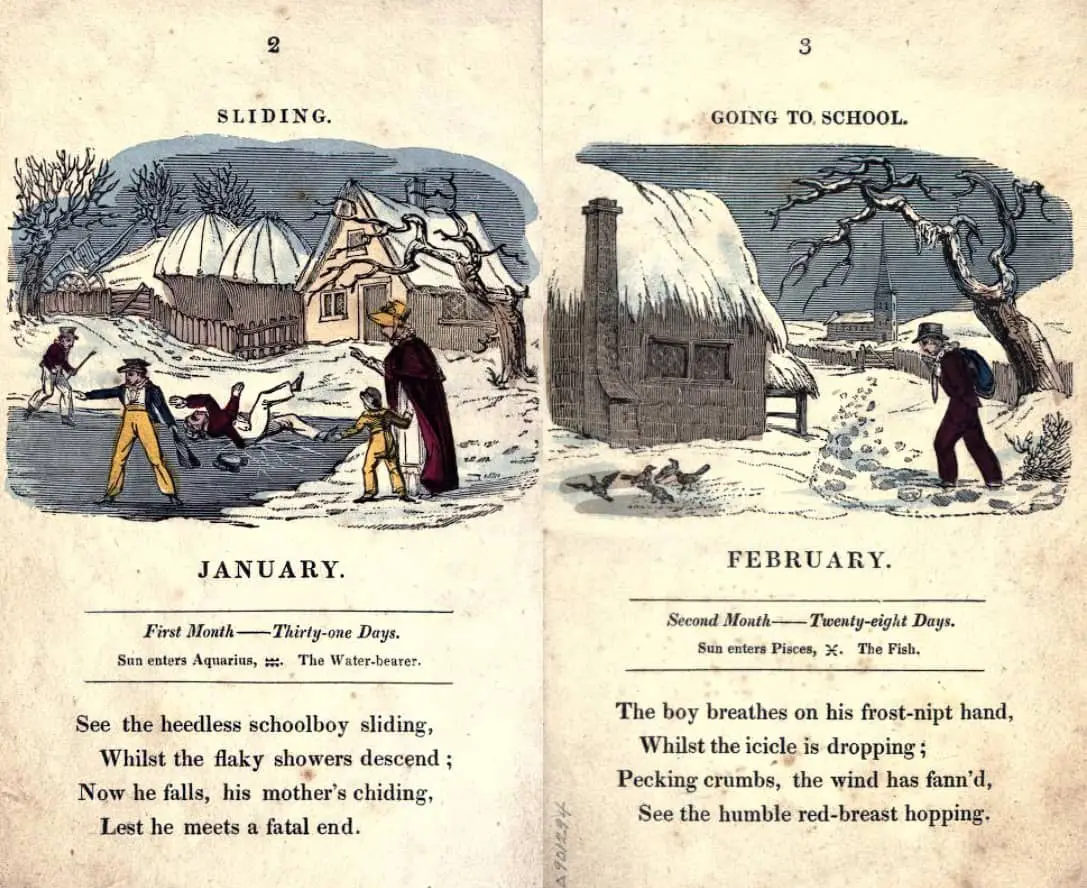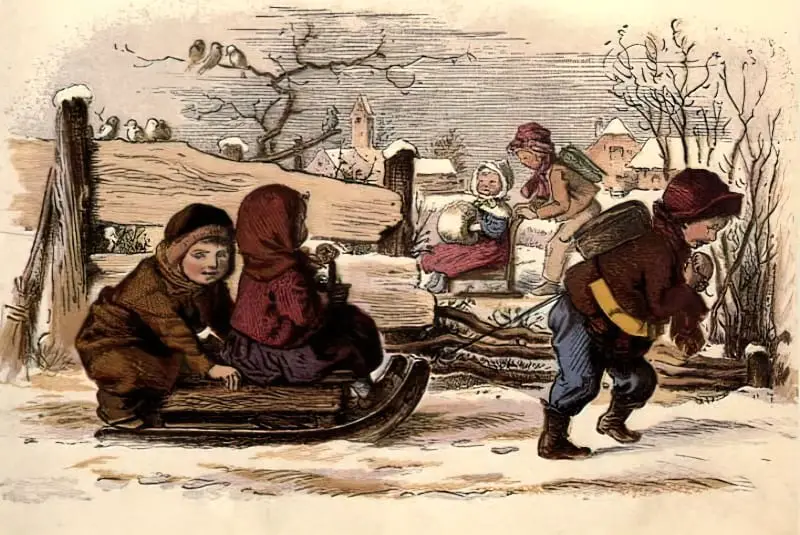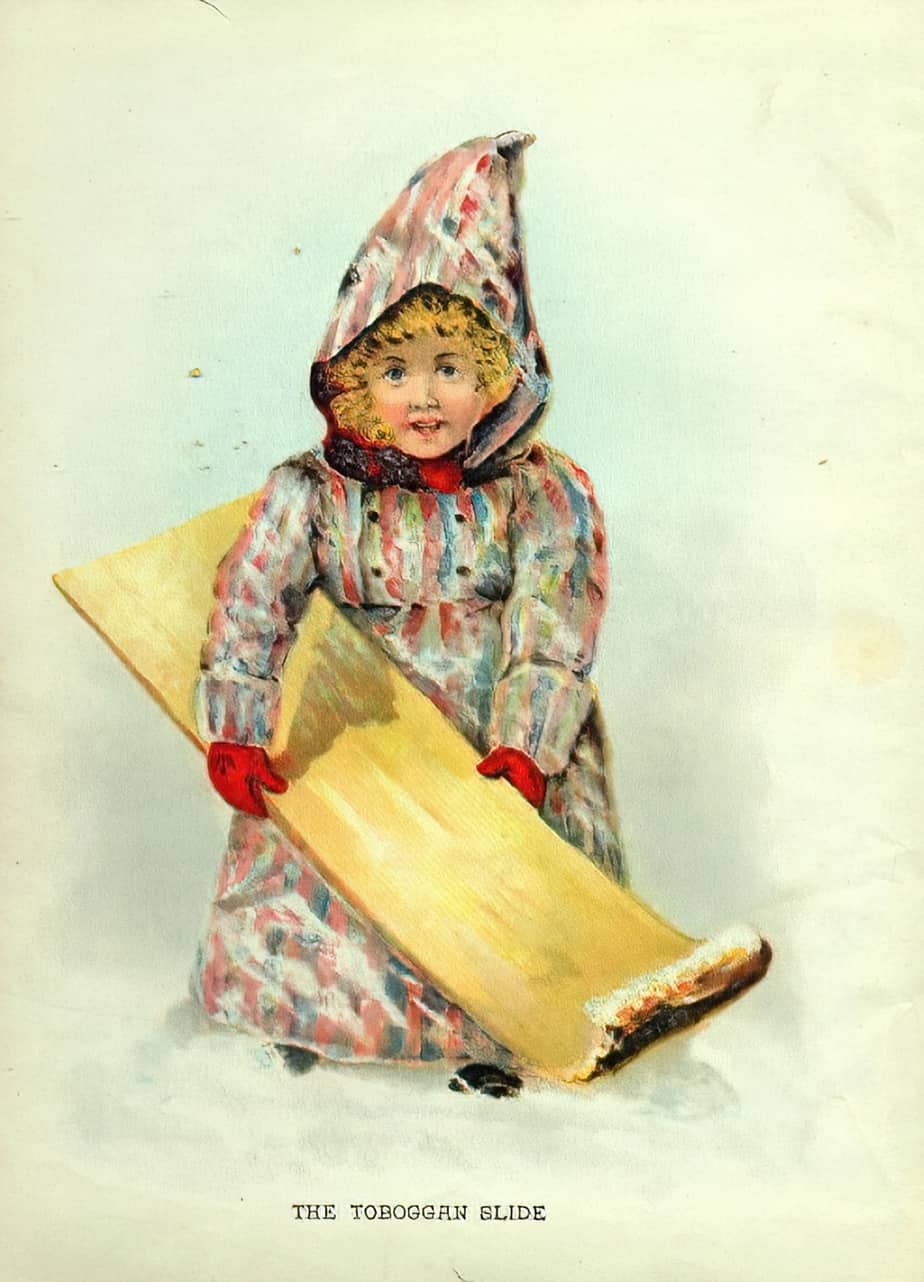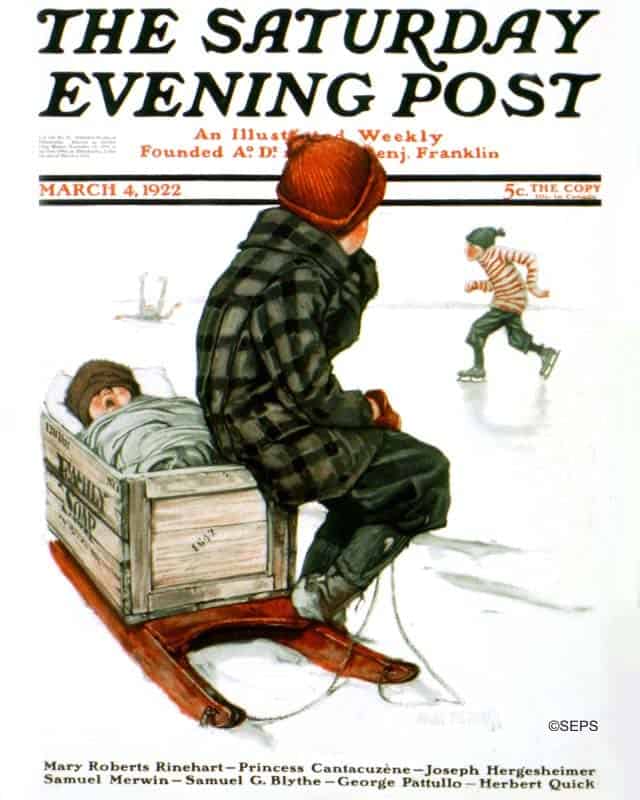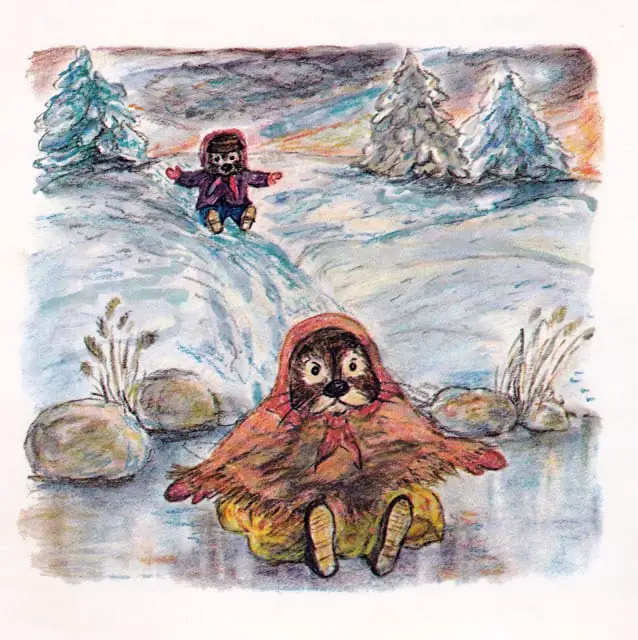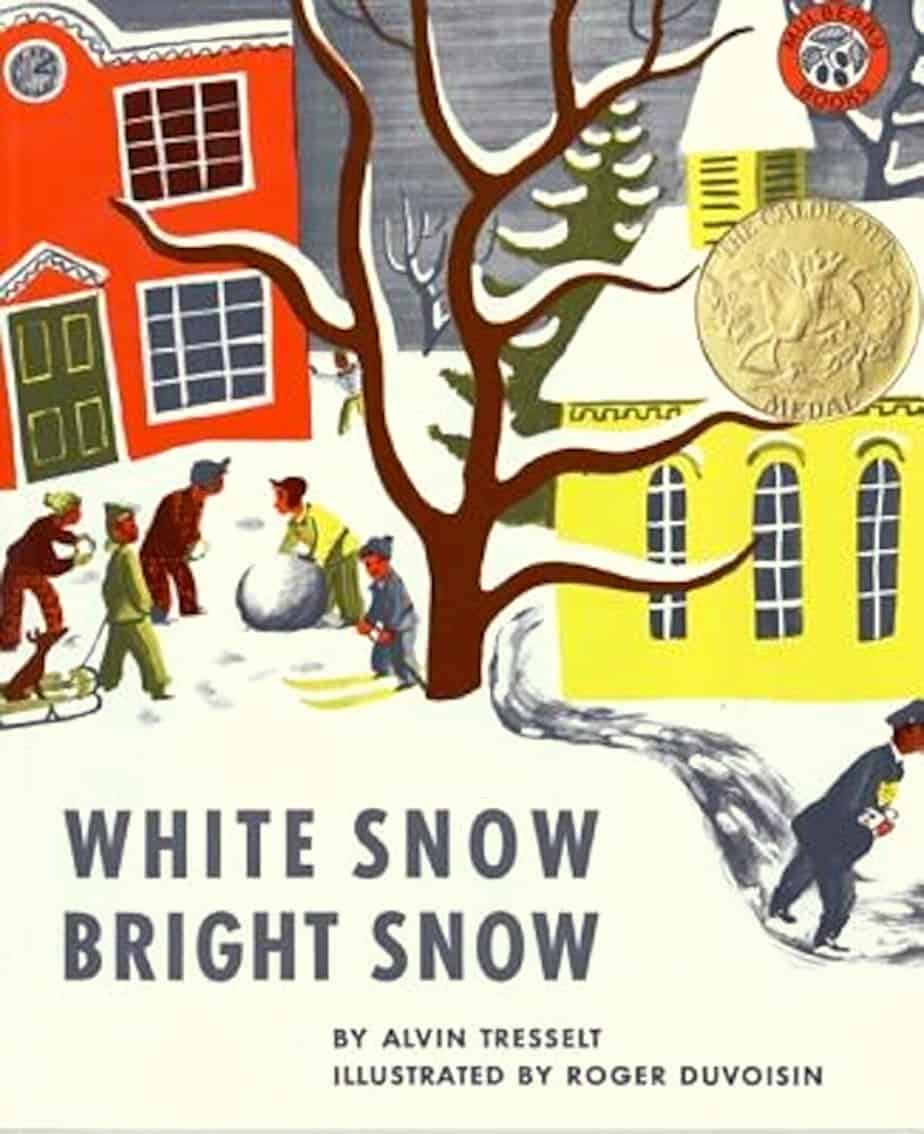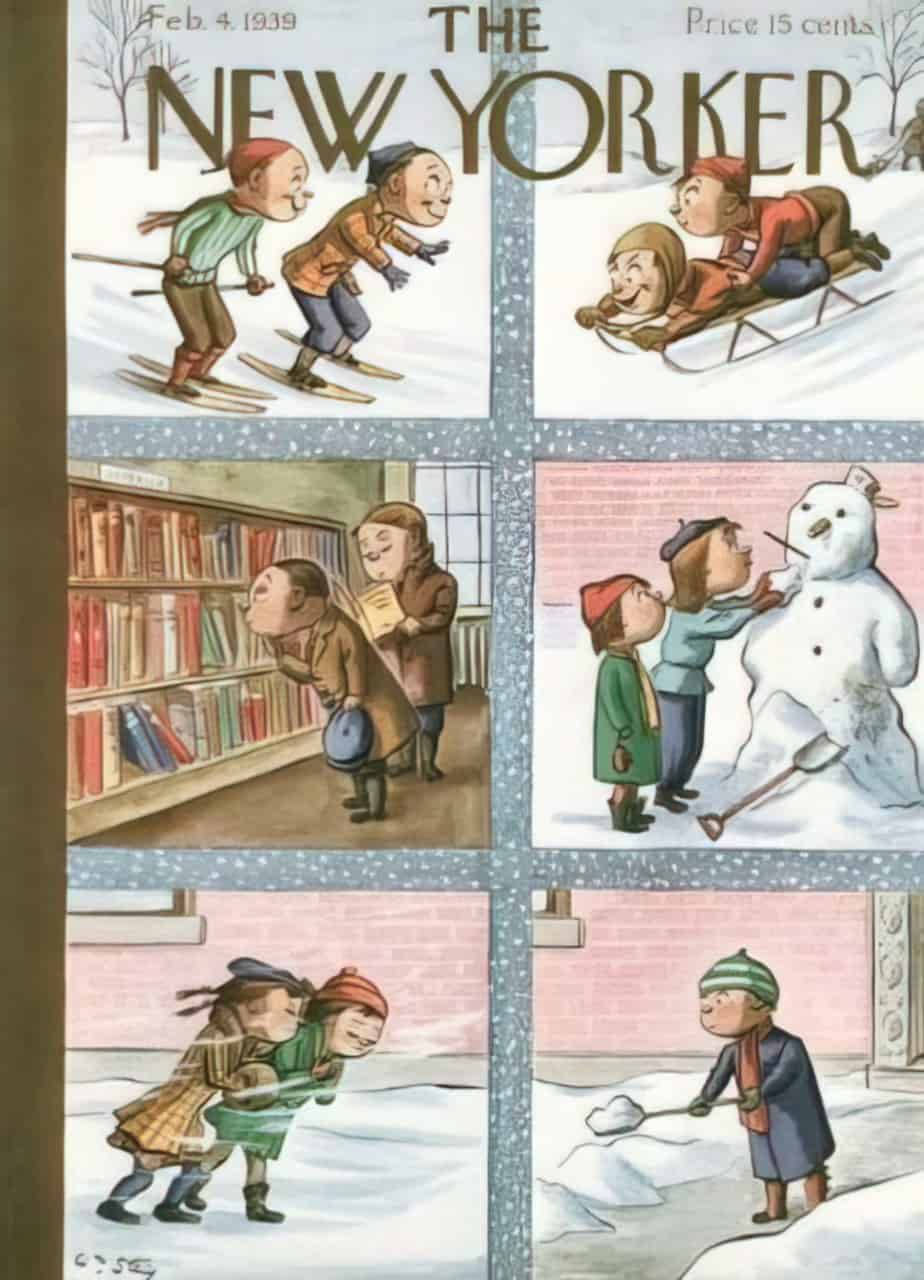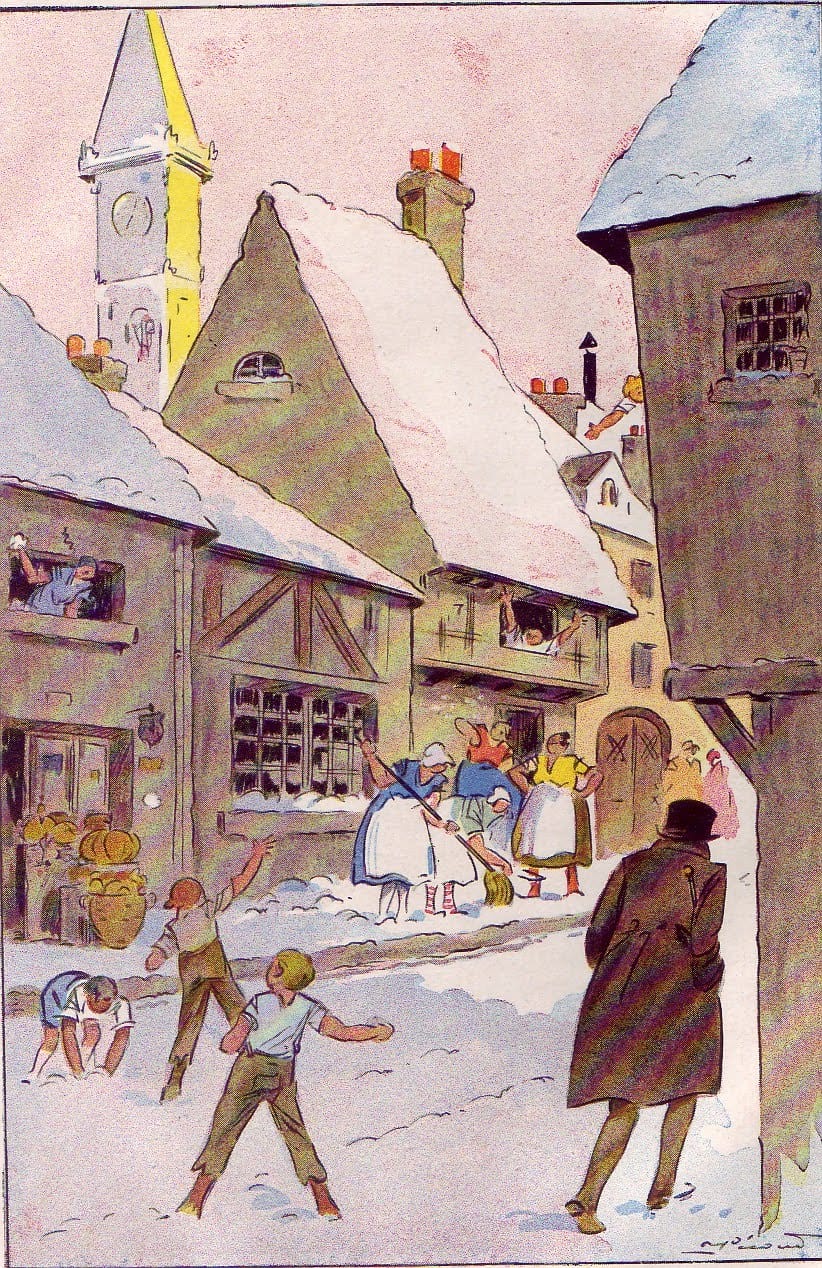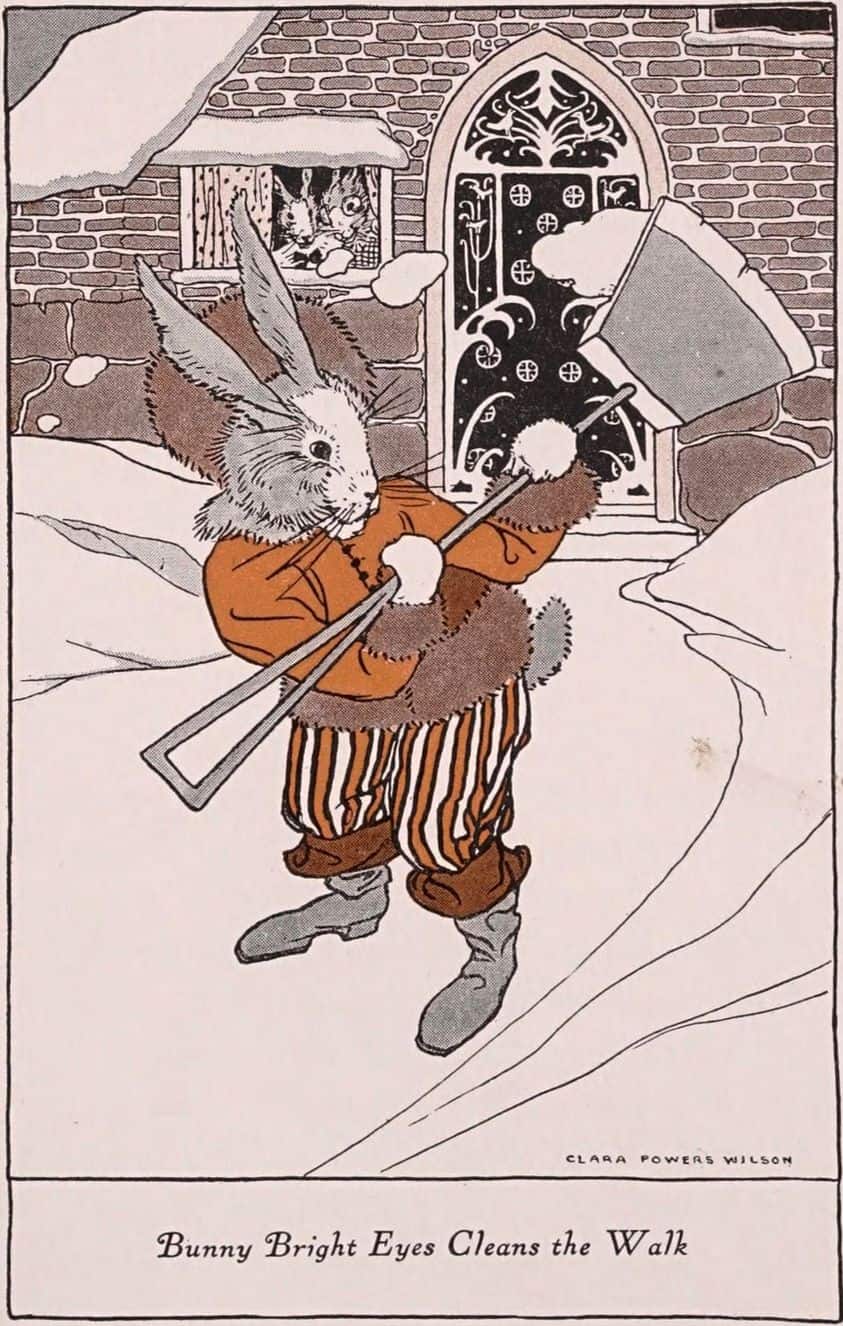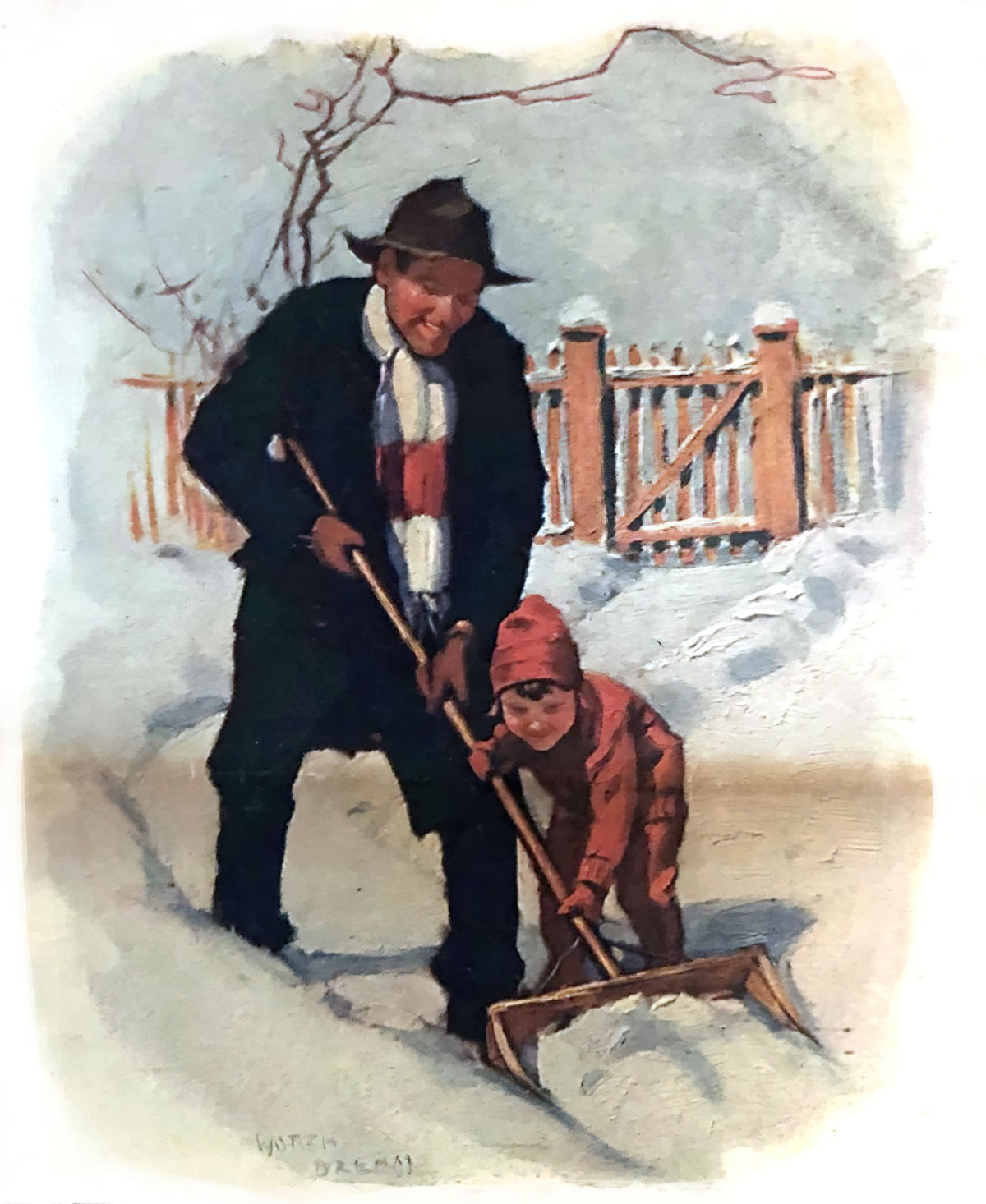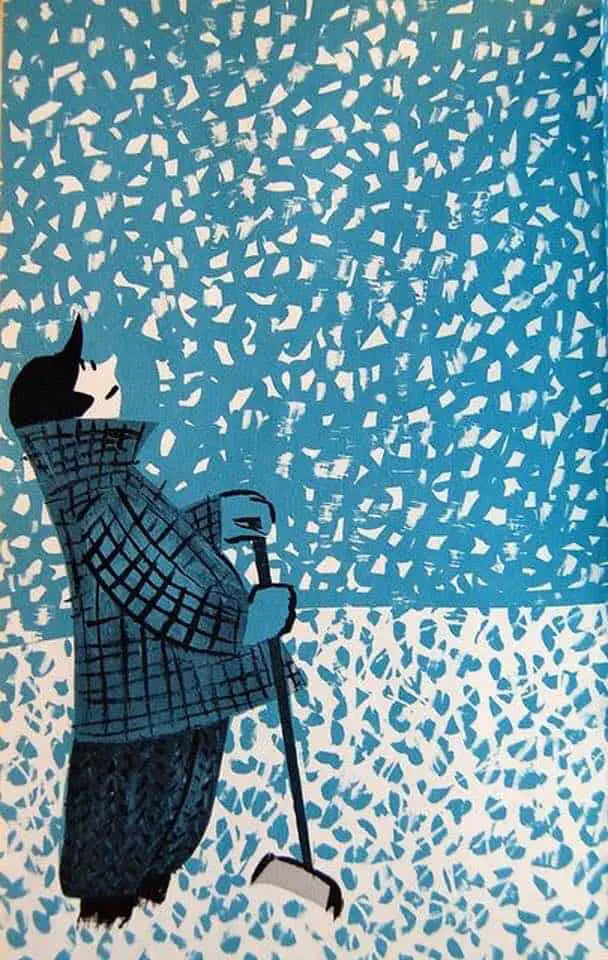 A father returns home from work with neighbourhood kids waiting for him behind snow forts.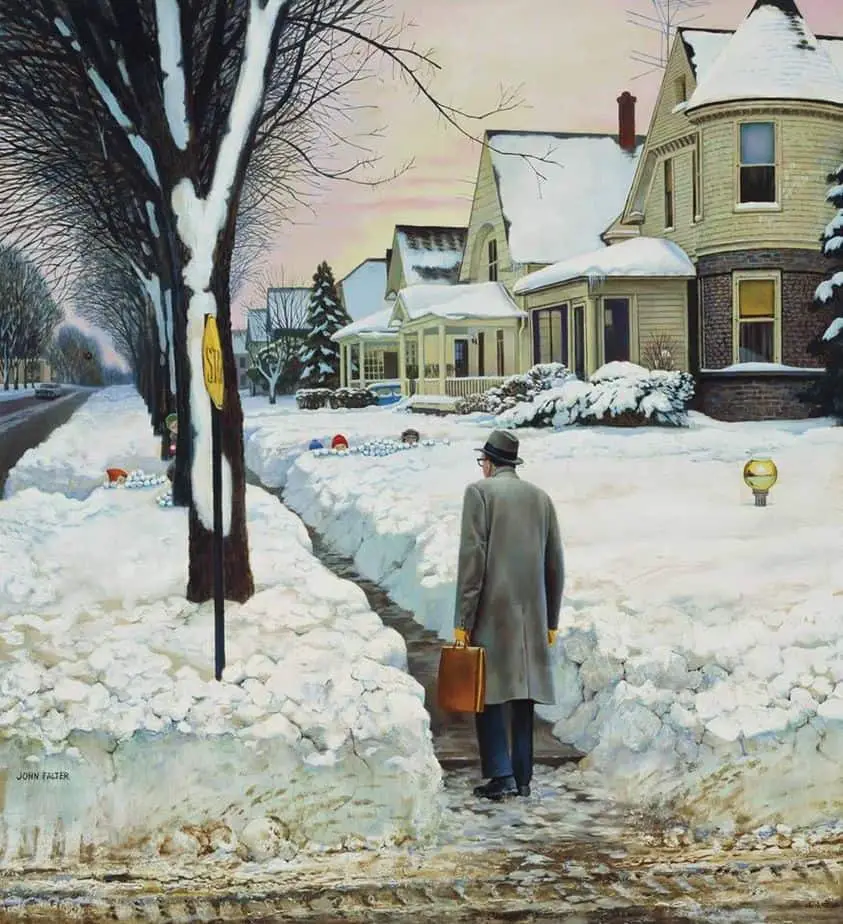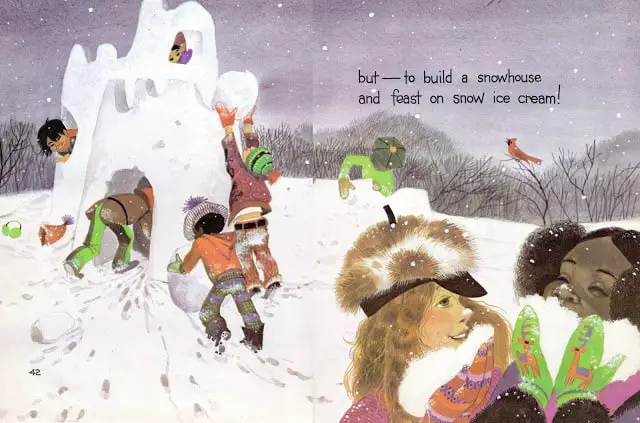 In the scene below, residents shovel snow from their driveways while children frolick nearby.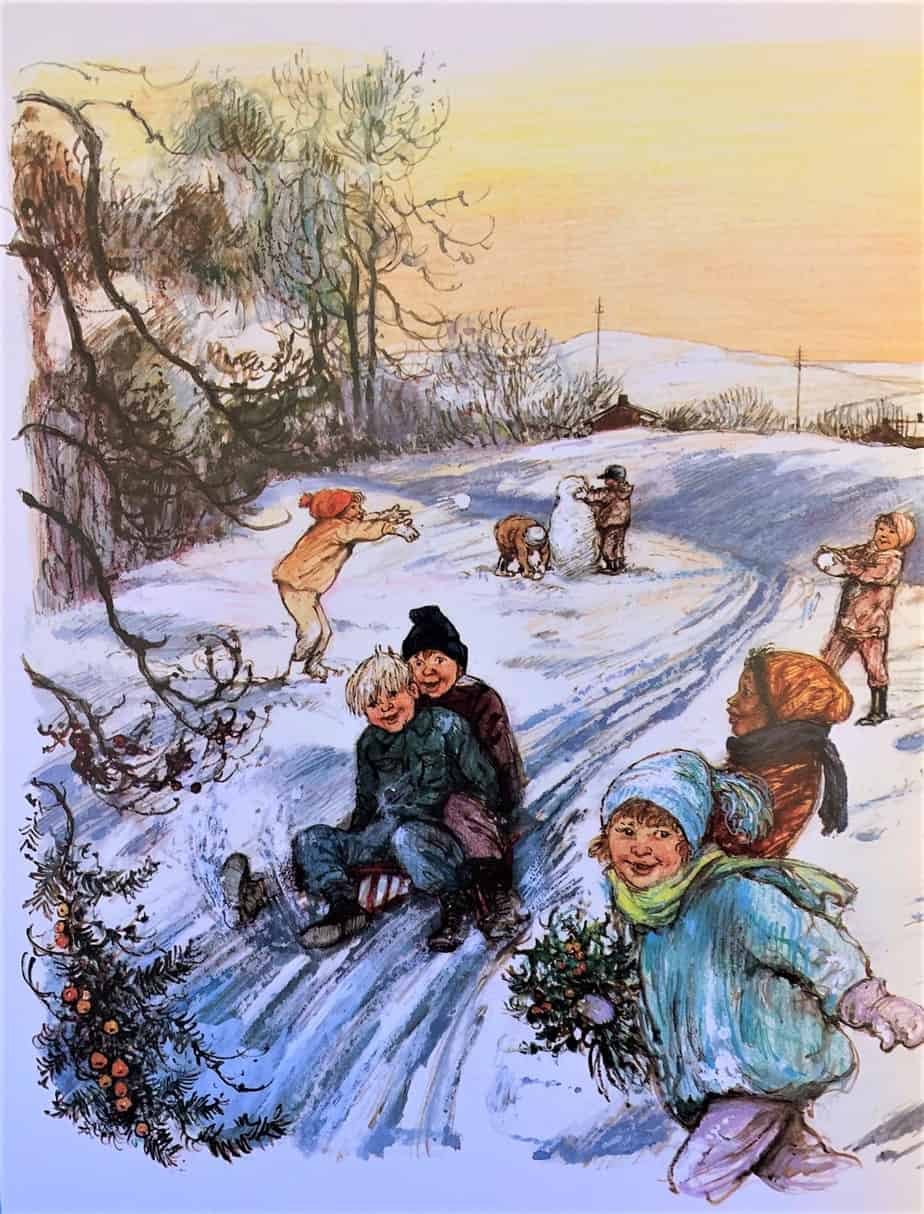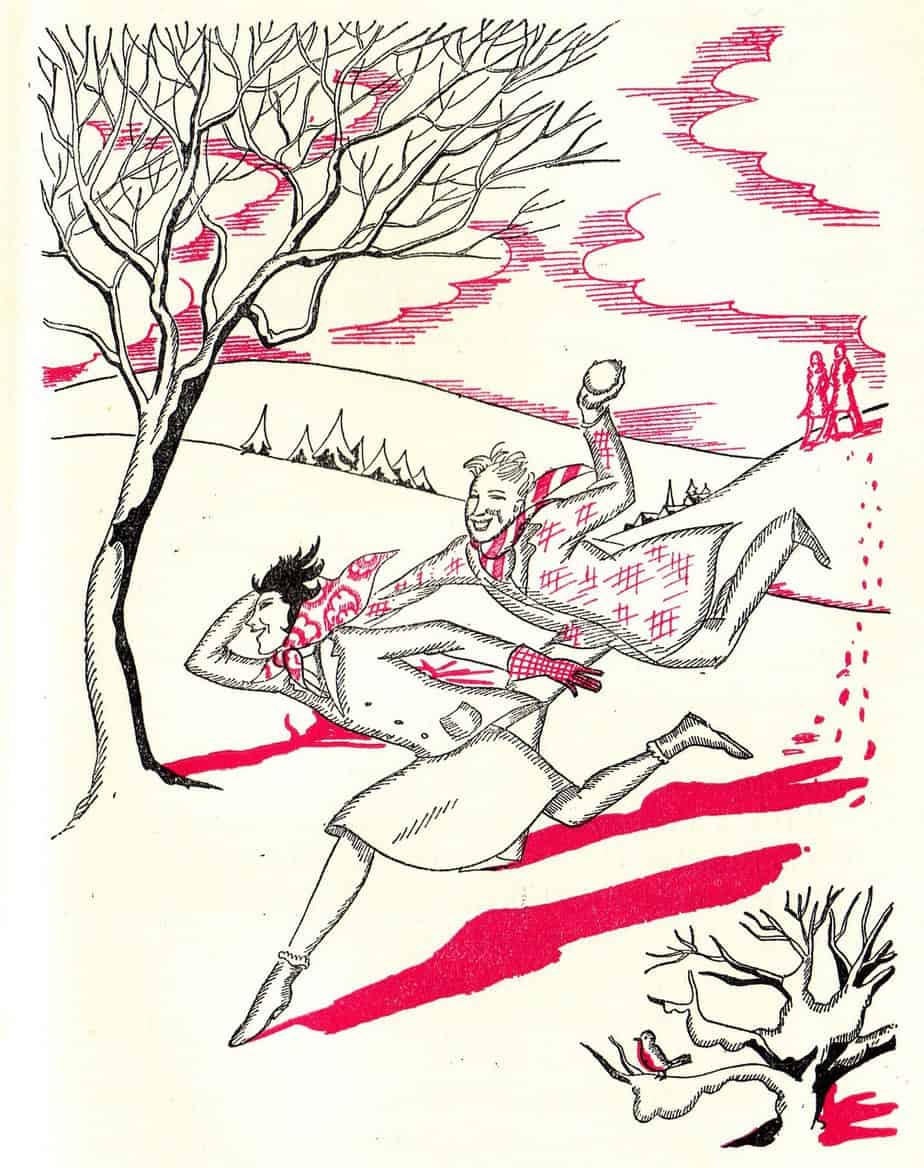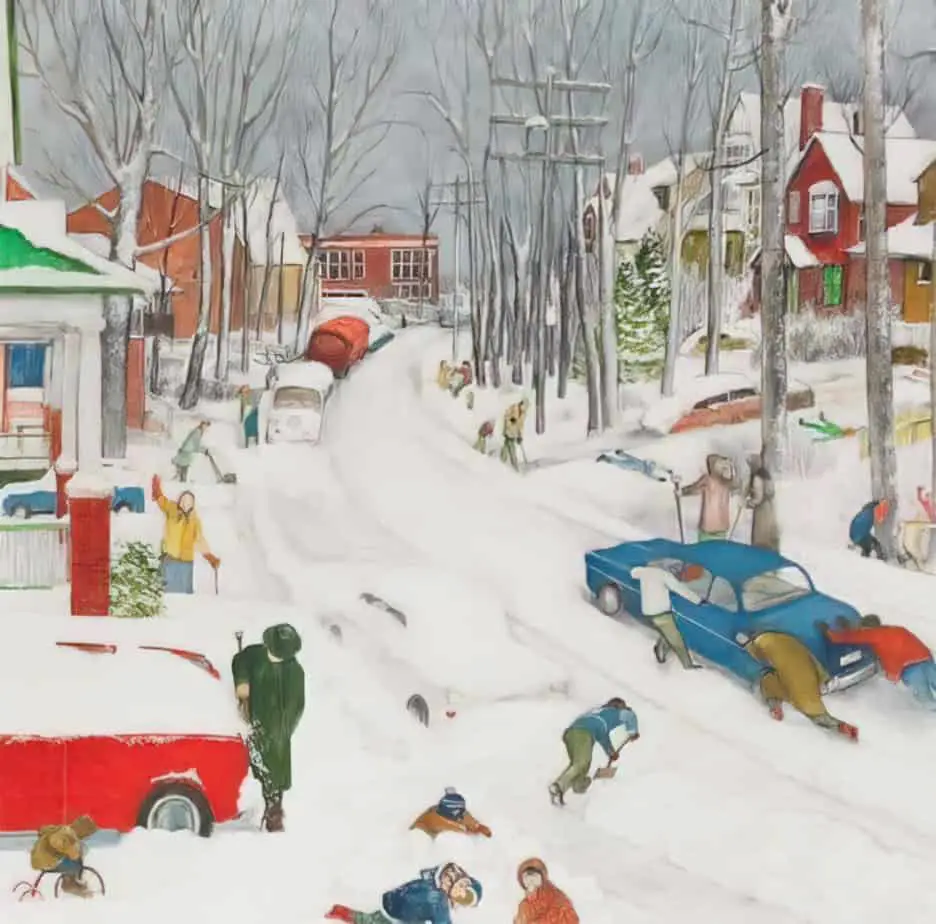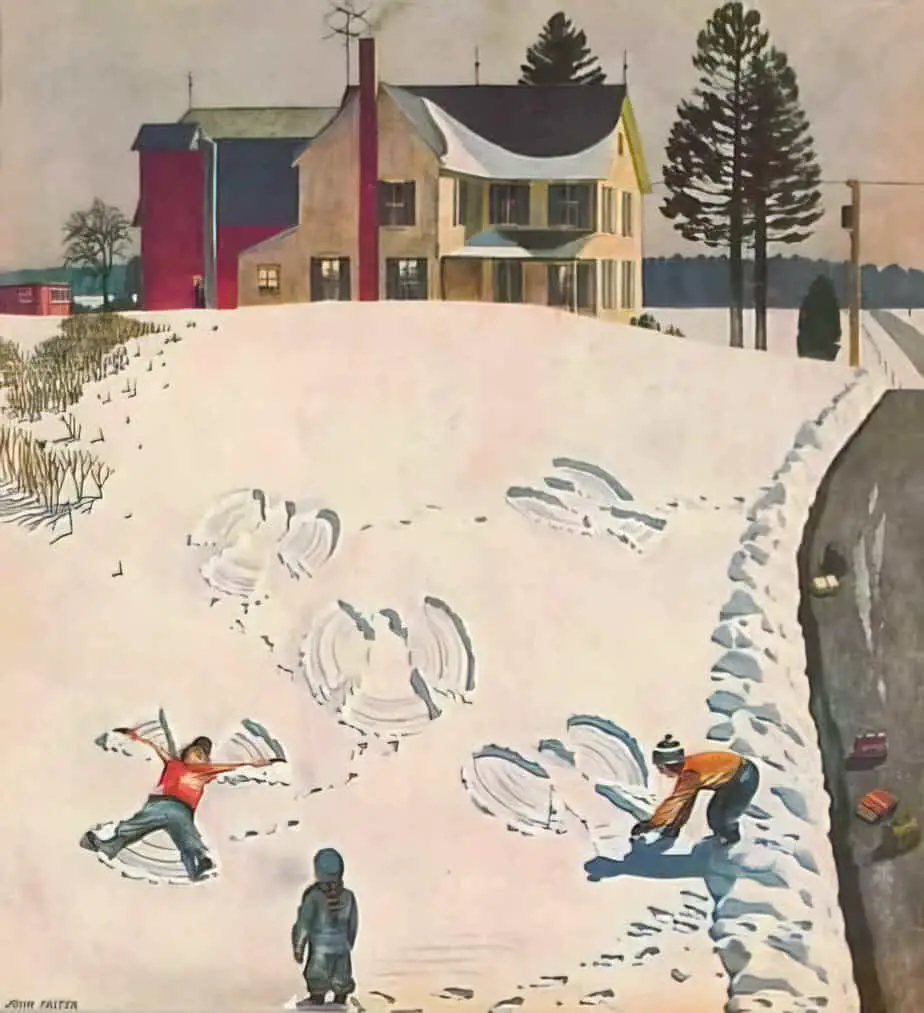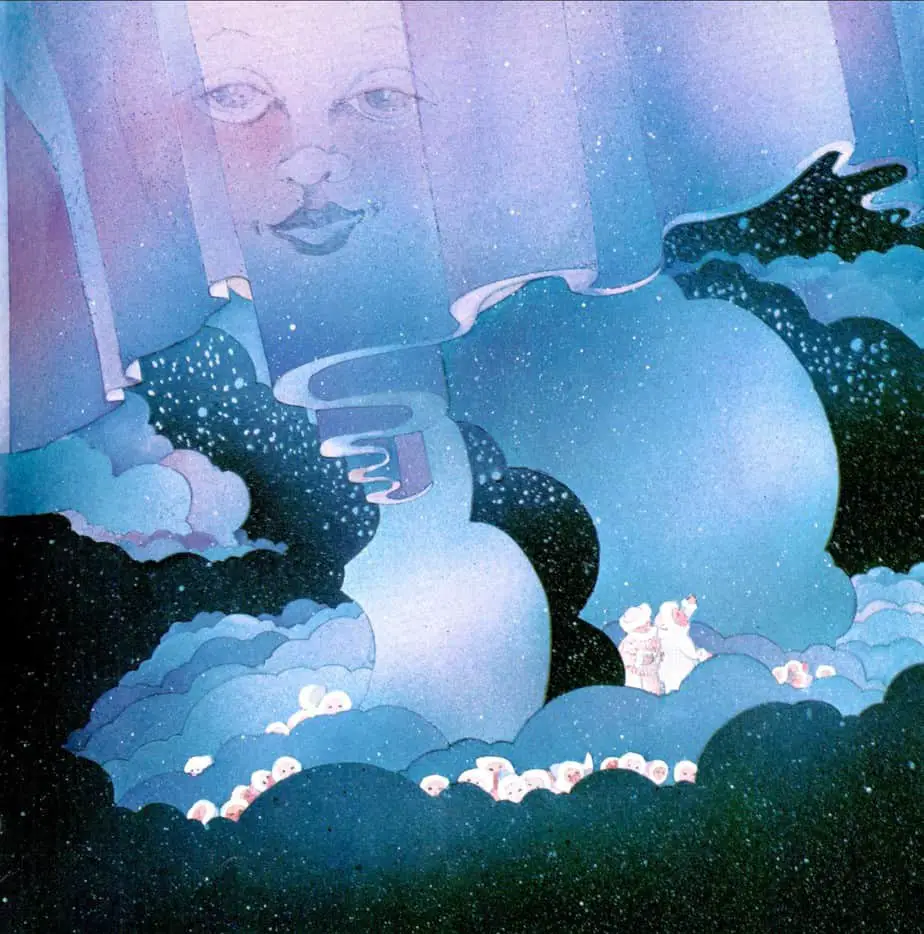 But perhaps the most comfortable way to enjoy the snow is through the glass of your conservatory.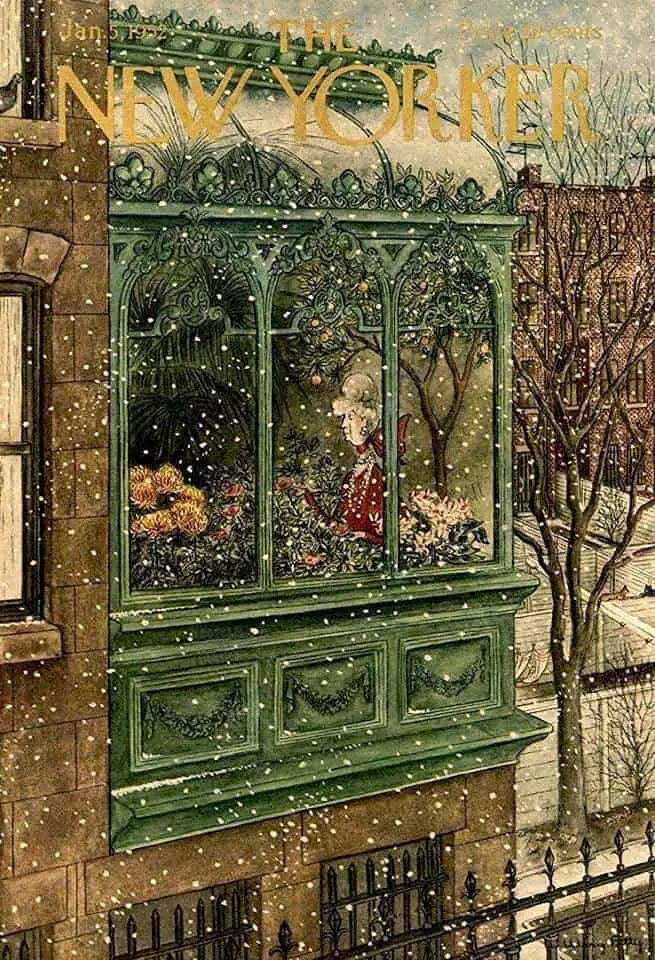 Header illustration: Italian magazine 'Seasons – Fall, Winter' Illustrator not found c1890 (The illustrator was probably either German or influenced by German art.)
Five Dolls in a House, Five Dolls and the Monkey, Five Dolls and the Duke, Five Dolls and Their Friends… The author was really onto something here. The possibilities are endless. Below are some artwork from Five Dolls in the Snow, written by Helen Clare and illustrated by Aliki.
Helen Clare is the pen name of Pauline Clarke, the well-known English author. She has written many books for children under both names and her book, THE TWELVE AND THE GENII (known as THE RETURN OF THE TWELVES) in its American edition) won the 1962 Carnegie Award in England.

Miss Clare was born in Nottinghamshire, England, and attended Somerville College, Oxford. She makes her home in Blakeney, Norfolk, England.

author bio on the back flap
About the artist:
Aliki Brandenberg has written as well as illustrated many books for children, among them THE STORY OF JOHNNY APPLESEED and THE STORY OF WILLIAM PENN. She is a graduate of the Museum College of Art in Philadelphia and now lives in New York City. She and her husband Franz have a young son, Jason, and a baby daughter, Alexa.

illustrator bio on the back flap