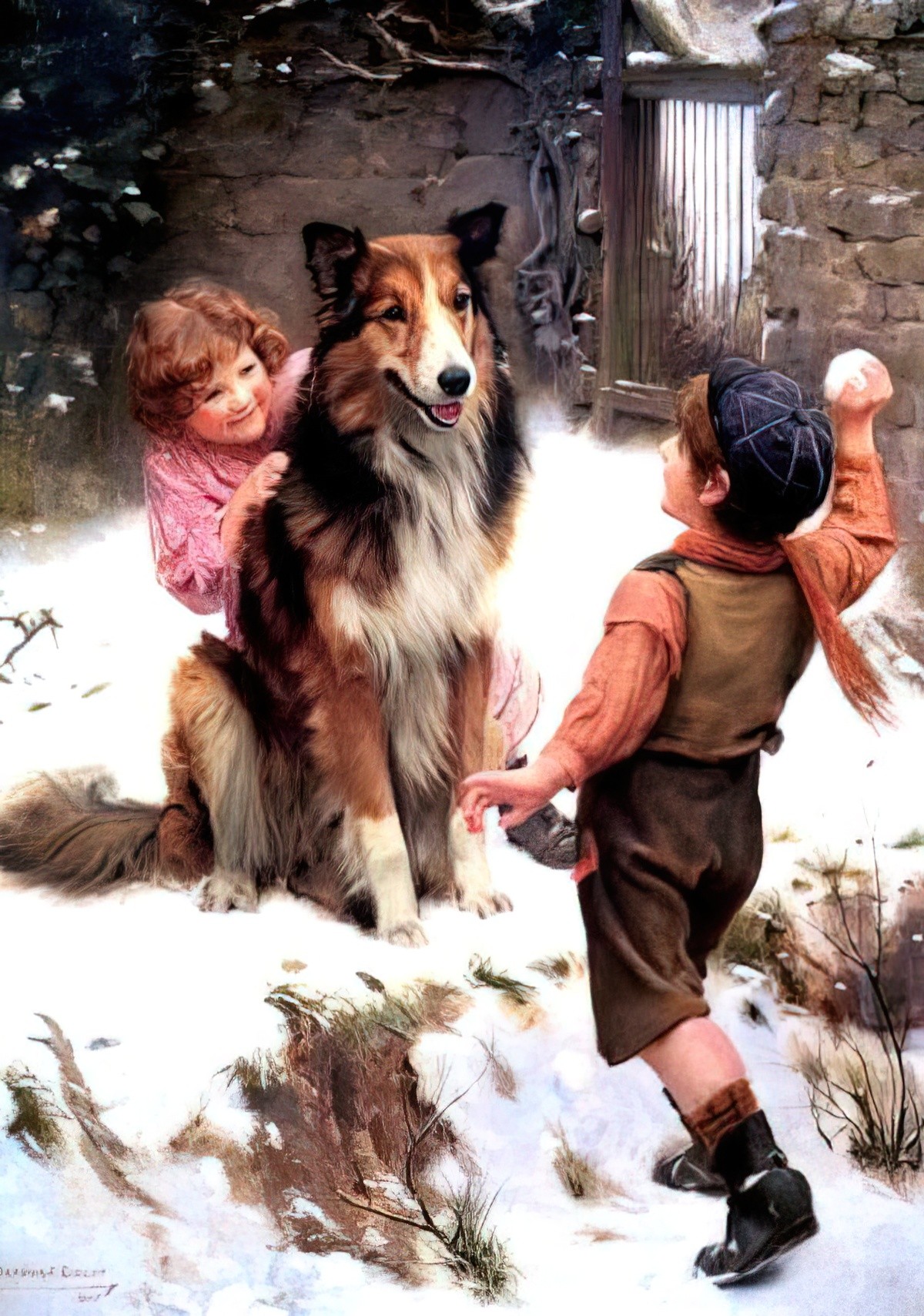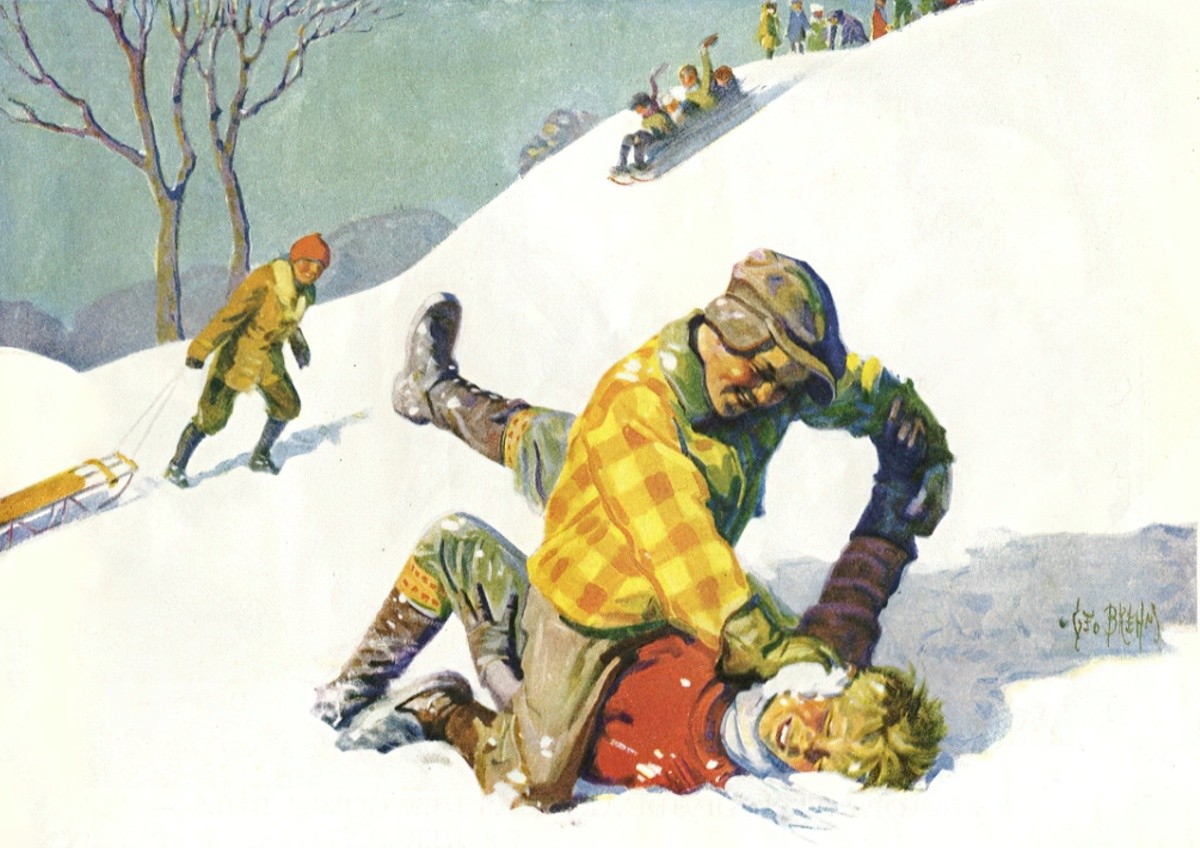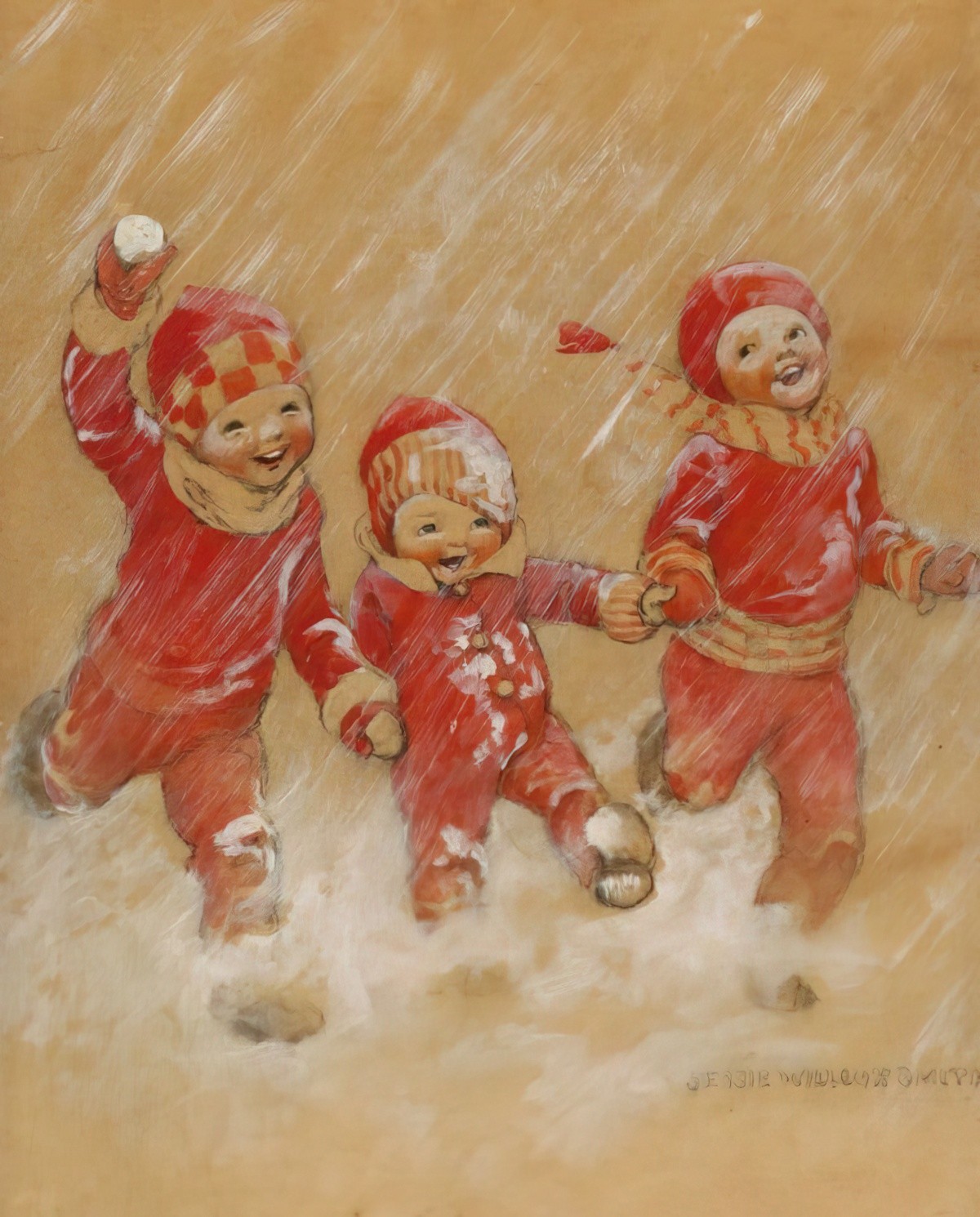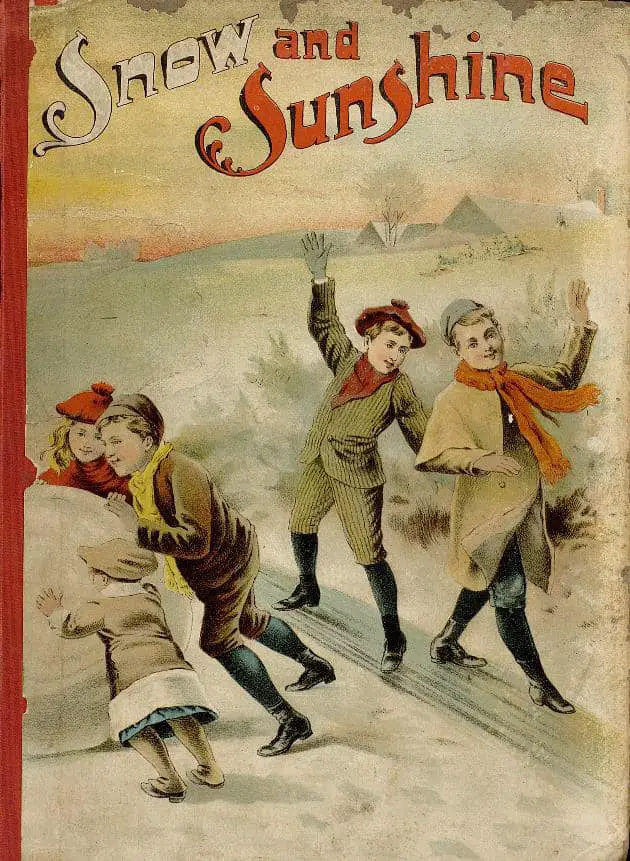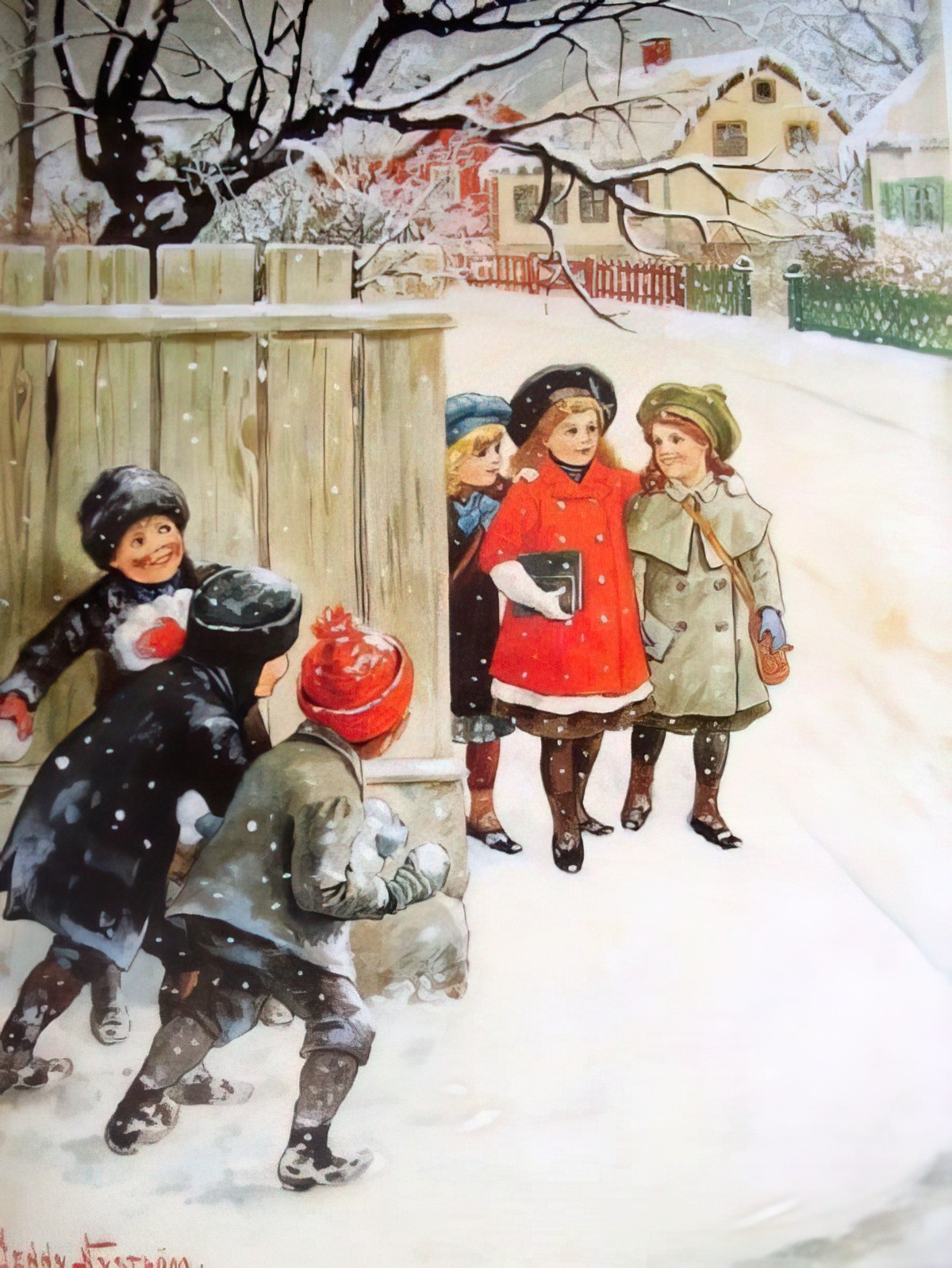 A whole town comes together in carnivalesque fashion for a snow fight in the wonderful scene below.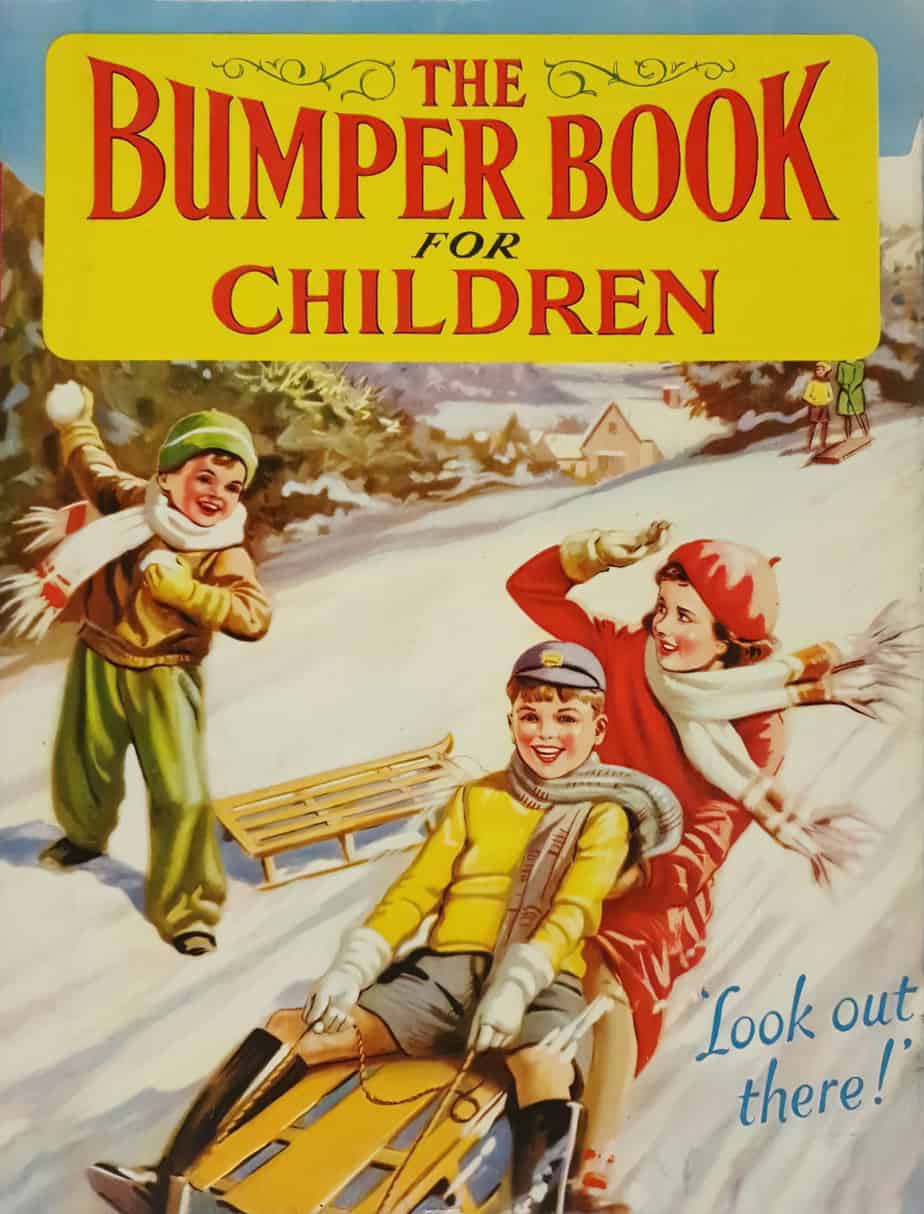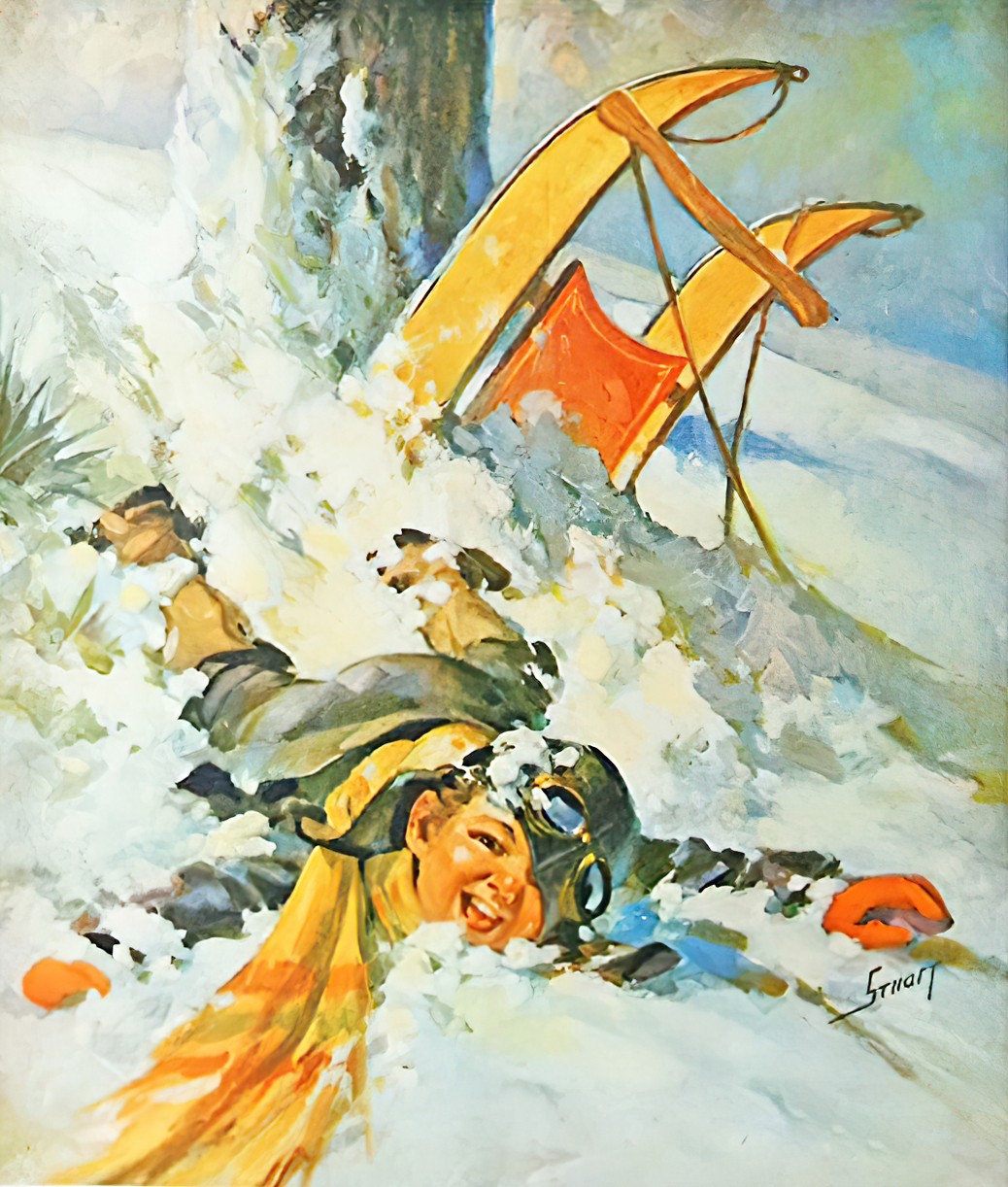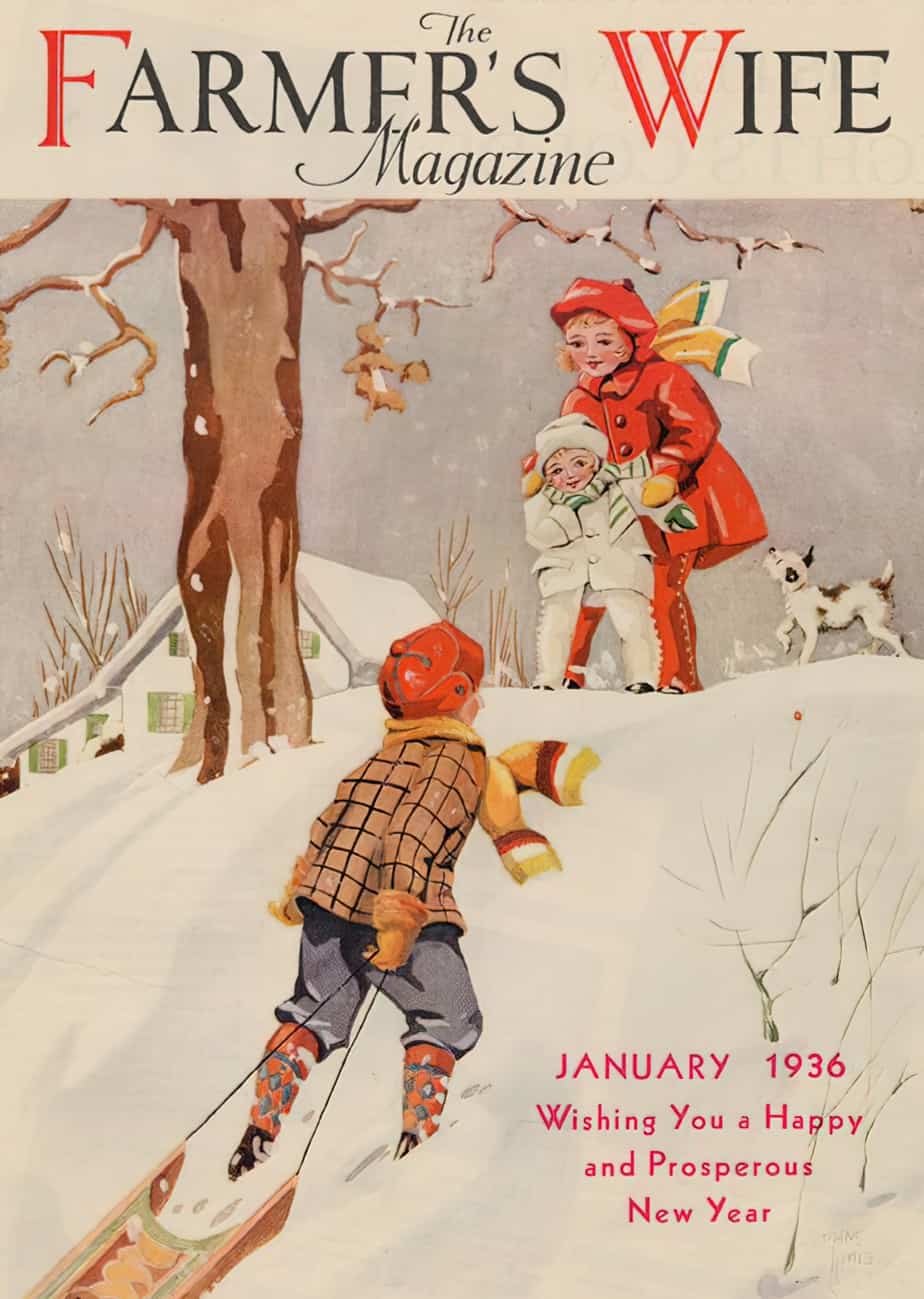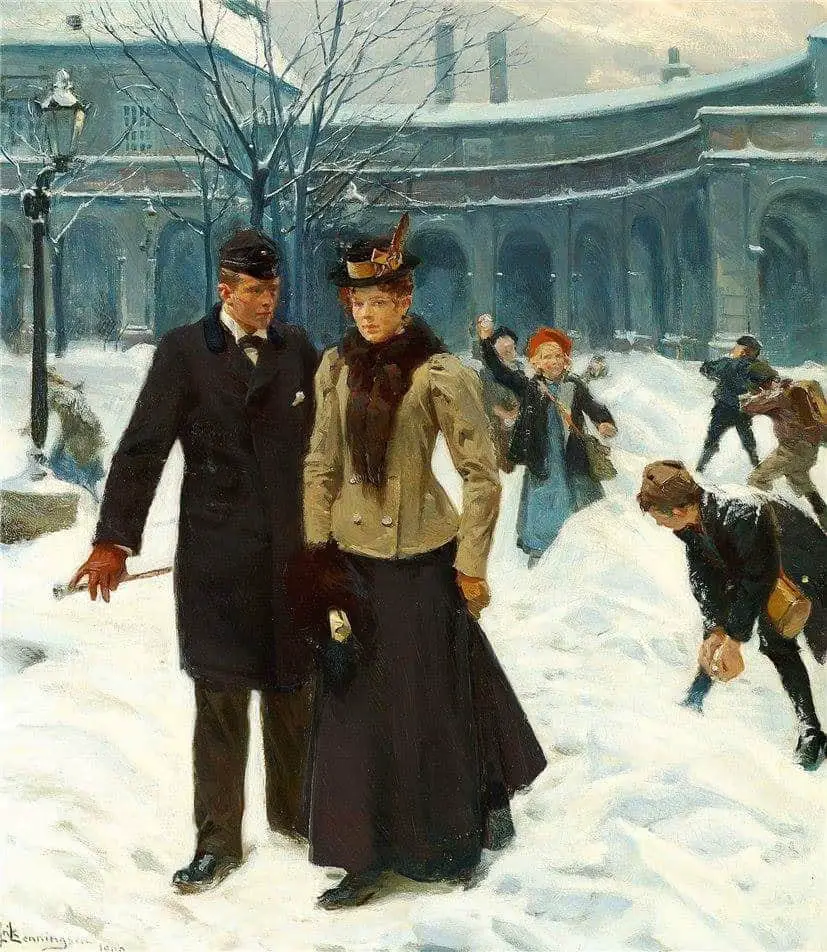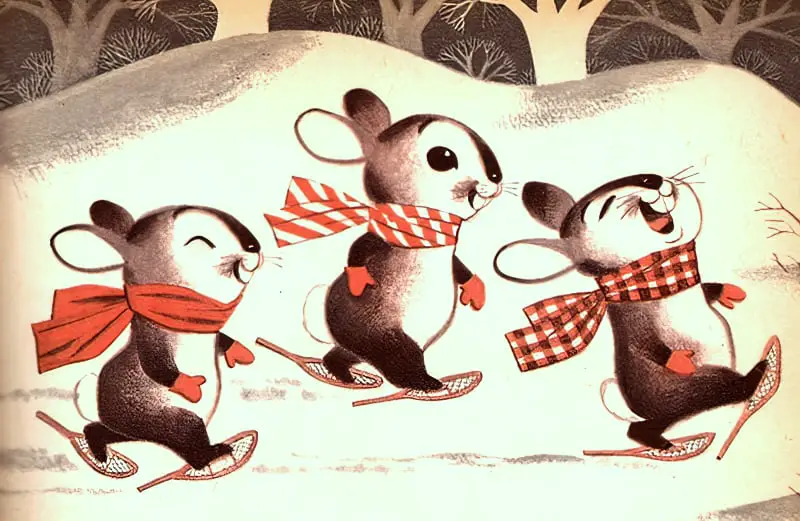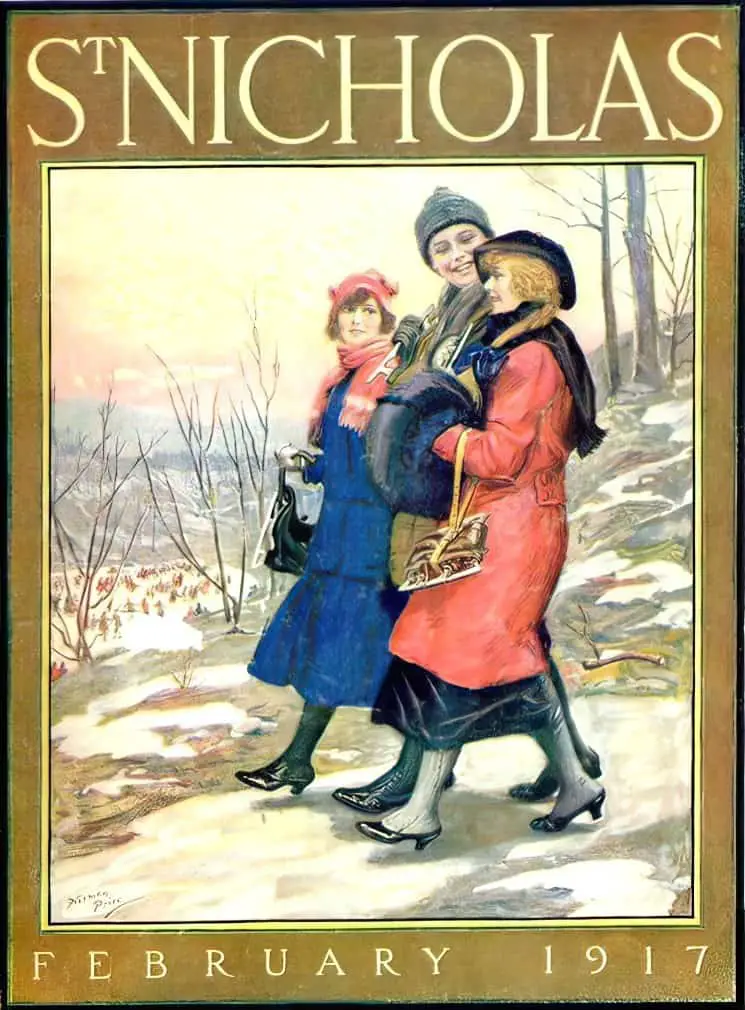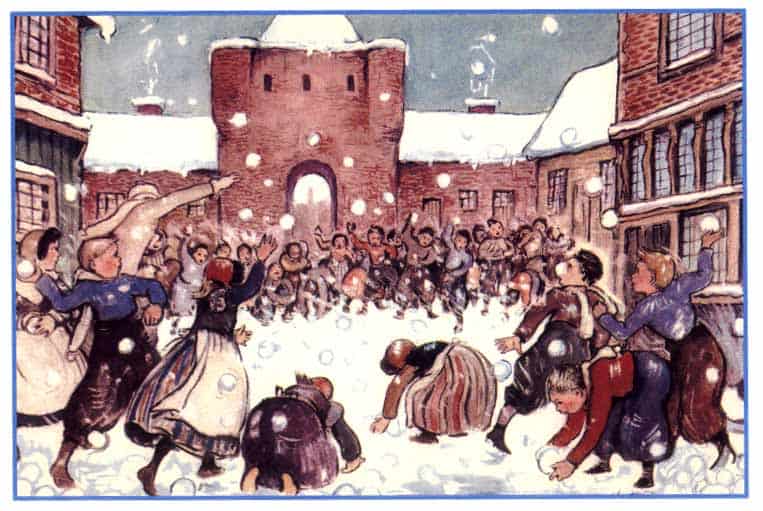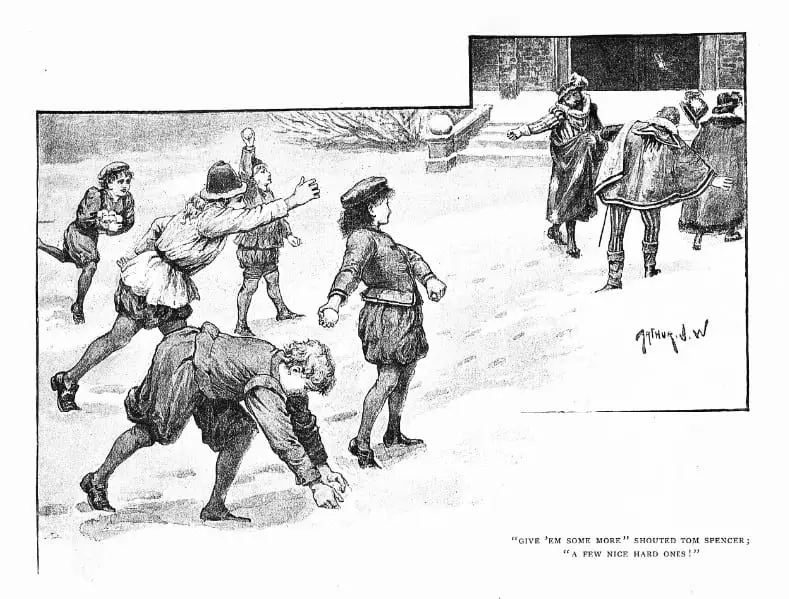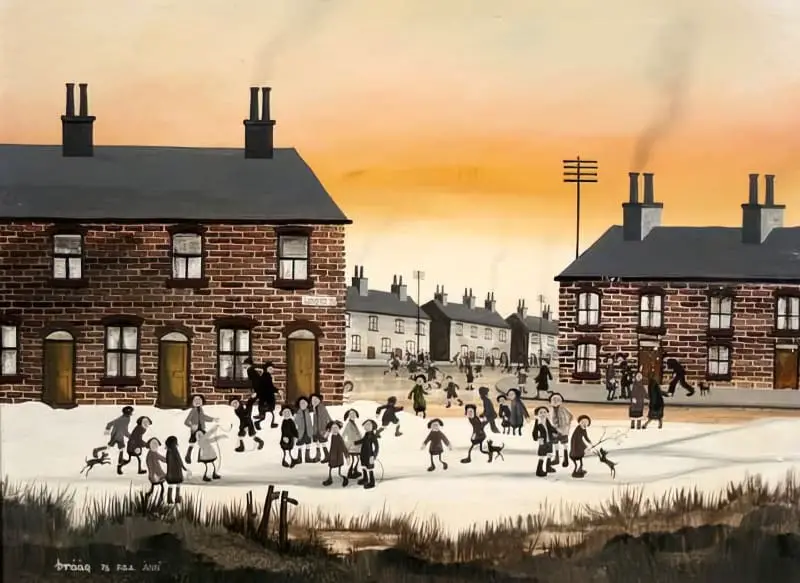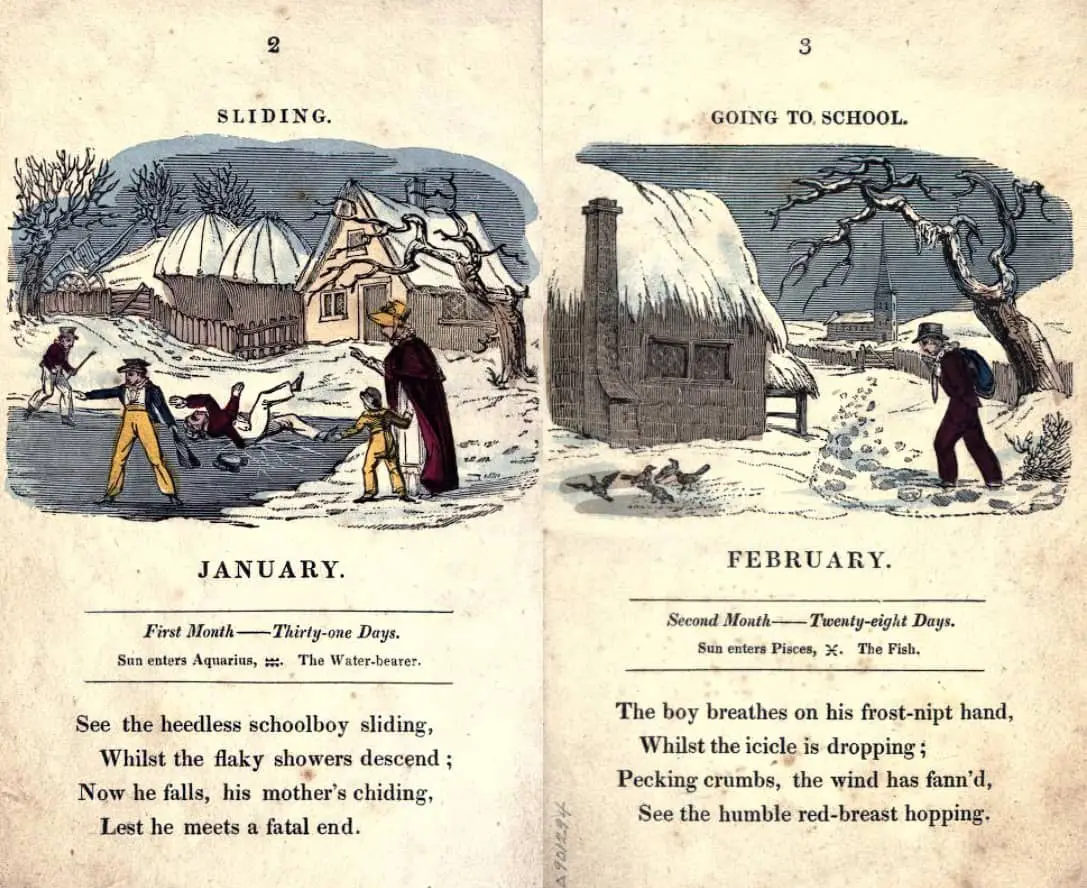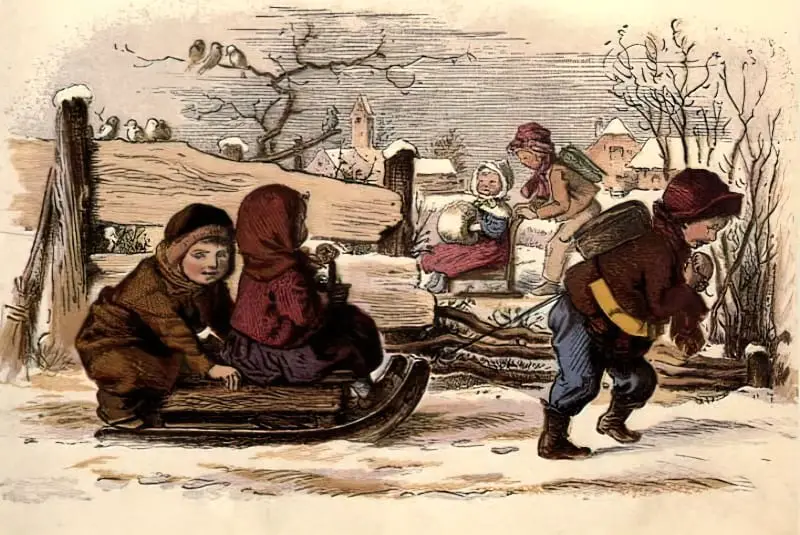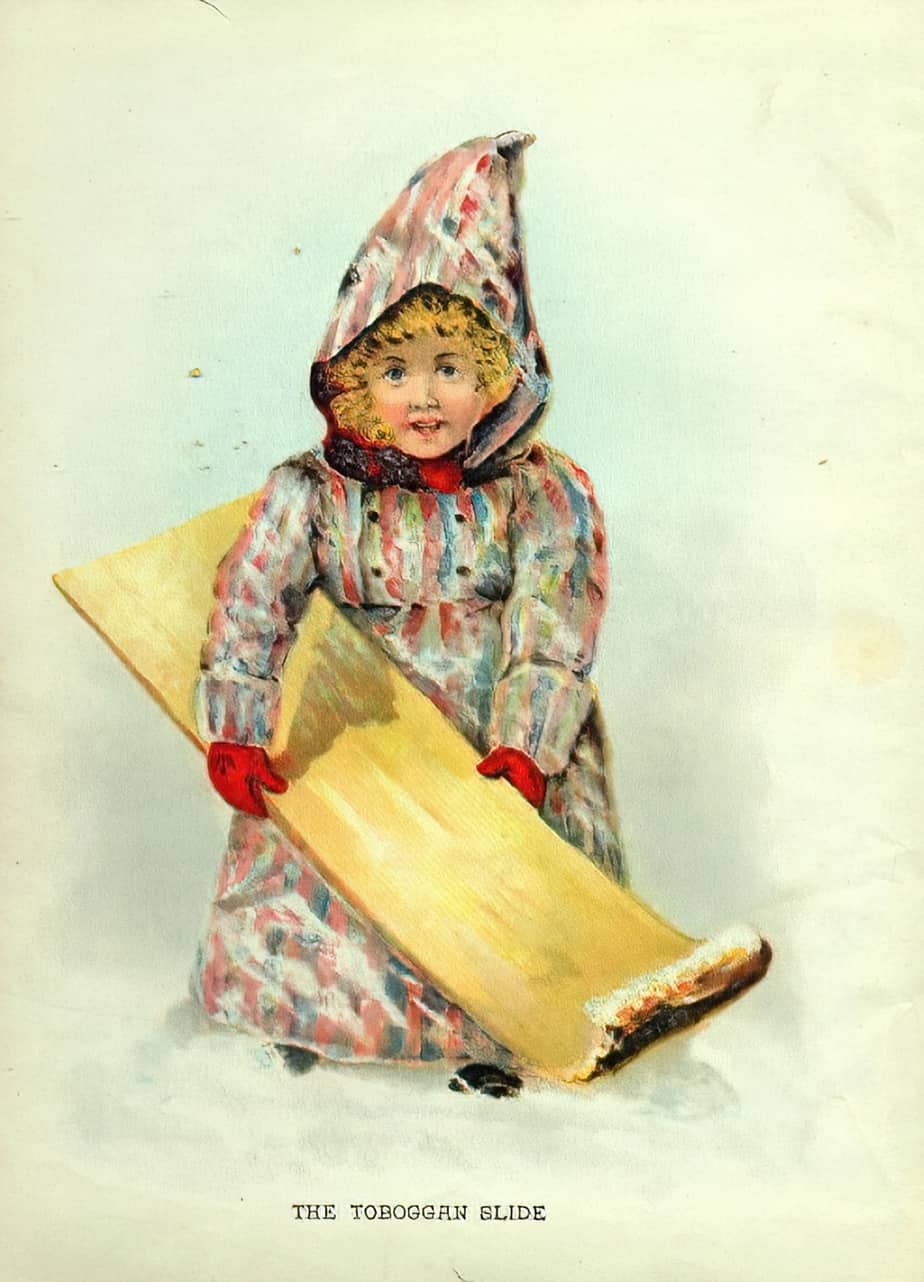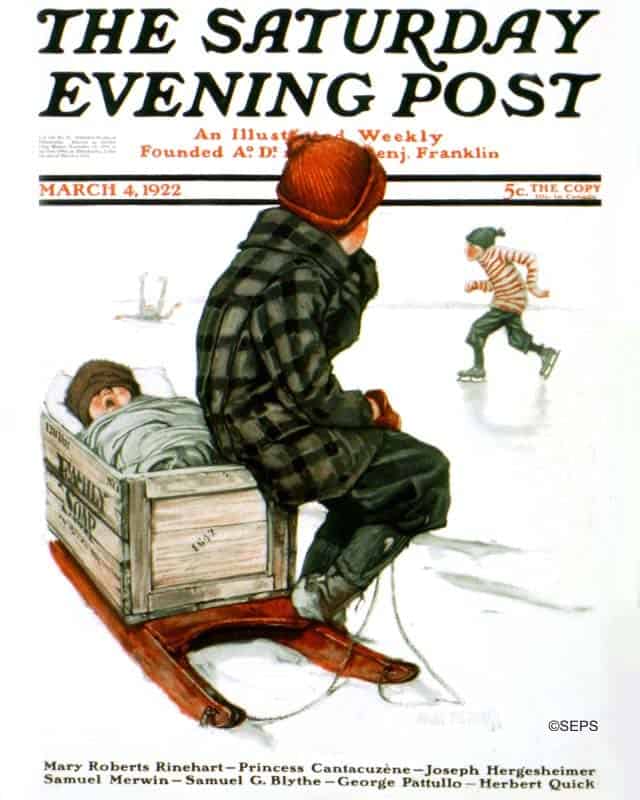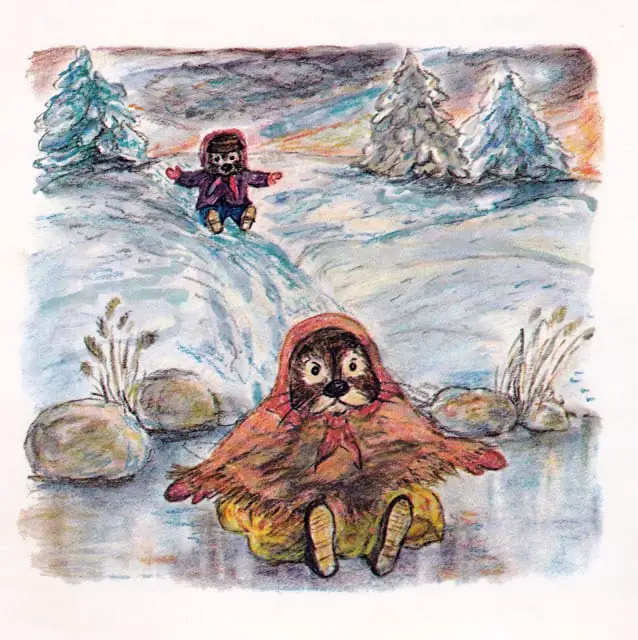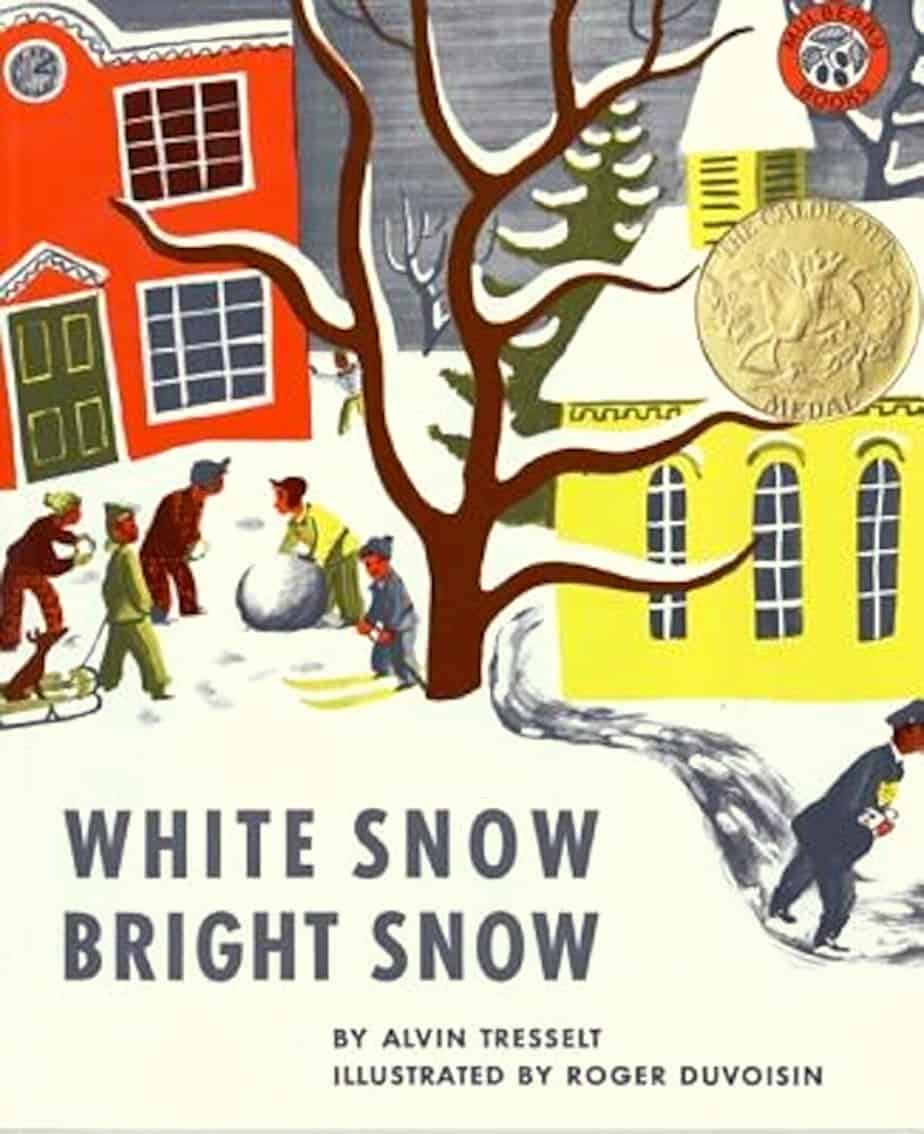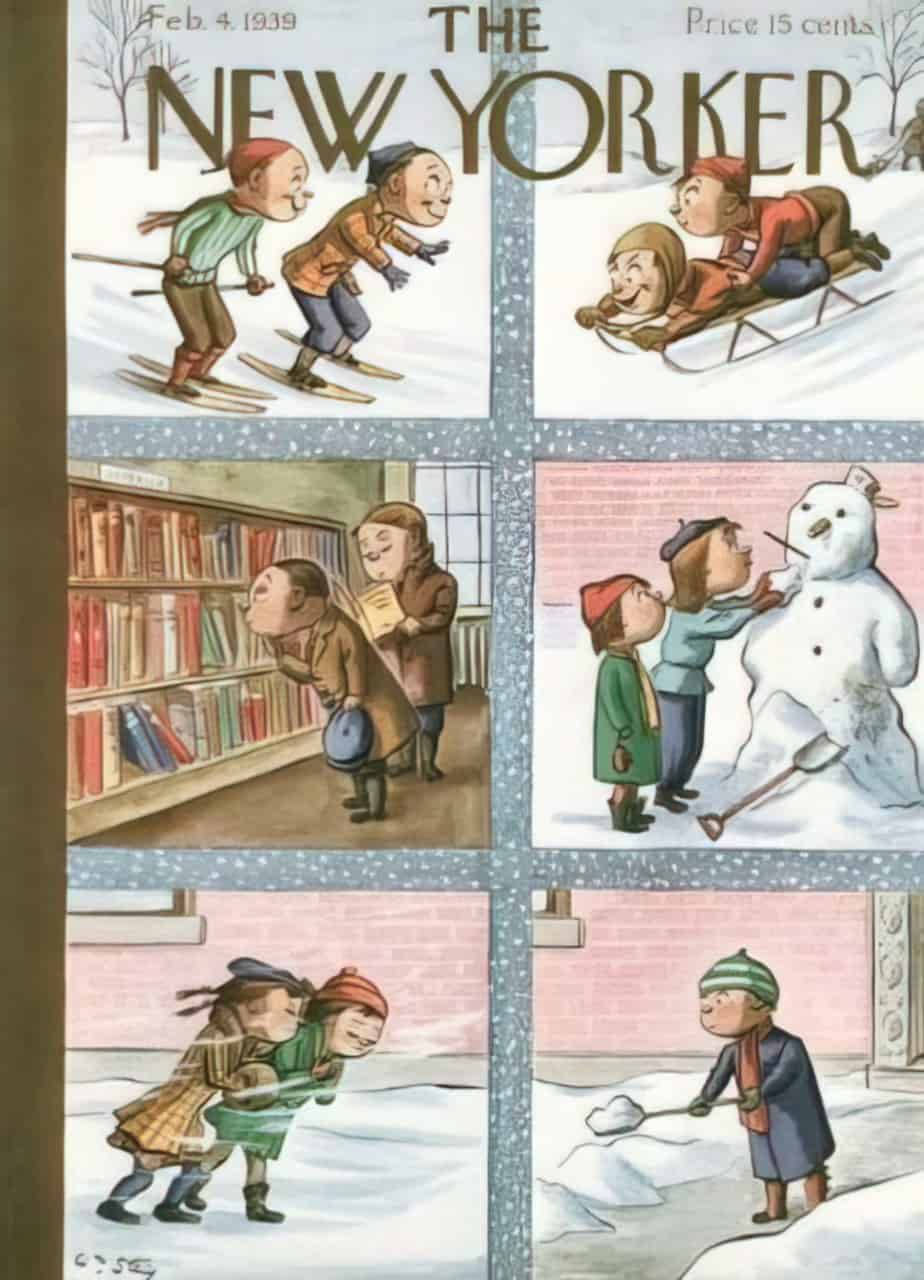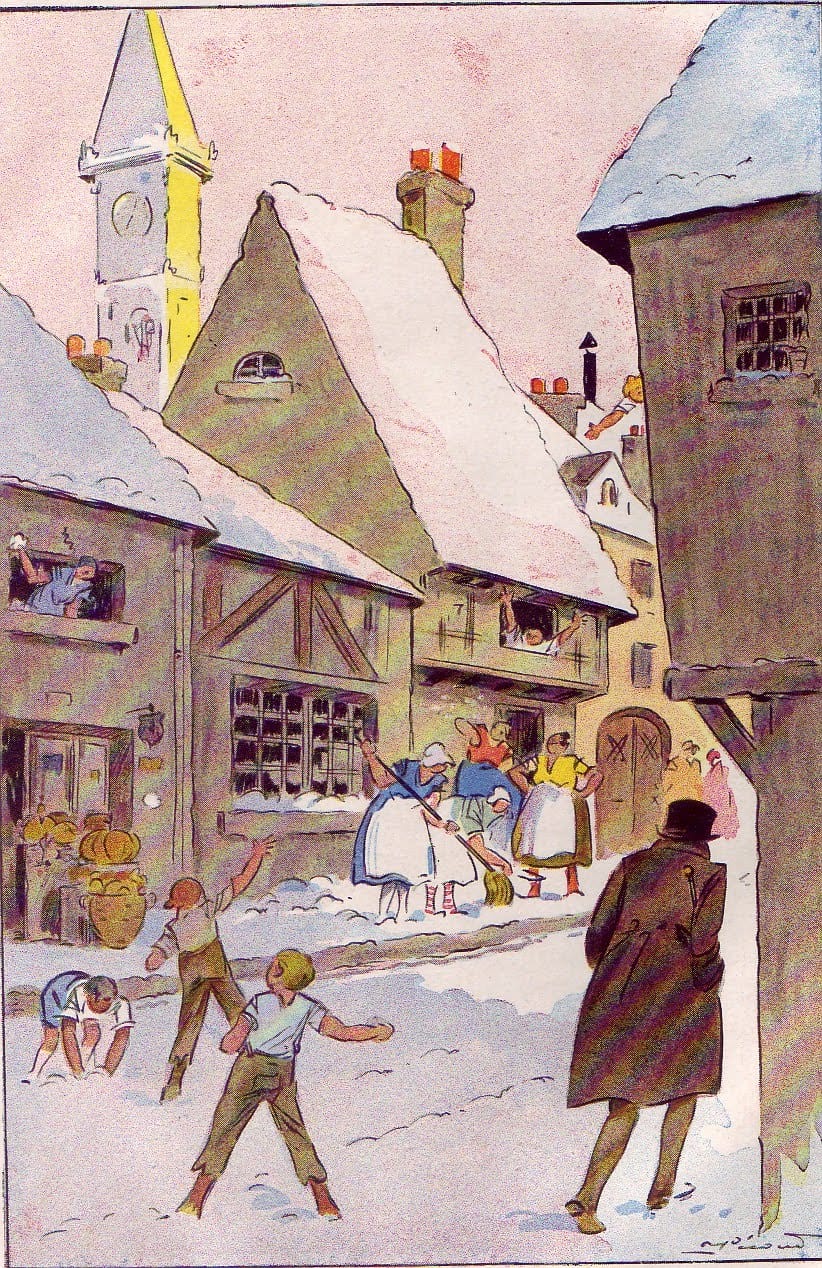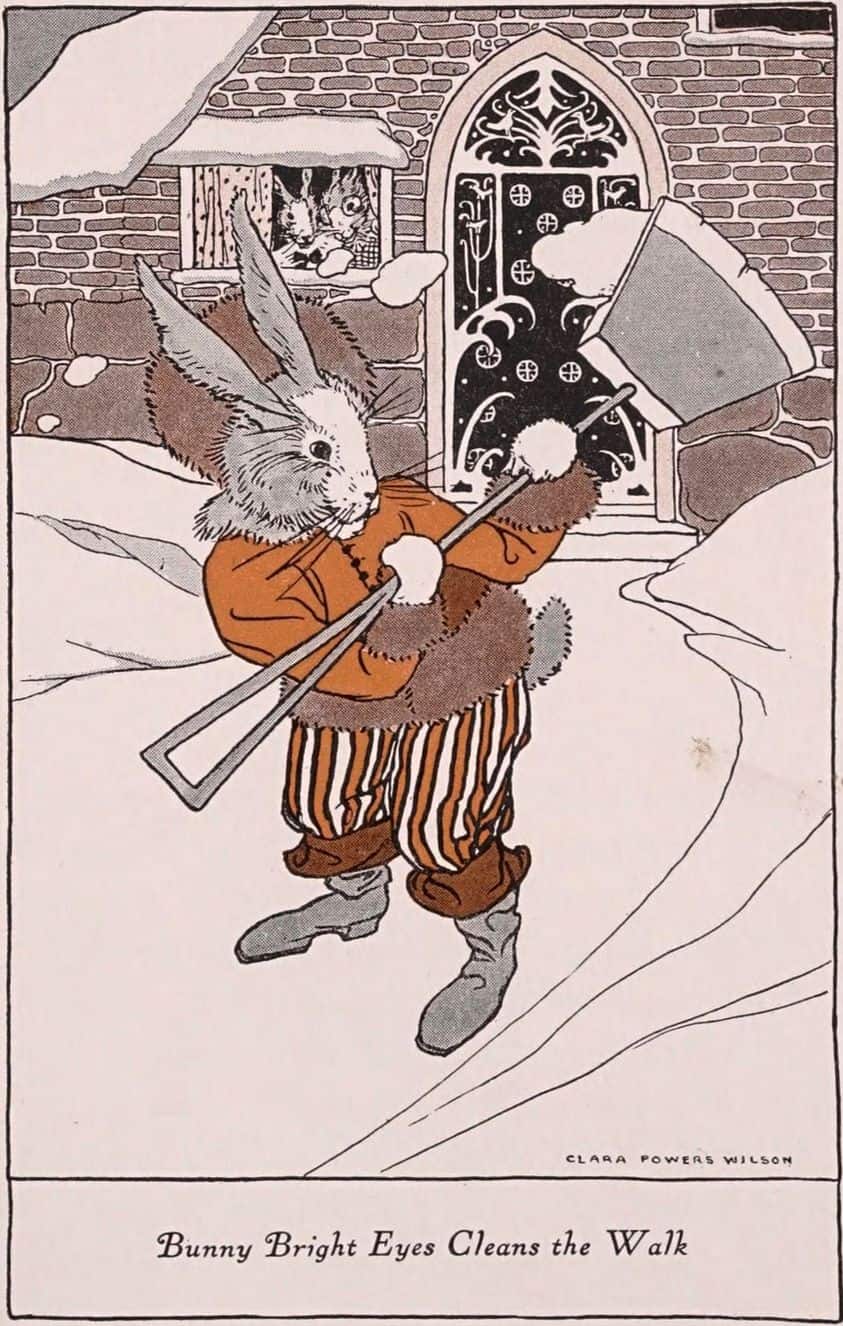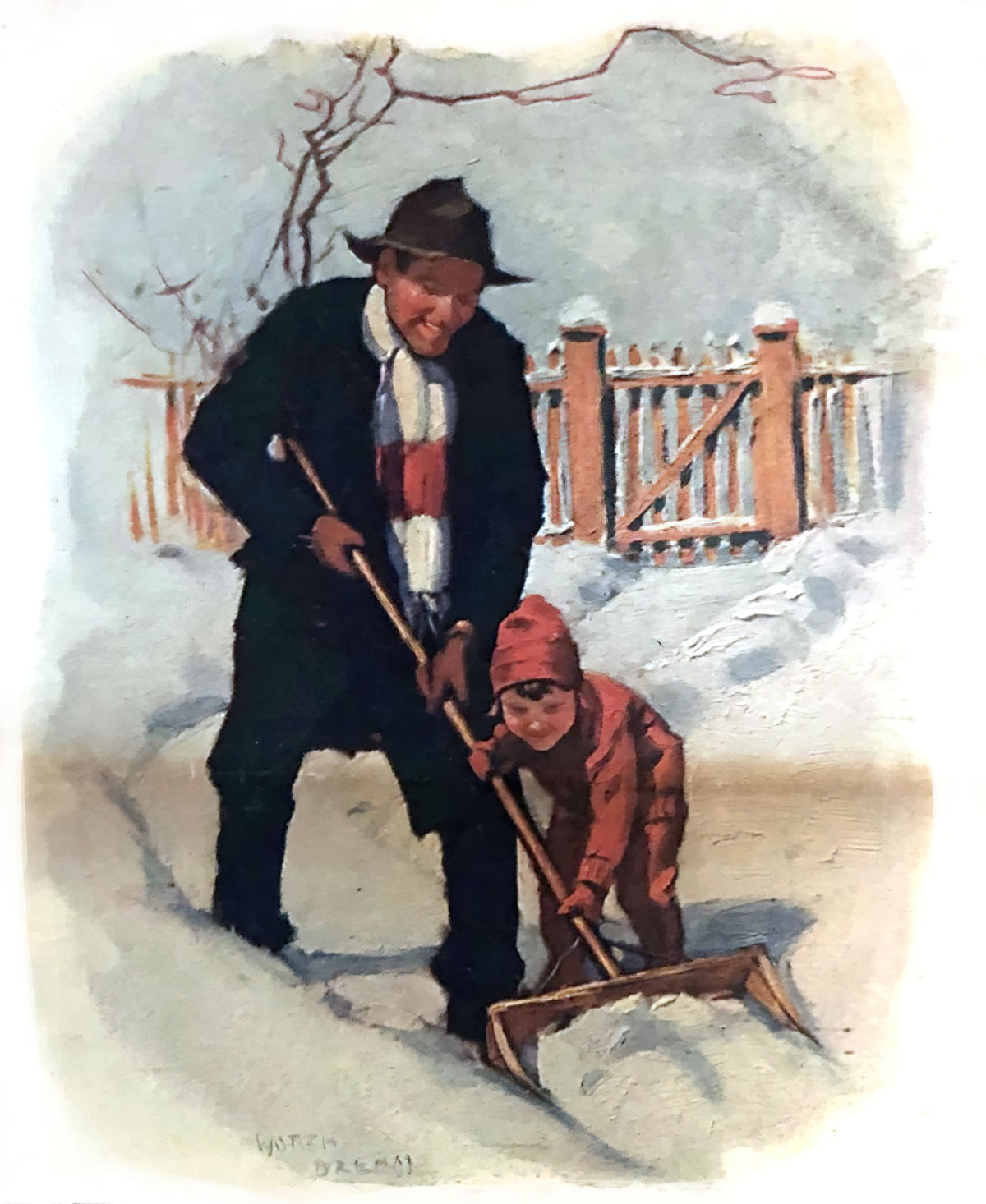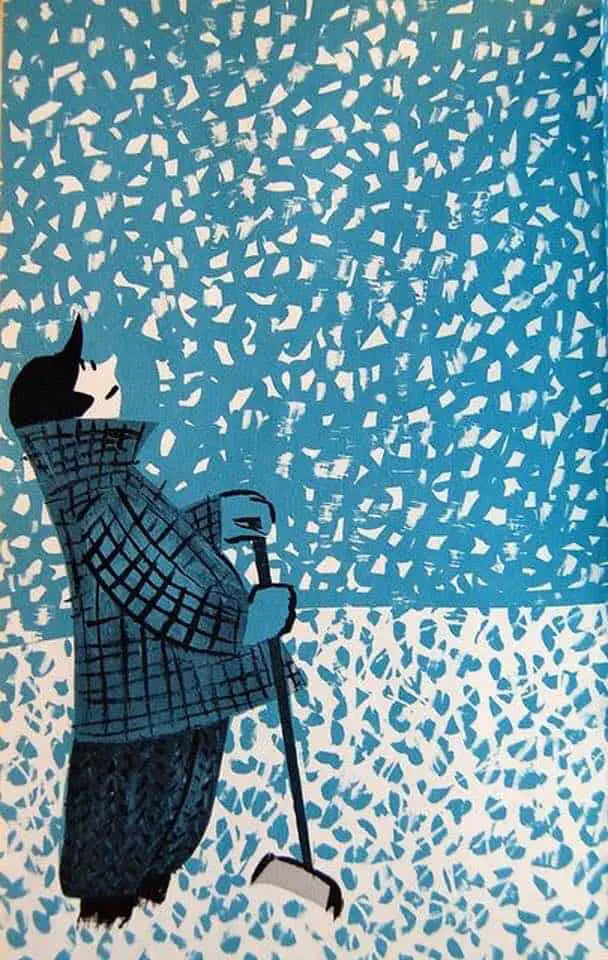 A father returns home from work with neighbourhood kids waiting for him behind snow forts.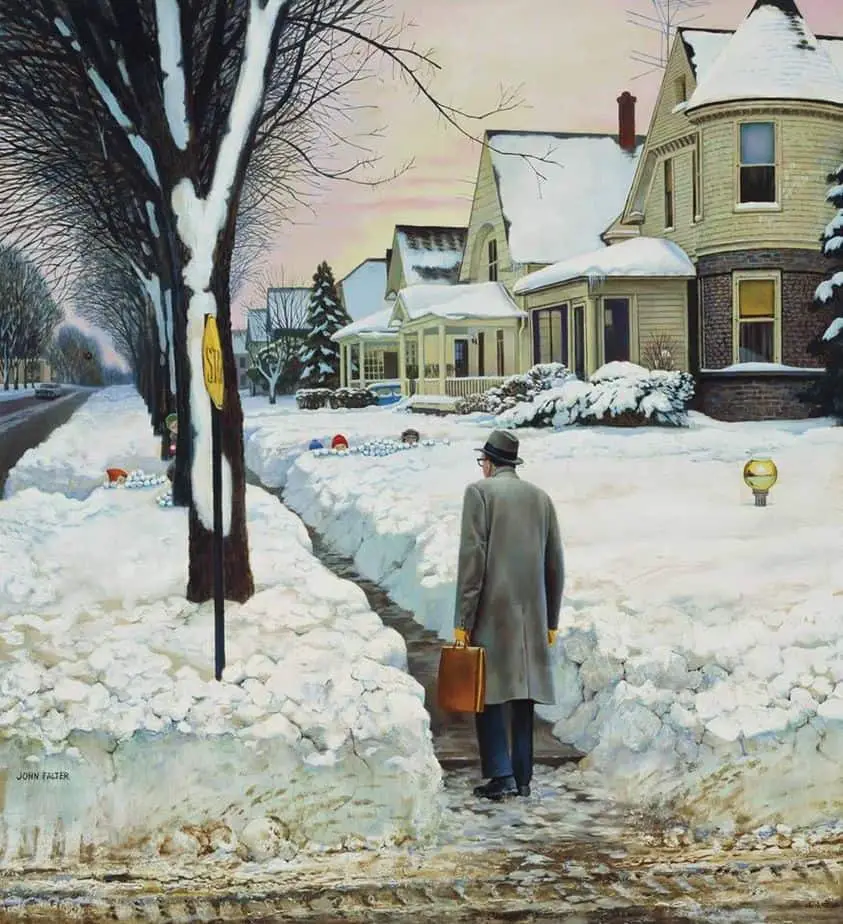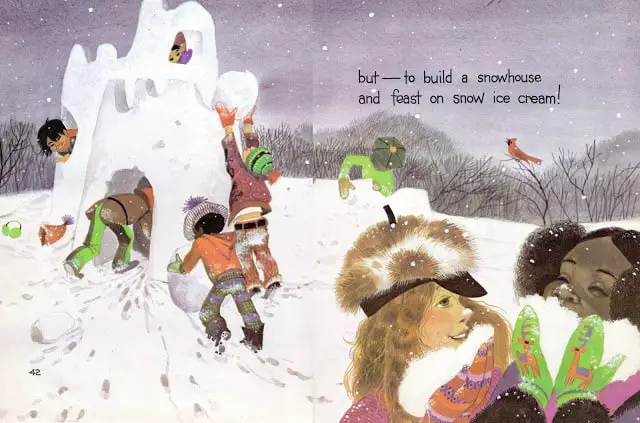 In the scene below, residents shovel snow from their driveways while children frolick nearby.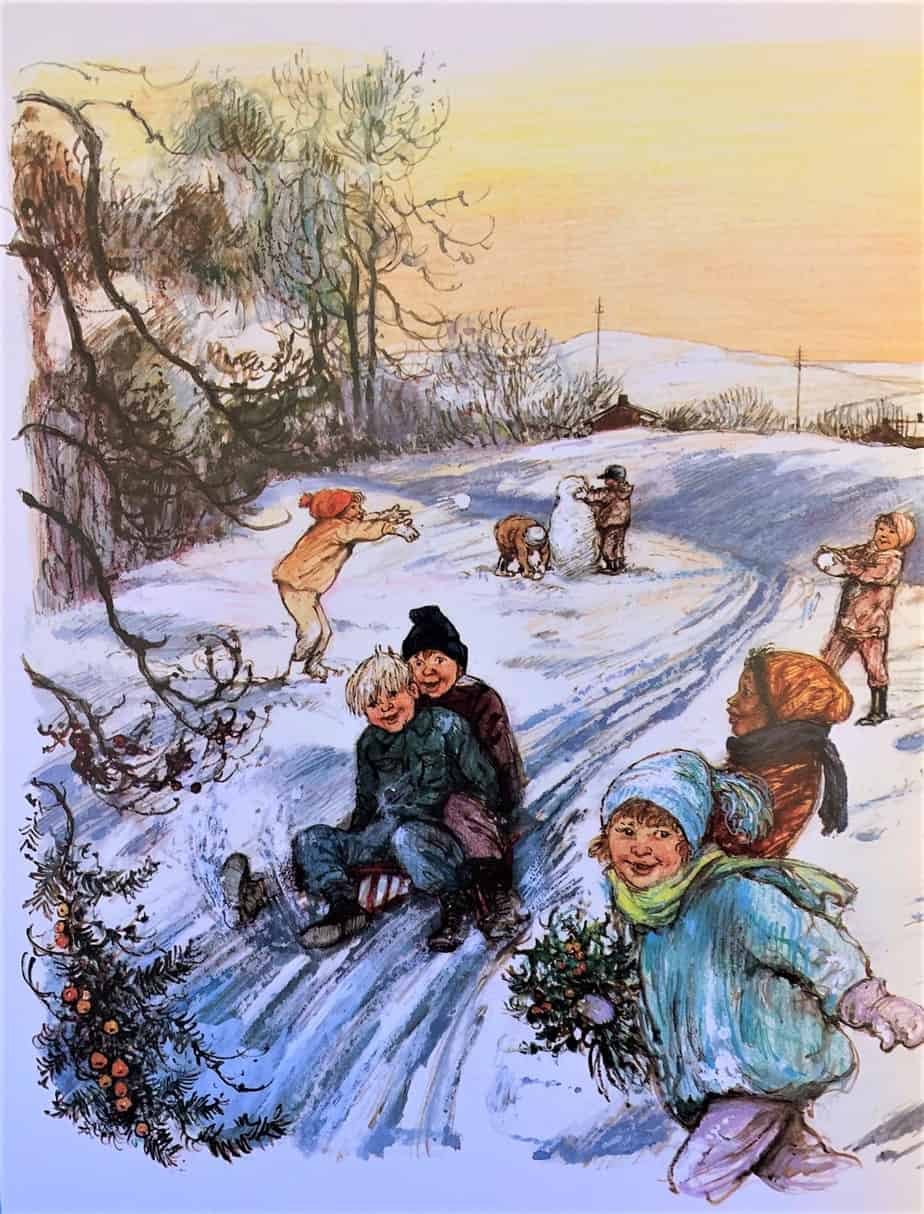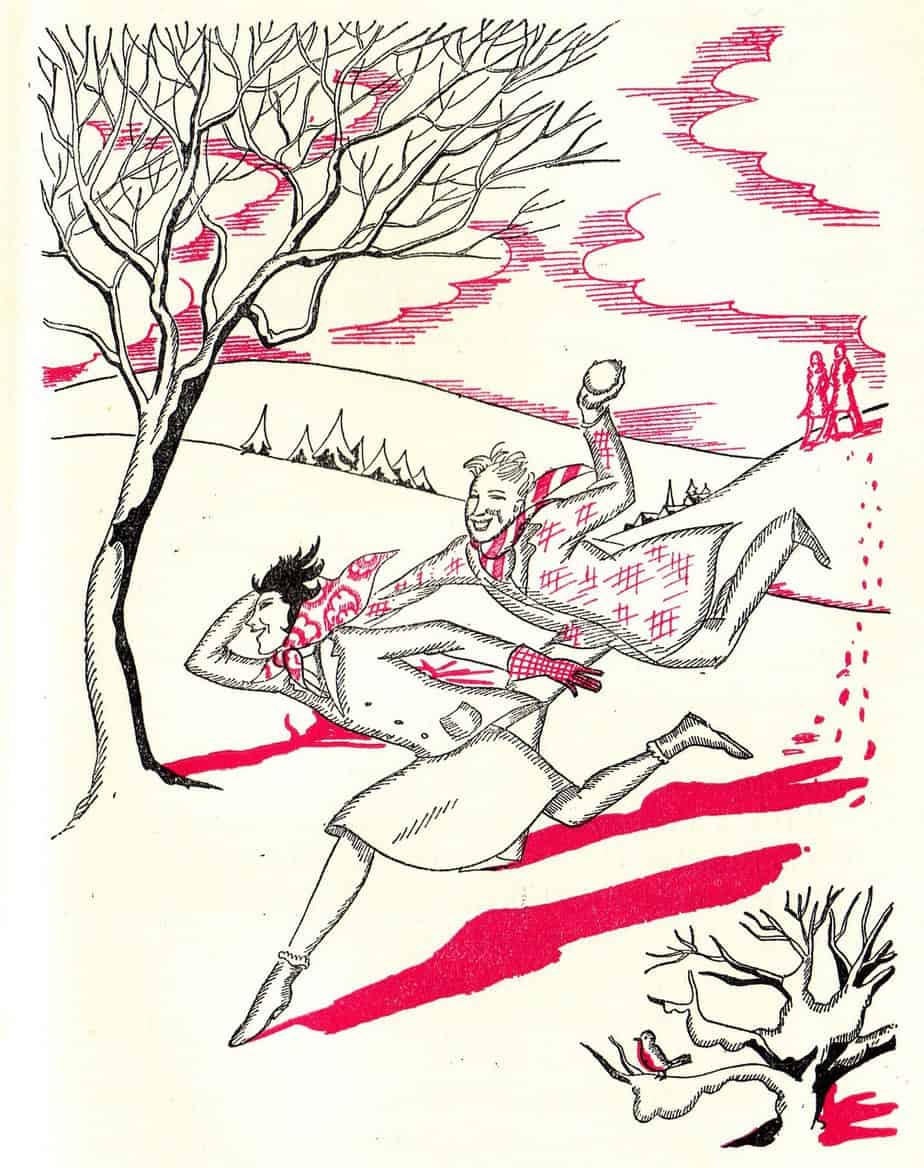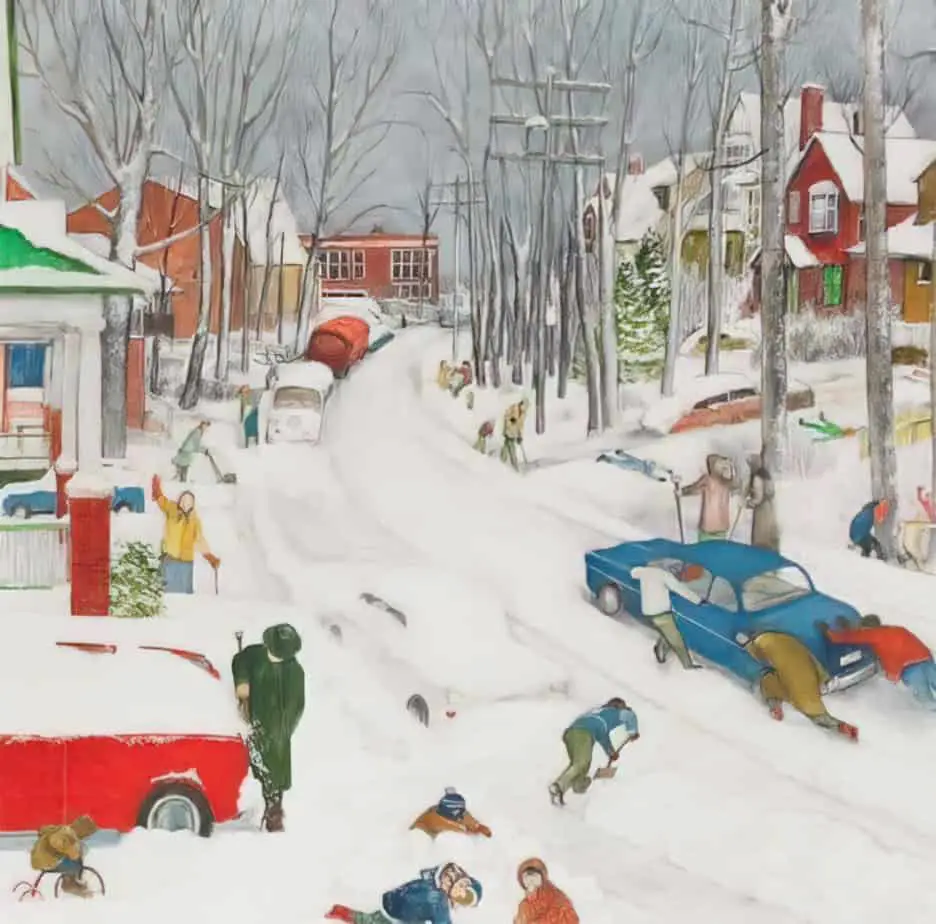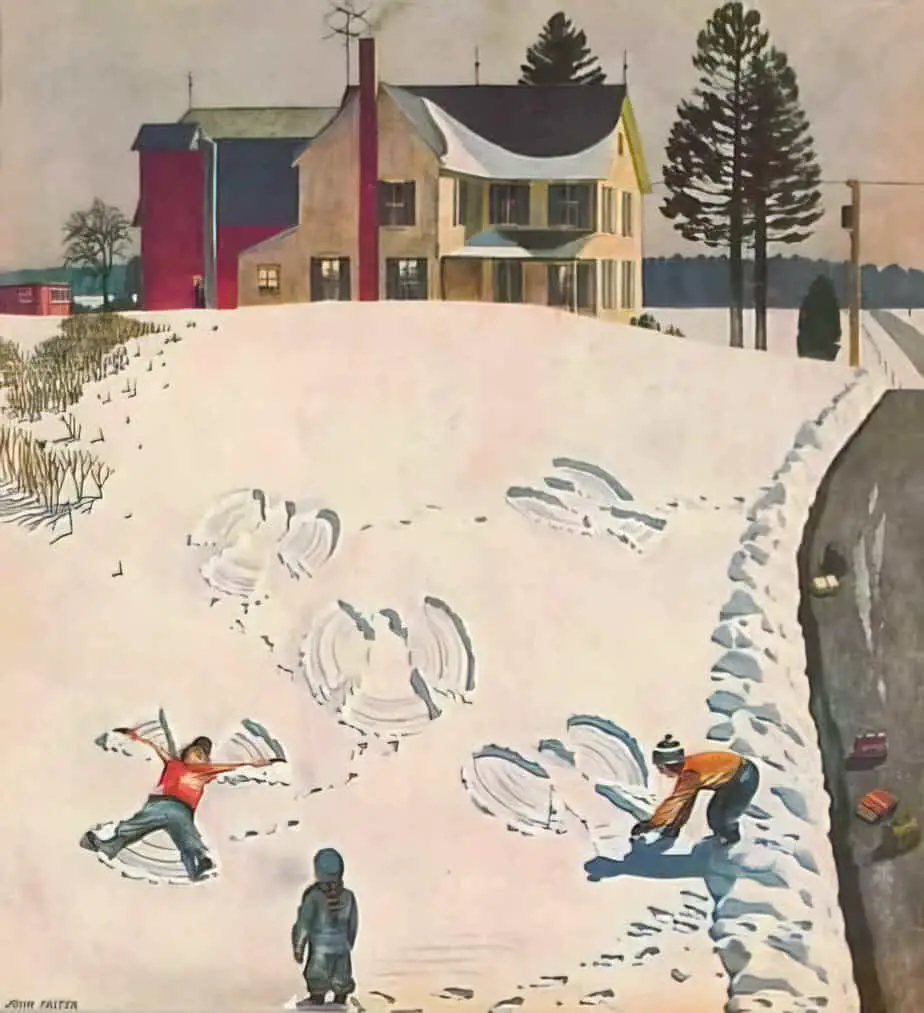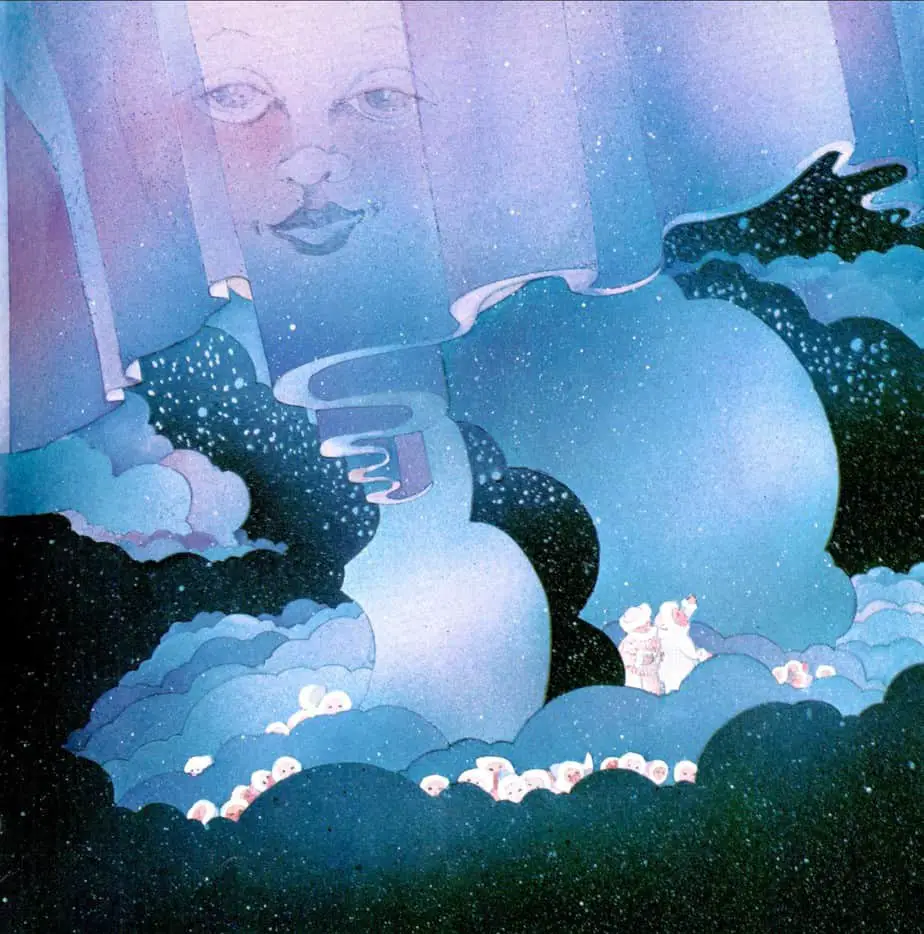 But perhaps the most comfortable way to enjoy the snow is through the glass of your conservatory.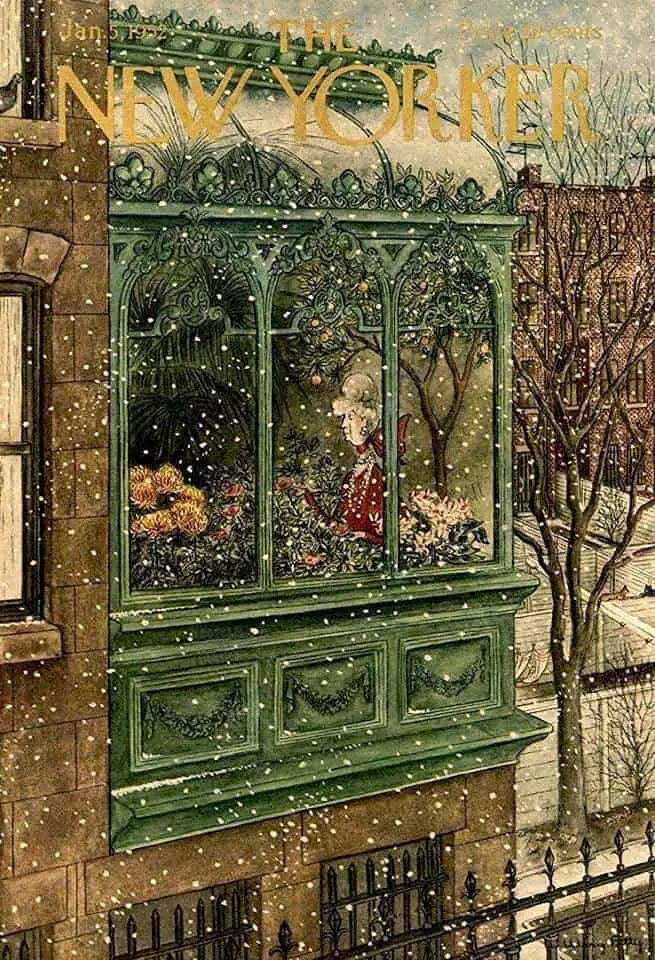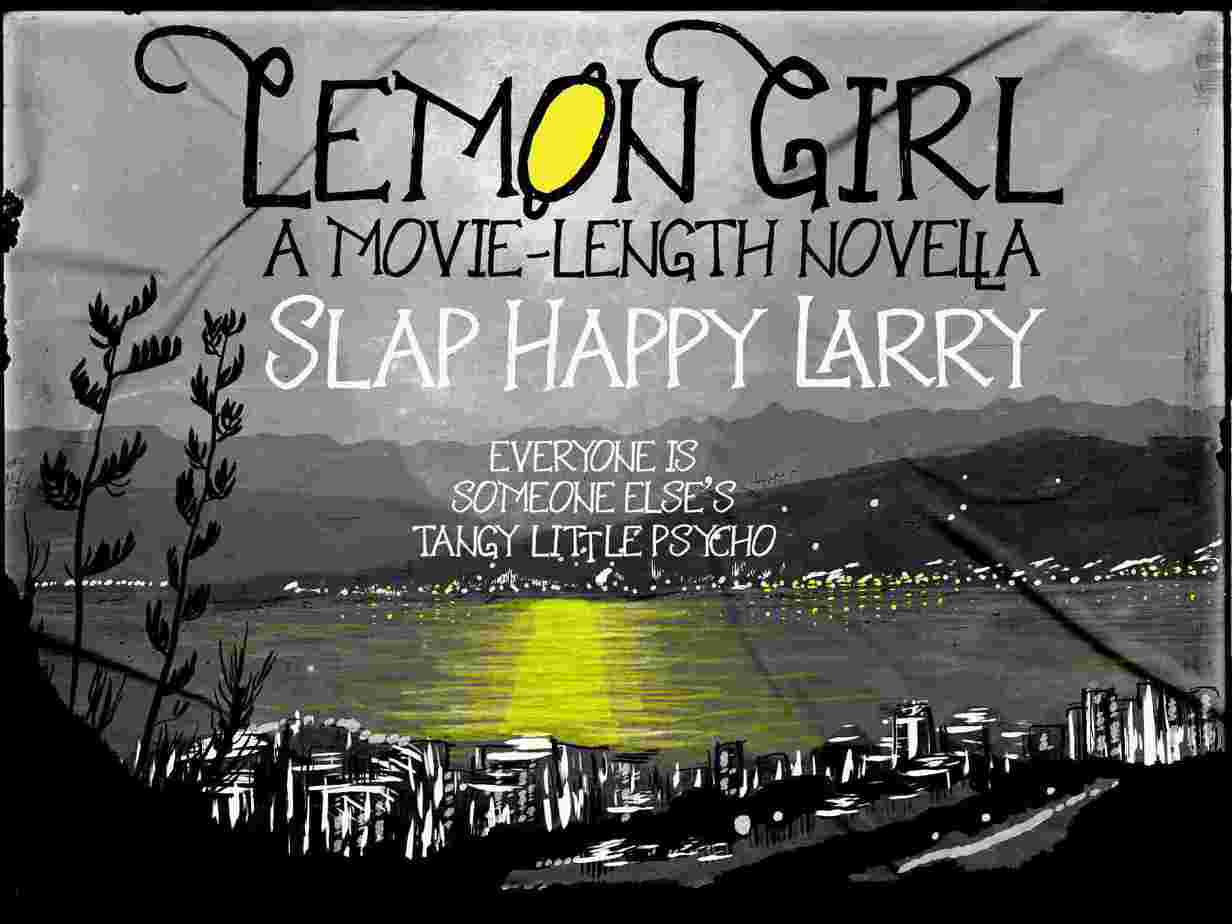 Header illustration: Italian magazine 'Seasons – Fall, Winter' Illustrator not found c1890 (The illustrator was probably either German or influenced by German art.)