I grew up in Christchurch, New Zealand, and occasionally visited The Christchurch Art Gallery. In the viewing room to the left of the entrance hall there was an especially memorable painting. Every now and then I come across a piece of art which takes my breath away, and this was one of the first.
When I say 'memorable', I don't remember what this artwork was called or who painted it; the painting itself was memorable, for its hyperrealistic riverbank of greywacke. Each and every stone had been individually rendered. The entire canvas was covered in greywacke rocks, the iconic rock of New Zealand's Canterbury plains. I couldn't believe someone had taken the time to paint each and every stone so lovingly.
Much more recently, I was about to sit down and painting a cliff face and rocky riverbed. At first I wasn't having much luck, so I tried to find examples of how other illustrators had handled it over the years. When you're looking for a specific thing it's always difficult to find.
After a few false starts I ended up with a perfectly serviceable cliff face and dry riverbed.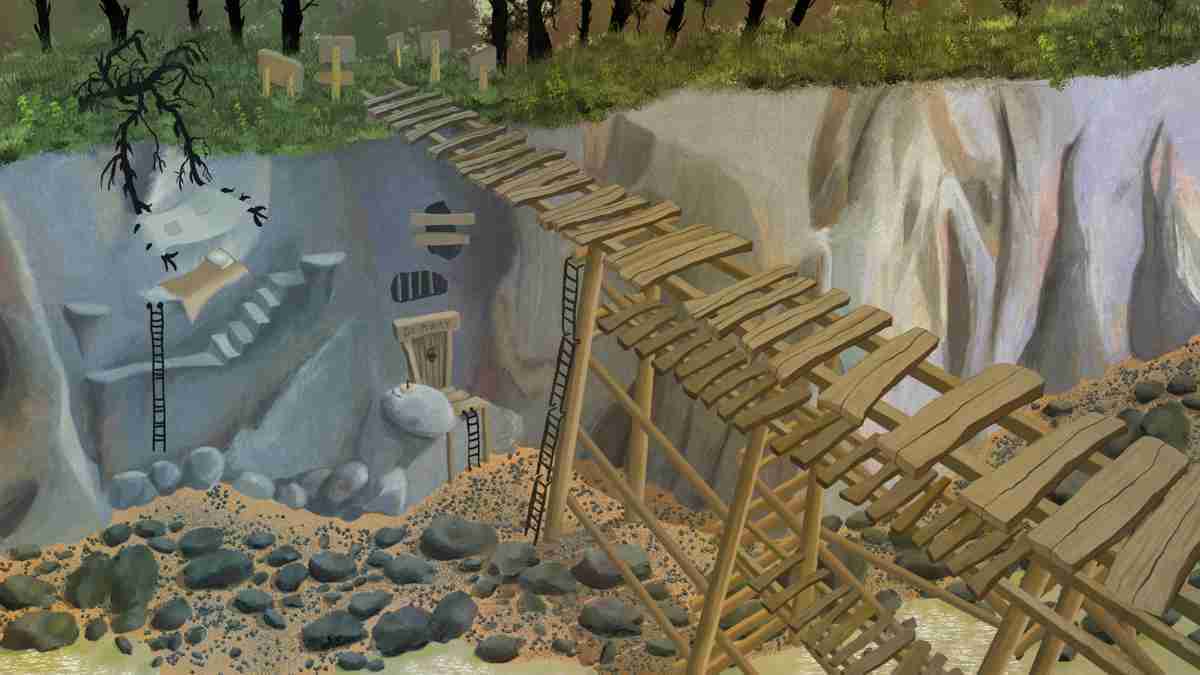 But now, every time I see beautiful rocks in art, I wish I'd already collected some for quick reference.
Below are some illustrations of my favourite rocks, boulders, paving stones, cliff faces, stone walls and everything related.
Watercolour makes for an especially good medium for painting rocks.
We're often told that water takes on the colour of the sky. Well, so do rocks.
Sometimes artists choose to give the impression of a rock-filled landscape by drawing just a few then leaving the viewer to guess the rest. In other illustrations, the rocks are highly decorative and almost a character in their own right.
Painting wet rocks isn't all that different from painting metal.
Paving, Cobblestones, Stone Roads and Paths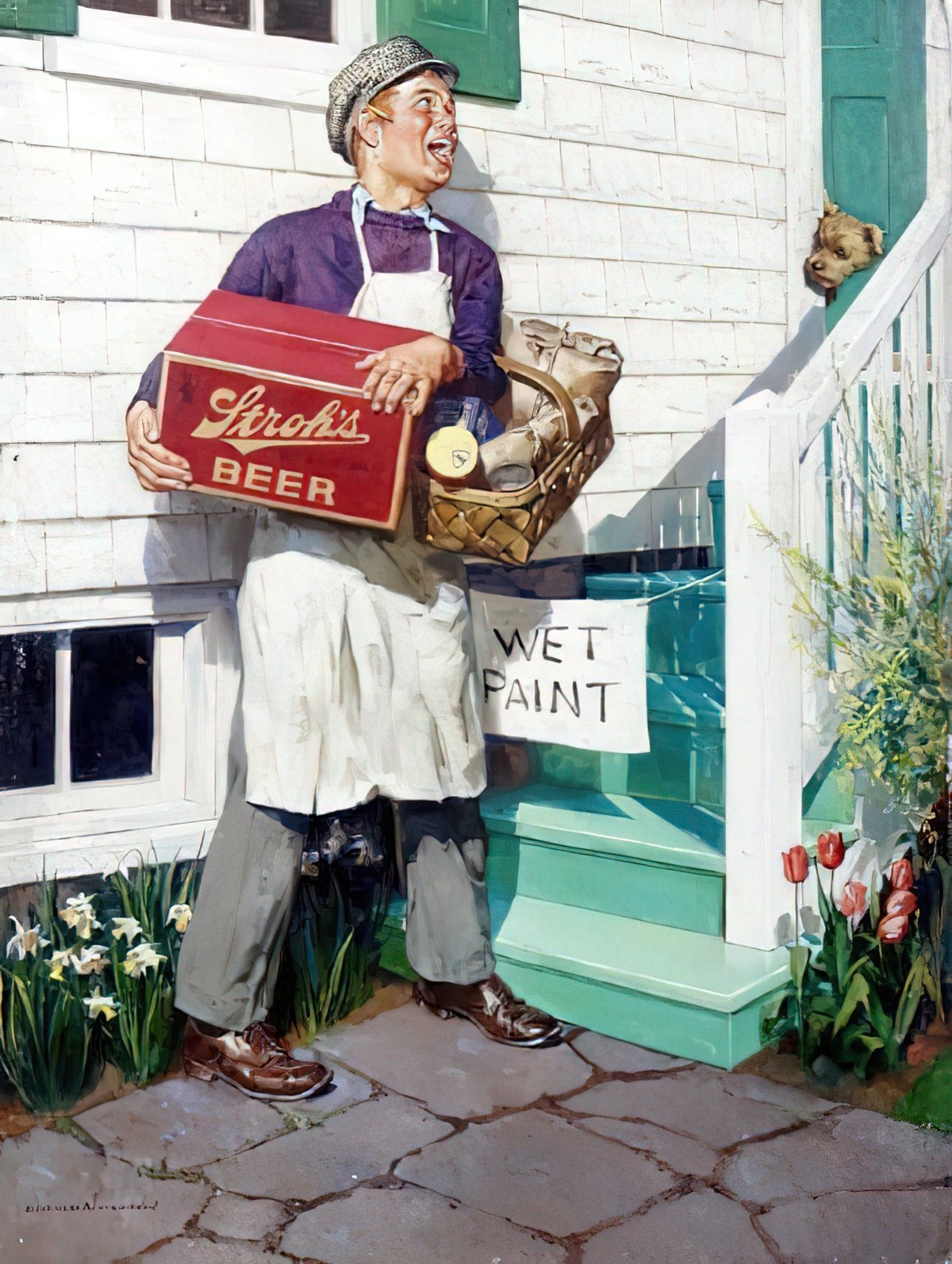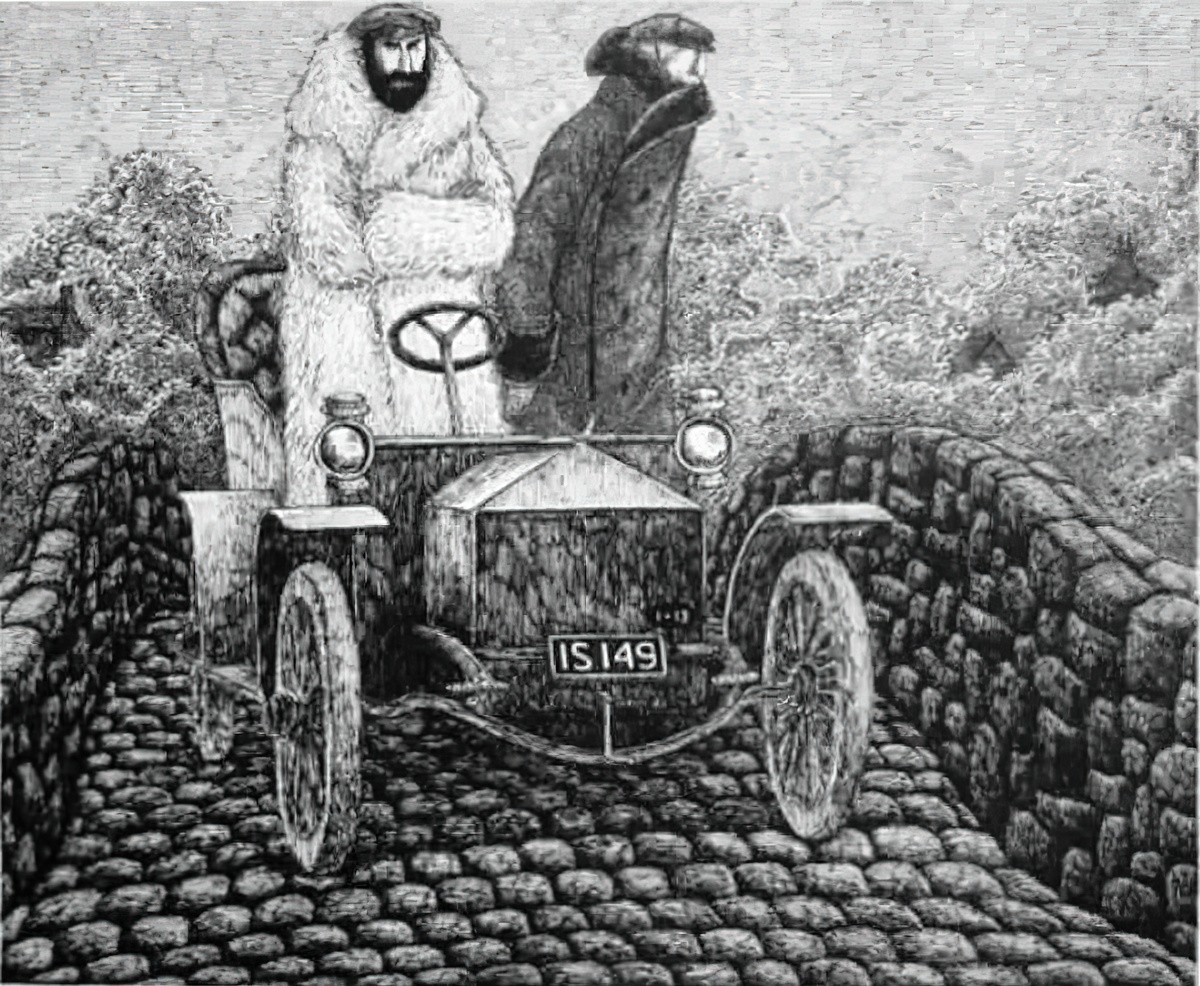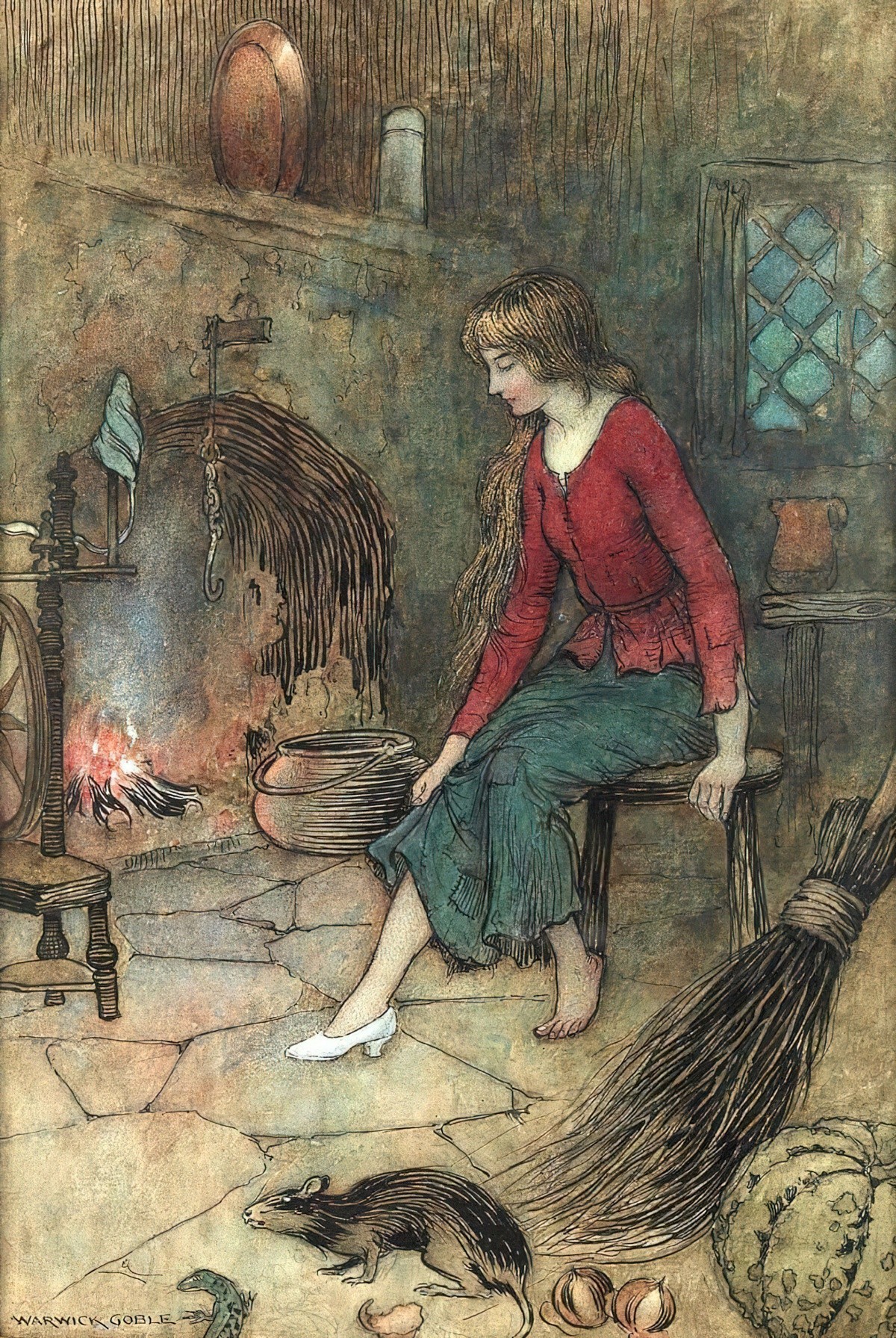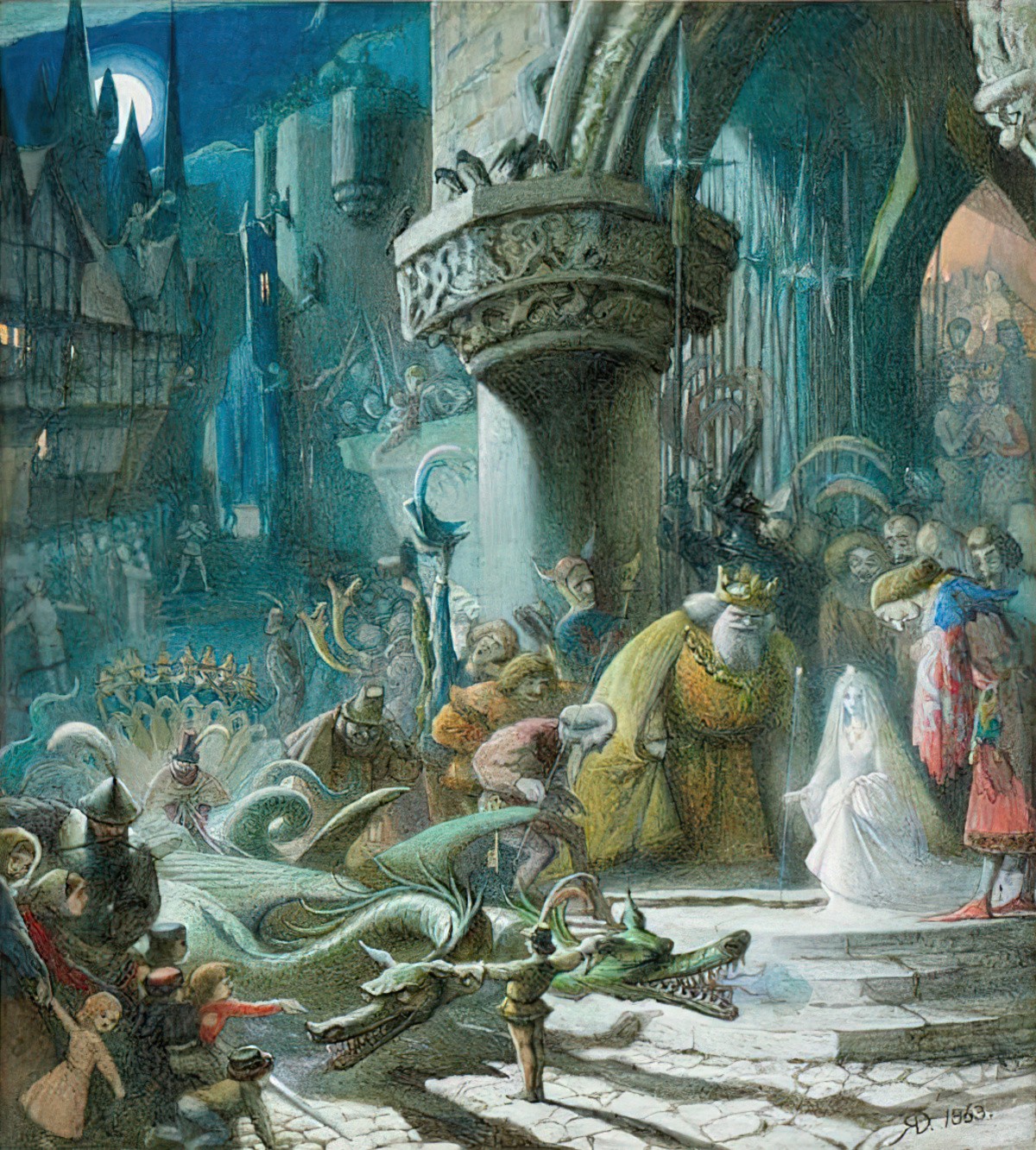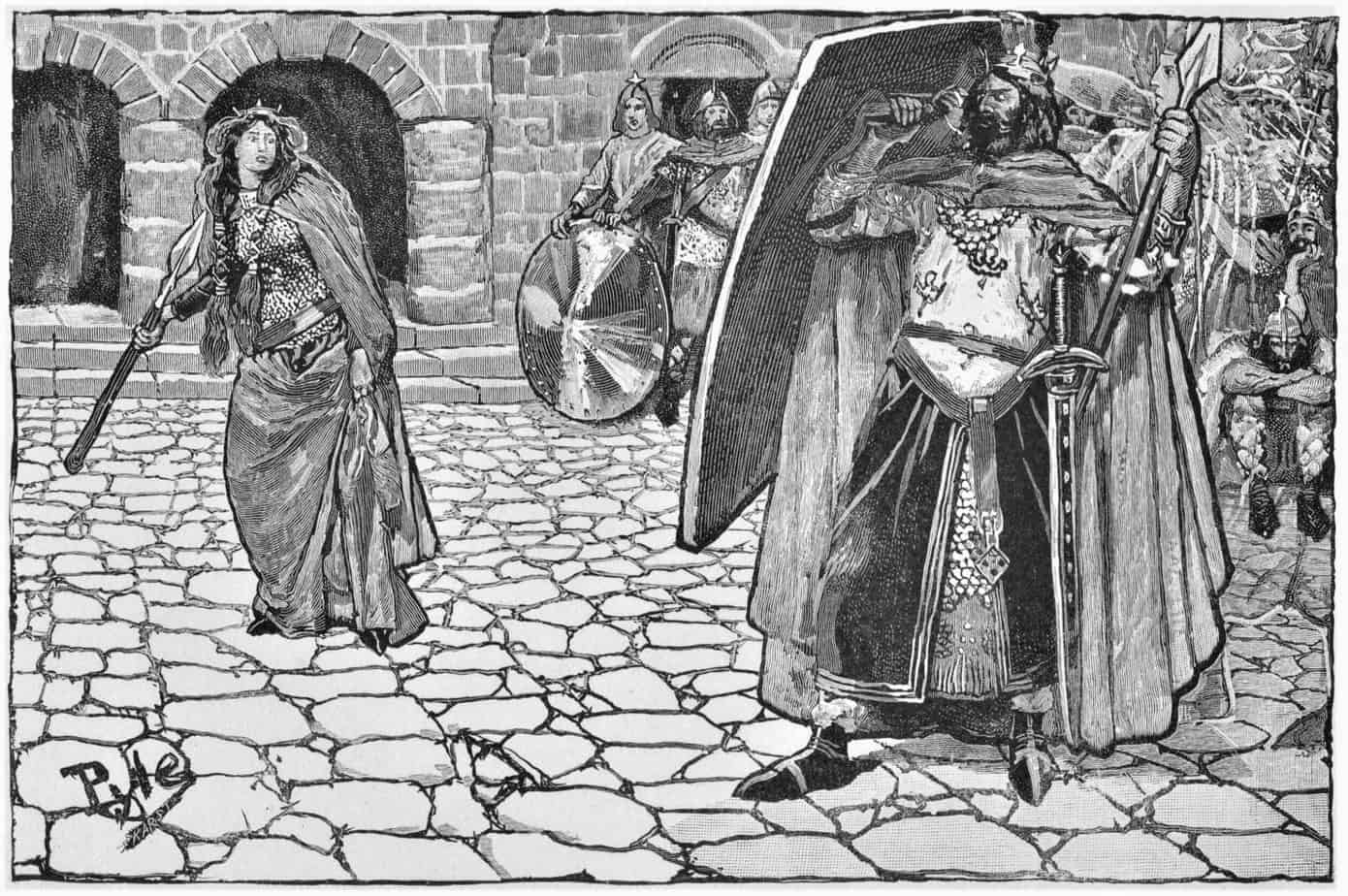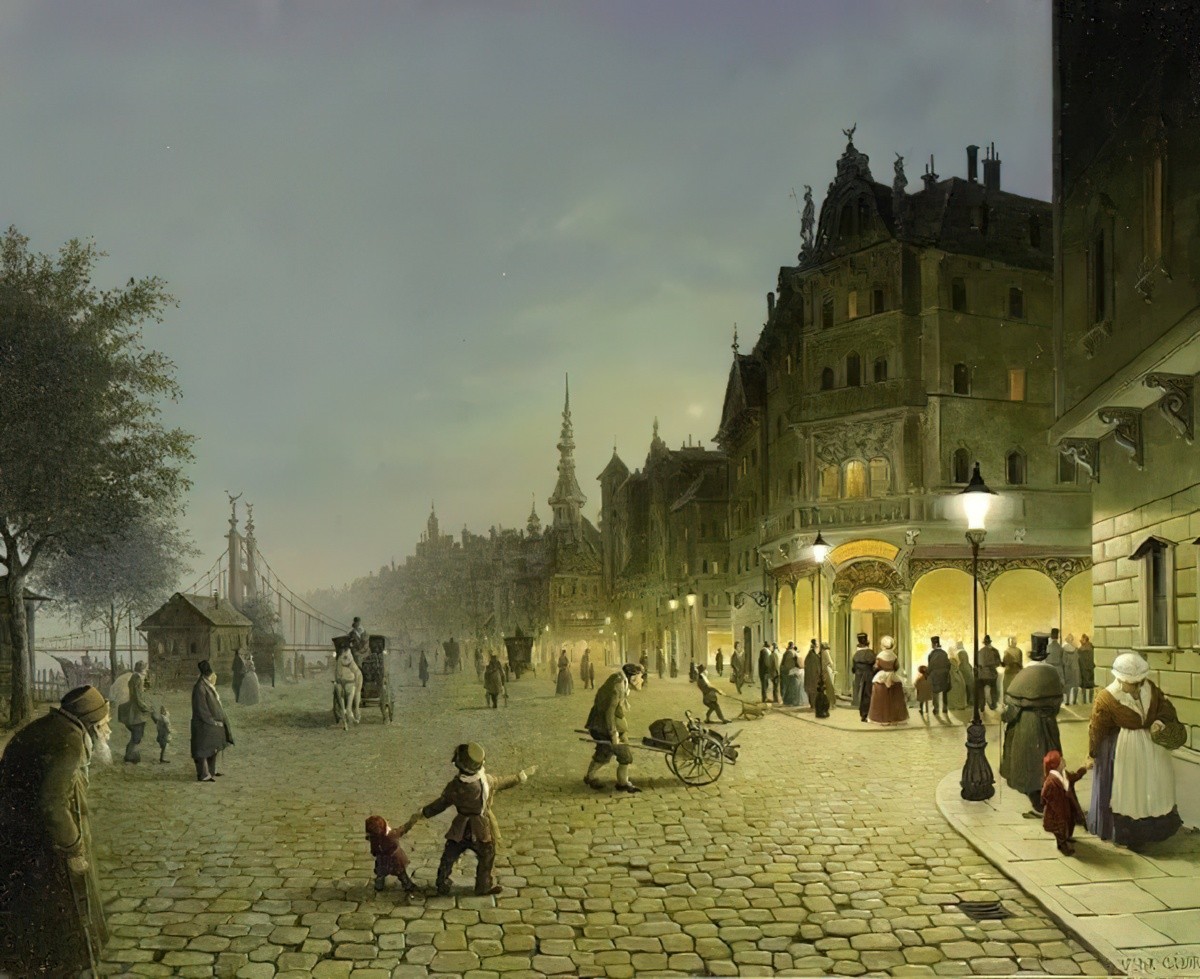 Those paved paths above are impressive, but if those stones are wet, now you've got a picture where the stones are the star.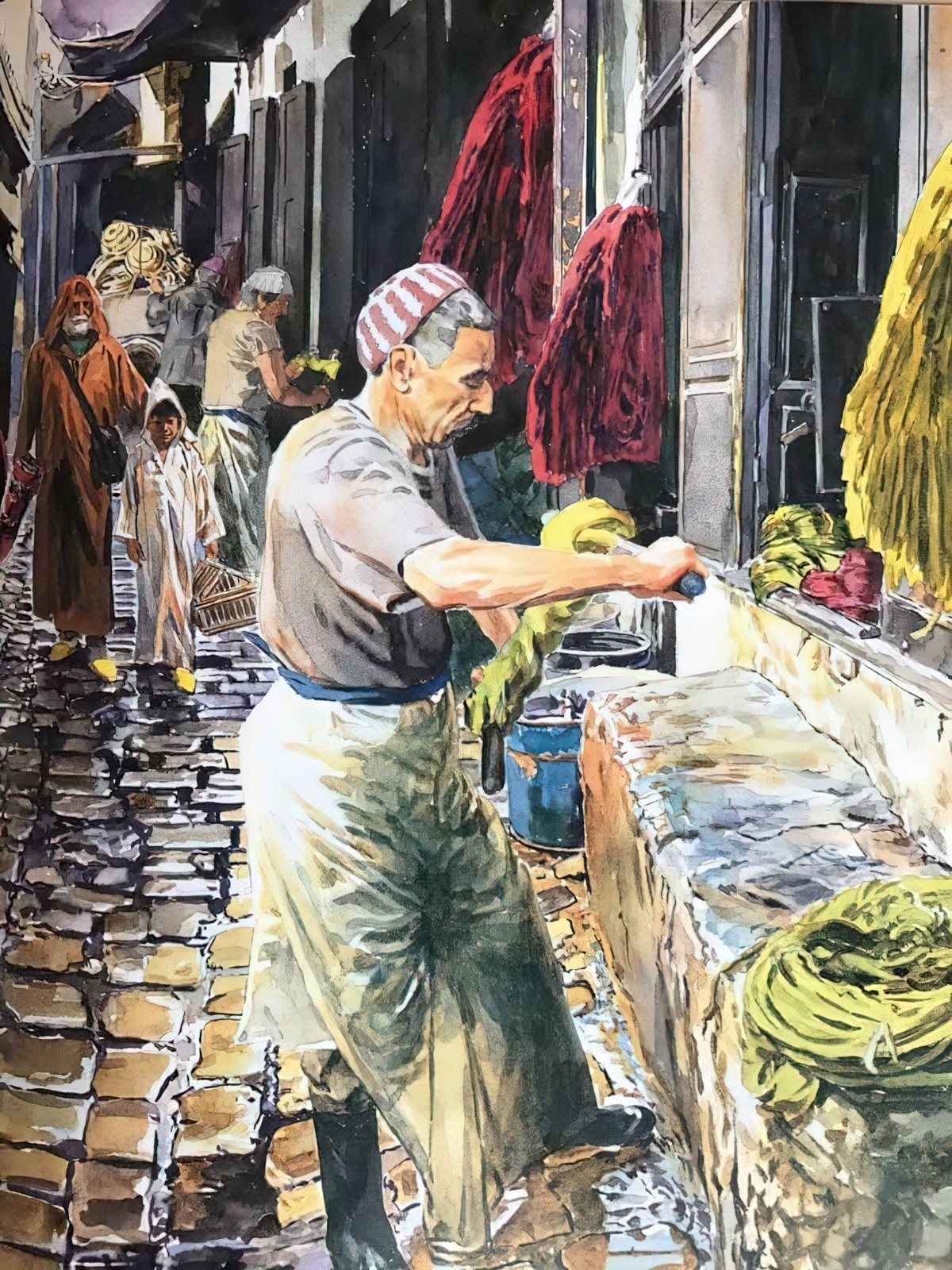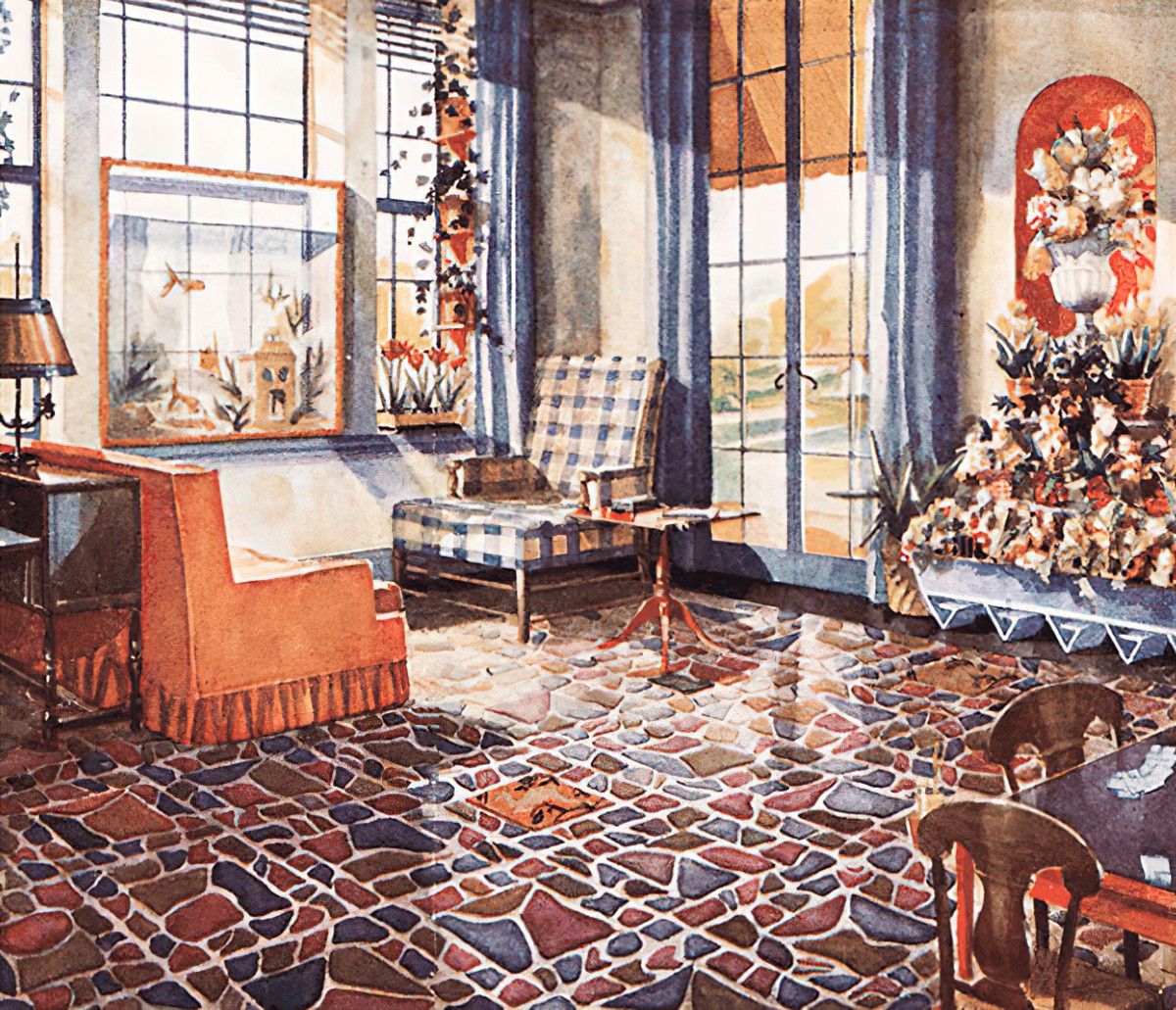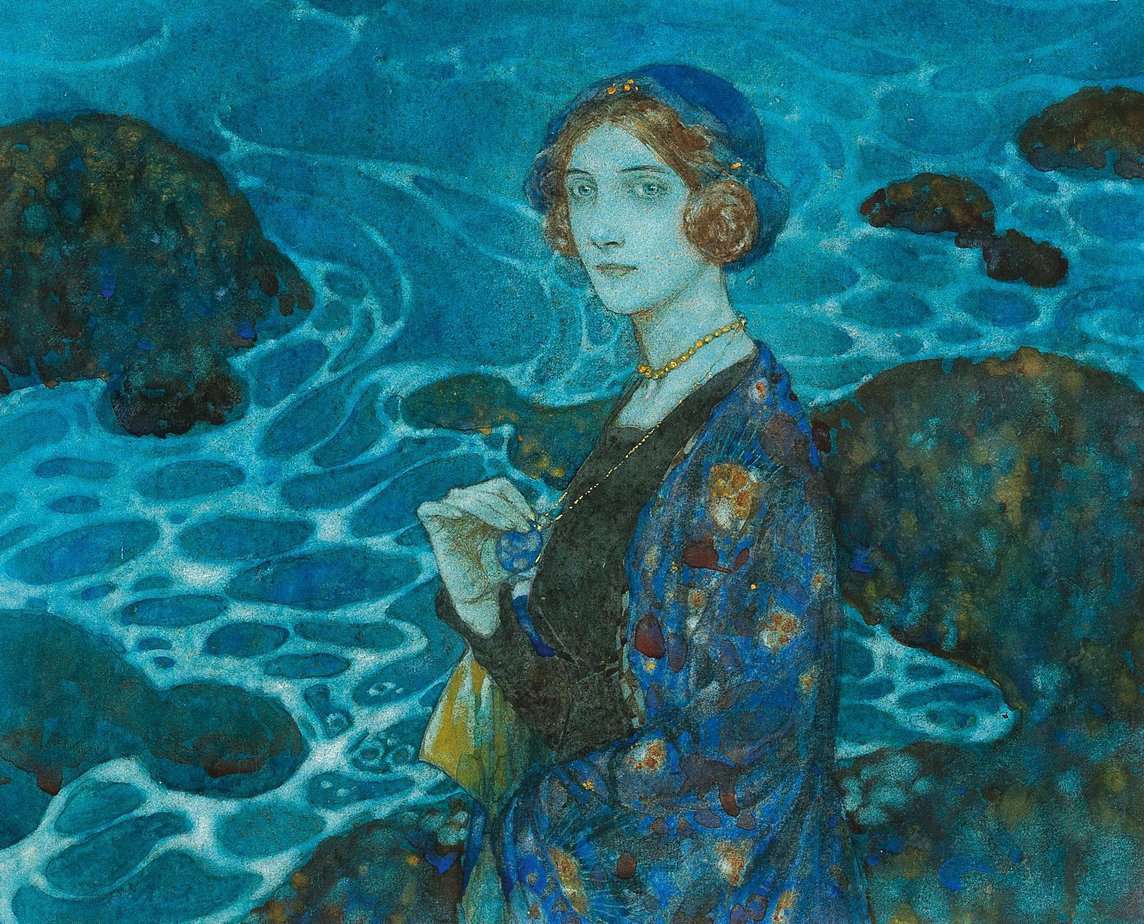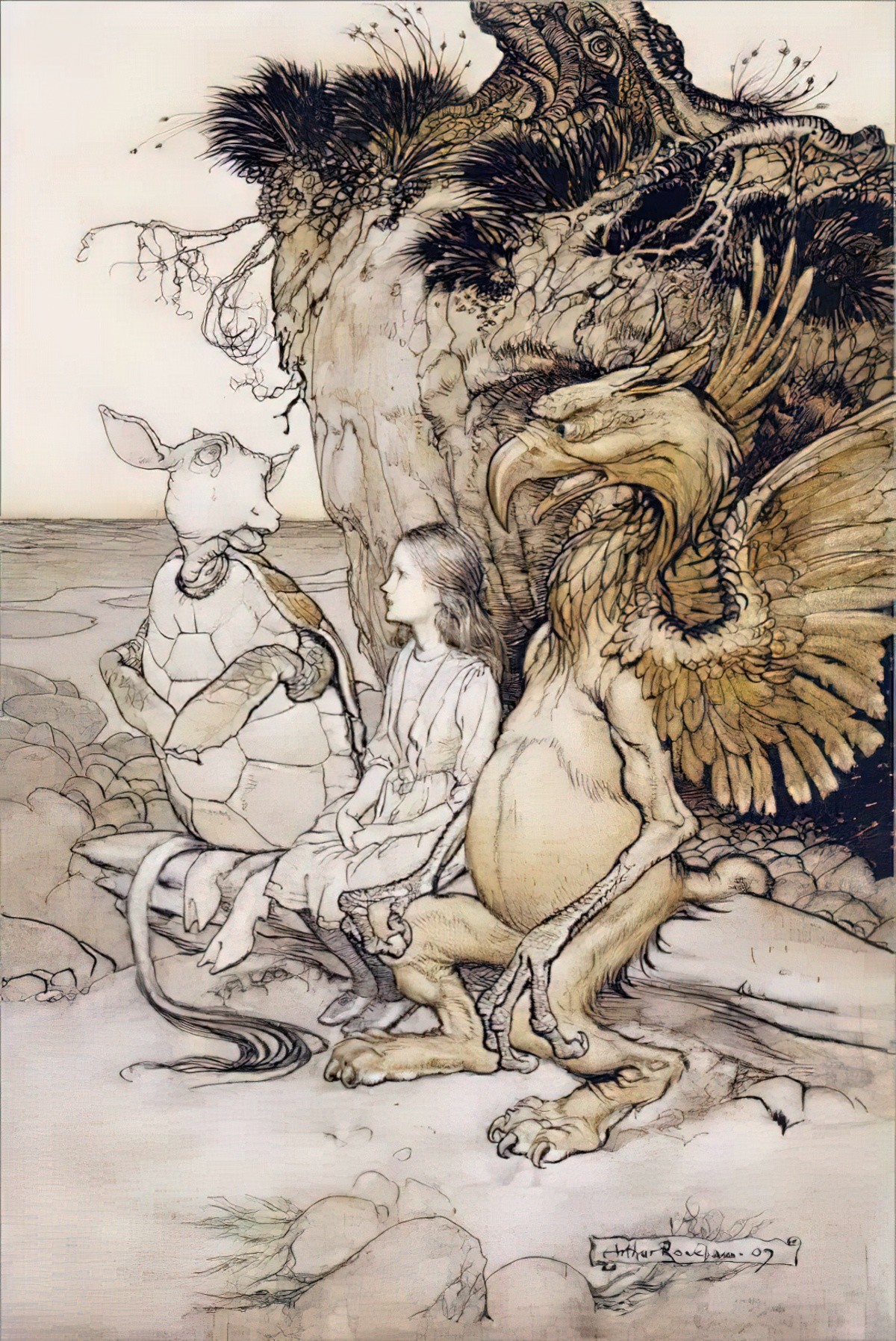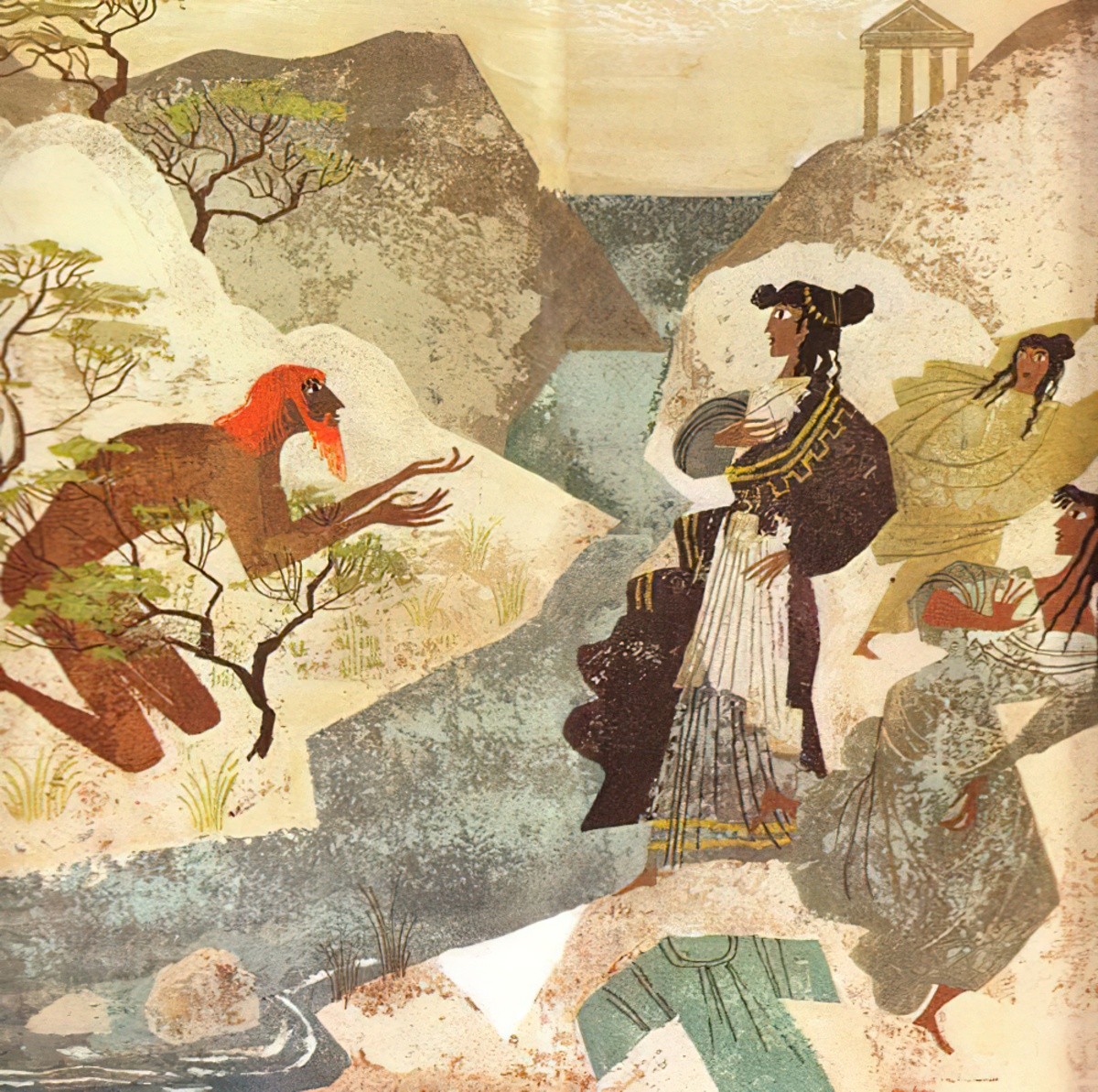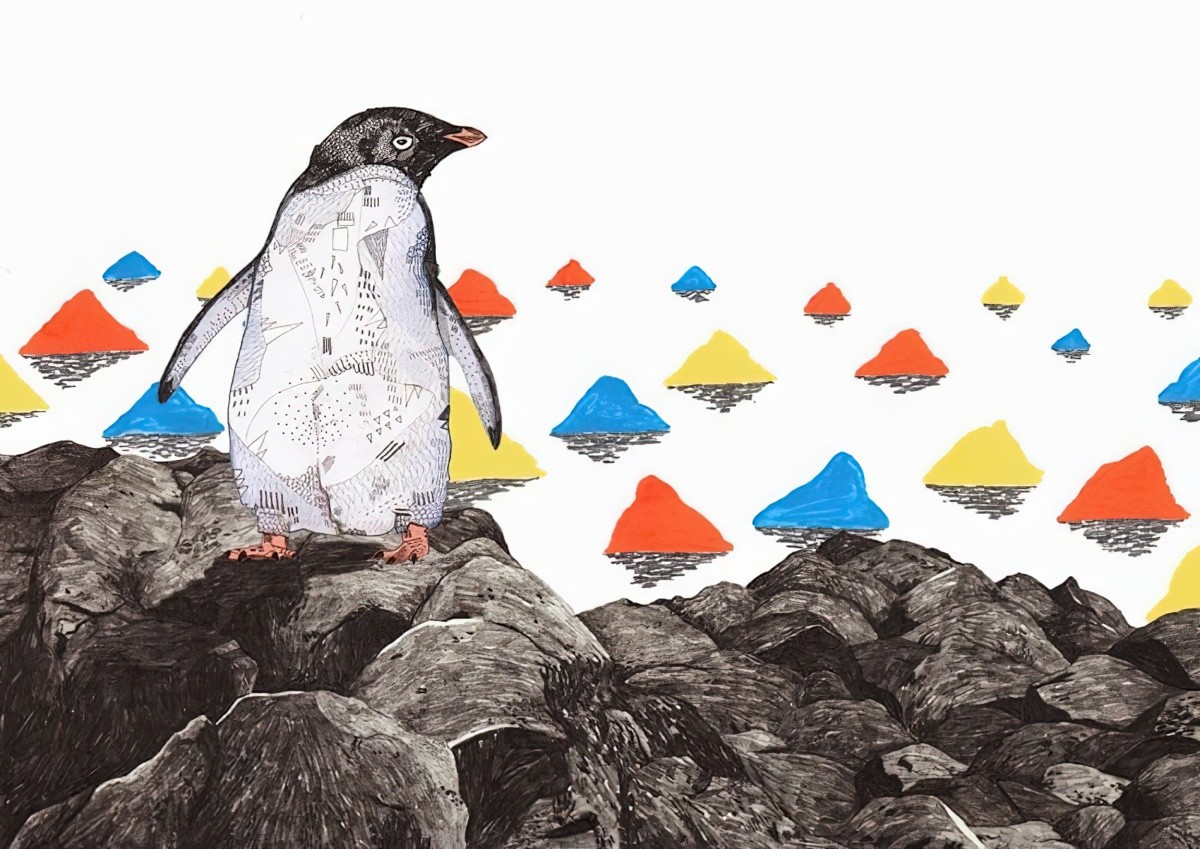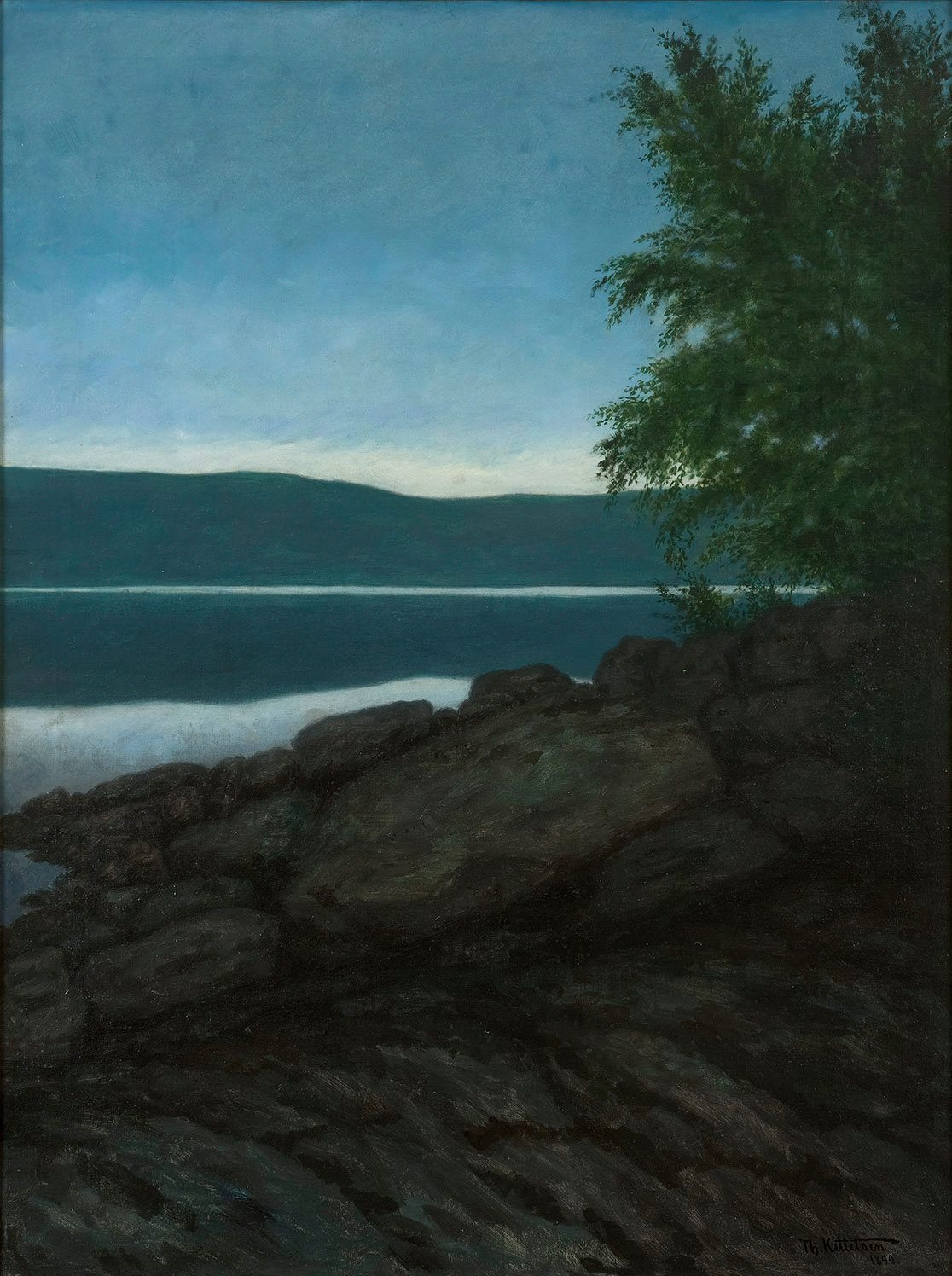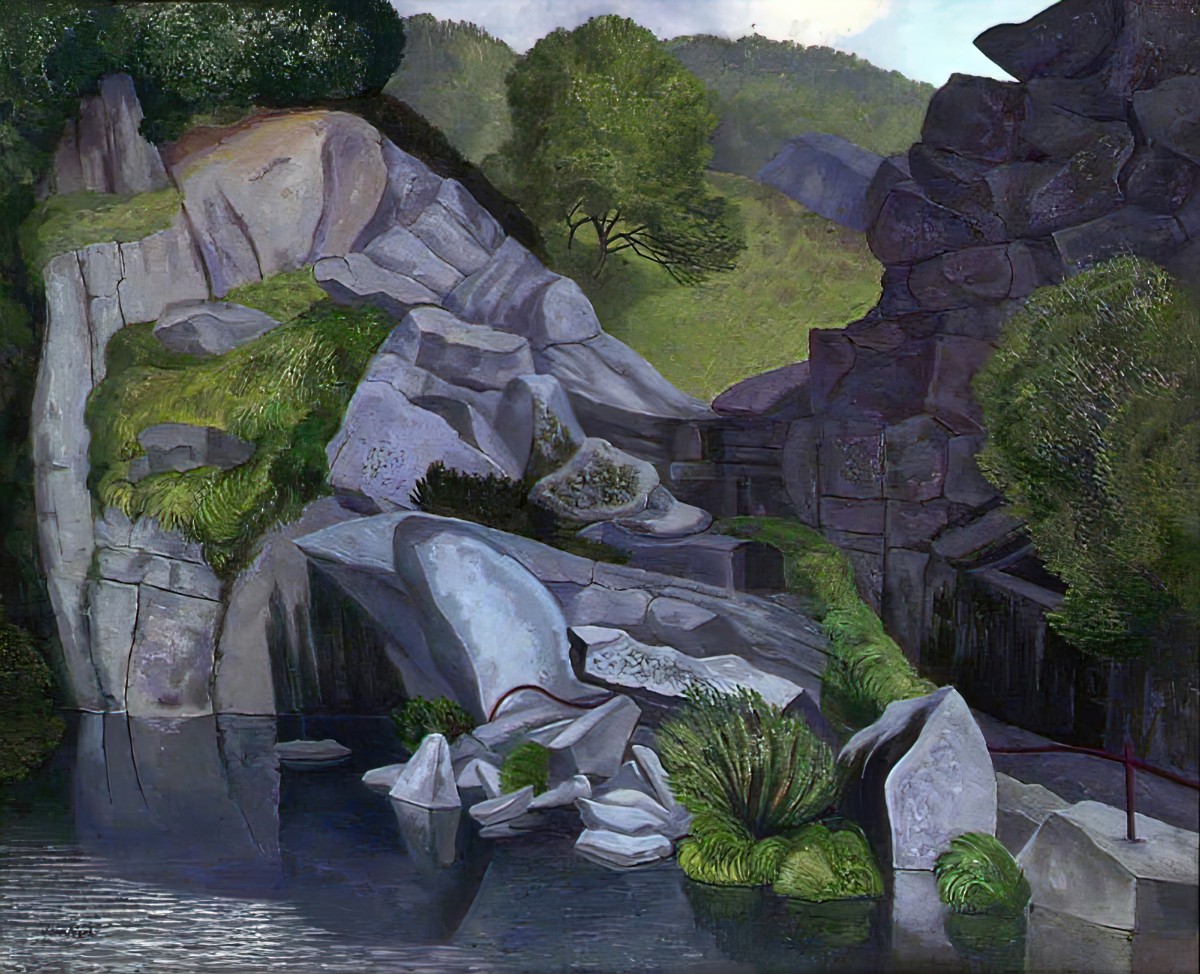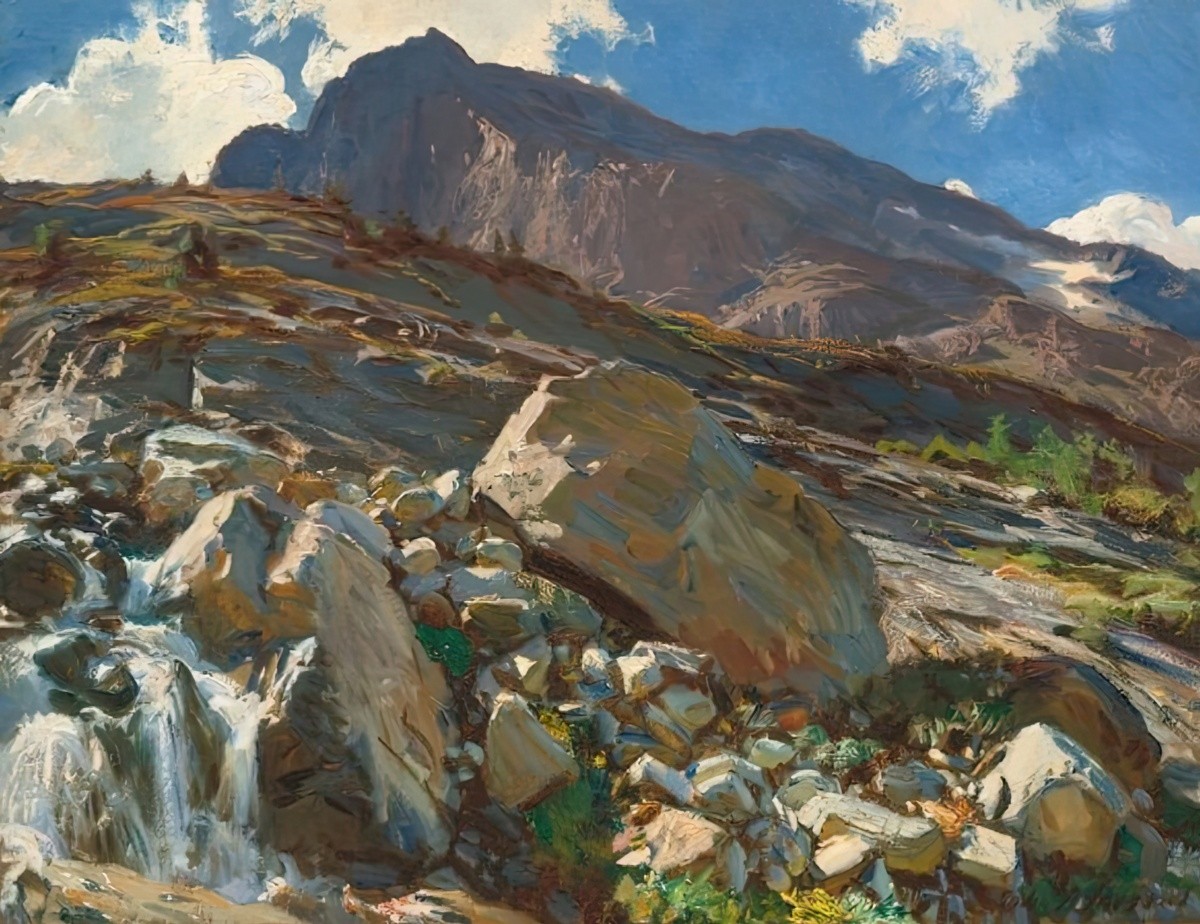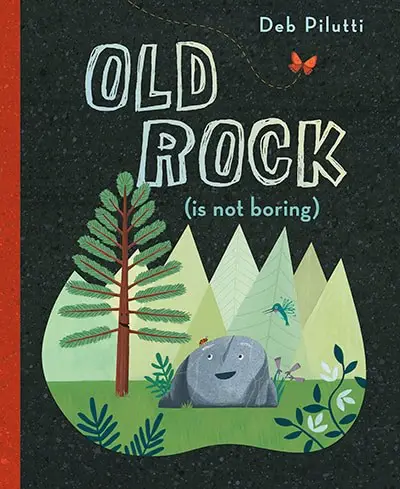 Quirky charm infuses this tale of Old Rock's life story, which is much more exciting than you'd expect.
Old Rock has been sitting in the same spot in the pine forest for as long as anyone can remember. Spotted Beetle, Tall Pine, and Hummingbird think just sitting there must be boring, but they are in for a wonderful surprise.
Fabulous tales of adventurous travel, exotic scenery, entertaining neighbors, and more from Old Rock's life prove it has been anything but boring.
Great storytellers come in all shapes, sizes, and ages, and Old Rock's stories are sure to inspire questions that lead to wonderful conversations about the past and the natural world.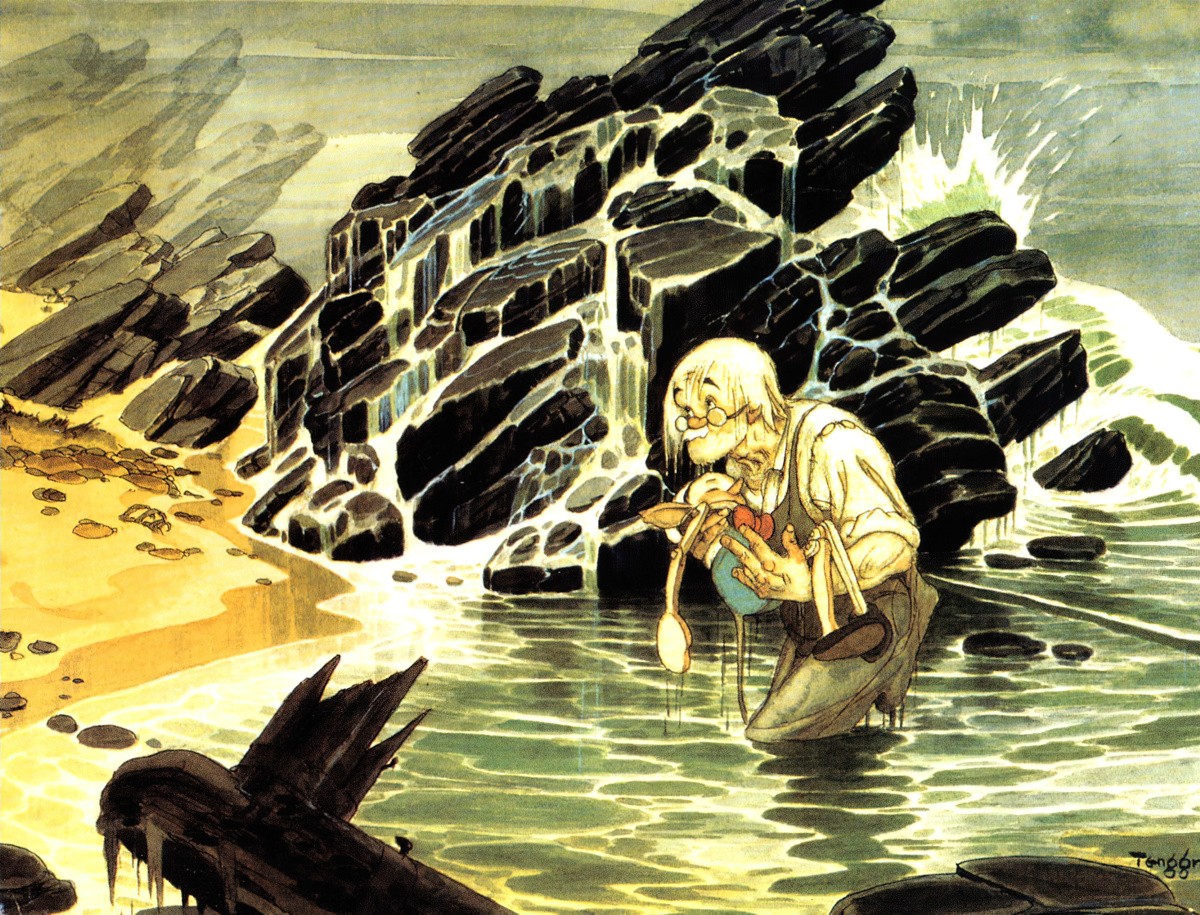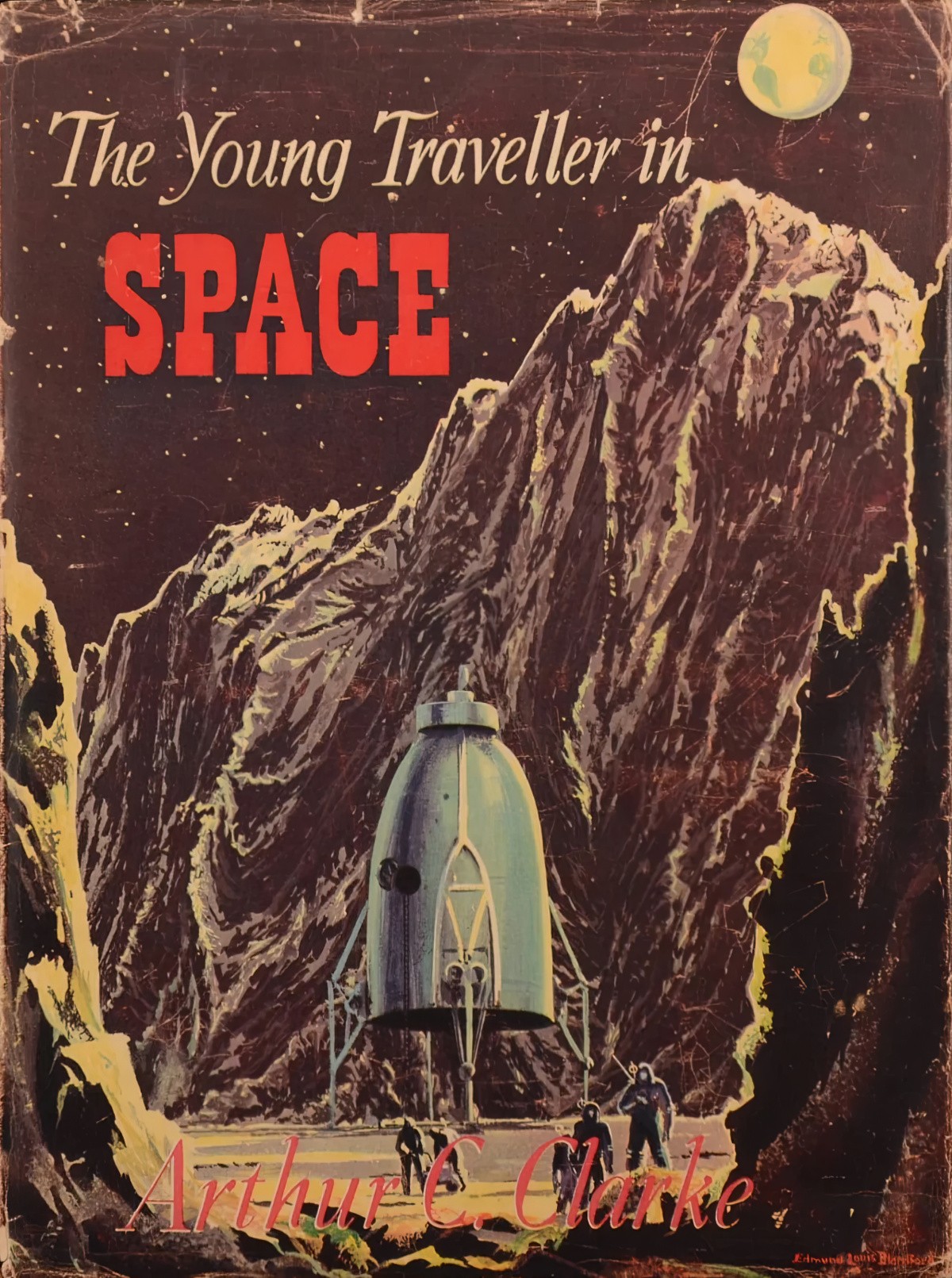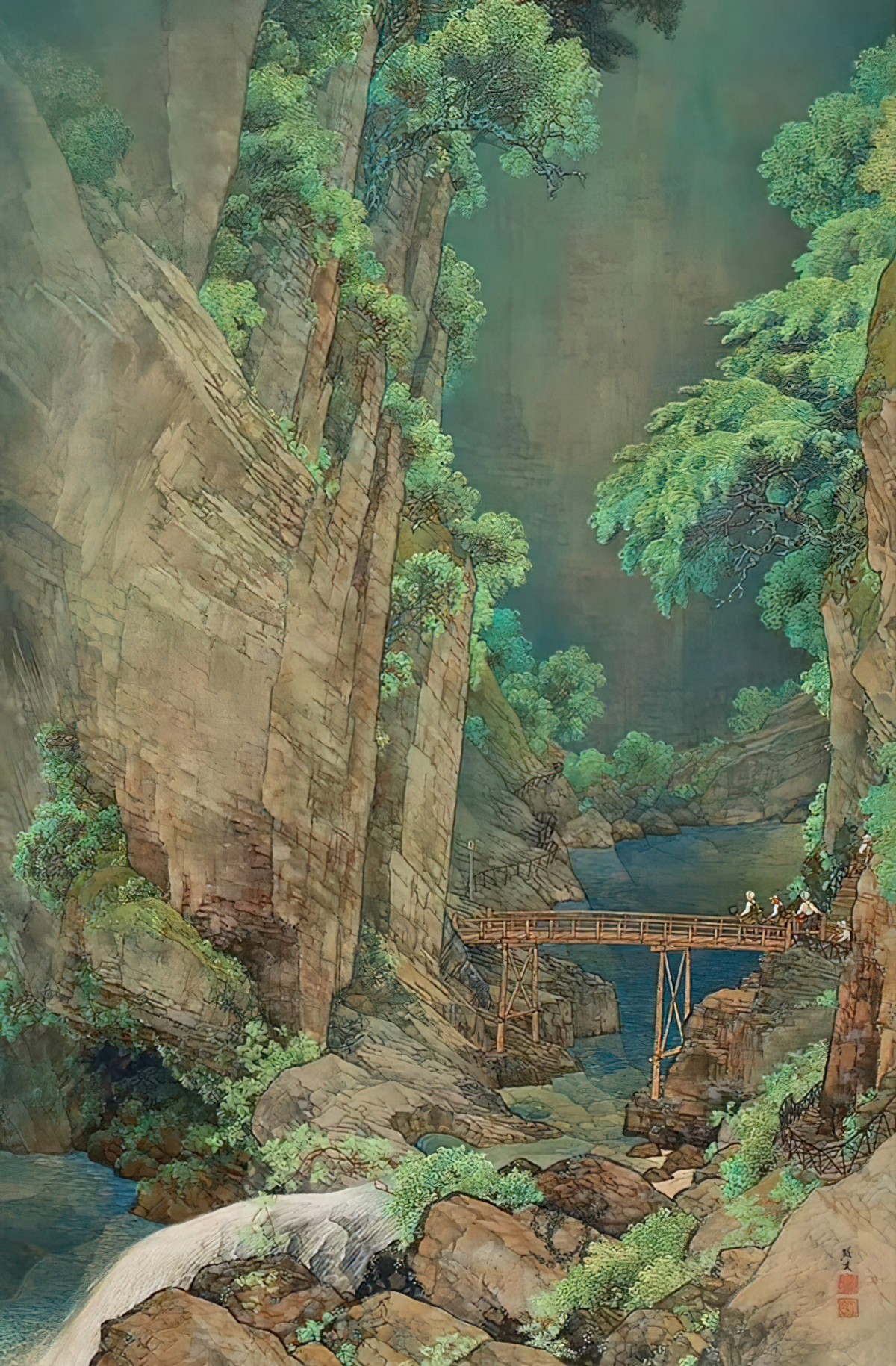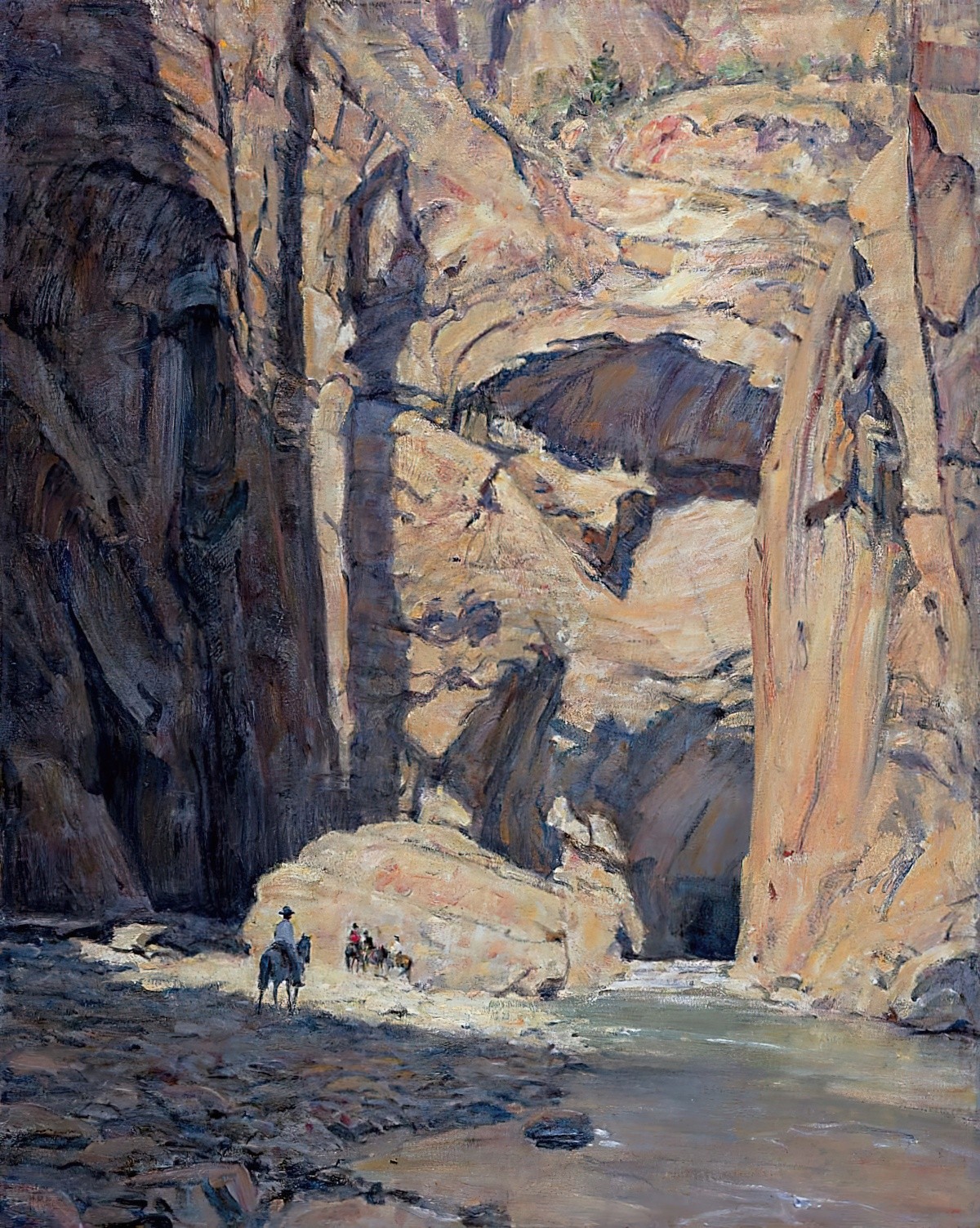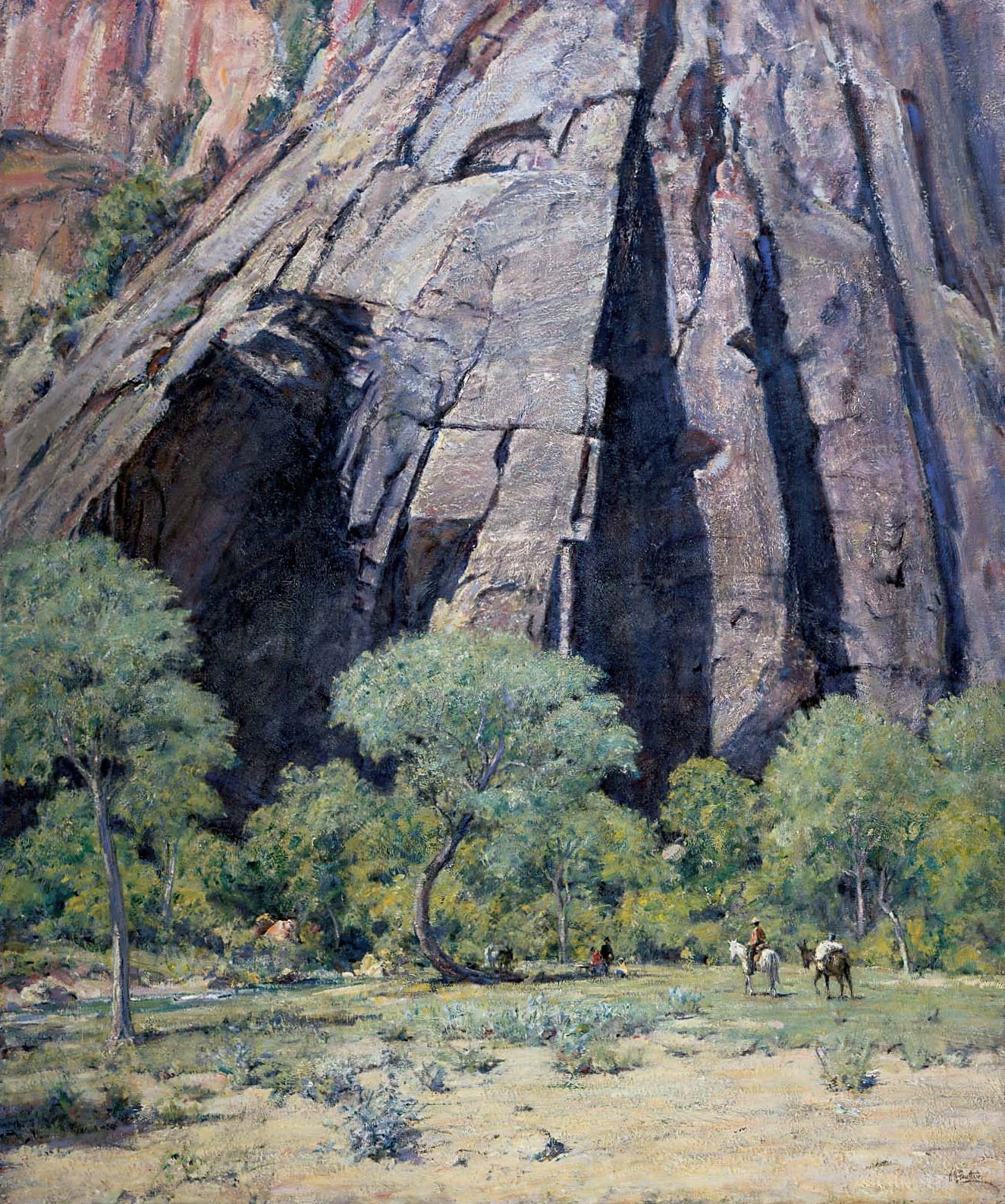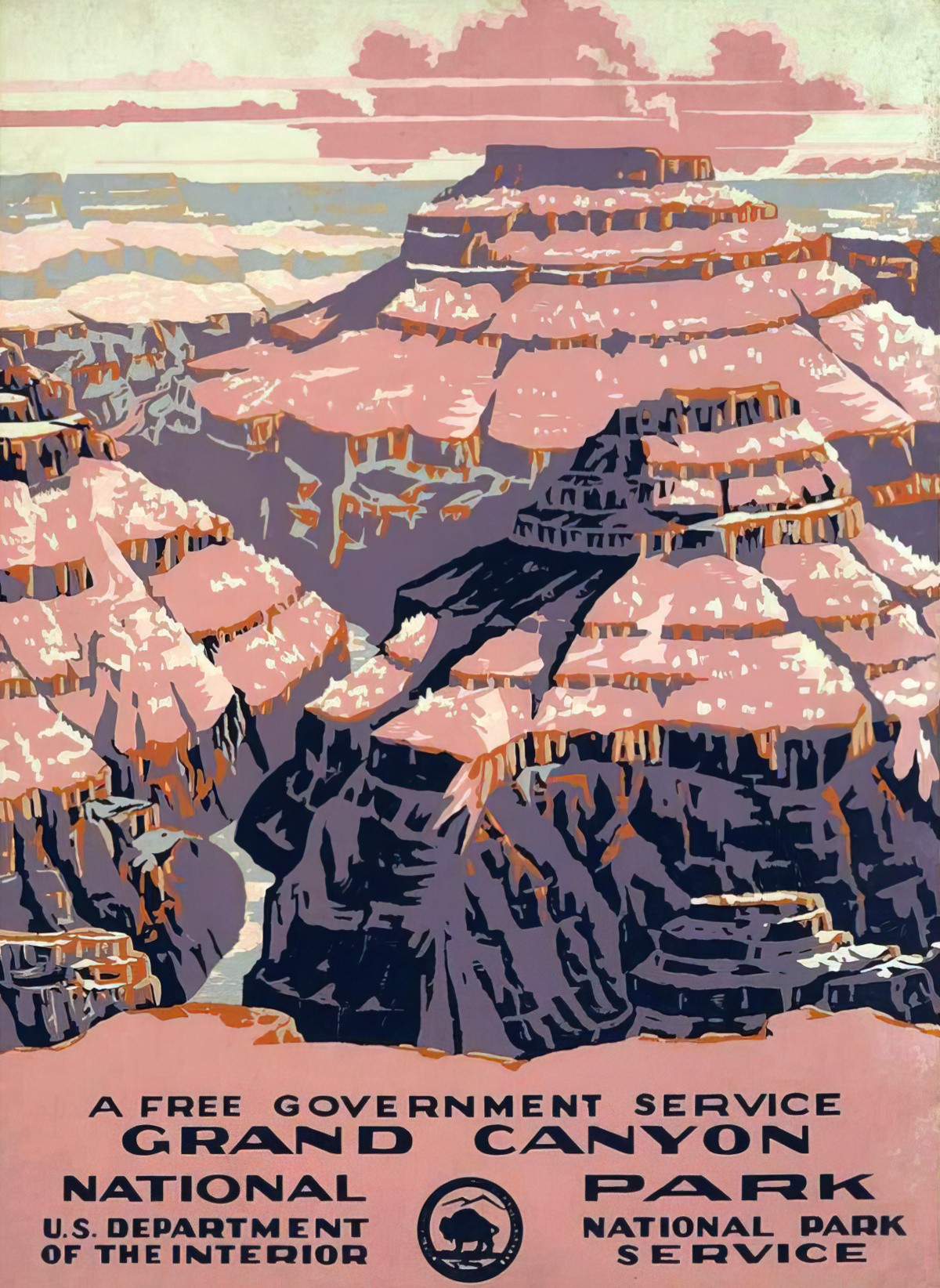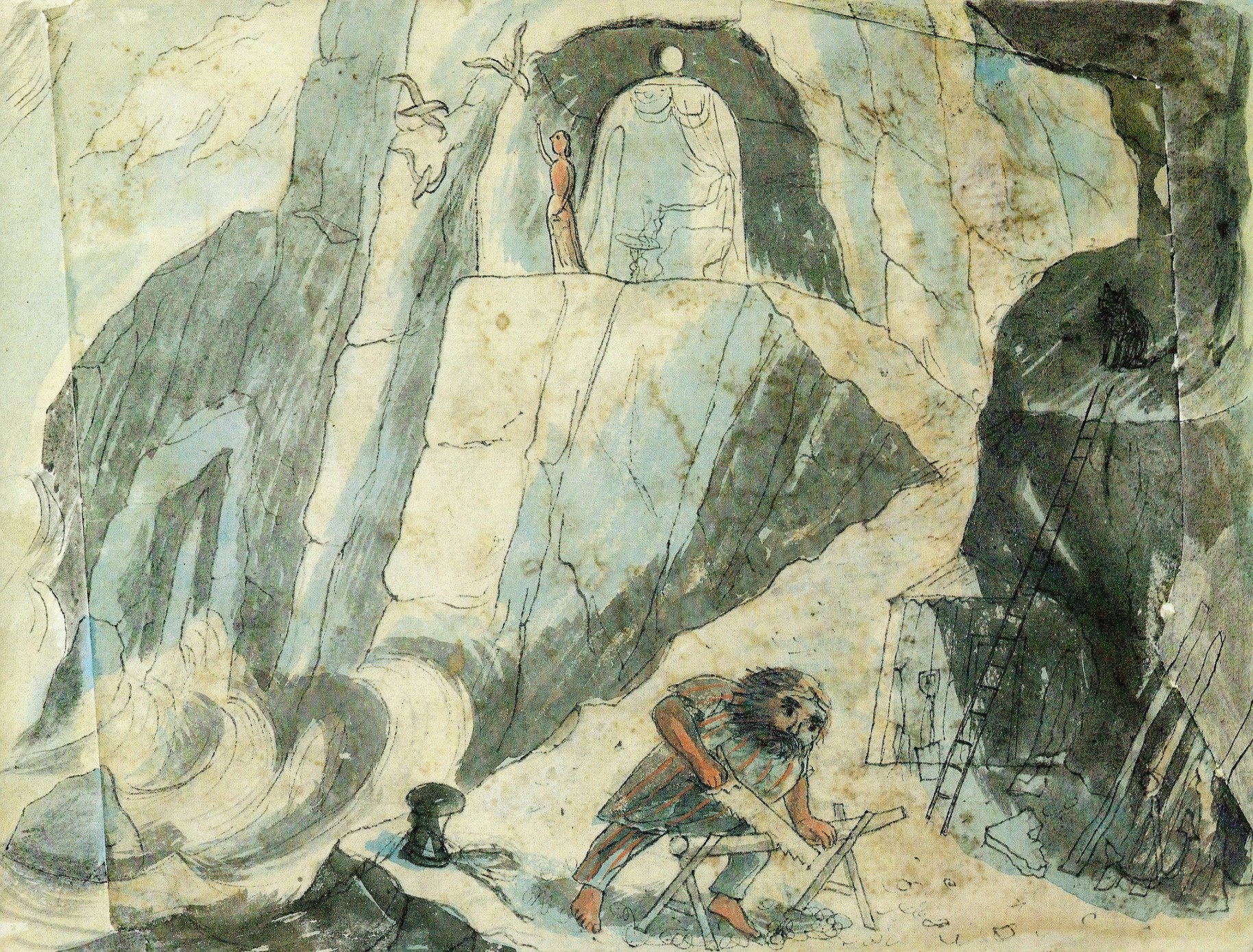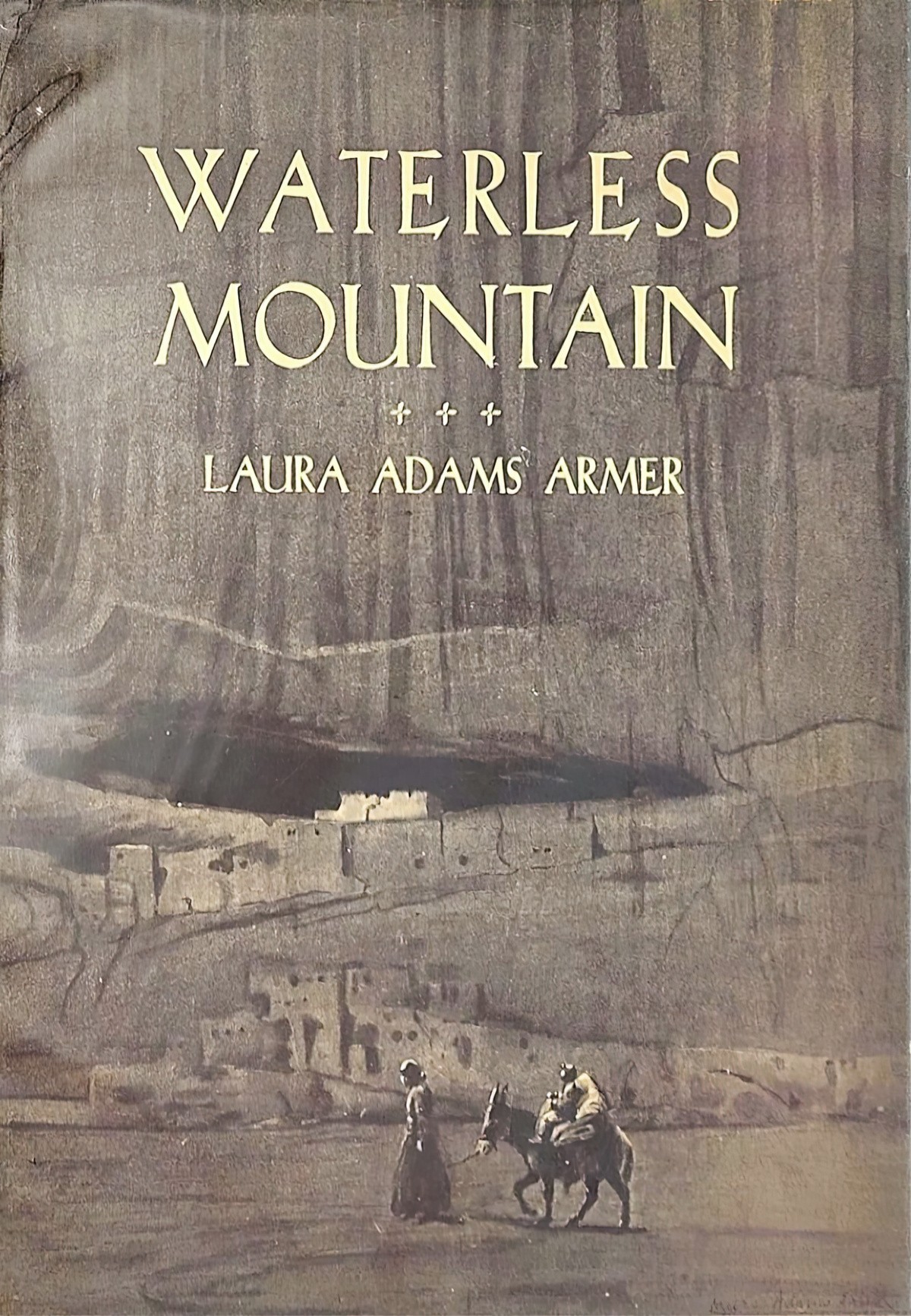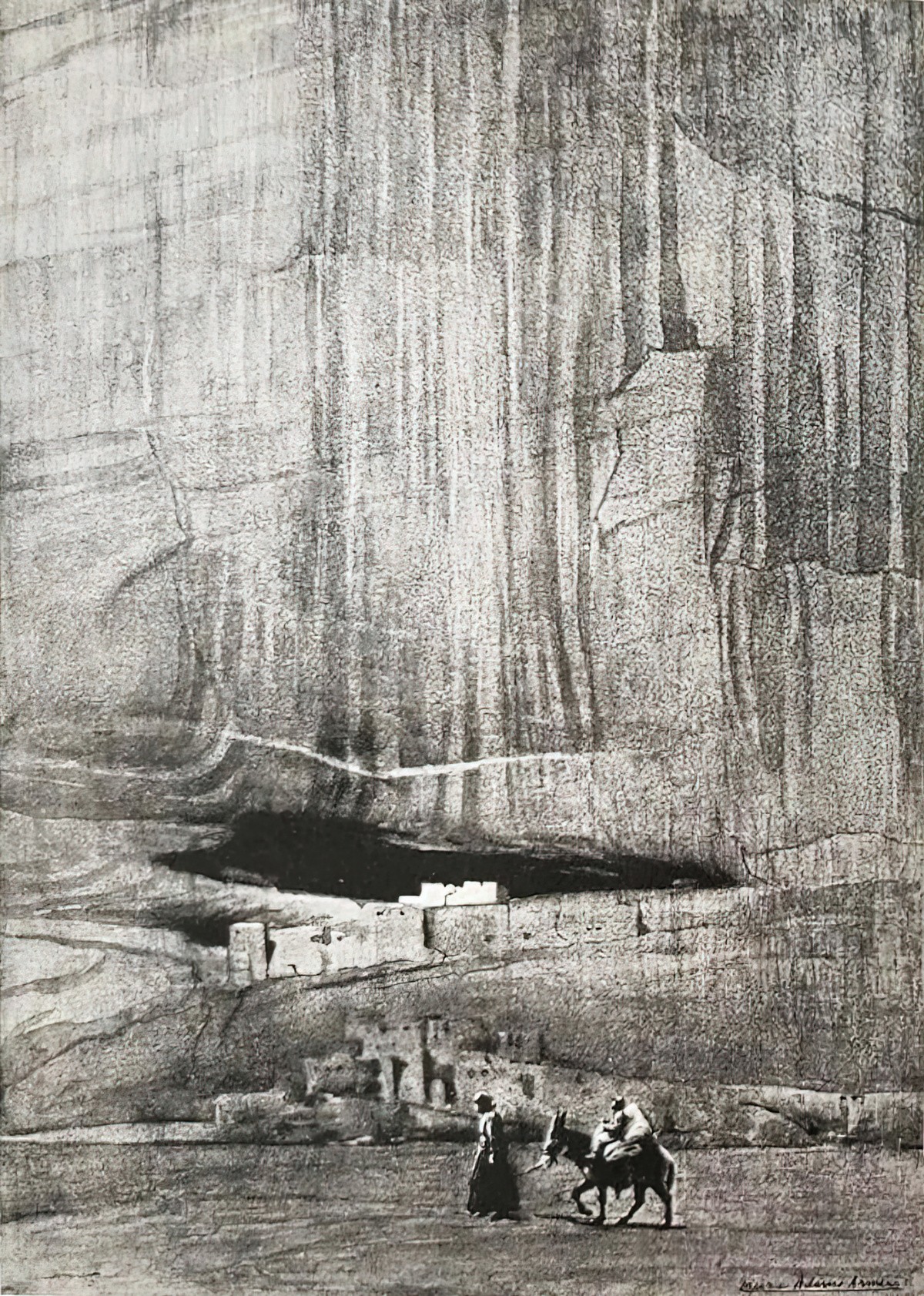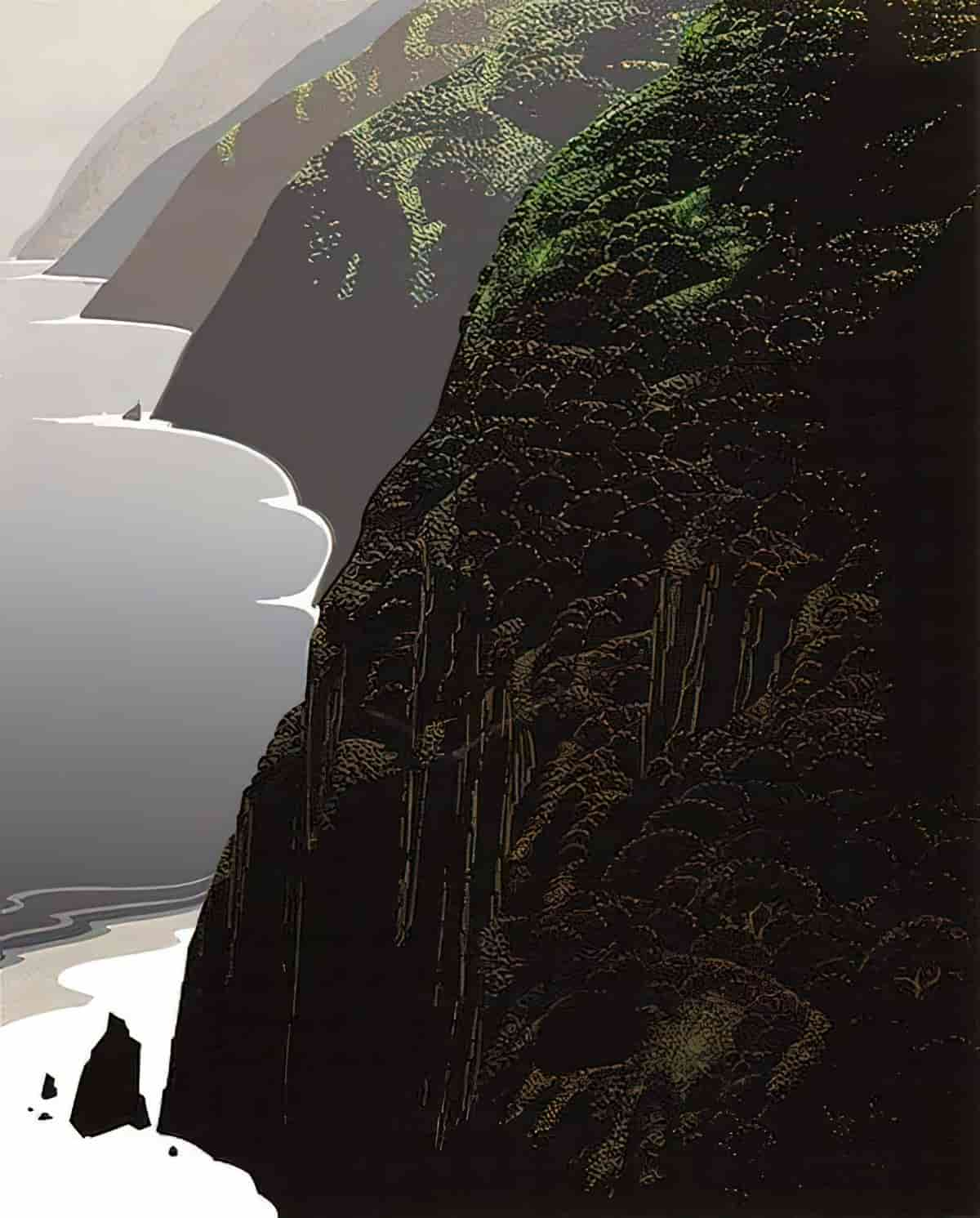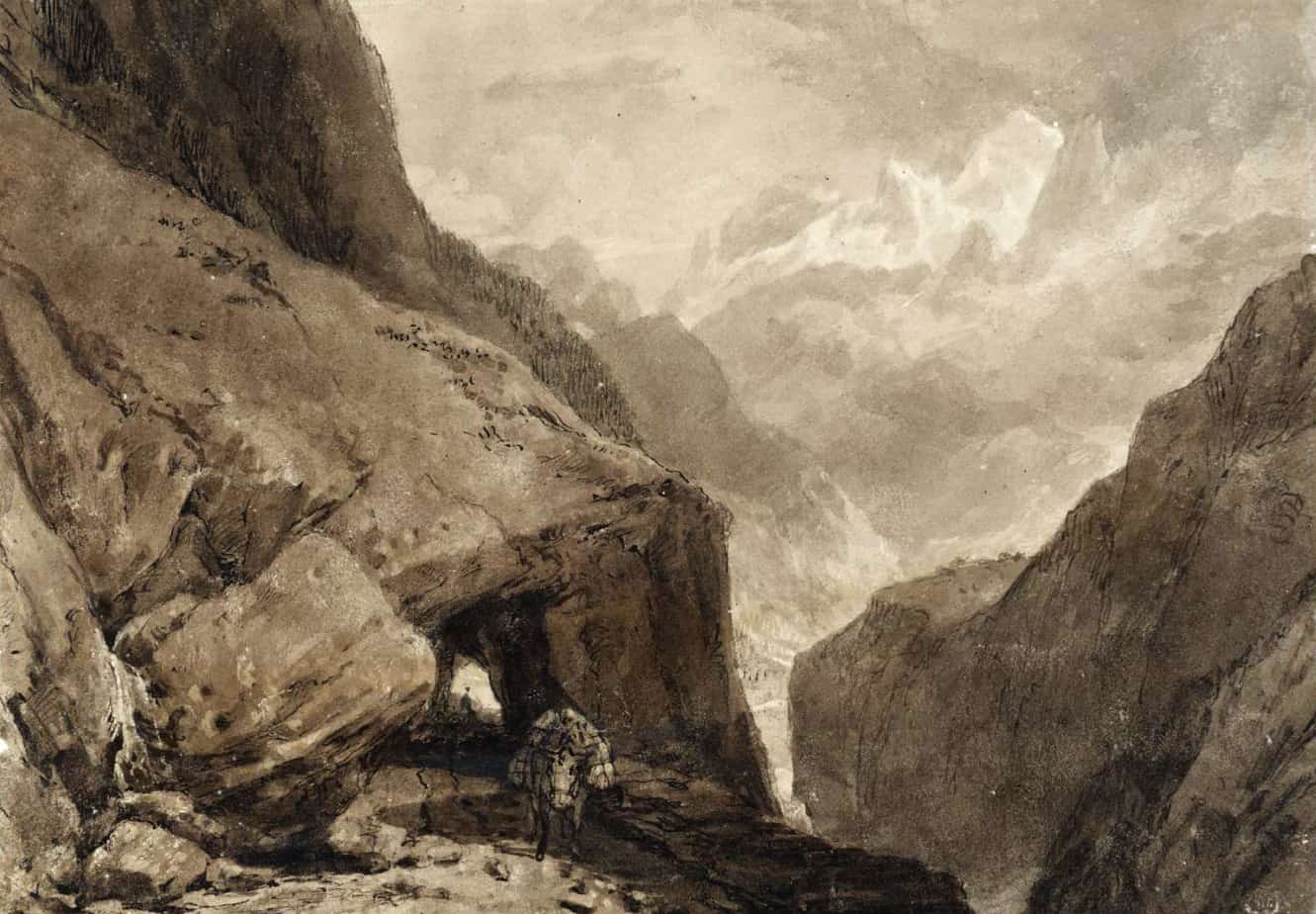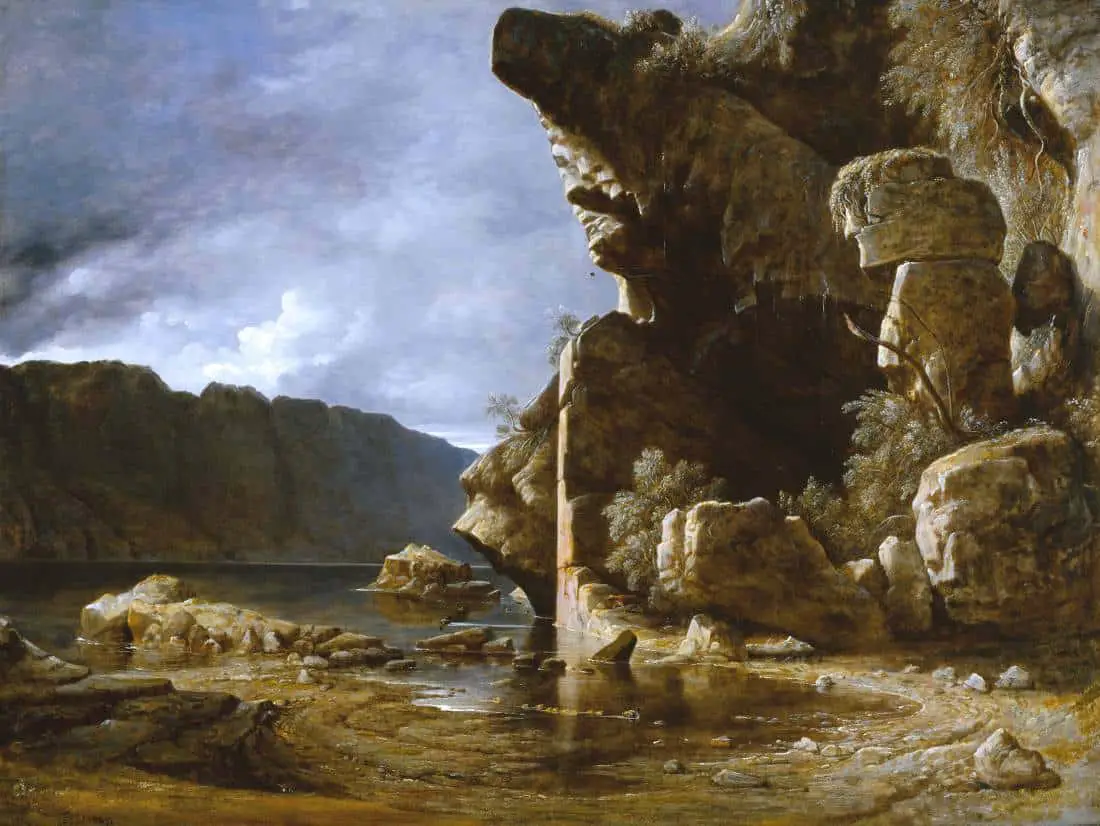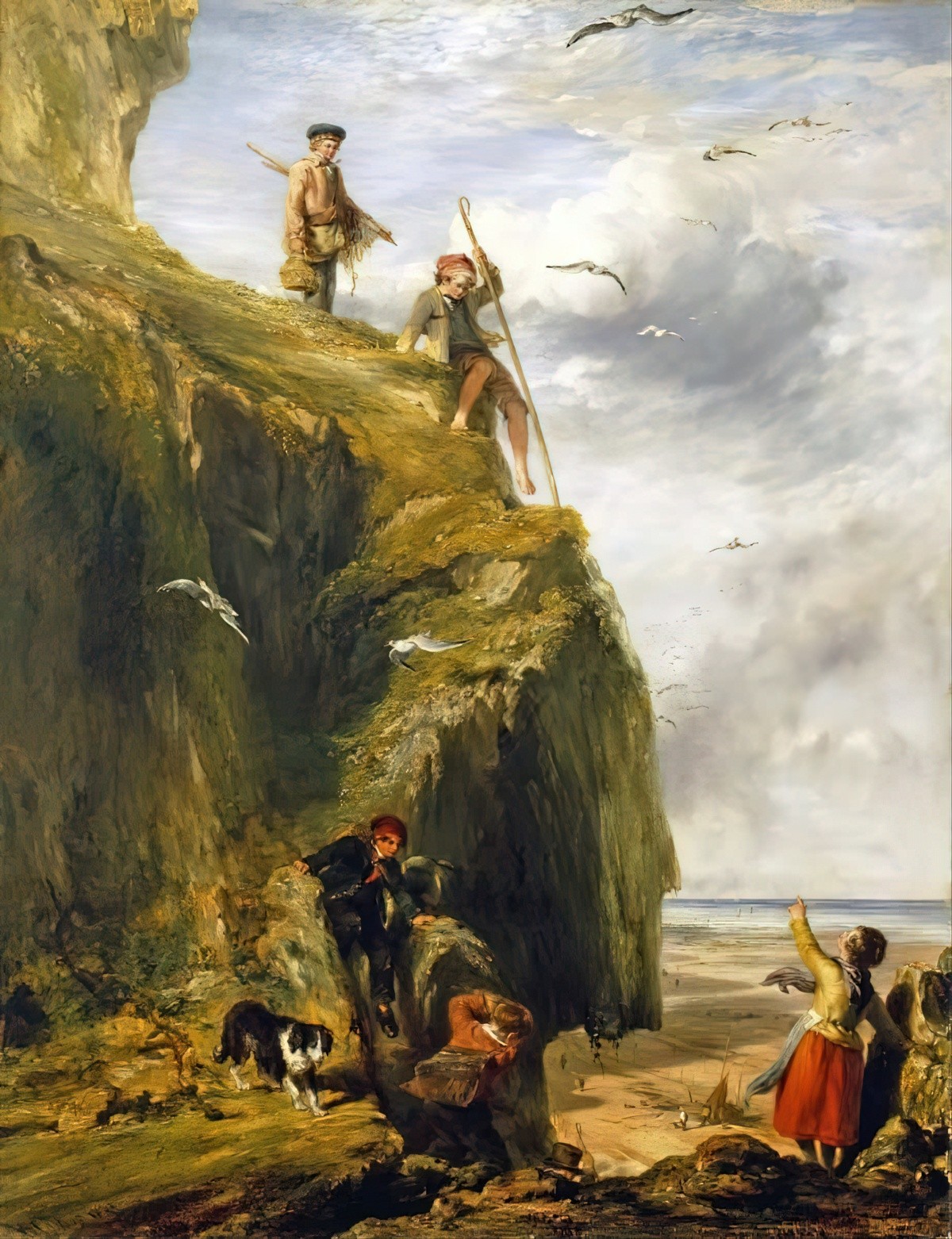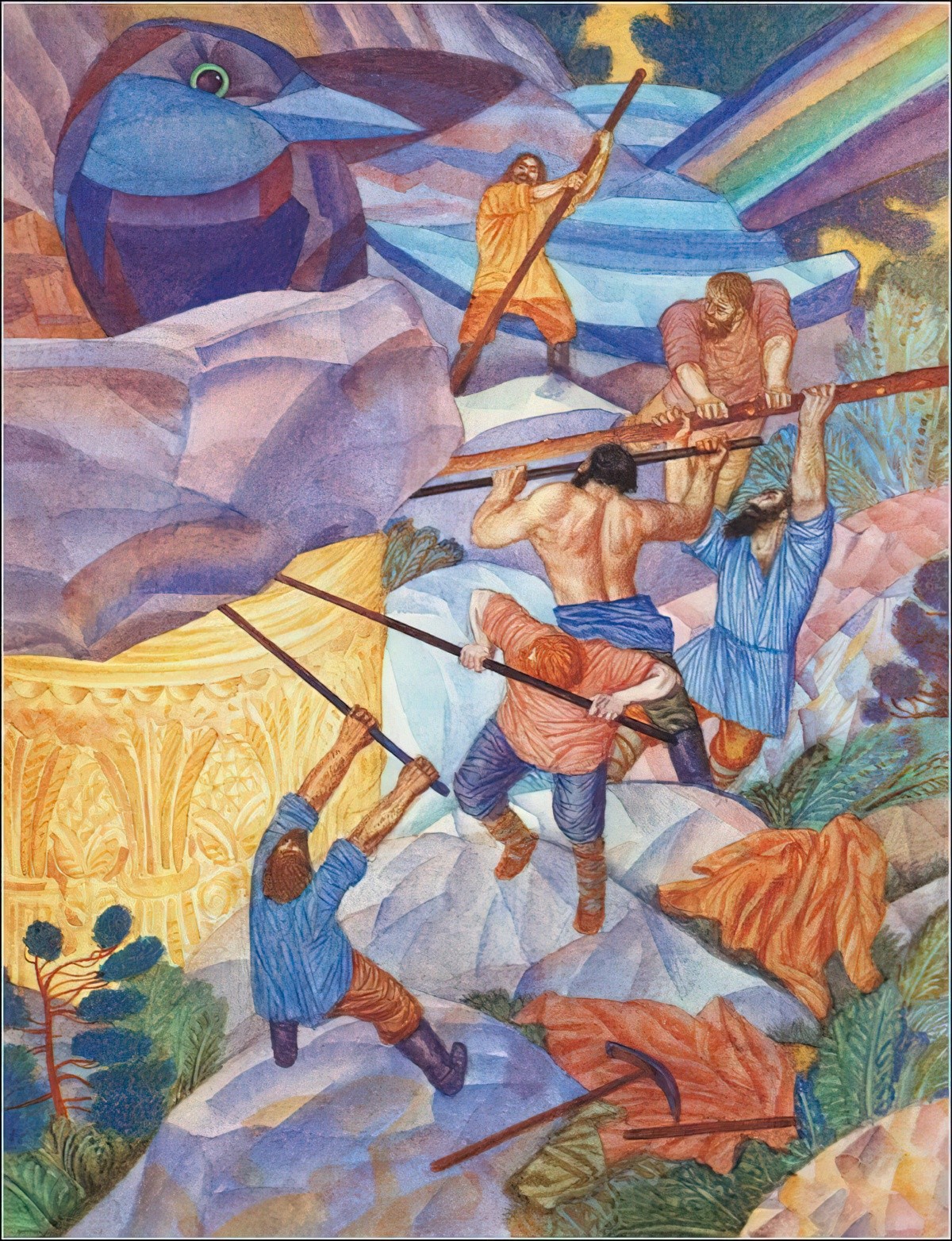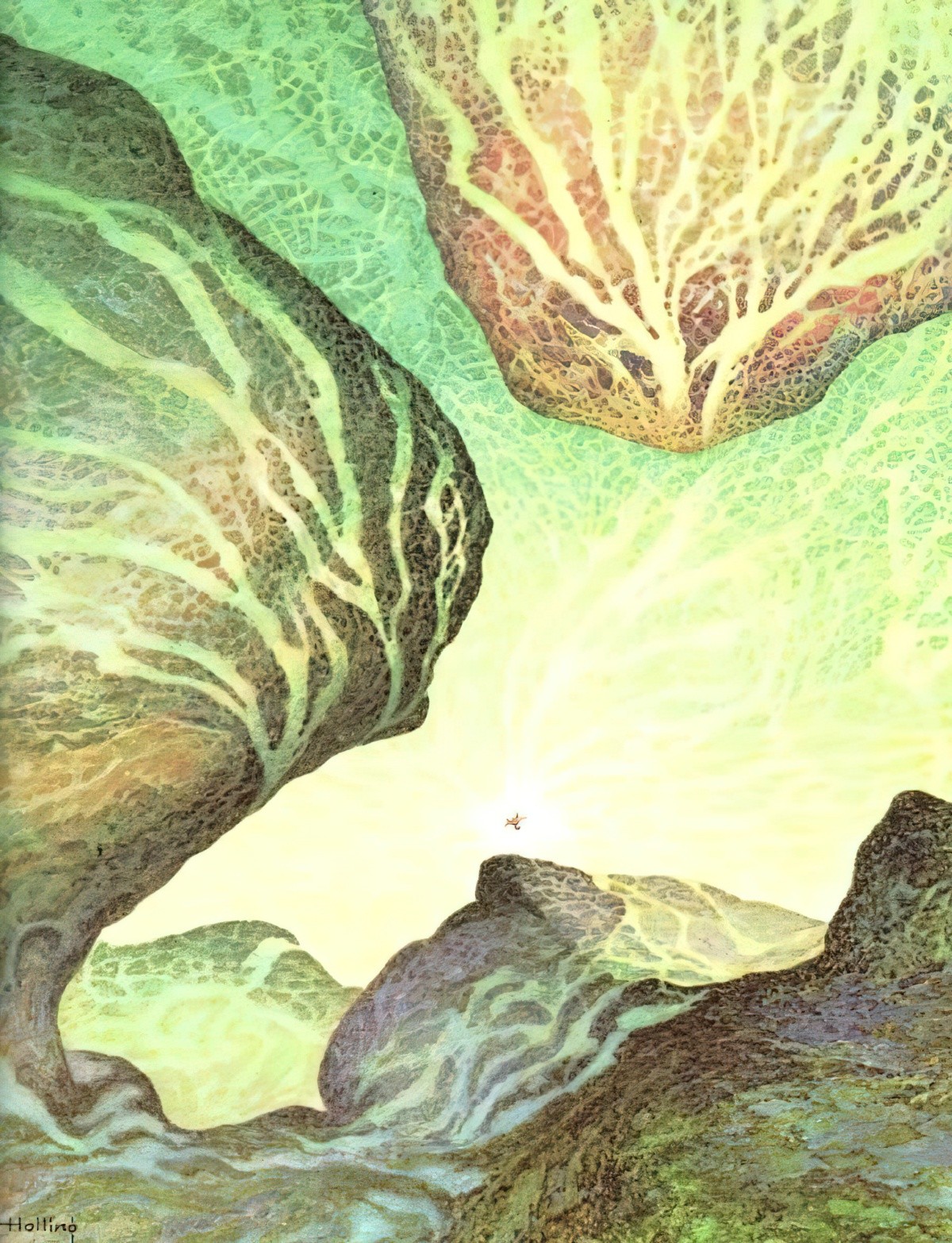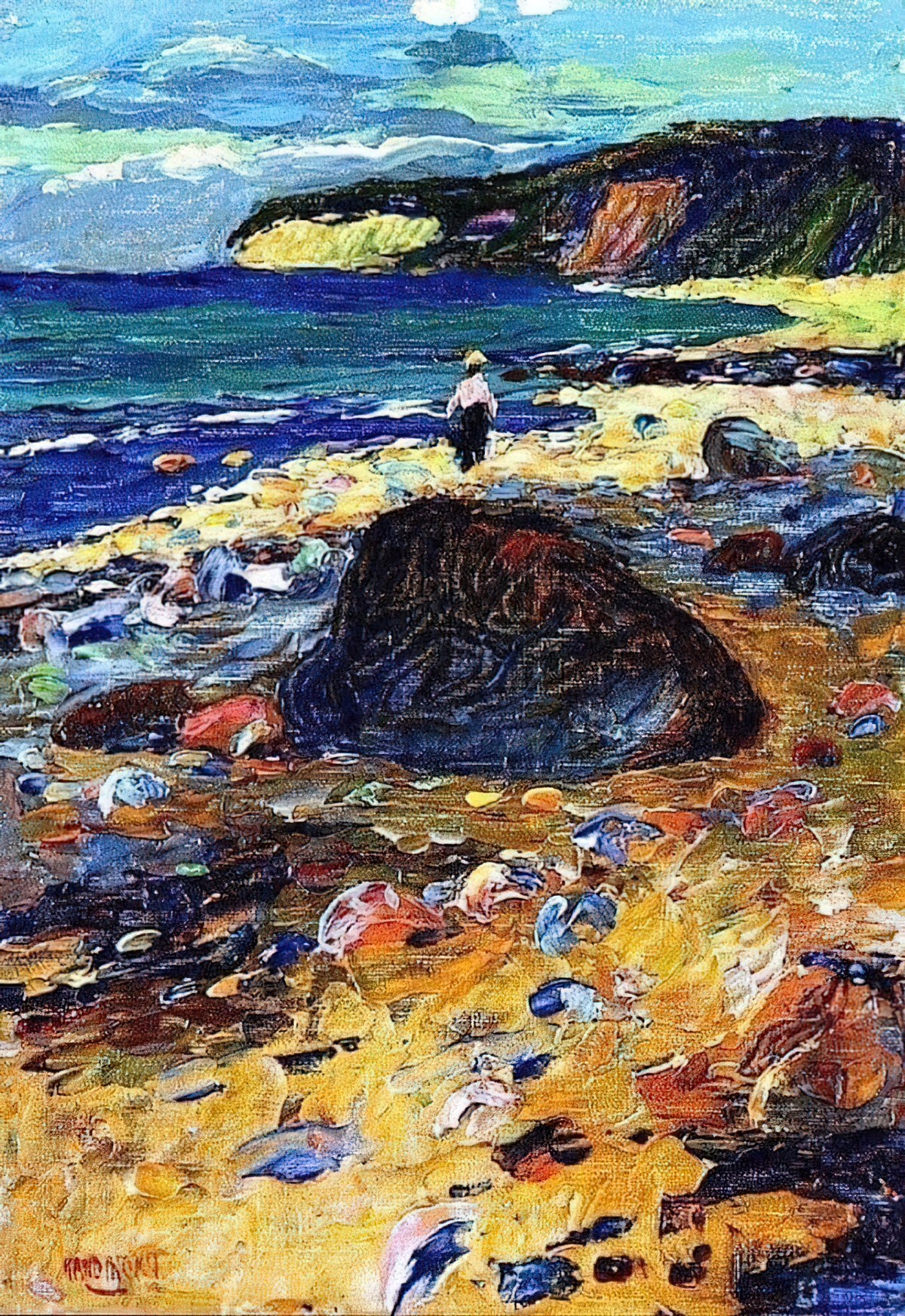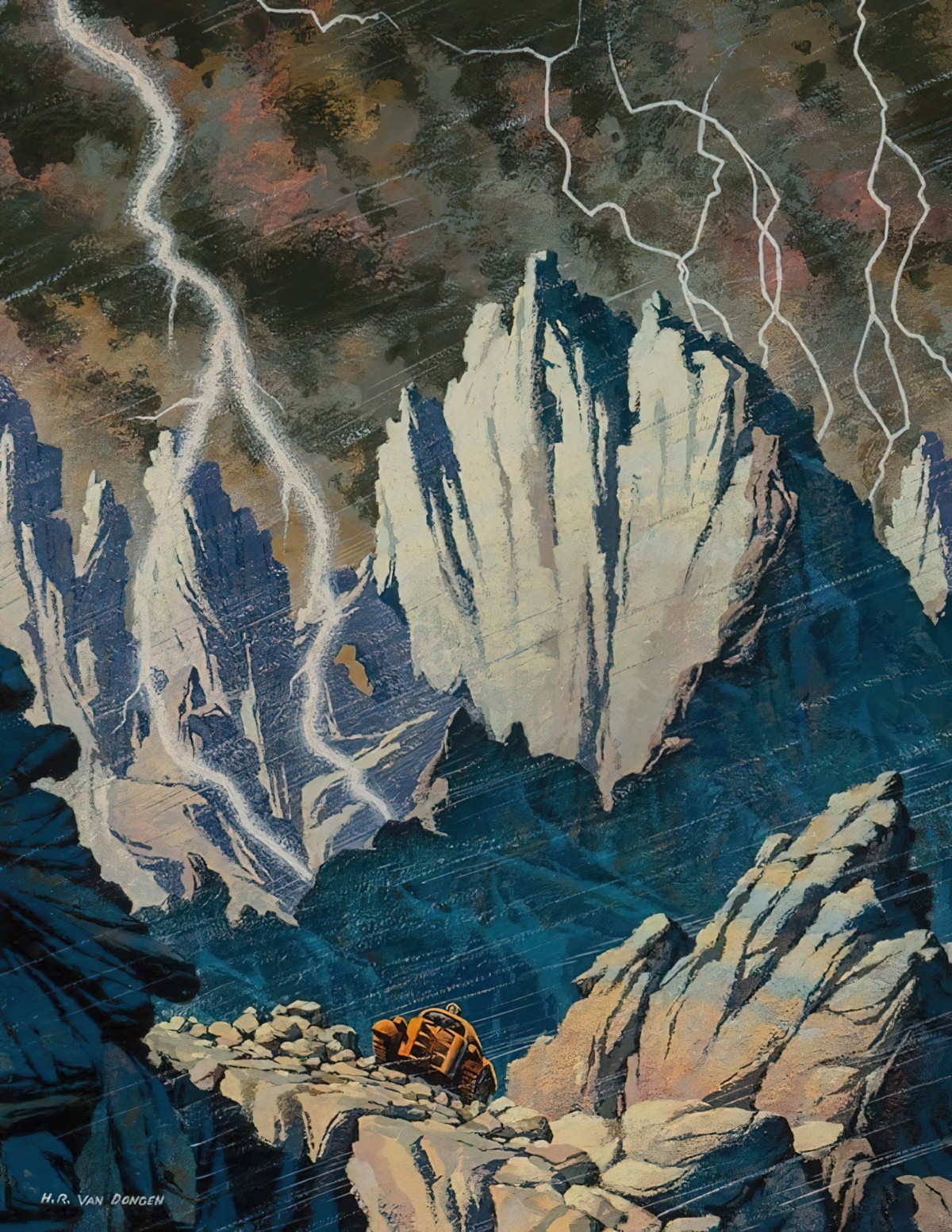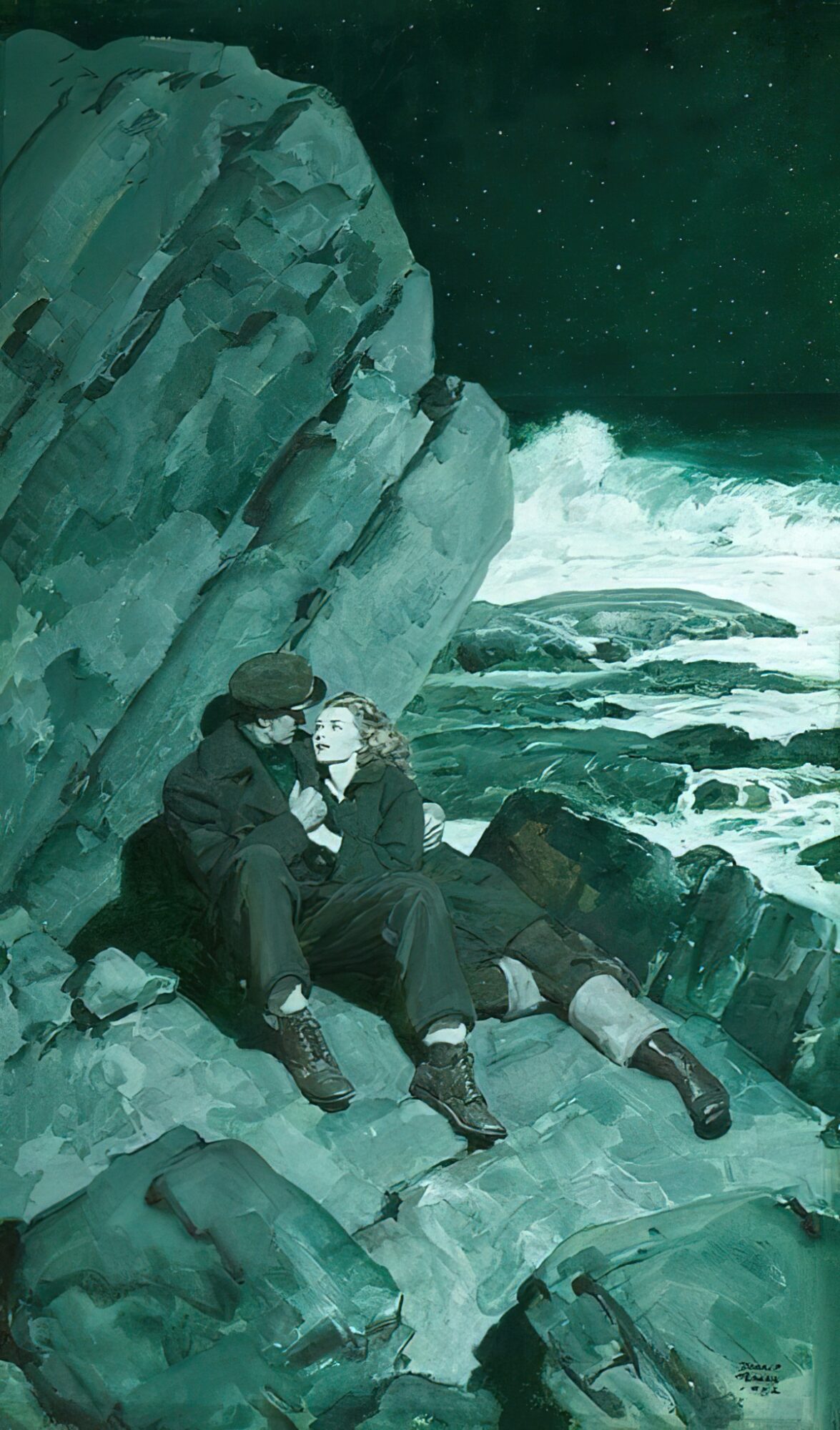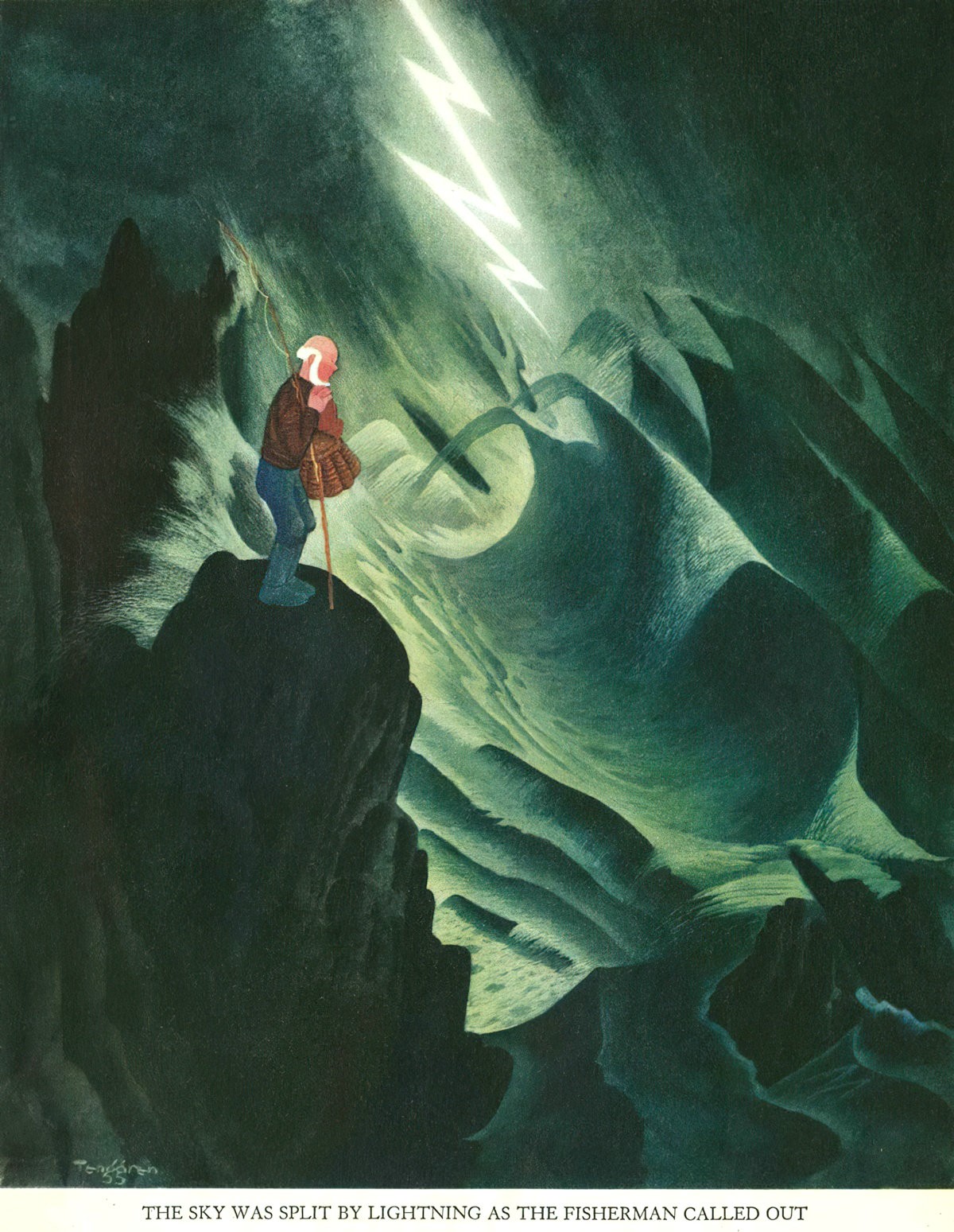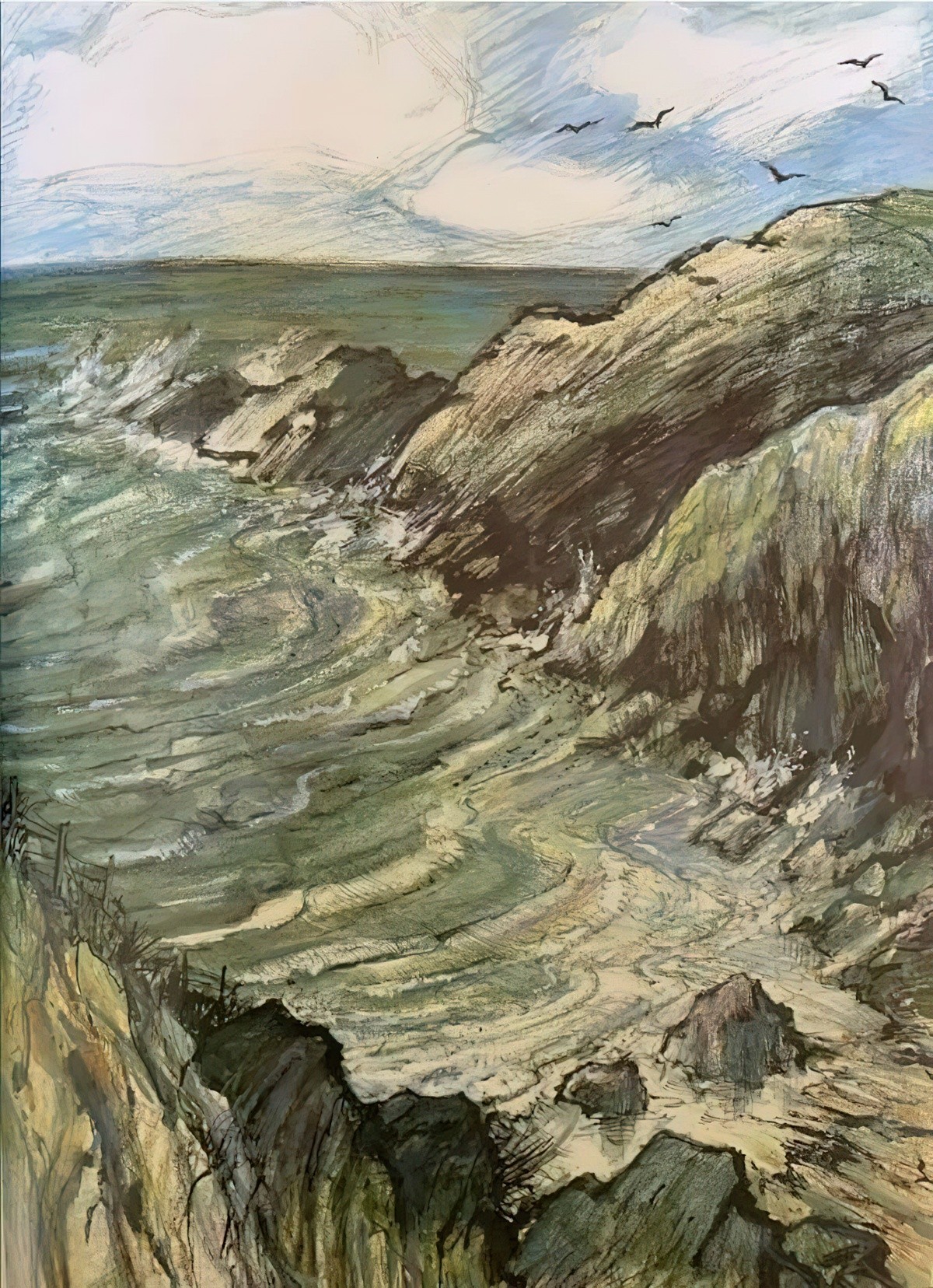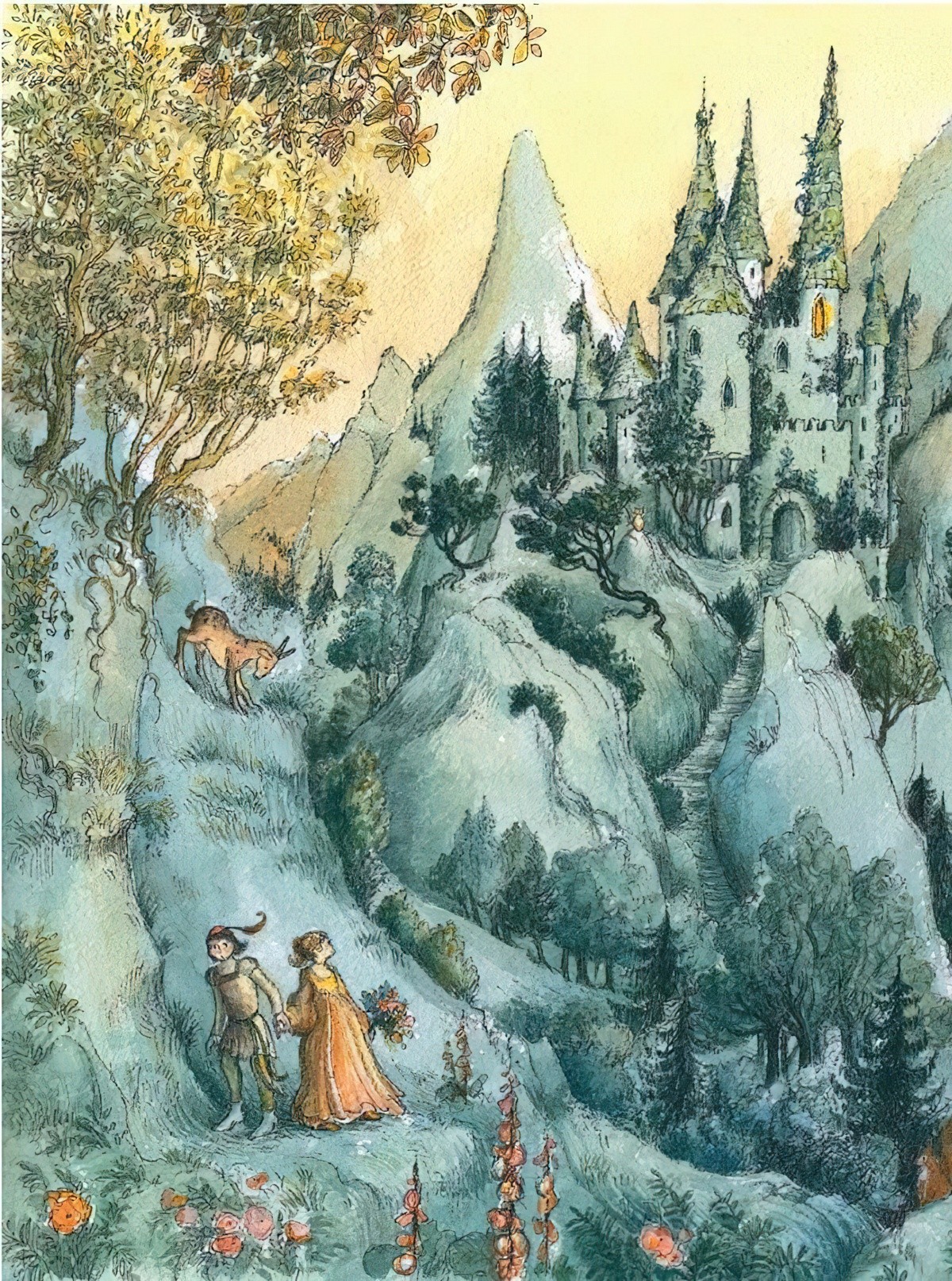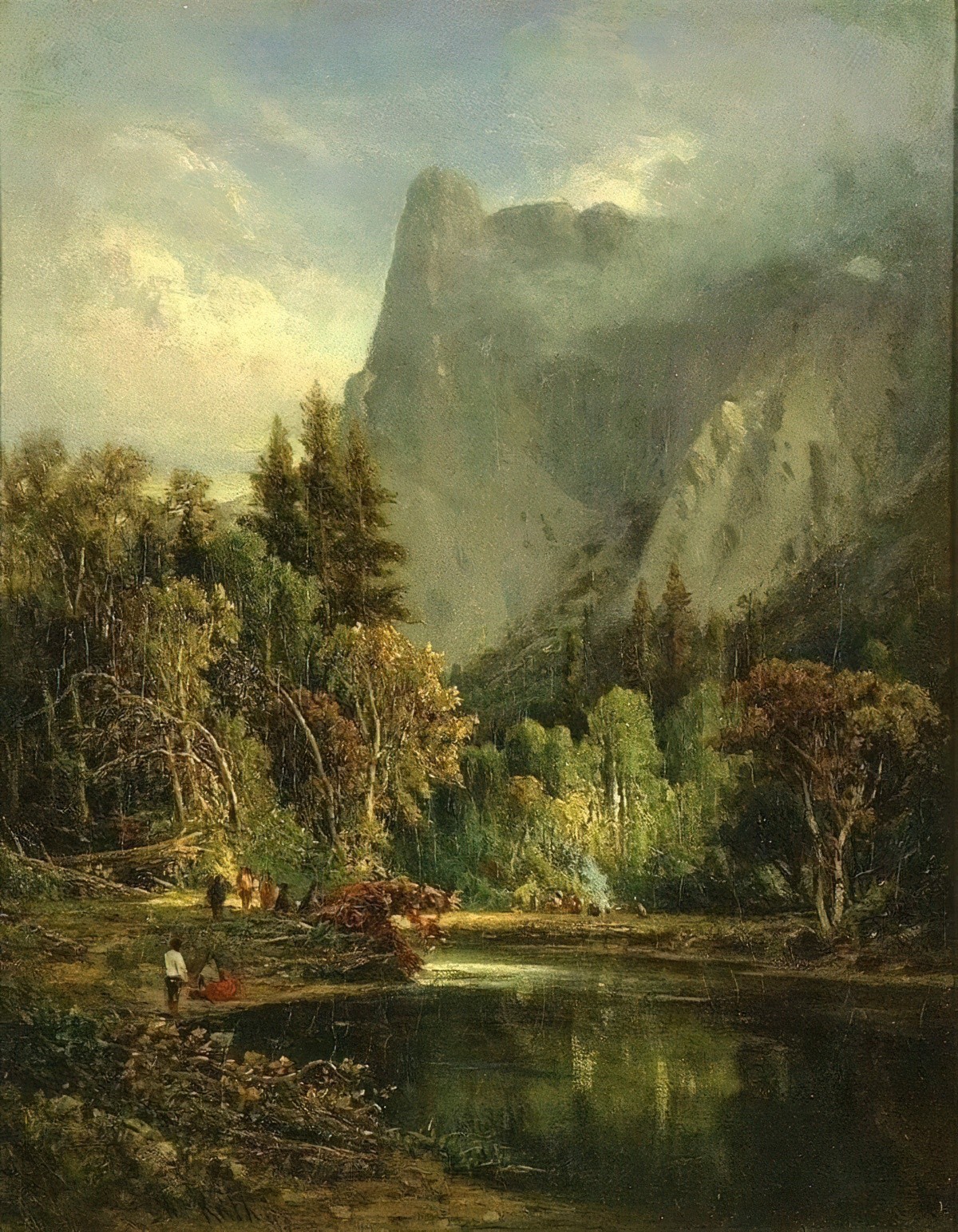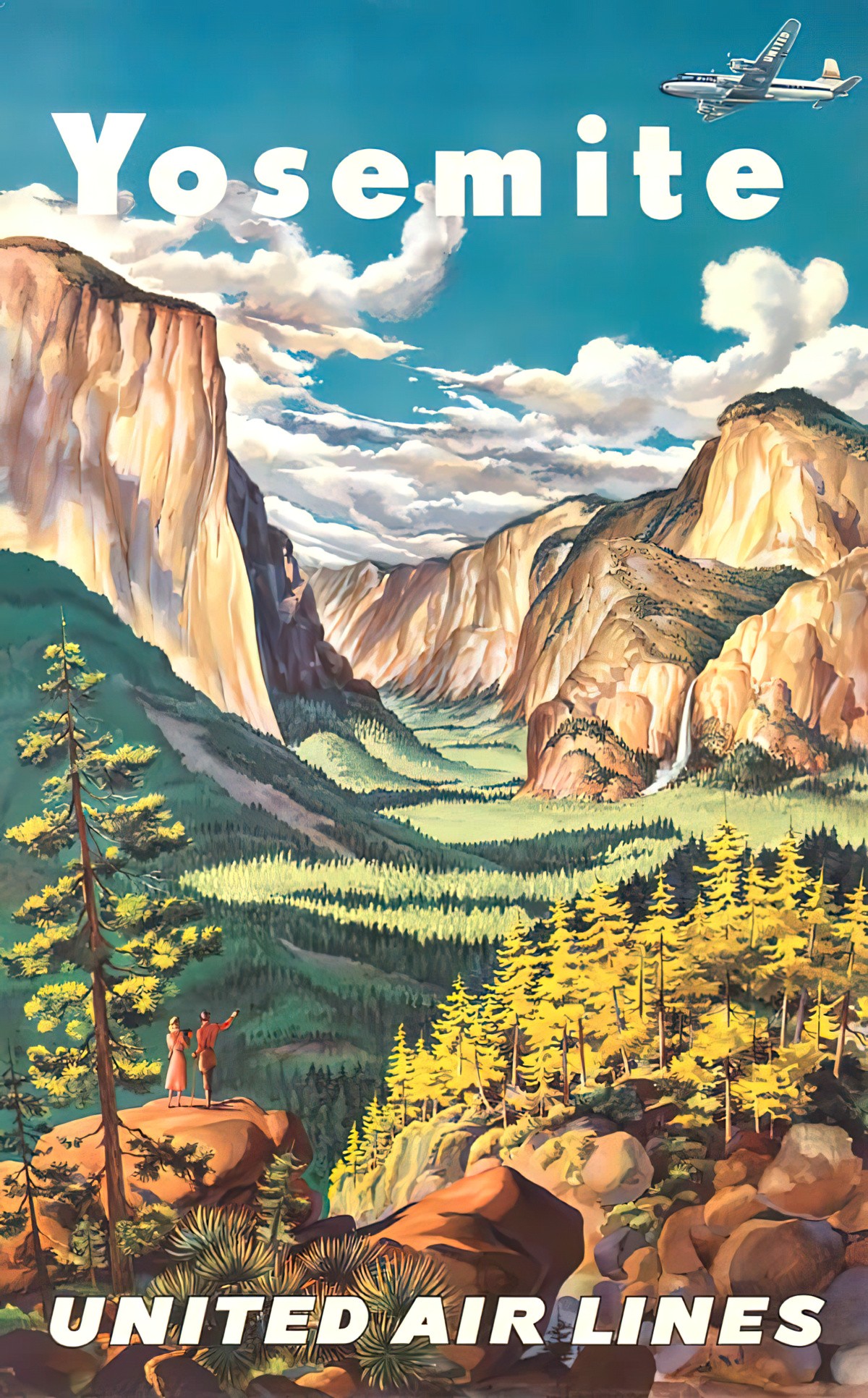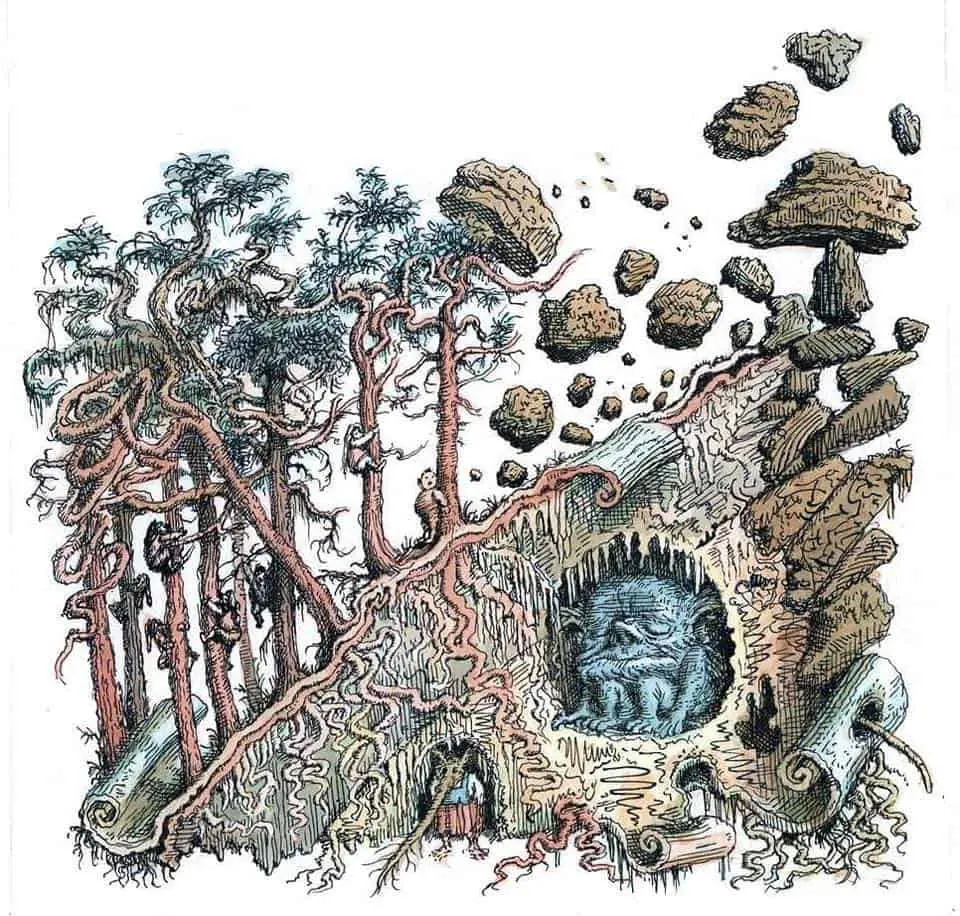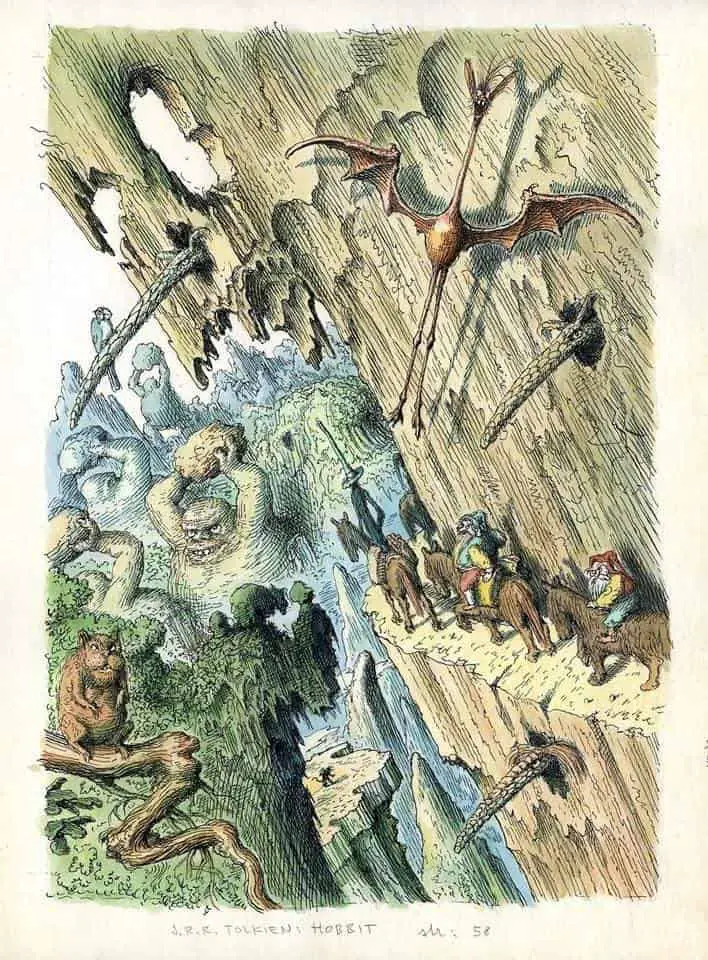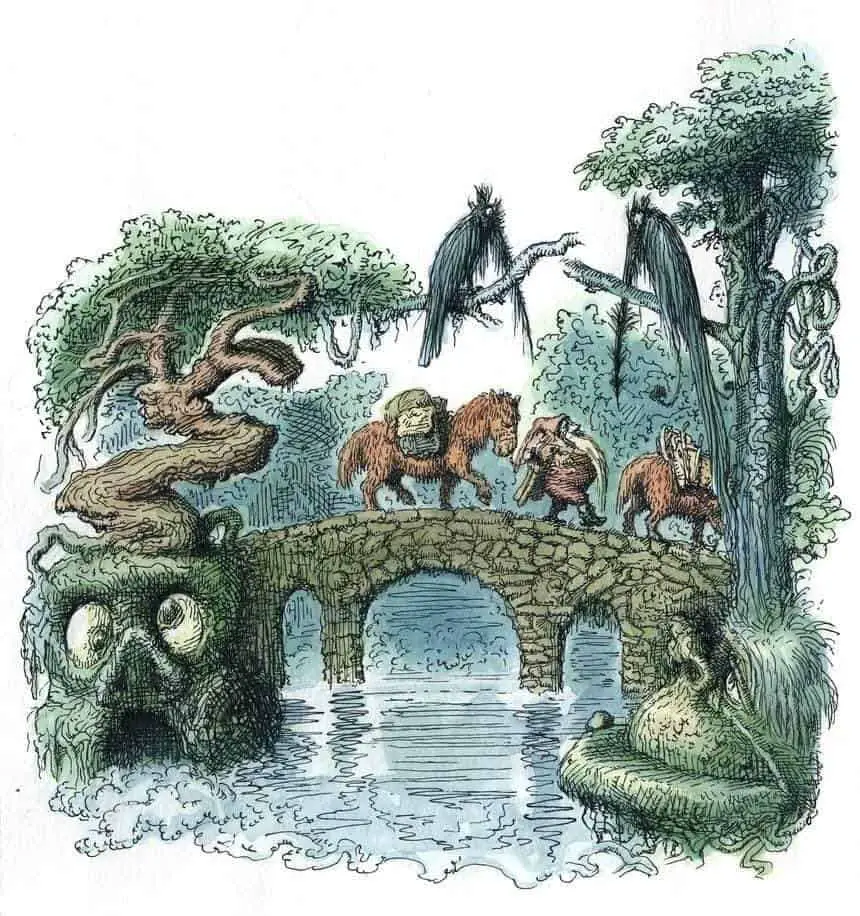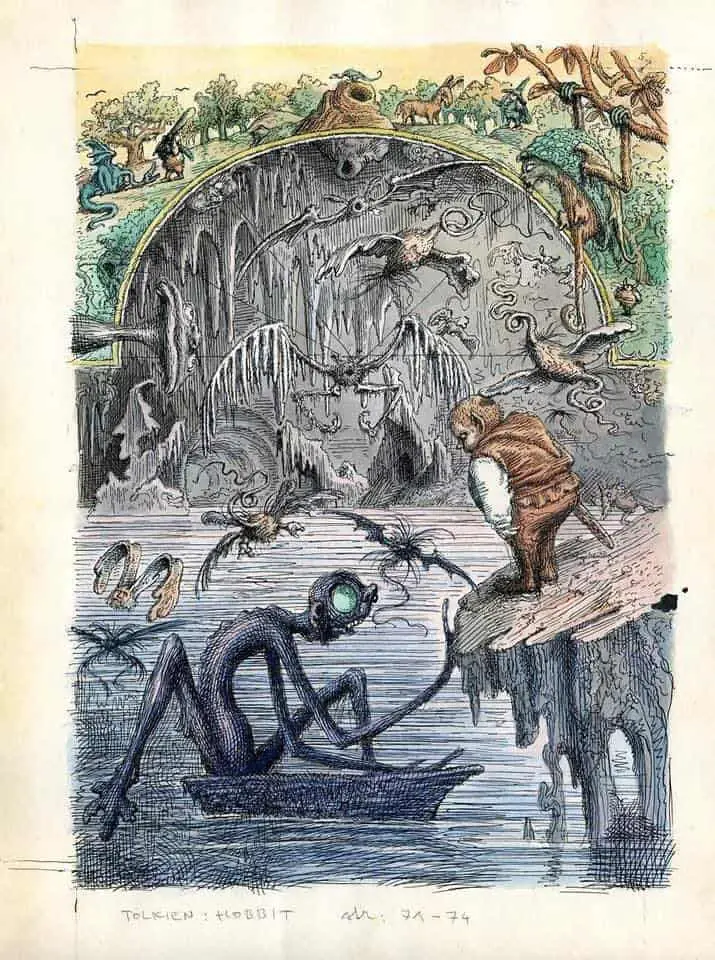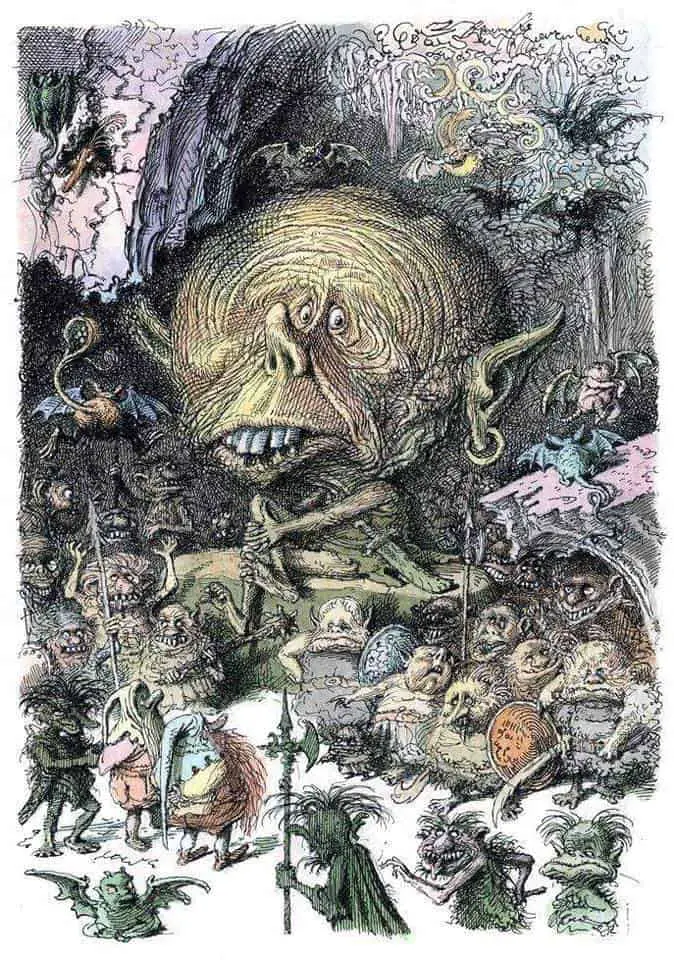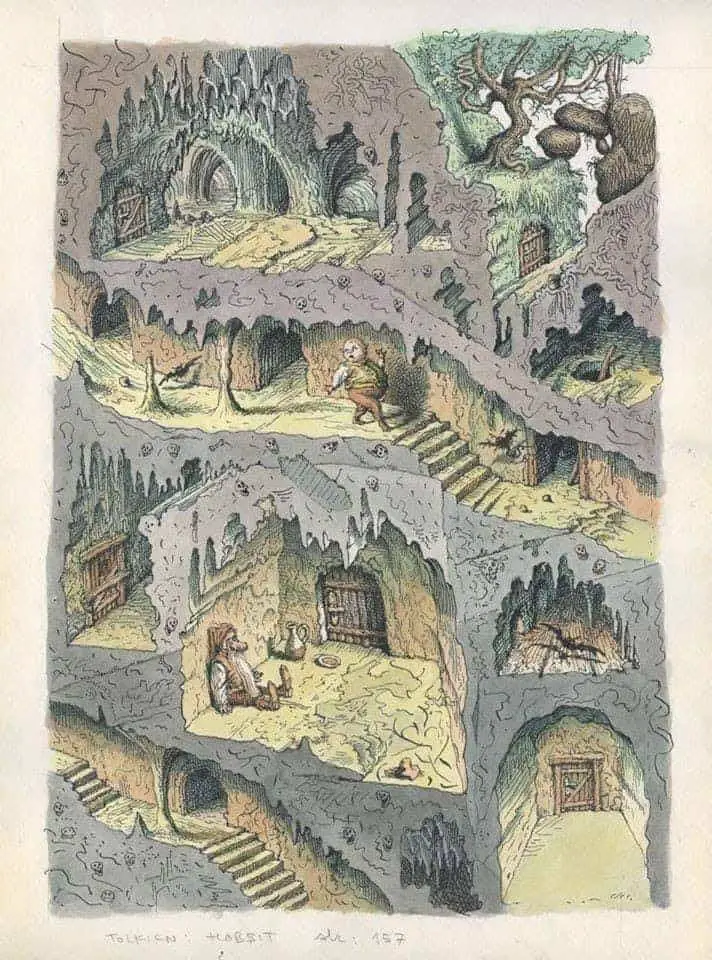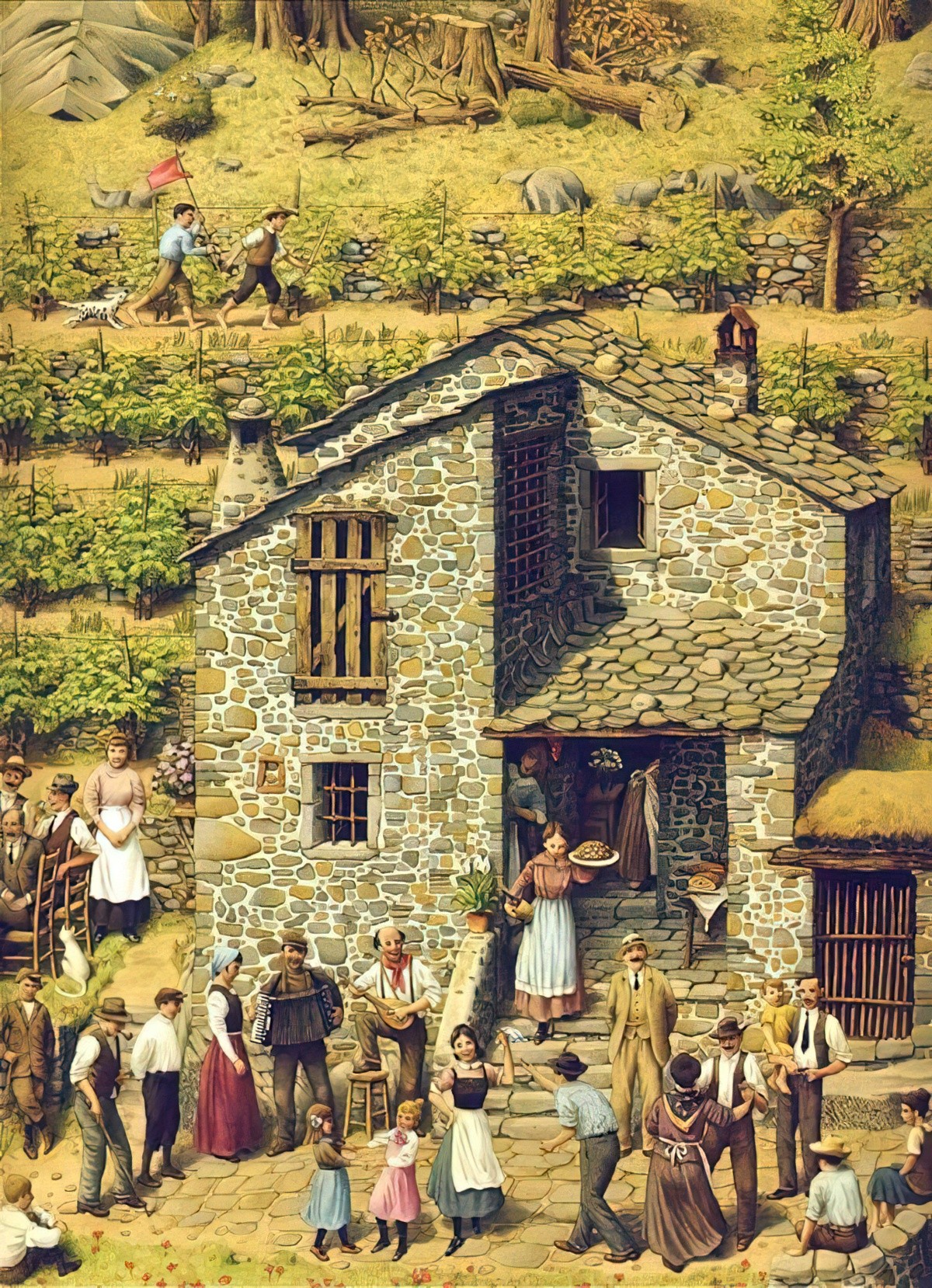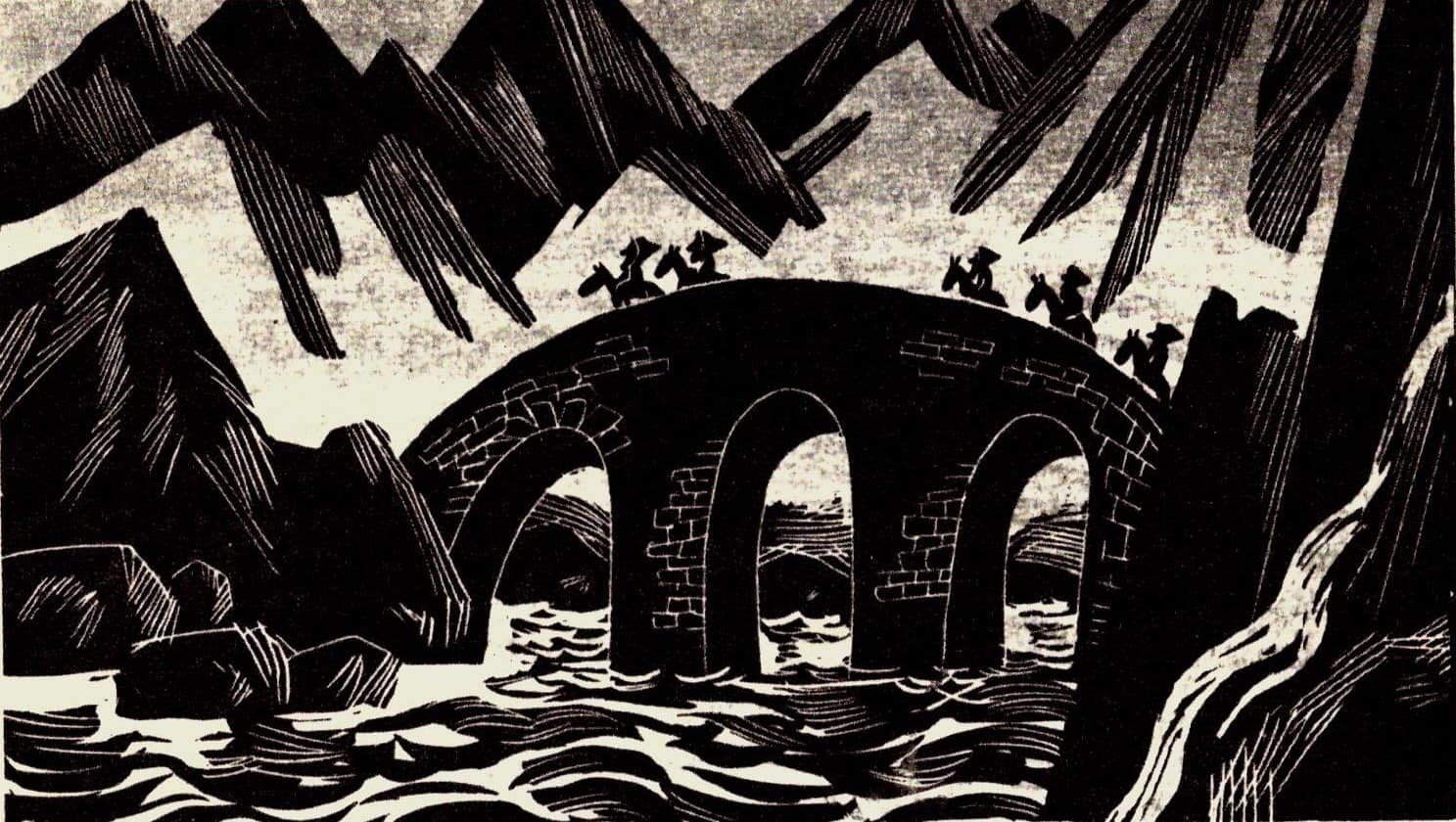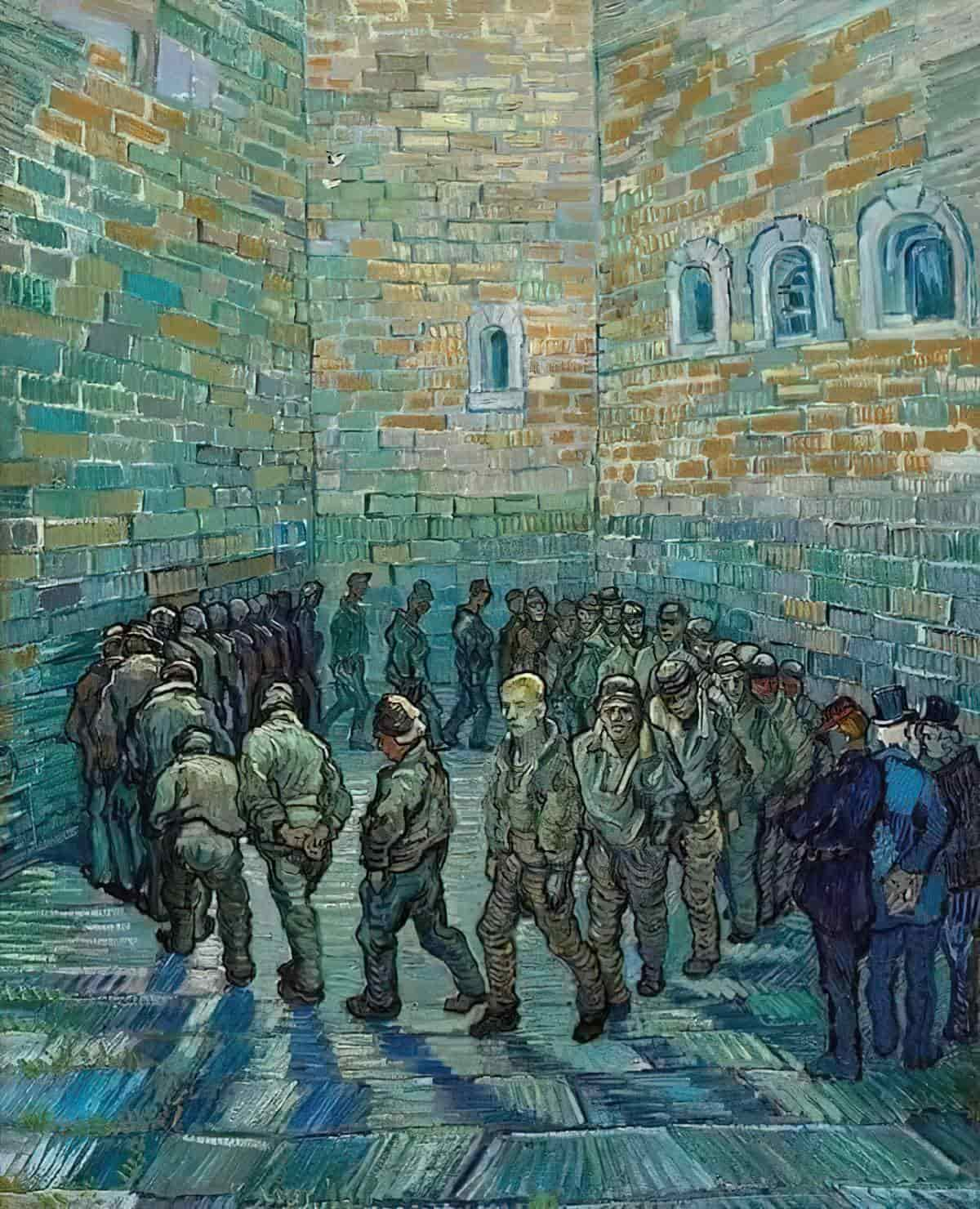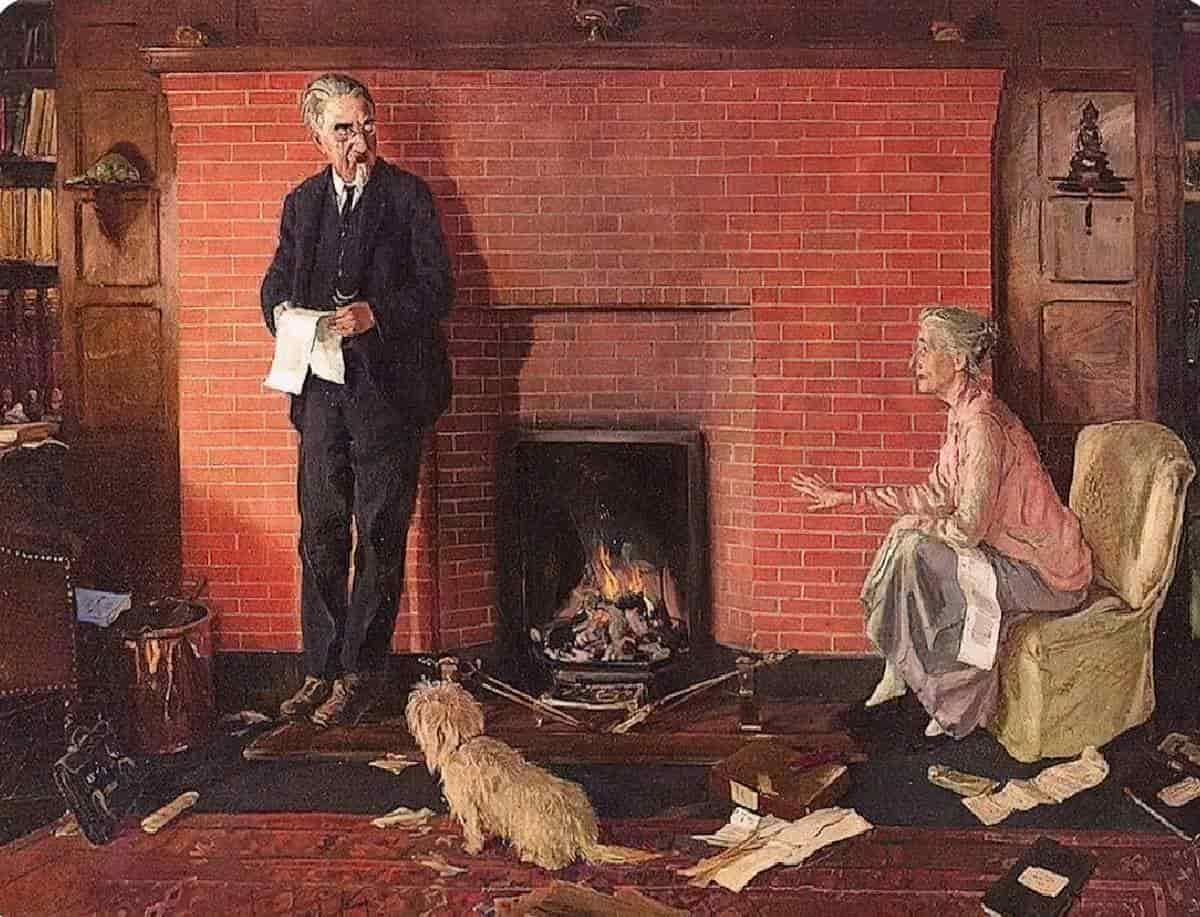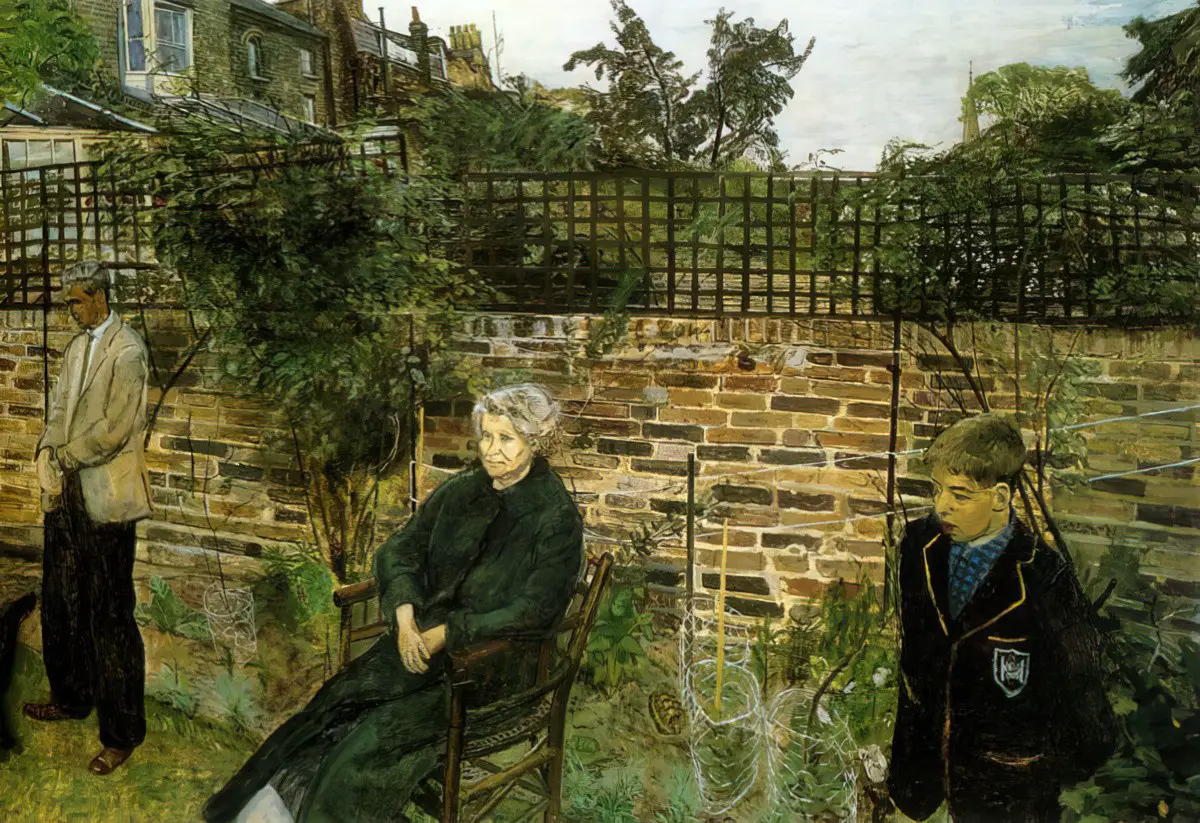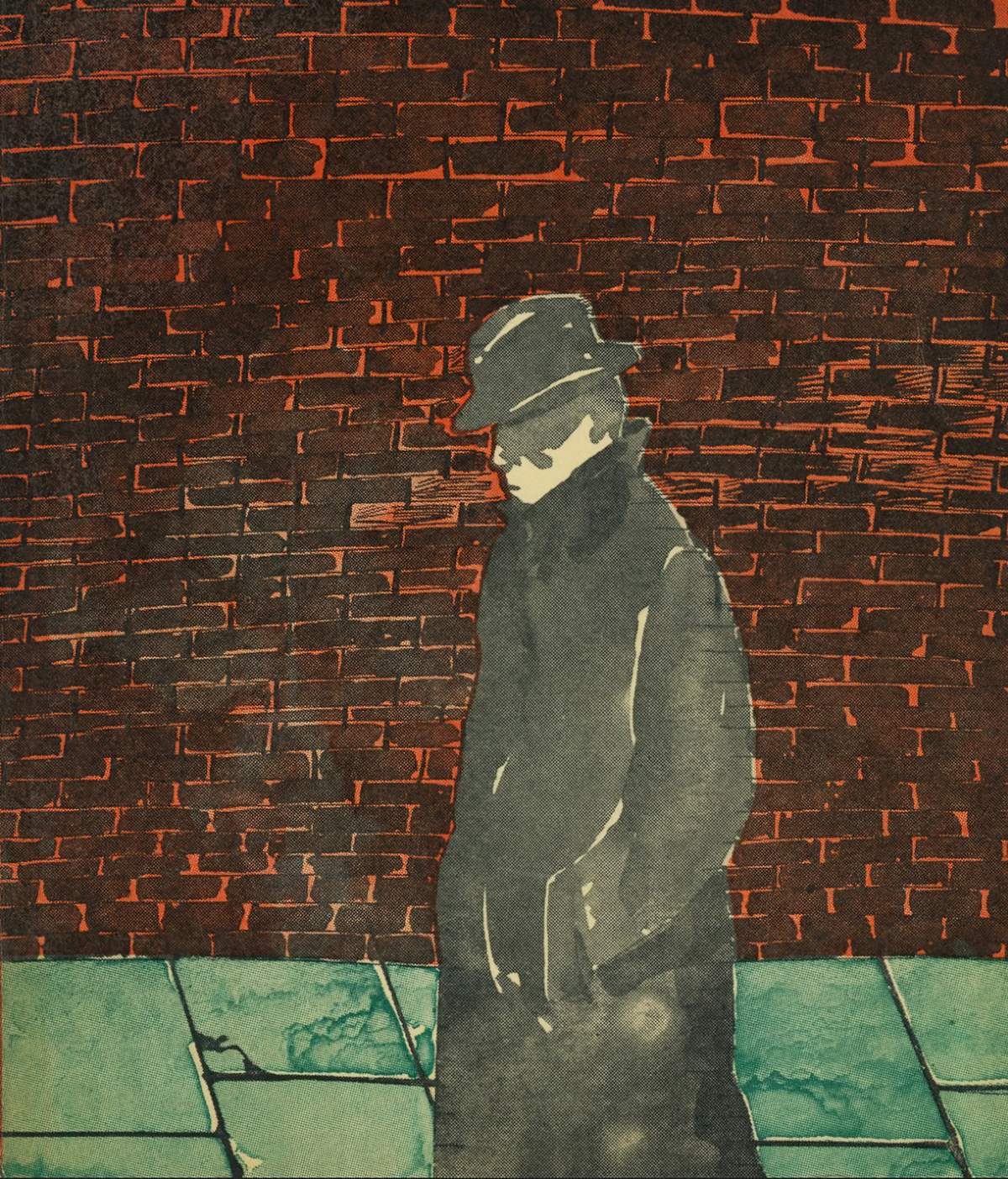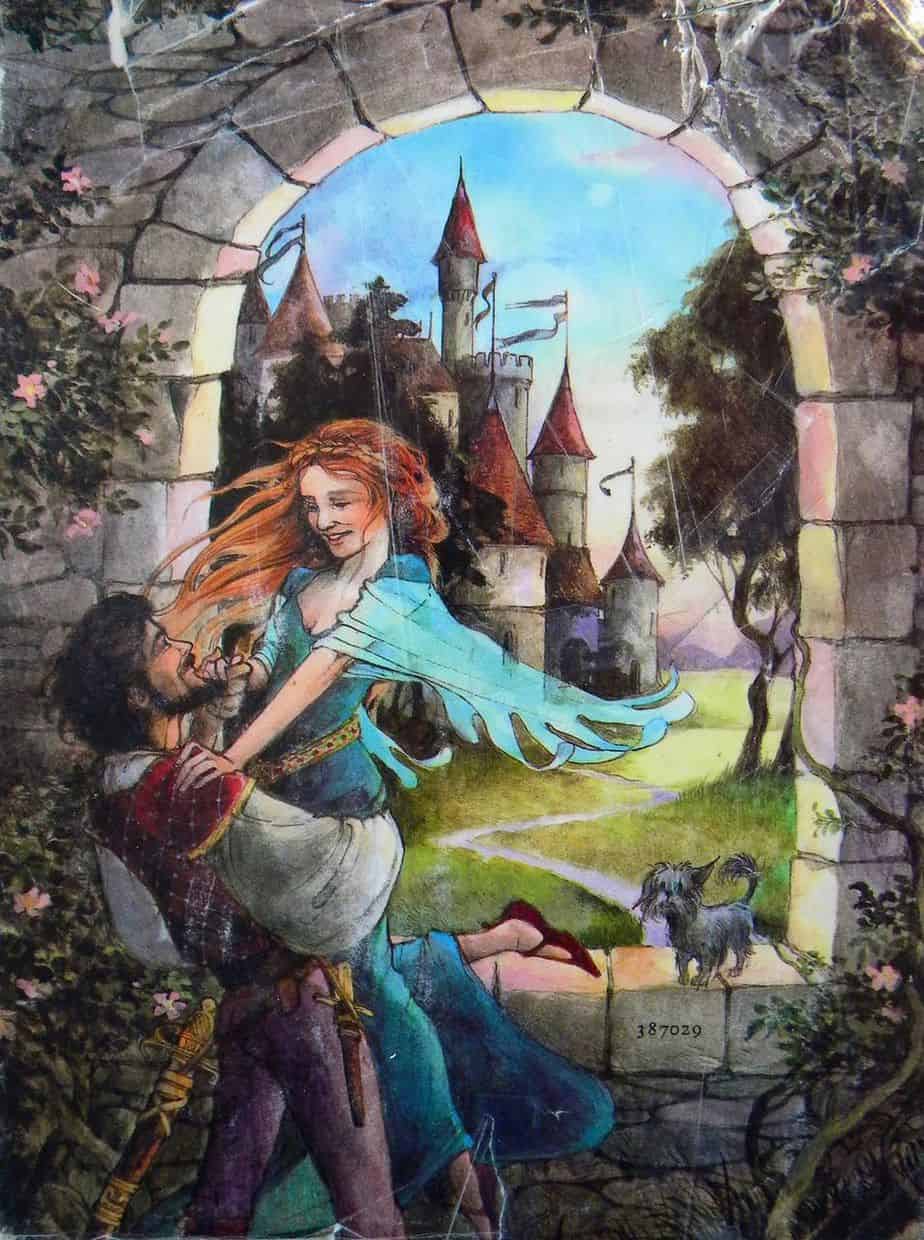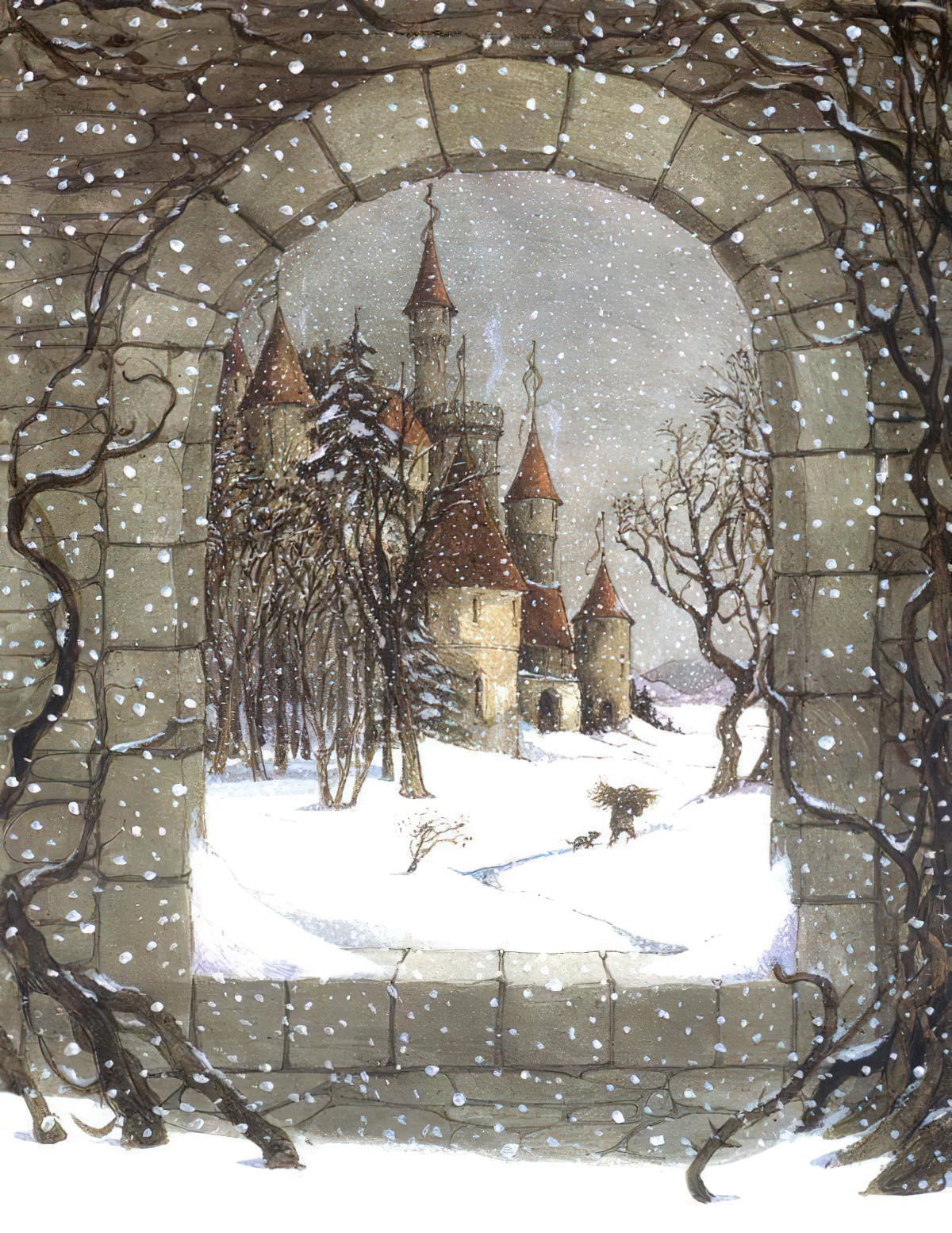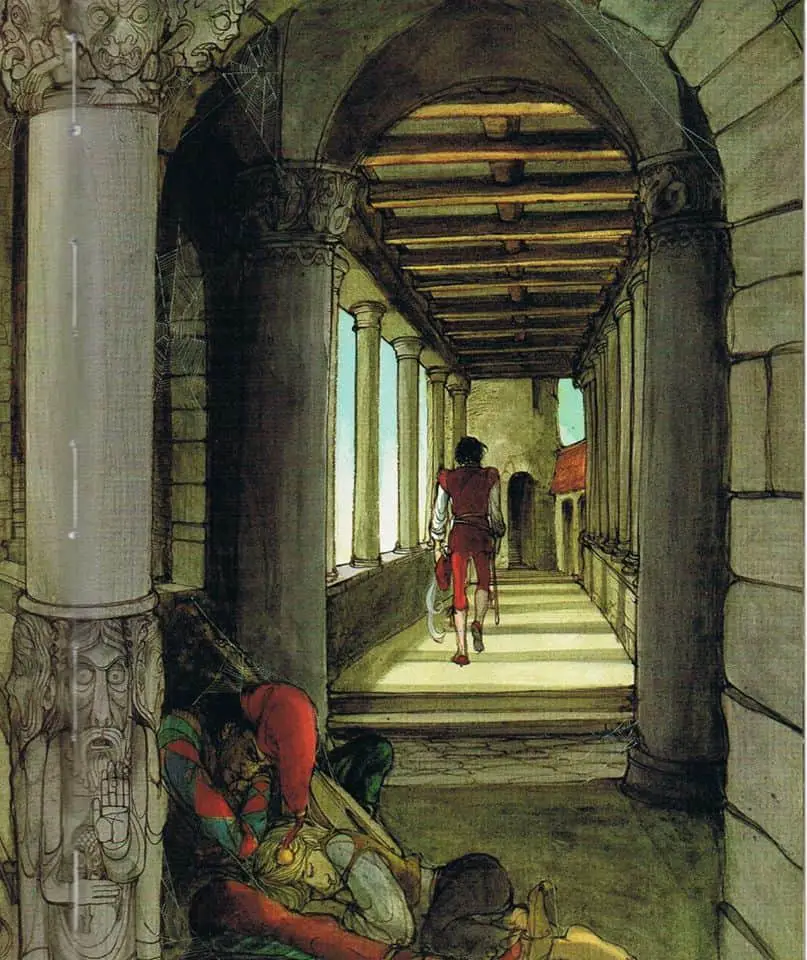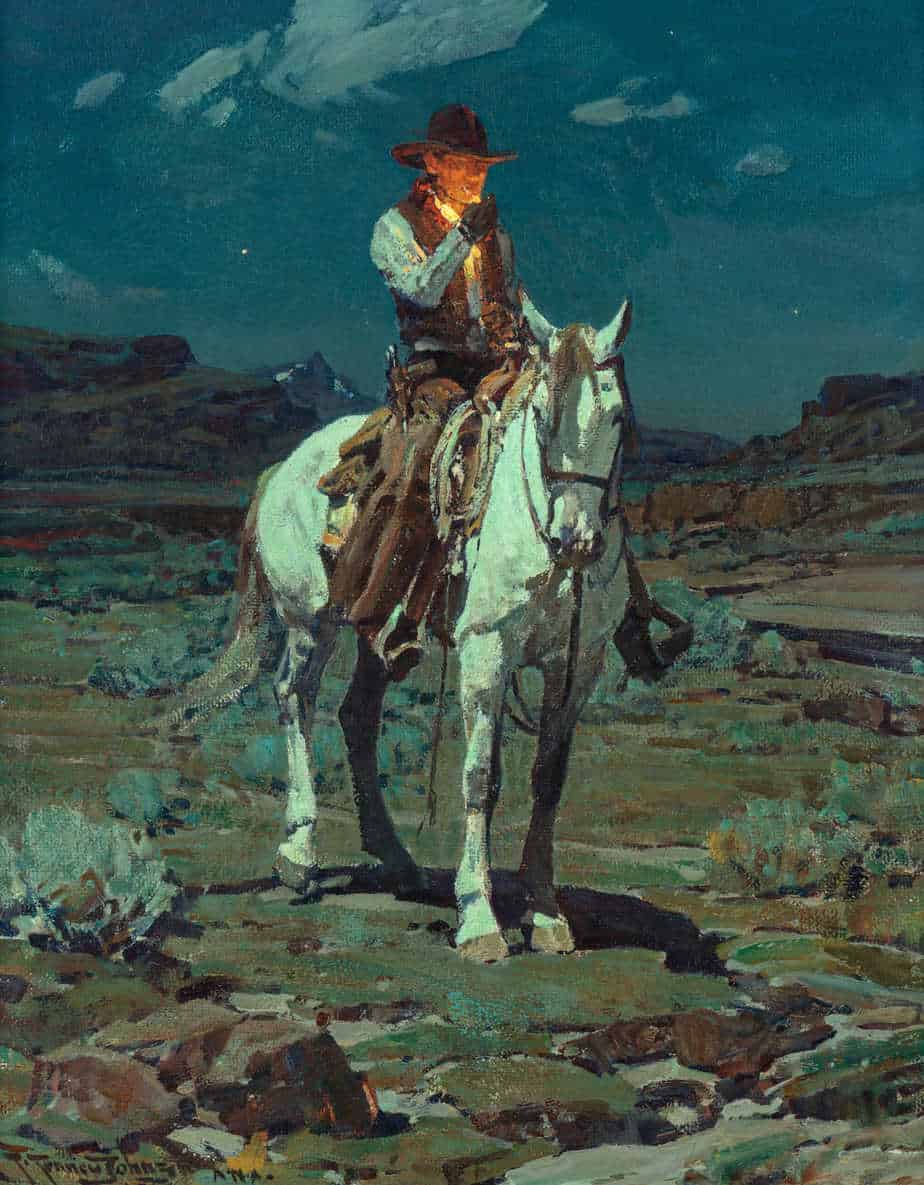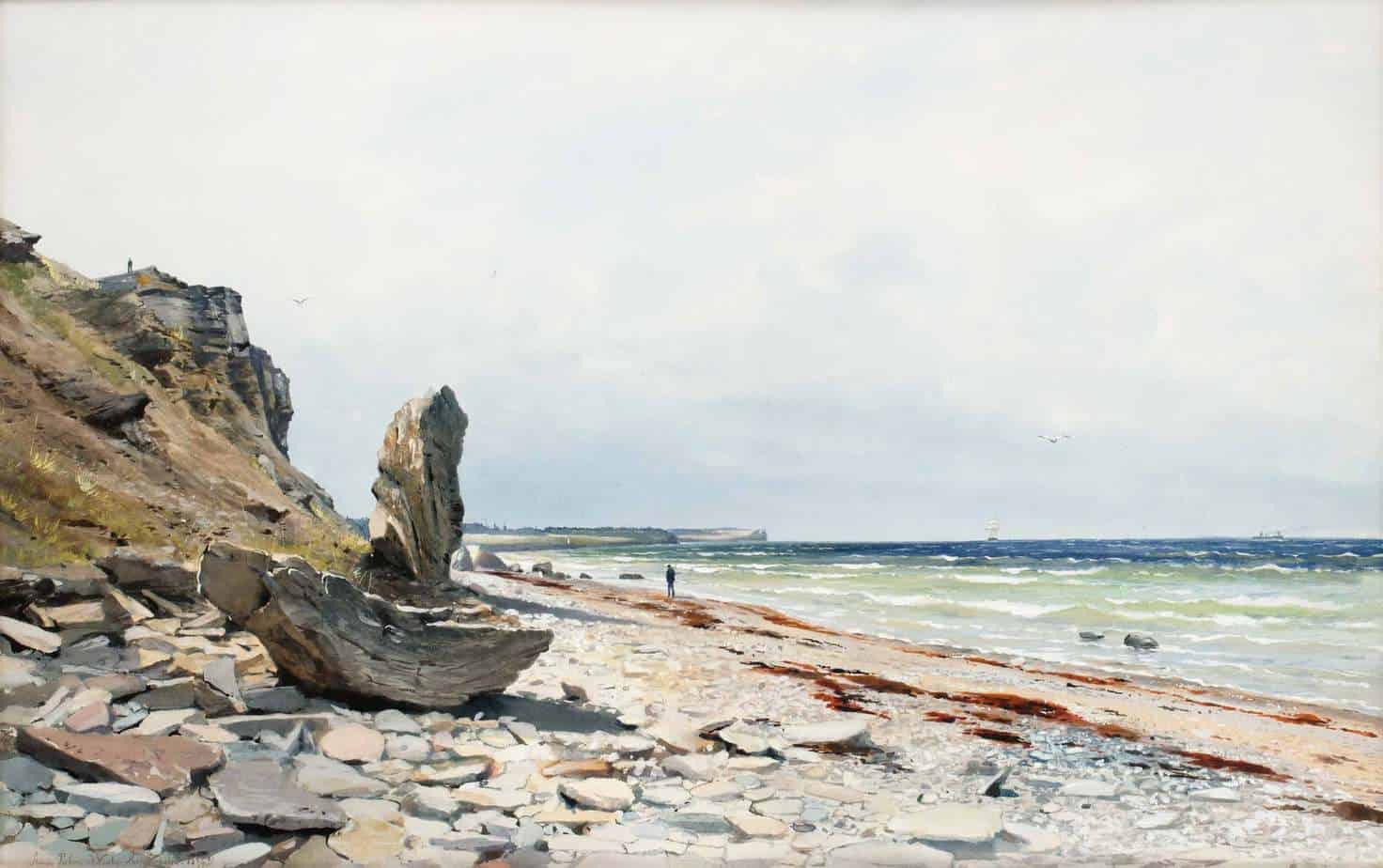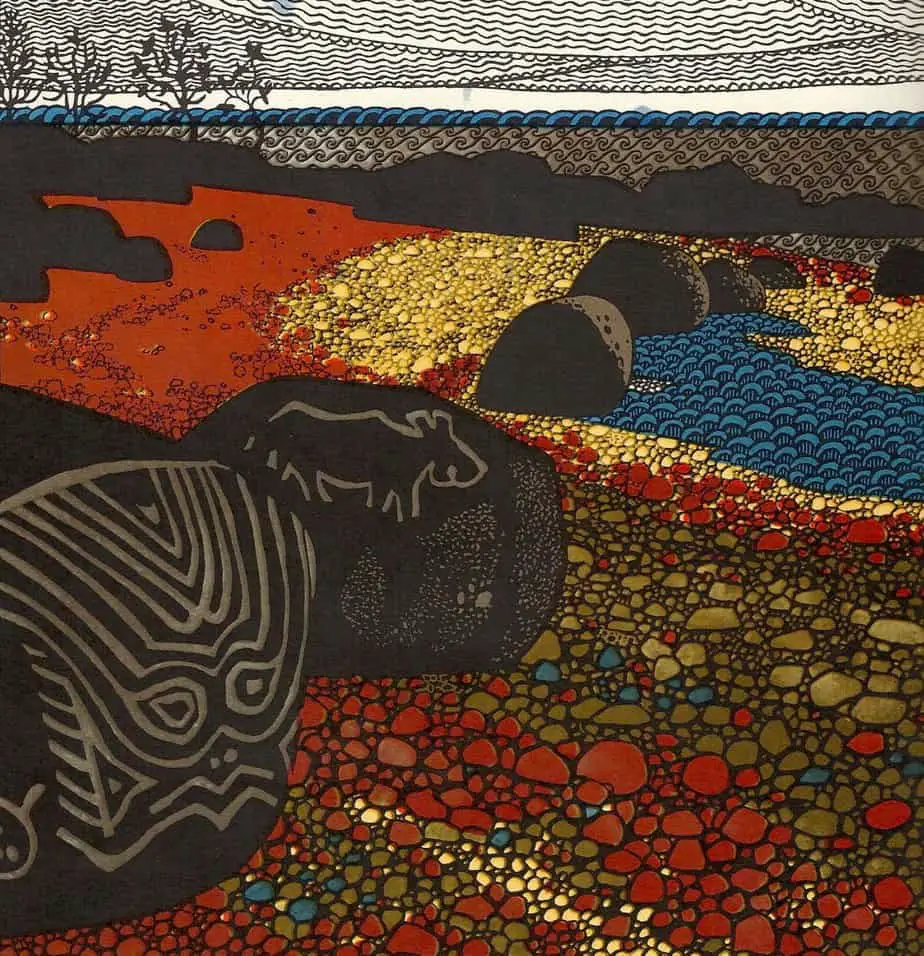 STONE WALLS AND BRICKS IN THE MIDDLE DISTANCE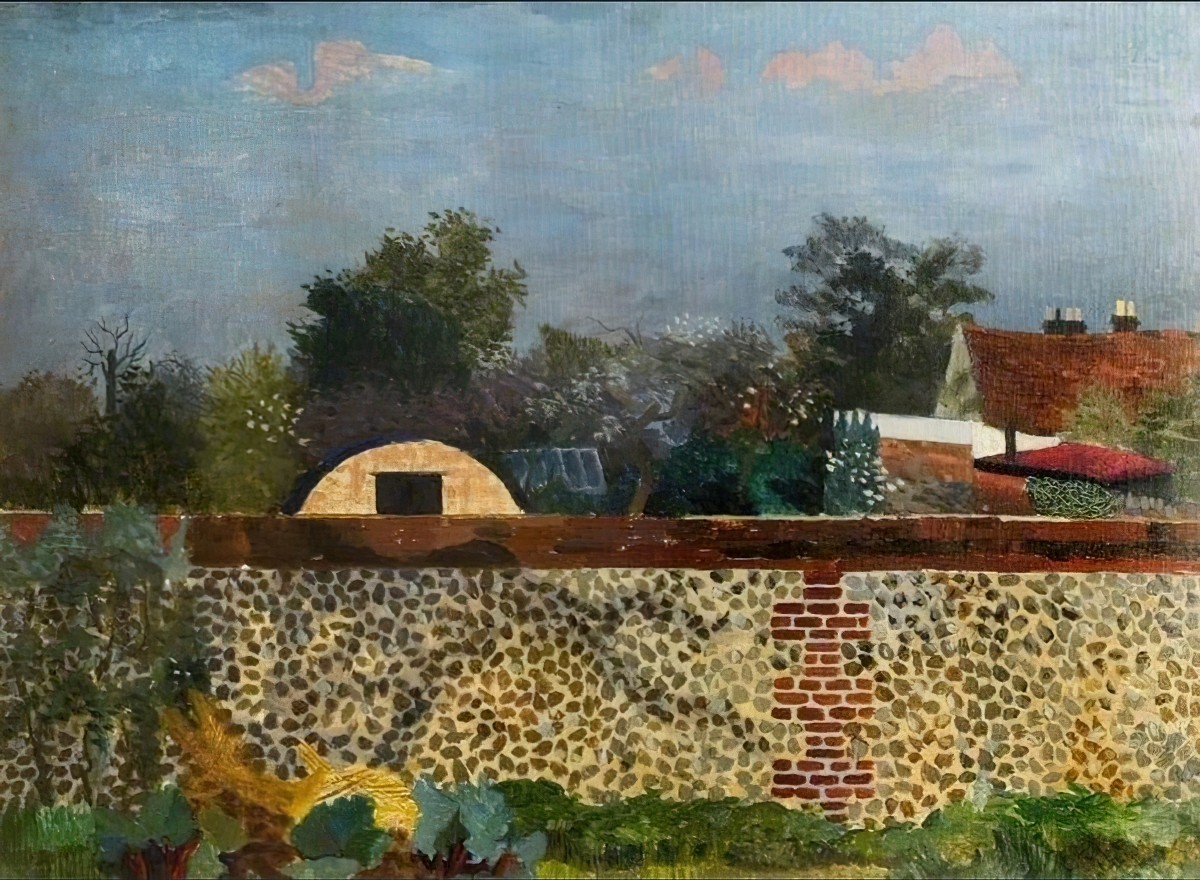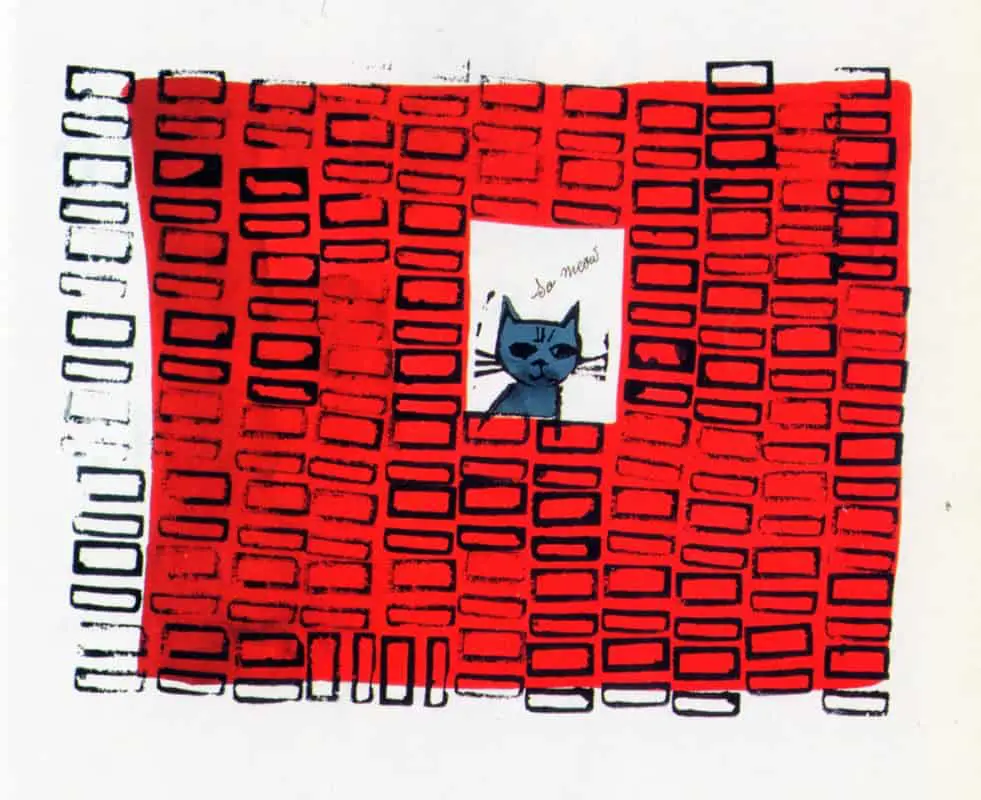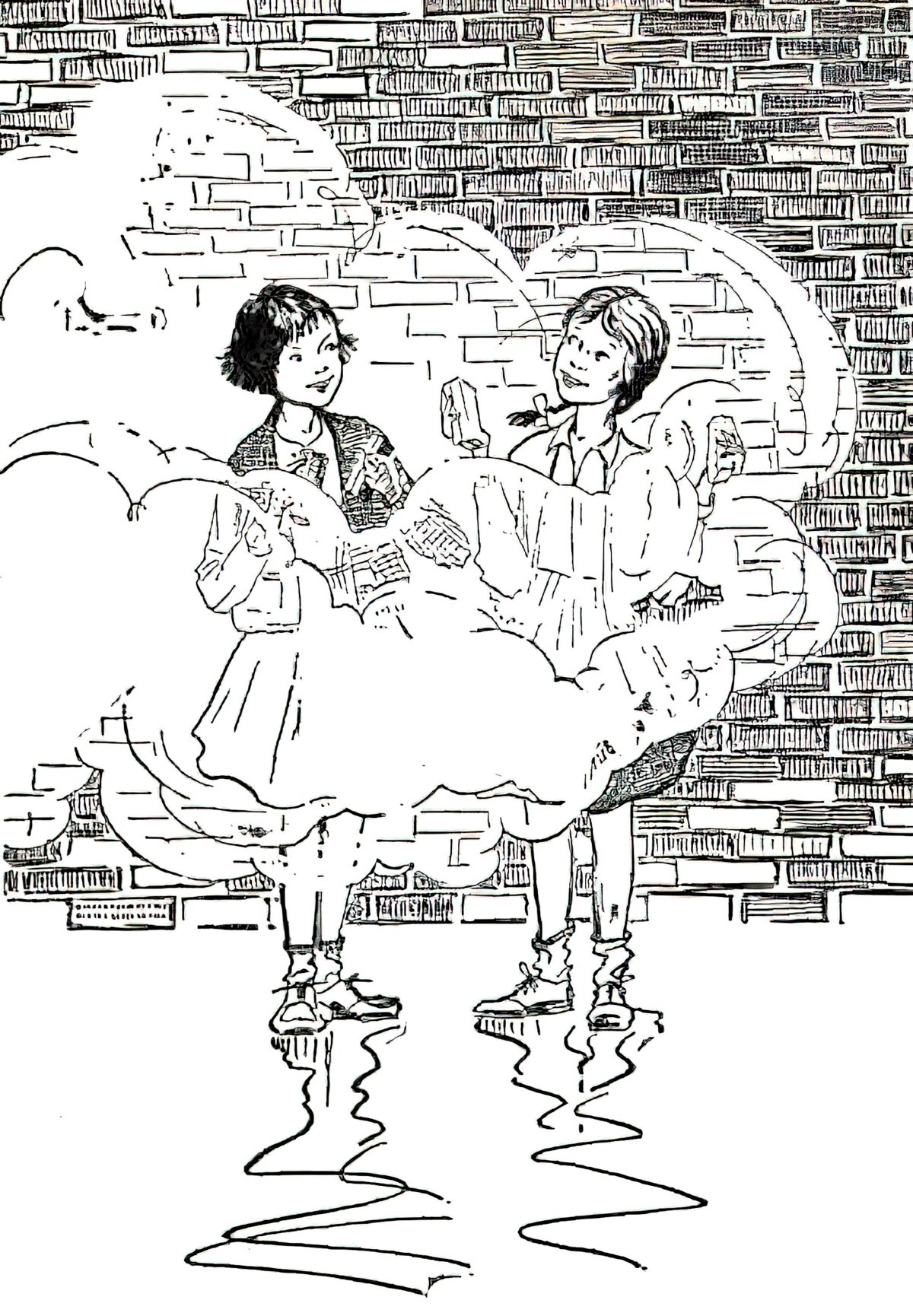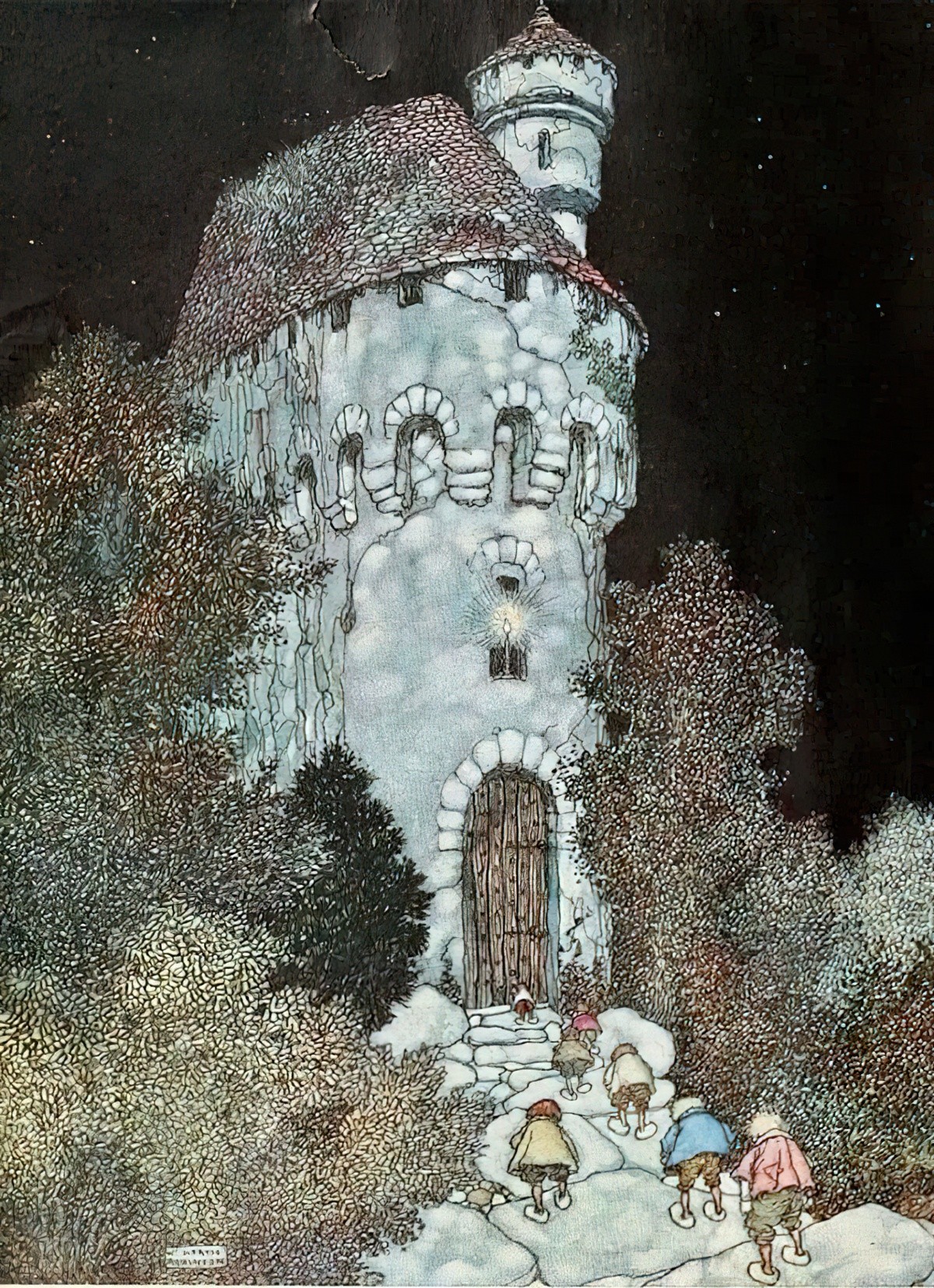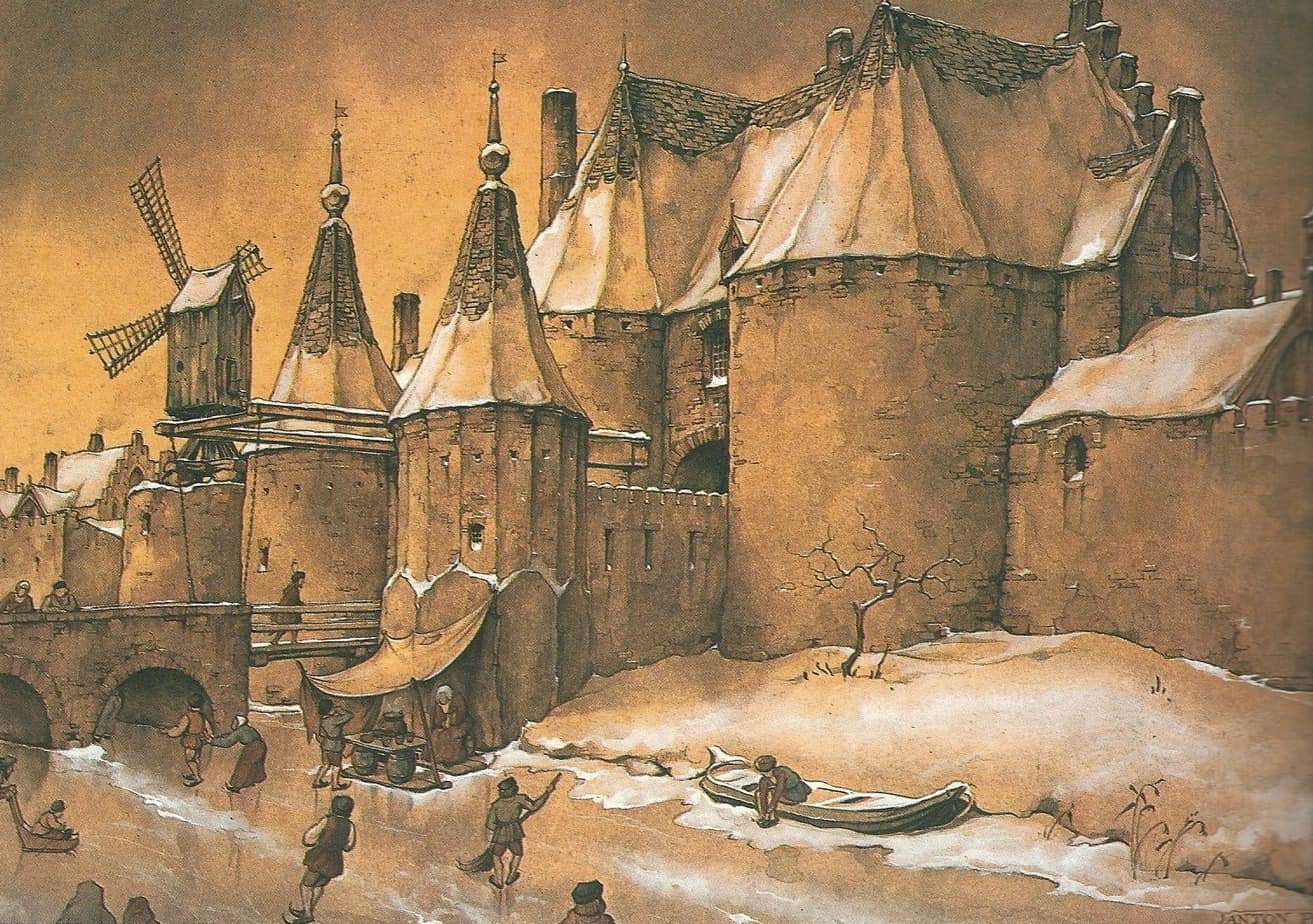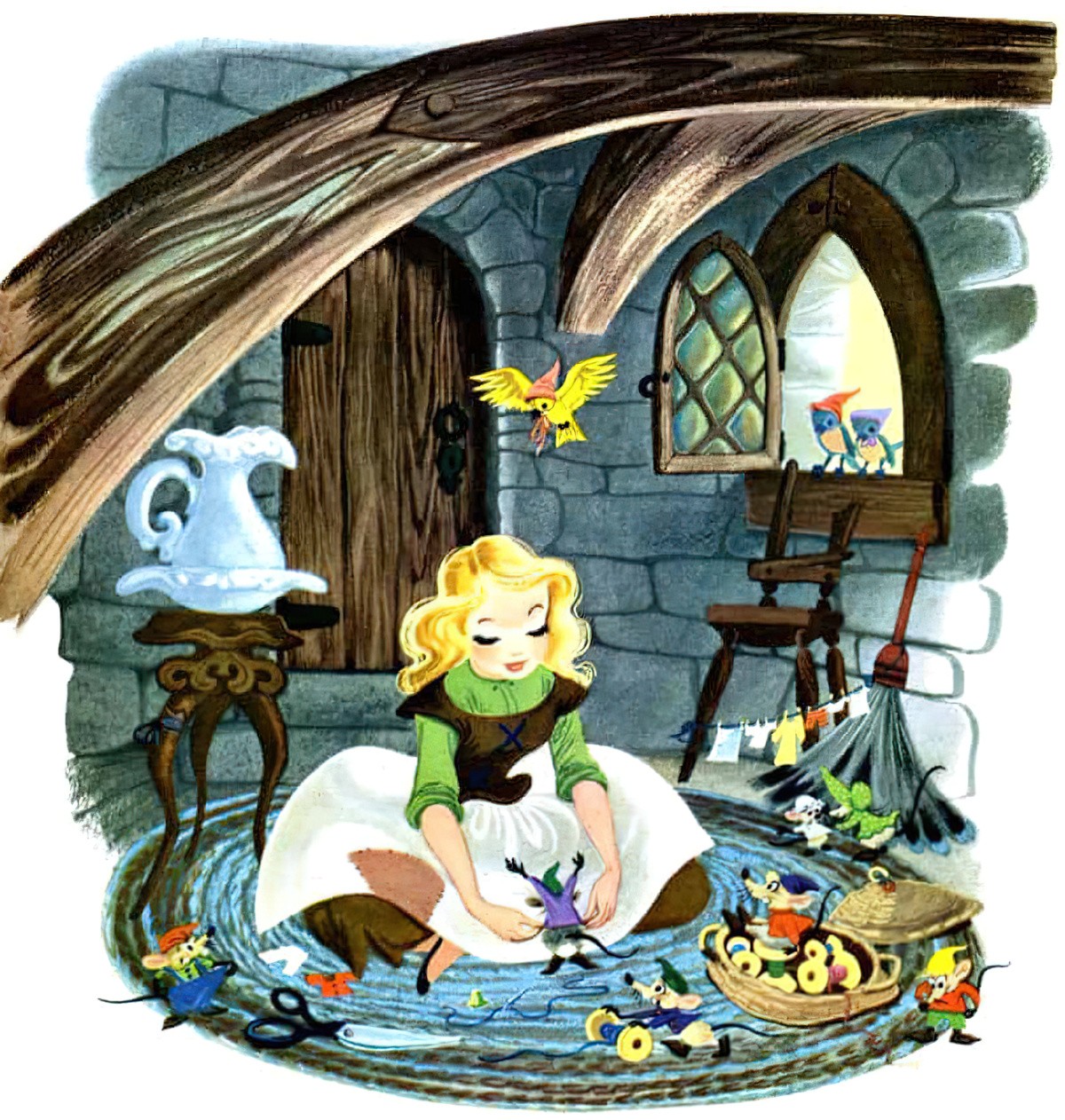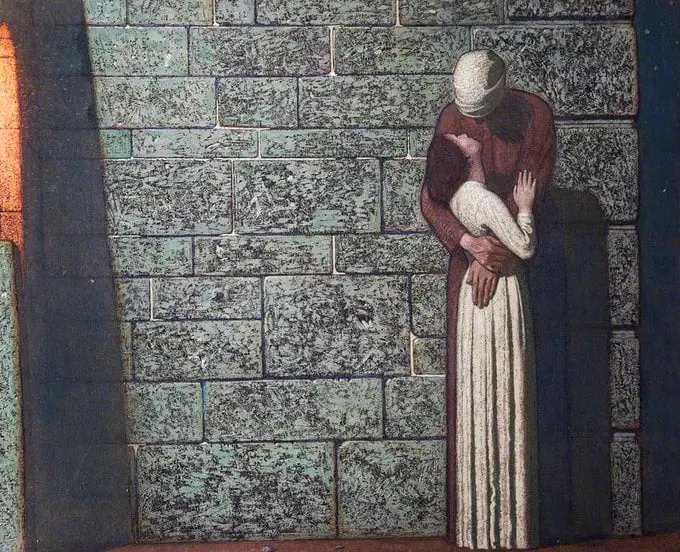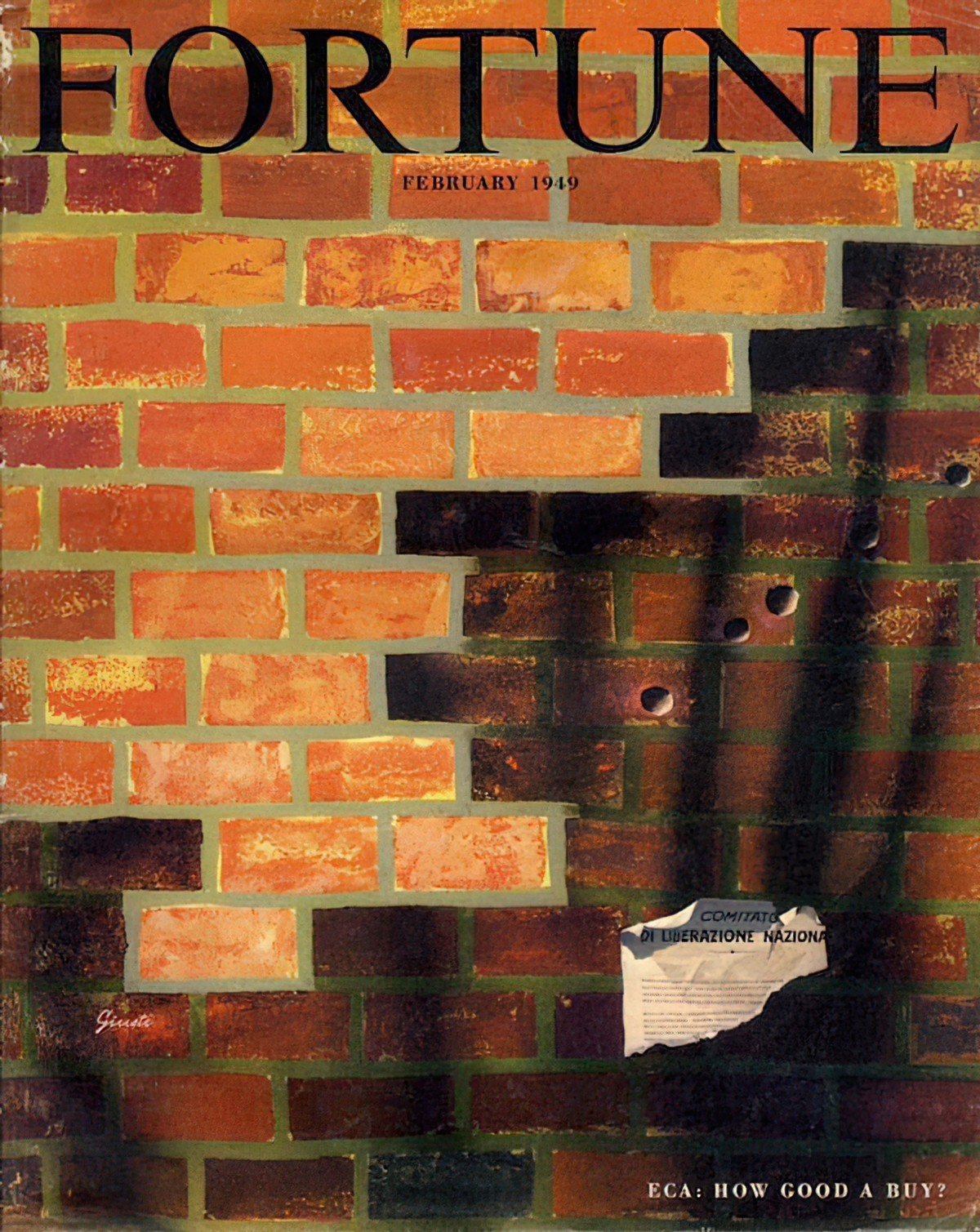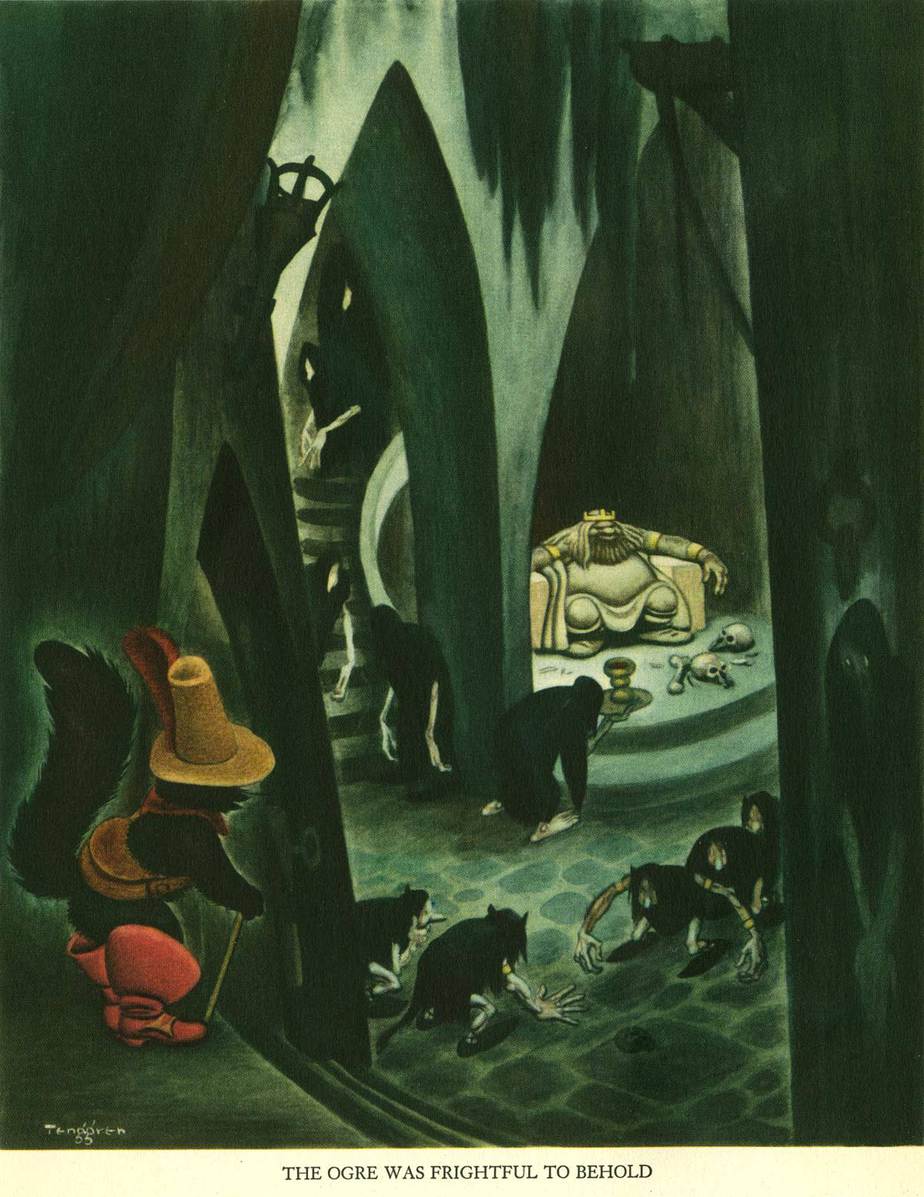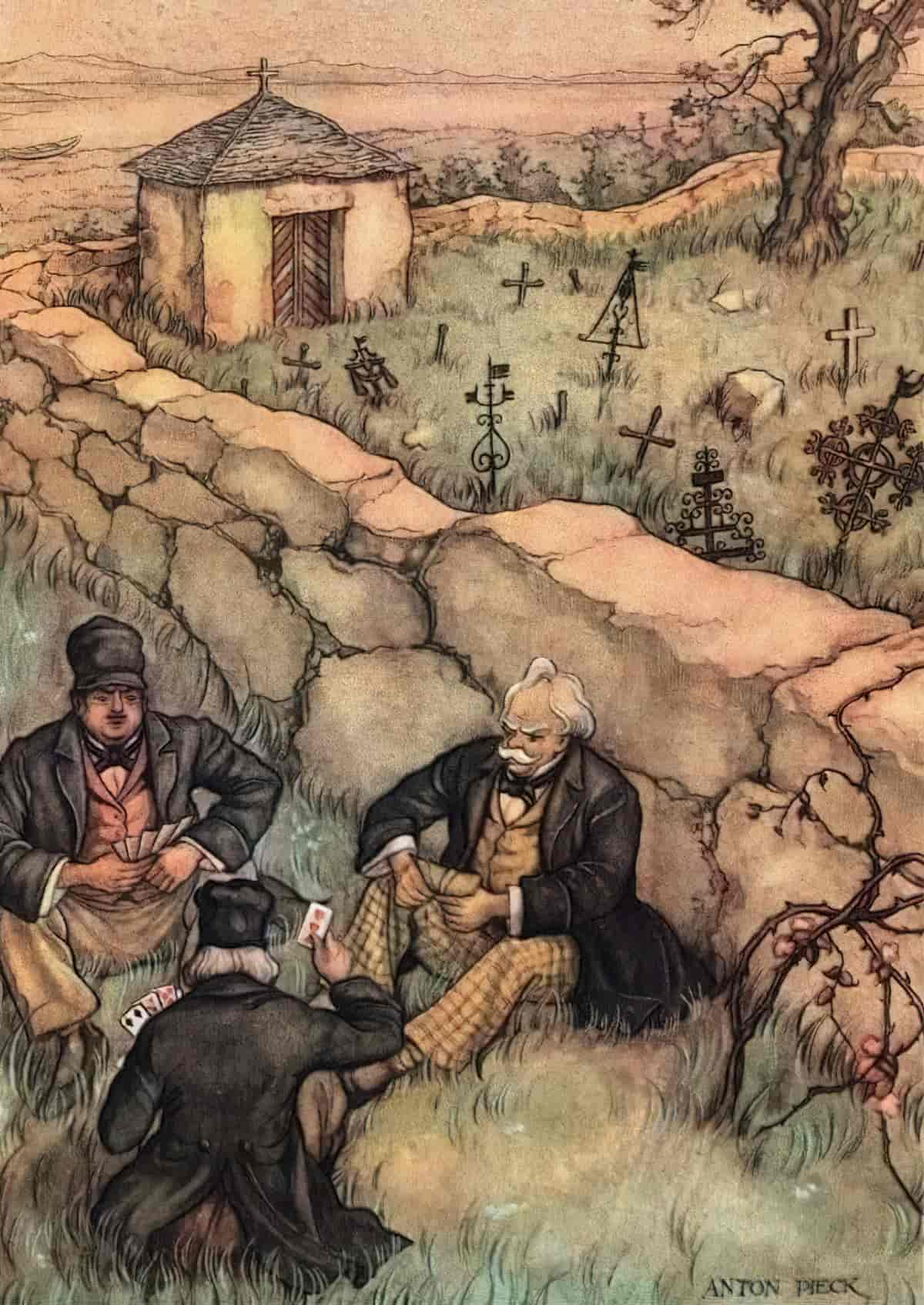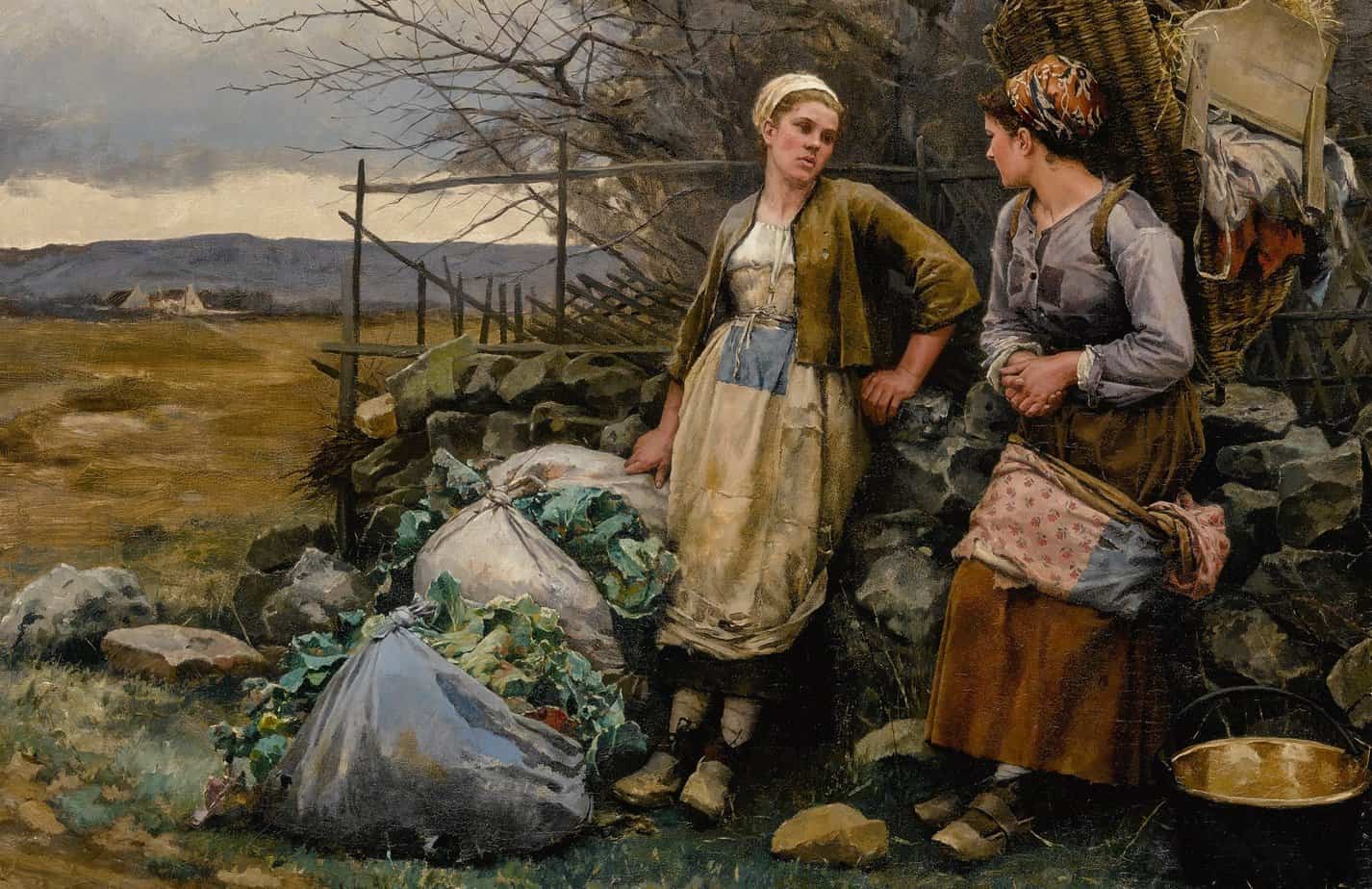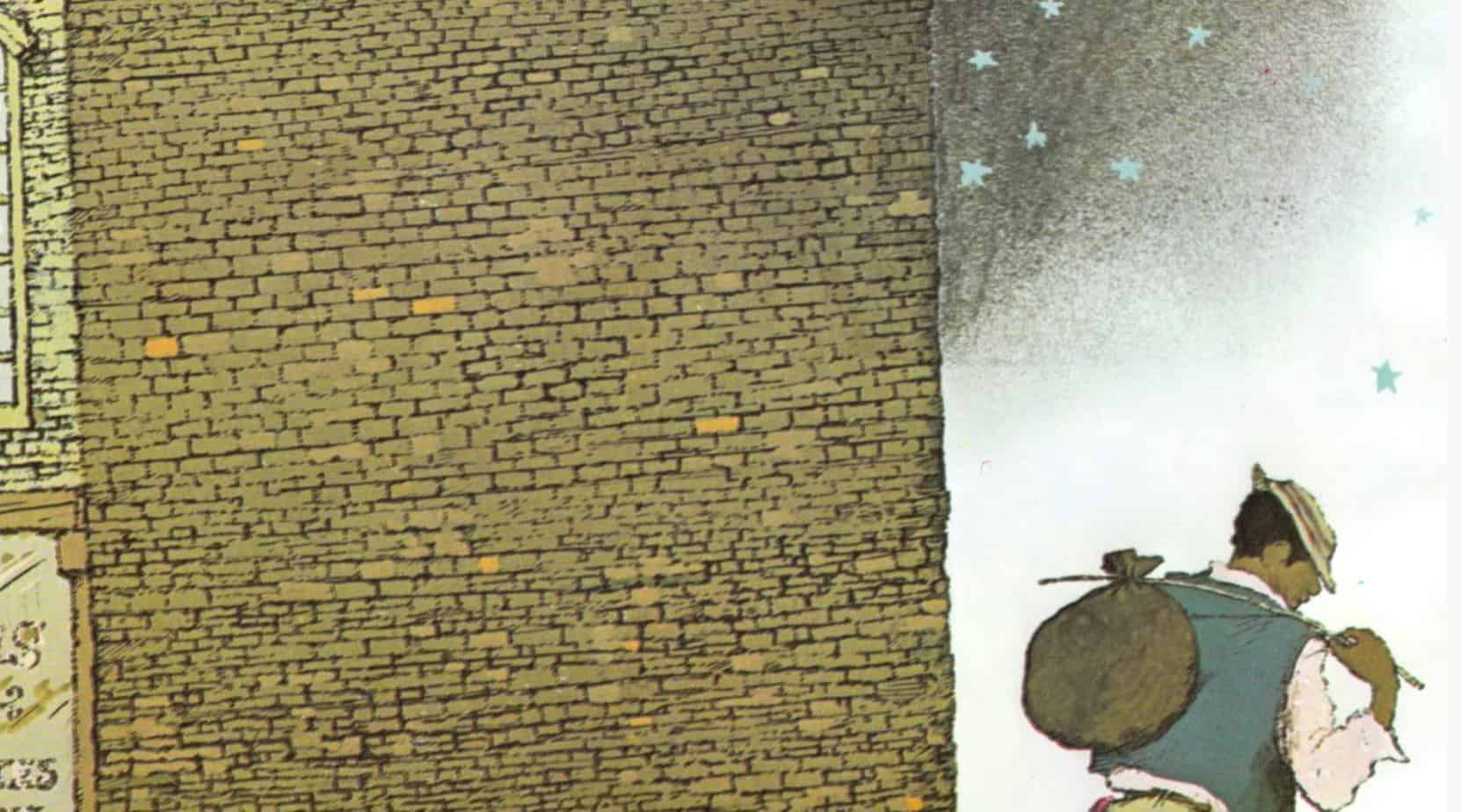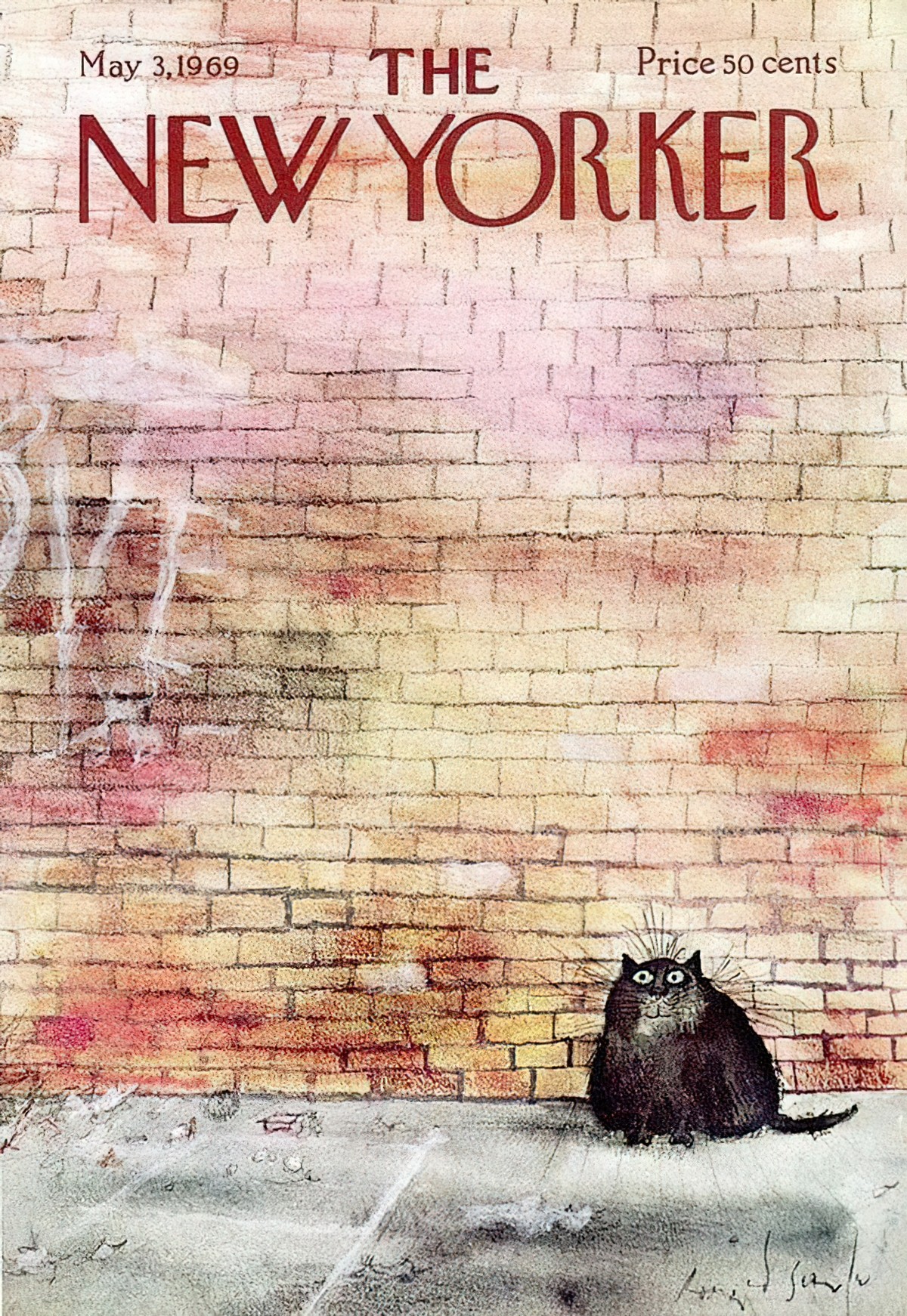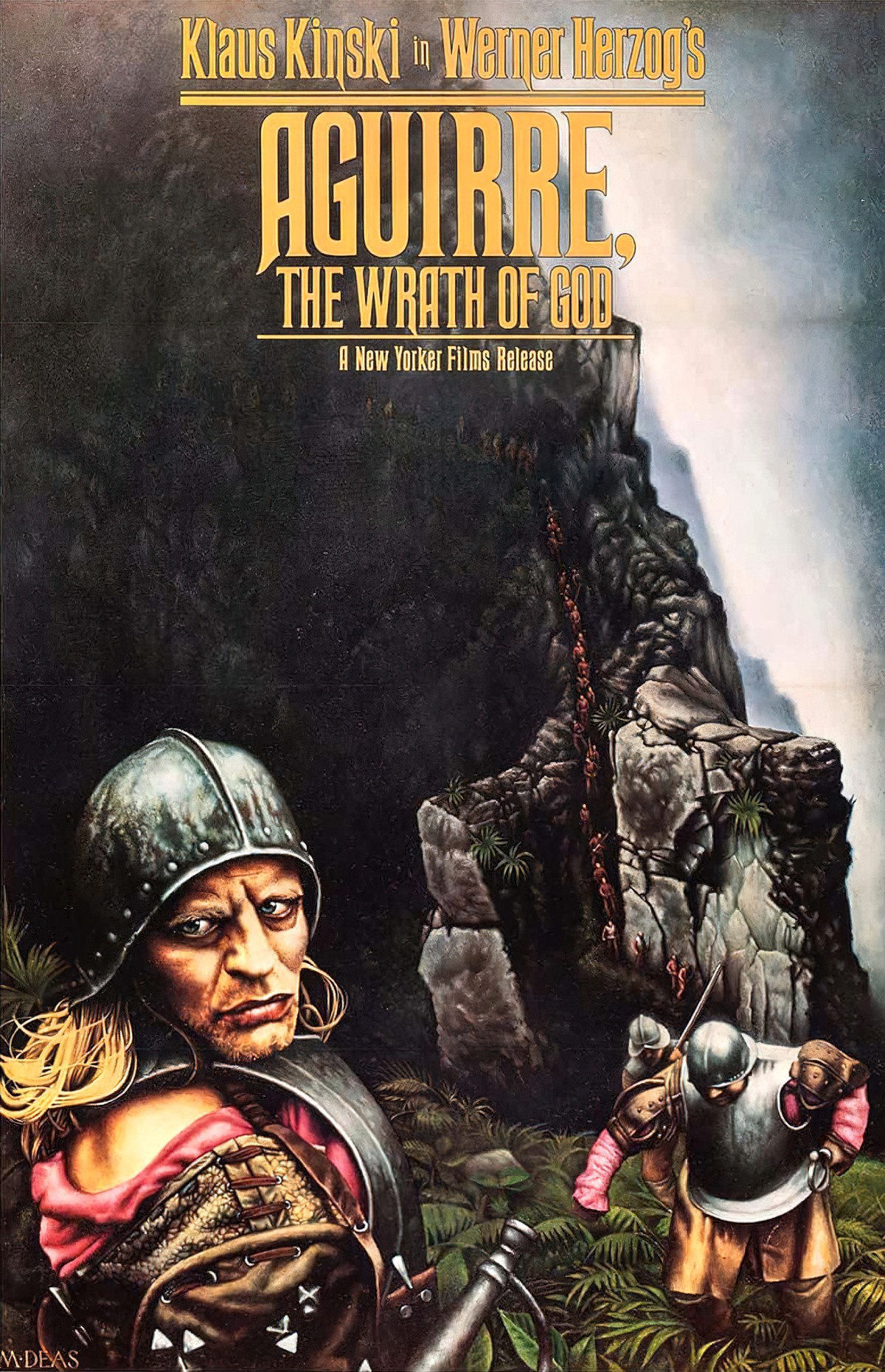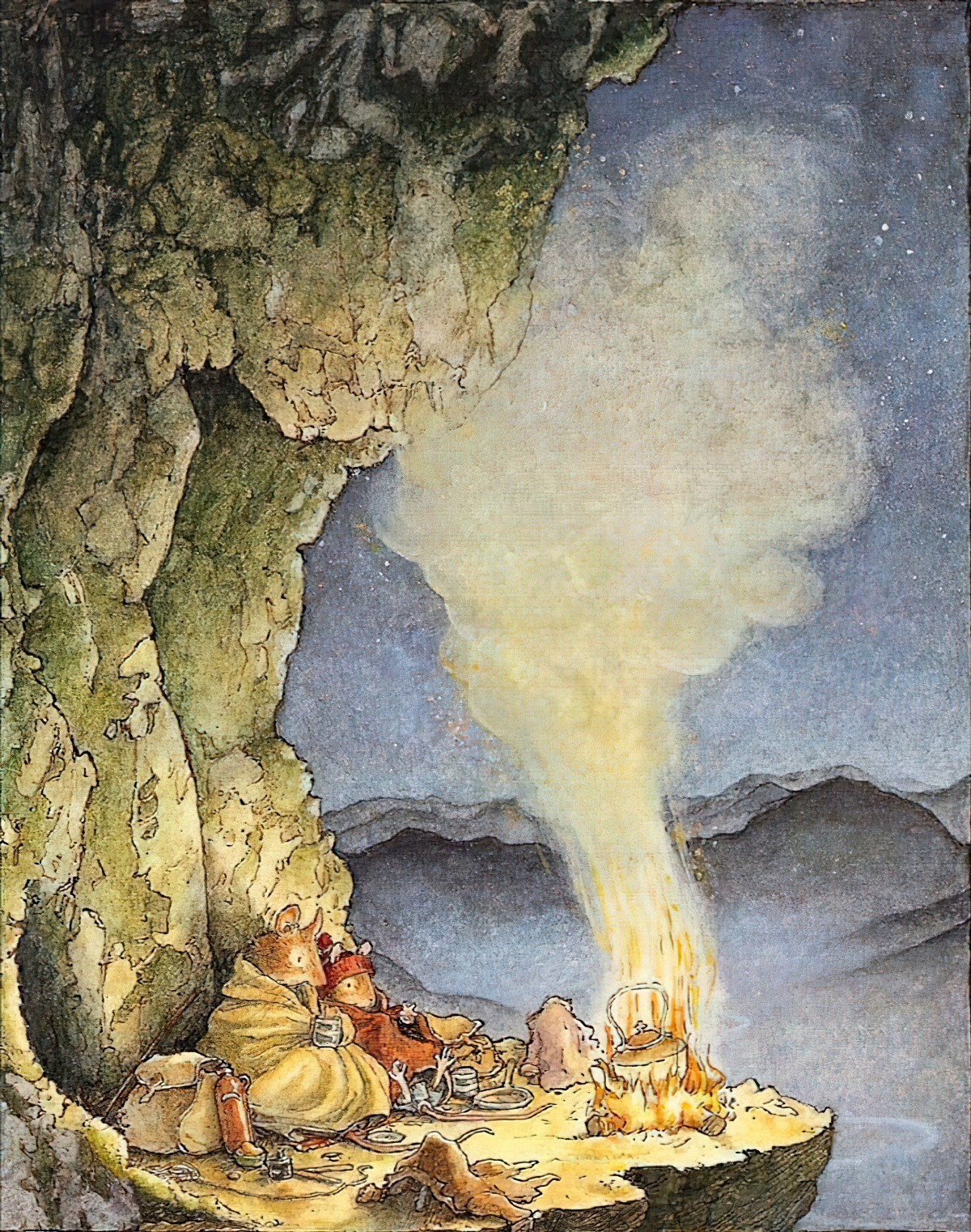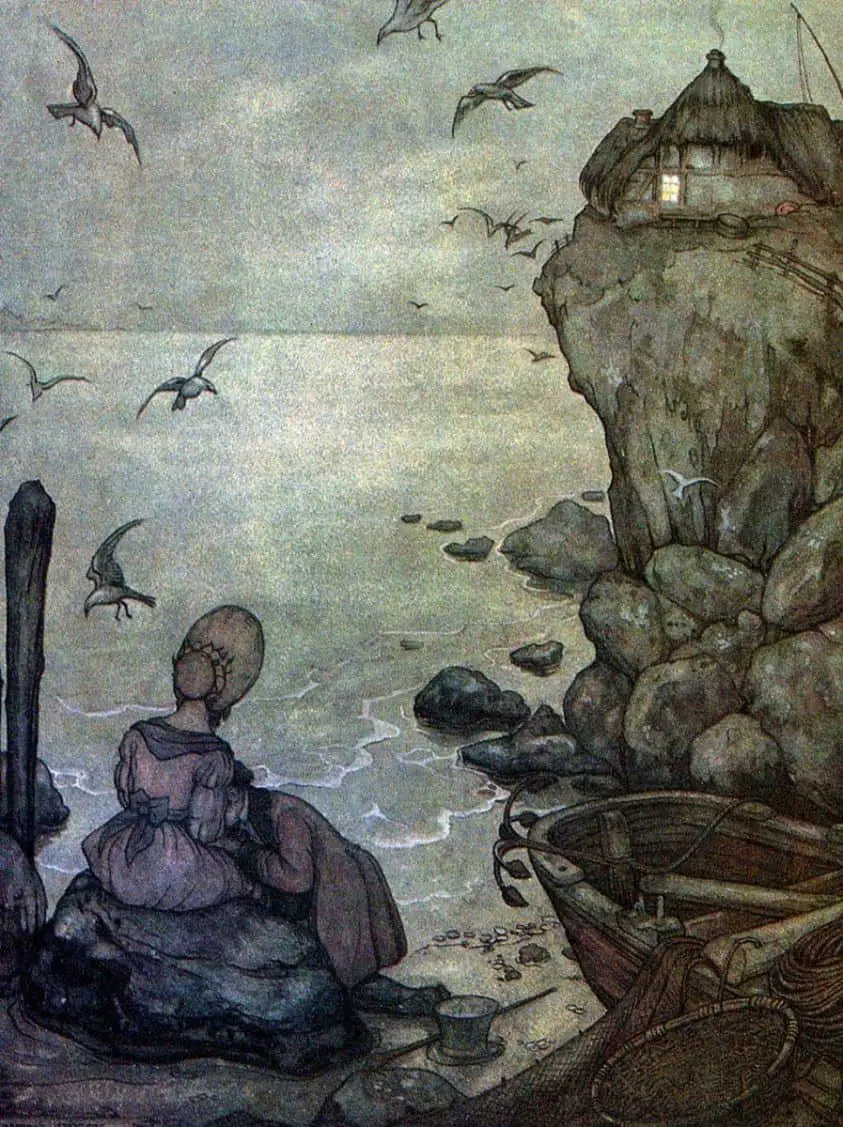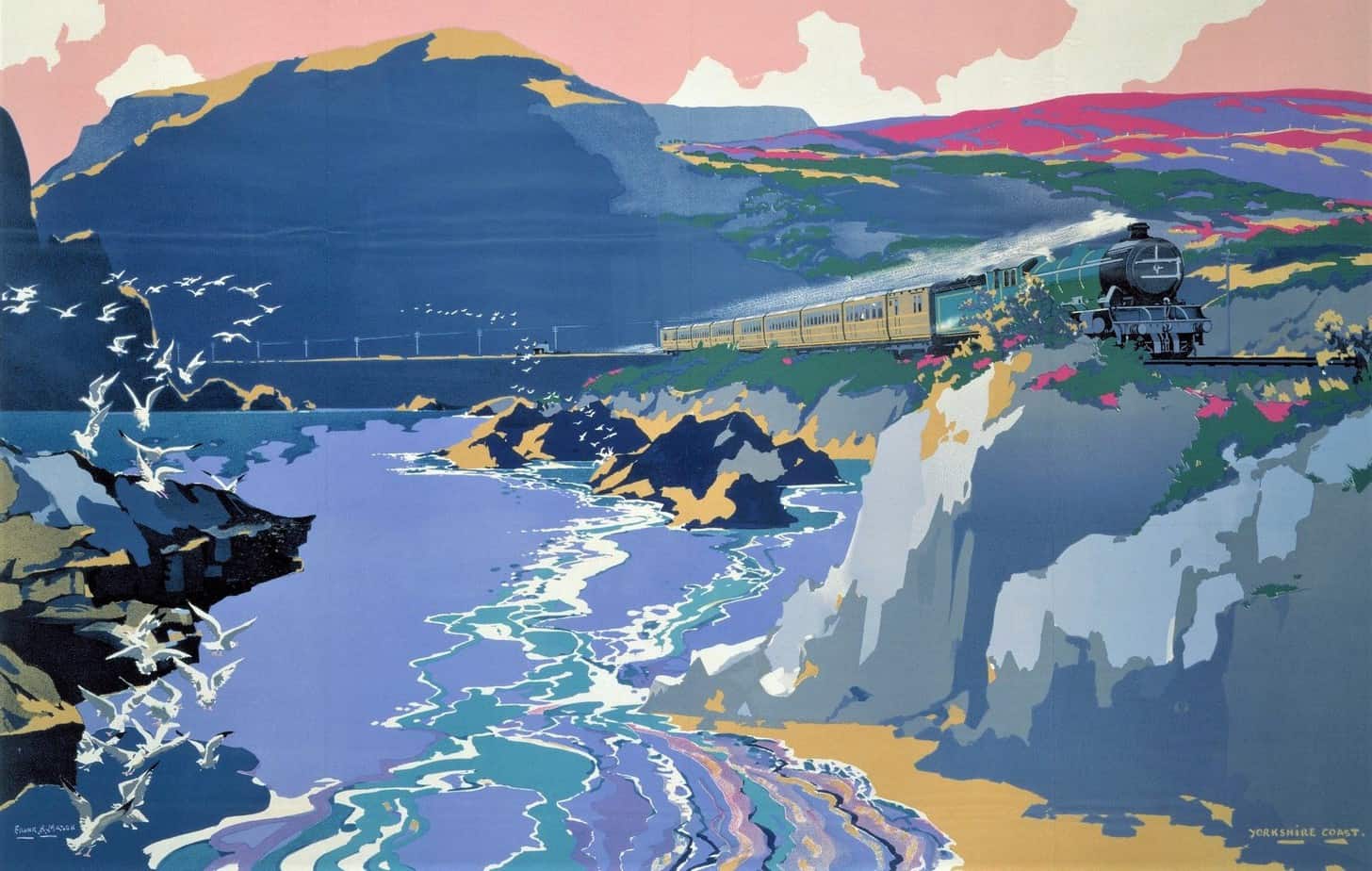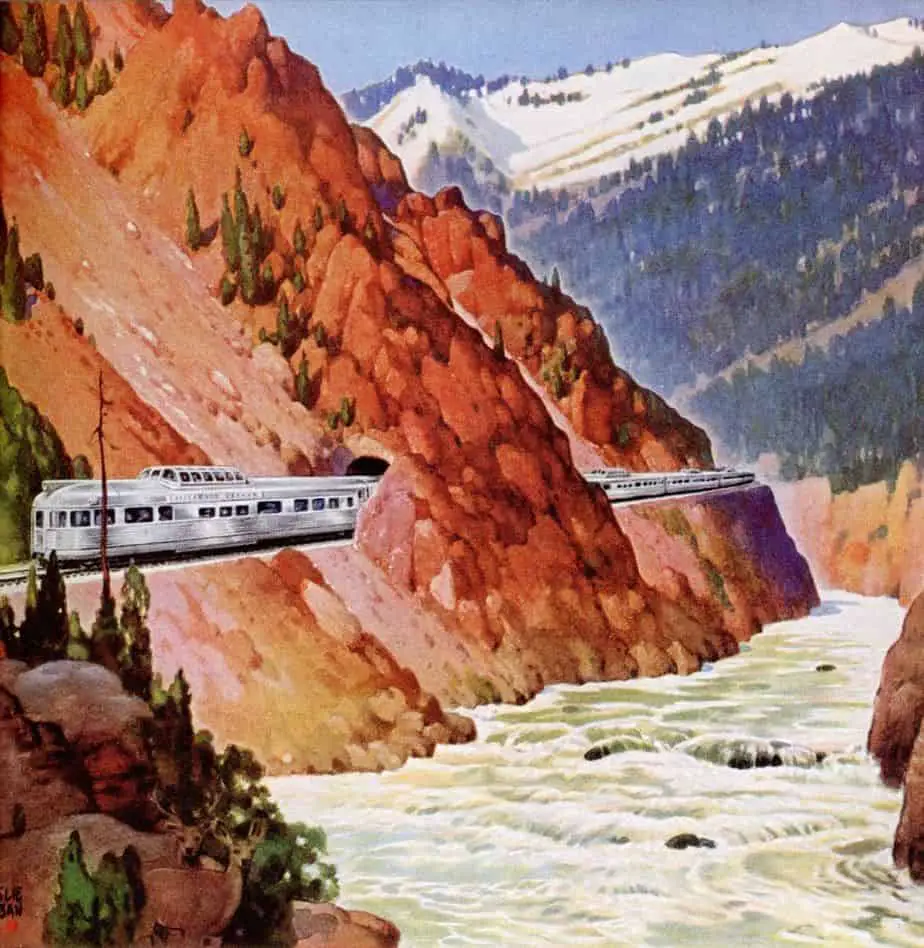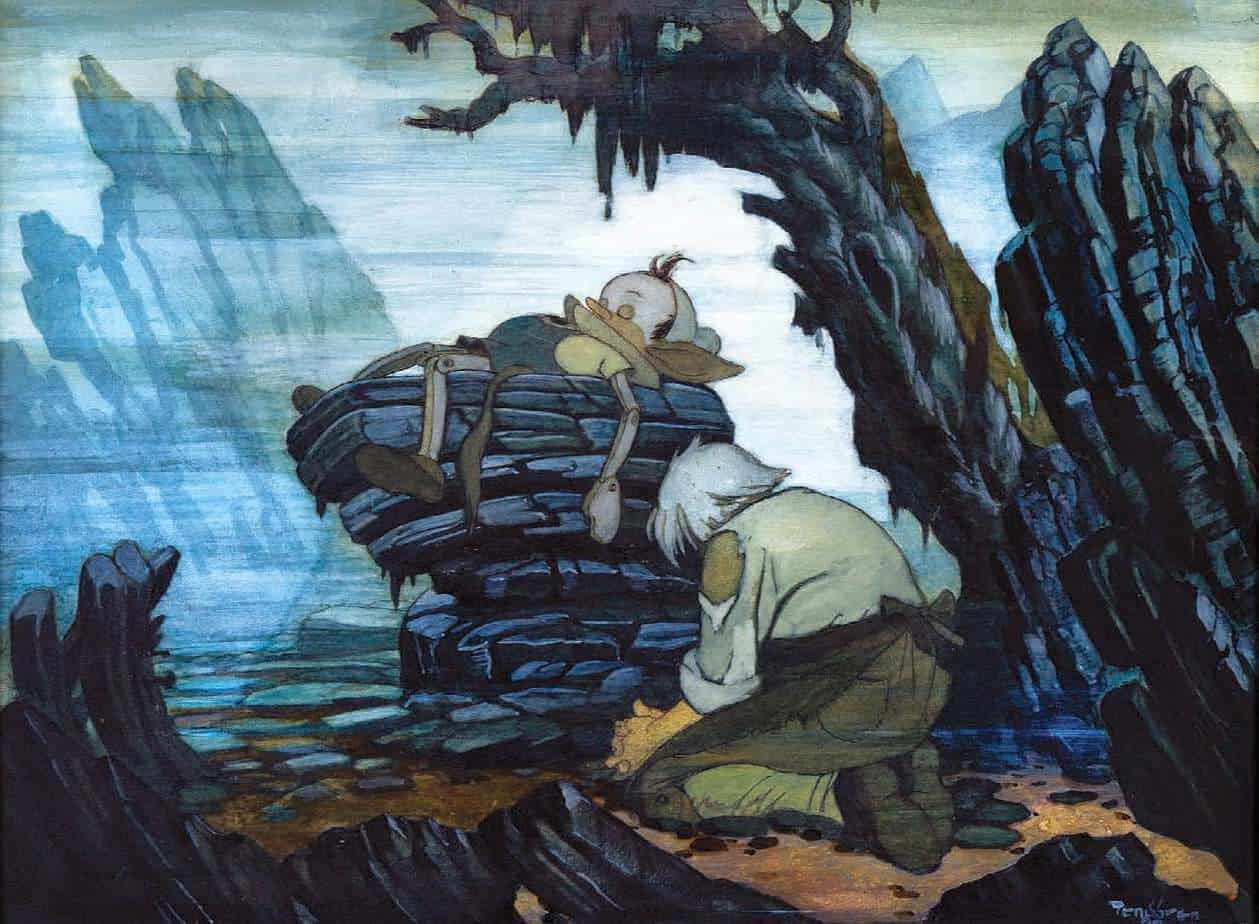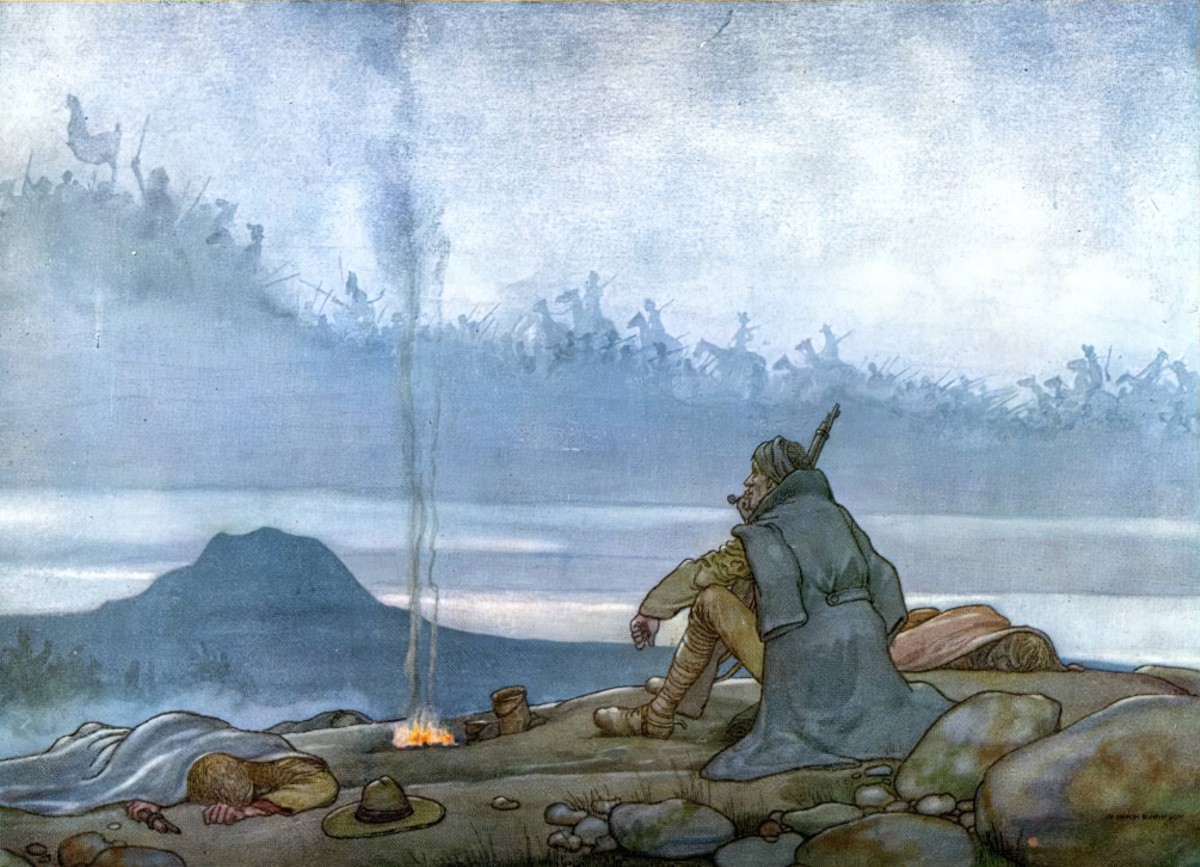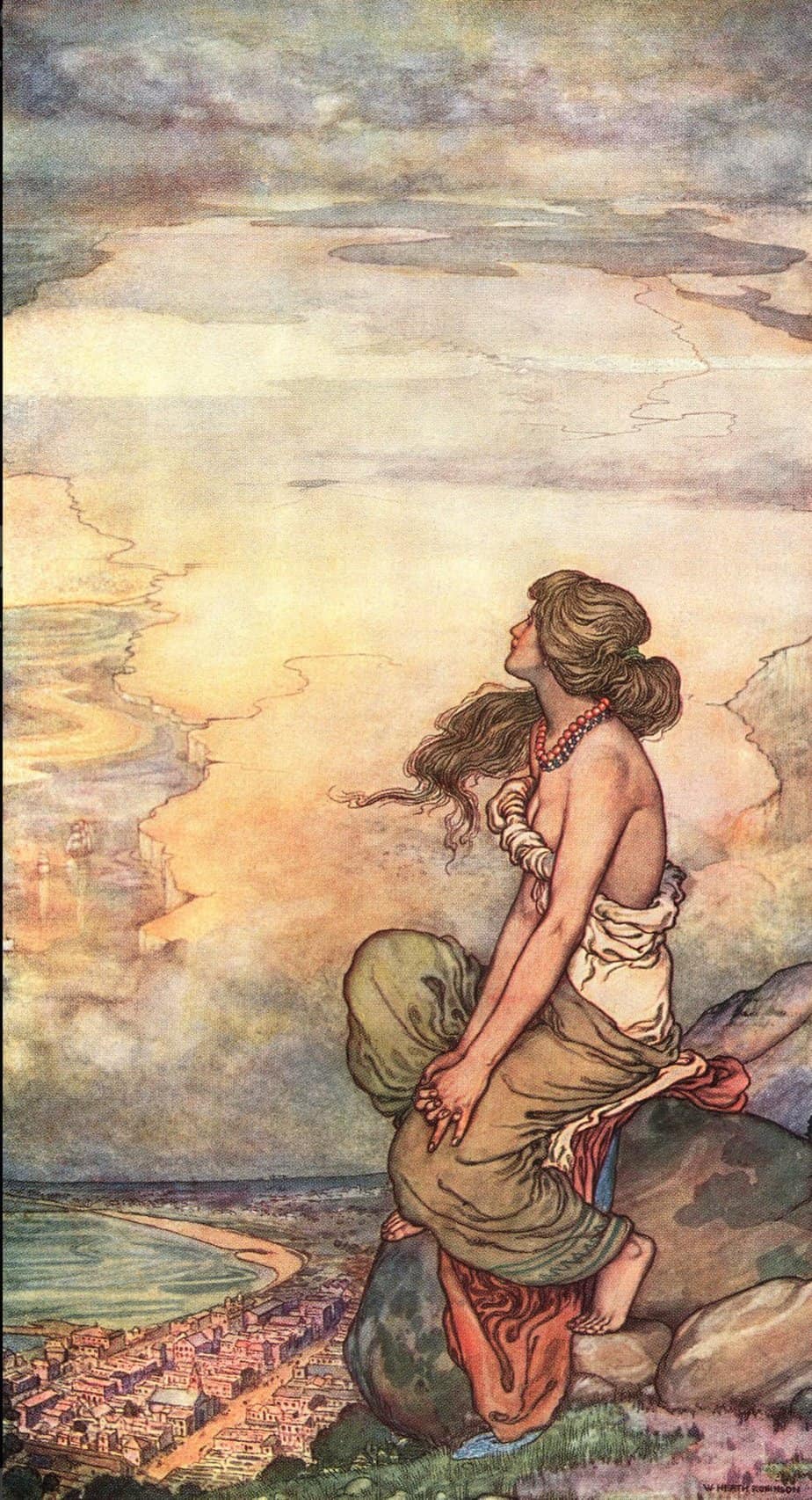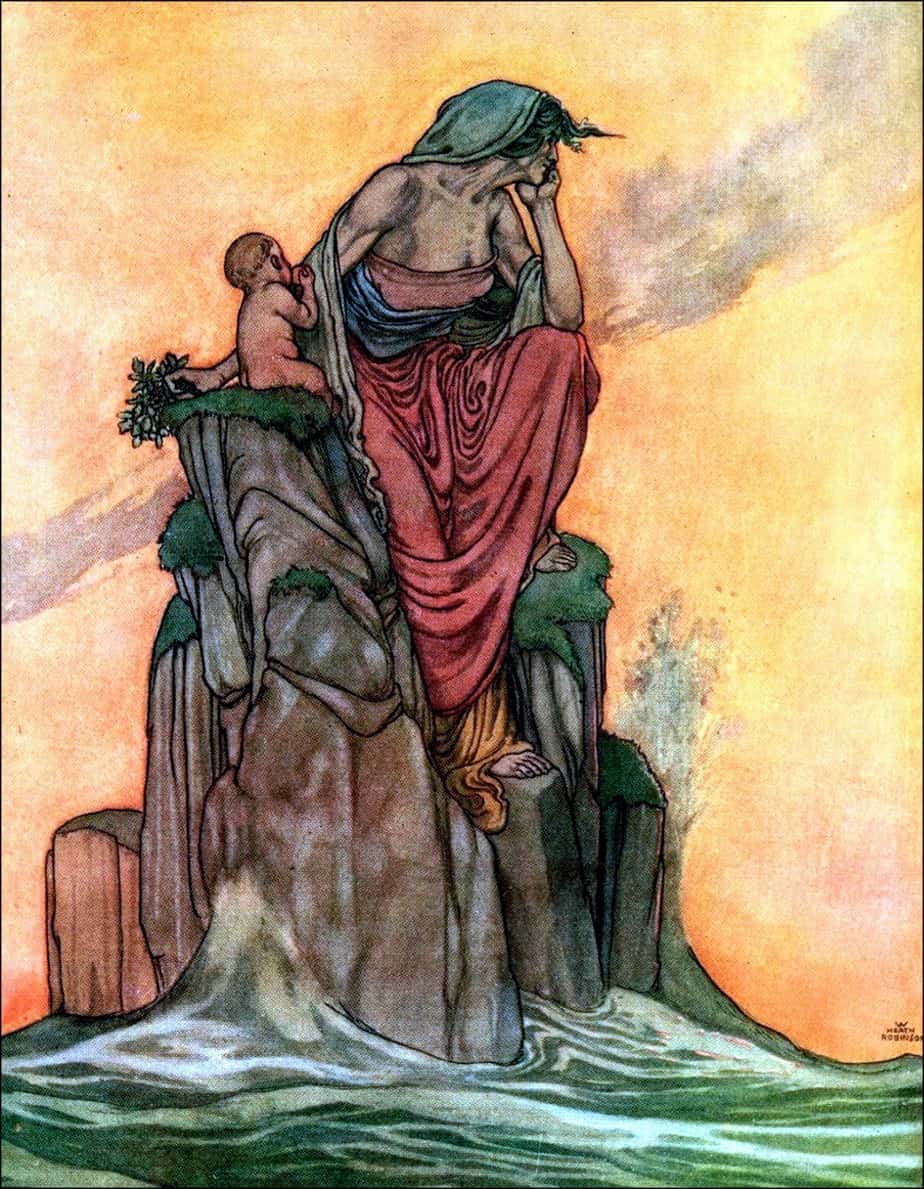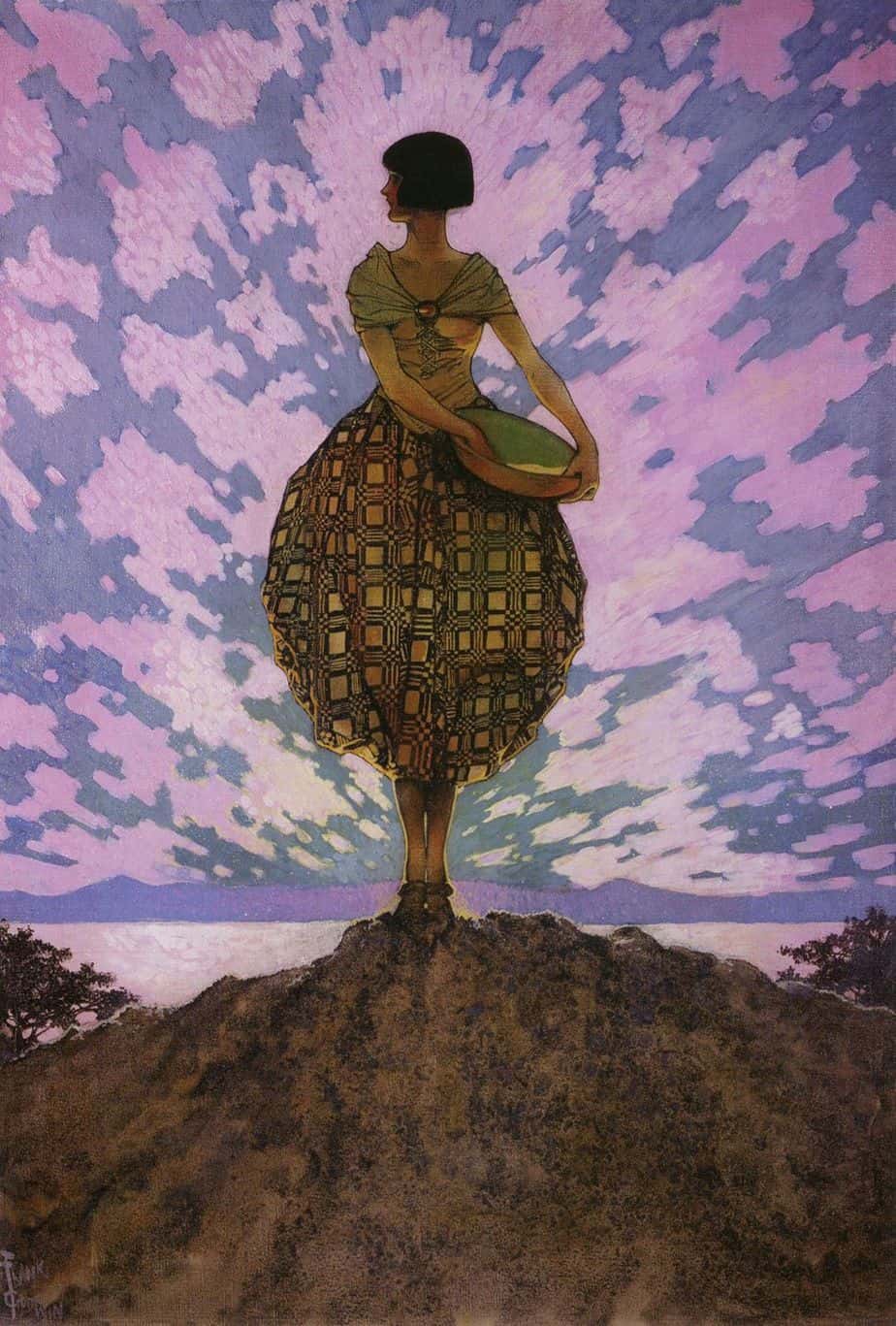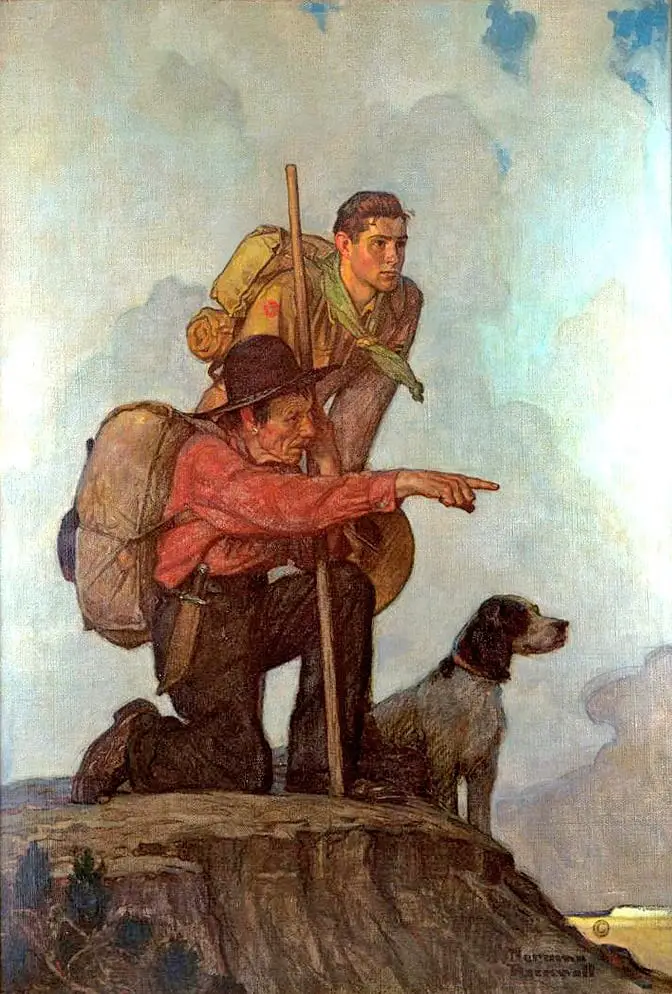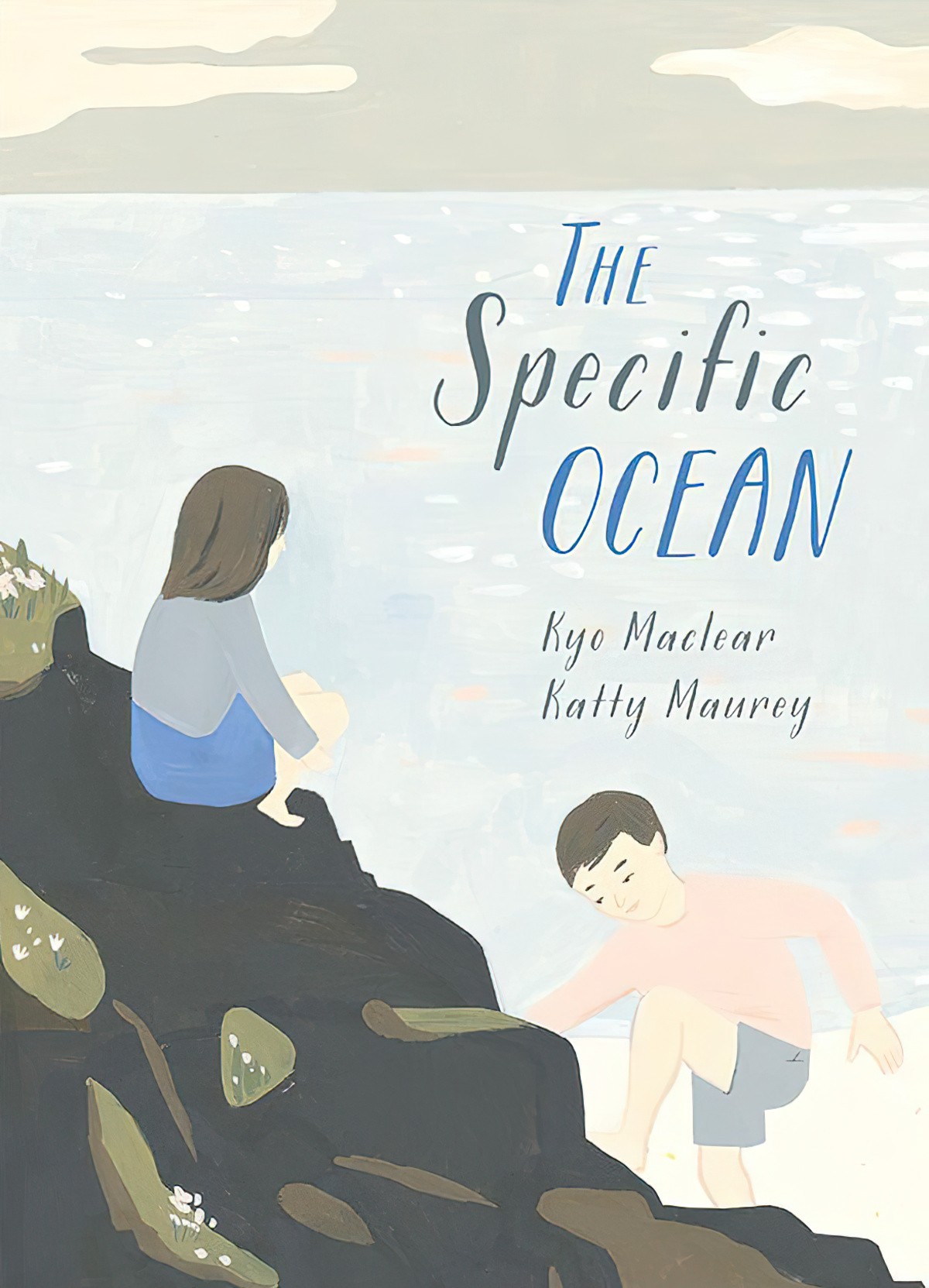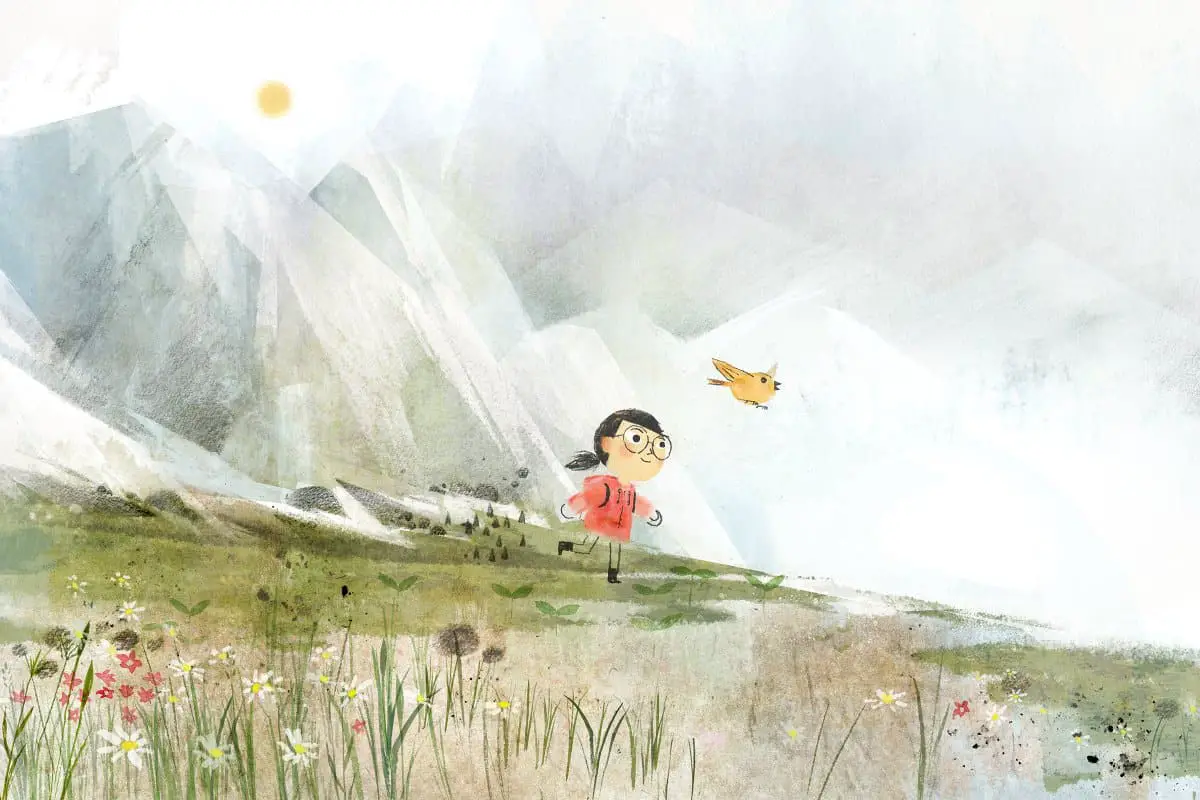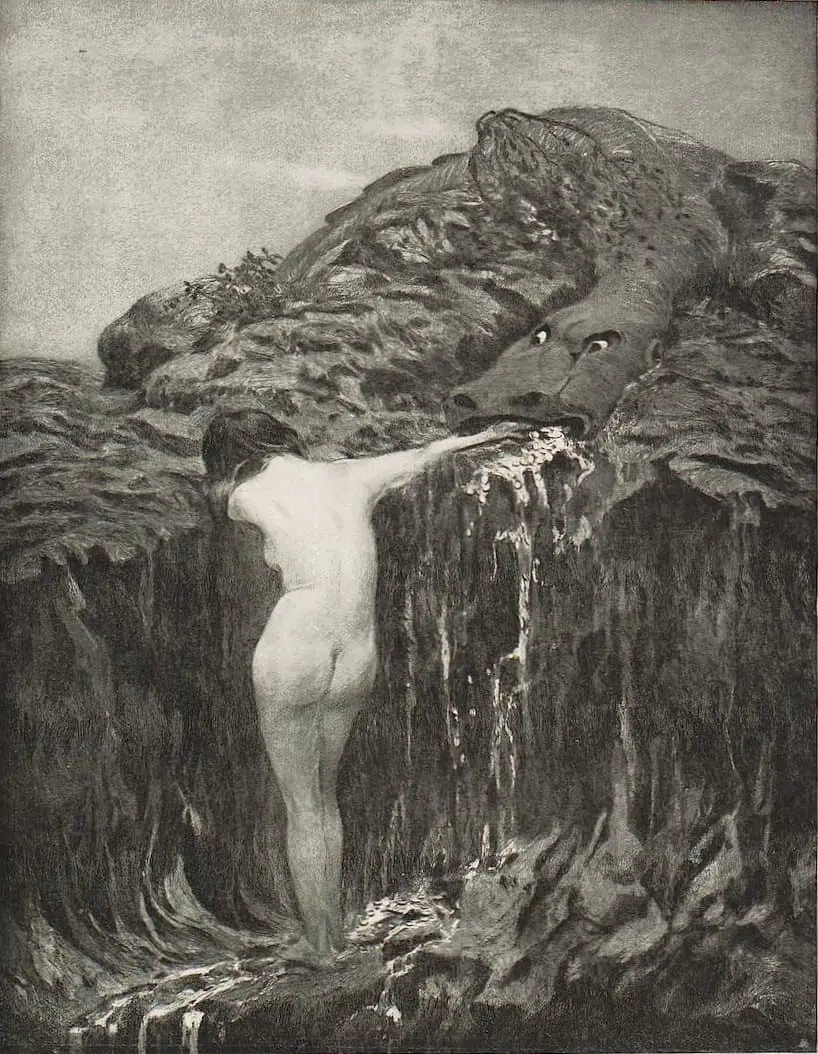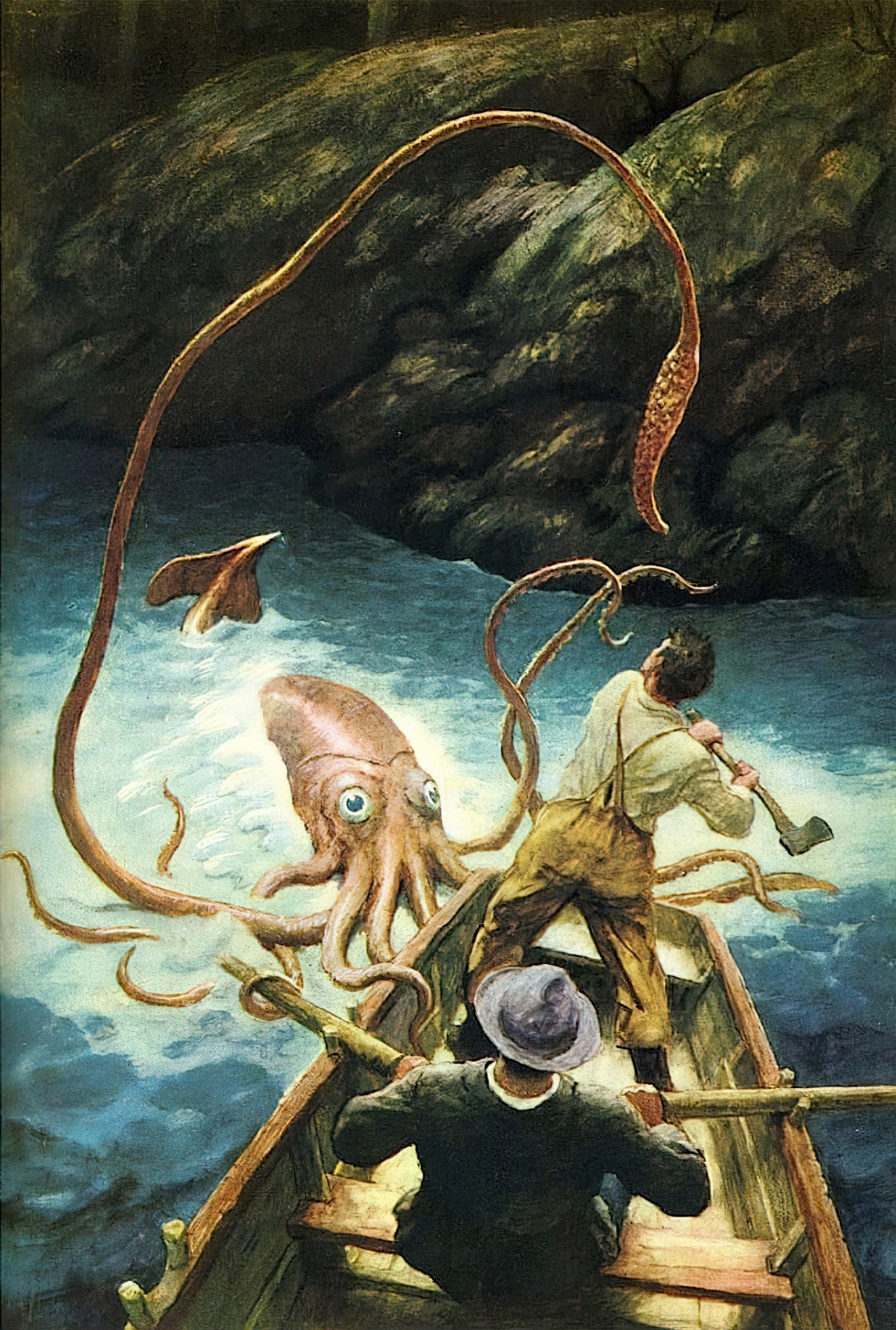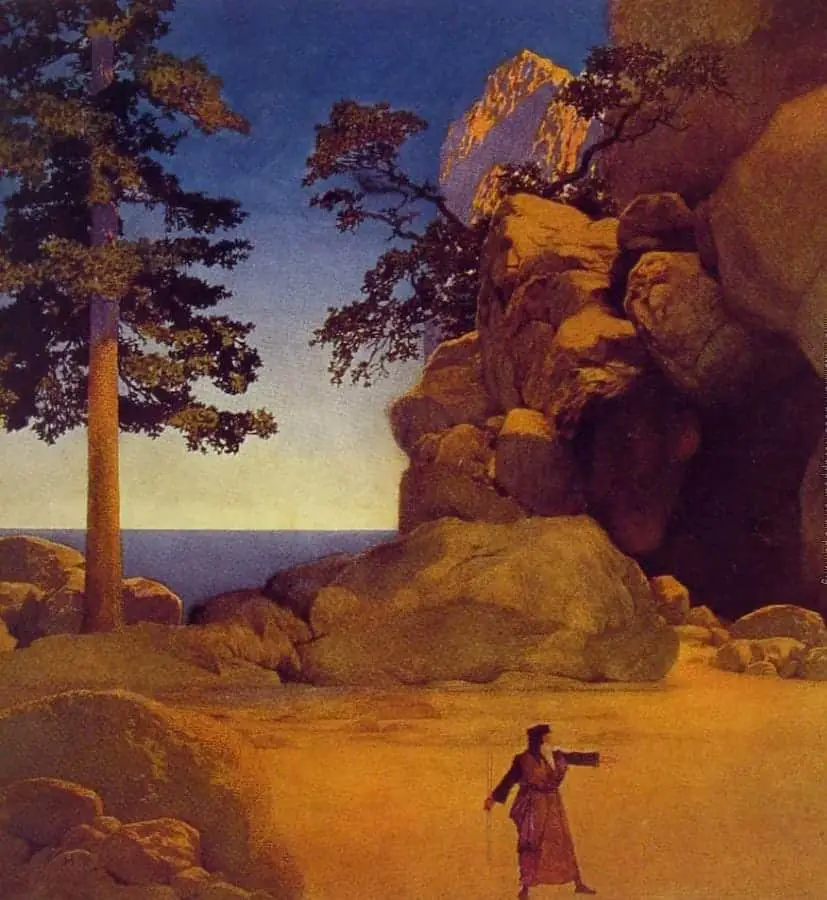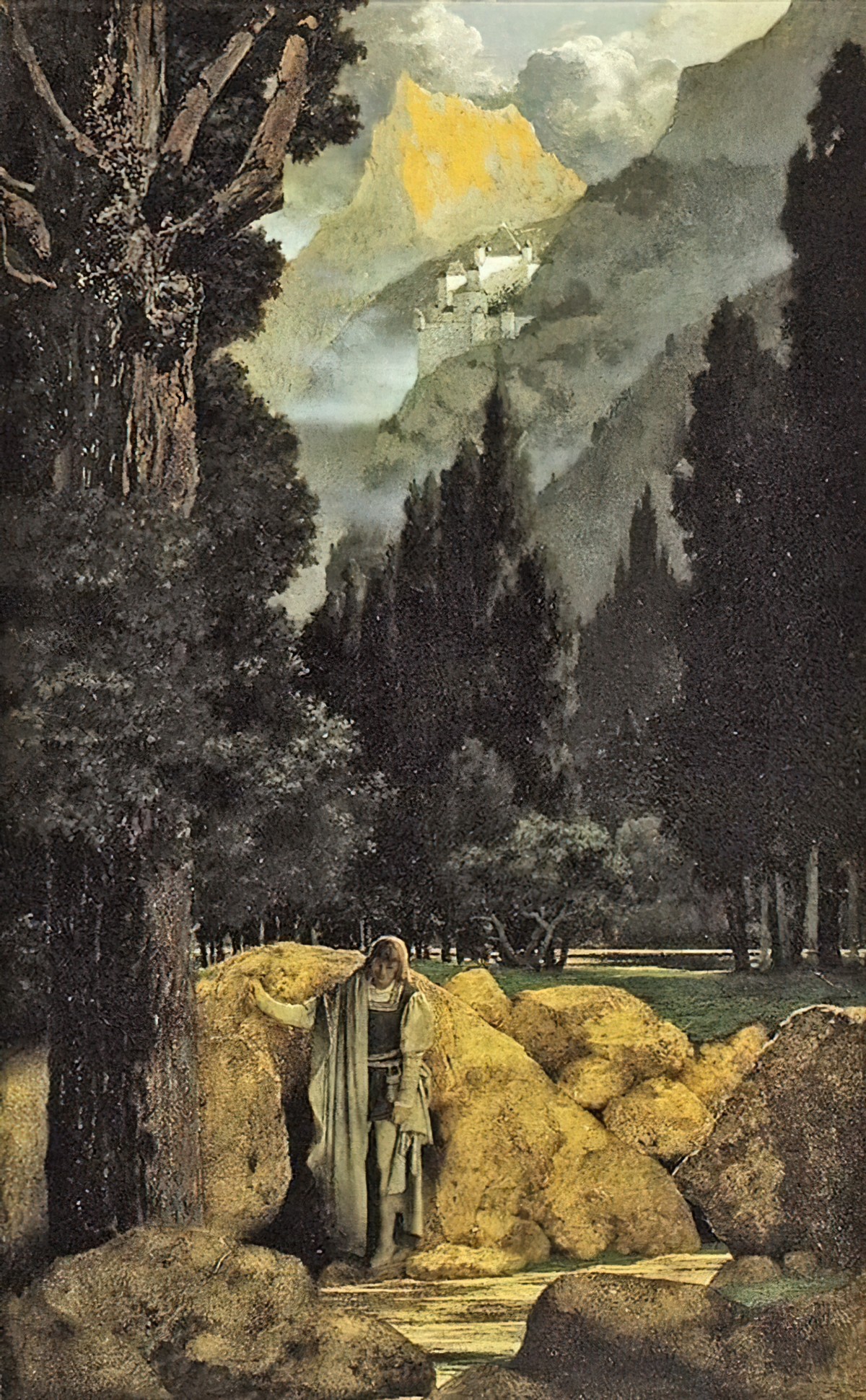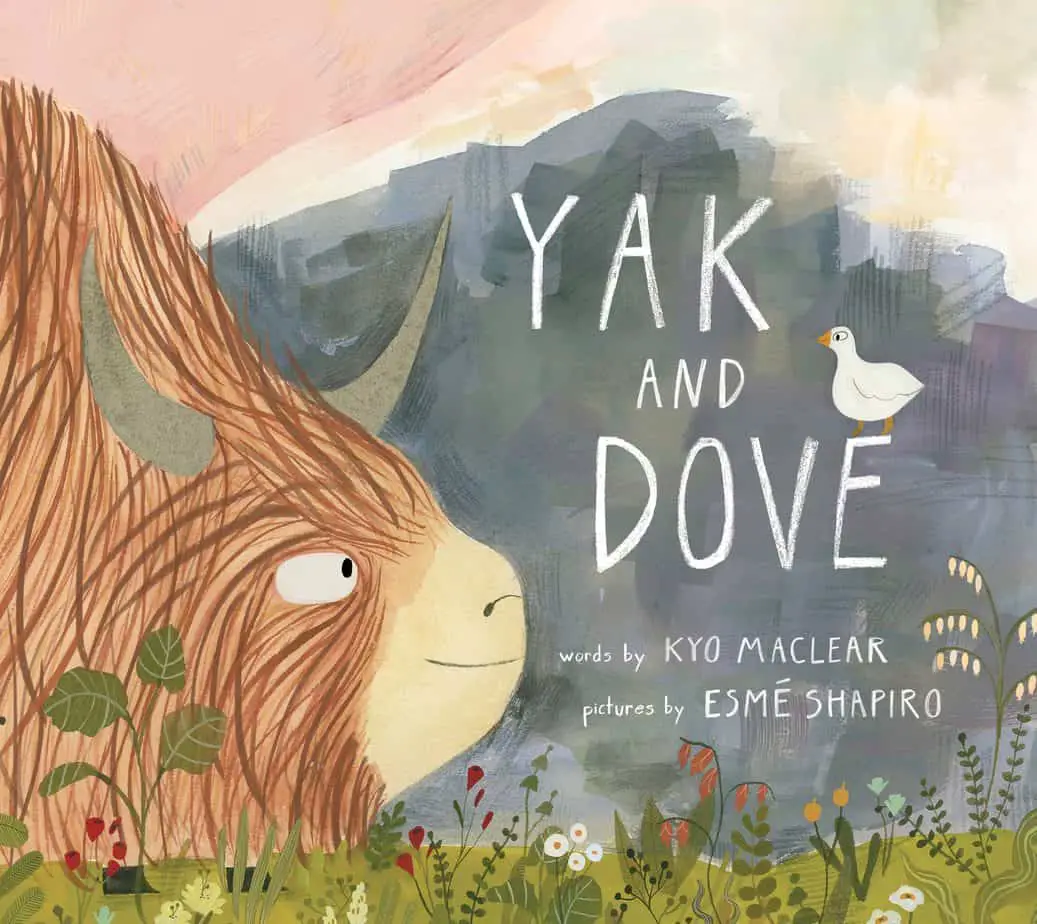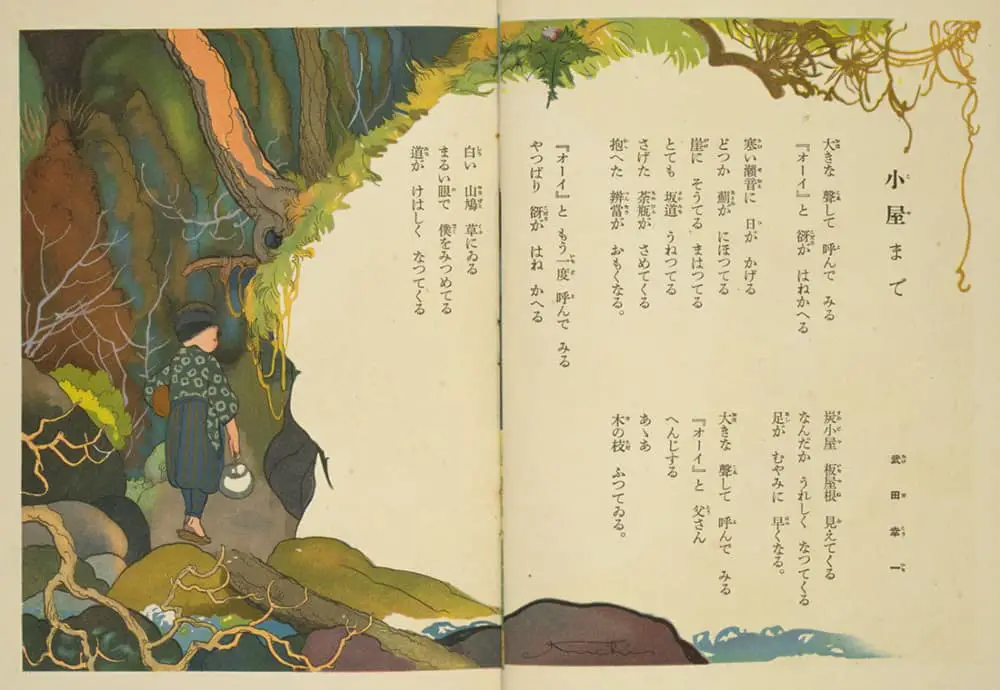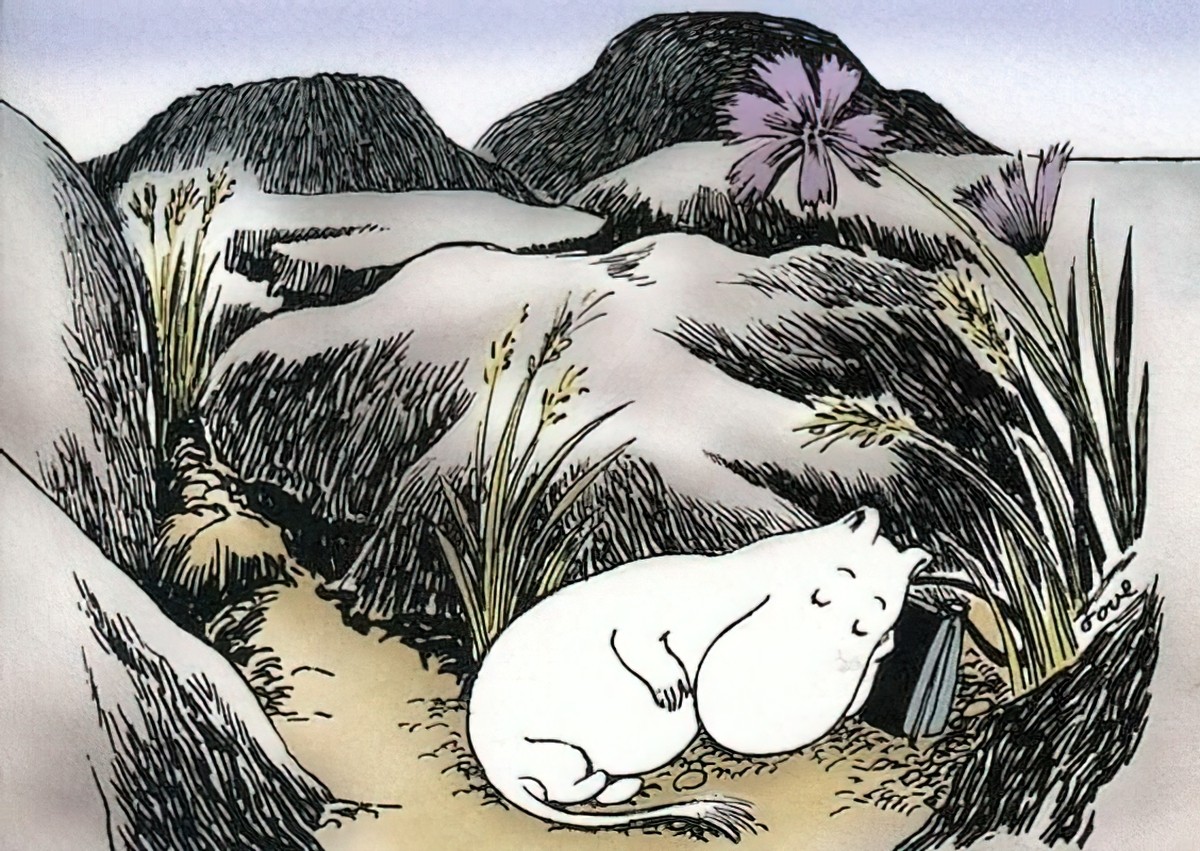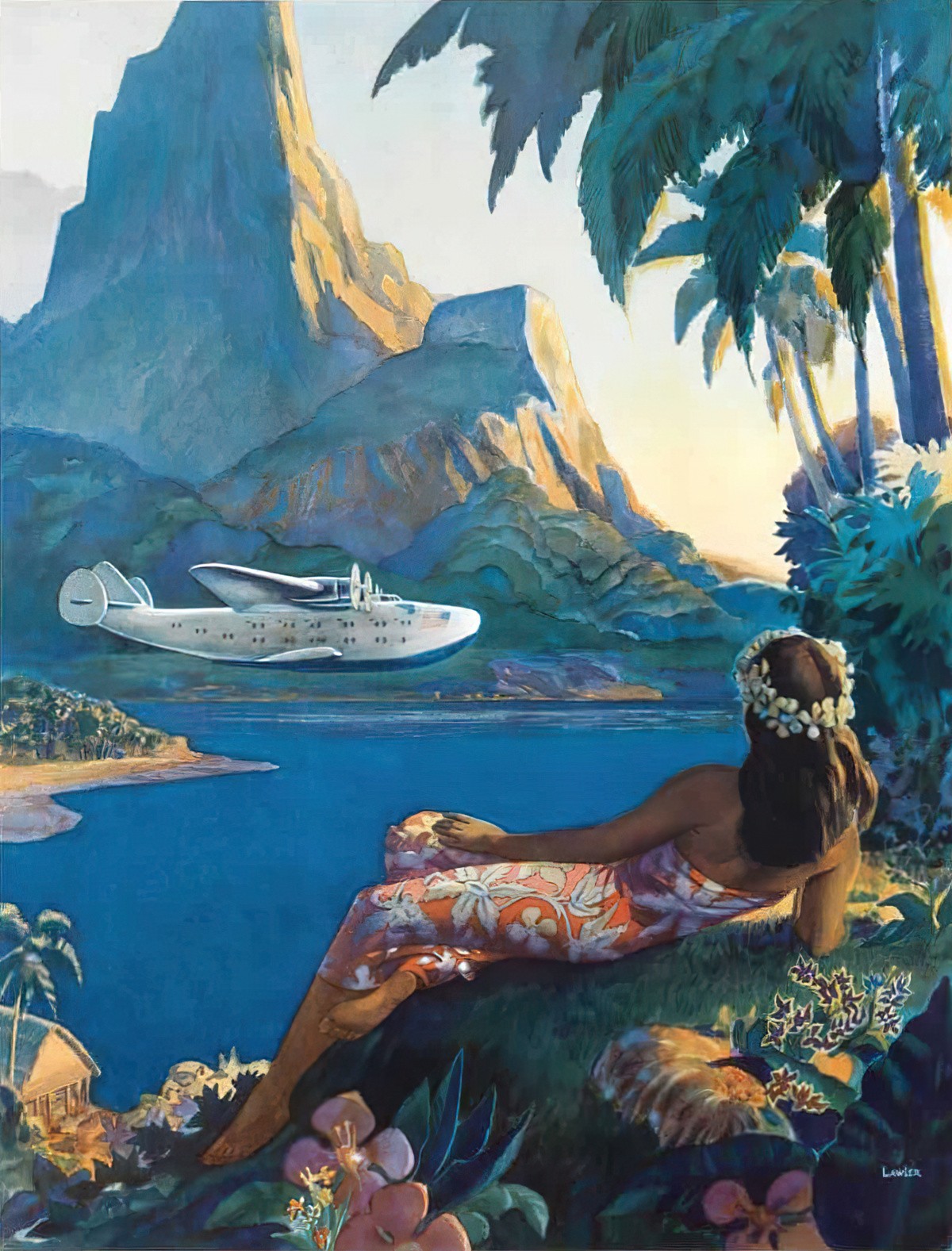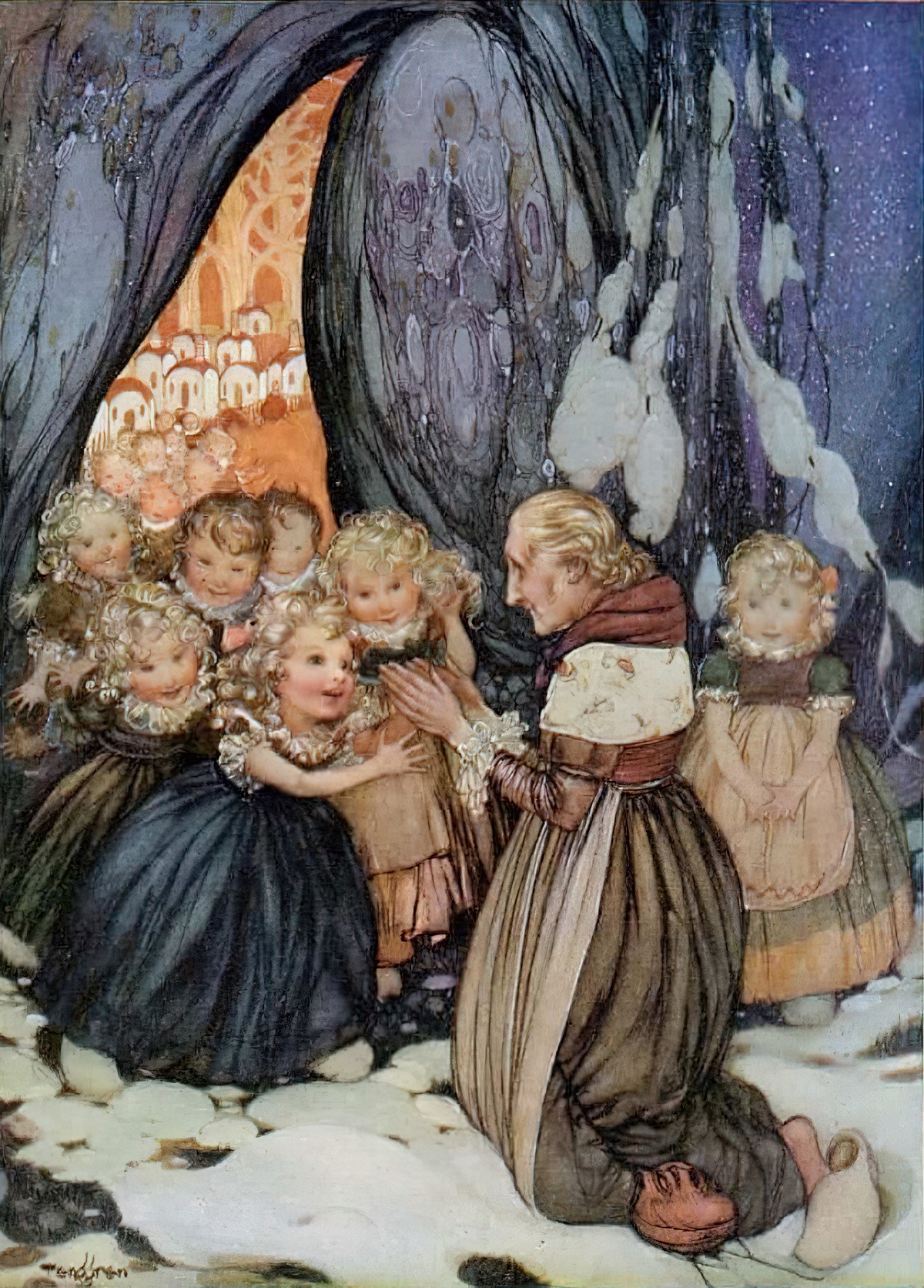 I'm tempted to collect only those examples of beautifully coloured rock, where the environment affects the beautiful colour. But sometimes rock is just gray. In the artwork below, the viewers eye is drawn to the spot of warm colour, to the woman holding the lantern. The night-time rocks do not compete.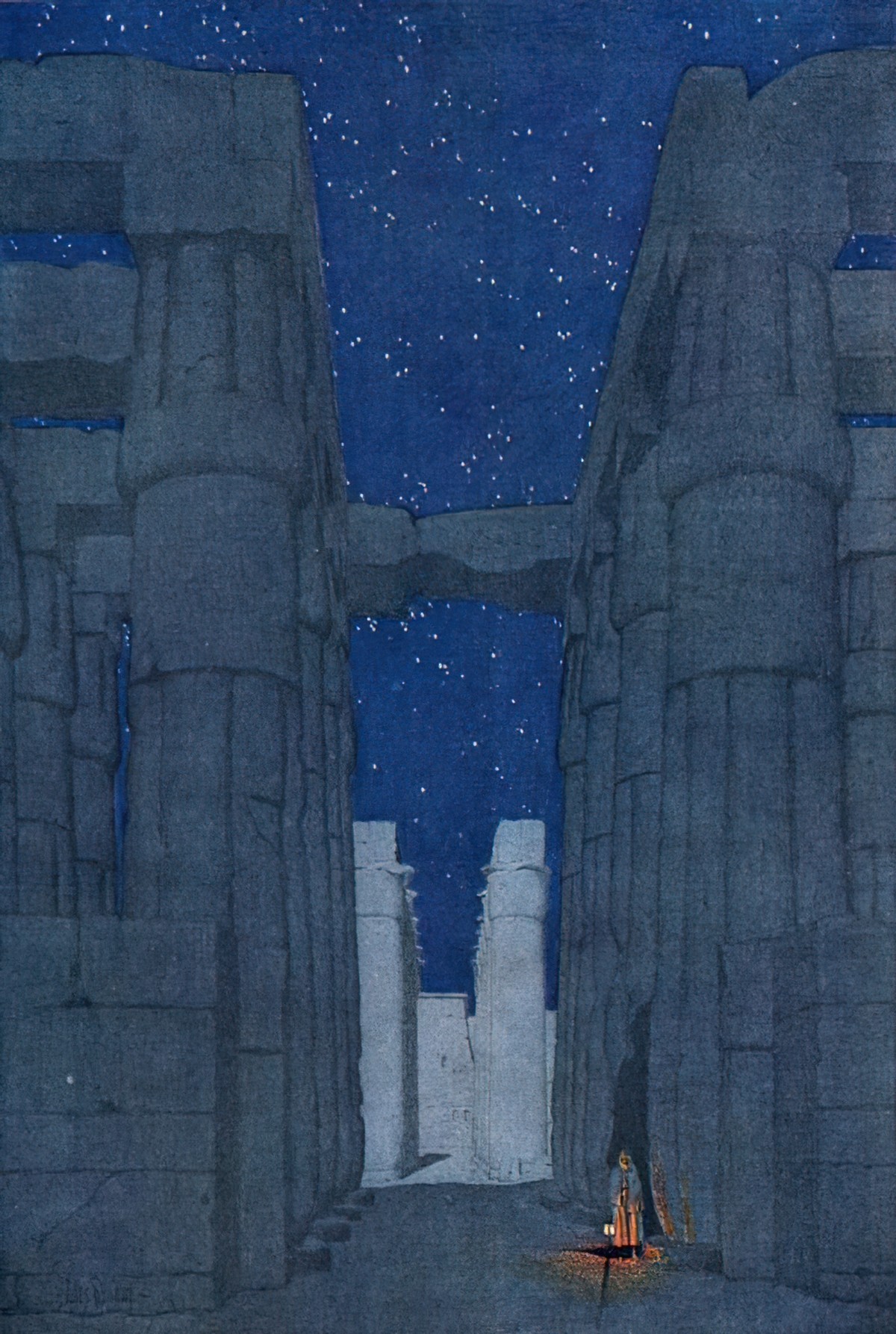 In the illustration below, we know that the walls of the booth are made of metal and that the ground is made of tarmac. We know this from life experience, but Dohanos also renders the textures slightly differently. He's used a grungy splat to decorate the surface of the road, but streaks of subtle reflected light for the metal.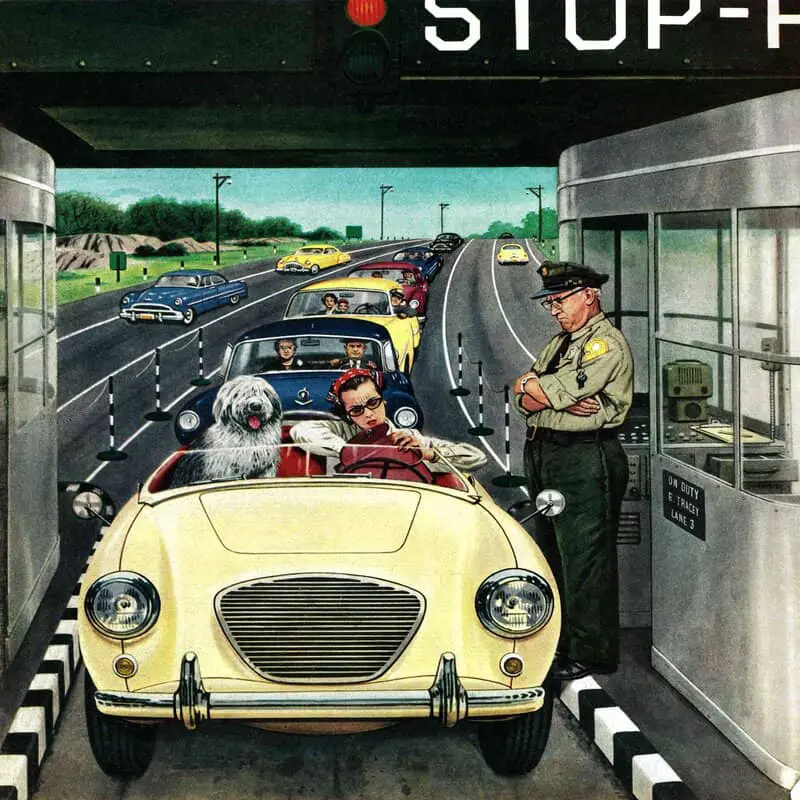 The statue of the old man in the foreground left of the painting by Boris Godunov is a good reference for how to depict old stonework covered in moss.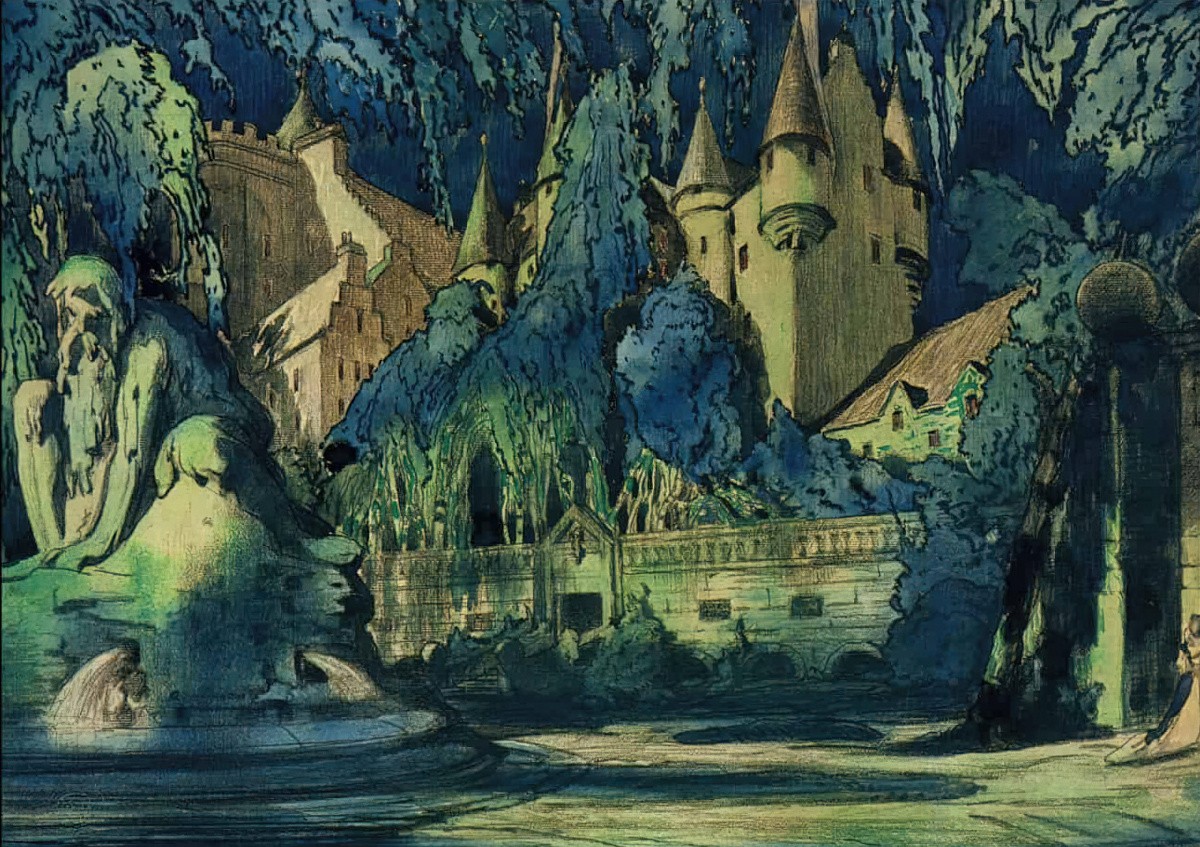 WORKING WITH BLACK AND WHITE ONLY
What if you only have black and white to work with? Hatching is key. In the black and white illustration below, Charles Robinson emphasises the atmospheric perspective. The rocky arch of the foreground is black with white detail; the stonework further away is white with black detail. It's not a great photo of the artwork, but useful as an example of how to depict a stony surface using only linework, no greyscale, no colour.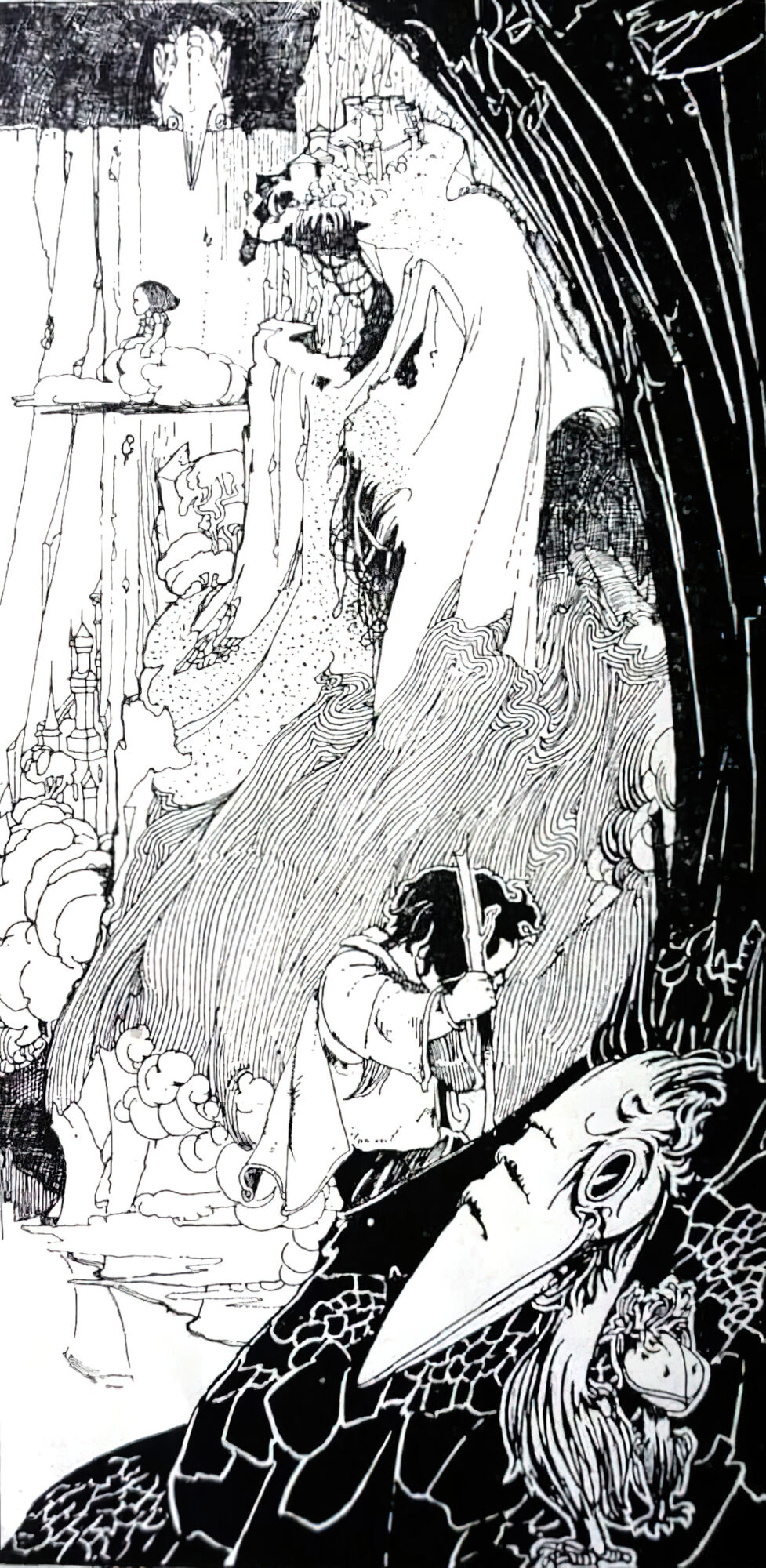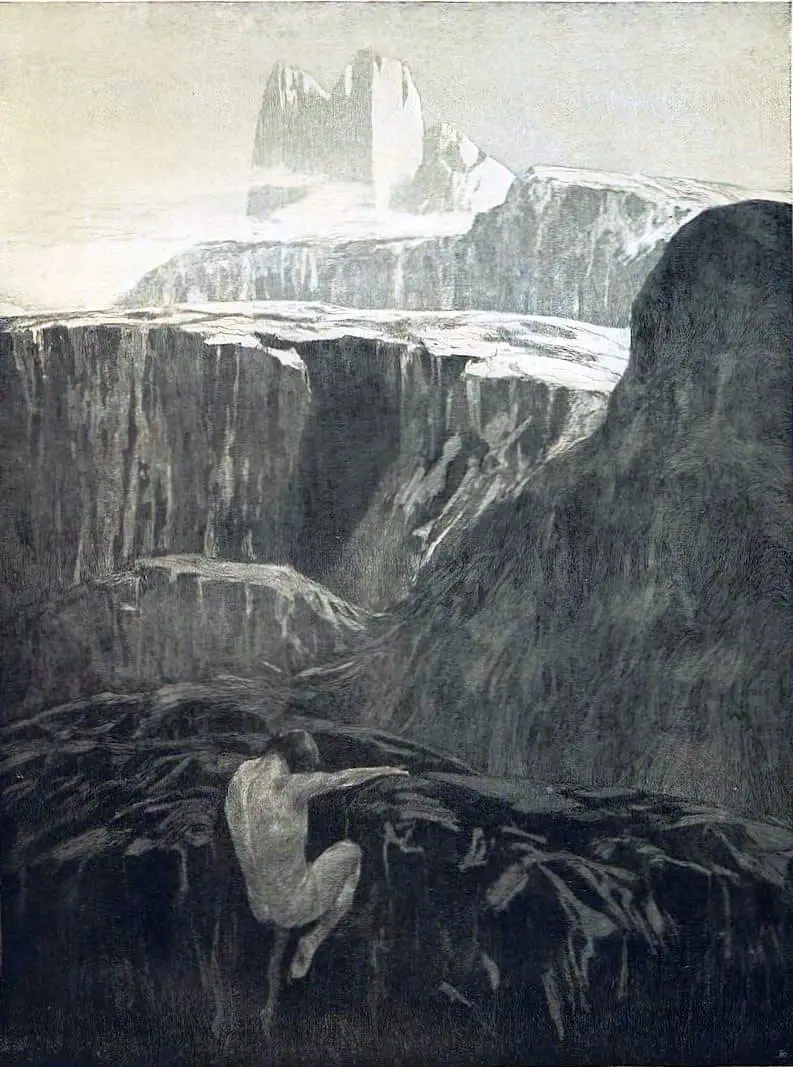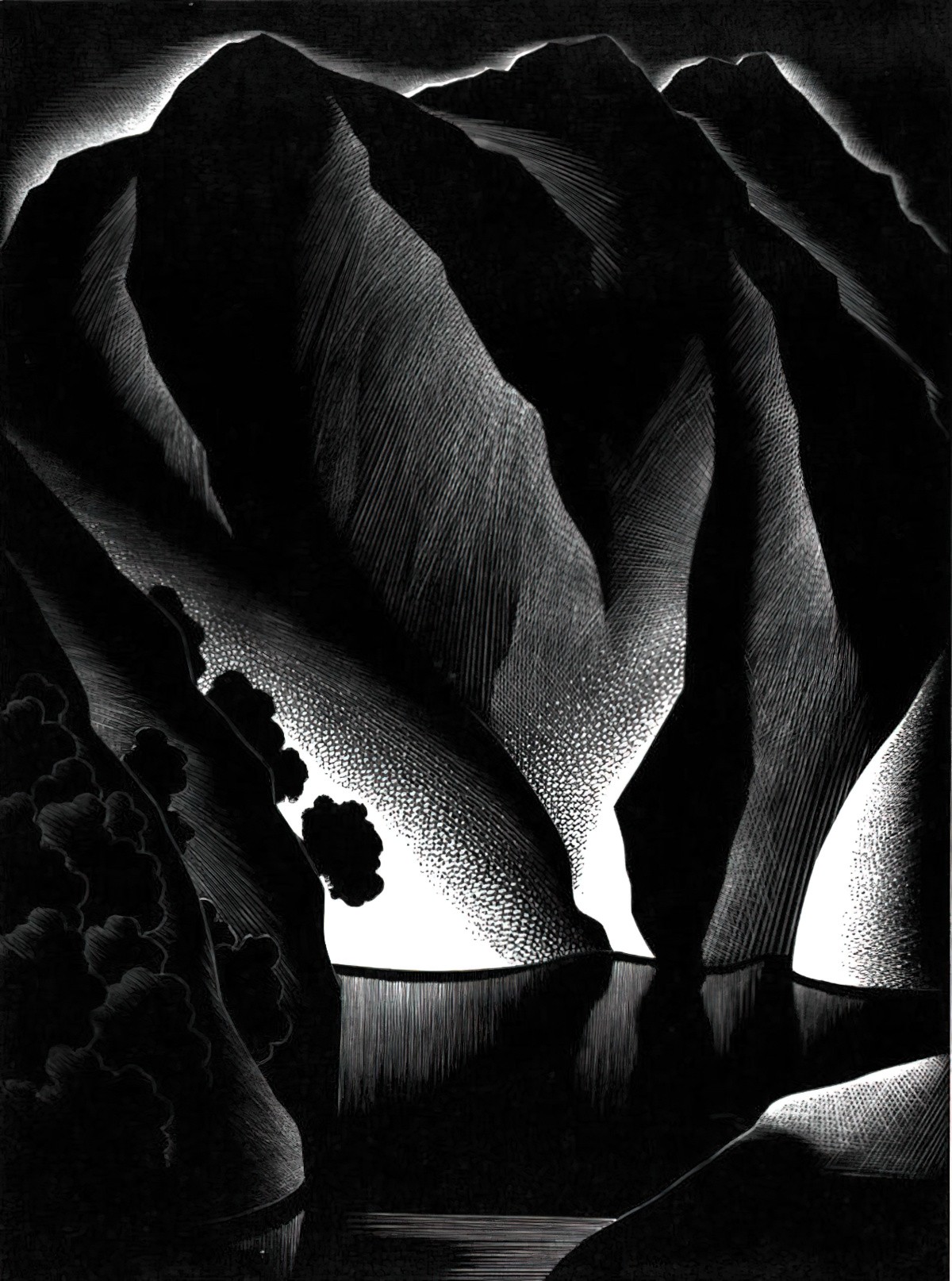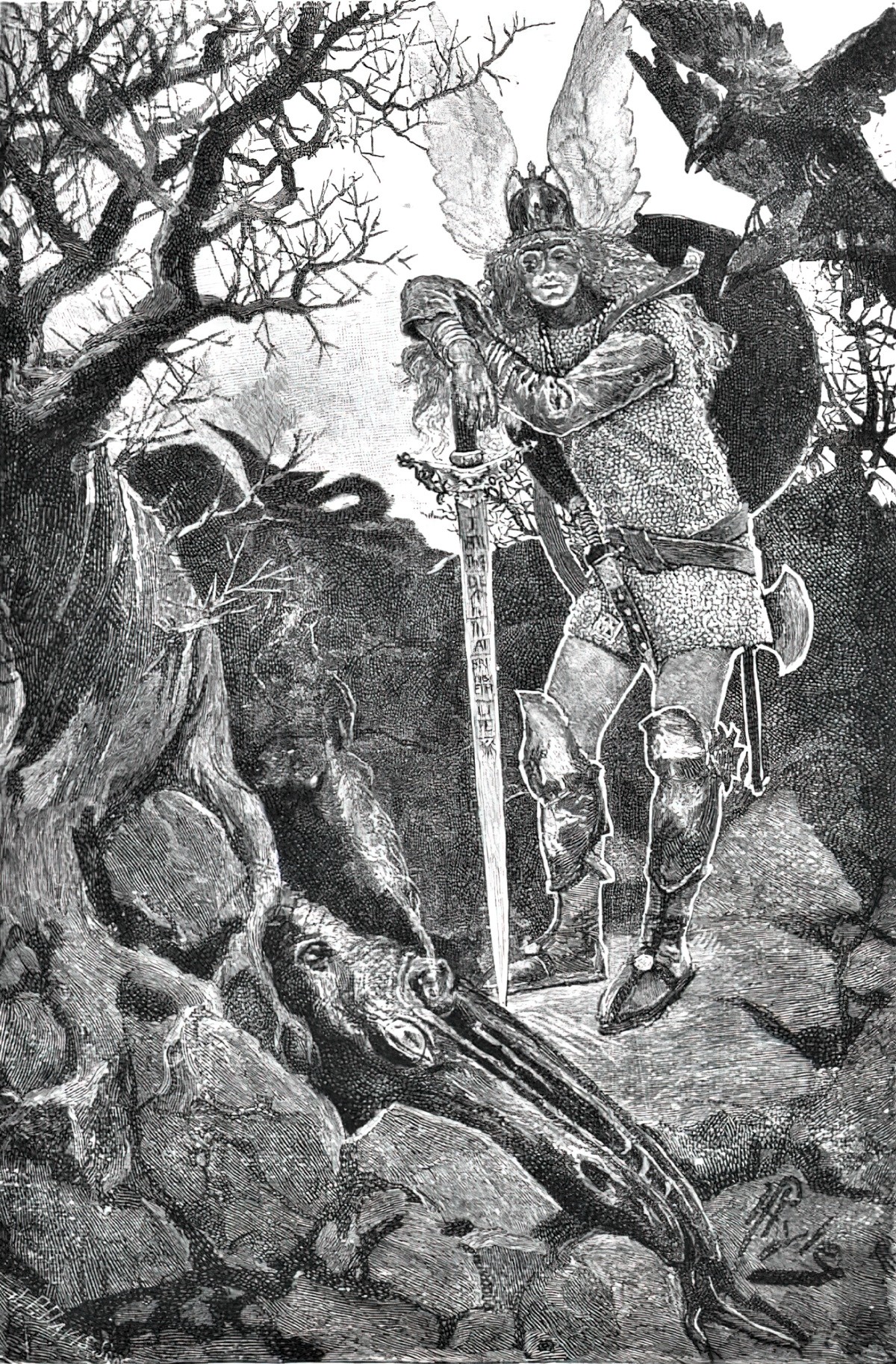 Below is another linework example. Each and every cobblestone of the road has been individually rendered, grounding the artwork for the viewer. The stone walls of the buildings are rendered in graduated flecks; white flecks on black where shadow dominates, and the reverse where there is light.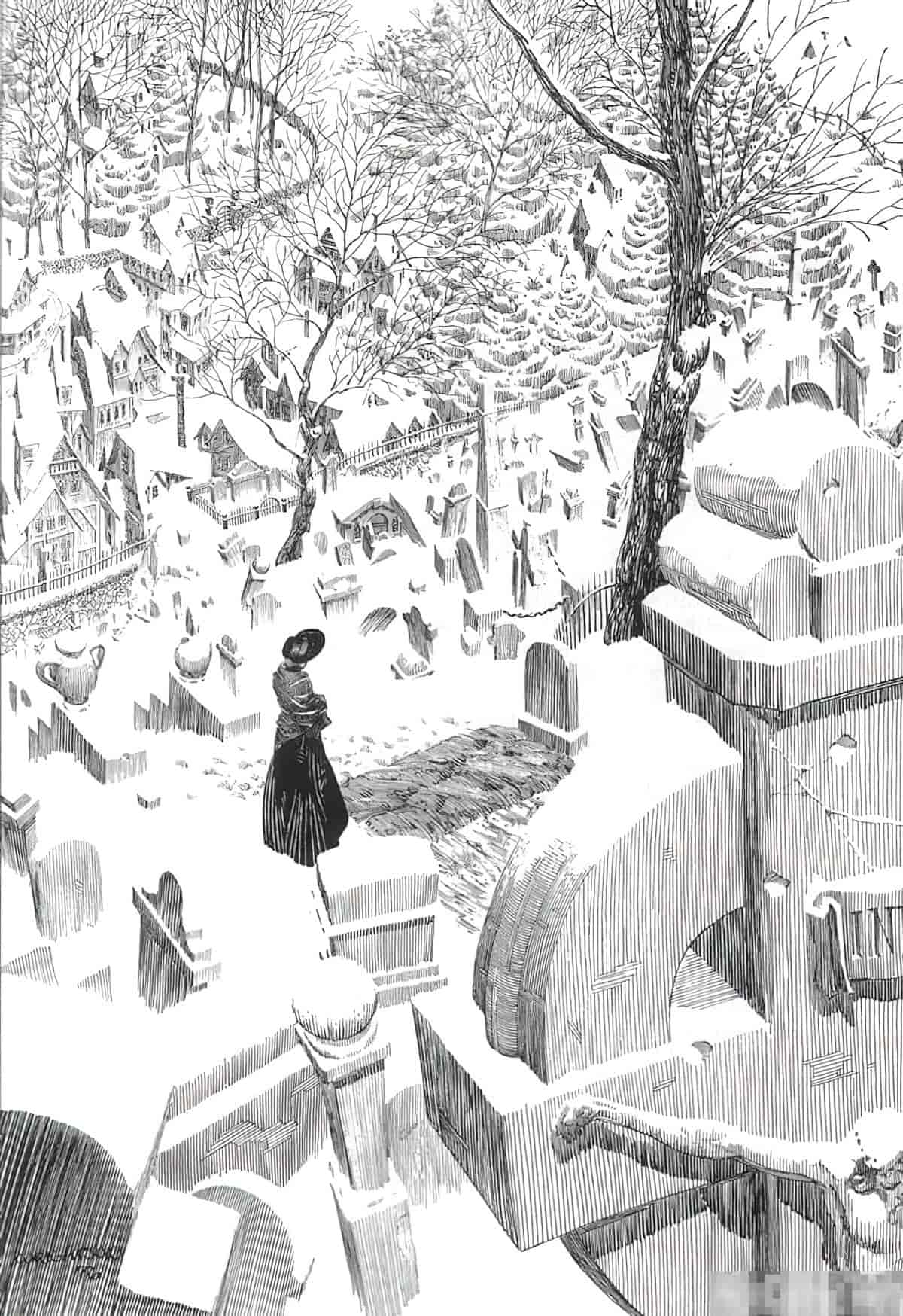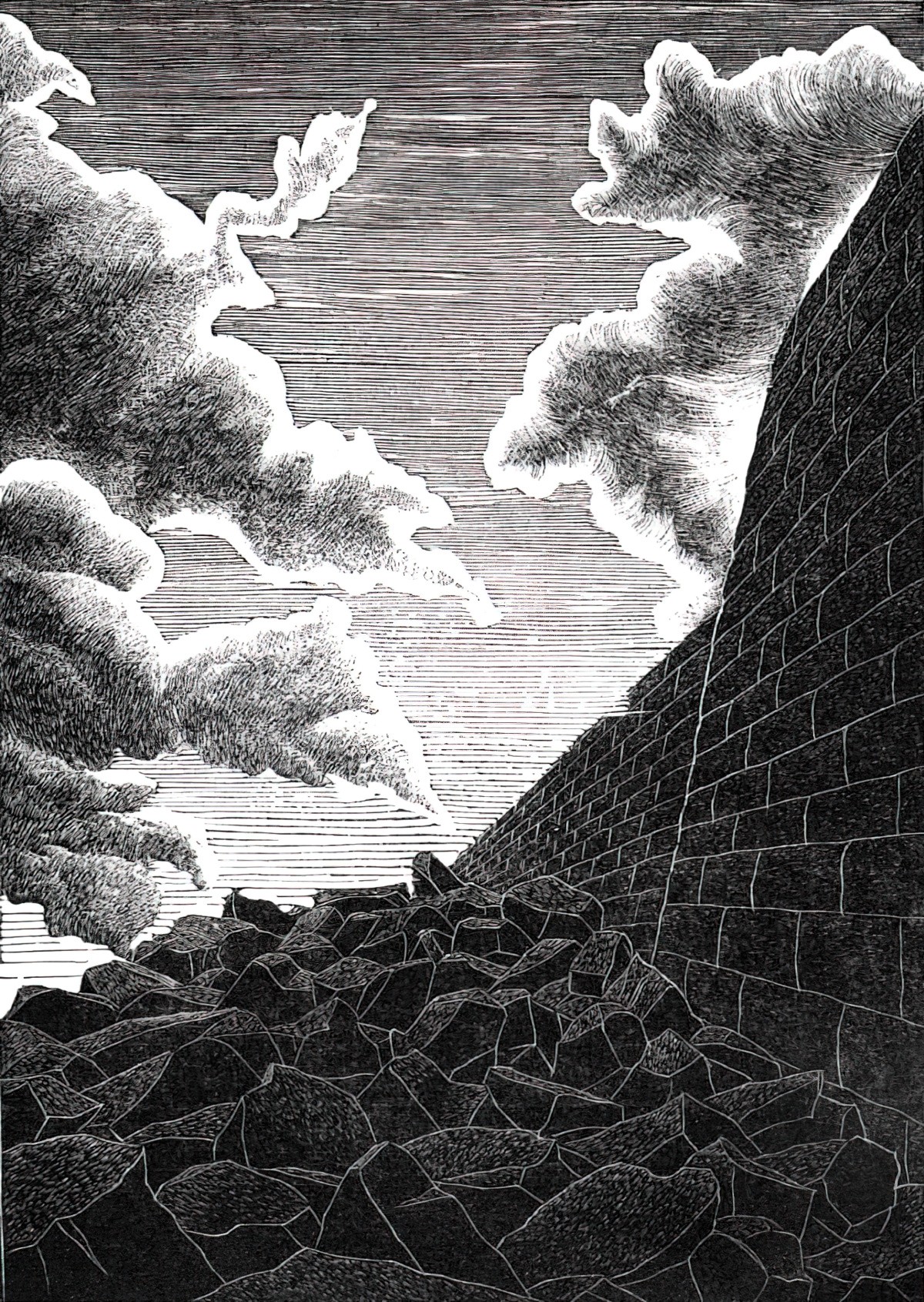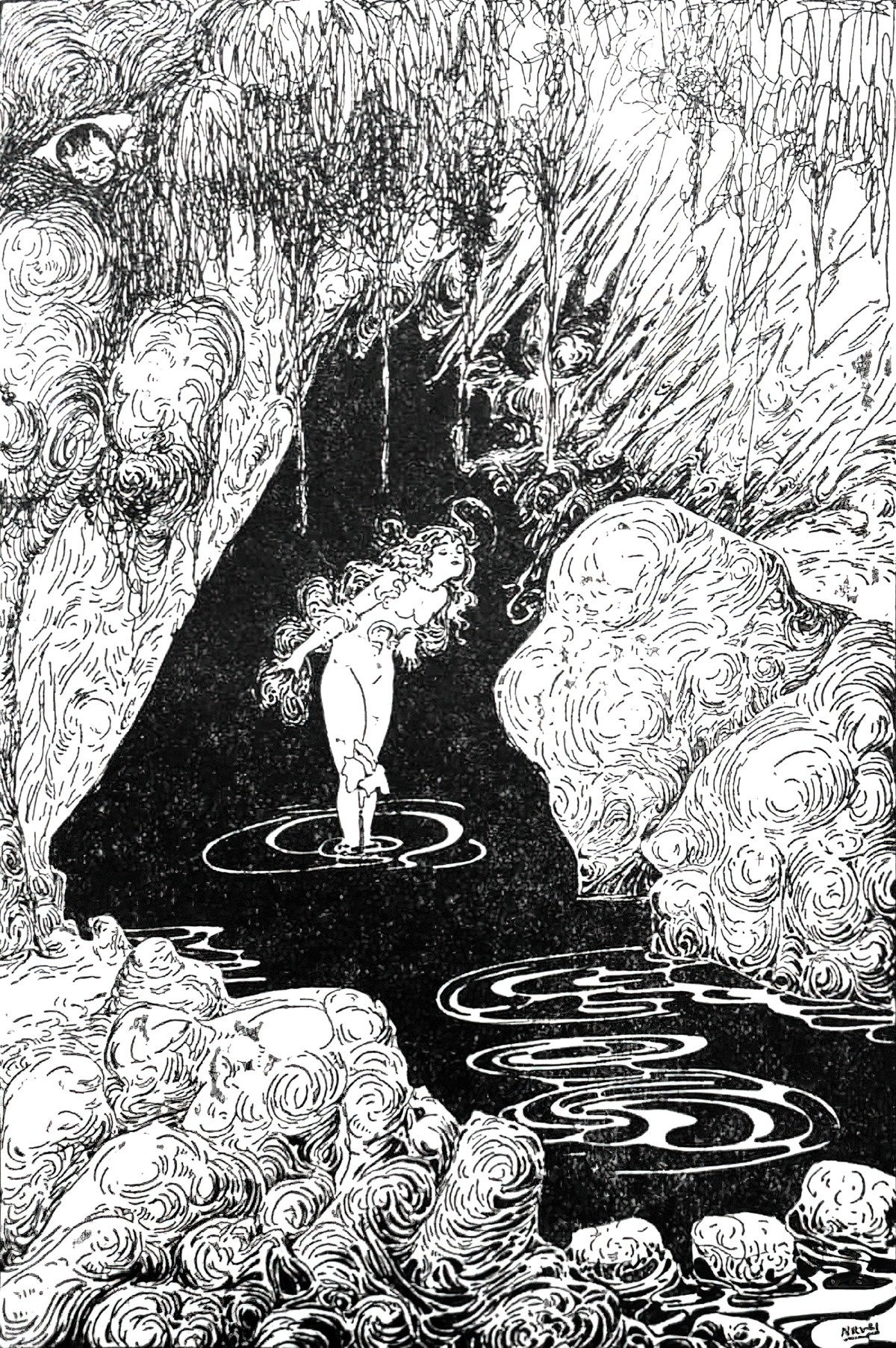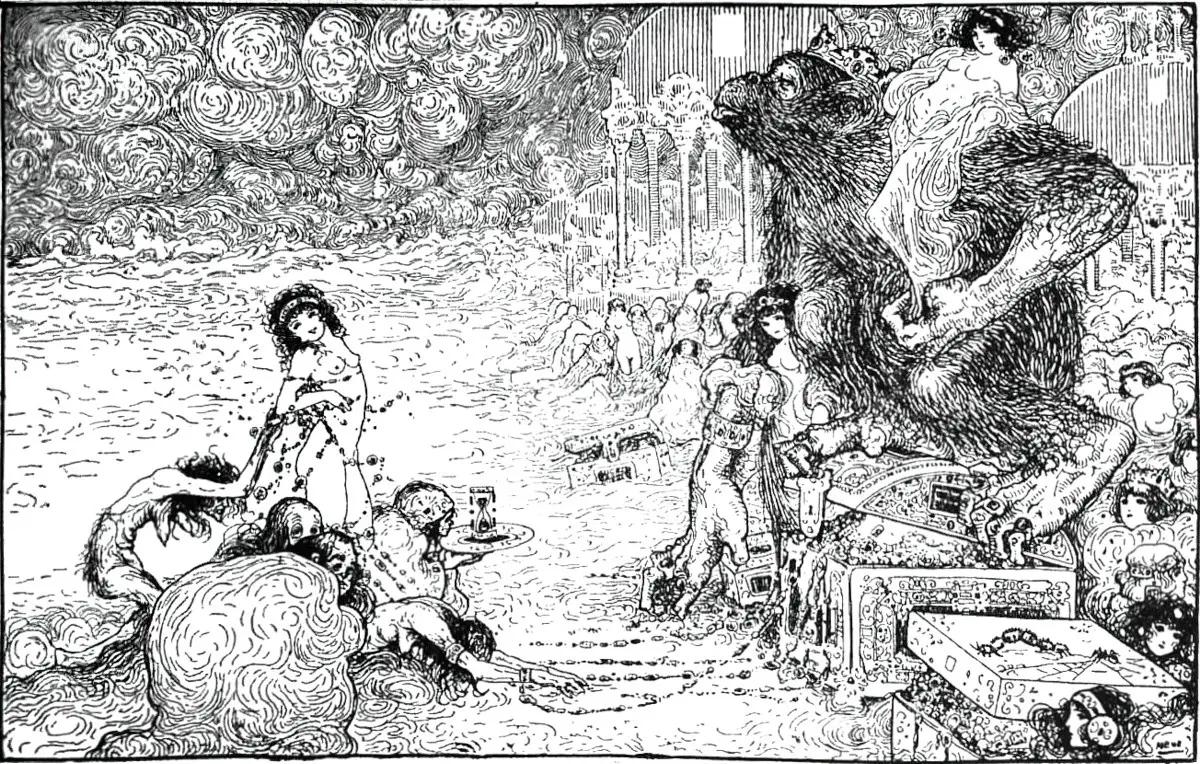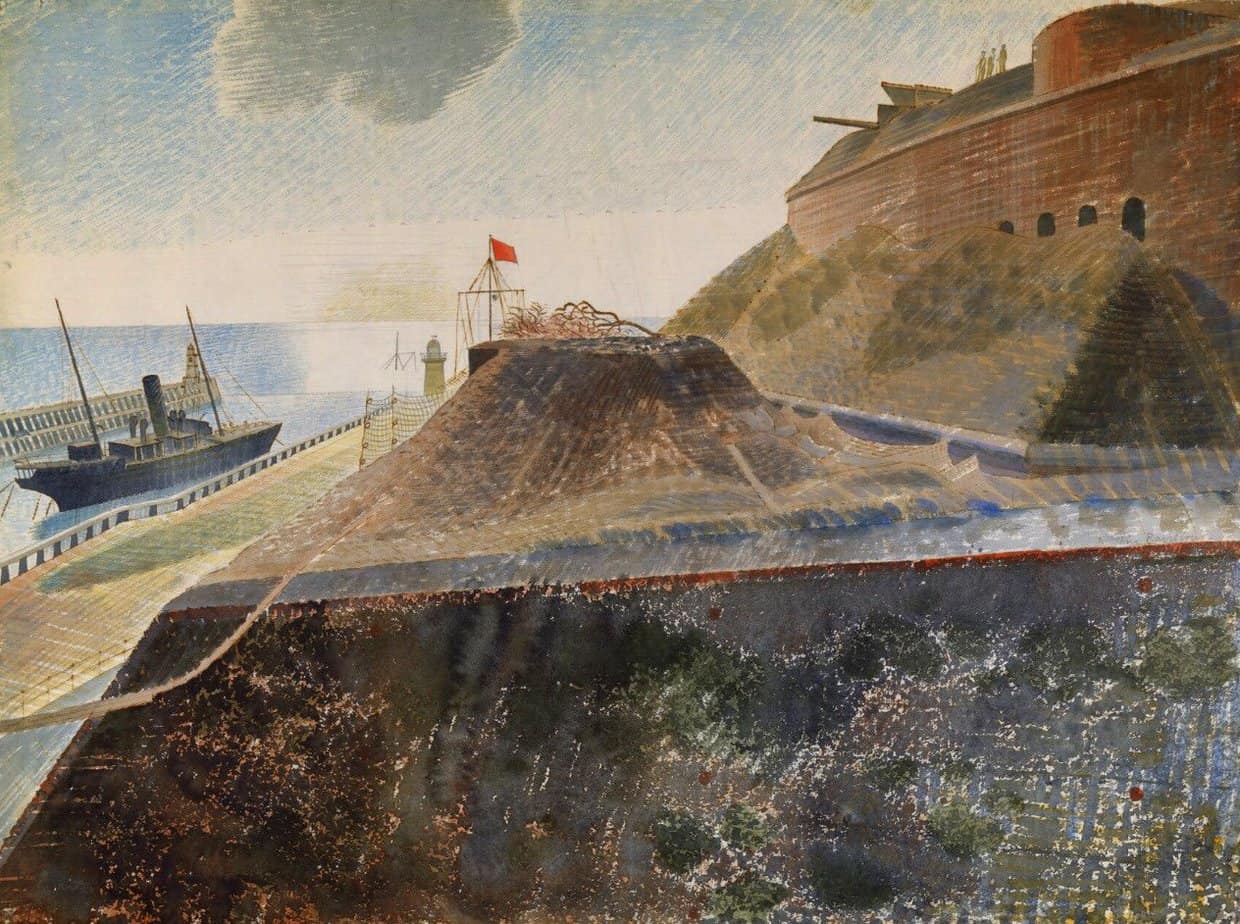 HIGHLY STYLISED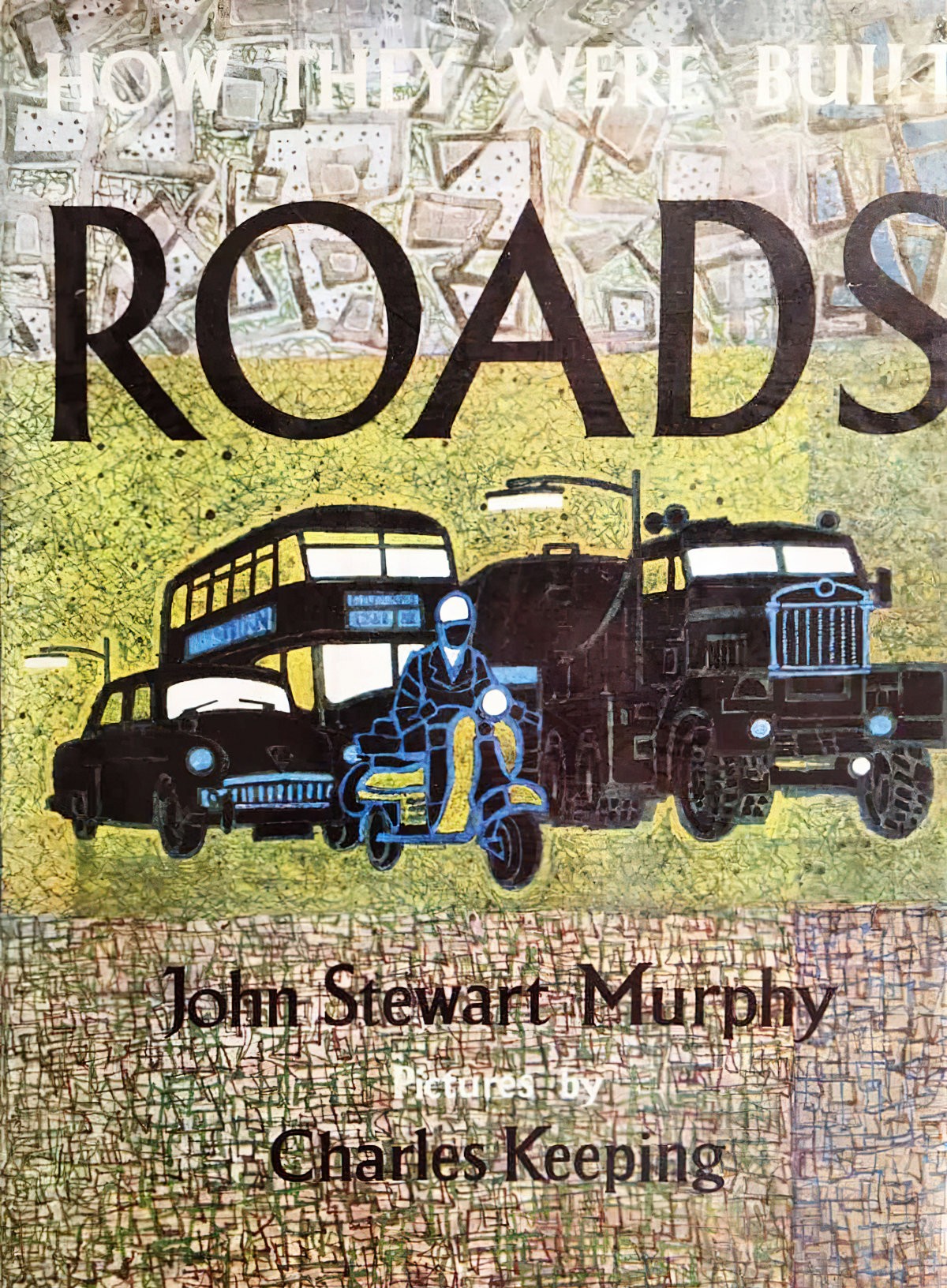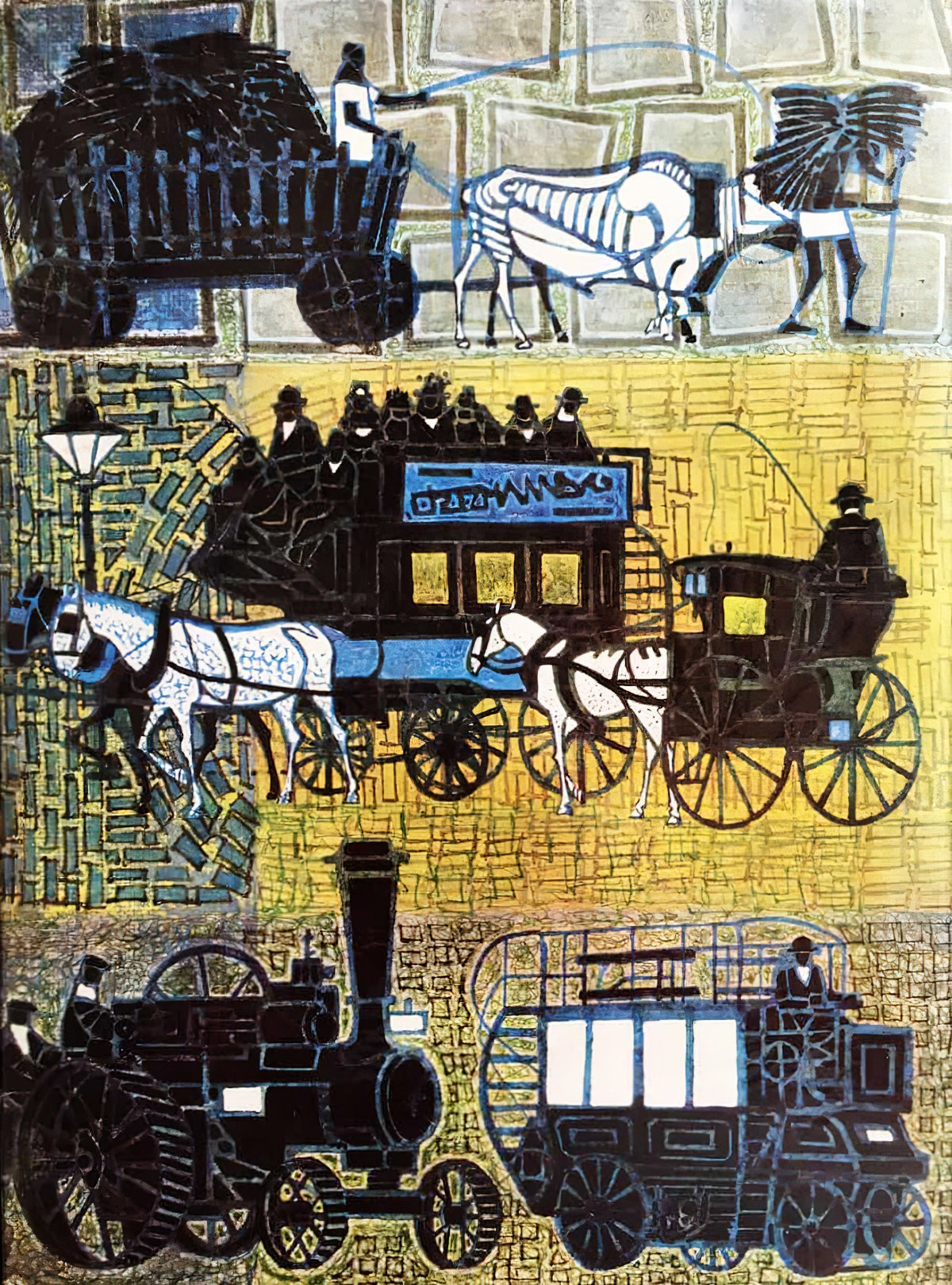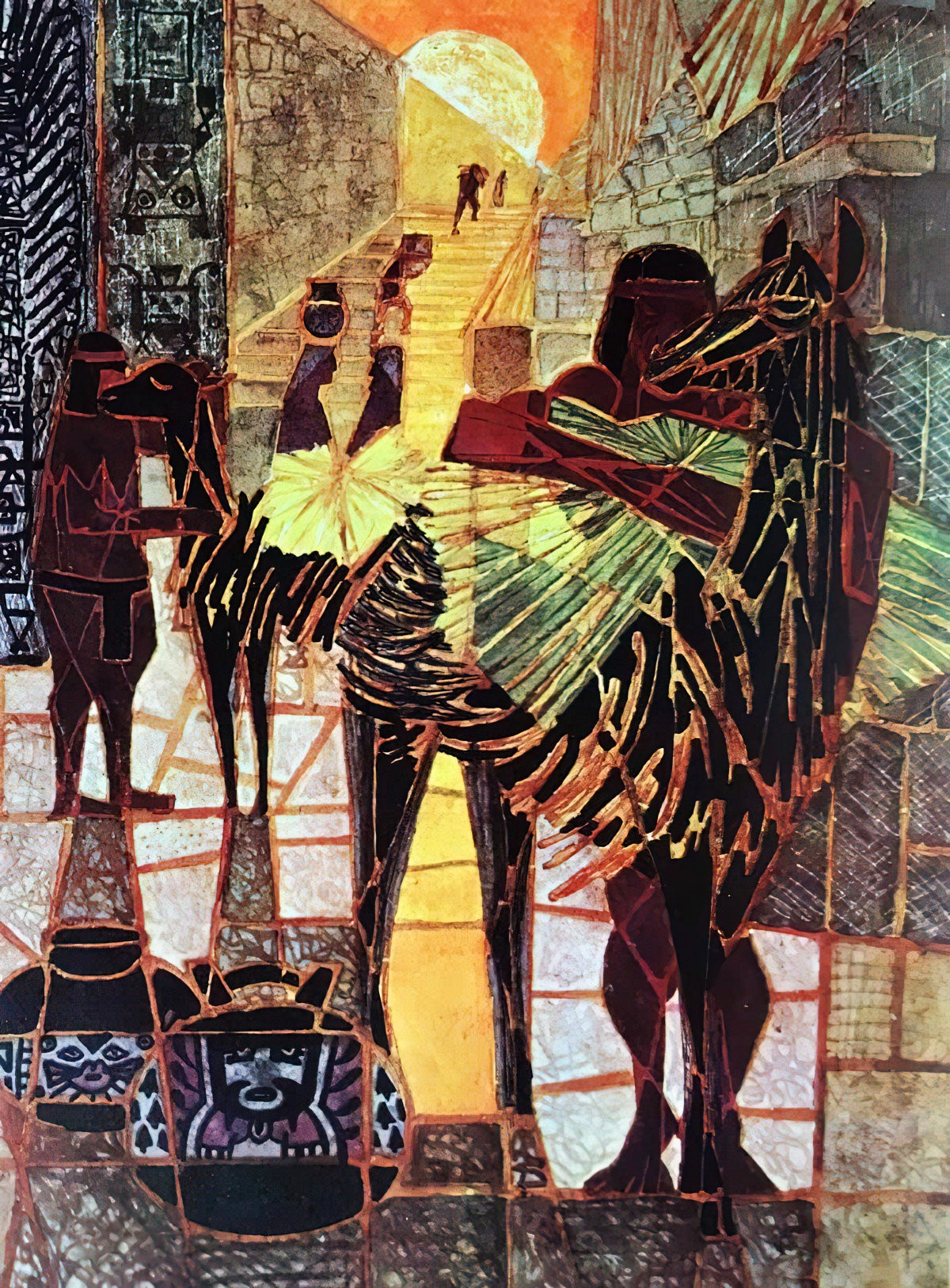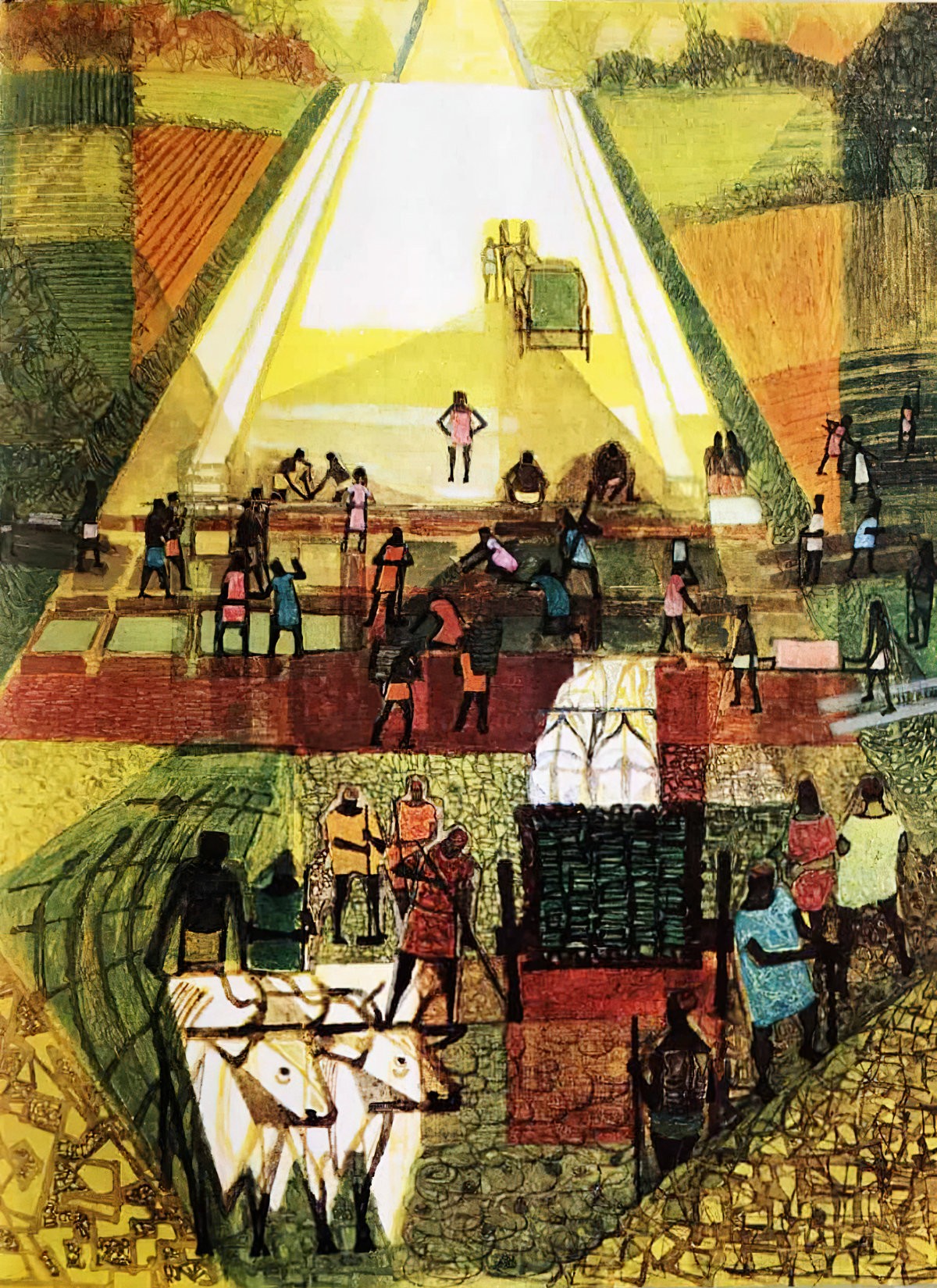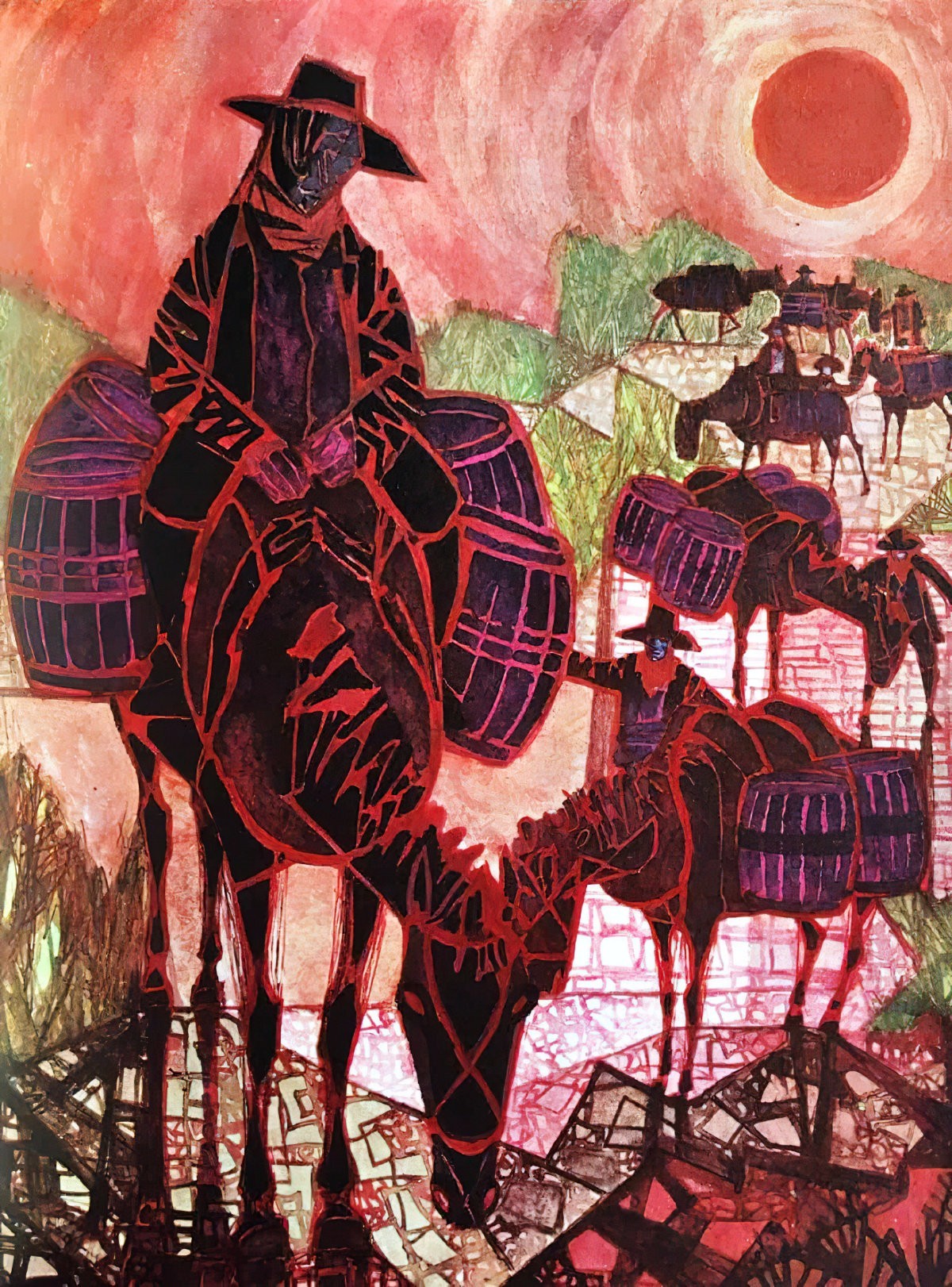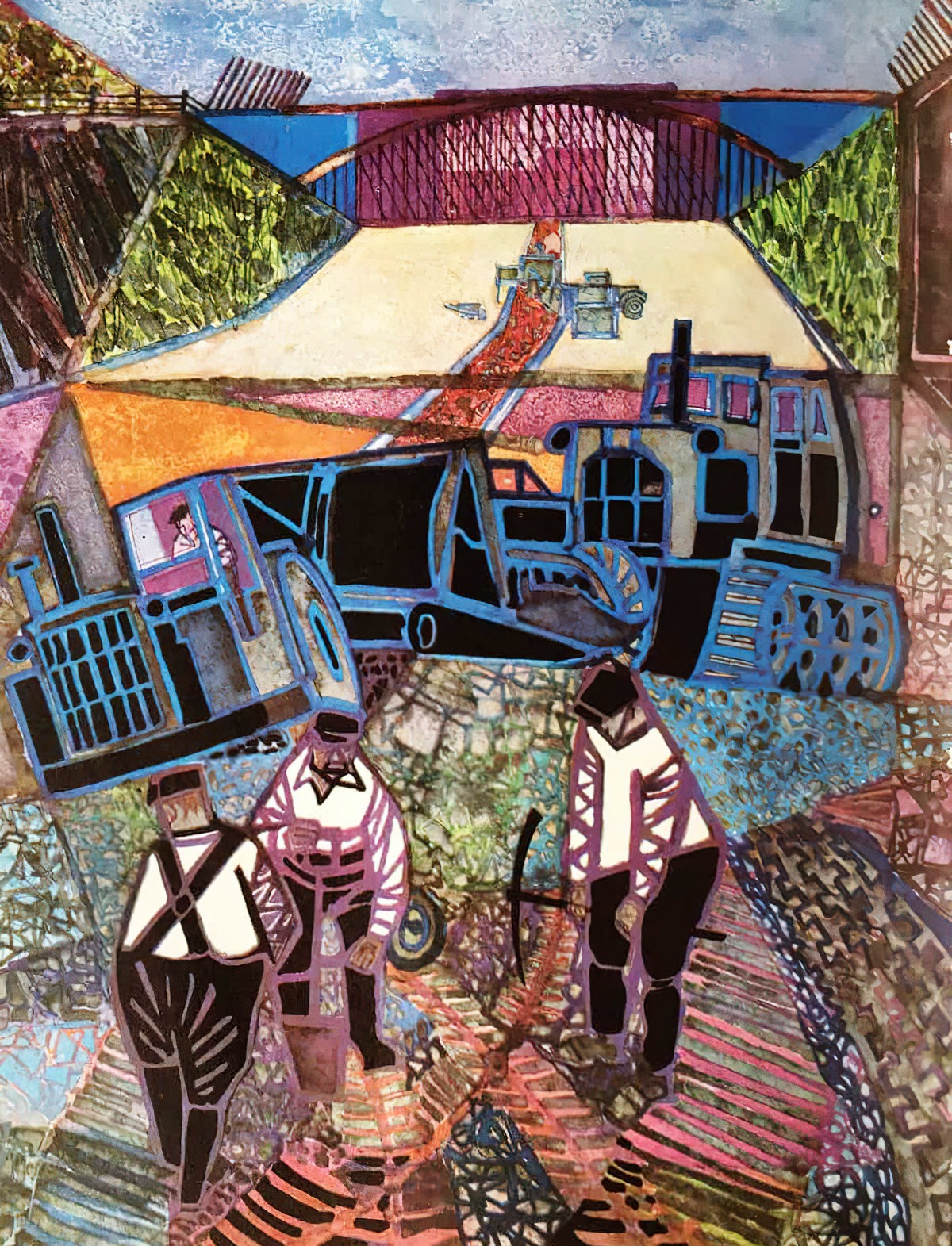 Header illustration: William Heath Robinson (English, 1872-1944) Thumbelina