This list includes non-fiction, historical fiction (some based on true stories) as well as podcasts, TV shows and even a song. I'm including resources for all ages in this list.
HOOKS
Ring a Ring o Roses Nursery Rhyme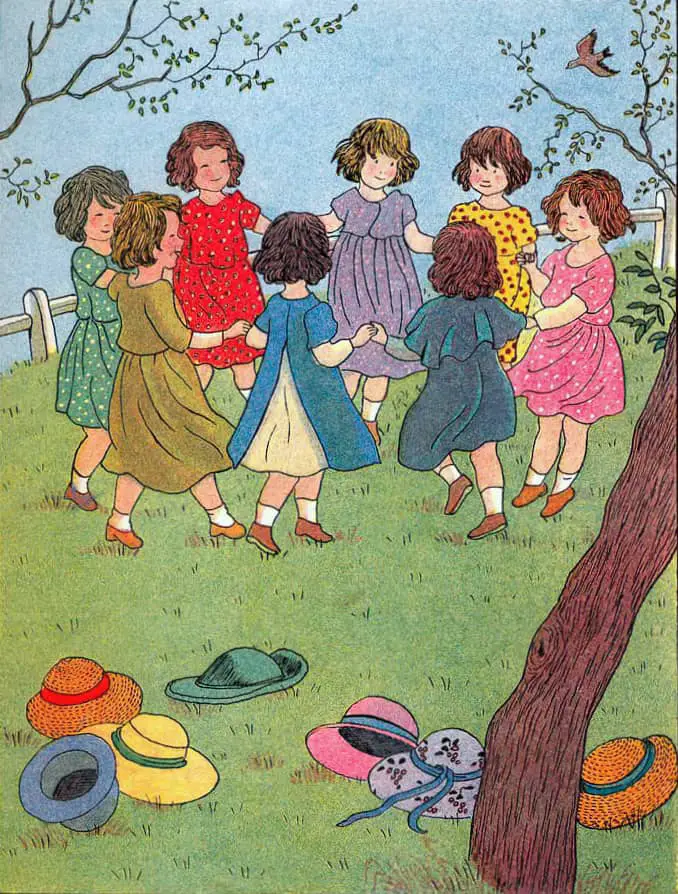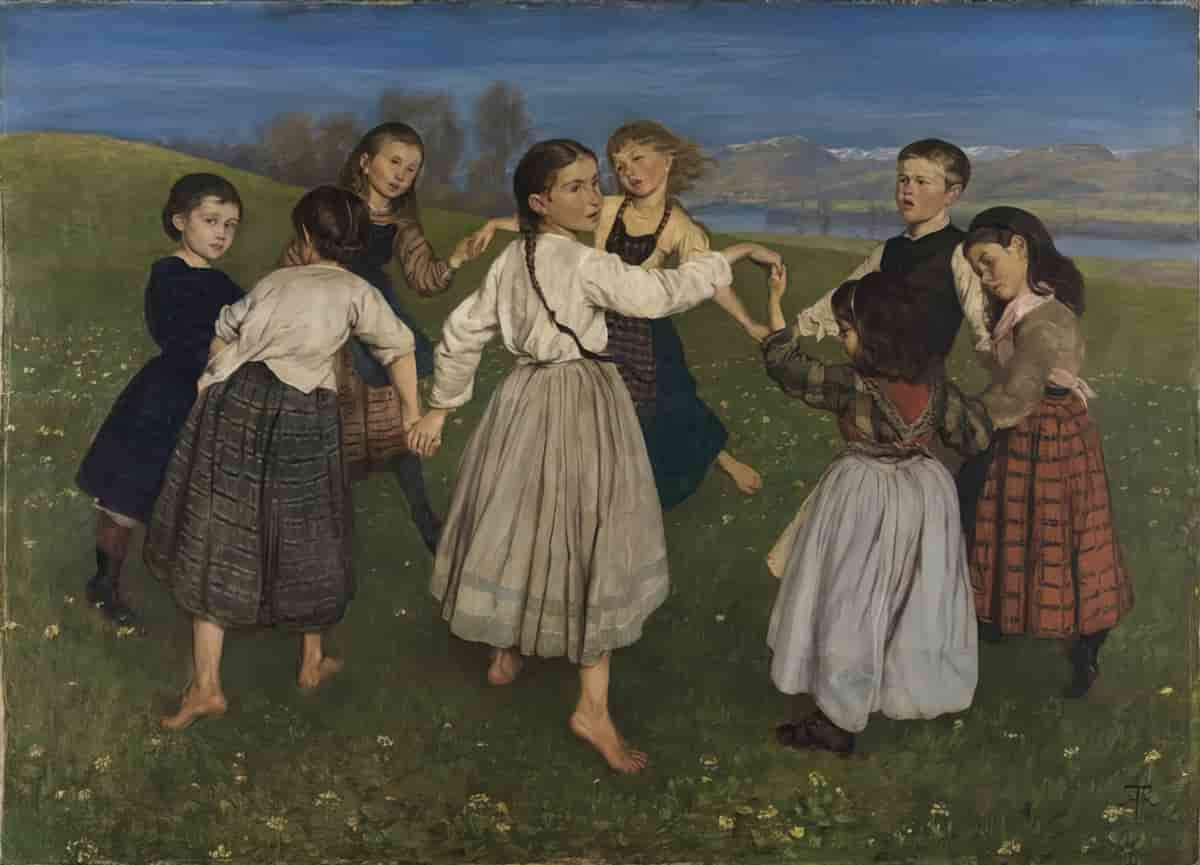 Ring a Ring o Roses, or Ring Around the Rosie, may be about the 1665 Great Plague of London: the "rosie" being the malodorous rash that developed on the skin of bubonic plague sufferers, the stench of which then needed concealing with a "pocket full of posies". The bubonic plague killed 15% of Britain's population, hence "atishoo, atishoo, we all fall down (dead)."

The Dark Side of Nursery Rhymes, BBC
Black Death ("Hollaback Girl" by Gwen Stefani)
Illustrations of the Grim Reaper
NON-FICTION
Science Comics: Plagues by Falynn Koch and Bryn Barnard (2017)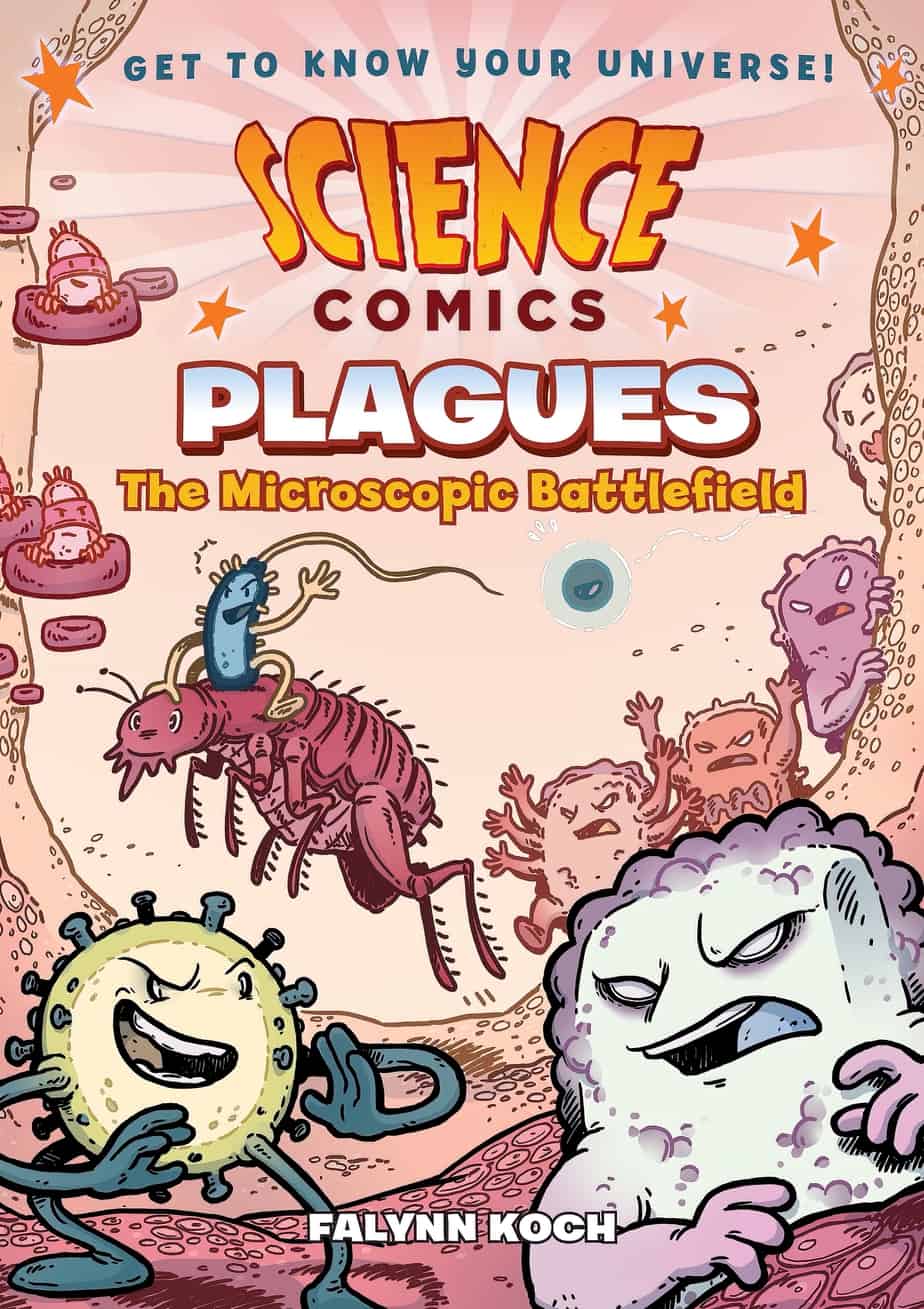 Writer/illustrator Falynn Koch's Science Comics: Plagues takes readers across the microscopic battlefield to get to know the critters behind history's worst diseases. We delve into the biology and mechanisms of infections, diseases, and immunity, and also the incredible effect that technology and medical science have had on humanity's ability to contain and treat disease.
Every volume of Science Comics offers a complete introduction to a particular topic—dinosaurs, coral reefs, the solar system, volcanoes, bats, flying machines, and more. These gorgeously illustrated graphic novels offer wildly entertaining views of their subjects. Whether you're a fourth grader doing a natural science unit at school or a thirty-year-old with a secret passion for airplanes, these books are for you!
Horrible Histories: Measly Middle Ages by Terry Deary and Martin Brown (1996)
This super popular children's book series is also a TV show.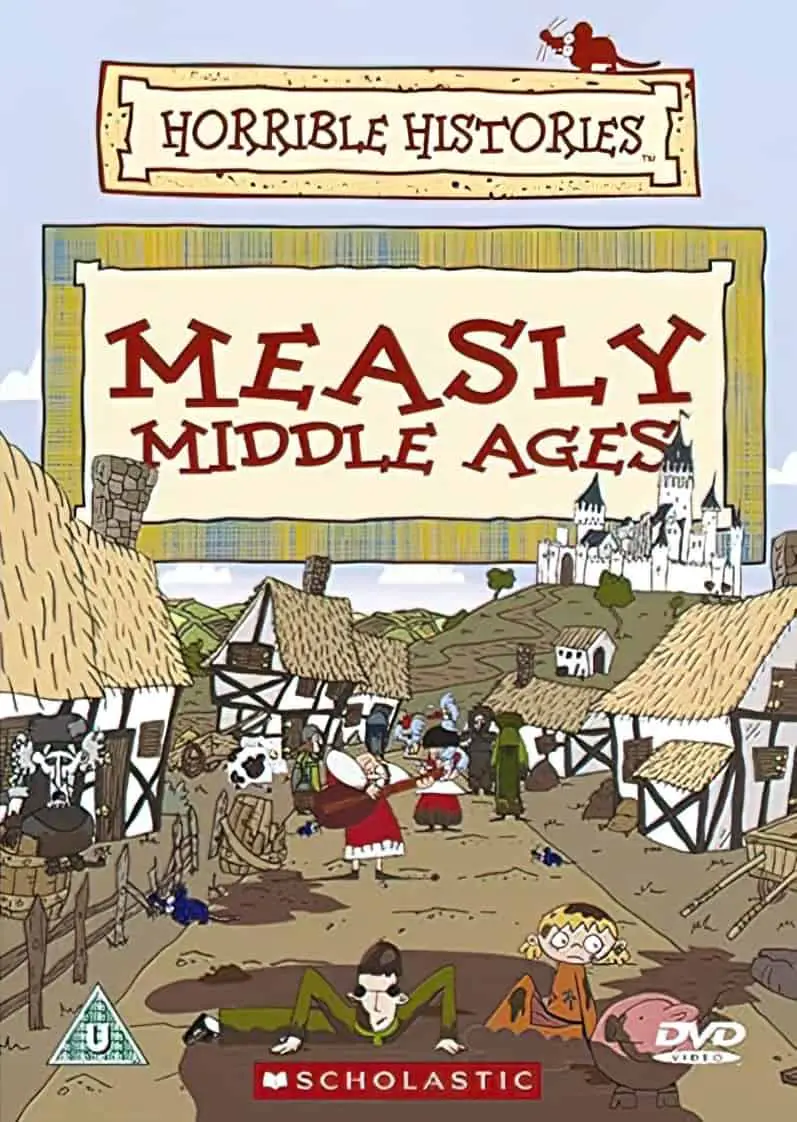 This Podcast Will Kill You (Podcast)
their usual format is to have one section on the biology, one on the history and one on current status. The standard episodes to have a section with a themed cocktail recipe, but I believe you can download versions without that from their website.
They also publish transcripts, for students who do better reading along to voice, or who need to make notes.
Twelve Diseases That Changed The World by Irwin W. Sherman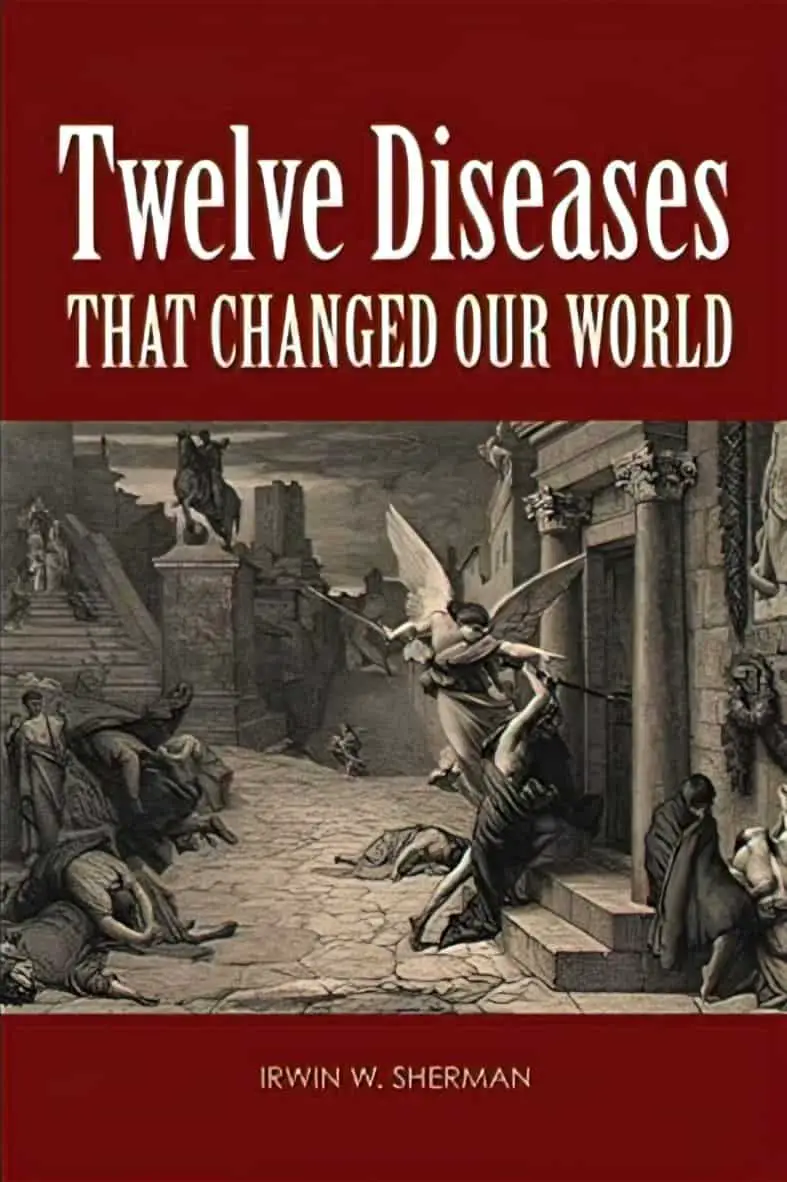 Covers the history of twelve important diseases and addresses public health responses and societal upheavals.
Chronicles the ways disease outbreaks shaped traditions and institutions of Western civilization. Explains the effects, causes, and outcomes from past epidemics. Describes a dozen diseases to show how disease control either was achieved or failed. Makes clear the interrelationship between diseases and history. Presents material in a compelling, clear, and jargon-free prose for a wide audience. Provides a picture of the best practices for dealing with disease outbreaks.
Plagues and Peoples by William H. McNeill (1977, 2007)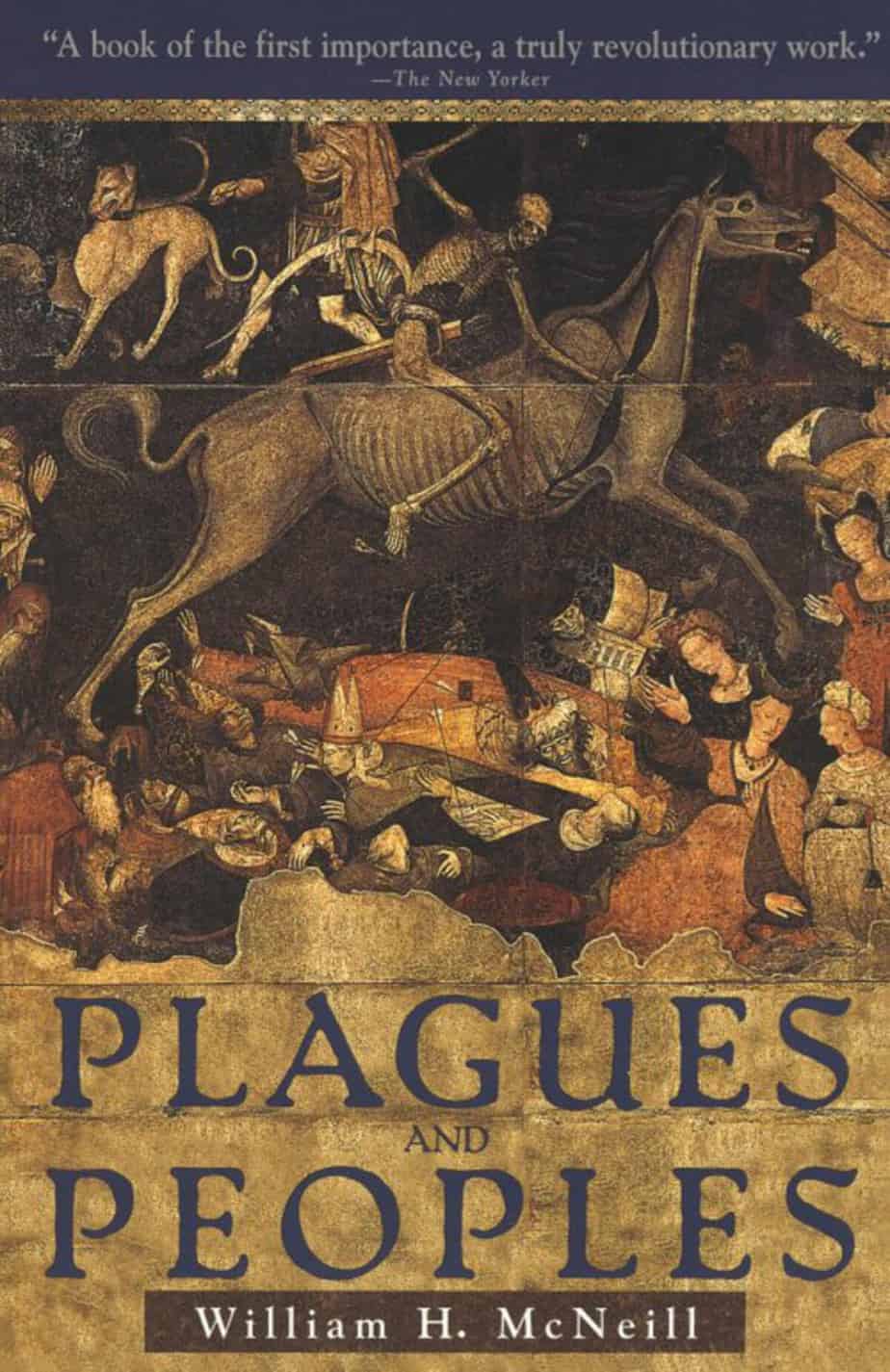 Upon its original publication, Plagues and Peoples was an immediate critical and popular success, offering a radically new interpretation of world history as seen through the extraordinary impact–political, demographic, ecological, and psychological–of disease on cultures. From the conquest of Mexico by smallpox as much as by the Spanish, to the bubonic plague in China, to the typhoid epidemic in Europe, the history of disease is the history of humankind. With the identification of AIDS in the early 1980s, another chapter has been added to this chronicle of events.
The Great Mortality: an intimate history of the Black Death by John Kelly (2006)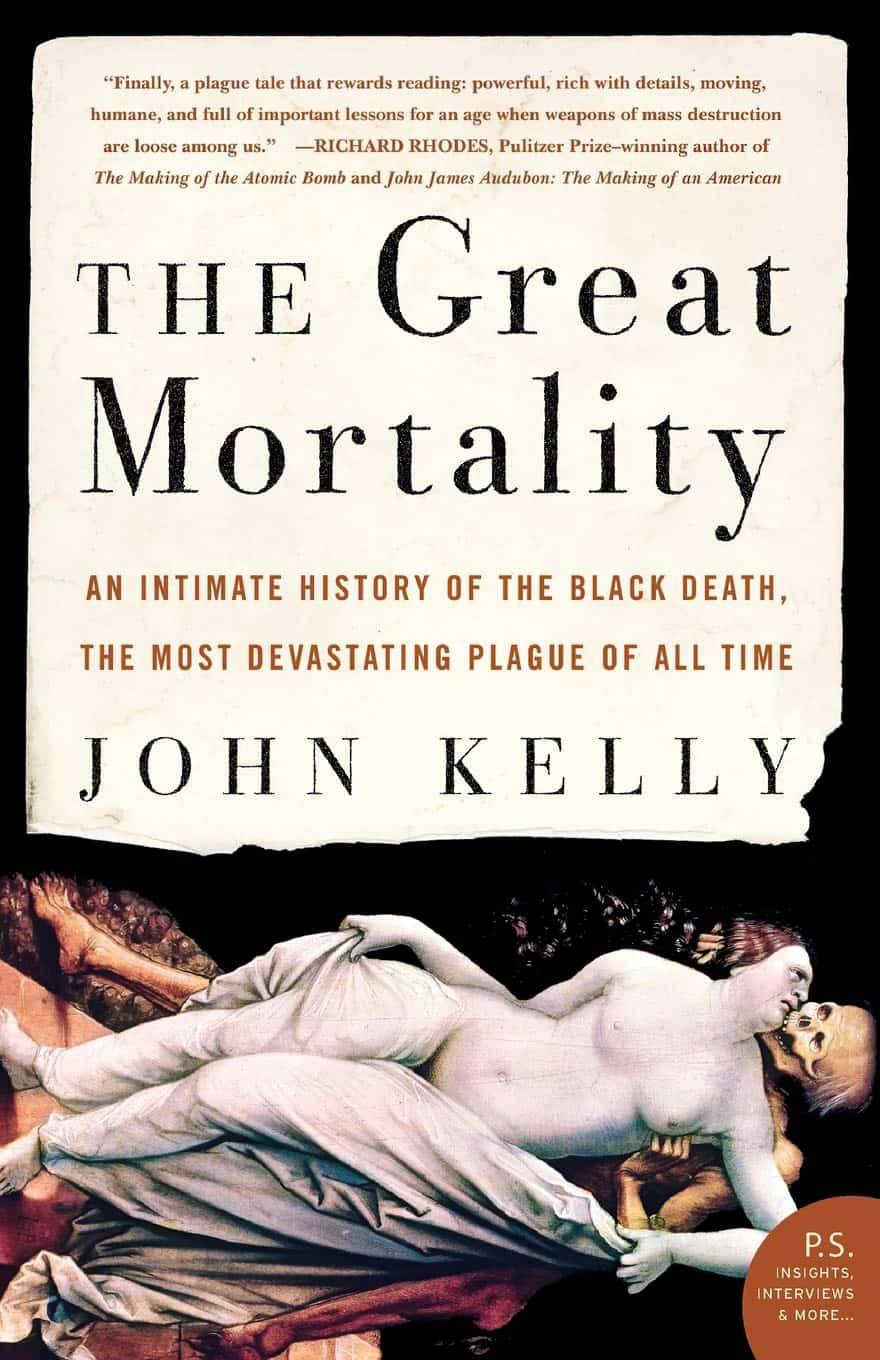 The plague that devastated Asia and Europe in the 14th century has been of never-ending interest to both scholarly and general readers. Many books on the plague rely on statistics to tell the story: how many people died; how farm output and trade declined. But statistics can't convey what it was like to sit in Siena or Avignon and hear that a thousand people a day are dying two towns away. Or to have to chose between your own life and your duty to a mortally ill child or spouse. Or to live in a society where the bonds of blood and sentiment and law have lost all meaning, where anyone can murder or rape or plunder anyone else without fear of consequence.
In The Great Mortality, author John Kelly lends an air of immediacy and intimacy to his telling of the journey of the plague as it travelled from the steppes of Russia, across Europe, and into England, killing 75 million people—one third of the known population—before it vanished.
Justinian's Flea: The First Great Plague and the End of the Roman Empire by William Rosen (2007)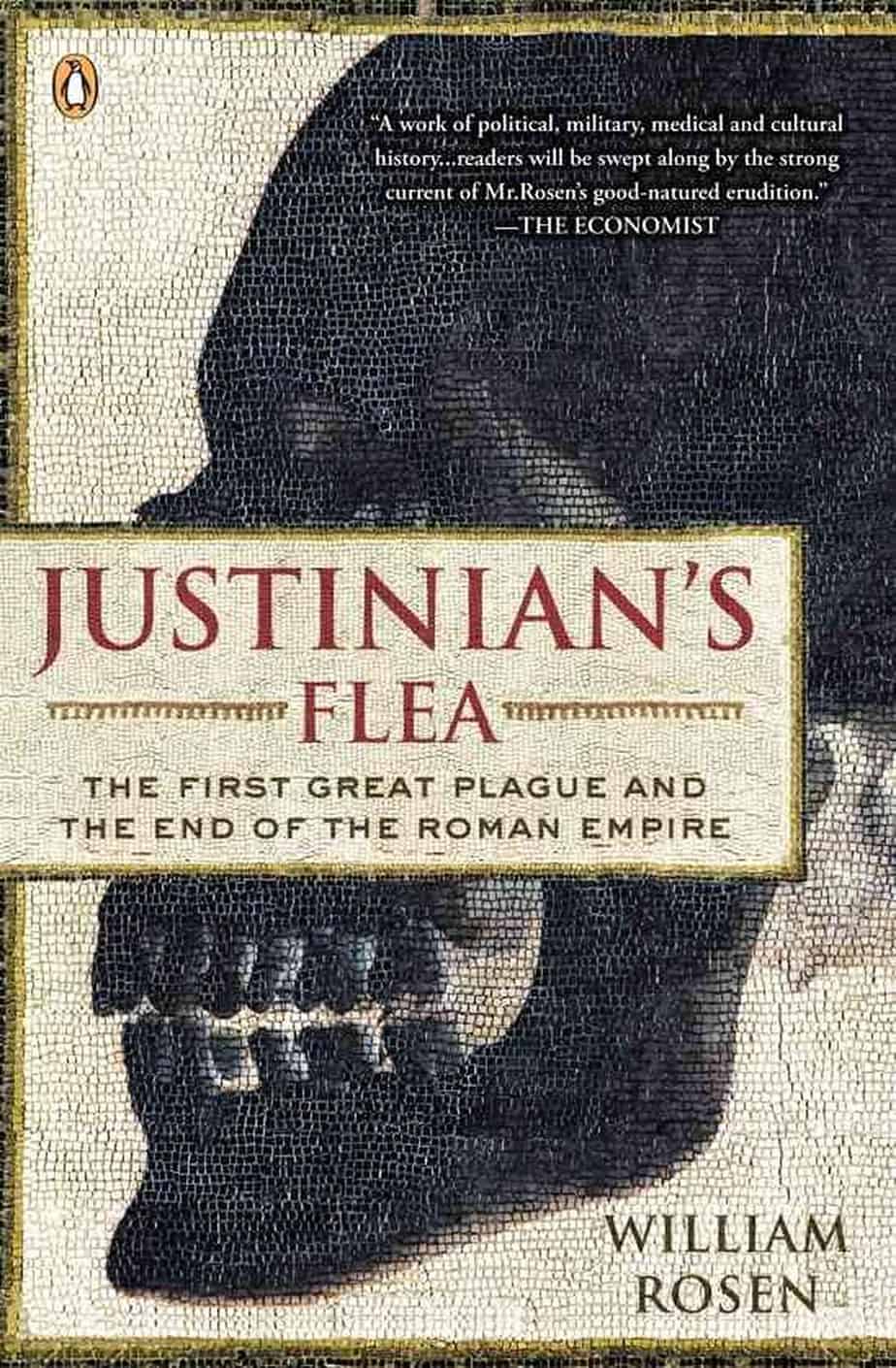 During the golden age of the Roman Empire, Emperor Justinian reigned over a territory that stretched from Italy to North Africa. It was the zenith of his achievements and the last of them. In 542 AD, the bubonic plague struck. In weeks, the glorious classical world of Justinian had been plunged into the medieval and modern Europe was born.
At its height, five thousand people died every day in Constantinople. Cities were completely depopulated. It was the first pandemic the world had ever known and it left its indelible mark: when the plague finally ended, more than 25 million people were dead. Weaving together history, microbiology, ecology, jurisprudence, theology, and epidemiology, Justinian's Flea is a unique and sweeping account of the little known event that changed the course of a continent.
In The Wake Of The Plague: the Black Death and the world it made by Norman F. Cantor (2001)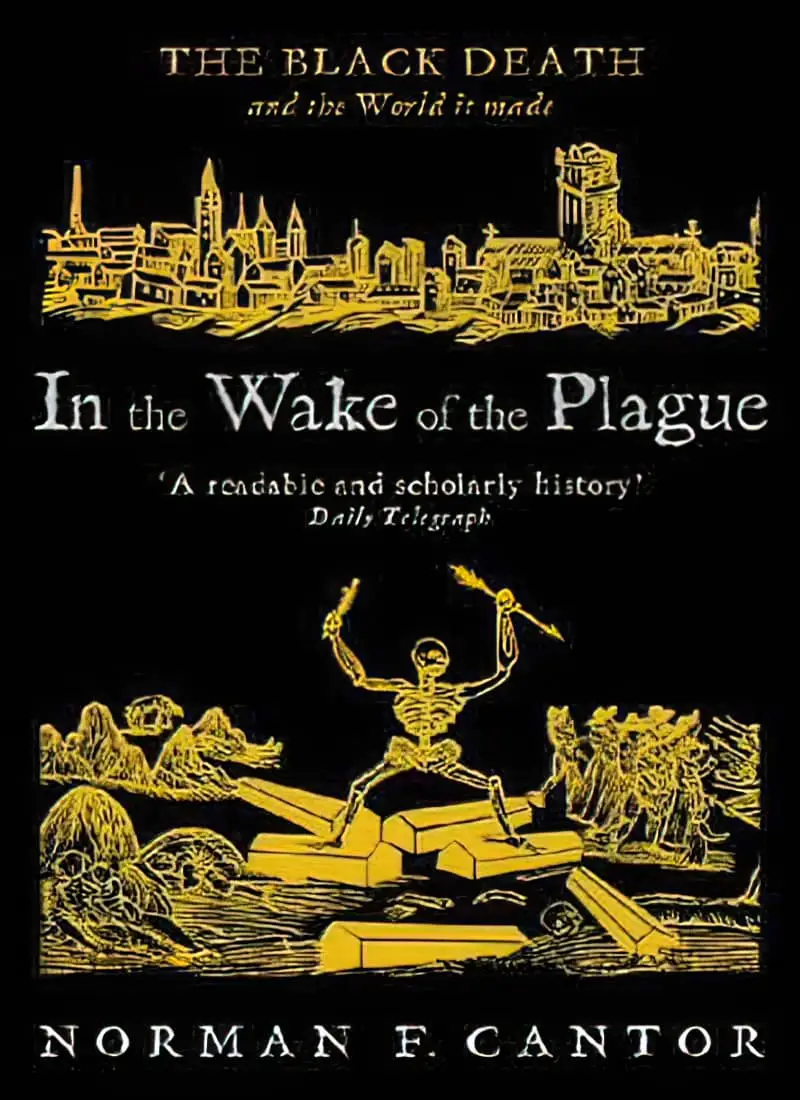 The Black Death was the fourteenth century's equivalent of a nuclear war. It wiped out one-third of Europe's population, taking some 20 million lives. And yet, most of what we know about it is wrong.
The details of the Plague etched in the minds of terrified schoolchildren—the hideous black welts, the high fever, and the awful end by respiratory failure—are more or less accurate. But what the Plague really was and how it made history remain shrouded in a haze of myths.
A Journal Of The Plague Year by Daniel Defoe (1904)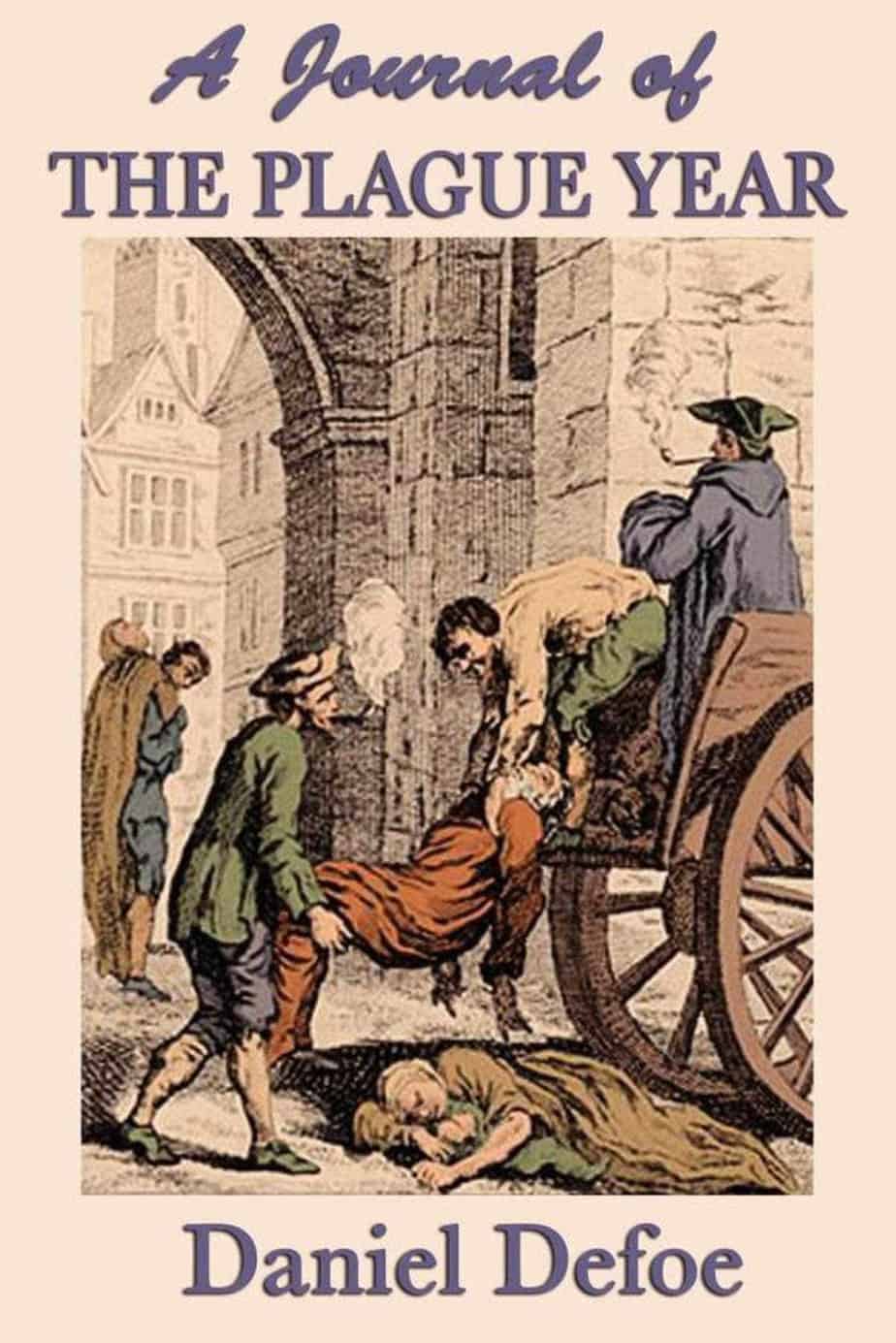 Actually written sixty years after the plague of 1665 swept through London, Defoe brings the city to life in all of its hardship and fear.
With a wealth of detail, "A Journal of the Plague Year" seems almost a firsthand account, taking readers through the neighbourhoods, houses, and streets that have drastically changed with the rising death toll. The bustle of business and errands gives way to doors marked with the cross to signify a house of death, as well as the dead-carts transporting those struck down to the mass graves as the dead rise in number to nearly 100,000.
As the epidemic progresses and the narrator encounters more stories of isolation and horror, Defoe reveals his masterful balance as both a historical and imaginative writer.
Dates That Made History: Series 1 1347: The Black Death (TV Show)
HISTORICAL FICTION
Some of these books are set in the Middle Ages. Others deal with more recent plagues. Some set the plague in the background.
At The Sign of the Sugared Plum (Sign of the Sugared Plum, #1)
Simple language.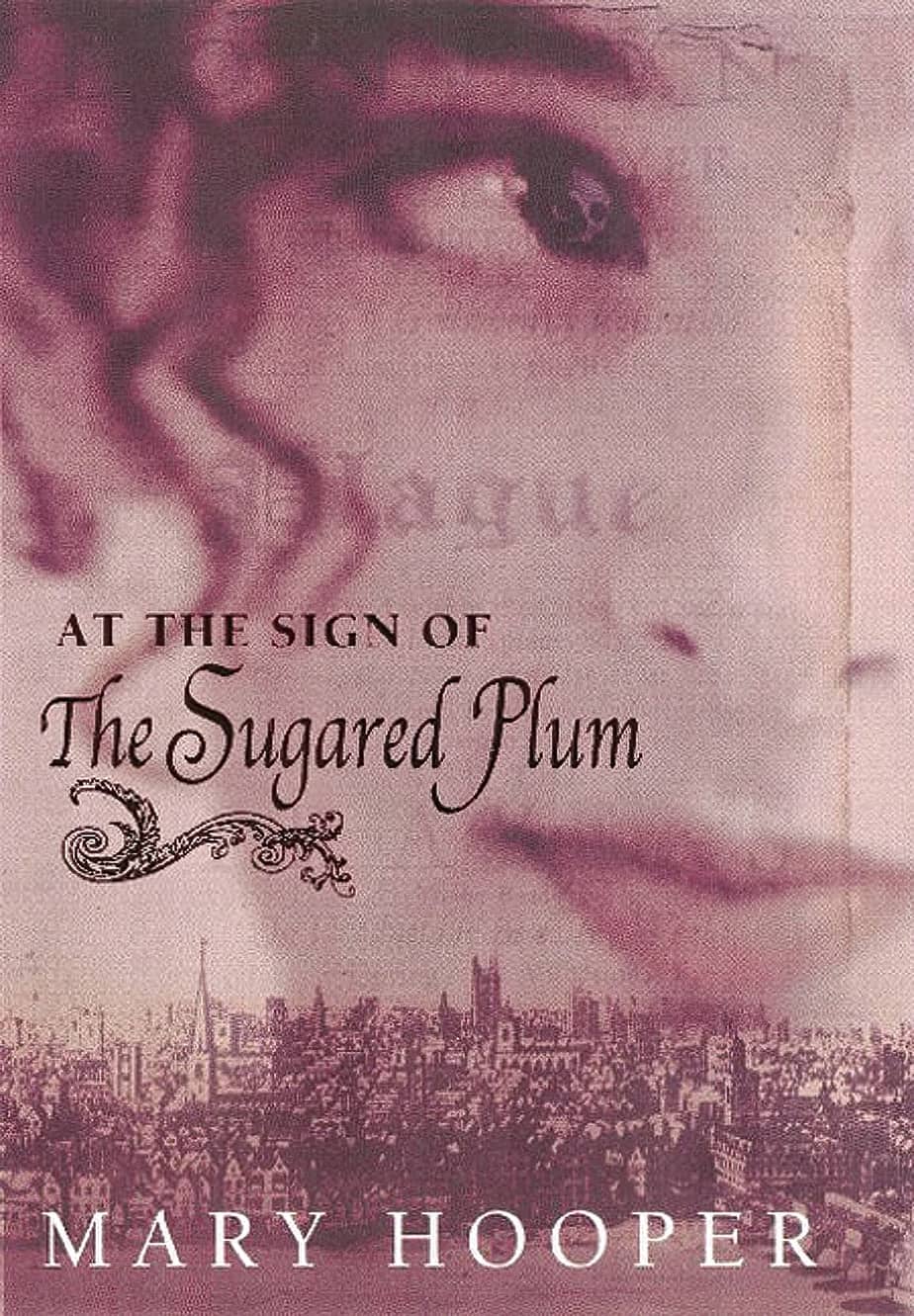 It is 1665 and Hannah is full of excitement at the prospect of her first trip to London. She is going to help her sister, Sarah, in her candy shop, 'The Sugared Plum'. But Hannah does not get the welcoming reception she expected from her sister, because the Plague is taking hold of London. However, Hannah is determined to stay and together the two young women face the worst-with the possibility of their own demise, growing ever closer. But through it all they persevere with the support of their neighbours and each other. And at last, they find hope in a daring attempt to escape the city. 
The Book of Boy by Catherine Gilbert Murdock (2018)
The book doesn't really focus on the plague itself (it's about a boy and a pilgrim collecting religious relics on a pilgrimage to Rome) but mentions the plague a lot. Readers see the repercussions of it.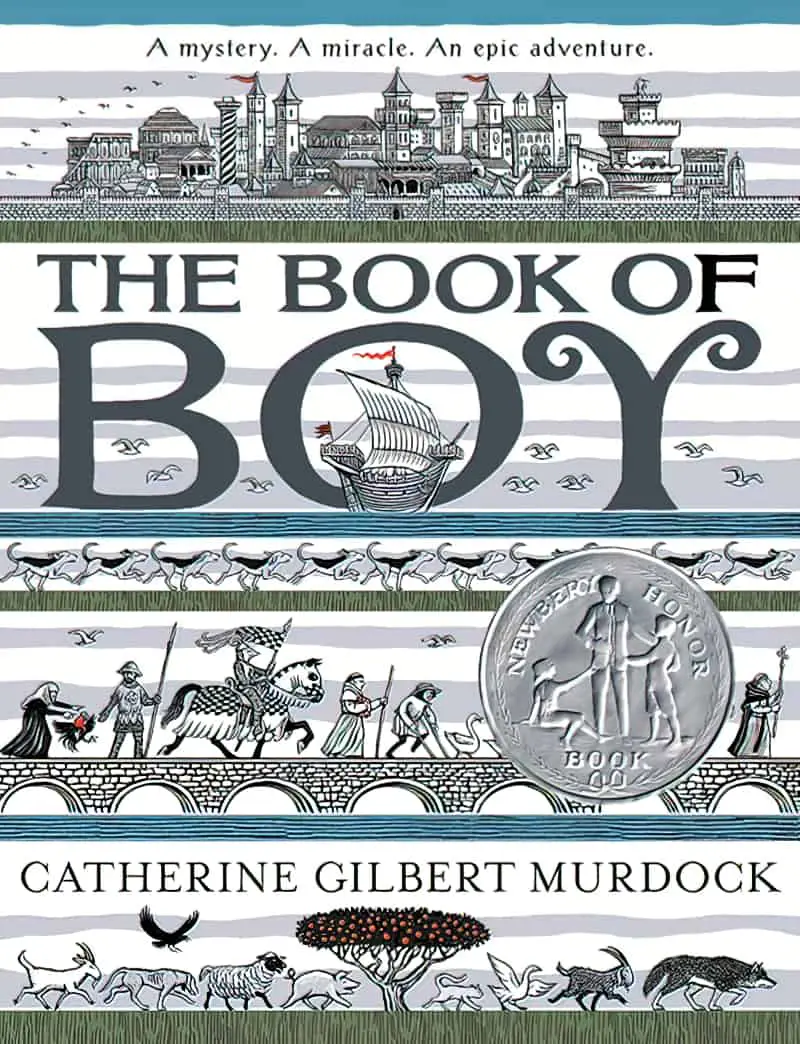 Boy has always been relegated to the outskirts of his small village. With a large hump on his back, a mysterious past, and a tendency to talk to animals, he is often mocked and abused by the other kids in his town. Until the arrival of a shadowy pilgrim named Secondus. Impressed with Boy's climbing and jumping abilities, Secondus engages Boy as his servant, pulling him into an expedition across Europe to gather the seven precious relics of Saint Peter. Boy quickly realizes this journey is not an innocent one. They are stealing the relics, and gaining dangerous enemies in the process. But Boy is determined to see this pilgrimage through until the end—for what if St. Peter can make Boy's hump go away?
Features a map and black-and-white art throughout.
All Fall Down by Sally Nicholls (2012)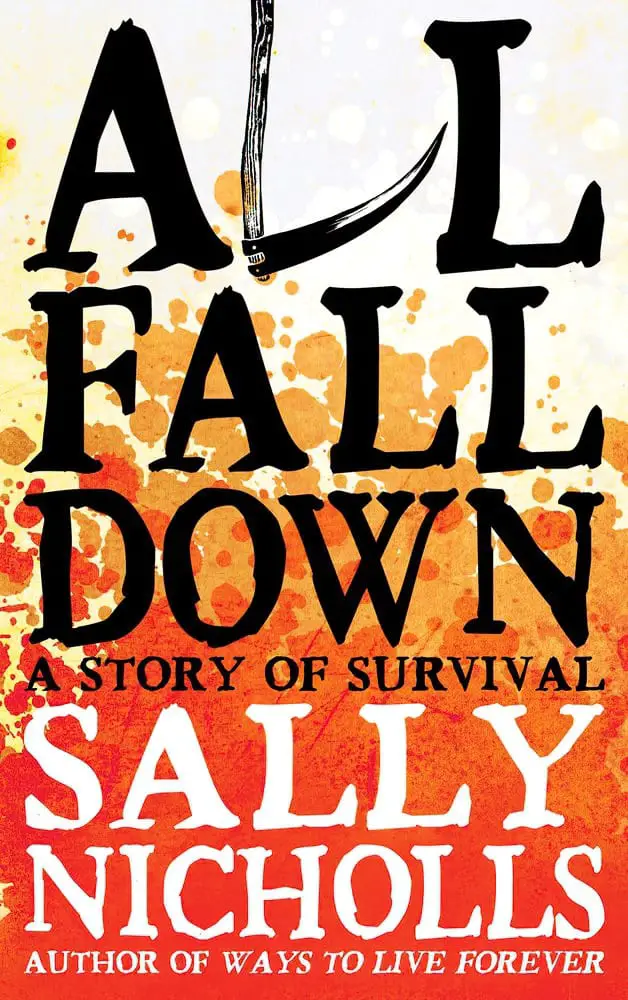 A deadly contagion races through England…
14-year-old Isabel and her family have nowhere to run from a disease that has killed half of Europe. When the world she knows and loves ends forever, her only weapon is courage.
The Black Death of 1349 was the deadliest plague in human history. All Fall Down is a powerful and inspiring story of survival in the face of real life horror.
King of Shadows by Susan Cooper (2005)
Tagline: A magical adventure bringing Shakespeare to life (A Midsummer Night's Dream)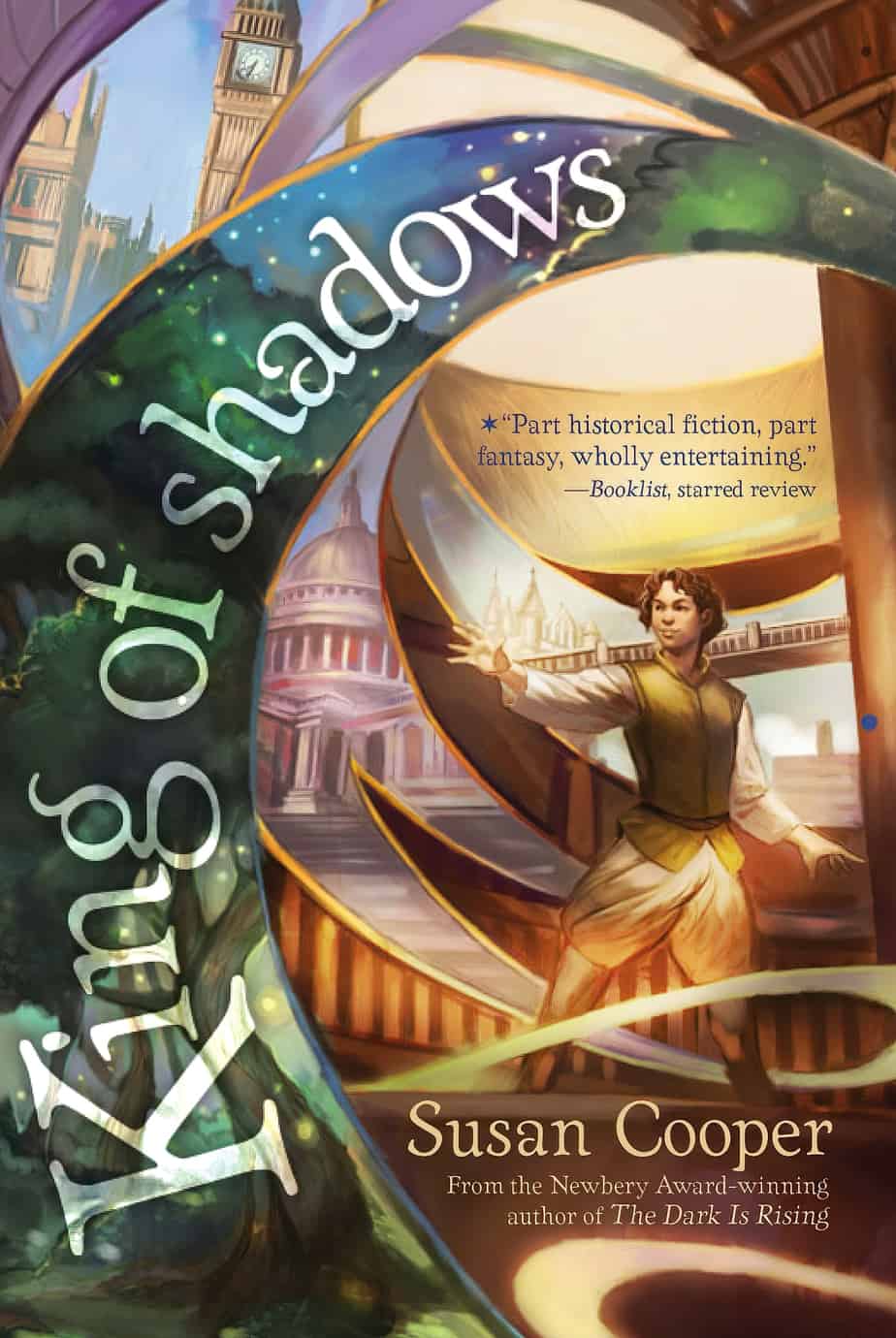 WHAT'S NAT DOING IN SHAKESPEARE'S TIME?
Only in the world of the theatre can Nat Field find an escape from the tragedies that have shadowed his young life. So he is thrilled when he is chosen to join an American drama troupe traveling to London to perform "A Midsummer Night's Dream" in a new replica of the famous Globe theatre.
Shortly after arriving in England, Nat goes to bed ill and awakens transported back in time four hundred years — to another London, and another production of "A Midsummer Night's Dream." Amid the bustle and excitement of an Elizabethan theatrical production, Nat finds the warm, nurturing father figure missing from his life — in none other than William Shakespeare himself. Does Nat have to remain trapped in the past forever, or give up the friendship he's so longed for in his own time?
(The 16th century apprentice Nat switches places with is ill with the bubonic plague.)
Lady Dance by Jackie French (2000)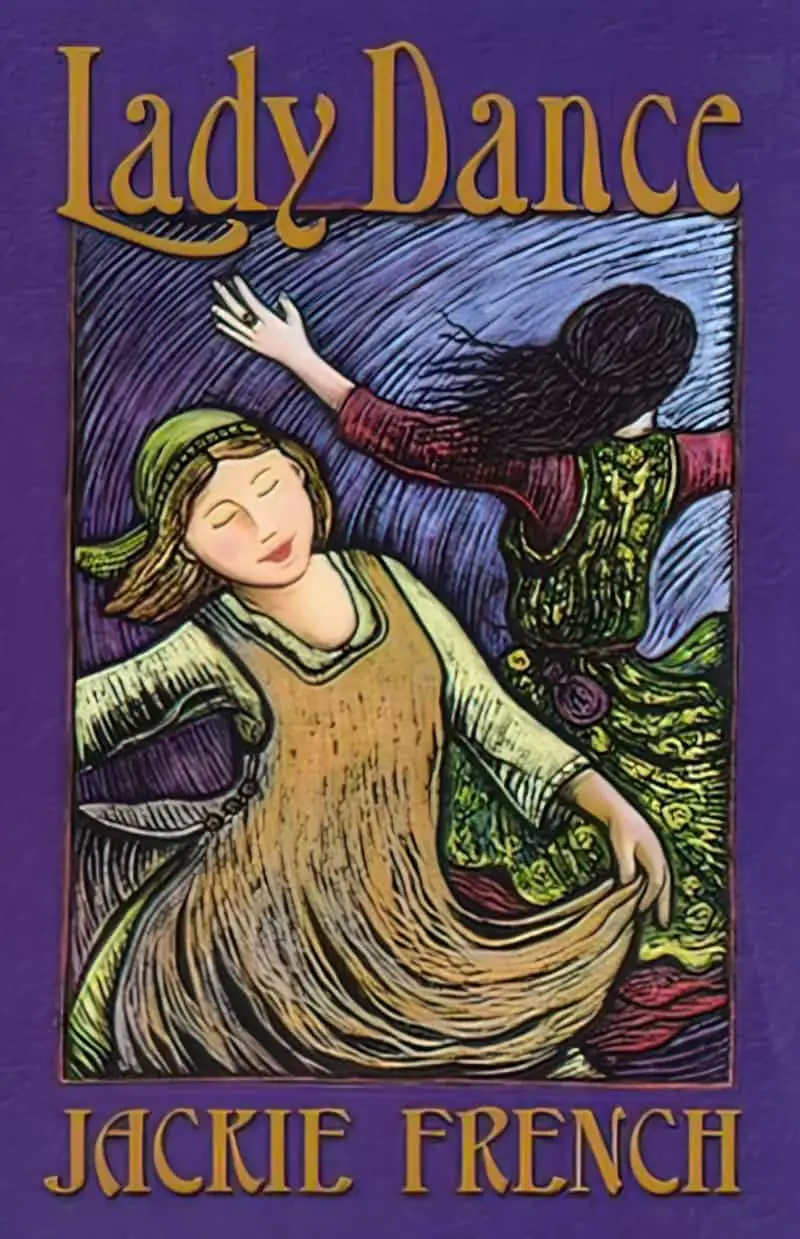 Have you ever known what it is like to wait to die? To sit with the smell of death and wait for it to come to you?
I did. I'd watched my family sicken. I'd cleaned up their vomit and mopped their brows, but they had all died anyway. Most people died quickly from the plague.
Then I heard music, and a voice: "Dance!" she cried. "If you dance then death can't catch you."
Who was Lady Dance, I wondered, as we danced and sang through empty villages. Was she an angel sent to protect us, as Old Sure said?
When Lady Dance sang I saw a new and larger world; a world filled with hope and happiness, knights riding to Jerusalem and kings fighting for kingdoms – and I knew I had to find that world for myself.
Set in the Middle Ages when the bubonic plague was at its height, Lady Dance is an extraordinary story of love and the meeting of hearts and minds in the most unlikely circumstances.
The Great Plague: The Diary of Alice Paynton, London, 1665-1666 by Pamela Oldfield (My Story series) (2001)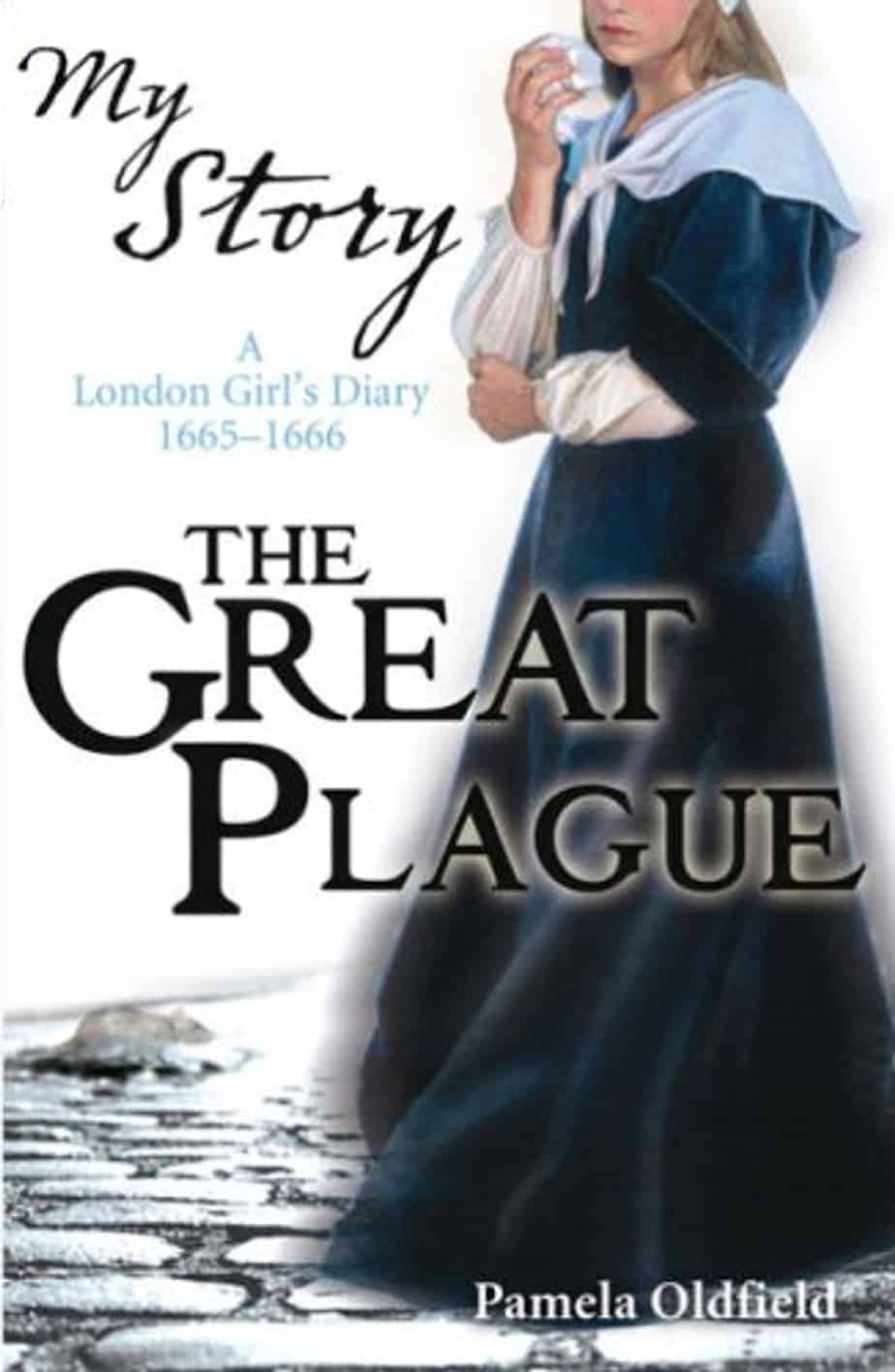 The diary of 13 year old Alice Paynton, a young girl in the time of Charles II. Her diary covers the months from June 1665 to the Great Fire of 1666, while the bubonic plague ravages London.
Ratcatcher's Daughter by Pamela Rushby (2014)
Deals with plague in Brisbane, Australia, in the early 20th century.
Australia still experiences rodent plagues. We are one of the few countries still dealing with mice on this scale (alongside China). Scientists are yet to figure out exactly why only Australia and China are affected in this way.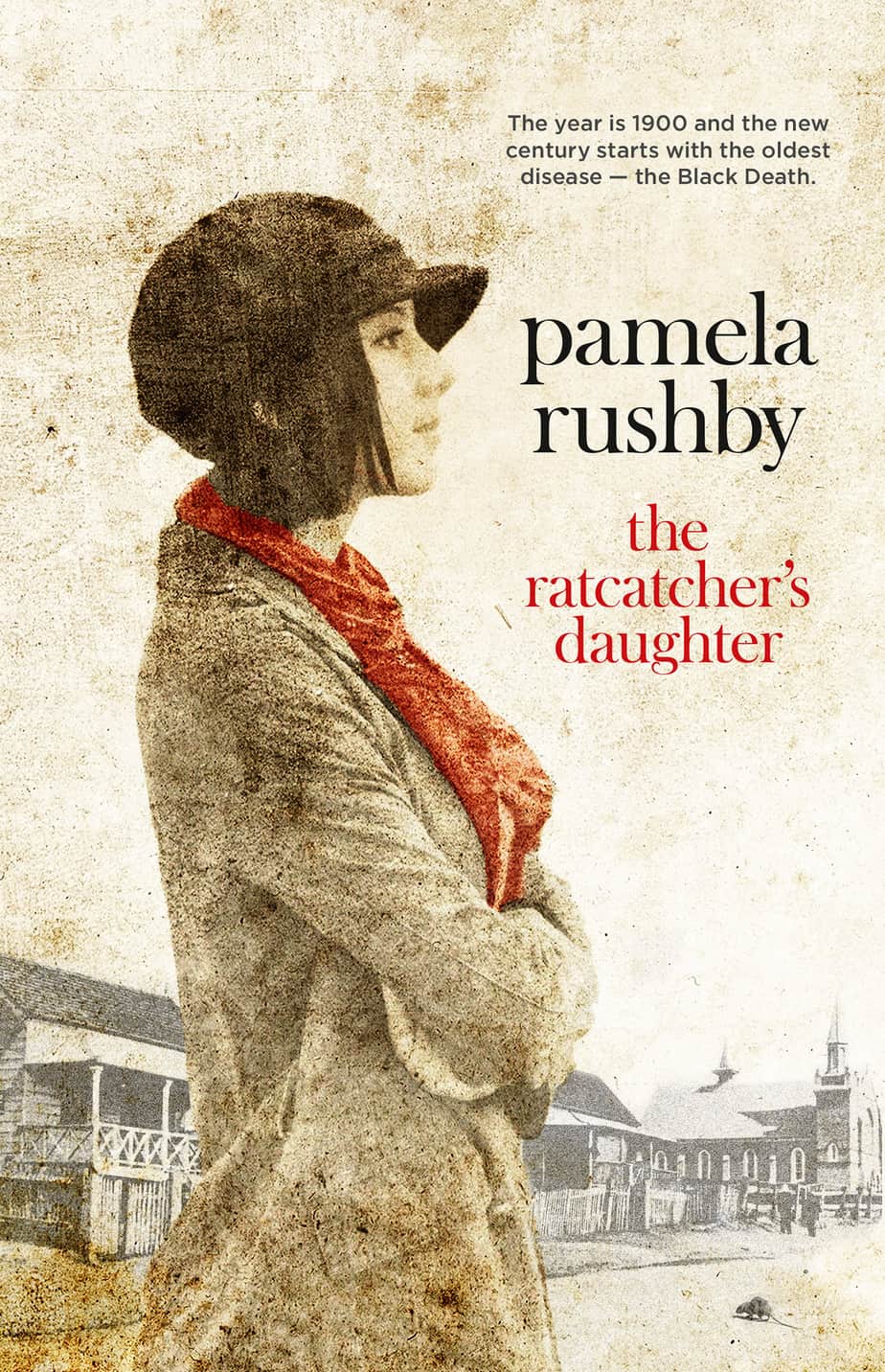 It's 1900. Thirteen-year-old Issy McKelvie leaves school and starts her first job – very reluctantly – as a maid in an undertaking establishment. She thinks this is about as low as you can go.
But there's worse to come.
Issy becomes an unwilling rat-catcher when the plague – the Black Death – arrives in Australia. Issy loathes both rats and her father's four yappy, snappy, hyperactive rat-killing terriers. But when her father becomes ill it's up to Issy to join the battle to rid the city of the plague-carrying rats. Ages 10+
Doomsday Book by Connie Willis (Oxford Time Travel, #1) 1992
Will appeal to readers with a large appetite for long work full of detail.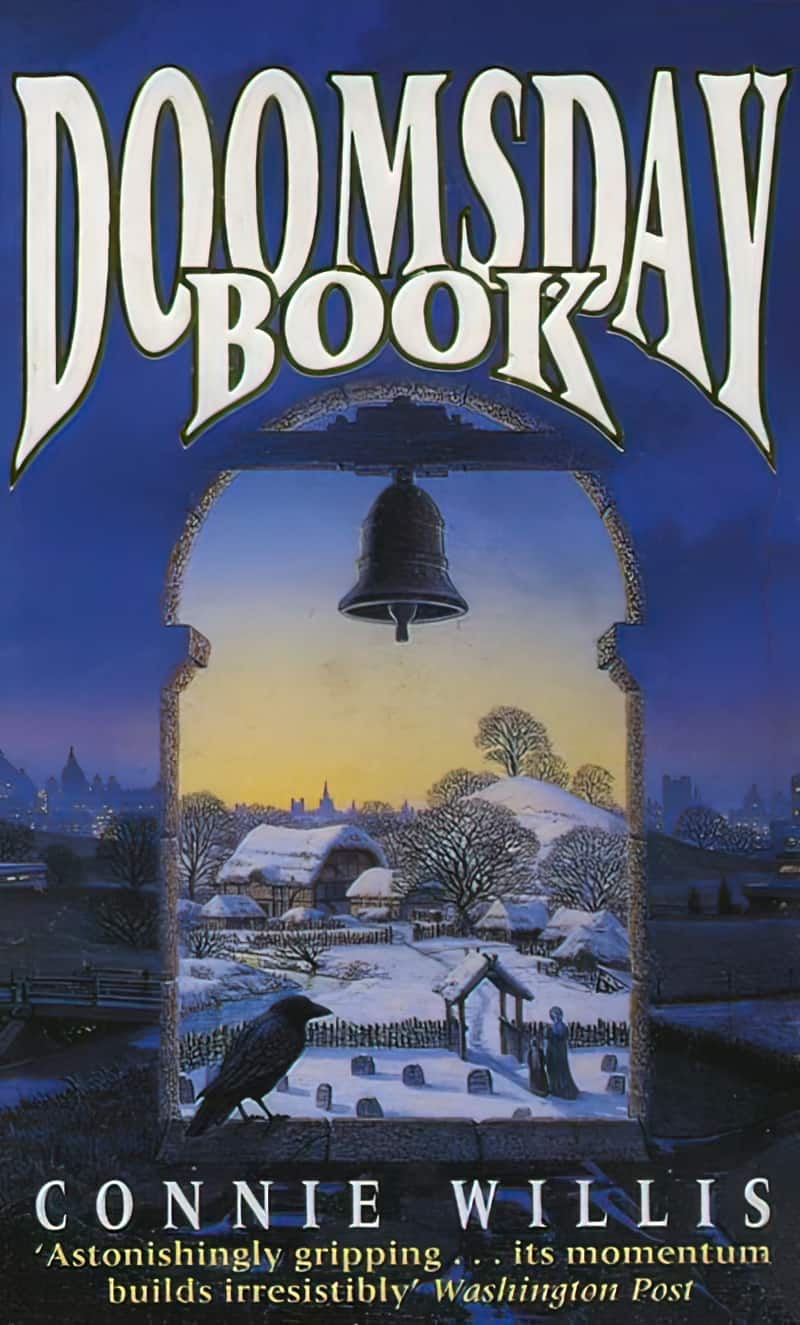 For Kivrin, preparing an on-site study of one of the deadliest eras in humanity's history was as simple as receiving inoculations against the diseases of the fourteenth century and inventing an alibi for a woman traveling alone. For her instructors in the twenty-first century, it meant painstaking calculations and careful monitoring of the rendezvous location where Kivrin would be received.
But a crisis strangely linking past and future strands Kivrin in a bygone age as her fellows try desperately to rescue her. In a time of superstition and fear, Kivrin–barely of age herself–finds she has become an unlikely angel of hope during one of history's darkest hours.
Connie Willis draws upon her understanding of the universalities of human nature to explore the ageless issues of evil, suffering, and the indomitable will of the human spirit.
A Parcel of Patterns by Jill Paton Walsh (1992)
Based on true events. A village closes itself off to help protect surrounding villages from the plague. Much death and very sad.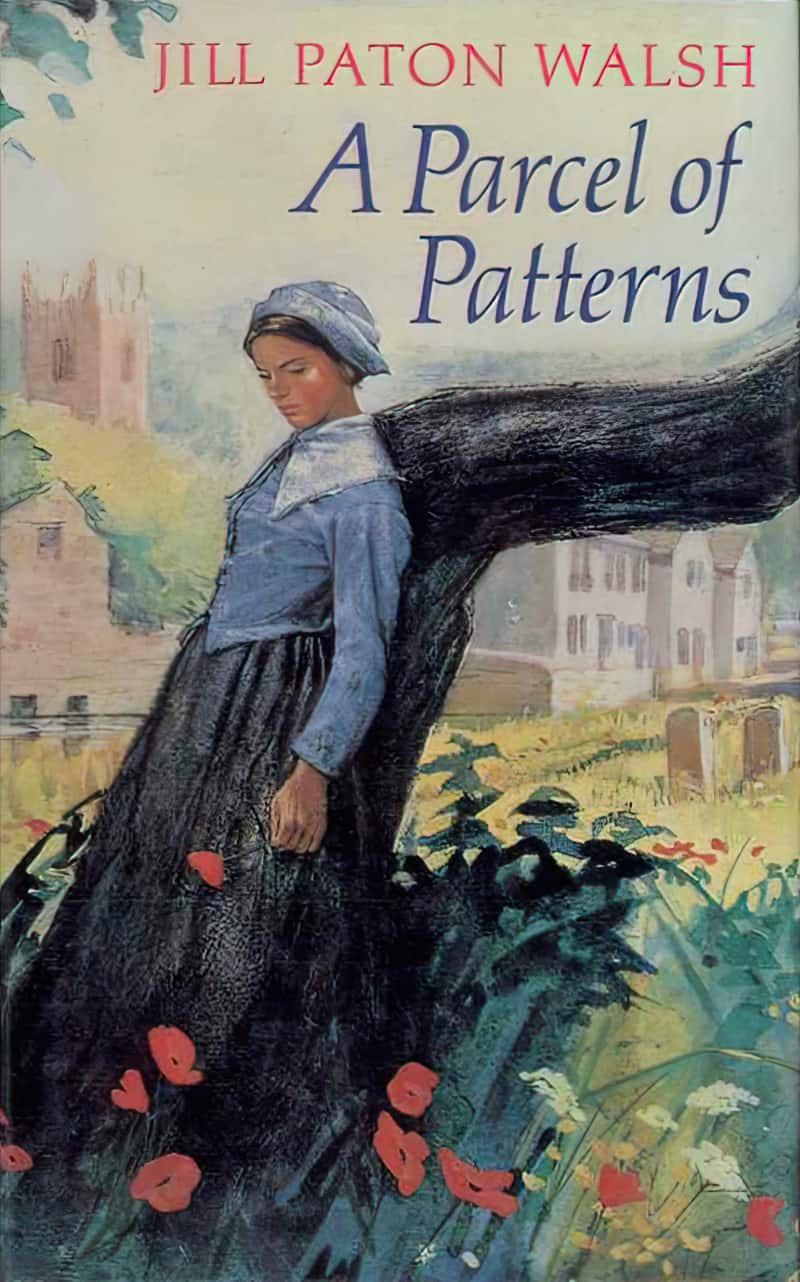 "A parcel of patterns brought the plague to Eyam. A parcel sent up from London to George Vicars, a journeyman tailor, who was lodging with Mrs. Cooper in a cottage by the west end of the churchyard.
So begins Mall Percival's account of how her village of Eyam struggled against the plague. George Vicars dies on September 6, 1665, and by the end of October, twenty-five more townsfolk have been buried. As the deaths continue, the villagers, including Mall, begin to panic–helpless to fight off the disease. Uncertain as to how it is contracted and passed from one person to another, Mall forces herself to make a sacrifice that radically changes her life–she decides to stops seeing Thomas Torre, a man from another village, the man she hopes to marry. In June of 1666, at their minister's urging, the entire village makes a pact to protect those who live in the surrounding countryside by staying within the boundaries of Eyam.
Although Mall longs to see Thomas, she remains steadfast in her resolution, until one day Thomas runs into the center of Eyam, knowing that he will not be allowed to leave, yet fearing that Mall has died. Mall and Thomas marry, but their happiness is short-lived. Finally, in October of 1666, the pestilence subsides. Mall, overwhelmed by grief and sorrow, decides to write a chronicle of all she has witnessed in Eyam, hoping that it will set her free.
Year of Wonders by Geraldine Brooks (2002)
Adult fiction from an accomplished writer.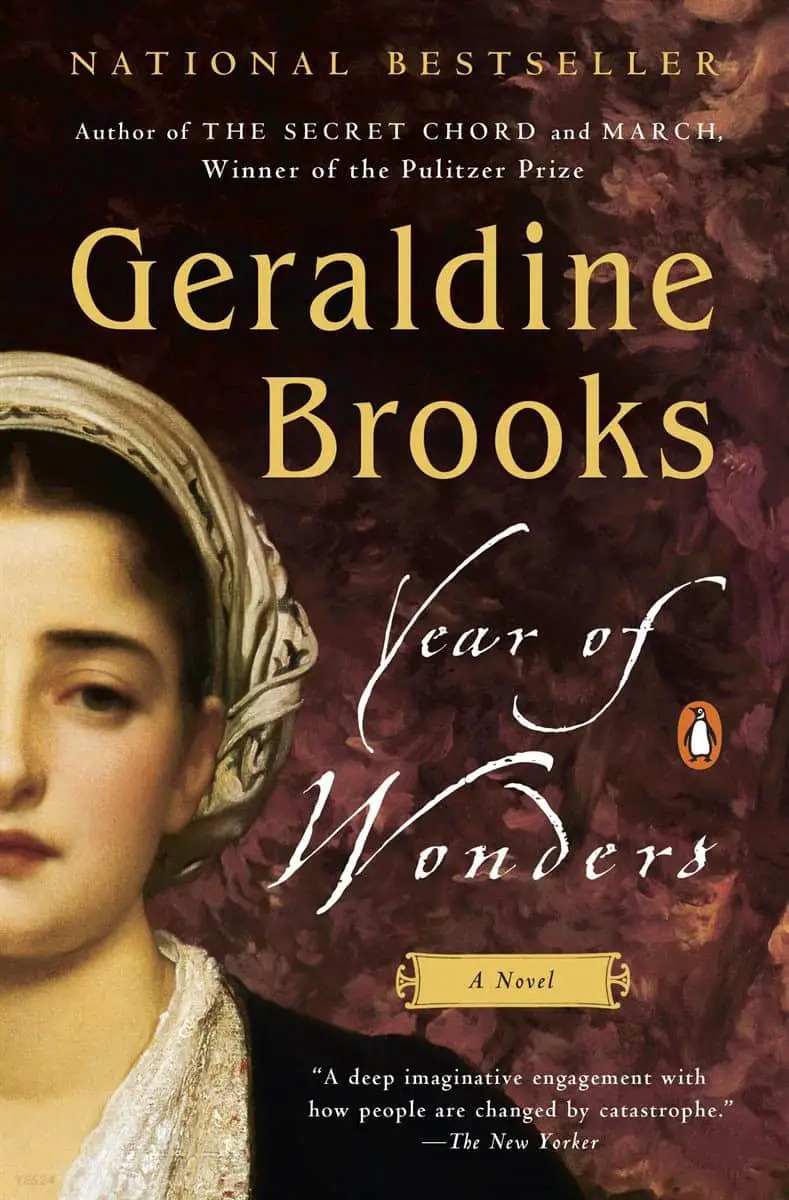 When an infected bolt of cloth carries plague from London to an isolated village, a housemaid named Anna Frith emerges as an unlikely heroine and healer. Through Anna's eyes we follow the story of the fateful year of 1666, as she and her fellow villagers confront the spread of disease and superstition. As death reaches into every household and villagers turn from prayers to murderous witch-hunting, Anna must find the strength to confront the disintegration of her community and the lure of illicit love. As she struggles to survive and grow, a year of catastrophe becomes instead annus mirabilis, a "year of wonders."
Inspired by the true story of Eyam, a village in the rugged hill country of England, Year of Wonders is a richly detailed evocation of a singular moment in history.
Header painting: Frederick Morgan – Ring O'Roses