What to do with all those images you've been creating with Stable Diffusion? Are you a child of the 80s and 90s? Let's make some spoof paperback book covers! In this post I recreate paperback templates from my own childhood favourites and upload them here for you to use at your own leisure.
I'm using the Automatic1111 fork of Stable Diffusion on a local computer and my favourite model right now is Dreamlike Diffusion 1.0.
See also: Getting Started With Stable Diffusion.
Today, Babysitters Club.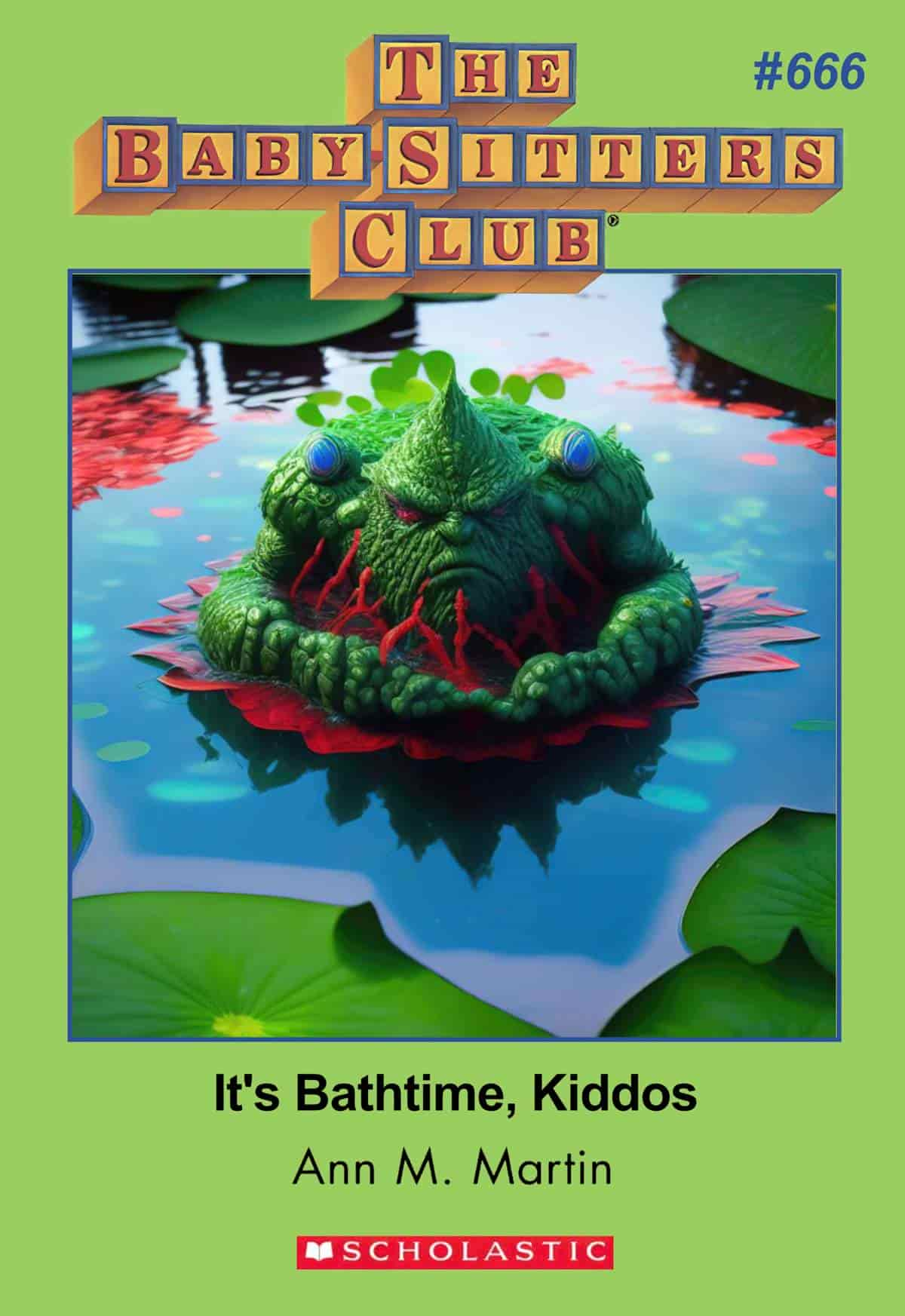 See also: Urban Legend Analysis: The Babysitter.
WHO ILLUSTRATED THE ORIGINAL BABYSITTERS CLUB BOOK COVERS?
Hodges Soileau was the illustrator for the American cover art in the original Baby-Sitter's Club series. He's retired in Florida now, but worked as an illustrator in New York for decades.
While I was never a particular fan of the Babysitters Club stories as a kid, I loved the cover art. This was before art was done on computer, so realistic art like this seemed far more unusual and impressive than it does today. Perhaps because of digital art, this style is no longer remarkable. Images are everywhere. Photos are everywhere. Filters are everywhere.
The Babysitters Club remains super popular, and the book series has had a complete cover refresh. These days, the characters are rendered as cartoon figures.
I figure there's a good reason for this, apart from a change of art fashion. When rendered in realistic style by Hodges Soileau, the girls on the cover looked like actual, individuated people. But once you take that level of realism away, readers can more easily paste themselves onto the characters, who can now represent a much wider variety of looks. There's also a graphic novel series, of course.
Also, we now have a Babysitters Club Netflix series, so Soileau's original depictions of the characters don't match the young actors. But I will always love the Soileau covers.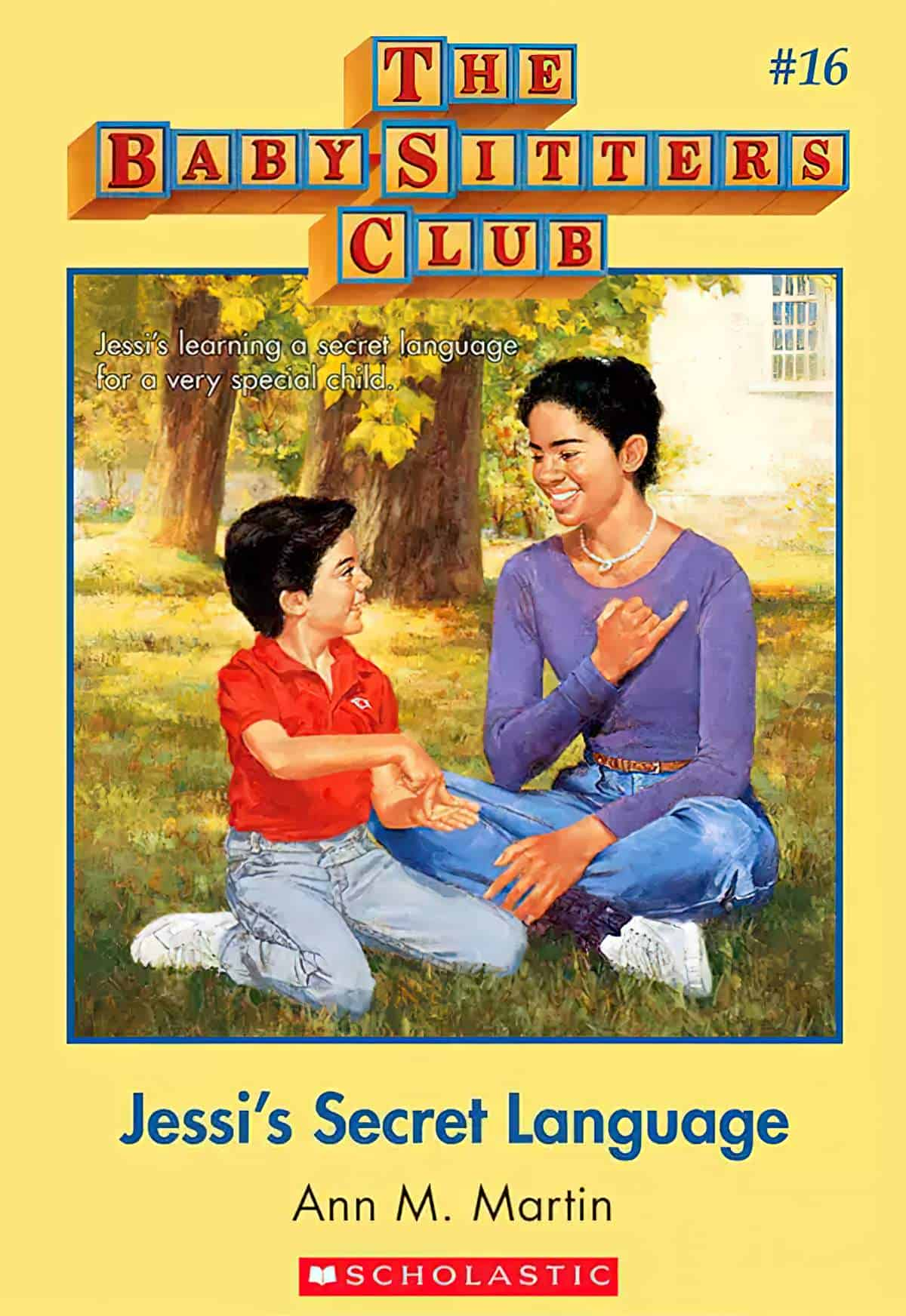 A SELECTION OF ACTUAL BABYSITTERS CLUB COVERS FOR REFERENCE
See the influence of Norman Rockwell (poses, realism, American scenery) with a bit of J.C. Leyendecker thrown in. (It's pronounced 'Loin-decker'.)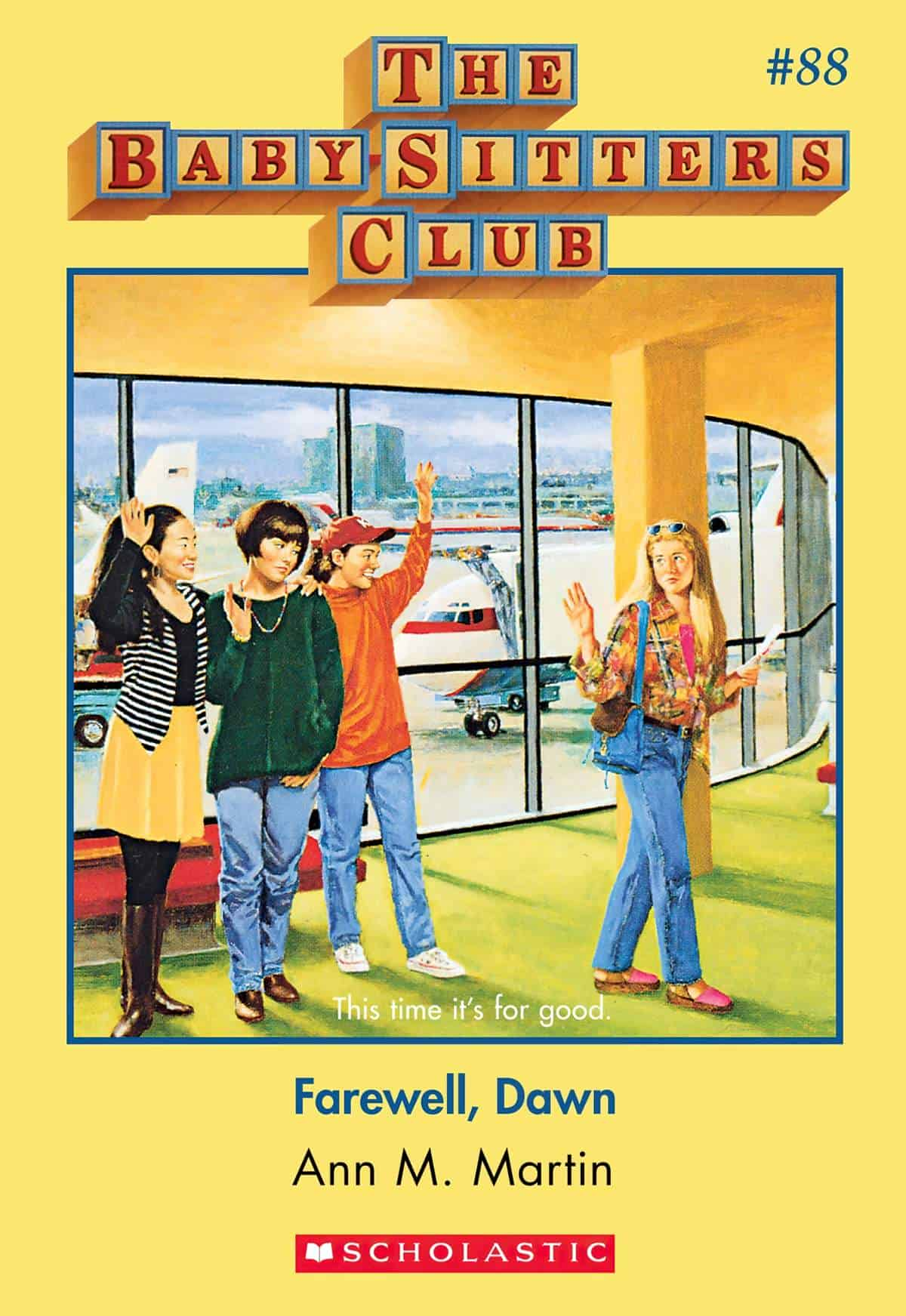 For the record, this post features spoof covers — parodies — not real books. They don't exist in the world and have nothing to do with any publishing company.
FREE BOOK COVER TEMPLATE DOWNLOADS
In case you'd like to make some of your own…
PSD and EPS files can be opened in photo and design software and allow you to work with the layers. Affinity Photo files can be opened with Affinity Photo (cheaper Photoshop).
PNG files can be used as an overlay.
I recommend Photopea for anyone without access to Photoshop or other photo software. (It's like 'free Photoshop online' and great for classroom use.) Photopea will open the PSD files although it doesn't retain editable text.
FONT
No problem, though: For the Babysitters series, just use plain old Arial bold for the title. Reduce the spacing a bit to achieve the Babysitters Club look.
RETRO BABYSITTERS CLUB BOOK COVER TEMPLATE DOWNLOAD
THE LITTLE SISTER SERIES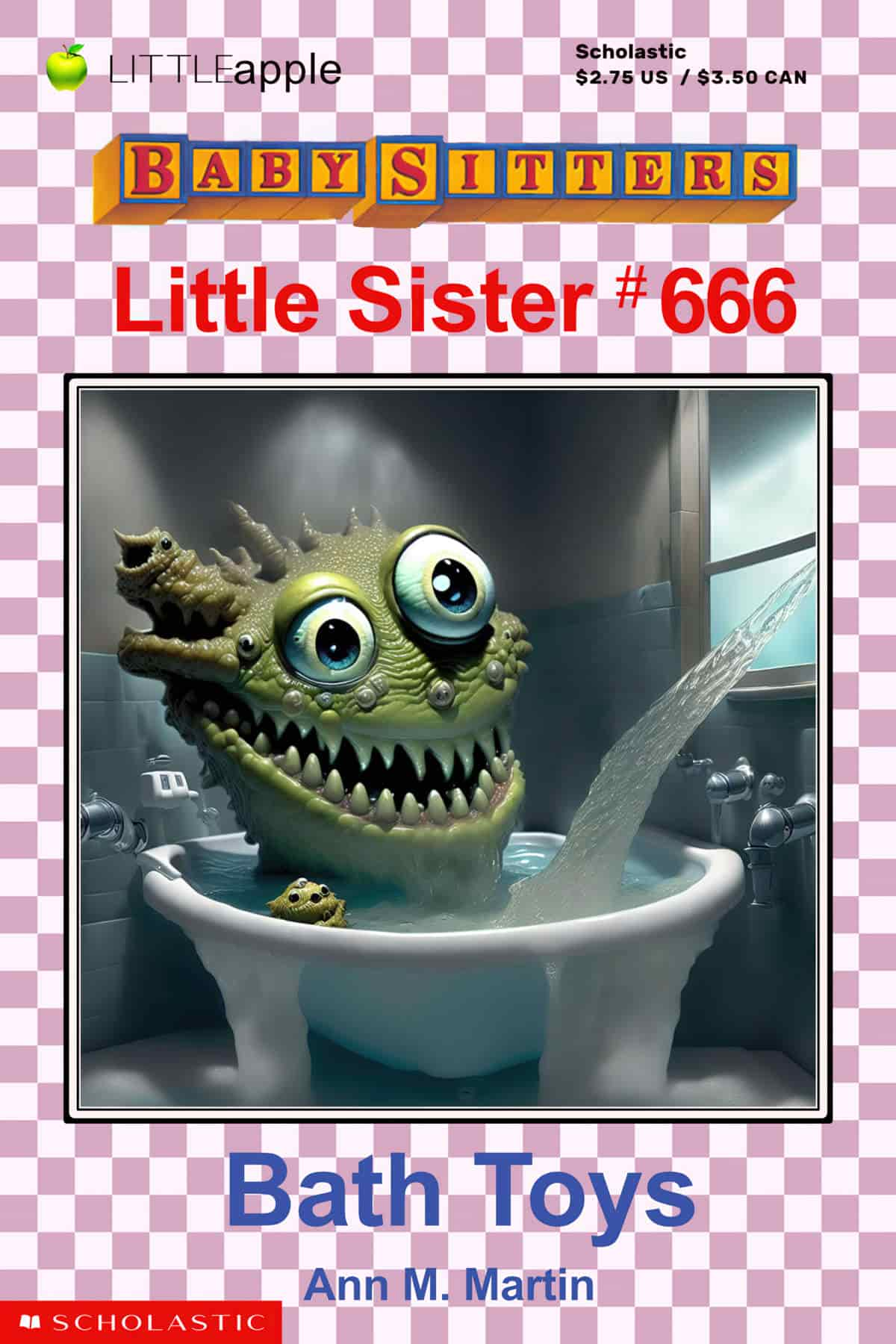 The Little Sister series shares a checked background in common with various other Apple Scholastic series from the 1980s e.g. Peanut Butter & Jelly. They were called 'Scholastic Little Apple'. Again, Arial Bold font works fine for the title.