Scholars who study holidays and tourism classify holidays into five broad types. Which type(s) do you prefer? And how are holidays commonly depicted across children's literature?
As usual, I've noticed that picture book reality is a couple of generations behind modern childhood reality, and for good reason. Holidays are the perfect opportunity for freedom, and when the author can more legitimately get parental care out of the way.
Paradise
Paradise holidays feature beaches with fancy hotels and resorts with all the advantages of home plus massages, spa treatments, waiters bringing you cocktails and so on. For Australians, the paradise playground is Bali, and certain Pacific Islands.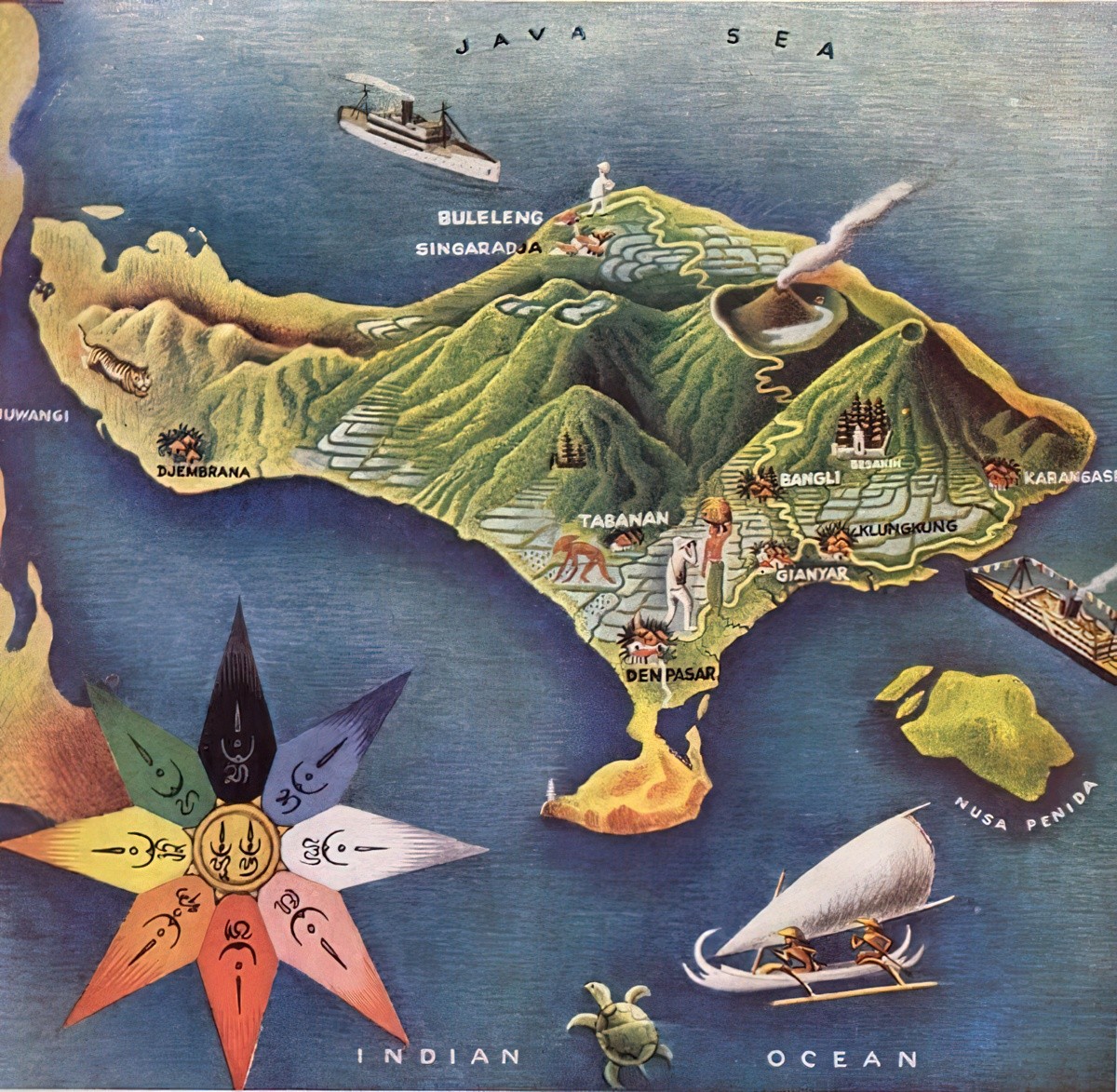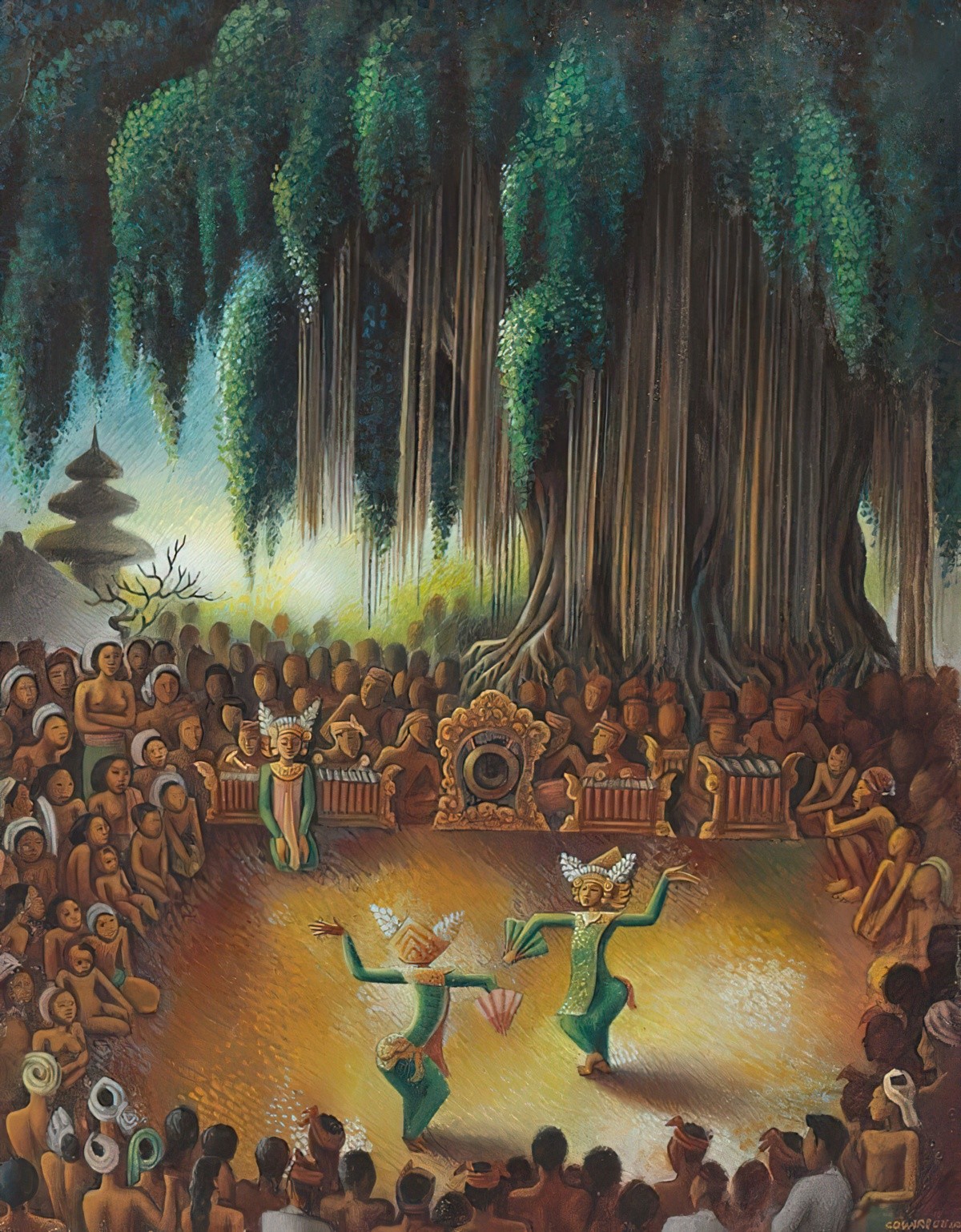 These industrial attempts at paradise must strike a careful balance, since no one wants to go somewhere that feels industrial, even if the luxuries themselves require precisely that.
The children's book version of the holiday in paradise is the carnivalesque story, in which hierarchy is upturned and the child does exactly what they want… before returning safely to their everyday life.
Until recently, children don't experience a paradise holiday, though many Australian parents are now happy to take their young children on luxury cruises and so on, for a taste of paradise. I'm yet to see that trend echoed in children's literature, in which case children's holidays take place in a larger arena with more freedom from supervision and organised activities.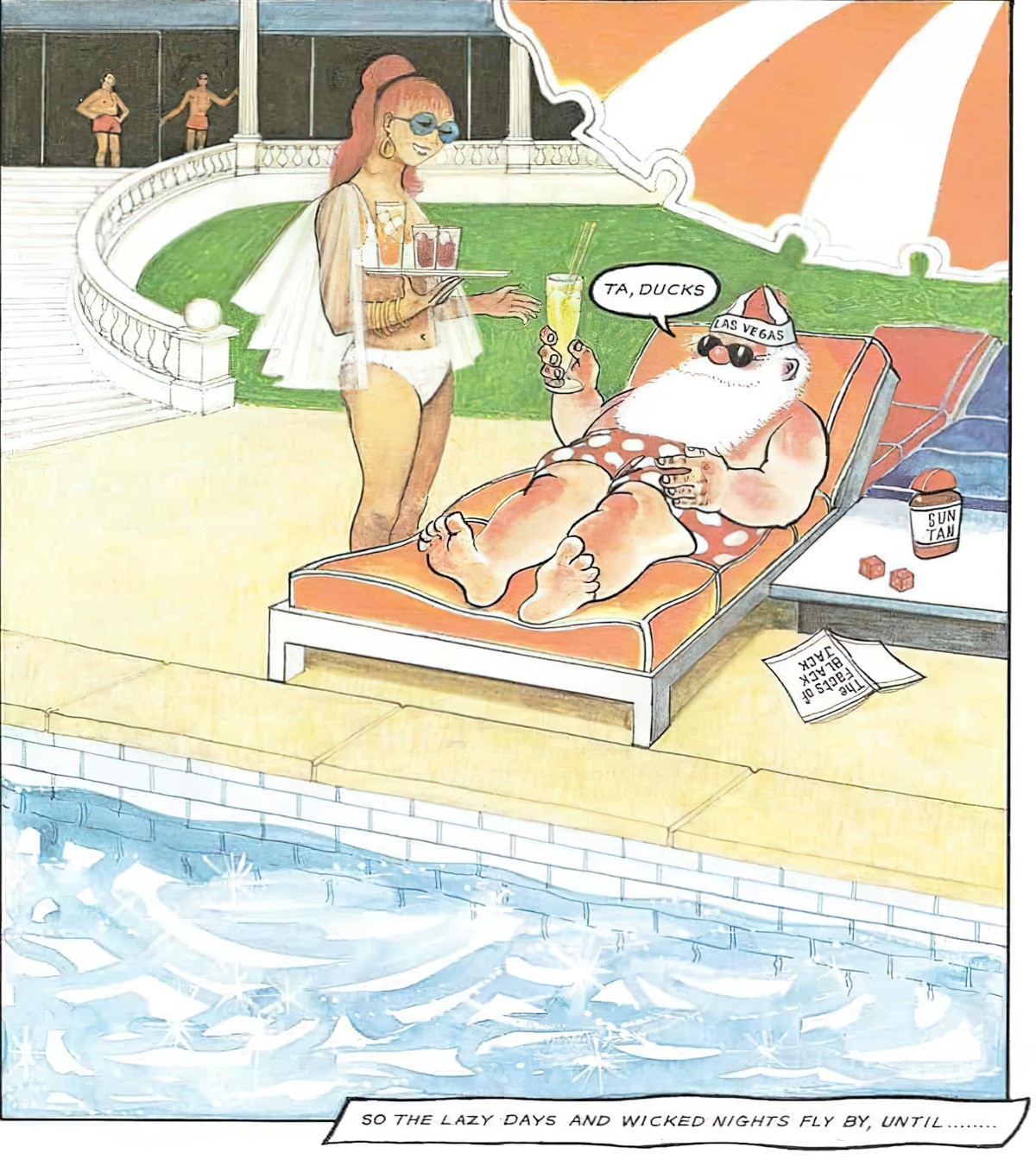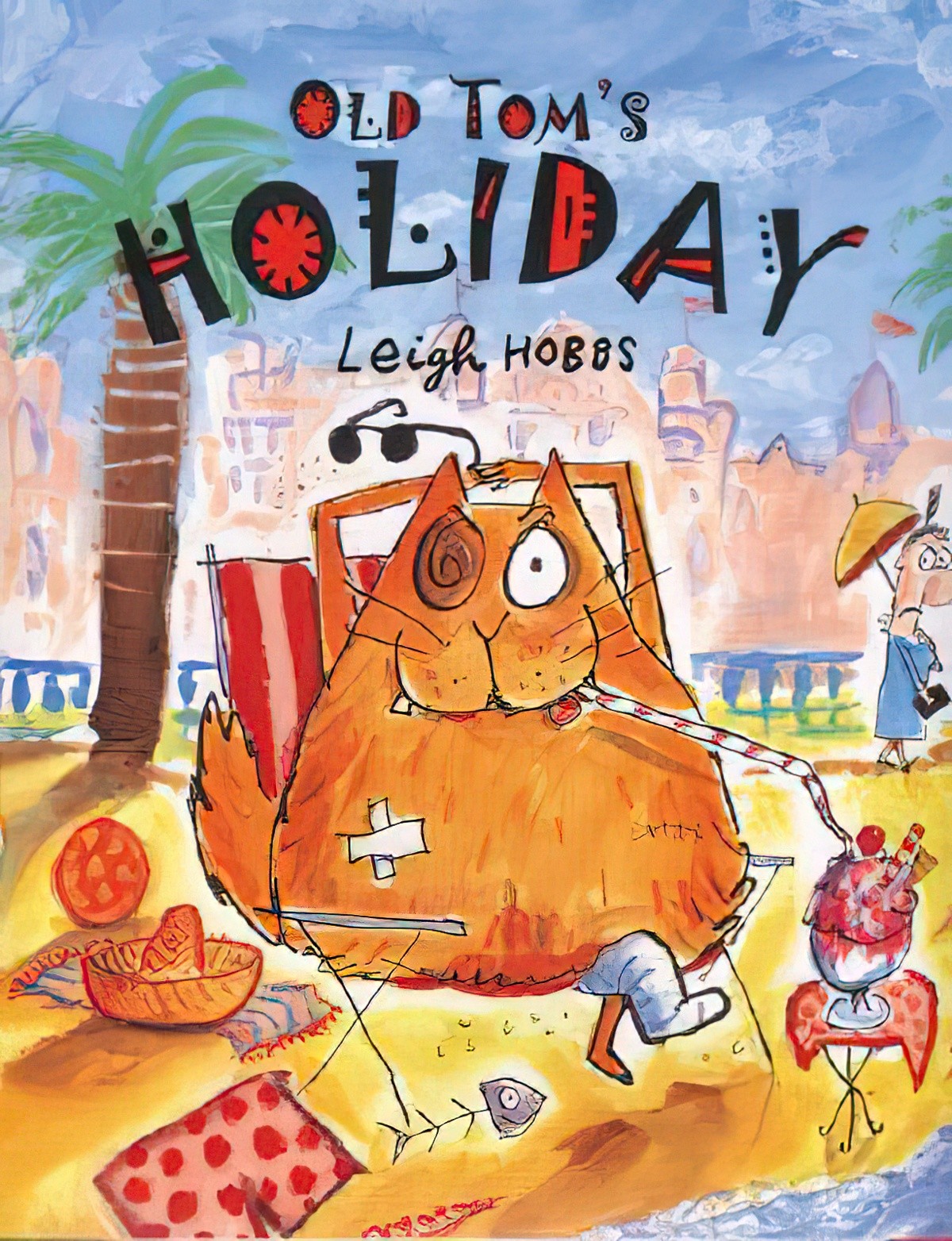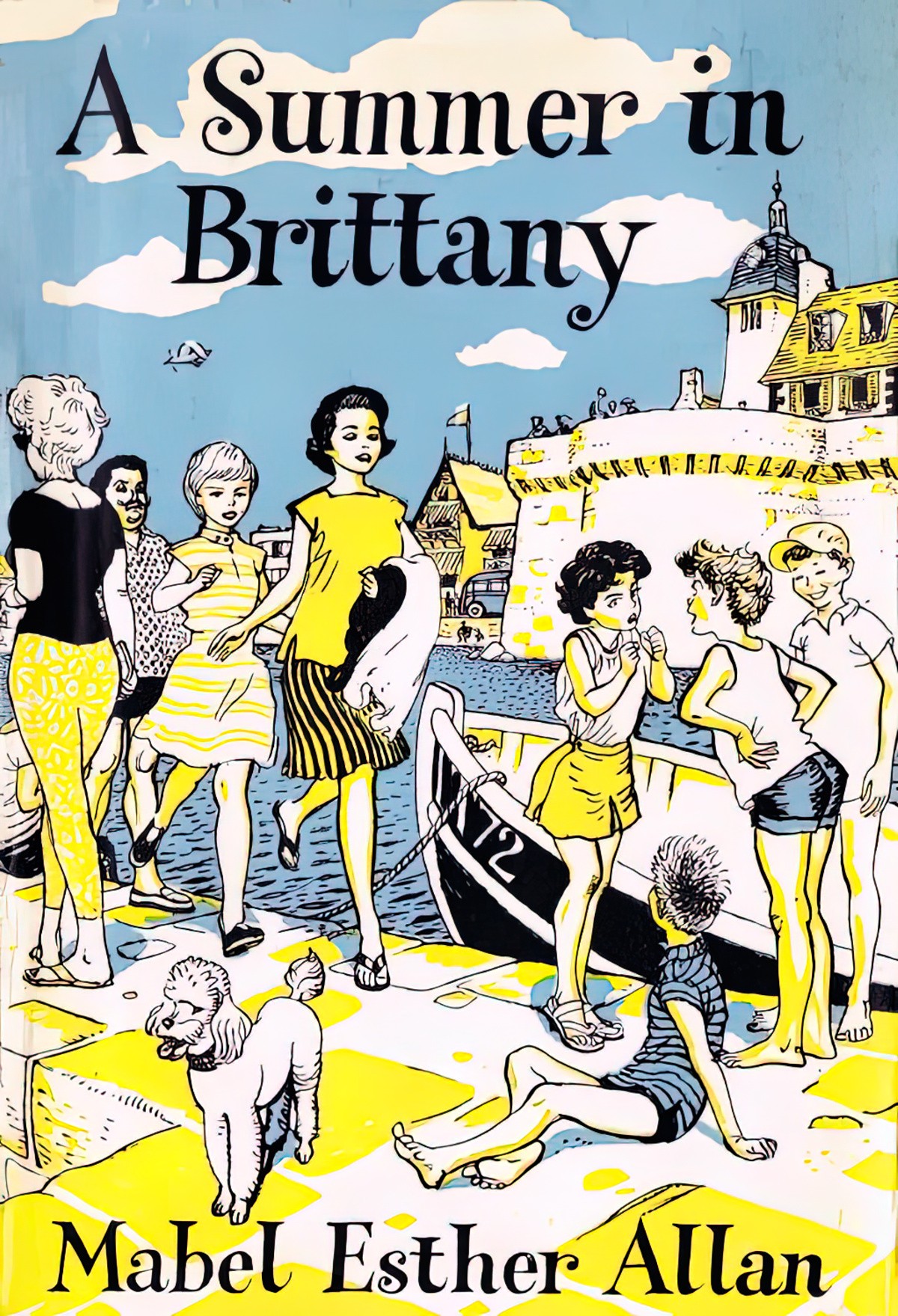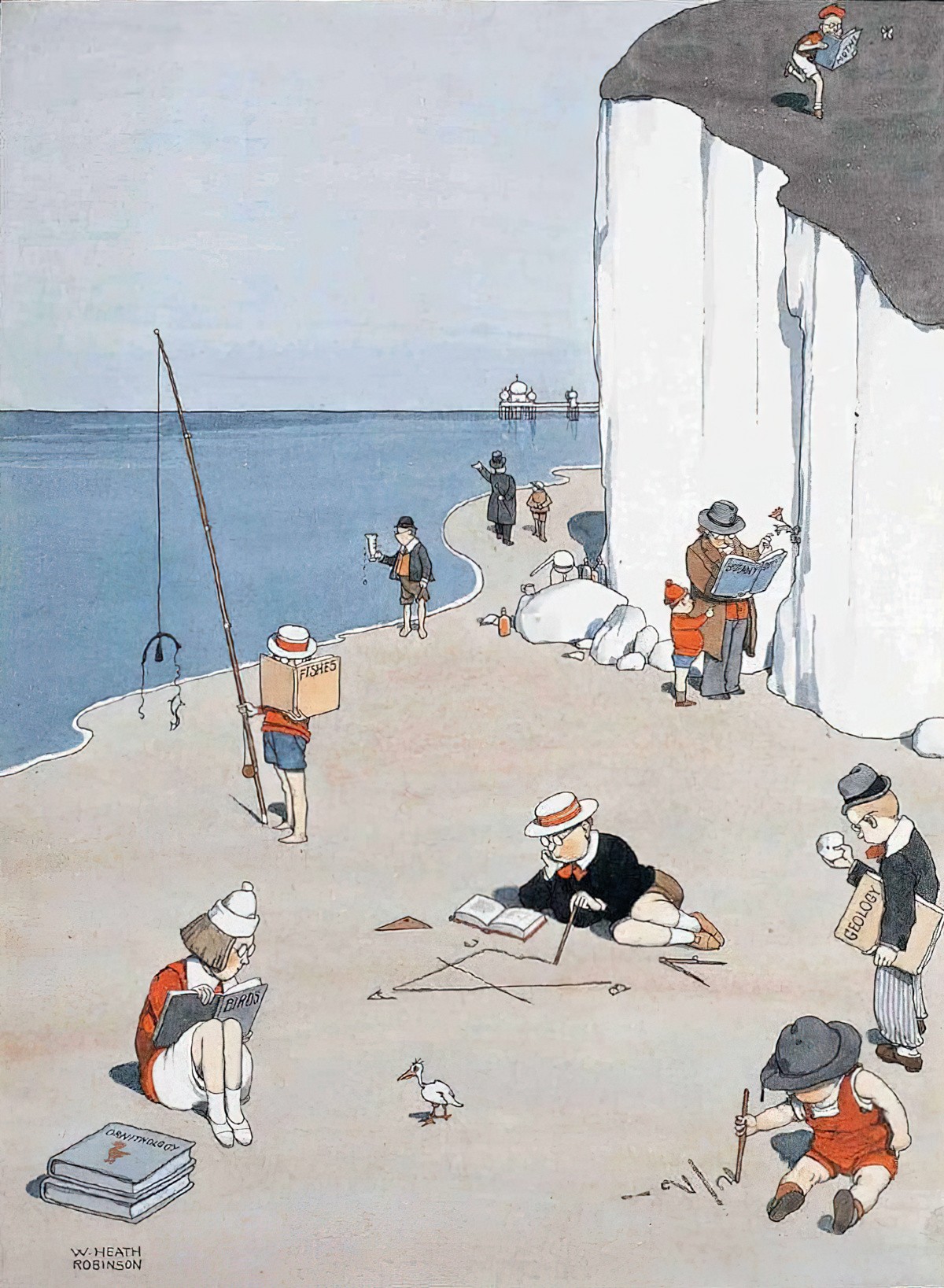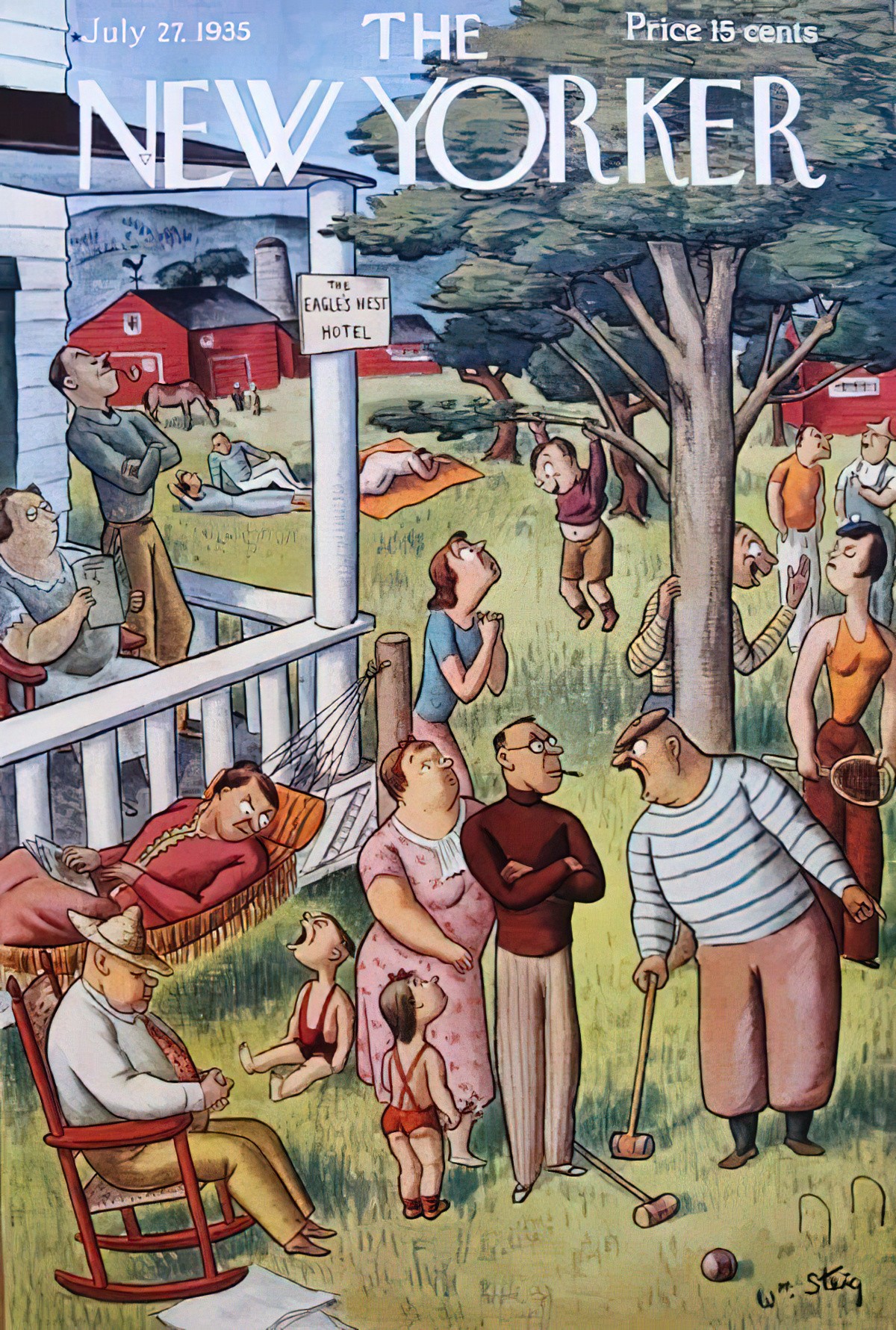 For children, the paradise holiday is often a trip to the seaside. There won't be waiters bringing cocktails, or people selling massages, but the seaside is a nice blend of 'paradise' plus 'wilderness'. The seaside arena hits that sweetspot, and the seasides that appear in children's picture books are never very industrialised. You won't find massive apartment towers casting shadows across these beaches. They will either be quite deserted or comfortably populated, with plenty of room for everyone.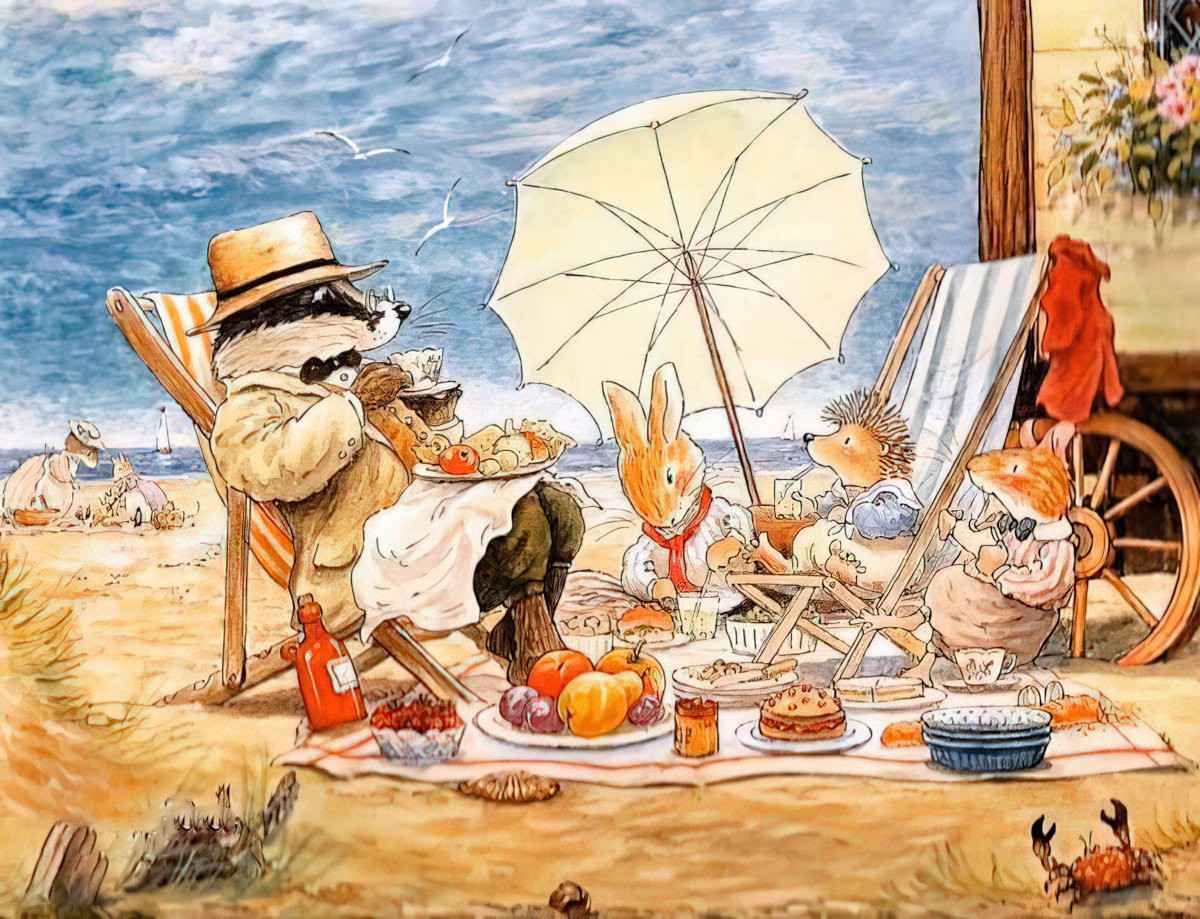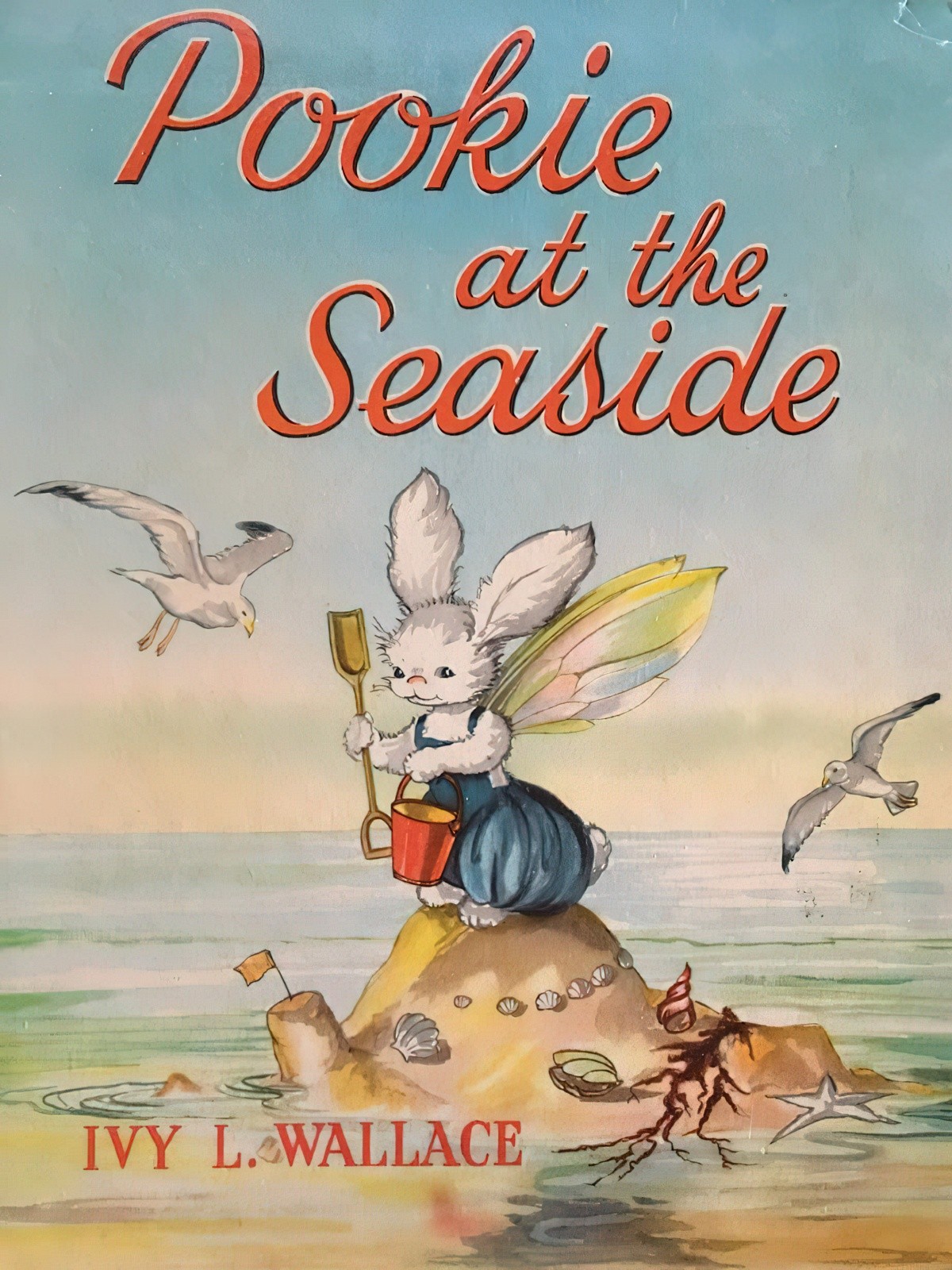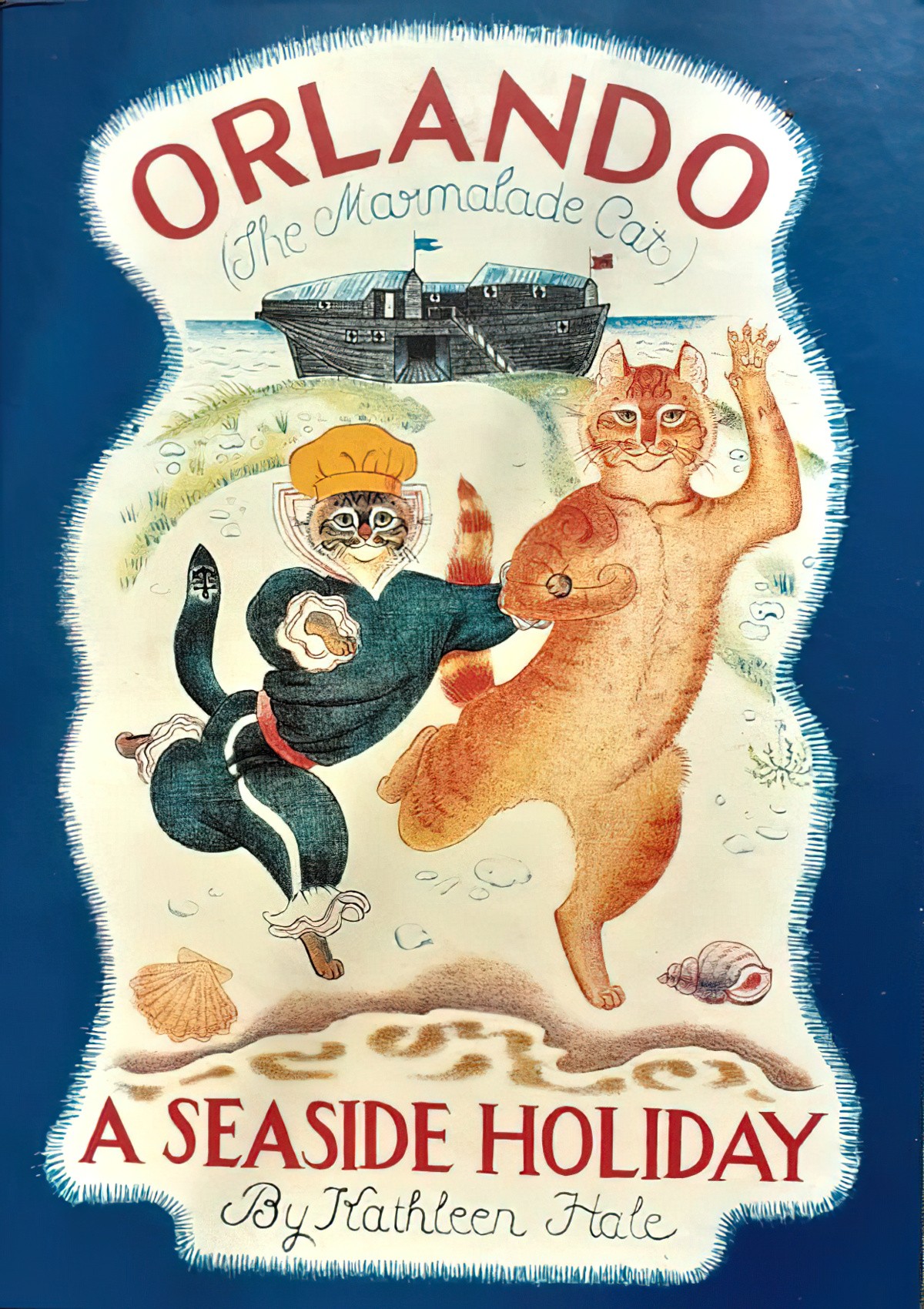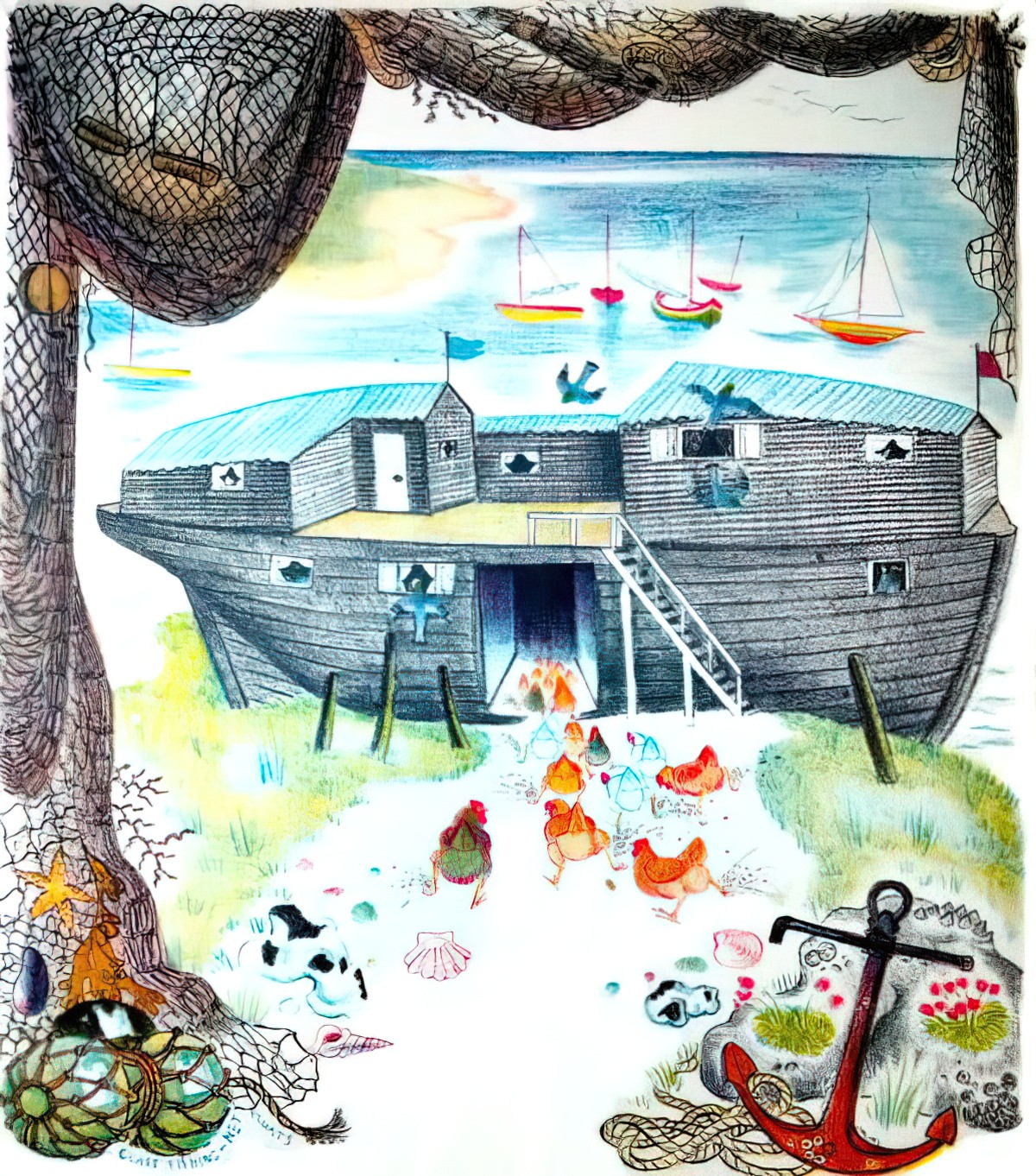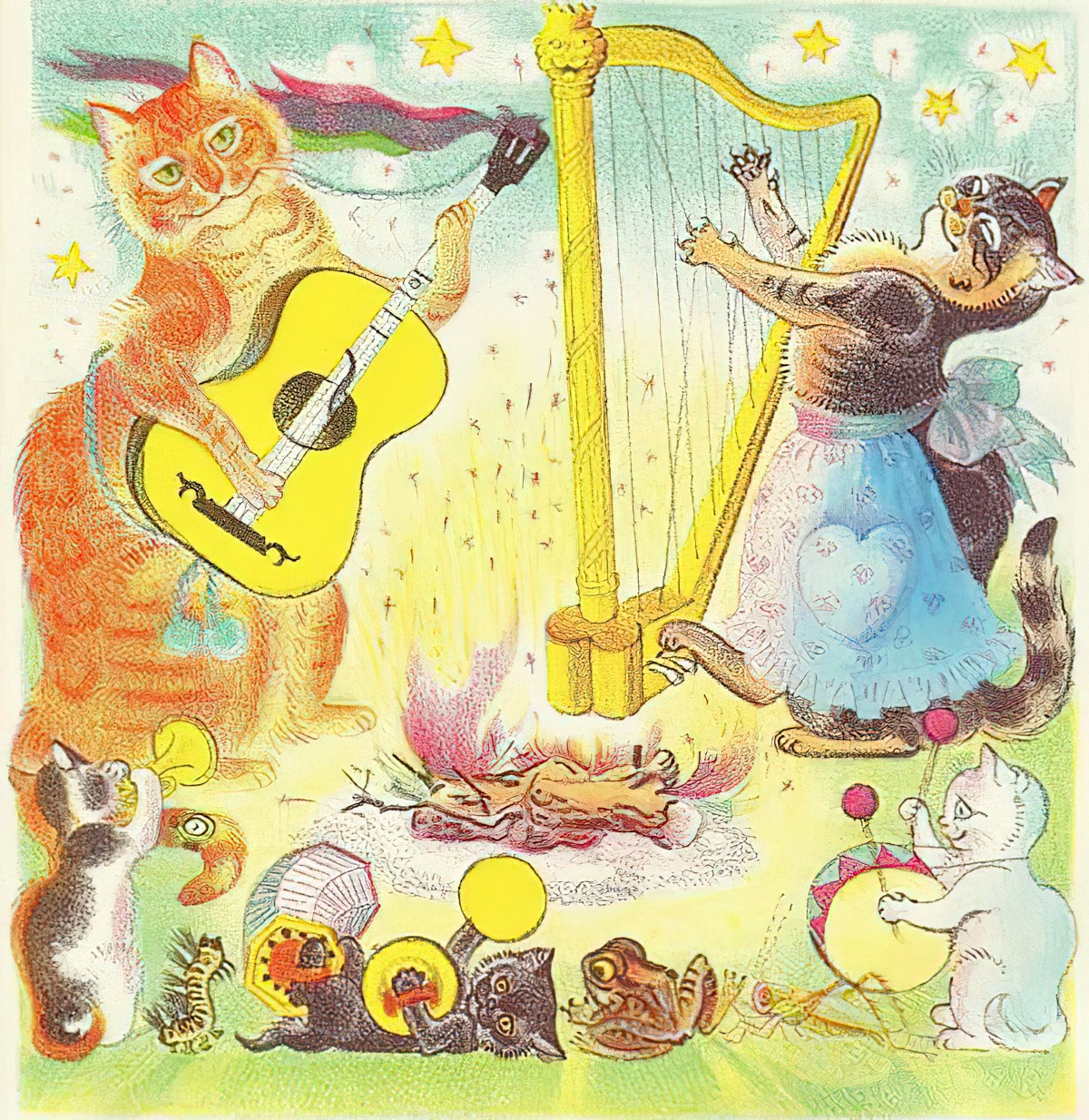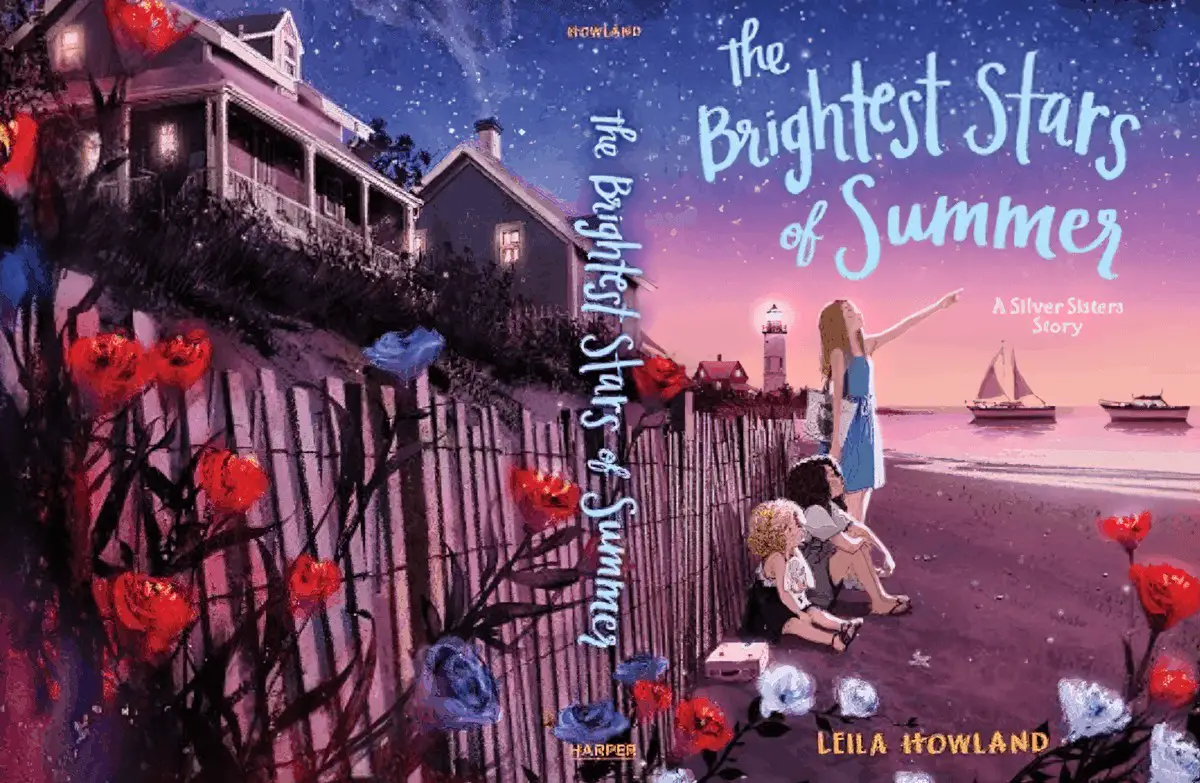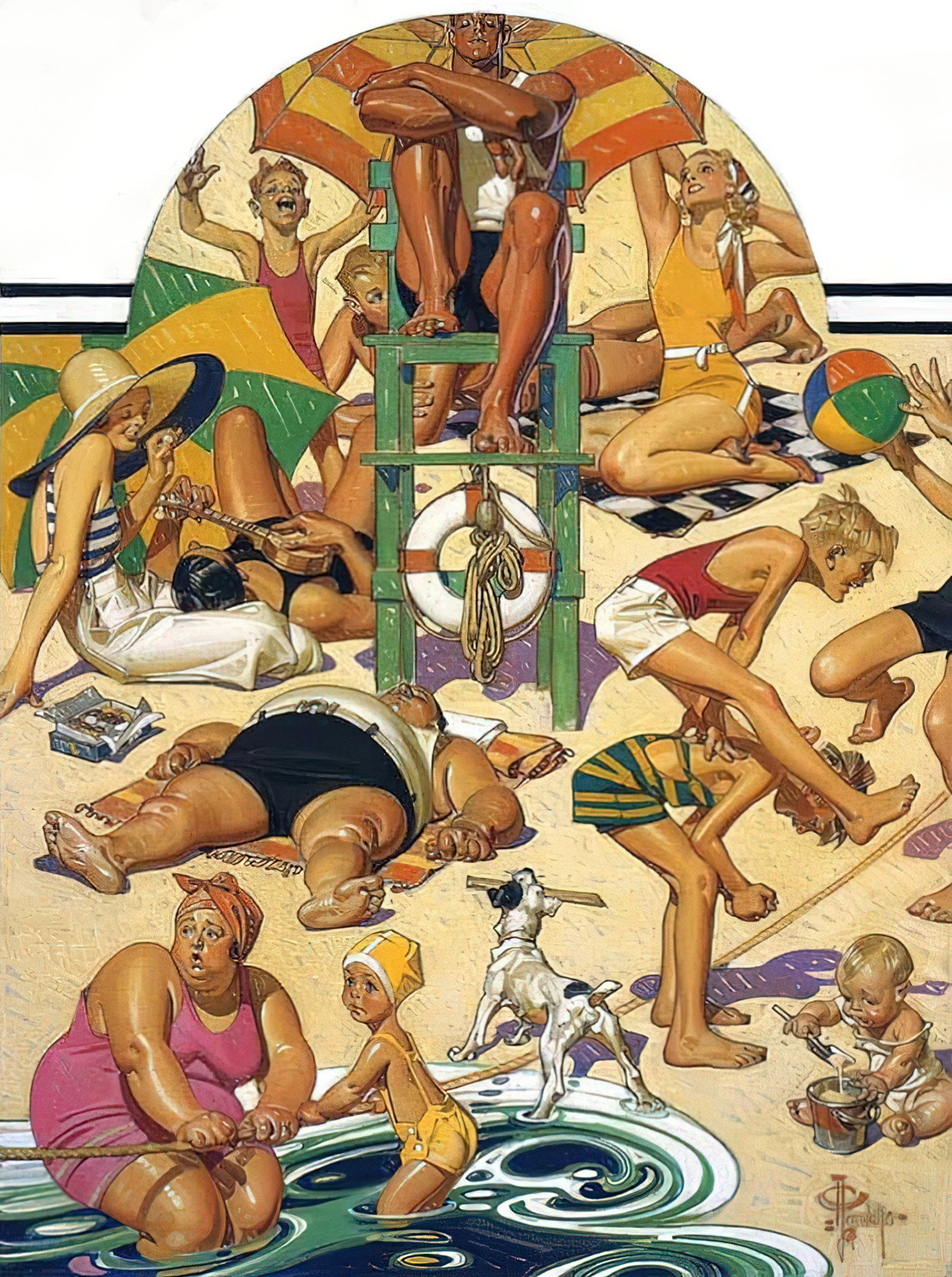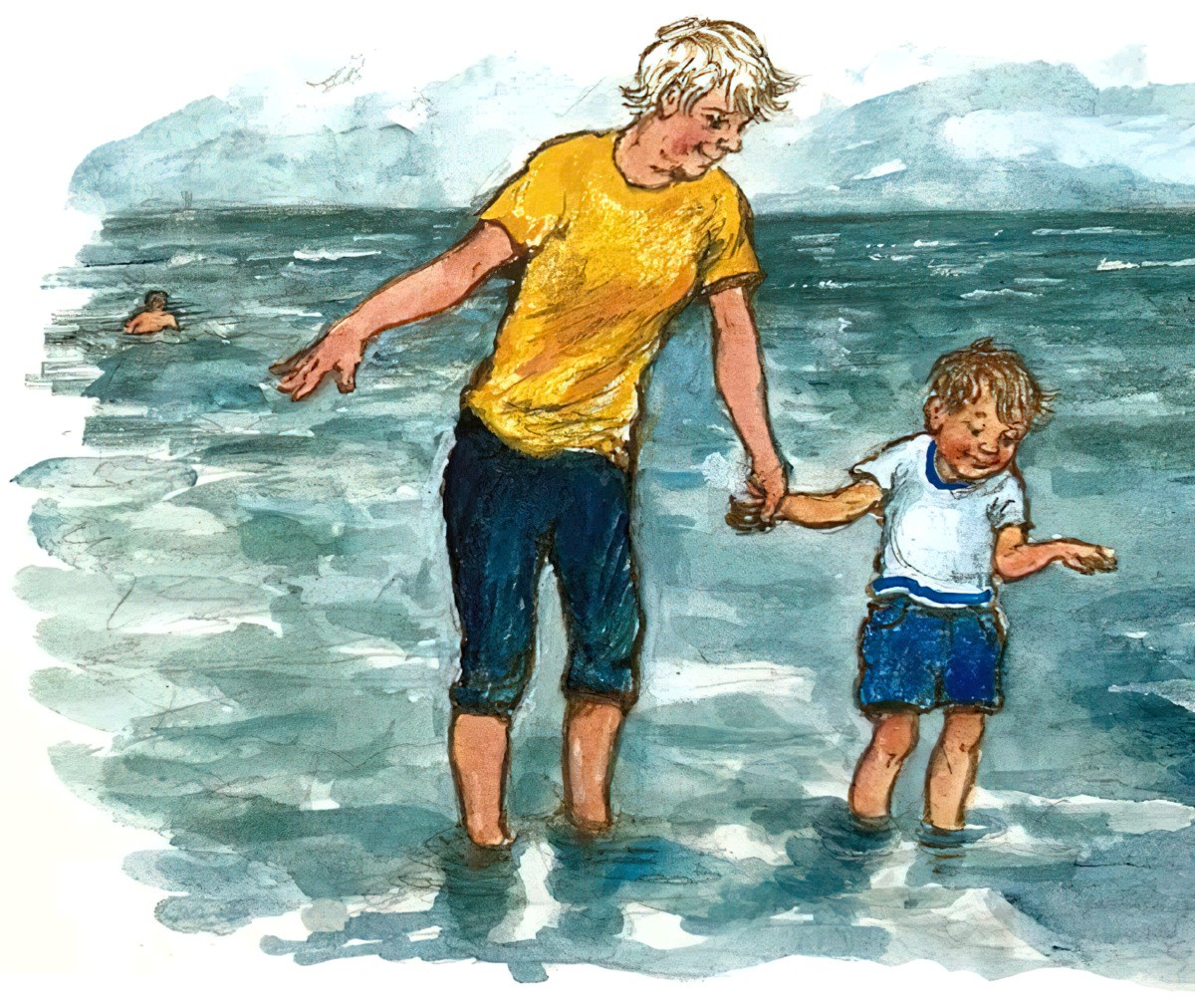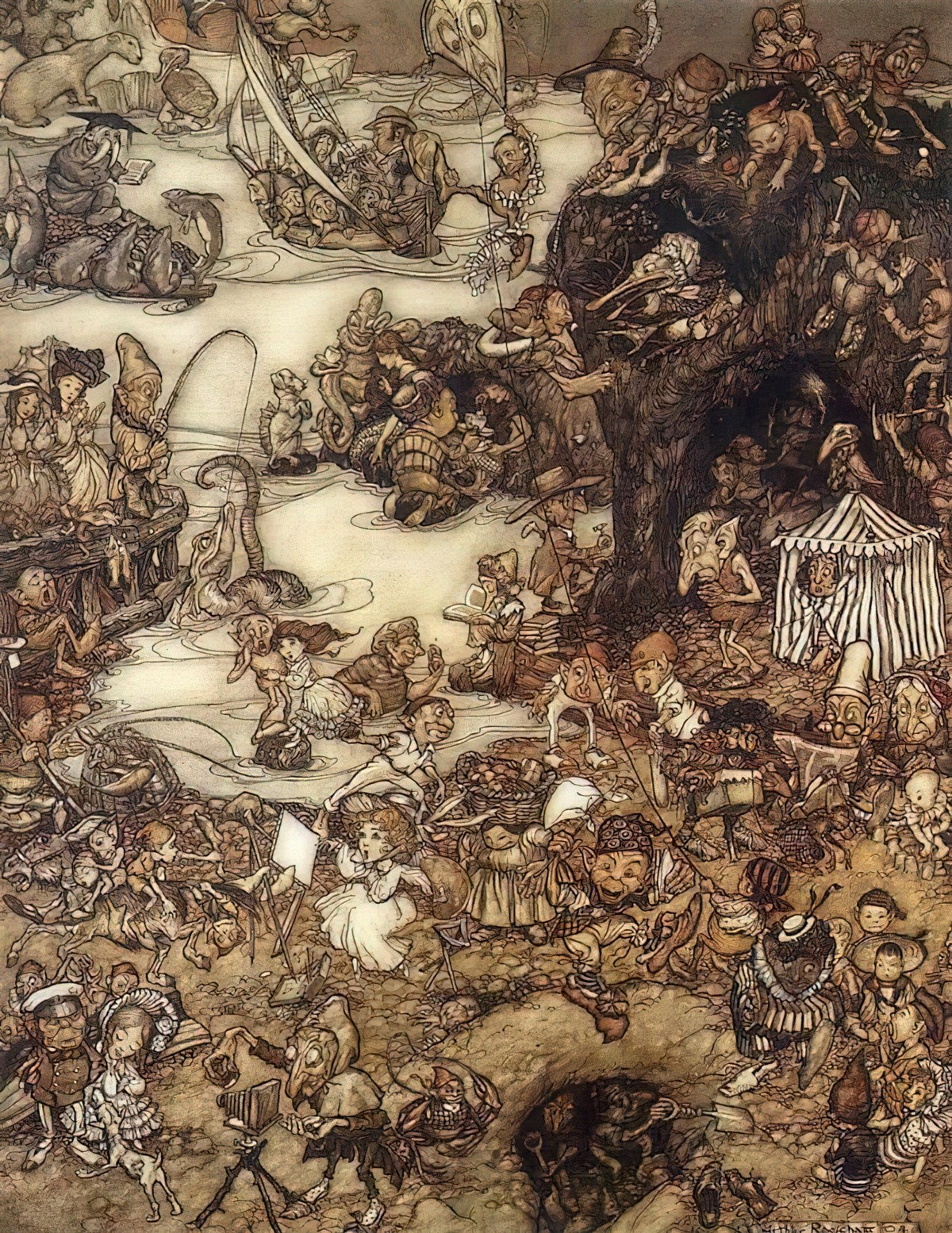 The Wild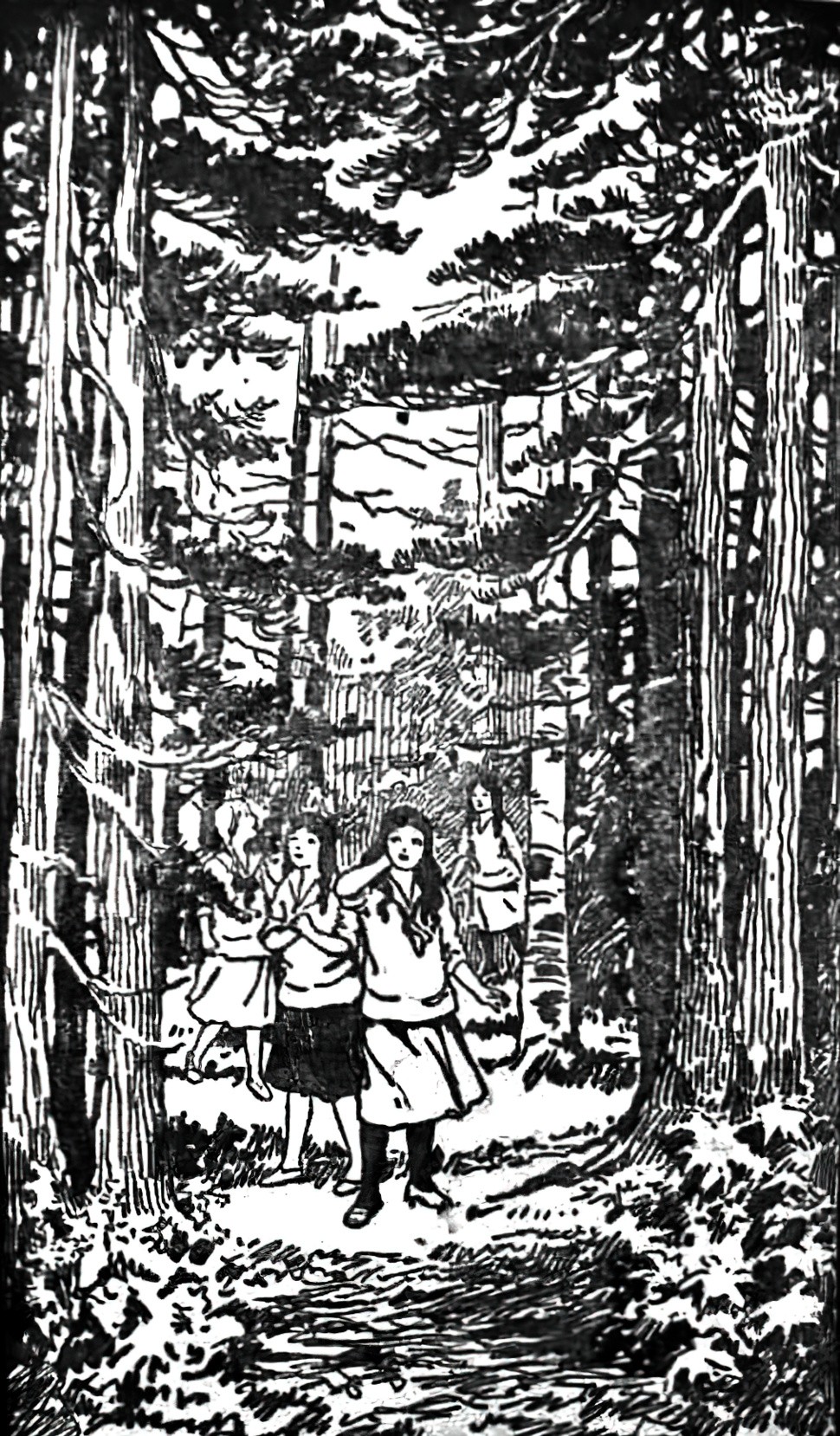 Children's book authors and illustrators love the wild, and the fun of a camping expedition in the wilderness. In stories as in real life, the wilderness holiday is considered a survival test, and a way of inducing manliness or independence.
Camping for [modern humans] means an excursion from modern life; for our ancestors, living from the land was the only existence. You wake up.. amid your small band of adults and childrne. Realizing that you're running out of food, you set off togehter. Clouds on the horizon indicate rain in the distance, so that is the direction where the group heads. As the sun rises toward the zenith, you seek relief from the heat in the shade of a gorup of trees. … The sound of thunder far off in the later afternon indicates that the dry season is coming to an end. The group drifts off to sleep, though before dawn some members are awakened by a loud crashing sound — a large animal — not far from the camp. At daybreak, the group sets off again… to begin a new day in a way of life that will last for thousands of generations.

The Art Instinct by Denis Dutton
I have redacted the part of that passage which describes men as big-game hunters and women as berry gatherers, because gendered notions of early human activity has since been corrected with hard evidence.
The camping holiday can be utopian, comedic, adventurous or horrific. The camping holiday is a widely utilised plot across children's literature.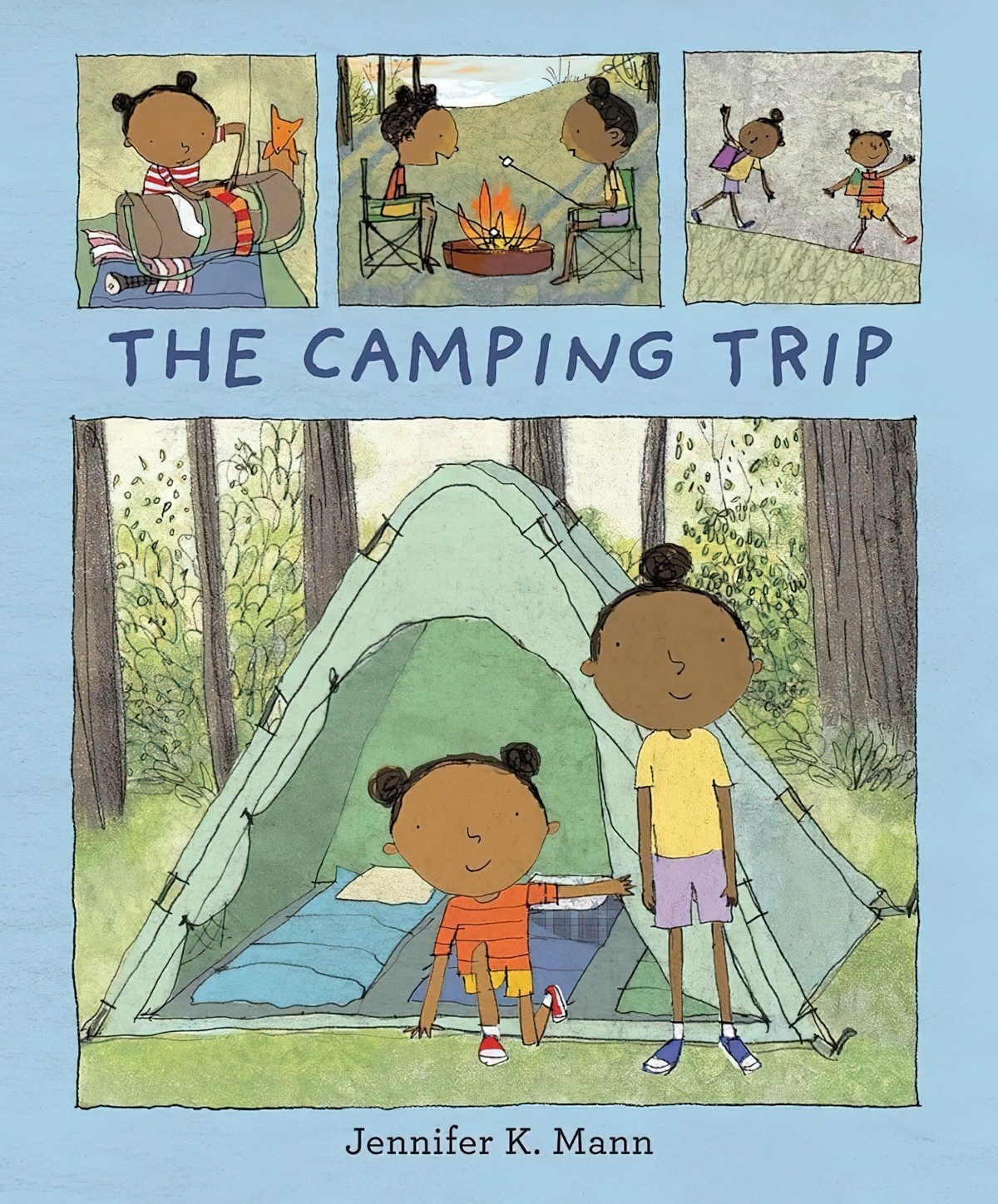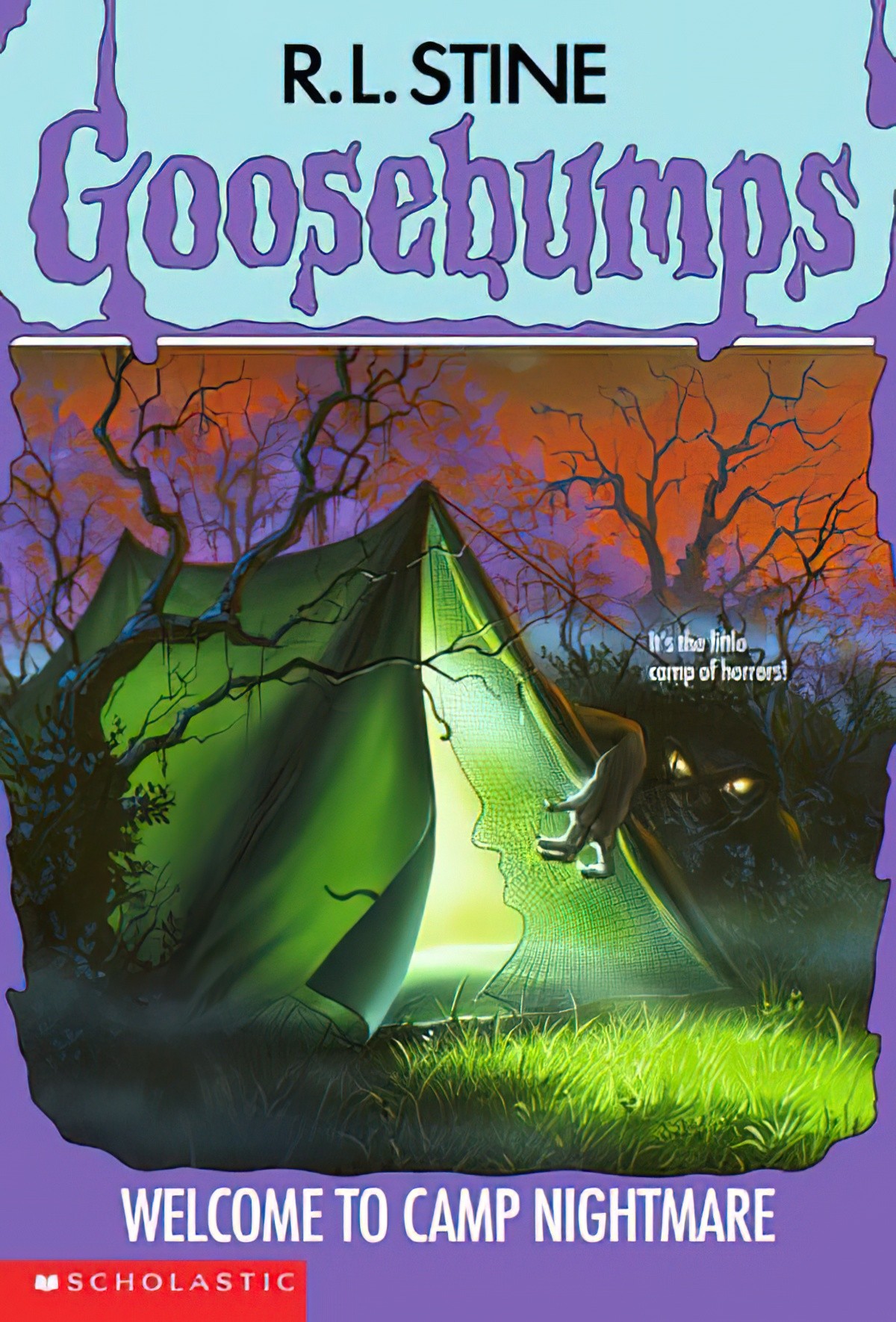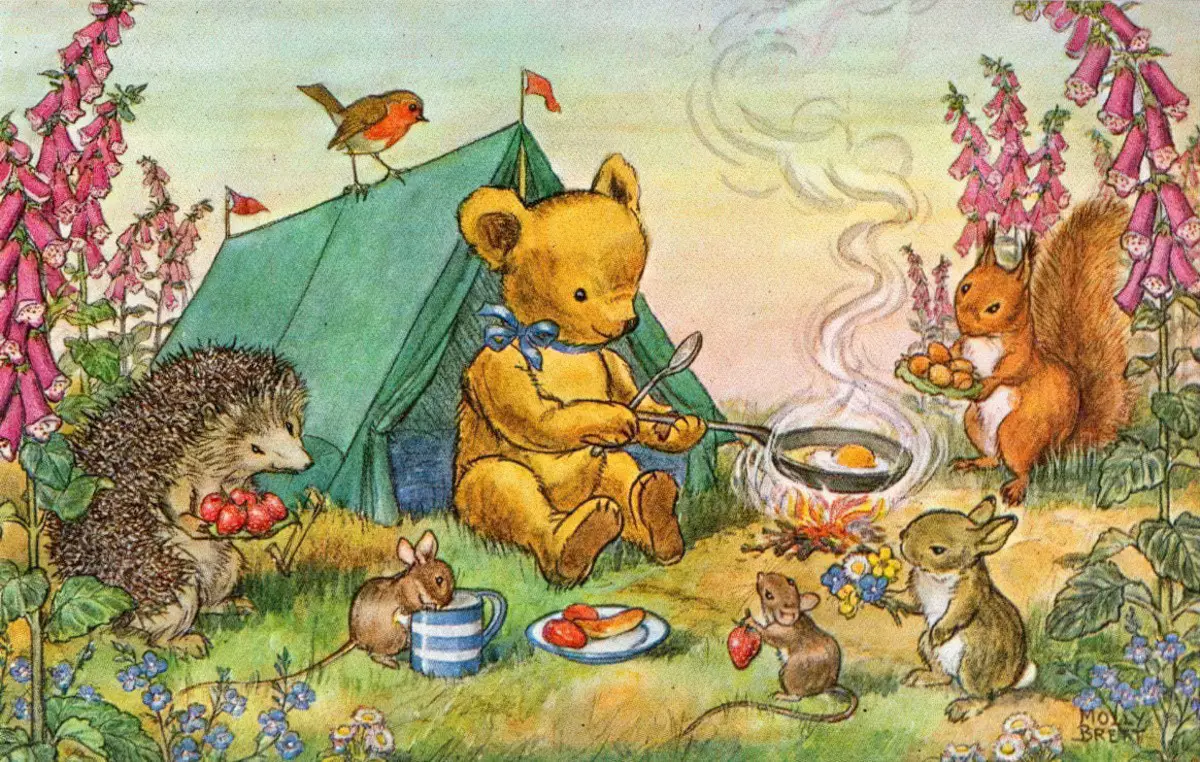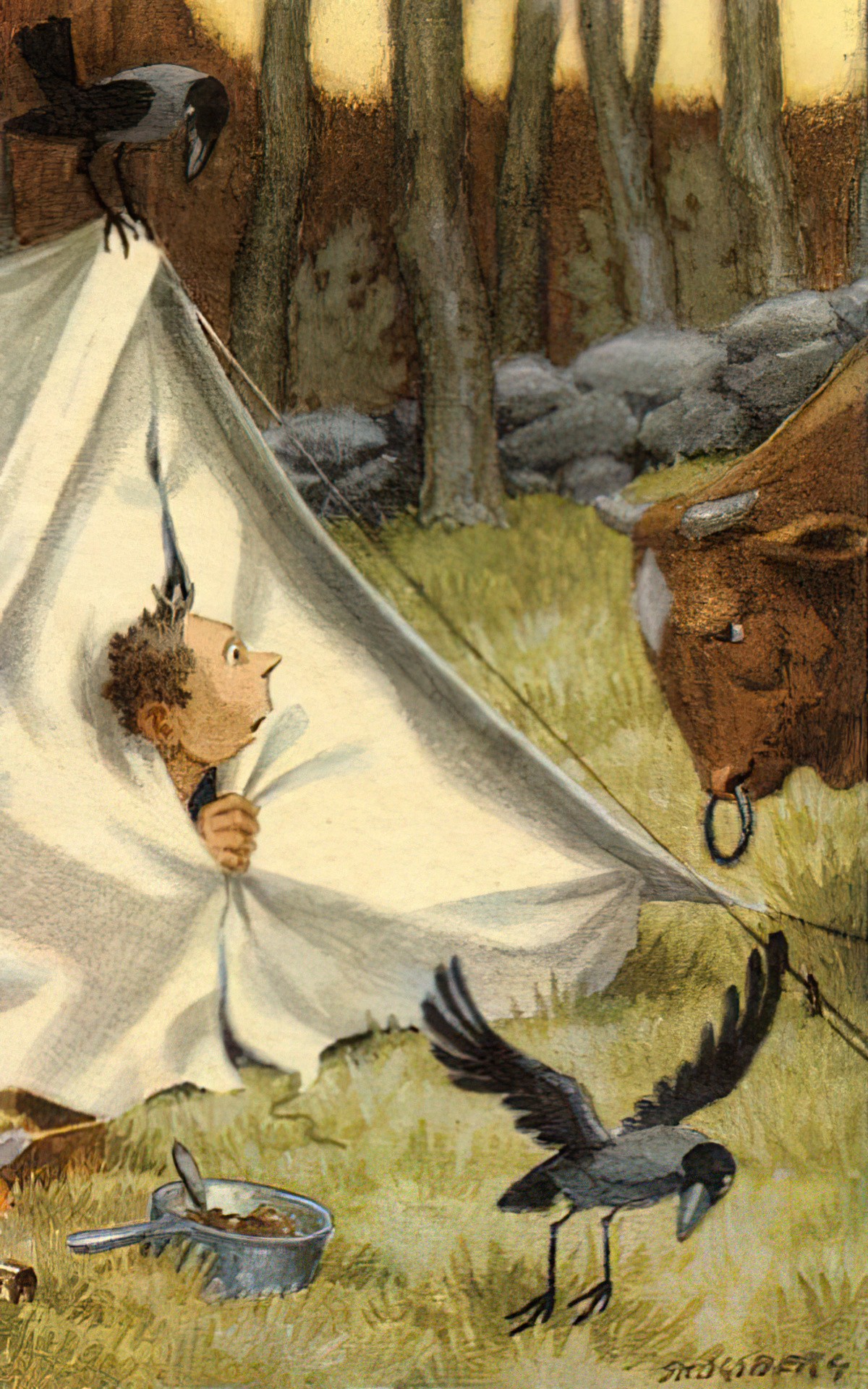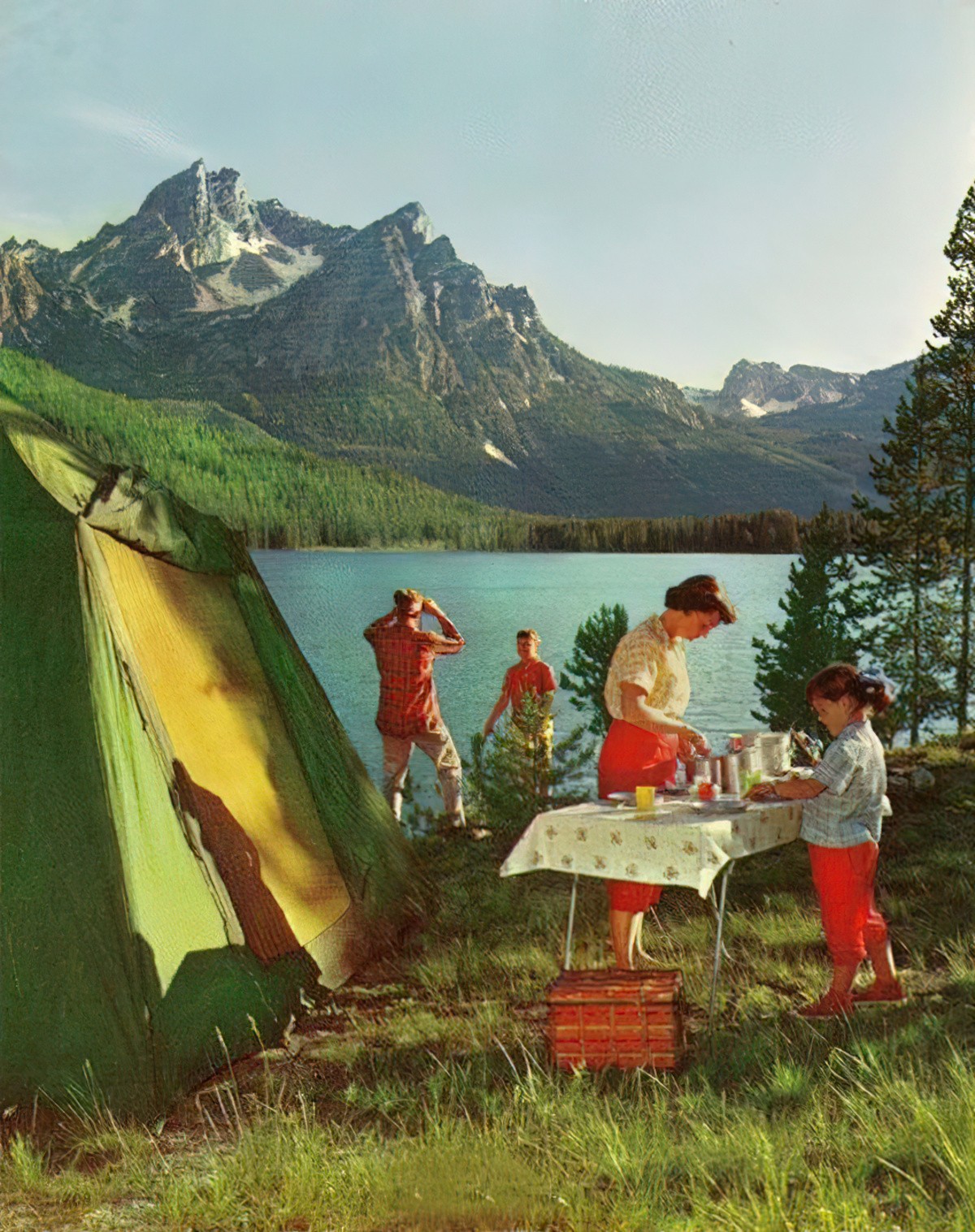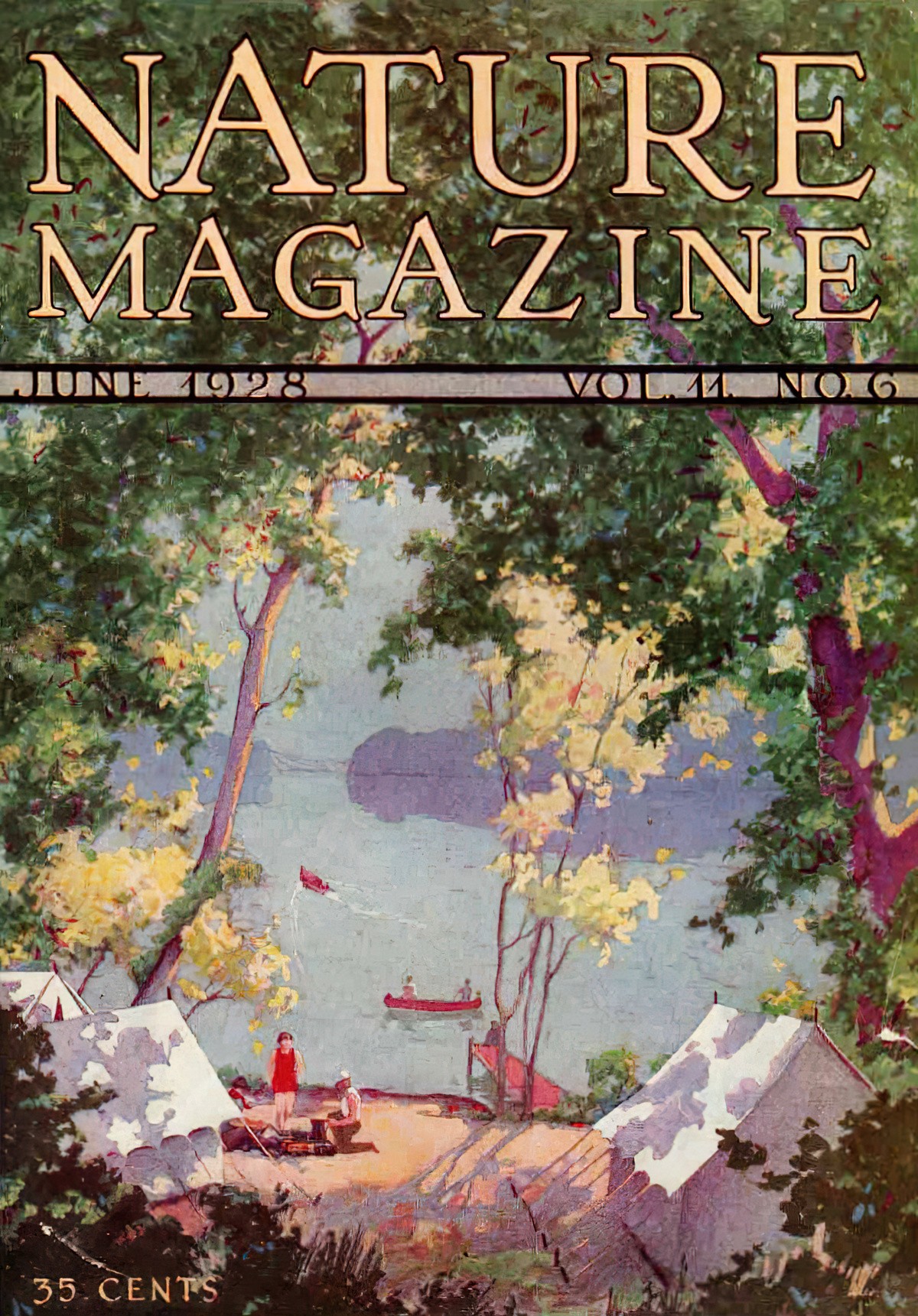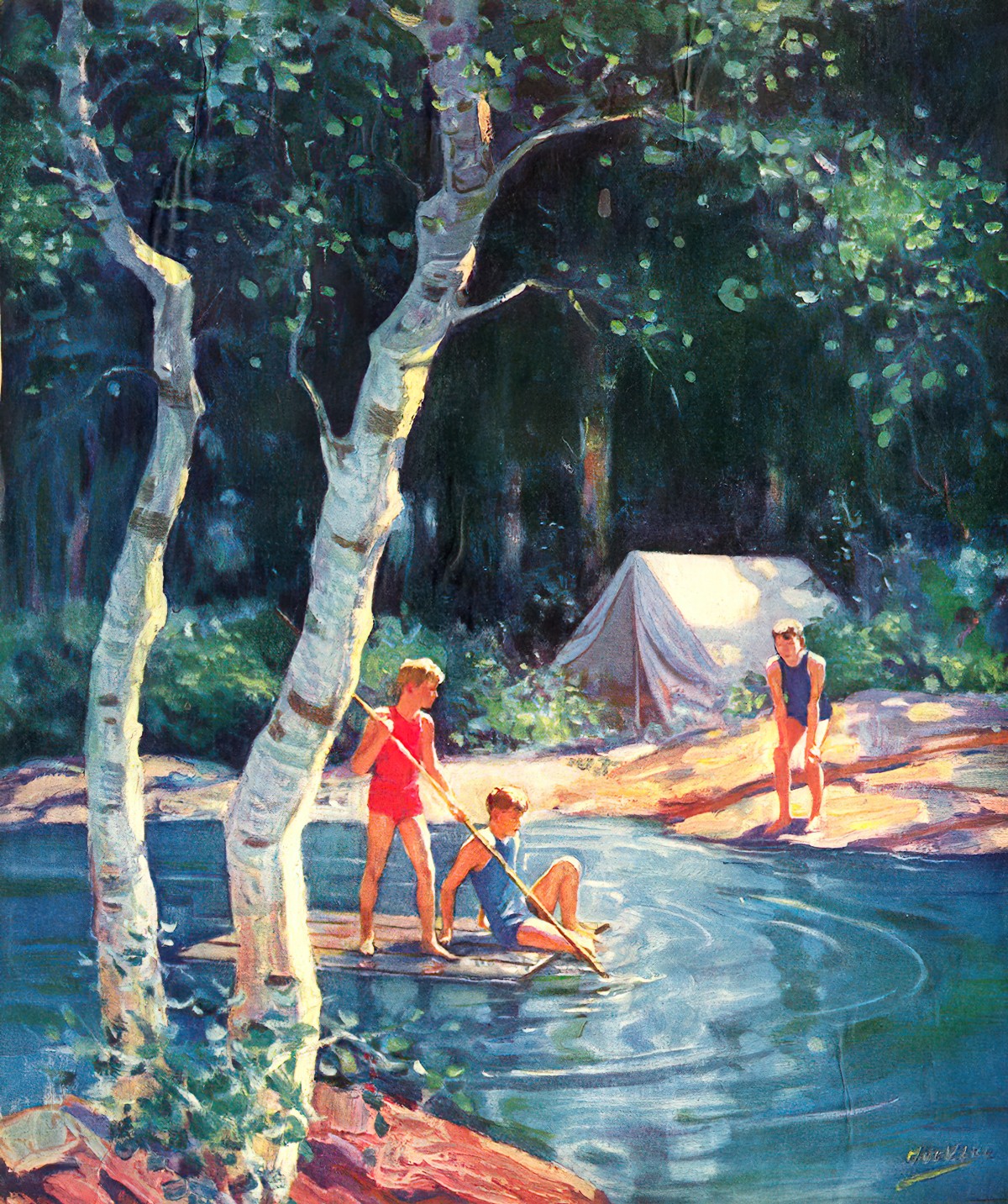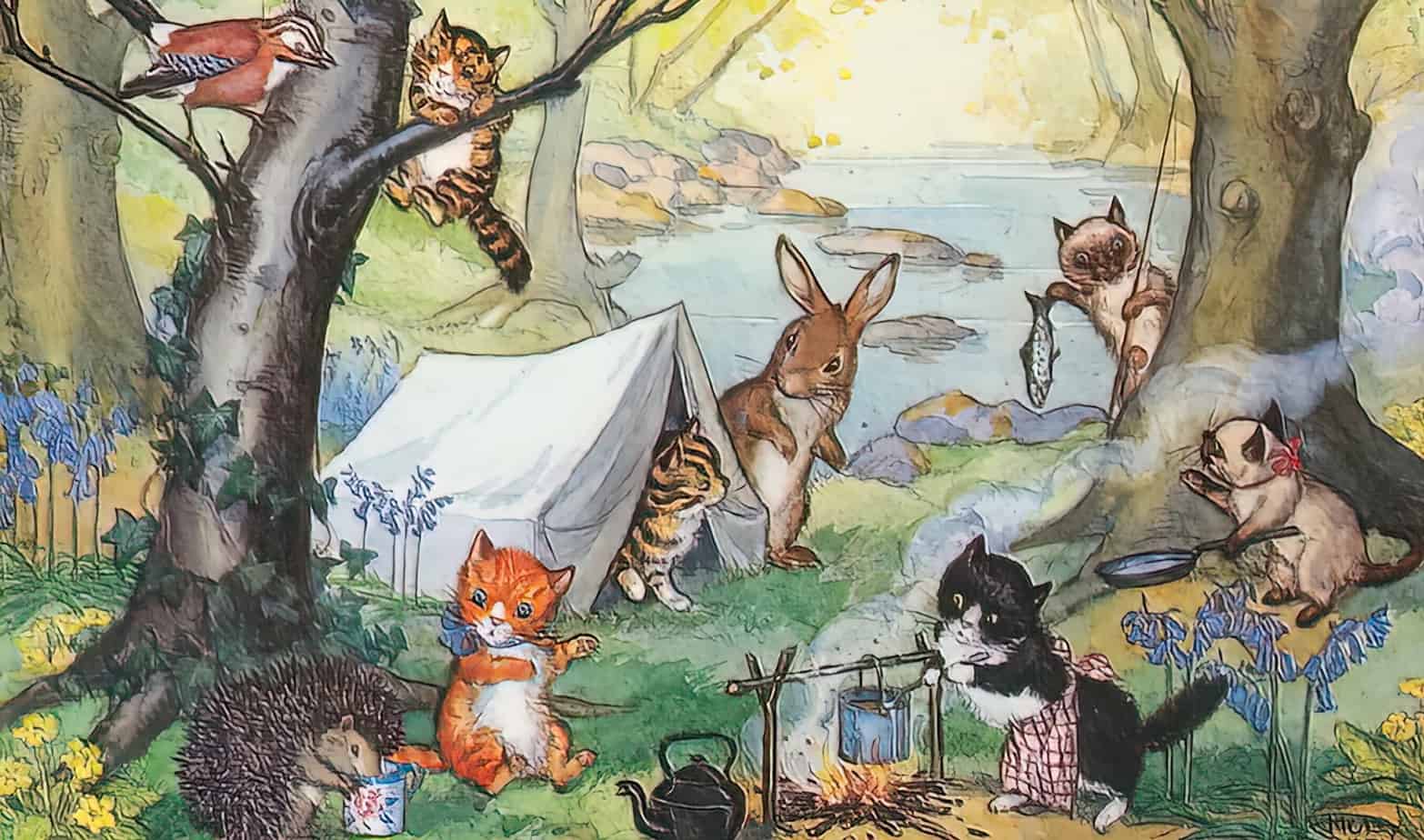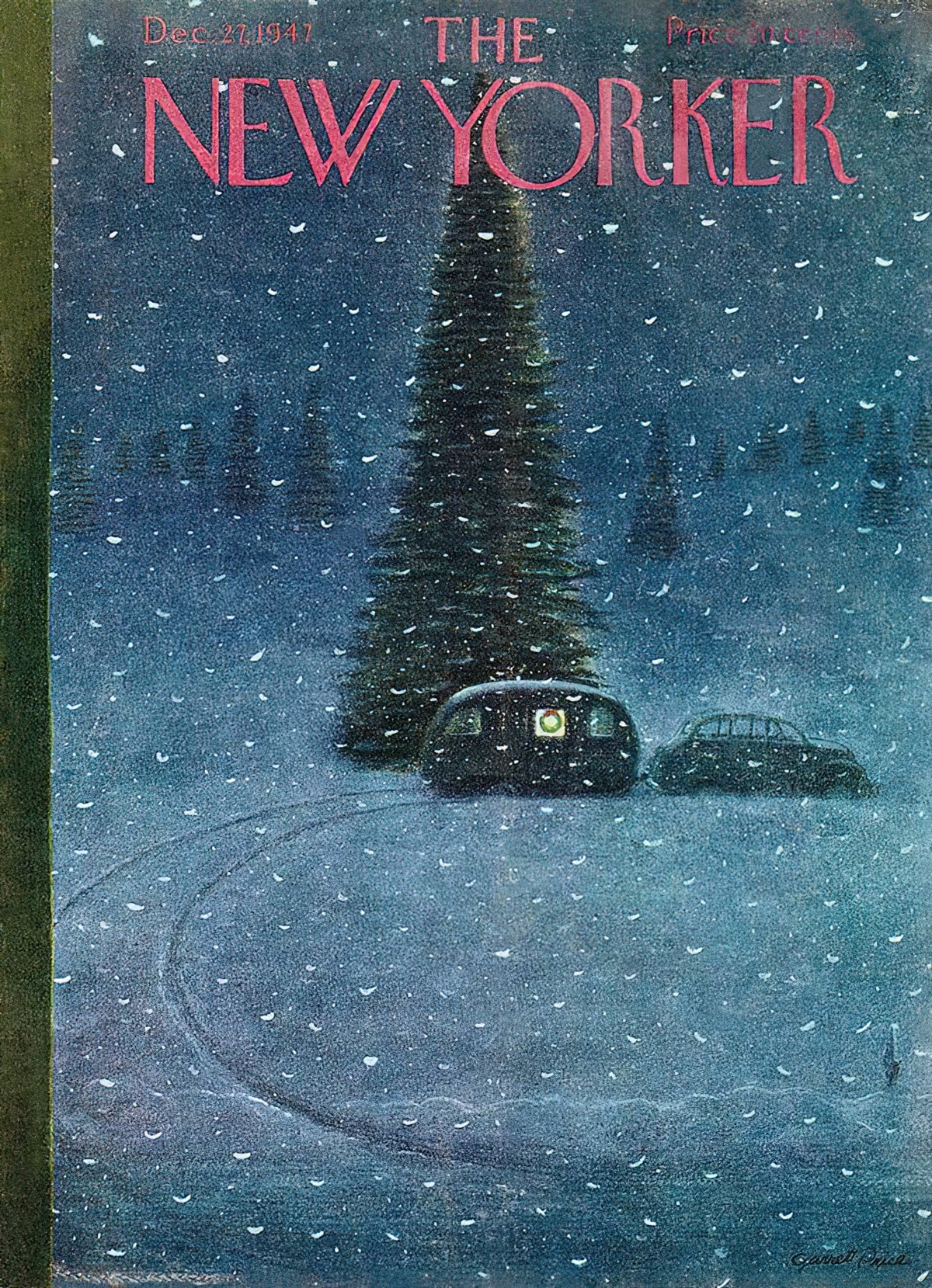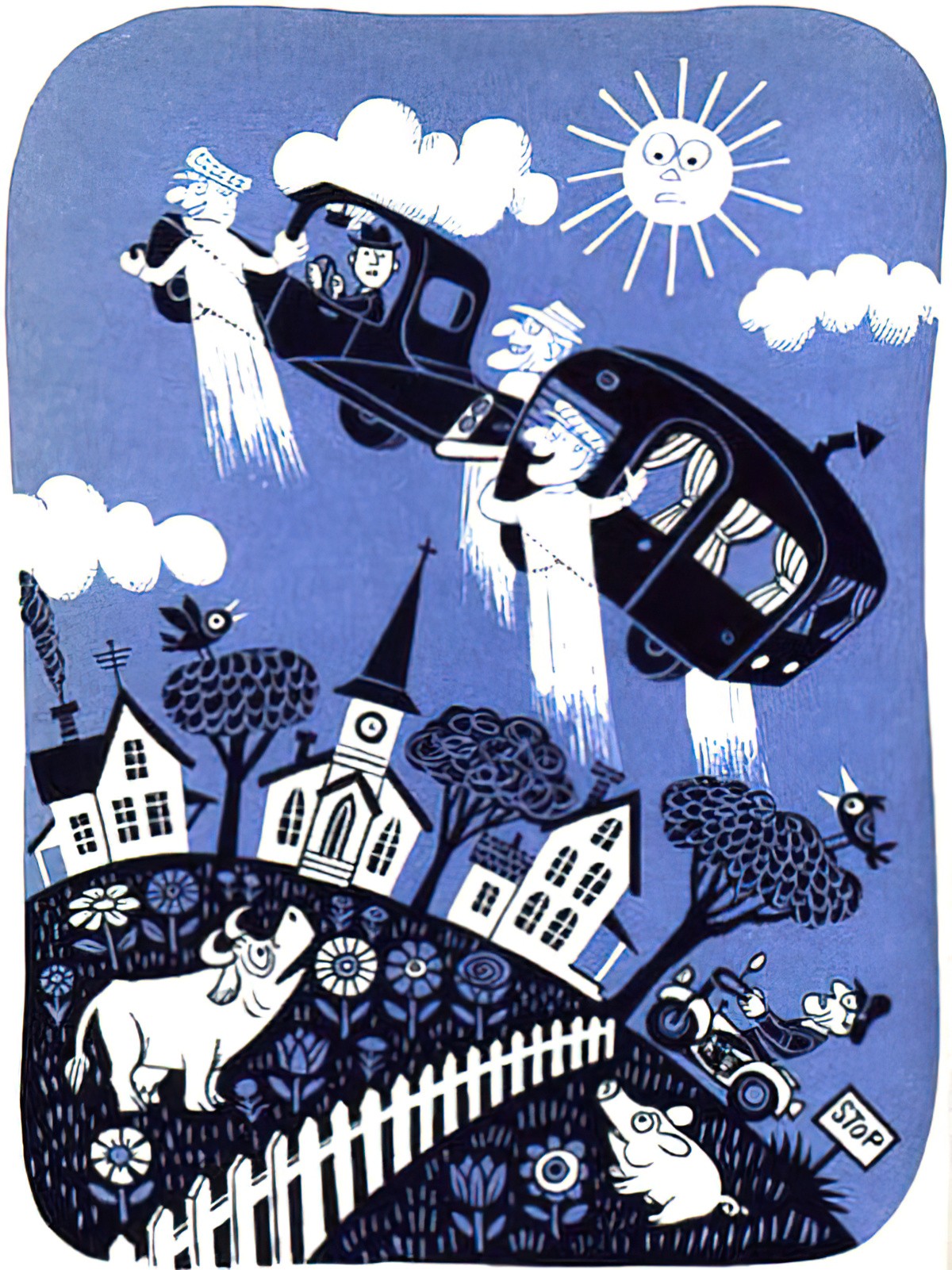 THE PSEUDO-WILD OF CHILDREN'S STORIES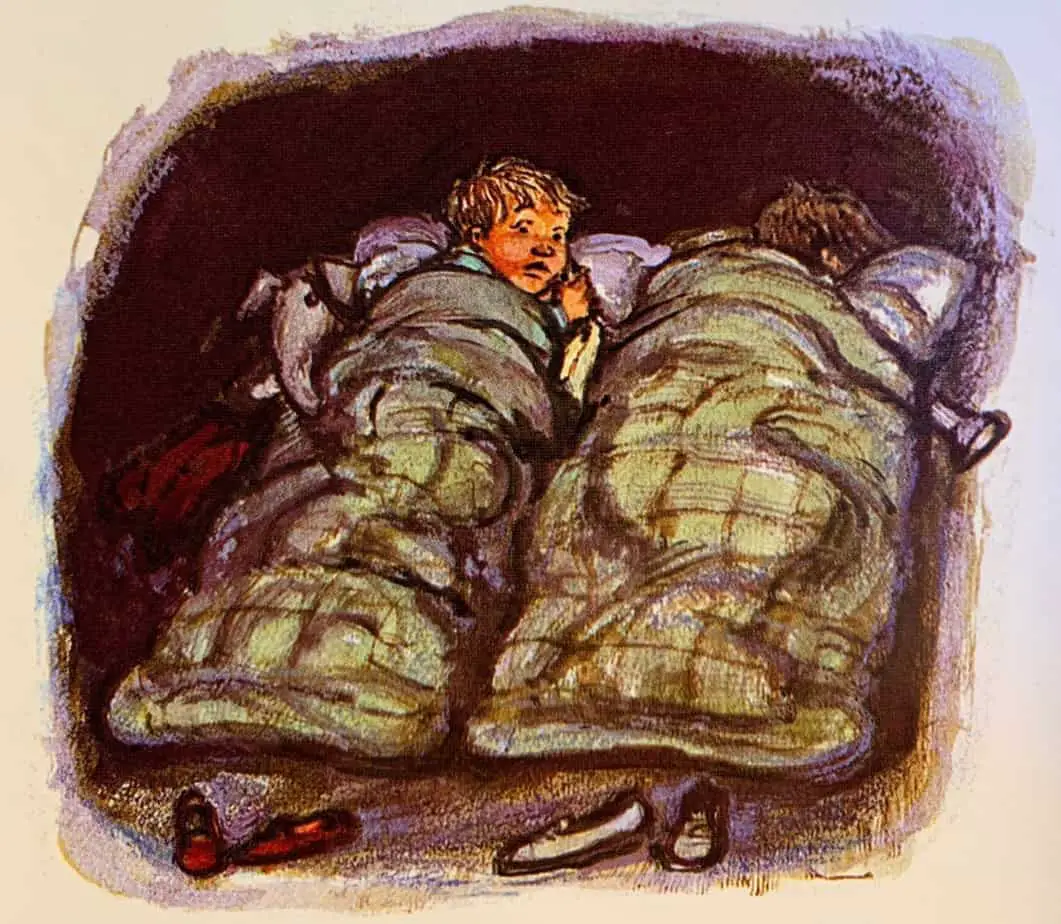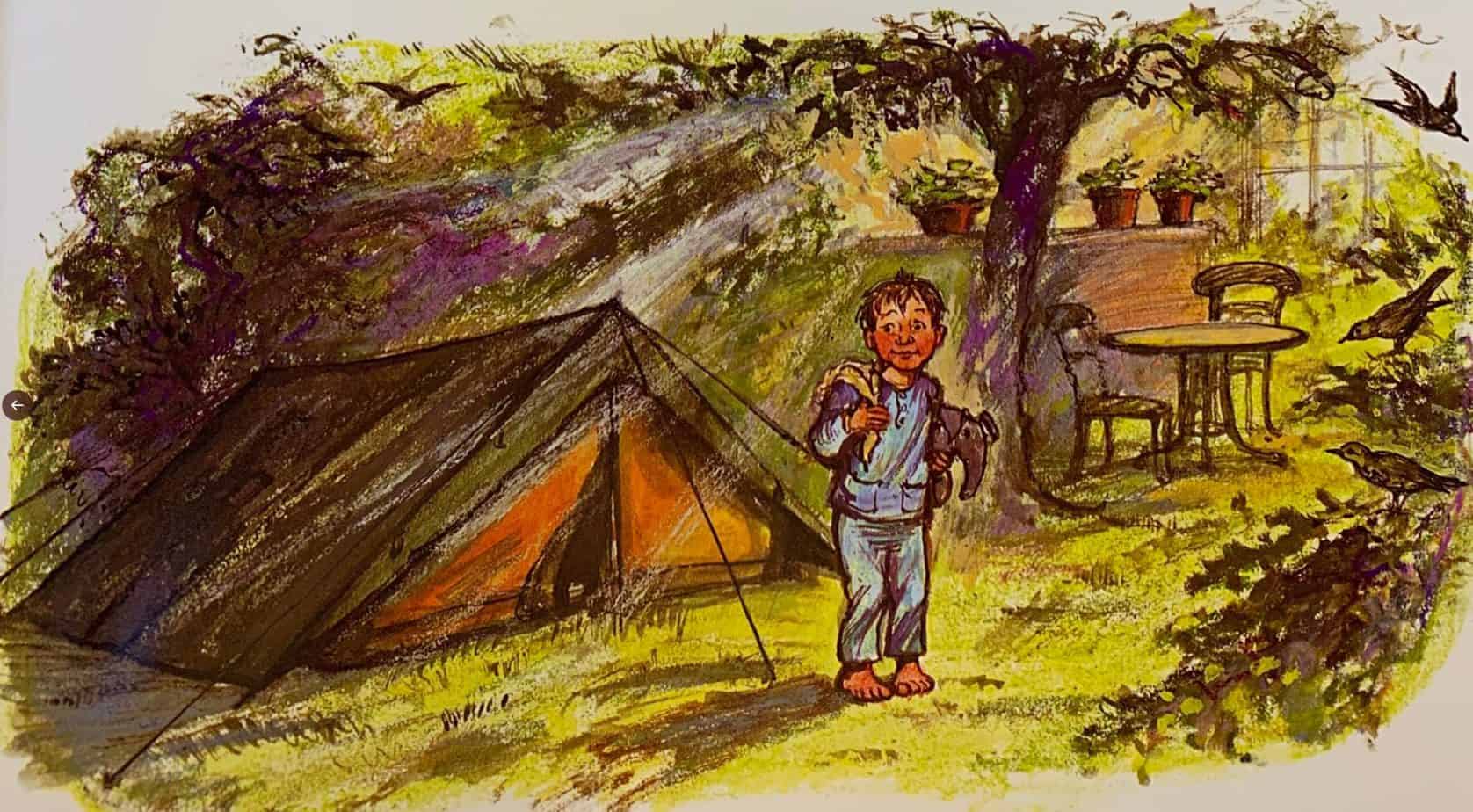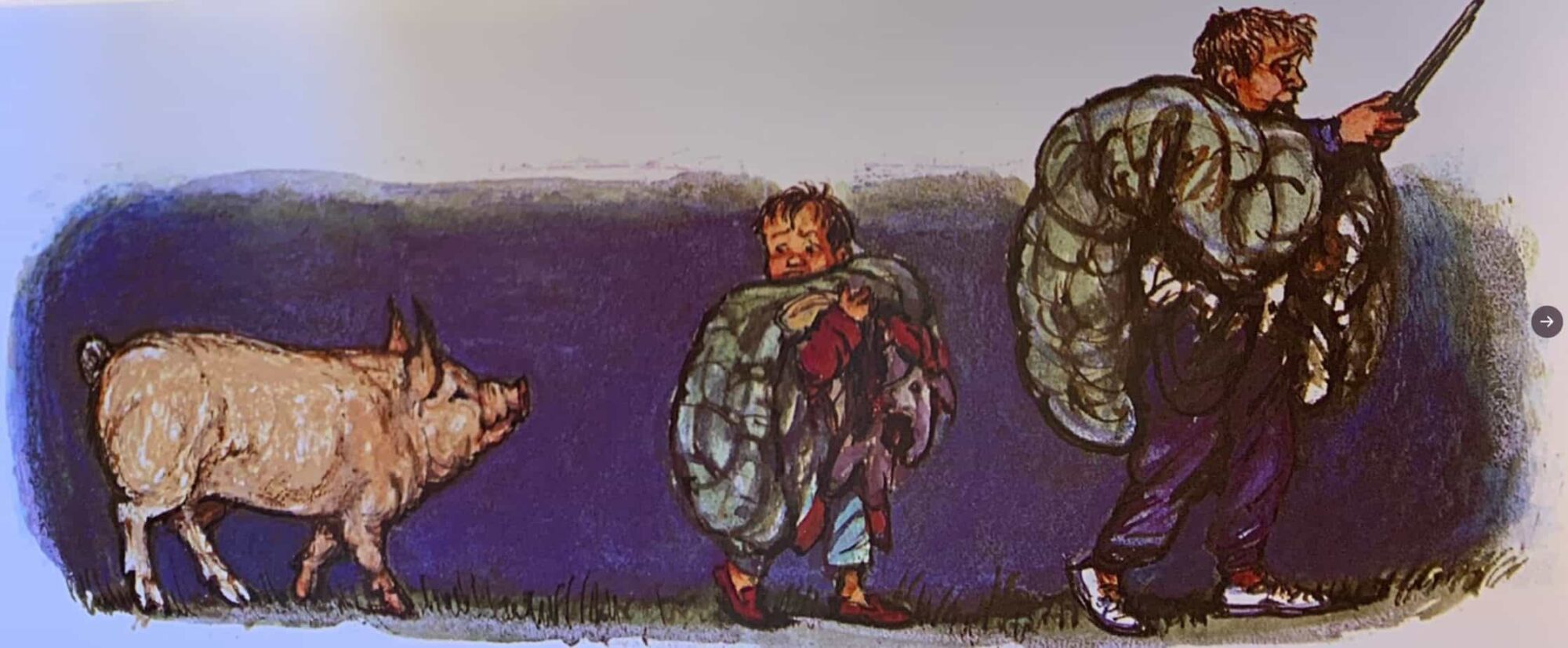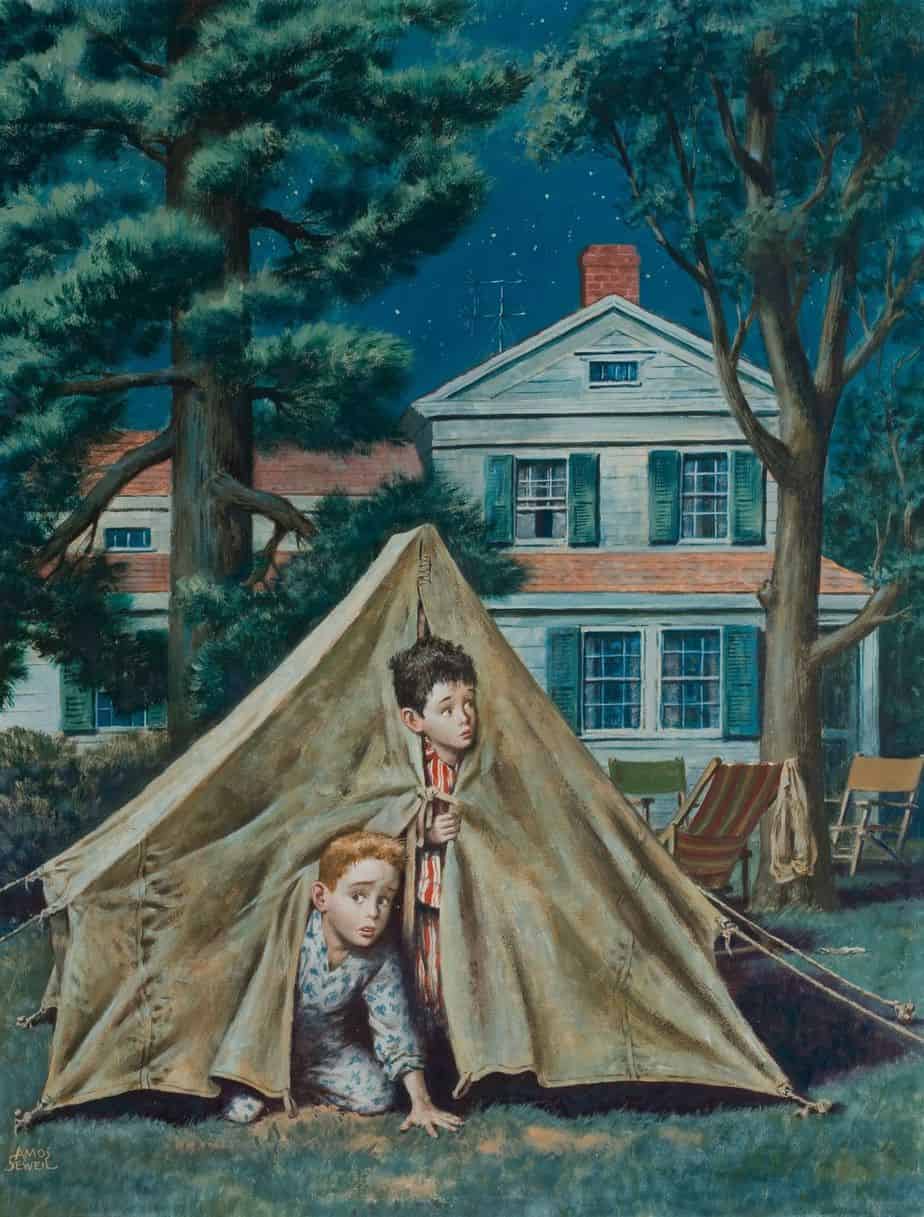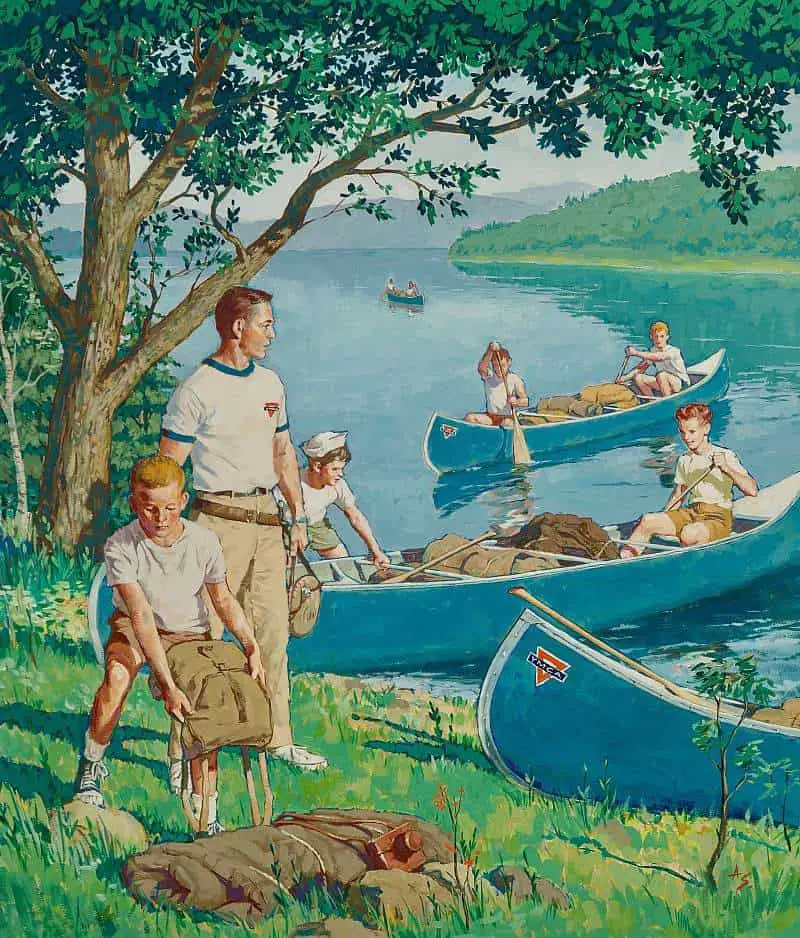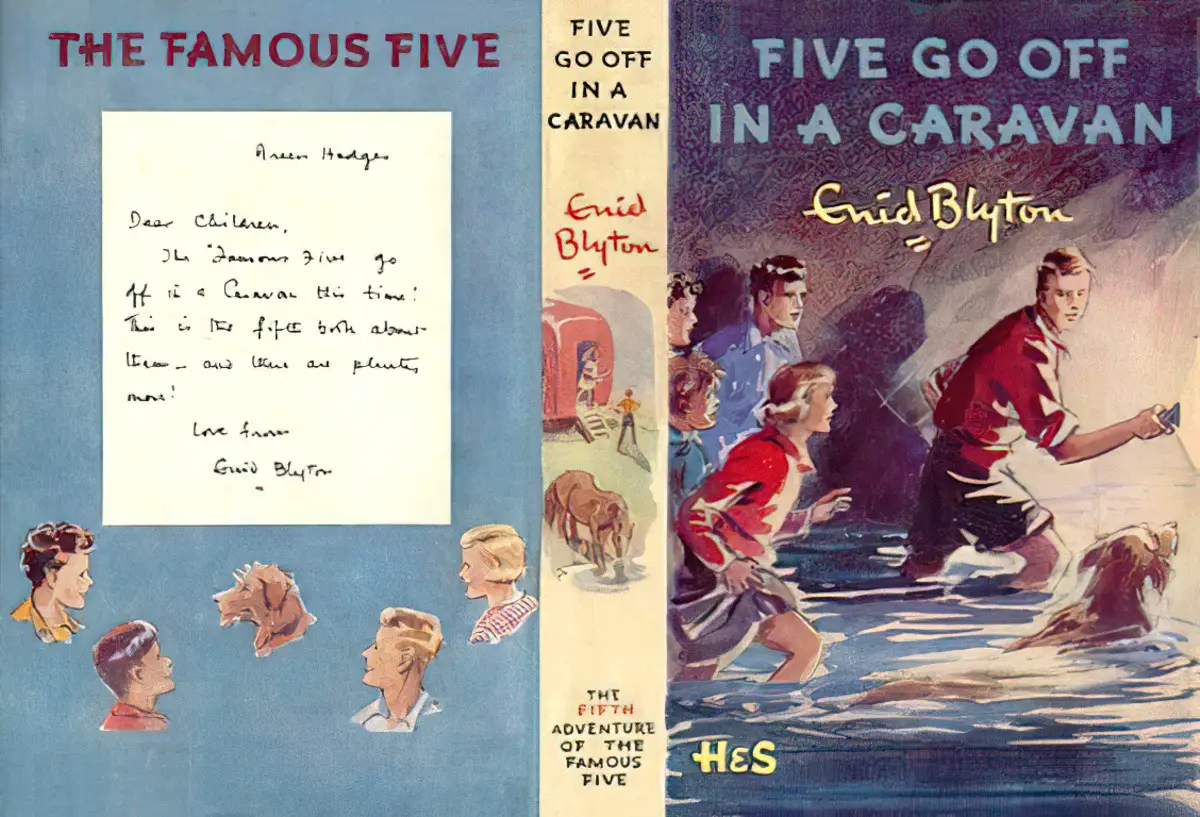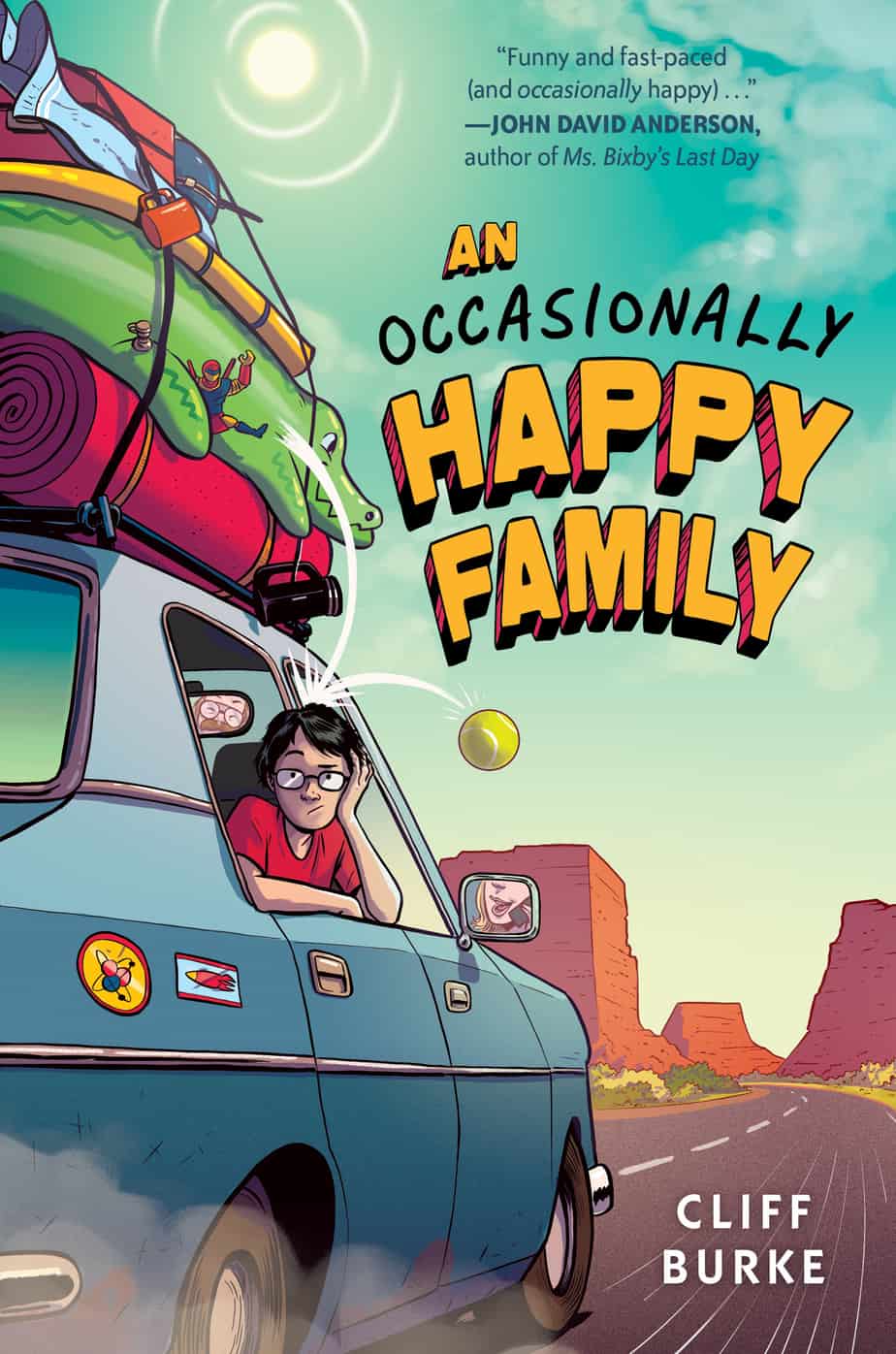 Gordon Korman meets The Great Outdoors in this funny and moving debut about a boy who goes on a disastrous family vacation (sweltering heat! bear chases!) that ends with a terrible surprise: his dad's new girlfriend.
There are zero reasons for Theo Ripley to look forward to his family vacation. Not only are he, sister Laura, and nature-obsessed Dad going to Big Bend, the least popular National Park, but once there, the family will be camping. And Theo is an indoor animal. It doesn't help that this will be the first vacation they're taking since Mom passed away.

Once there, the family contends with 110 degree days, wild bears, and an annoying amateur ornithologist and his awful teenage vlogger son. Then, Theo's dad hits him with a whopper of a surprise: the whole trip is just a trick to introduce his secret new girlfriend.  

Theo tries to squash down the pain in his chest. But when it becomes clear that this is an auditioning-to-be-his-stepmom girlfriend, Theo must find a way to face his grief and talk to his dad before his family is forever changed.
The Ruin
If your holiday involves trips around ancient sites and castles, the pyramids and Jerusalem, this type of holiday is known as 'ruin-centred'. People who visit such places often have a keen interest in history. Though I think just as many are crossing off sites on their bucket list.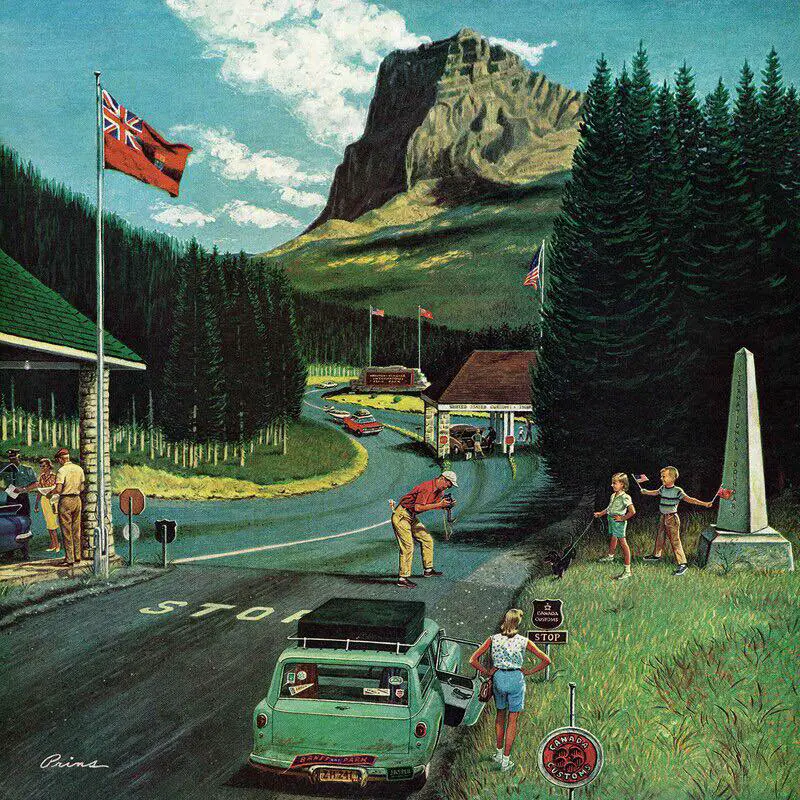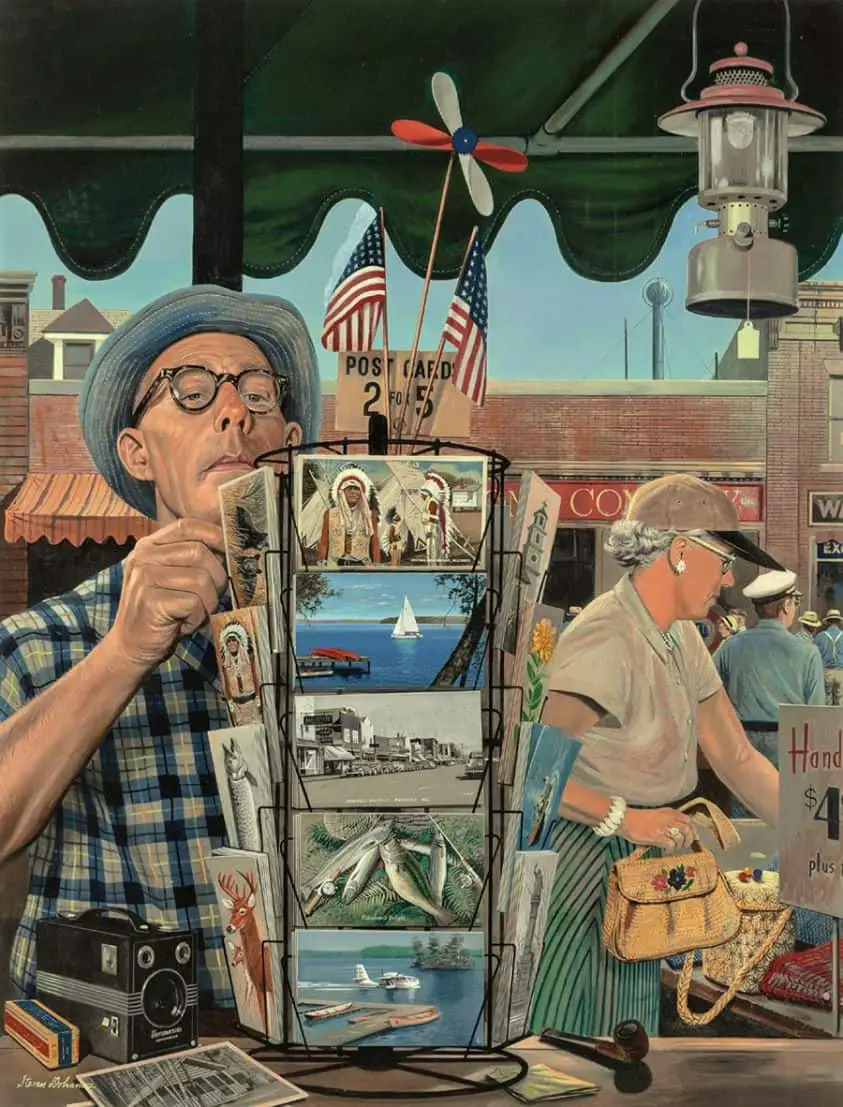 The Living Culture
If you want to experience another culture as authentically as possible, you're after a holiday in a 'living culture'.
People who seek these kinds of holidays can be contemptuous of the holidays makers who go for a paradise experience, traveling halfway around the world to sit in a luxury hotel that may as well exist in their own backyard.
Living culture holidays can genuinely expand the mind. Sex tourism is included in the category of 'living culture holiday'.
The Playground
The Disneyland trip is your classic playground holiday, but a holiday can be 'themed' outside the confines of an actual theme park. Many holiday packages offer a themed holiday which spans a broad geographical arena, but the tourist is made to feel each of these disparate places are part and parcel of the same sort of thing: The Irish experience, the Japanese experience, the African experience.
The playground holiday is a simulation of reality.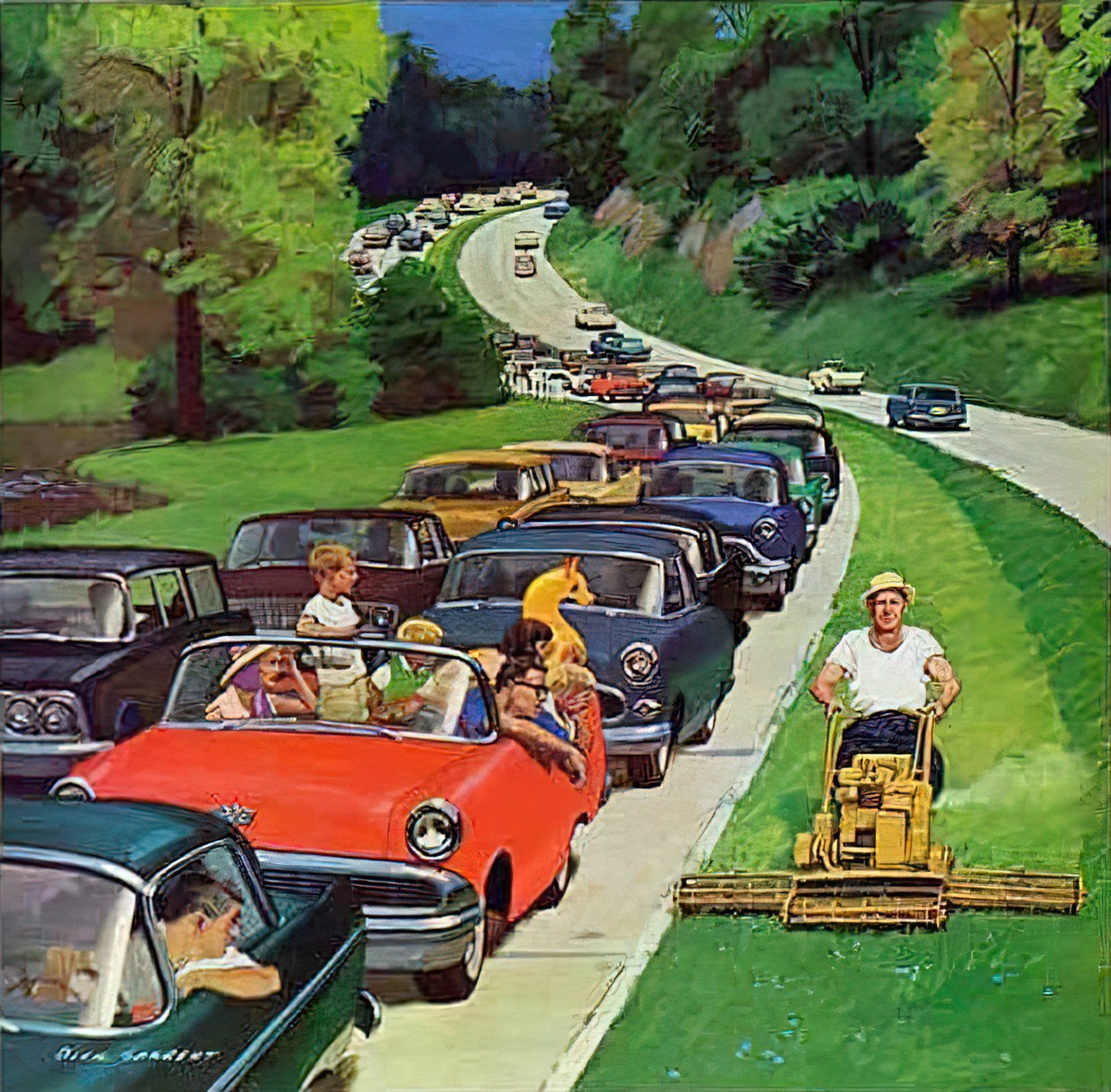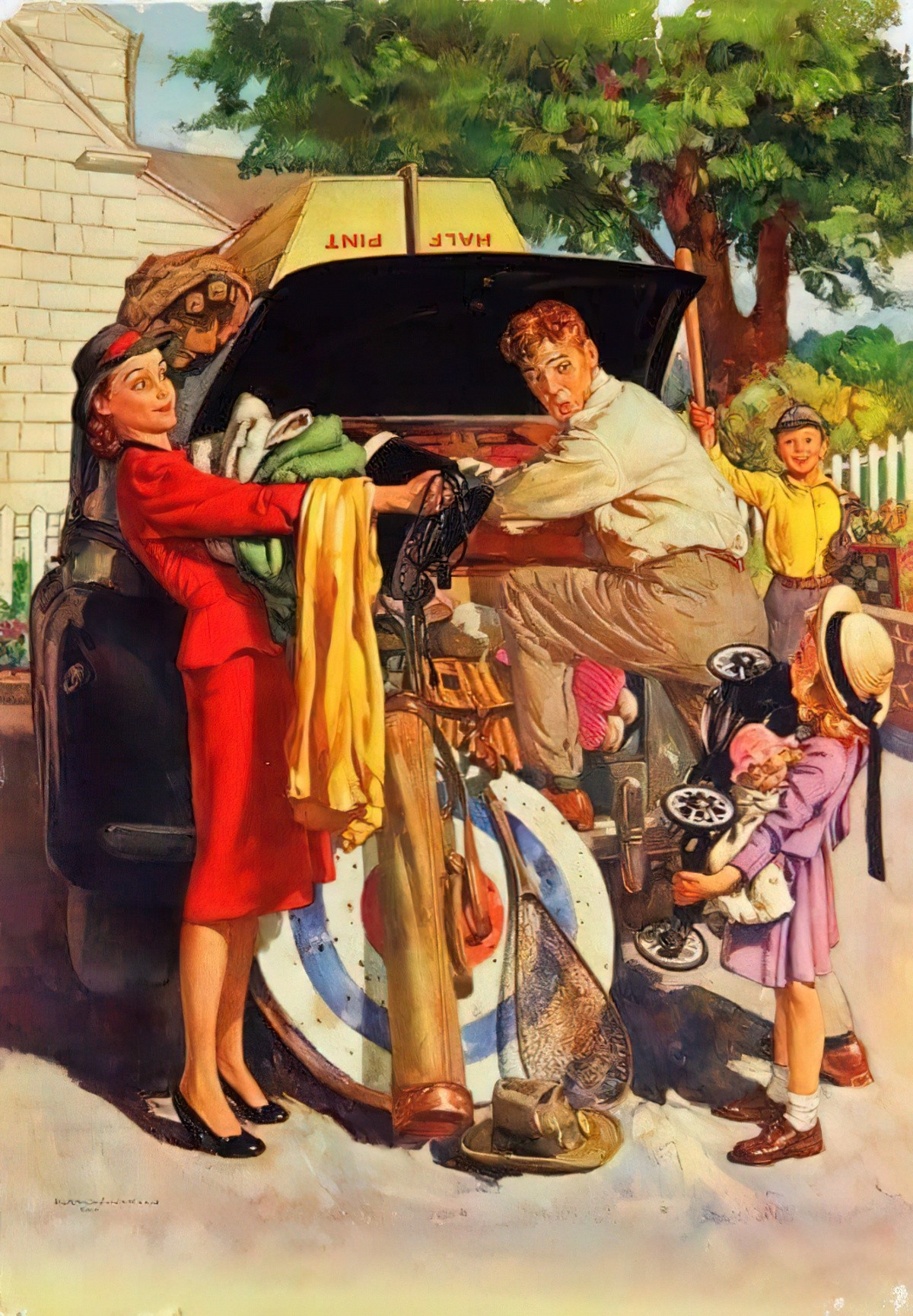 GETTING THERE
The trip to the holiday is often fraught with tension, in children's stories as in real life. In Western picture books, in which the reader moves through a book from left to right, the characters will be facing right.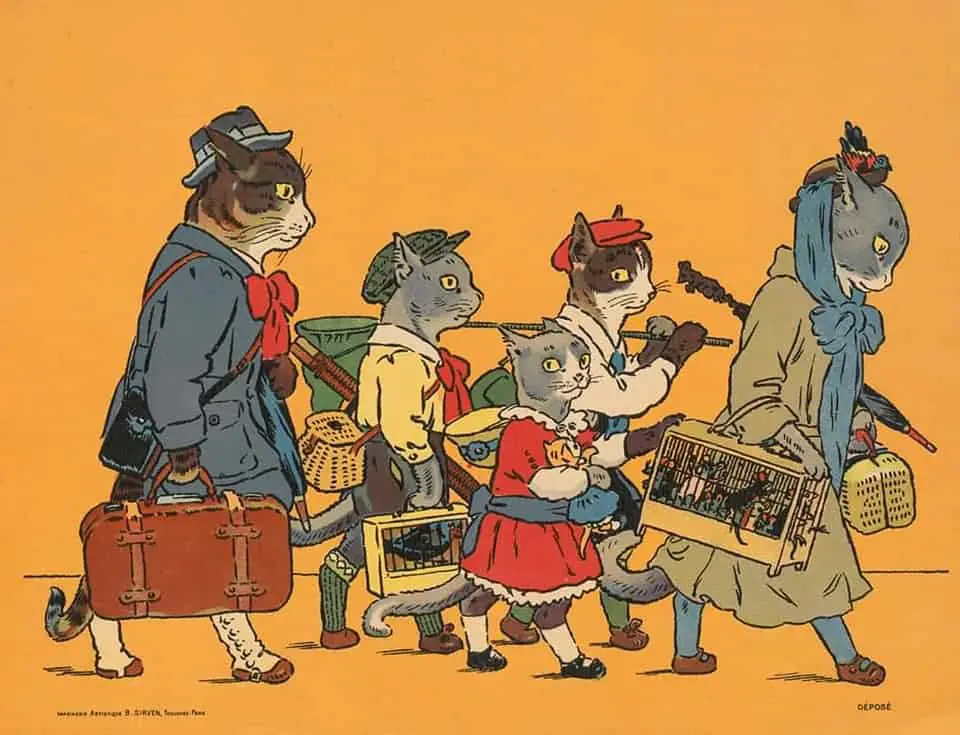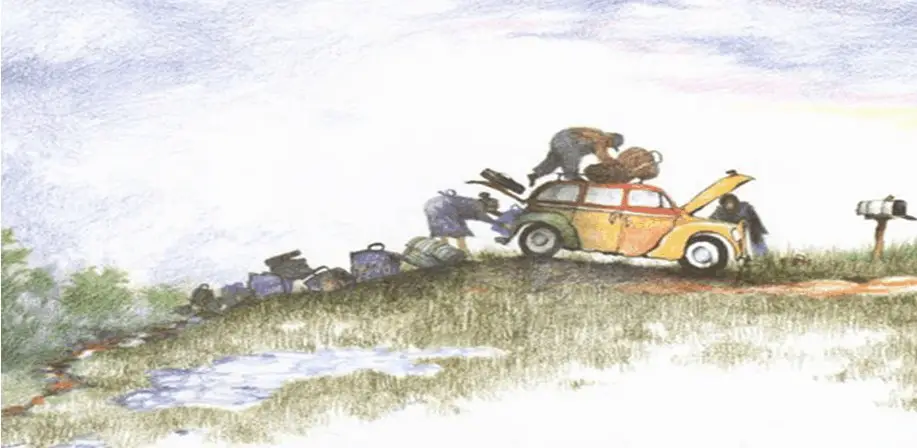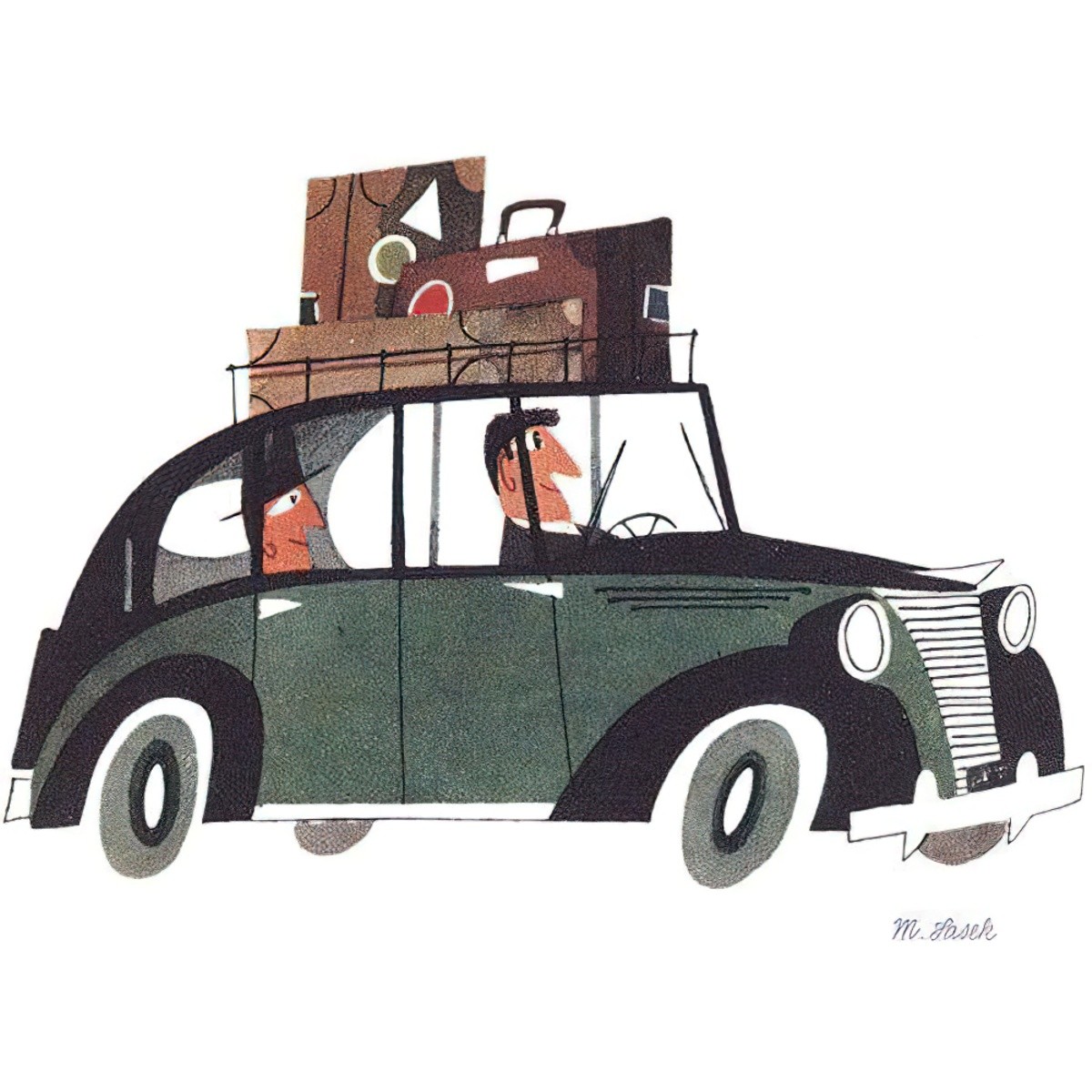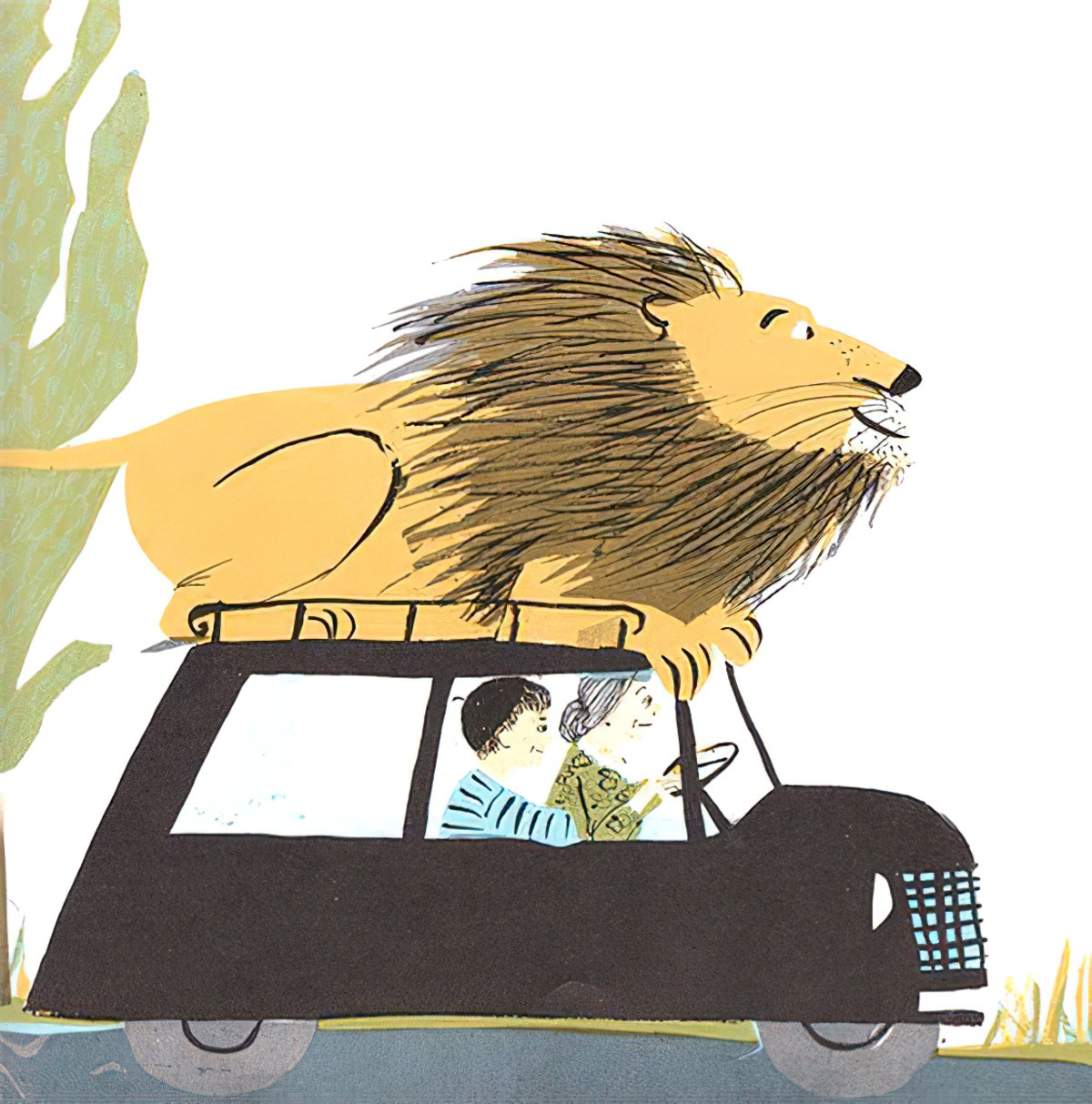 Though the view from behind the car is also pretty common.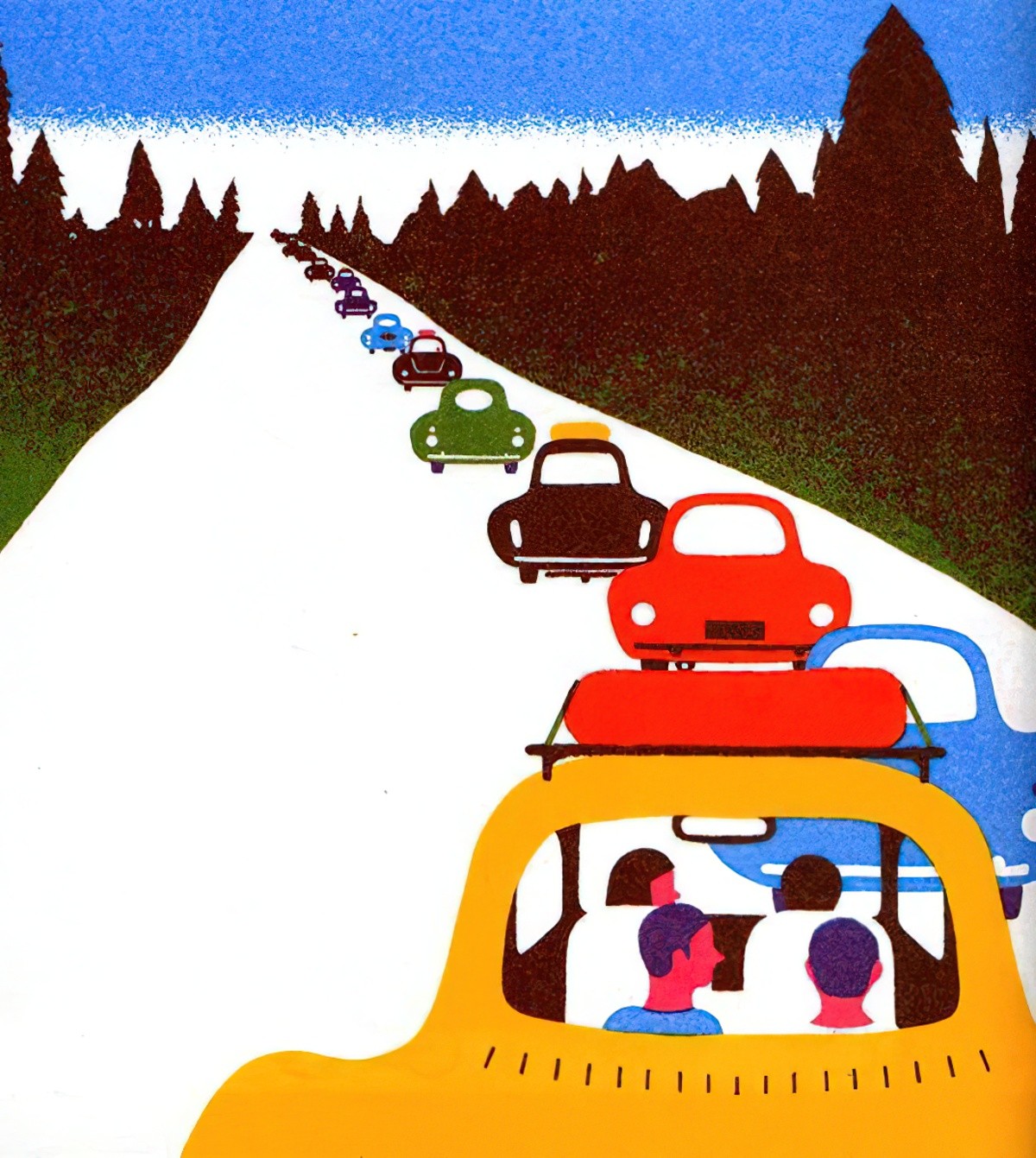 FURTHER READING
The Five Types of Summer Vacation from JStor Daily
Header illustration: Rudy Wendelin (1910-2000) Smokey Bear