It's often said that children love boxes more than they love the expensive presents that came inside them. That's certainly been true at this house. The large boxes are especially popular. Large boxes can be turned into huts or reading nooks. Small boxes have a wide variety of uses.
If you're planning on saving that box to give as a gift, here are a few picture books which sing the praises of boxes.
The Man Who Loved Boxes by Stephen Michael King
My Cat Likes To Hide In Boxes by Lynley Dodd, of Hairy Maclary fame.
Clancy and Millie and the Very Fine House by Libby Gleeson and Freya Blackwood
The Terrible Suitcase by Emma Allen and Freya Blackwood 
I Am A Bear by Jean Francois Dumont
Little Bear in Space by Elsa Holmelund Minarik and Maurice Sendak (1957)
Not a Box by Antoinette Portis
BOX: HENRY BROWN MAILS HIMSELF TO FREEDOM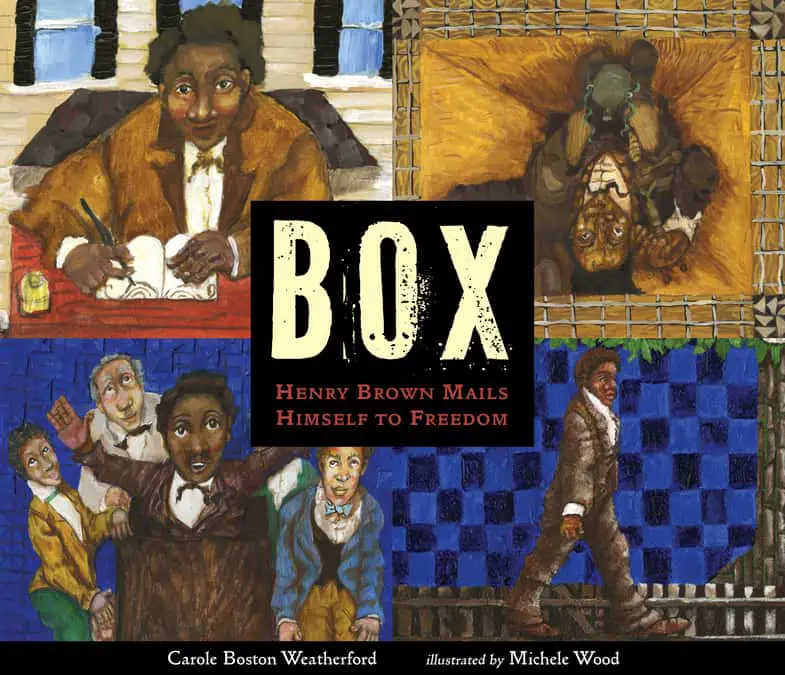 Henry Brown wrote that long before he came to be known as Box, he "entered the world a slave." He was put to work as a child and passed down from one generation to the next — as property. When he was an adult, his wife and children were sold away from him out of spite. Henry Brown watched as his family left bound in chains, headed to the deeper South. What more could be taken from him? But then hope — and help — came in the form of the Underground Railroad. Escape!
In stanzas of six lines each, each line representing one side of a box, celebrated poet Carole Boston Weatherford powerfully narrates Henry Brown's story of how he came to send himself in a box from slavery to freedom.
I AM A BEAR BY JEAN-FRANCOIS DUMONT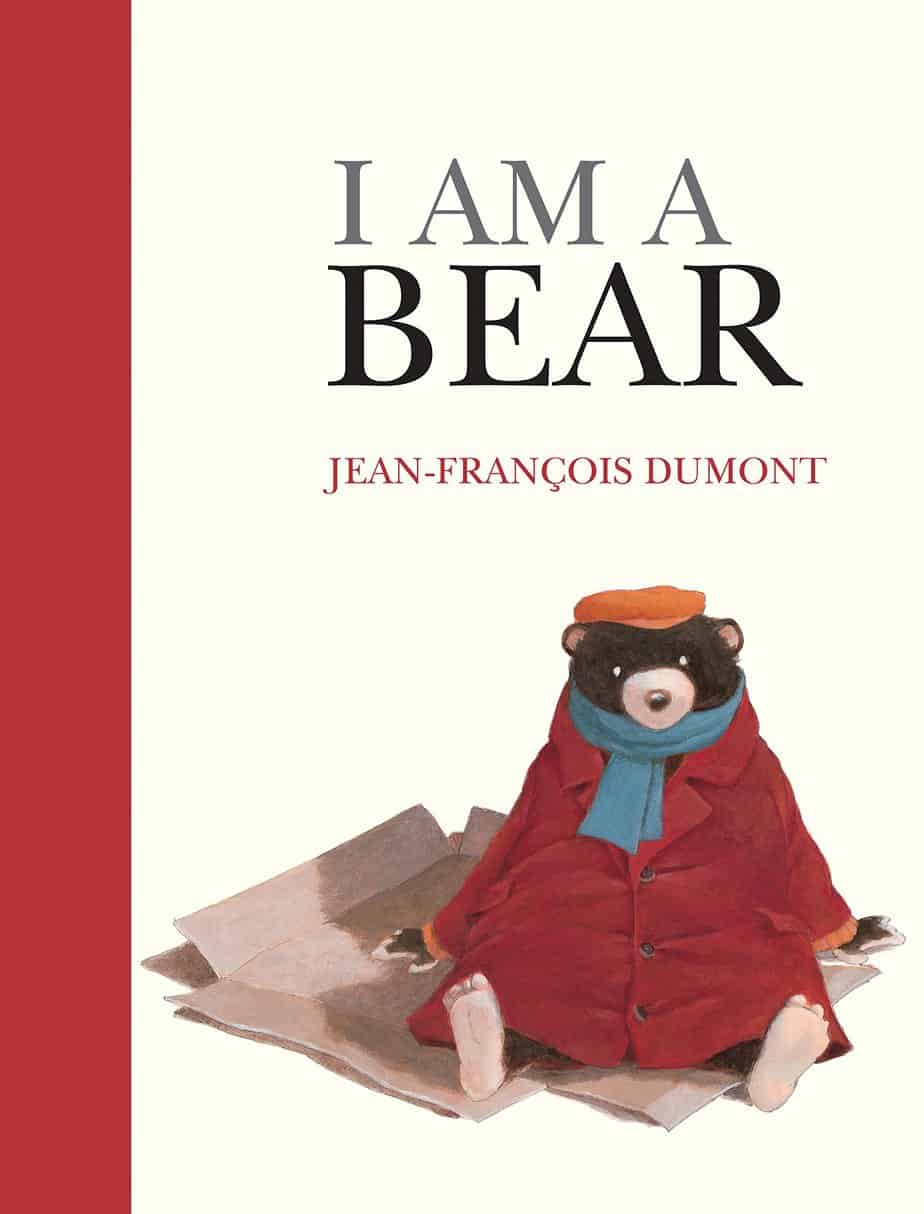 A homeless bear lives in a city full of people who are repulsed by him.
When a young girl smiles at the bear one day, he realizes that a friend might make his life a little better. A remarkably effective portrait of human prejudice from multiple angles, and a beautiful tale of compassion and friendship.
EVELYN DEL REY IS MOVING AWAY BY MEG MEDINA AND SONIA SANCHEZ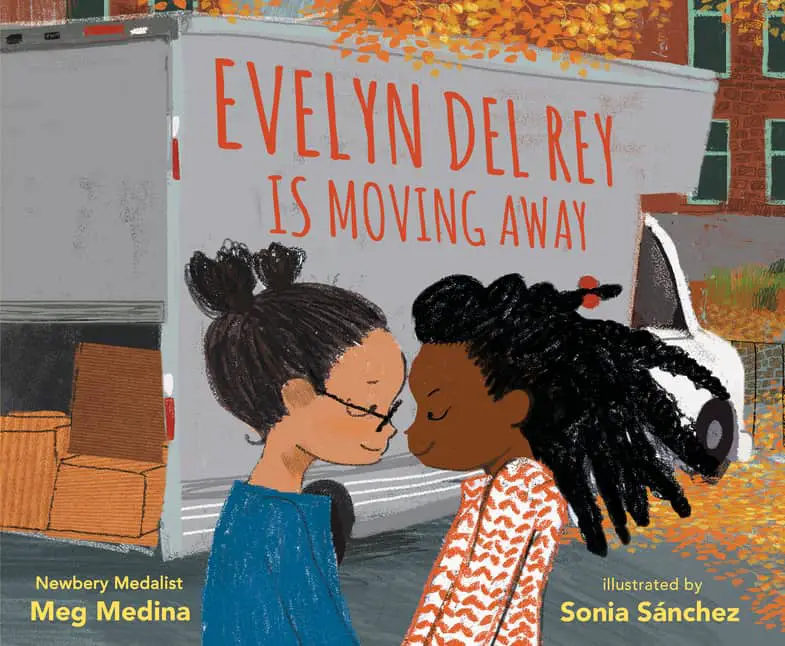 A big truck with its mouth wide open is parked at the curb, ready to gobble up Evelyn's mirror with the stickers around the edge . . . and the sofa that we bounce on to get to the moon.
Evelyn Del Rey is Daniela's best friend. They do everything together and even live in twin apartments across the street from each other: Daniela with her mami and hamster, and Evelyn with her mami, papi, and cat. But not after today–not after Evelyn moves away. Until then, the girls play amid the moving boxes until it's time to say goodbye, making promises to keep in touch, because they know that their friendship will always be special. The tenderness of Meg Medina's beautifully written story about friendship and change is balanced by Sonia Sánchez's colorful and vibrant depictions of the girls' urban neighborhood.
PICTURE US IN THE LIGHT BY KELLY LOY GILBERT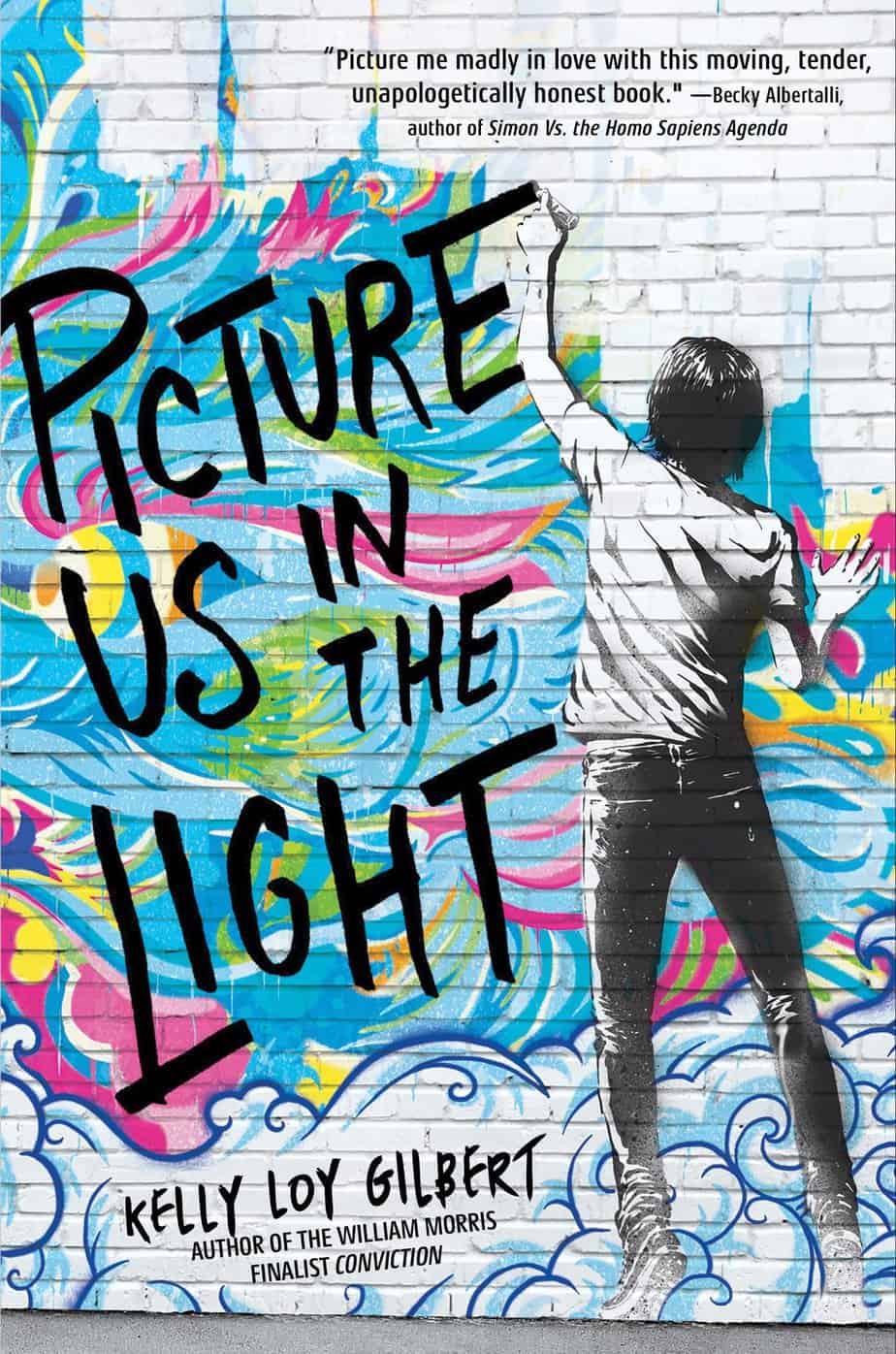 Danny Cheng has always known his parents have secrets. But when he discovers a taped-up box in his father's closet filled with old letters and a file on a powerful Silicon Valley family, he realizes there's much more to his family's past than he ever imagined.
Danny has been an artist for as long as he can remember and it seems his path is set, with a scholarship to RISD and his family's blessing to pursue the career he's always dreamed of. Still, contemplating a future without his best friend, Harry Wong, by his side makes Danny feel a panic he can barely put into words. Harry and Danny's lives are deeply intertwined and as they approach the one-year anniversary of a tragedy that shook their friend group to its core, Danny can't stop asking himself if Harry is truly in love with his girlfriend, Regina Chan.
When Danny digs deeper into his parents' past, he uncovers a secret that disturbs the foundations of his family history and the carefully constructed facade his parents have maintained begins to crumble. With everything he loves in danger of being stripped away, Danny must face the ghosts of the past in order to build a future that belongs to him.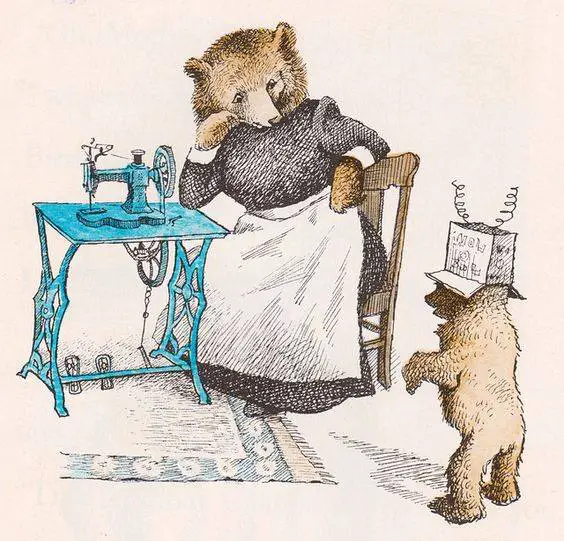 Our app, The Artifacts by us, Slap Happy Larry, also features a box, though unfortunately you can't gift an app inside a box.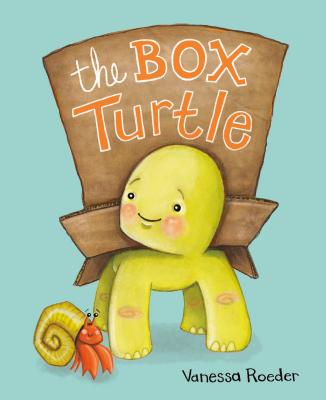 Terrance the turtle was born without a shell, so he uses a cardboard box instead. Terrance loves his box. It keeps him dry on soggy days, safe from snooping strangers, and is big enough to cozy up with a friend. But when another turtle points out that Terrance's shell is, well, weird, he begins to wonder whether there might be a better shell out there…
Eventually, and through much trial and error, Terrance learns that there's nothing wrong with being different–especially when it comes to being yourself.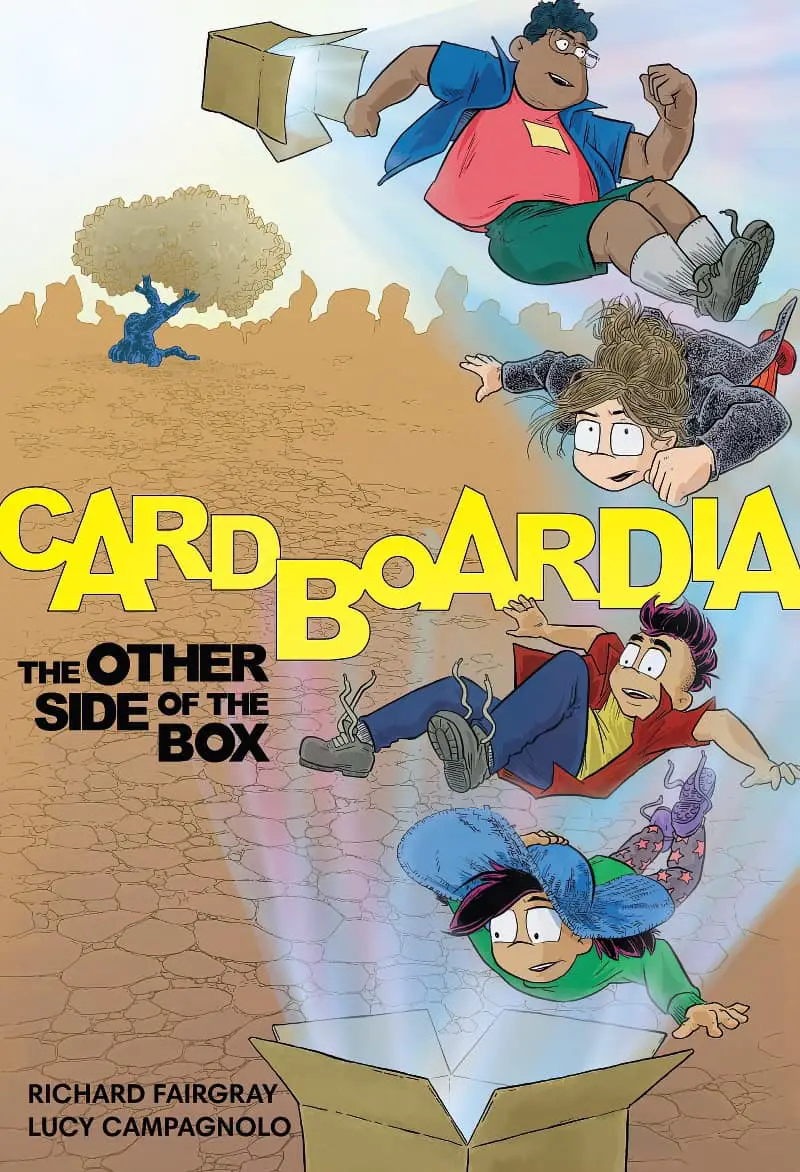 A group of friends must use their ingenuity to save a parallel world that can only be accessed through cardboard boxes in this series starter from Black Sand Beach author Richard Fairgray and Lucy Campagnolo.

When Mac, Masie, and Bird find mysterious tokens in their cereal boxes, they're transported to Cardboardia, a magical land made of paper and cardboard. In this parallel universe to ours, creativity thrives: Every time a box of anything is created in our world, a replica appears there, bringing residents art supplies, food, books, and more.

But an evil presence is slowly moving in, threatening to wipe all art and beauty from this paper paradise. It's no mistake that the three friends have been transported through their cardboard portals. Each has a special talent they never knew existed. And only when they figure out to harness them together will they be able to stop the destruction.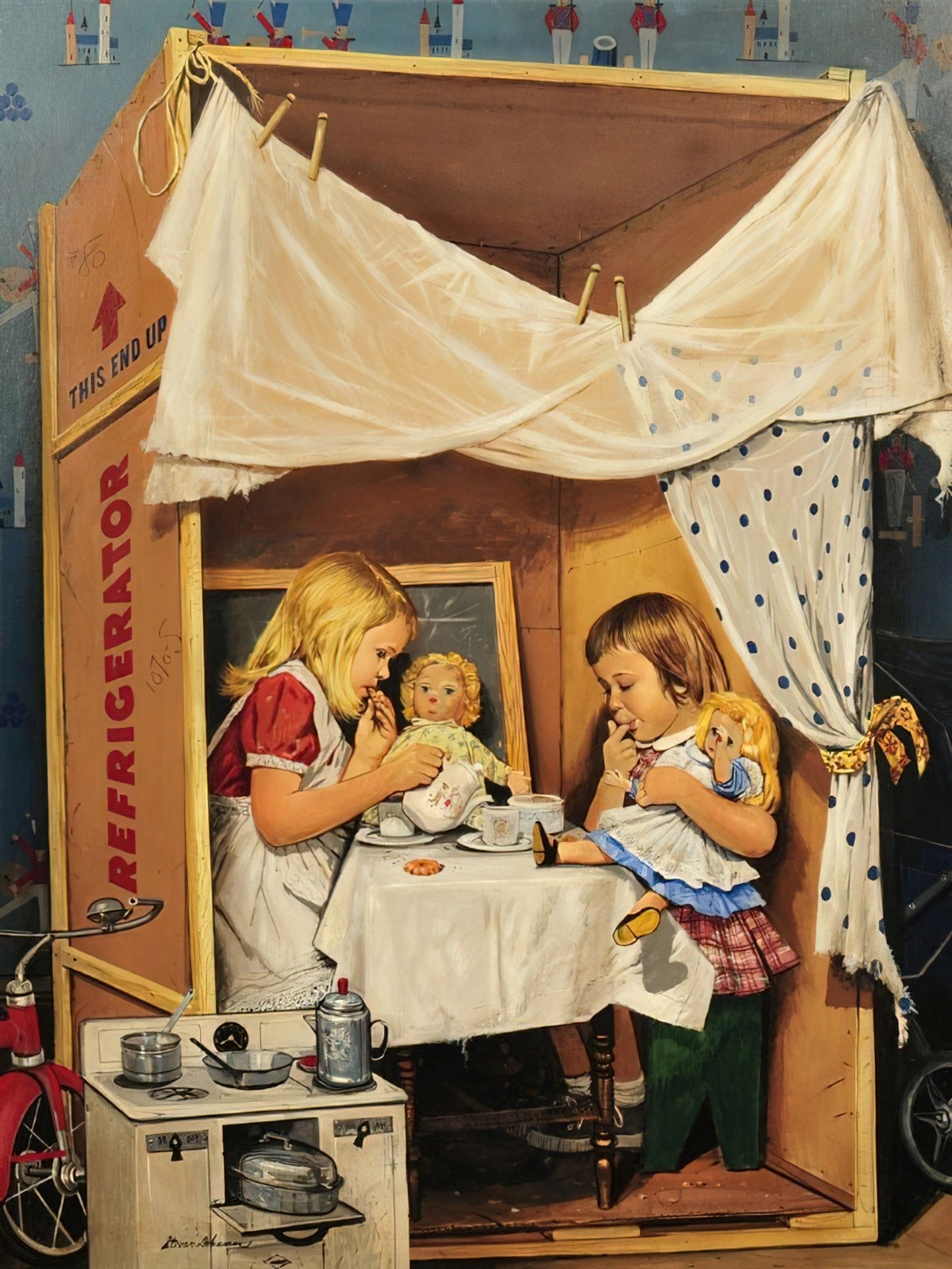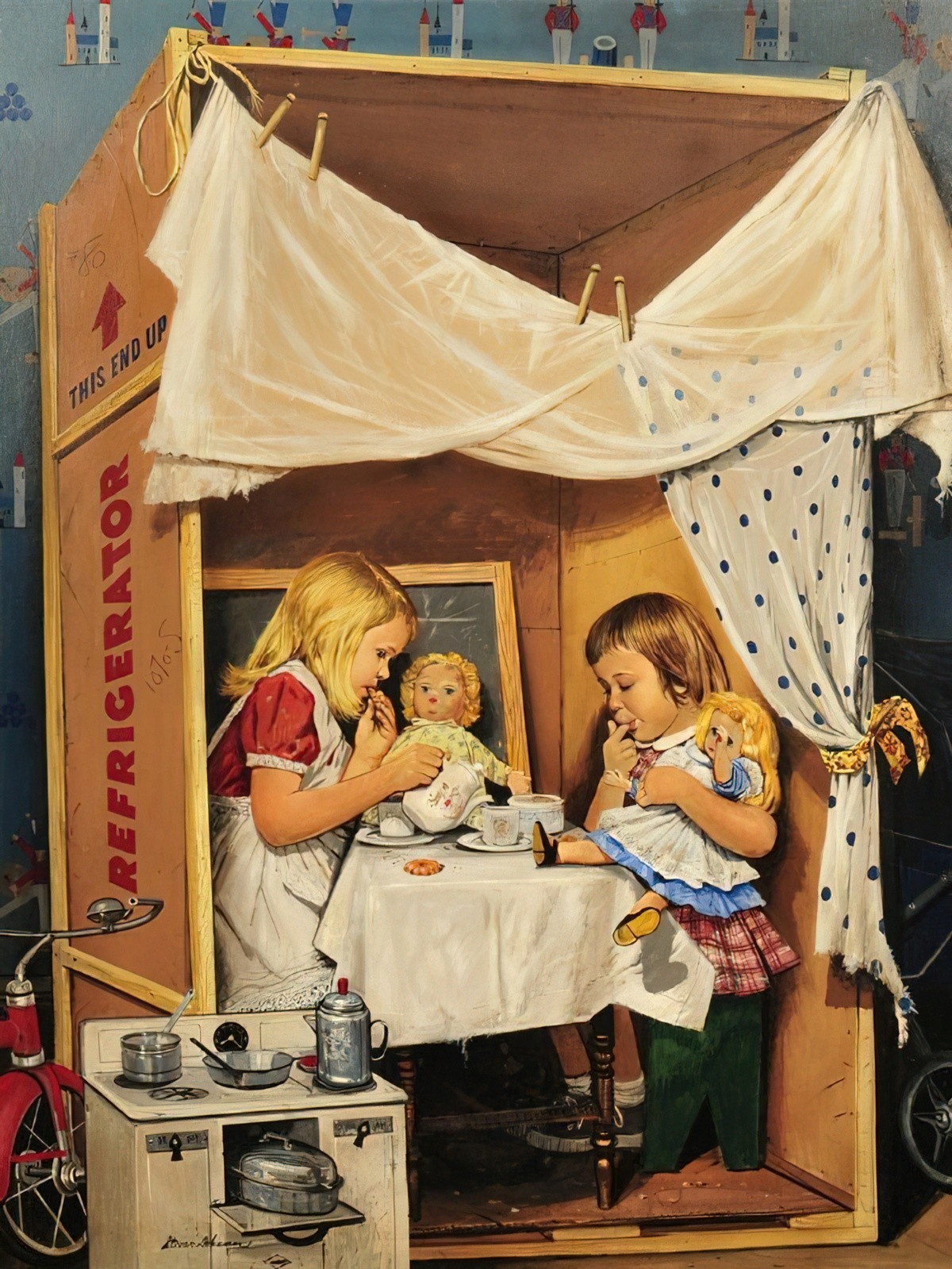 Header painting: J.C. LEYENDECKER (1874-1951) TWAS THE NIGHT BEFORE CHRISTMAS, 1936