A while back I blogged about Thirteen O'Clock by Enid Blyton, illustrated by Tom Barling. There is remarkably little on the Internet about Tom Barling considering how much work he produced.
Perhaps you are knowledgeable about this English illustrator and can tell us whether the following illustrations are indeed by him? We have good reason to believe that they are.
But it would be great to have that confirmed and to know which project they were for. Please get in touch if you know anything about them, or would like to hazard a guess!
In any case, they're beautifully rendered and deserve to be on the Internet. They remind me a little of Maurice Sendak's work.
The eyes on this girl are quite unusual.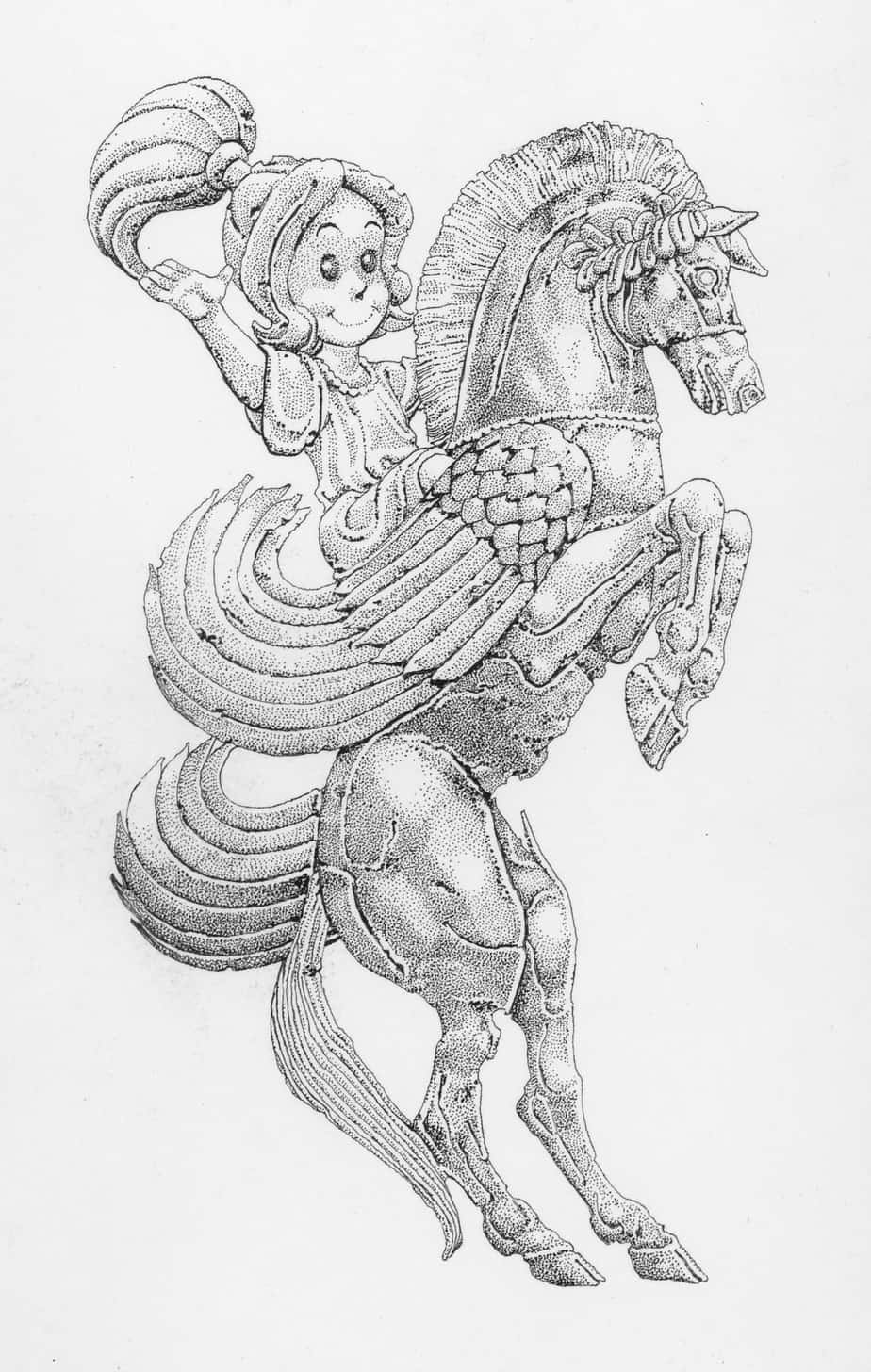 I think I might get nightmares tonight. She reminds me of a Black Eyed Kid of the urban legend:
Black-eyed children (or black-eyed kids) are an urban legend of supposed paranormal creatures that resemble children between the ages of 6 and 16, with pale skin and black eyes, who are reportedly seen hitchhiking or panhandling, or are encountered on doorsteps of residential homes. Tales of black-eyed children have appeared in pop culture since the late 1990s.
Apparently the paranormal stories started around 1996, but these illustrations look a bit older than that to me. What do you think?
But that smile… That pasted on smile…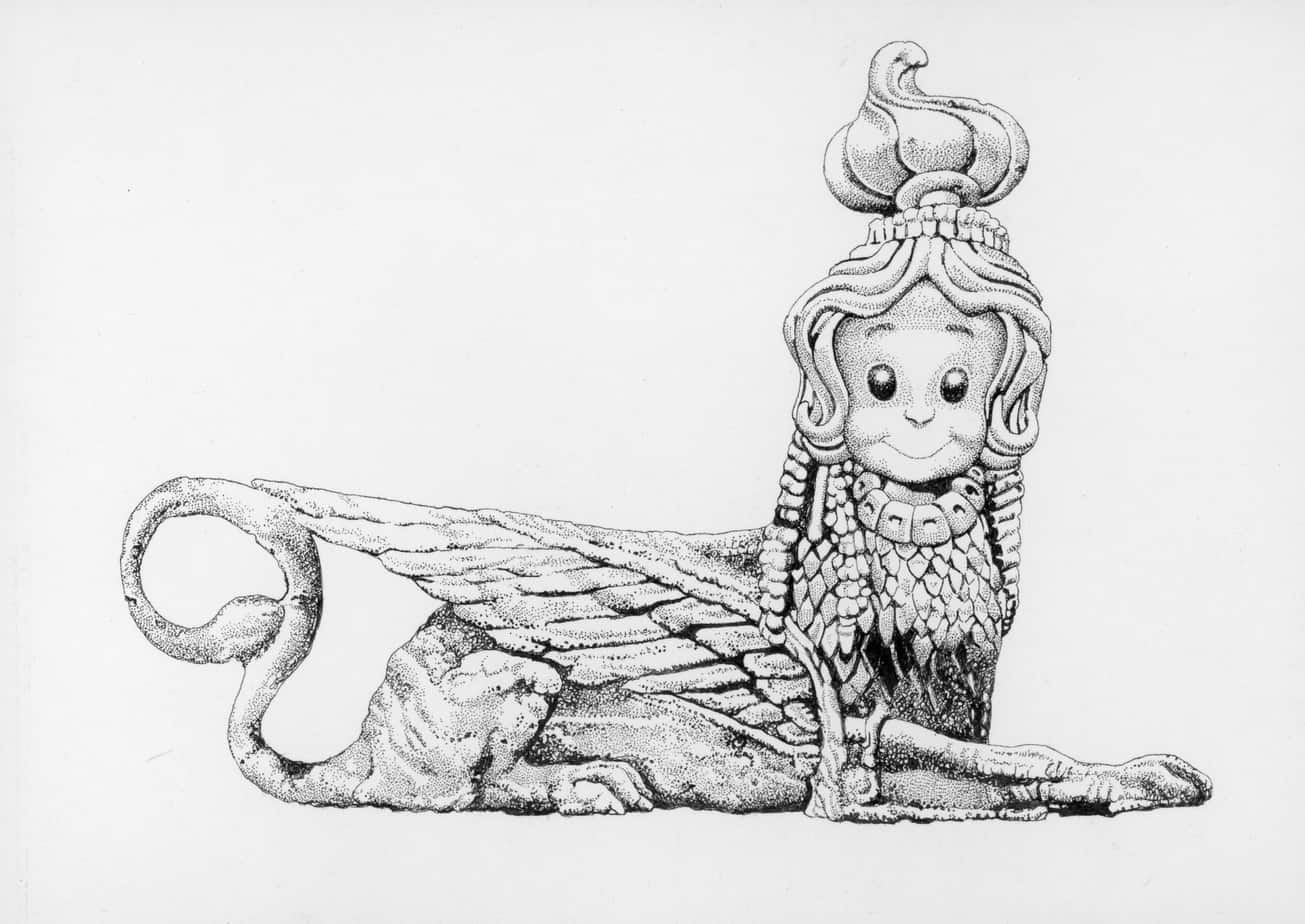 Is the horse stylised based on cave drawings? I notice the girl's eyes are drawn differently here.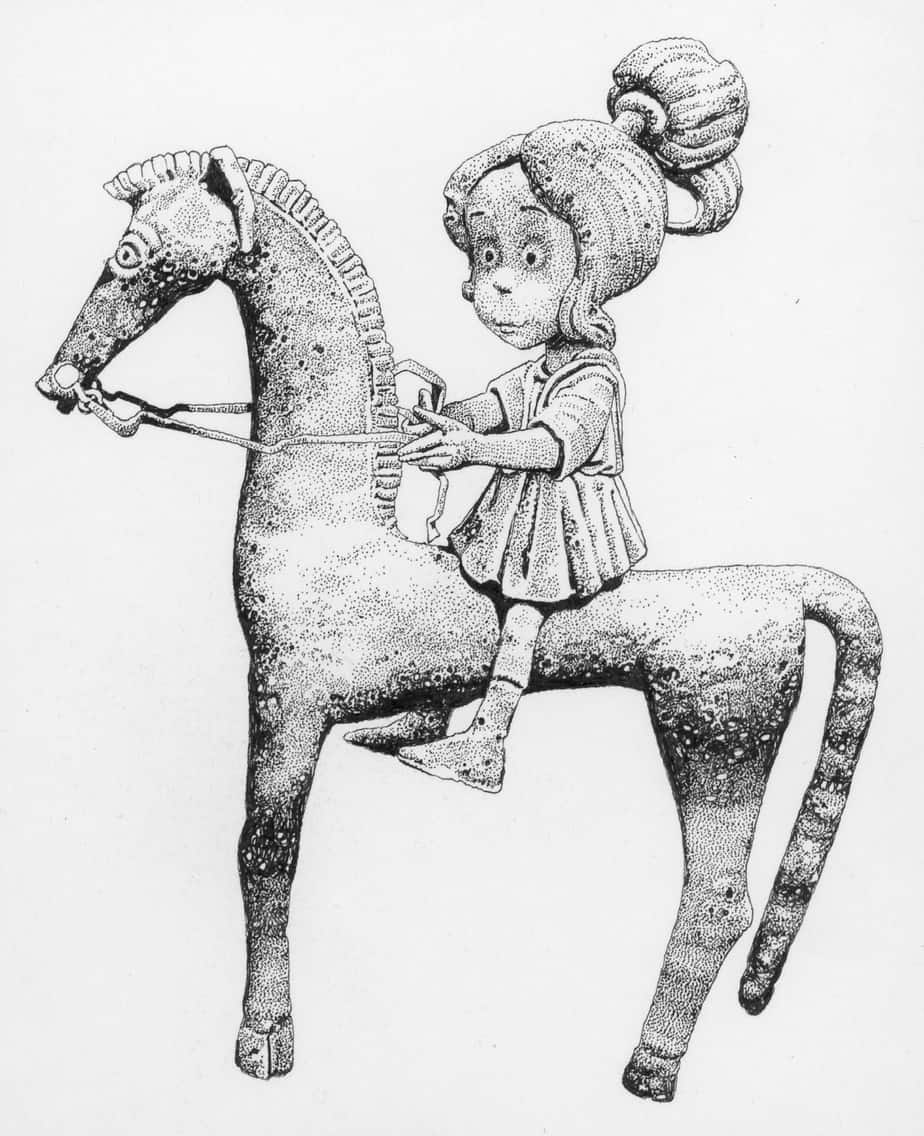 Is this a piece of jewellery, or a ninja weapon that you throw at enemies? What better image to put on a shuriken than a black eyed kid and her pasted on smile?