If you're struggling a bit to decipher the web of characters on crime drama Mare of Easttown, rest assured you're not the only one. In line with more mimetic stories such as The Wire, the writers are making us work for basic info, including how characters interweave.
This post avoids major reveals. However, some relationships themselves are held back as mini-reveals. So if you don't want to have anything at all spoiled for you, not even how people relate to each other, don't read on.
(This isn't an exhaustive list of the cast, by the way. Some relationships are easy to work out.)
DETECTIVE SERGEANT MARE (MARIANNE) SHEEHAN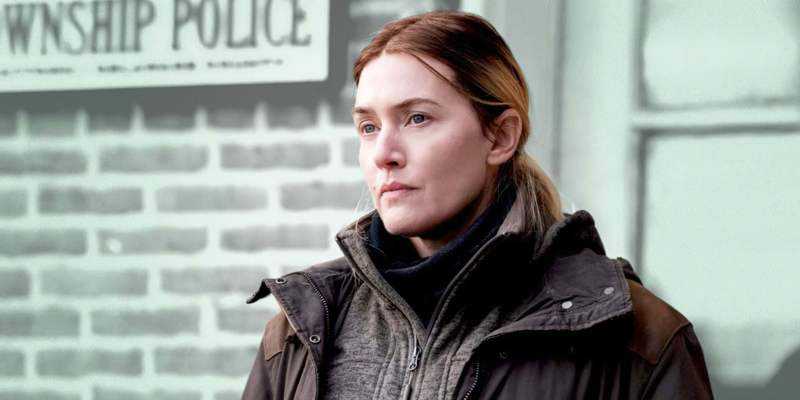 MARE SHEEHAN is the main character, played by Kate Winslet. MARE is a veteran on the local women's basketball team, "Miss Ladyhawk Herself".
She has a teenaged daughter called SIOBHAN, and a son called KEVIN who died two years earlier.
It is soon revealed that Mare's five-year-old grandson DREW (who Mare cares for, alongside her own mother HELEN) is the son of her son KEVIN, who died by suicide.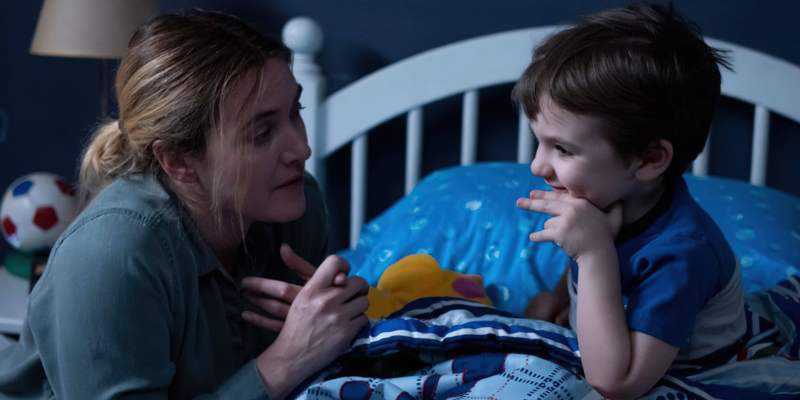 Mare no longer lives with her husband, but because this is a small town, it just so happens he's bought the house over the back fence.
Mare's mother lives with Mare. They have a comically combative relationship. Only Helen, the mother, ever calls Mare 'Marianne', and only a couple of times, when they're enjoying softer moments.
For the last twenty-five years, Mare has been a local hero of Easttown. She made the winning shot at a high school basketball tournament. This is still the town's claim to fame. She also has a lot of prestige as a member of the police force, but she doesn't take that role home with her.
Mare: Doin' something great is overrated because then people expect that from you all the time. What they don't realize is that you're just as screwed up as they are.

Mare Sheehan
HELEN FAHEY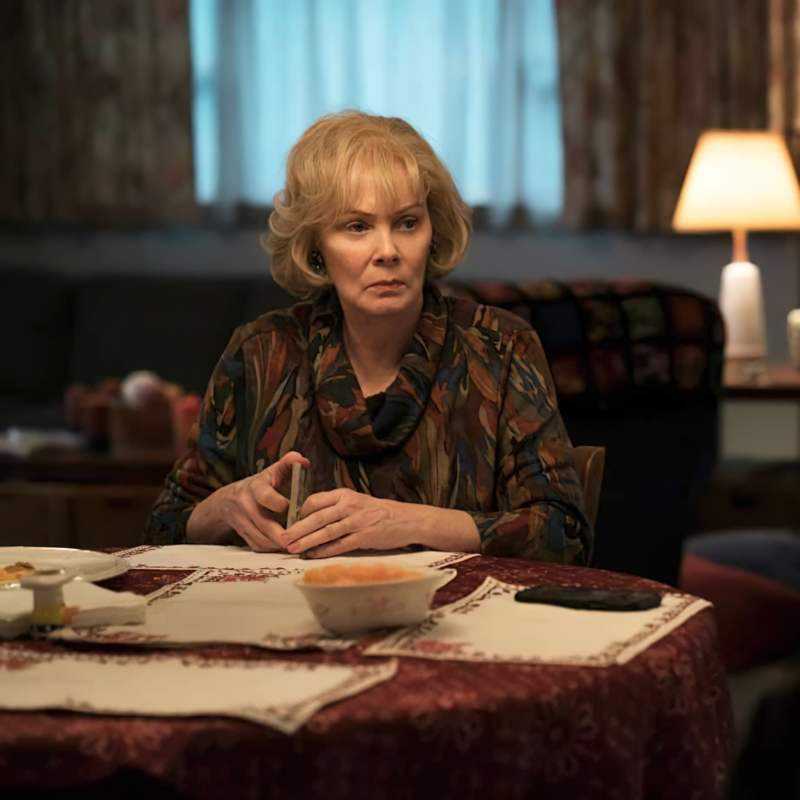 Mare's mother. HELEN has moved in with MARE a few years back to help with her heavy caregiving responsibilities. She likes to play Fruit Ninja on the iPad and eat ice cream and popcorn.
Every Sunday Helen plays cards and drinks with her nephew and priest, FATHER DAN HASTINGS, in her kitchen.
I'm sorry. I'm sorry. I'm always on your side, even when I act like I'm not.

Helen Fahey
My God, Marianne. I don't even know what the hell to say. Oh, wait. It just came to me. That was stupid! Goddamned idiotic! You're a complete smack the ass for doin' that!

Helen Fahey
LORI ROSS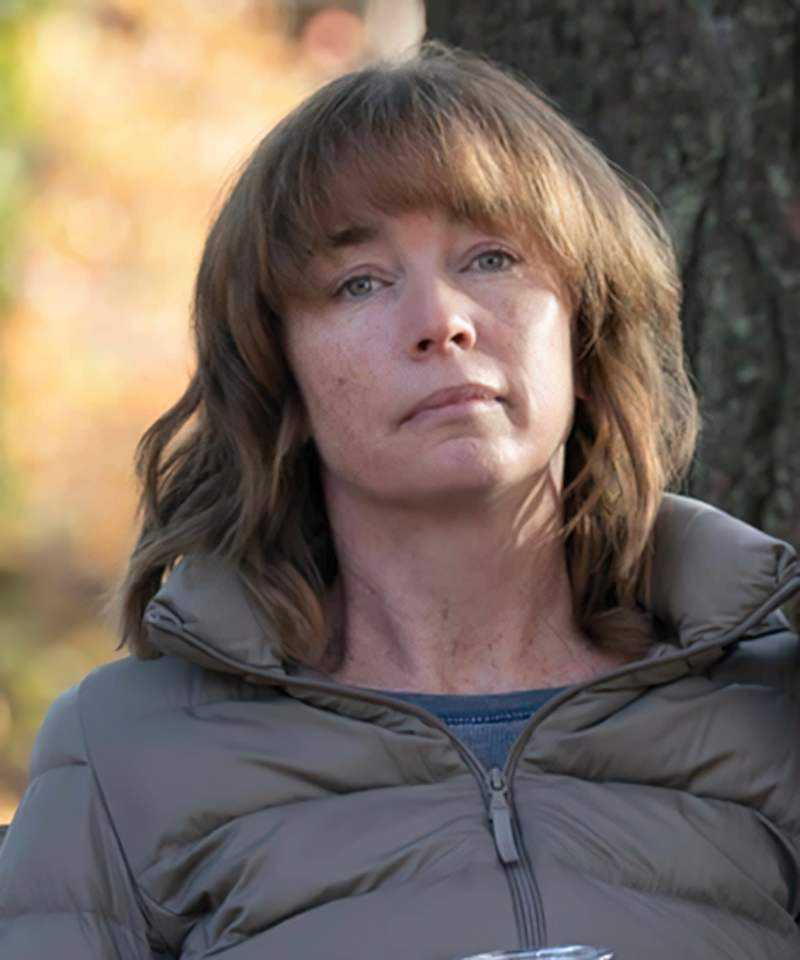 Mare's closest woman friend. LORI and MARE played on the same basketball team together. Lori is married to JOHN ROSS and has two children. Her son is called RYAN. Like Mare, she has a teenaged daughter called MOIRA.
MOIRA ROSS
Moira has Downs syndrome. She is frequently picked on at school by a few boys, but looked after by some of the older girls in the show, and also by her protective younger brother, RYAN.
RYAN ROSS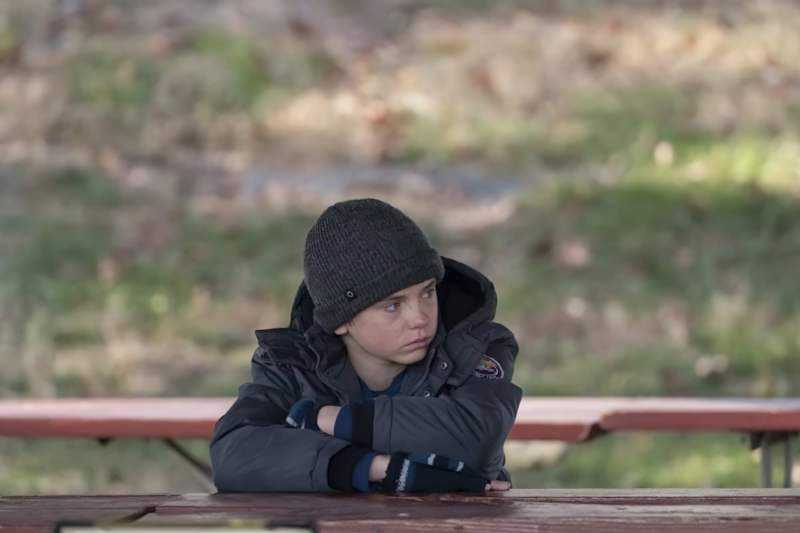 The 13-year-old son of LORI and JOHN ROSS, protective brother of MOIRA at school.
KEVIN SHEEHAN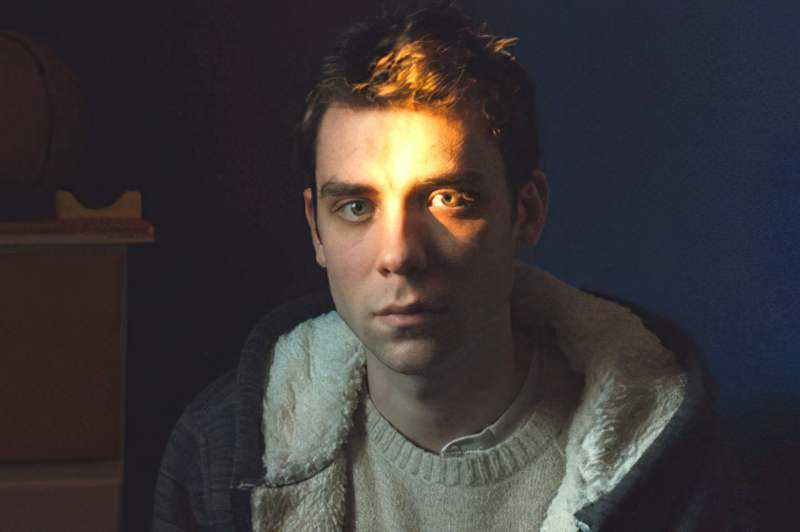 We only see Kevin in flashbacks. Most TV commentators seem fixated upon the revelation that Kevin had autism, but the writers avoid the pitfalls of labelling (and getting it wrong). They do it like this: Mare tells the psychologist that Kevin actually had a whole lot of labels over the course of his lifetime, suggesting to the audience that none of them is necessarily the correct one.
Colin: I'm sorry about your son. Bet you were a good mother.
Mare: No. No, I wasn't.
Kevin fu‌ckin' hated you. He despised you. And if he knew you were raisin' our son. So yes, I want my son back for me but also for Kevin because he deserves a lot better than you.

Carrie
SIOBHAN SHEEHAN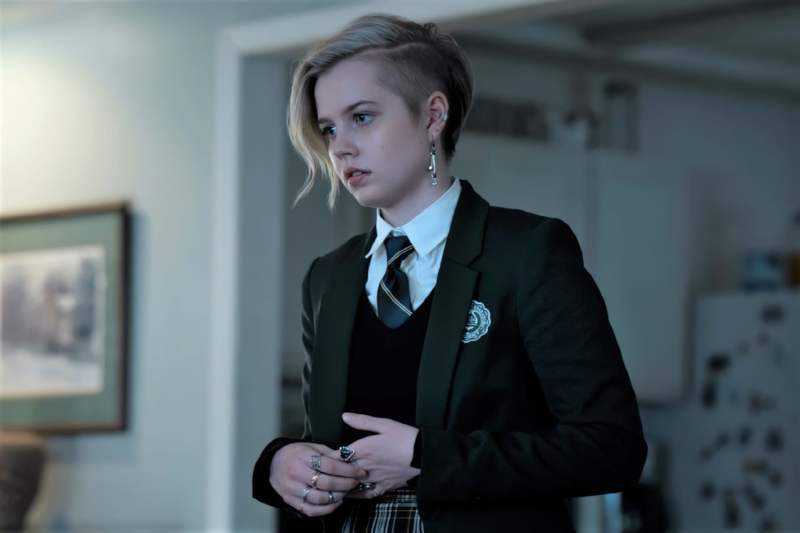 Mare's artsy lesbian teenage daughter, who is making a short film about the life of her dead older brother KEVIN hoping to get into a prestigious school. At the beginning of the series she is going out with a bandmate called BECCA but Siohan becomes disenchanted with Becca after Becca irresponsibly eat a bunch of edibles and throws up onto herself.
During a college radio performance by their band Androgynous, SIOBHAN soon meets a slightly older DJ called ANNE HARRIS.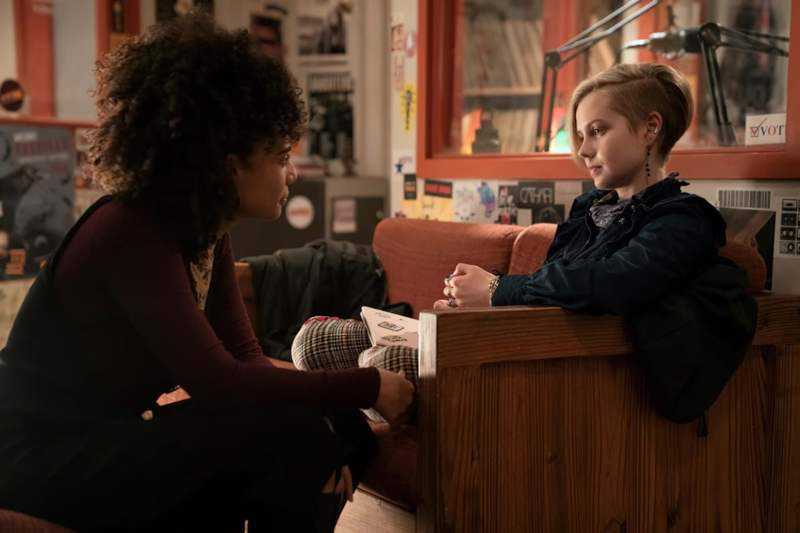 SIOBHAN feels like she has to be strong for her family. Her mother's life is falling apart, Mare's relationship with her dad is really tense and her combatative grandma is living with them. Siobhan quietly takes on a caring role for her five-year-old nephew.
Sioban: We don't even talk about him, mom. We don't even talk…
Mare: What are you talking about?
Siobhan: We don't even talk about him anymore! I hate you for that! I hate you! You should have been the one to find him, not me! Not me!!
Siobhan is astute and points out to her mother early in the story that she always has to be the hero.
BECCA
BECCA is the young woman who tells cops during the investigation that BRIANNA is a "really bad person". Apart from that she is a minor character and isn't given a last name.
CARRIE LAYDEN
Mare's son KEVIN'S recovering drug addict former girlfriend, and birth mother of MARE'S grandson, DREW. Carrie is trying to break free of drug-addiction and is seeking full custody of Drew. Mare doesn't believe Carrie would make a fit mother, despite a six month stretch of being clean.
Carrie: Why you helpin' me?
Helen: It's purely selfish, dear. I'm afraid you'll get custody and you'll cut all of us out of his life, and I can't bear to lose another one.
FRANK SHEEHAN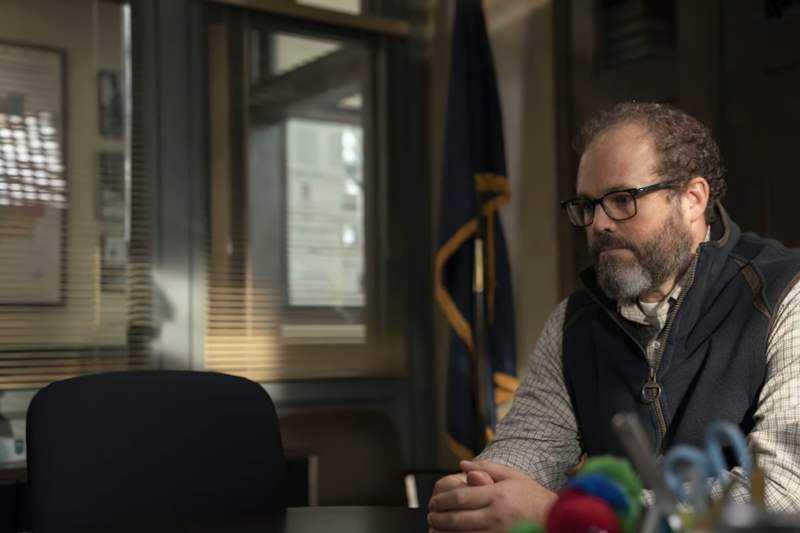 Mare's ex-husband who lives over the back fence and shares parenting responsibility of SIOBHAN and some grandparenting responsibility of DREW. He works as a local high school math teacher. Murdered girl ERIN MCMENAMIN was one of his students.
He has recently become engaged to FAYE and they are preparing for their engagement party in episode one.
Mare: Did ya get down on one knee? Because you skipped that part when we got engaged.
Frank: Yeah, well, I was 20 Mare. I didn't do a lot of things right.
Mare: We have to give her a chance to be his mother, Frank.
Frank: Since when did you get so philosophical about all this?
Mare: I don't know. Maybe I'm just gettin' old.
FATHER DAN HASTINGS
FATHER DAN, the local Roman Catholic priest, happens to be Mare's cousin. The newcomer detective will ask Mare, "Are you related to everybody around here?" and Mare will say, "Yes."
He confides he is struggling with his faith a little.
KATIE BAILEY
The young woman who has disappeared at the beginning of the show. Daughter of DAWN. The show opens on the one-year anniversary of Katie's disappearance.
Mare describes her as "a known drug abuser with a history of prostitution… "Hell, she's probably lying at the bottom of the Delaware River right now."
DAWN BAILEY
DAWN is missing girl KATIE'S mother, with cancer, desperately searching for her daughter, who she believes is still alive. Dawn is furious with MARE for no longer investigating the disappearance of Katie, after Mare comes up with zero leads. Dawn and Mare go way back — they were on the same basketball team together at high school.
BETH HANLON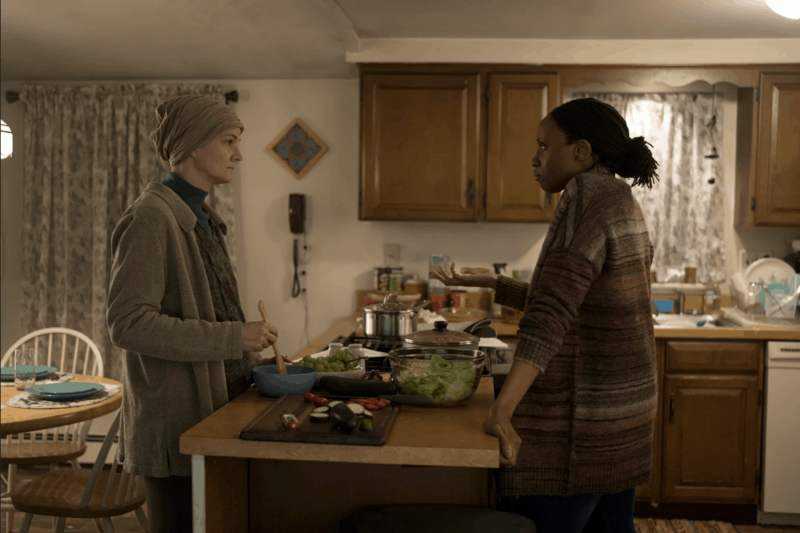 Close friend of DAWN. Has a drug addicted brother FREDDY living under her care. MARE deals with the brother in the course of her work.
To parallel the relationship between Lori and Mare, Dawn and Beth are best friends from their basketball days.
FREDDY HANLON
At the beginning of the story, FREDDY has had his electricity cut off. MARE is trying to help him out with that.
ERIN MCMENAMIN
The girl who is murdered in episode one. She was raising her one-year-old son with her abusive ex-boyfriend DYLAN HINCHEY.
Helen: Maybe it's a serial killer.
Mare: Christ! Mom!
Helen: Well, it is the third girl, Mare. Just sayin'.
JESS RILEY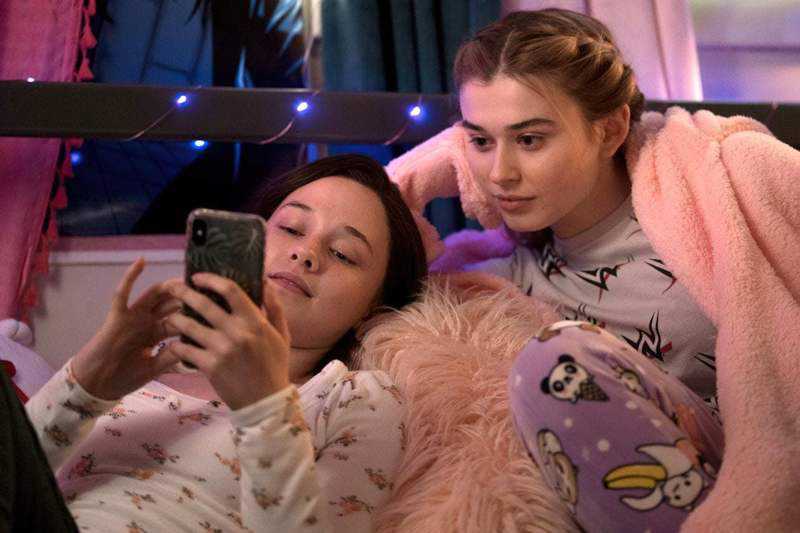 Erin's best friend is called JESS, and she will have important information to reveal about her dead bestie.
Jess: There's something I want to tell you about Erin.
Lori: So, what is it?
DYLAN HINCHEY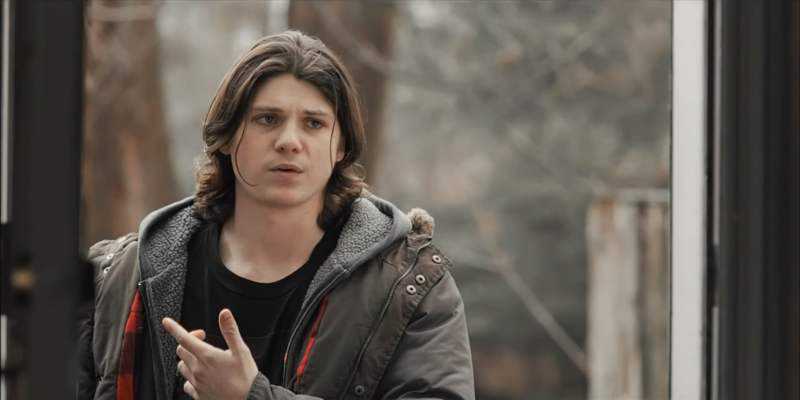 Dylan is ERIN MCMENAMIN'S erstwhile boyfriend and Erin is co-parenting with Dylan, sort of — Dylan doesn't want to contribute to their one-year-old's ear surgery; he is too immature and selfish for that. He's moved on and is going out with BRIANNA DELRASSO. He begrudgingly takes their one-year-old for weekends.
Don't open your fu‌cking mouth again, or you're going to end up with your face blown off, just like Erin. Understand?

Dylan Hinchey
MISSY SAYERS
Another local girl who has been killed. There are a lot of missing people in Easttown. 
Missy was involved in sex work to support a drug habit that came after a hip injury. This is a comment on America's failed healthcare system alongside the fact that Erin couldn't pay for her son's ear surgery. See also: Breaking Bad.
KENNY MCMENAMIN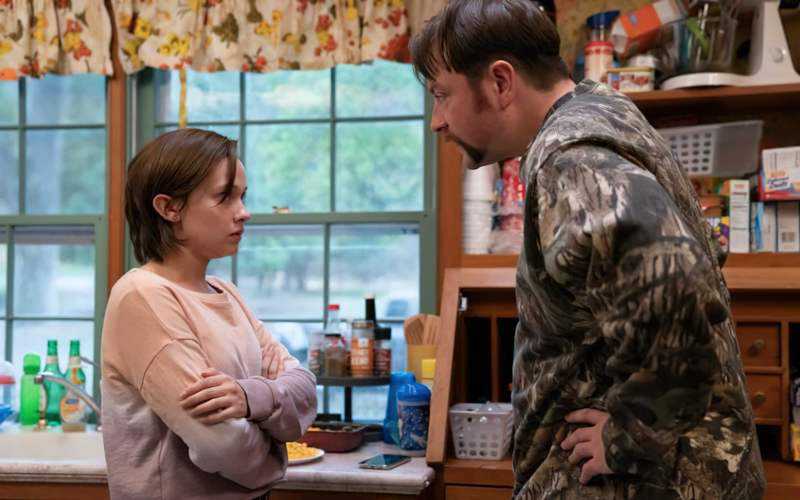 ERIN'S father, who in episode one is shown to be a mean dad and grandfather who resents having to pay for his daughter and her baby's basics.
Also the cousin of the Ross brothers.
RICHARD RYAN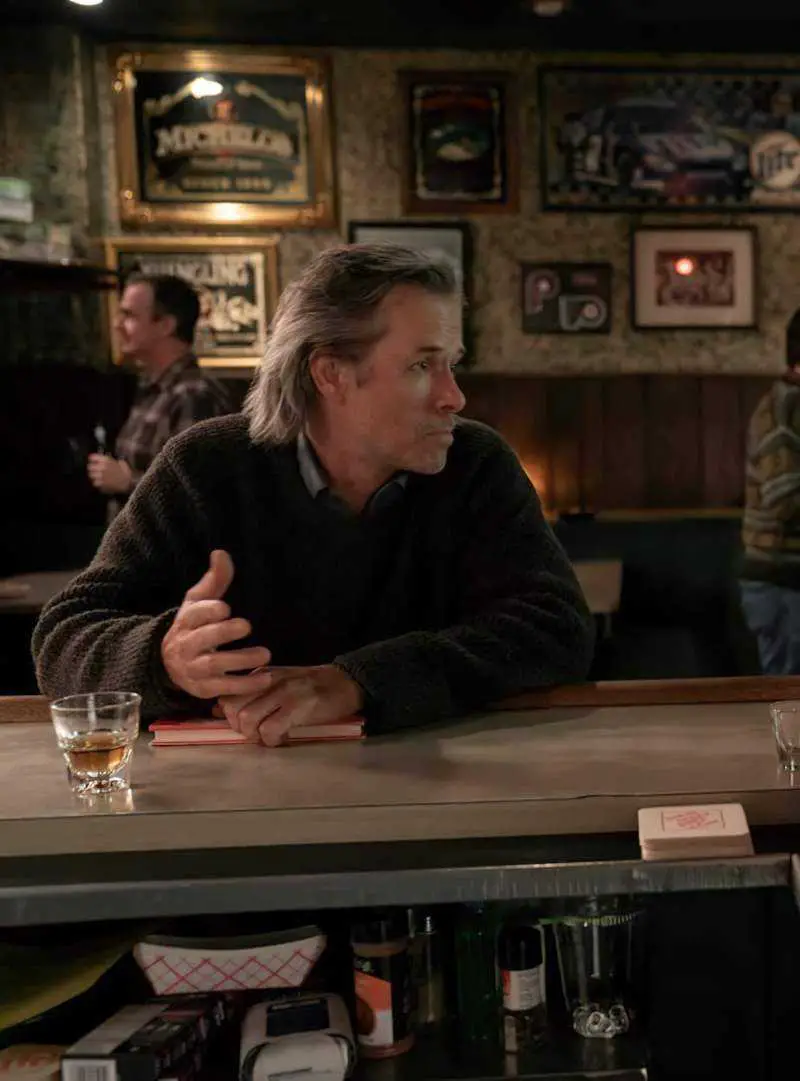 Mare's love interest — the guy who wrote one award-winning novel and who now teaches creative writing in small towns.
Mare: I gotta get my shit together, Richard. I can't do this.
Richard: I tell you what. How about when you feel ready, if you feel ready, you give me a call and ask me out, OK?
Mare: How do I know you won't be spoken for by then?
Richard: Well, you don't. But you know, I'm 52 years old and I'm livin' in Easttown, so I'd say your odds are pretty good.
DETECTIVE COLIN ZABEL
Colin Zabel has been sent to this small town to help with the case after proving himself on a previous one elsewhere. His wife has recently left him, which came as a complete surprise.
In Easttown he is living with his mother, who doesn't like Mare.
Mare: Hey, I'm sorry about the other night.
Colin: You don't have anything to be sorry about, Mare. Just be honest about how you feel.
Mare: I just can't do all that.
Colin: All of what?
Mare: What you want.
Colin: How do you know what I want?
Mare: My life's a shit show, Zabel. I'm about to lose custody of my grandson, and I'm still workin' through unresolved issues from the son who killed himself. And, uh, my ex-husband basically lives in my backyard, so, you're right, I don't know what you want, but I'm sure it's not that.
JUDY ZABEL
Mother of COLIN, quietly suspicious of MARE.
You know what my mom said to me when I was leavin' to pick you up? She said, "Mare's only goin' out with you because she wants to stick close to the case." [silence] This is the part where you tell me she was wrong.

Colin Zabel
BRIANNA DELRASSO
The mean girl who threatens and assaults ERIN MCMENAMIN in the first episode. She is jealous of Erin because Erin's son is the son of her boyfriend. Also, Erin has been sexting the boyfriend and Brianna found out.
Brianna works as a waitress.
Colin: Are you friends with these people?
Mare: Yeah.
Colin: Should we maybe do this outside, away from the staff and guests watching?
Mare: She beat the shit out of Erin in a forest full of kids. Let 'em watch.
During police investigations, Brianna's classmate claims she's "all bark, no bite," but the audience has observed her beating Erin up on the night she was murdered.
TONY DELRASSO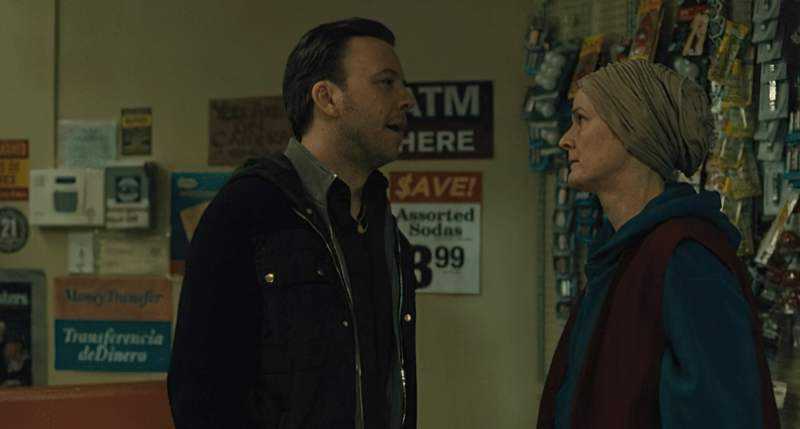 Mare has known Brianna's dad, Tony, for almost 30 years. He is protective of his own daughter BRIANNA and takes his anger out on MARE.
Mare: You need to walk out of here and go home.
Tony: I don't know what you're talkin' about. I'm just buyin' milk.
Mare: Your daughter beat the shit out of a girl WHO WOUND UP DEAD IN A CREEK! WHAT PART OF THAT DON'T YOU FU‌C‌KIN' UNDERSTAND?! You can keep goin' down this road, but you're not going to like how it ends.
Dawn: Leave her alone, Tony.
Tony: What the hell you defendin' her for? What has she ever done for you, Dawn? Or Katie?
Mare: Thank you, Dawn.
THE ROSS MEN
There are three middle-aged Ross men. Here's the thing it's not so easy to pick up: John and Billy are Kenny's cousins.
JOHN ROSS
LORI'S husband and sweetheart since childhood. Father to RYAN and MOIRA.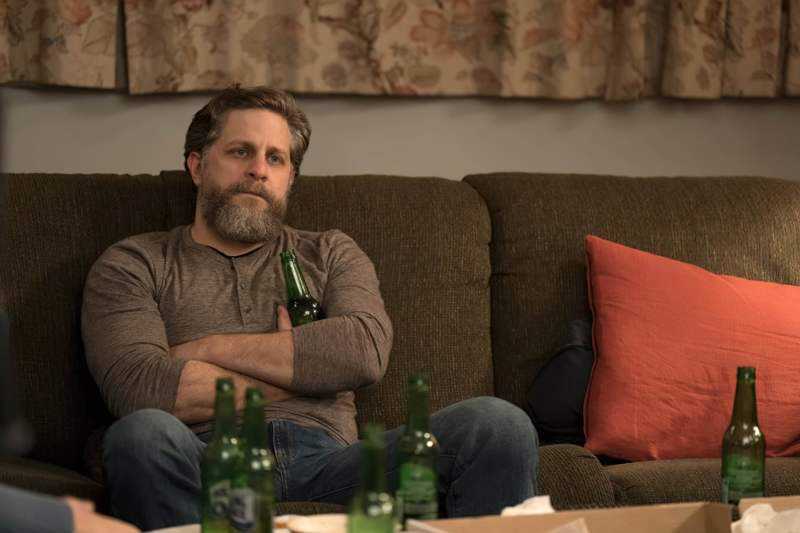 BILLY ROSS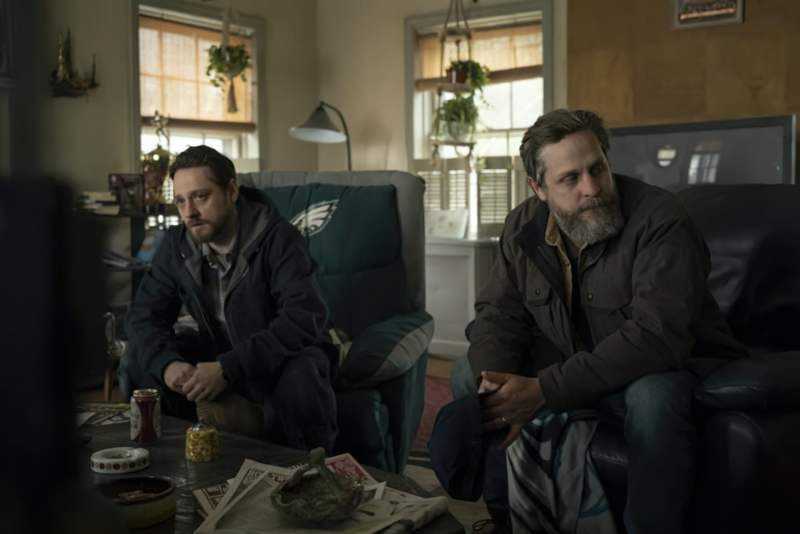 KENNY MCMENAMIN'S cousin, which makes him an older male relative of murdered girl, ERIN MCMENAMIN.