Misogynists sell tips and tricks. Pick-up misogynists sell books and courses. They host podcasts. The podcasts will be called things like "How To Talk To Girls 101". I listened to some of this crap so you don't have to.
(Truth be told, I stumbled on it by accident while researching for an article about 'framing devices' in storytelling. Turns out pick up misogynists aim to 'control the frame' of conversation when speaking to women.)
Some misogynists show no self-awareness about their own dominance techniques. In contrast, others are very aware. Still others go out of their way to study the self-aware pick up artists.
Interestingly, the full spectrum of self-awareness applies to coercively controlling abusers. For more on that, read See What You Made Me Do by Jess Hill, an excellent Australian book about partner abuse.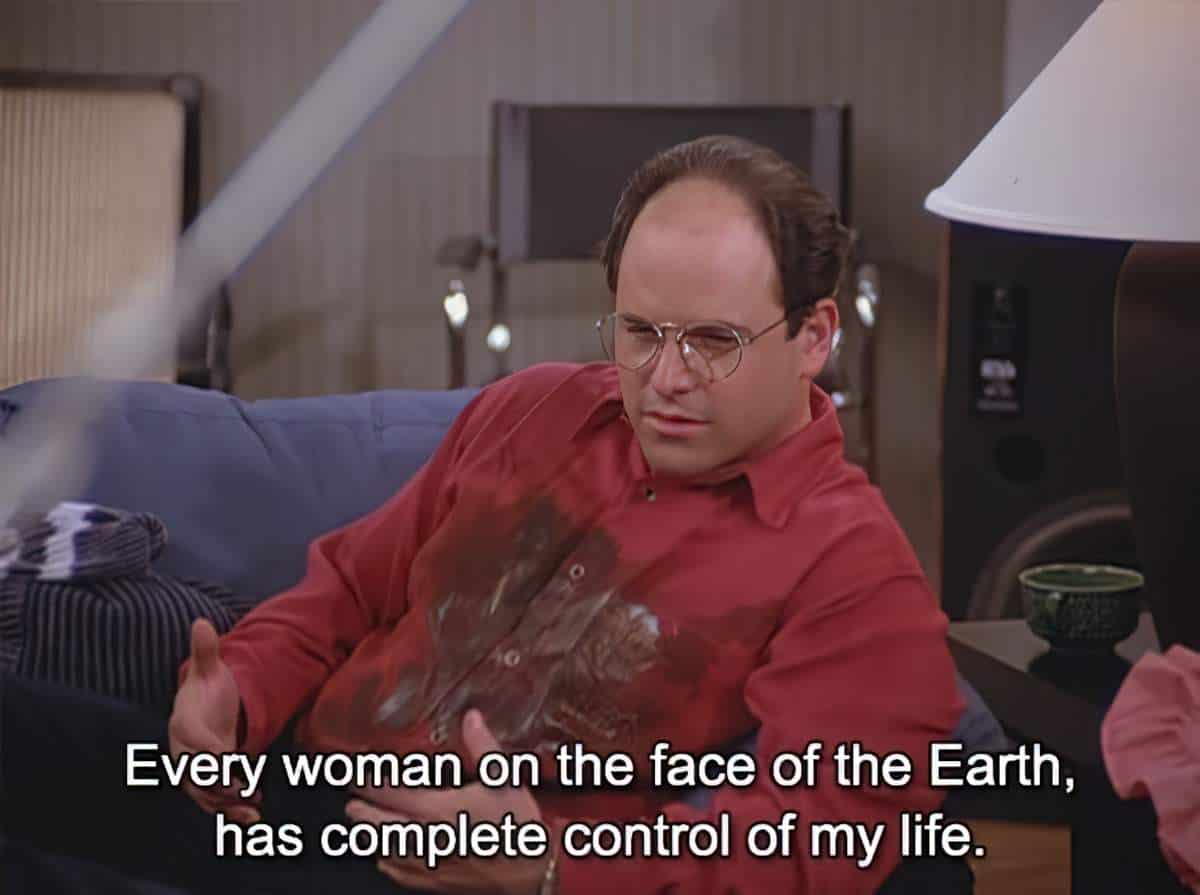 MISCONCEPTIONS OF THE PICK-UP MISOGYNIST
Pick-up Misogynist Advice is predicated on the following misconceptions:
Women and men are at war
Women must be conquered
Women are always testing men to check who passes
Women secretly want men to take control
Women will never have sex with a weak man who isn't in charge
Women are 'bitchy', evident when they think a man is trying to hit on them
Attraction can be gamified and 'sparked' by a set of tips and tricks
'Convincing' women doesn't work. 'Taking charge' works. Men must never justify themselves.
Women are too stupid and self-absorbed to see these tricks in action even though other dudes will pick them up immediately.
Women are only interested in men who have other dating options. She doesn't think for herself. She uses the interest of other women to choose her partner.
Women are only interested in men who have the appearance of good breeding stock: tall, handsome, with a strong jaw etc.
Men can't have success with women unless they achieve 'outcome independence' which is their way of telling themselves they don't need women.
Men must aim for 'abundance mentality' so they don't take the rejection of any one woman personally. ("There's plenty more fish in the sea; this woman doesn't matter to me anyway.") Men are advised to date more than one woman at a time. Quality comes from quantity. Use many dating apps and speak to as many women as possible. Talking to tonnes of women is called a 'shotgun approach'.
Men must never explain themselves to women.
Men must not appear weak.
All men need to pick up attractive women are three things: (Sexual) Tension, entertainment and dominance. TED for short. It is the man's job to create those things. But without those three things, women are only interested in tall, good-looking men with high incomes. With TED, you manipulate a woman's emotions to create instant attraction.
Women are driven by emotions. Most of these emotions are worth ignoring and re-routing. Women need men to bring them back to a positive mindset which builds attraction.
The rules are different when approaching women during the day. During the day, men have to put on a performance which women will read as high-energy and friendly. Without the high energy, and without any celebrity status, a man who approaches a woman during the day is likely to be interpreted as creepy.
If women show signs of discomfort, this is probably because she's shy, and needs to be reassured and persuaded.
If approaching a woman, come up in front of her. It is seen as creepy to approach her from behind. The goal is to get her to stop. If the man is in front of her, she has to stop.
They believe in the concept of The Bitch Shield, which is an imaginary shield women have up before they trust men who approach them in public.
They believe women are crazy. Women have psychological issues which men must overcome.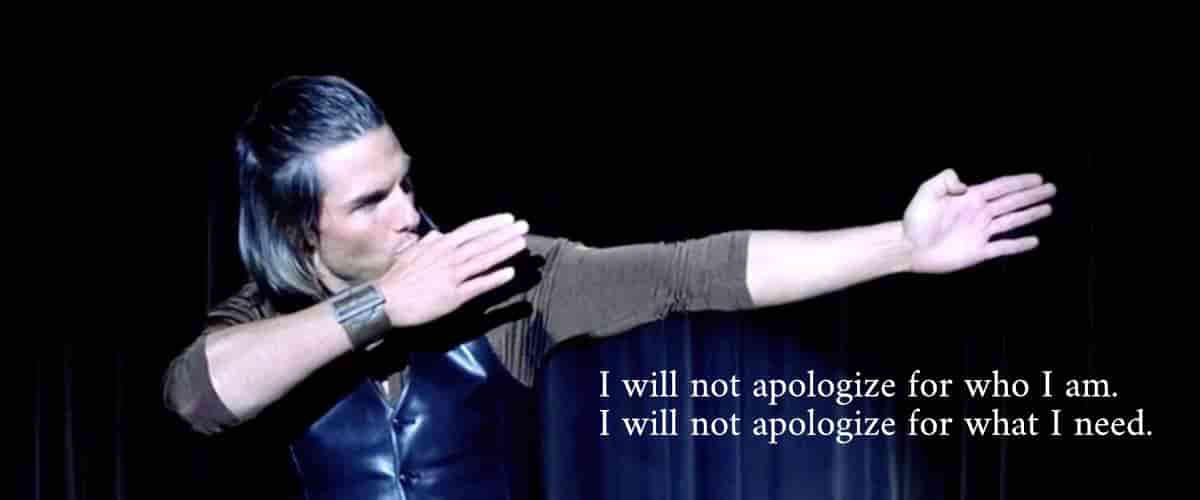 From bitter experience, most women already have a keen sense of which men to avoid. There's really only one sure-fire way to avoid them: Be a good person yourself. As you read through these tactics, you may find it difficult to believe these guys are having any luck picking up anyone at all. These could only ever work on a woman if she, too, held the belief that men should dominate. (Or "lead" or "always pay for dinner" or "open car doors for me even if I'm sitting on the opposite side of the vehicle".)
The real shame of it is, these guys are onto something fundamental, but so far off. They correctly perceive that women don't want 'needy' men. Straight women will overwhelmingly agree that they don't want to do the work of their partner's mother.
Rather than do the work to become a fully independent adult with the full range of emotions, these pick-up artists choose instead to take the dominance games they play with other men and apply a spin of the same thing to the women they so desperately want in their lives.
PICK-UP MISOGYNIST RED FLAGS
HE REFERS TO WOMEN AS 'FEMALES'
This one is a dead giveaway.
He doesn't see women as human (let alone anyone who is gender diverse or LGBTQIA+) and approaches women in a (pseudo-)scientific manner. These guys use the word female because that's the language of biology textbooks. They spend hours analysing 'female behaviour' and very rarely use the word 'woman'. It's always 'female' or 'girl'.
The word 'woman' is basically foreign vocabulary to him. Woman suggests someone who is fully mature and who can call him on his crap. He is not into women. 'Females' and 'girls' are his target.
THE PICK-UP MISOGYNIST WILL try the 'AGREE AND AMPLIFY' TRICK
If you ask him, "How many phone numbers have you collected this evening?" he'll say, "Ninety-nine. You're the hundredth."
In some instances, this can be mistaken for a self-deprecating sense of humour which is just a little off. It's off because he's doing a dominance dance. He's not finding this fun.
he will try to 'TAKE CONTROL OF THE FRAME'
He has been taught not to let women choose the topic of conversation. He'll aim to include you in a conversation, and he may aim to draw you in by choosing something you think you'd be interested in, but he'll choose what that is. This is a dominance move. He thinks if women are allowed to choose the topic of conversation they won't be attracted to him.
PICK-UP MISOGYNISTS will DELIBERATELY 'MISUNDERSTAND' you
The 'joke' is often this: You'll say something and he'll pretend to mistake your perceived sleight/criticism as attraction.
HE'LL WEAR A TALKING-POINT ITEM OF CLOTHING
He may be wearing an outlandish shirt or other item of clothing specifically as an ice-breaker. He'll have a comeback already lined up.
You ask, "Hey, what's with the shirt/hat/tight pants?"
Now he can reply, "Hey! We've only just met. You're already trying to undress me?" They believe this line spikes attention in 'females' just like that, even though it doesn't work on other men.
pick-up misogynists SPEAK IN AN 'AUTHORITATIVE' TONE
I've literally heard men advised to speak to women like a dog. Or, to imagine he's a coach talking to a little girl he's not interested in. He's been told not to go up at the end of his sentences, because men are inclined to do that in female company and women aren't attracted to men who sound like women.
HIS GO-TO COMEBACK: 'THE REAL QUESTION IS…'
This is his way of 'taking control of the frame'.
You might say, "That's an interesting flower in your hat." He'll reply, "The real question is, why are you observing me so closely. You're clearly into me."
HE HAS MEMORISED JOKES WHICH SOUND SELF-DEPRECATING ON THE SURFACE
"I'm the before picture of a Rogaine commercial."
"I'm a ret*rded genius."
"I want to be a horse jockey when I grow up. I only need to shrink two feet and I'm there."
PICK-UP MISOGYNISTS WILL COMPLETELY IGNORE WHAT YOU SAY AND CHANGE THE SUBJECT
Yes, men are actually being advised to do this.
This come naturally to many people. The difference between poor communication skills and a guy who has been studying pick up tricks: He may look you squarely in the eyes before changing the topic. He wants you to know he's deliberately ignoring you.
Interrupting is another technique they use to show they don't care.
He will try to redirect the conversation back to something that 'builds attraction'. To his mind, building attraction can only happen when he's steered you towards something you find fun to talk about. You may tell him you've had a hard day. He won't want to hear about that. He'll come out with a non-sequitur like, "Hey, tell me about the best day of your life!"
He believes you'll thank him for taking you towards good feelings.
HE WILL TEST TO SEE IF YOU'RE AS HOMOPHOBIC AS HE IS
To a tee, misogynists are homophobic. Bigotry towards gay people and bigotry towards women are two sides of the same coin.
These days, it's less acceptable in many arenas to be homophobic so he may declare he's fine with the gays, and then burst a spleen about transgender people. These guys are looking for women who laugh at their bigotry 'jokes'.
HE WILL TRY TO GET YOU TO ASK HIM A PERSONAL QUESTION
If he manages this, he feels he's got an in with you. He will interpret any kind of question on your part as 'achieving the goal' and he won't leave you alone once you ask him anything remotely specific to himself. Of course, he is leading you in that direction, hoping you'll ask him about his attire or whatever.
HE DOES NOT WANT TO BUY YOU A DRINK
He does not believe in buying 'girls' drinks because that means she's in control. He wants to give you the illusion that he is a scarcity resource. Some of these men are repelled by women asking them to buy her a drink. (Unfortunately not all of them will be. If this were the case, this might serve as a reliable counter-tactic for getting rid of these misogynists.)
If he does buy you a drink, he'll say something dismissive and faux-standoffish like, "Yeah, okay, though I don't even know you yet."
He might also try the following: "I'm dead serious about this. I've never ever had a girl buy me a drink. So you buy me a drink and I promise, I will get next round."
HE WILL BE SUPER NICE TO THE FRIEND LOOKING OUT FOR YOU
These misogynists have tactics for approaching women in groups of woman friends. They believe that in every group of woman, there's at least one 'bitch'. How to deal with her?
Basically, these men are told to do everything other men wouldn't do (according to their perception of how 'other' men are with women). So if your friend is trying to get rid of this guy in a straight-forward manner, he will try to turn on the charm with her, to win her over in his attempt to get to you.
The aim is to 'friendzone the bitch'.
THE JOB OF THEIR WINGMAN IS TO SEPARATE YOUR FRIENDS FROM YOU
The most organised of these pick-up misogynists will establish a bro-code before going out with their friends. They will decide which man will be going after which woman in a group, and they may develop secret signals.
If a few annoying guys approach you and say cryptic things to each other, this may be their secret signal for 'back off, she's mine' and similar.
The wingman may be after your friend's social media information so they can later find you in her list of friends.
MEN WHO HATE WOMEN
MEN WHO HATE WOMEN: here is my YouTube channel about hating women, my book explaining why women are inferior, and my $999 e-course on how to fvck more women

WOMEN WHO HATE MEN: I'm going out to the garden now. Tonight I'll make a pie. I have not thought about a man in six years.

(I would specify "cis" there but like… I don't think there has ever in human history been a trans man who based their entire personality on being obsessed with women but hating women but not being able to shut up about women but really guys I don't even like women listen to me—)

@jelenawoehr
You don't need to "reach out" and coddle the dudes who are already watching how-to-rape lifestyle guides online. It's too late. You need to raise every kid, from the beginning of their life, to know that consent matters and that everyone, no matter their gender, has human worth.

@byJudeDoyle