Gender is in Western culture a relational concept. And "masculinity" relies on a binary relationship with femininity. Non-binary people have existed since the dawn of humankind, and are now cracking open proscribed Western gender expectations for everyone.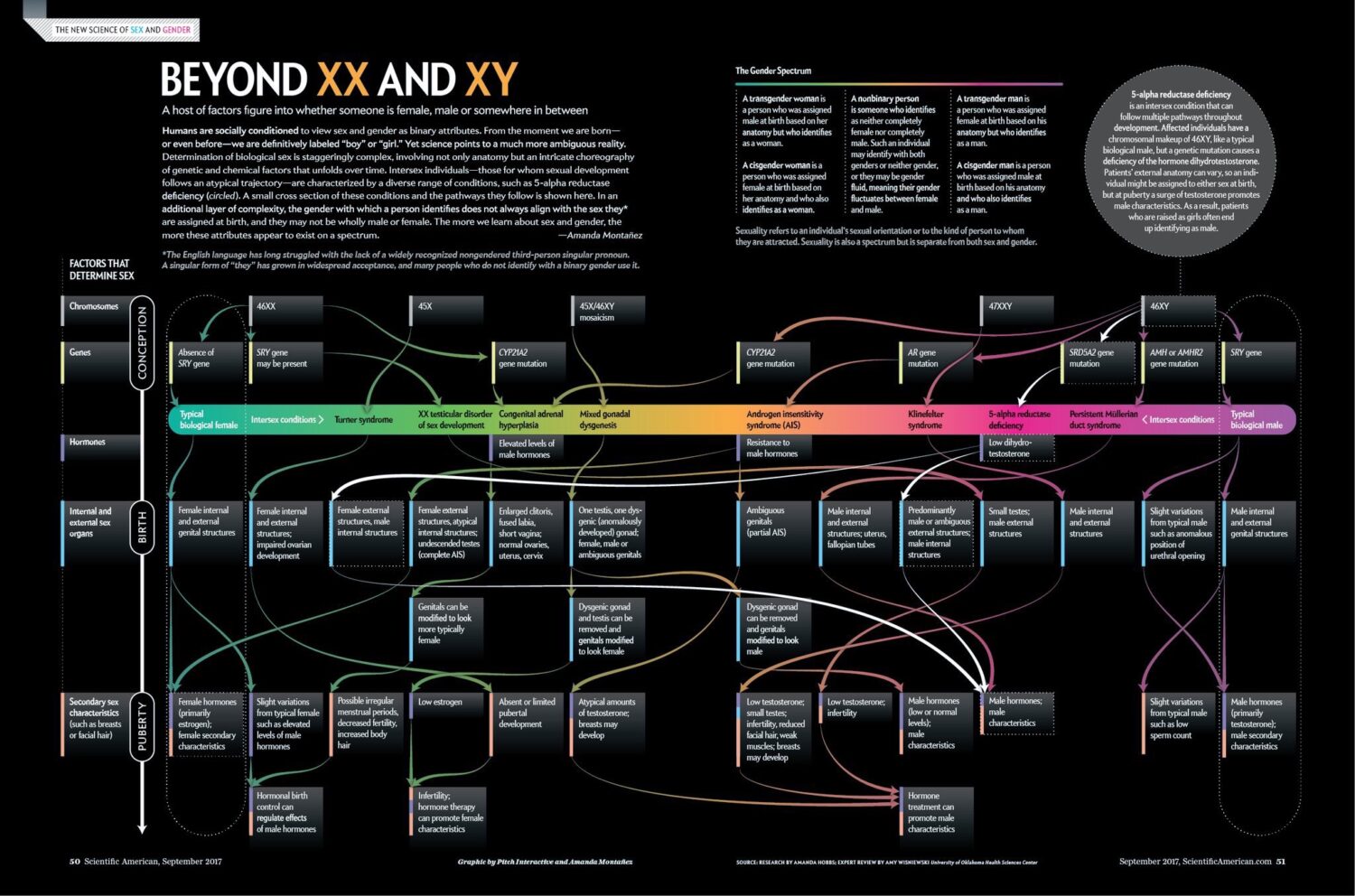 It's not that trans people are "new" so much as that contemporary media genres from high literary modernism to pop art to basic gossip tabloids endeavour to maintain the myth of transgender novelty so that, by rendering us legible "for the first time," they appear vanguard.

@9BillionTigers
"Rather than focusing on "shattering the gender binary," I believe we should turn our attention instead to challenging all forms of gender entitlement, the privileging of one's own perceptions, interpretations, and evaluations of other people's genders over the way those people understand themselves. After all, whenever we assign values to other people's genders and sexualities—whether we call them subversive or conservative, cool or uncool, normal or abnormal, natural or unnatural—we are automatically creating or reaffirming some kind of hierarchy. In other words, when we critique any gender as being "good" or "bad," we are by definition being sexist."

Julia Serano, Whipping Girl: A Transsexual Woman on Sexism and the Scapegoating of Femininity
Fantasy is when the nonbinary character is a whimsical or ethereal being. Science fiction is when the nonbinary character is a robot.

@barilleon
Here are a few authors contributing to the conversation.
EUPHORIA KIDS BY ALISON EVANS (2020)
Australian young adult fantasy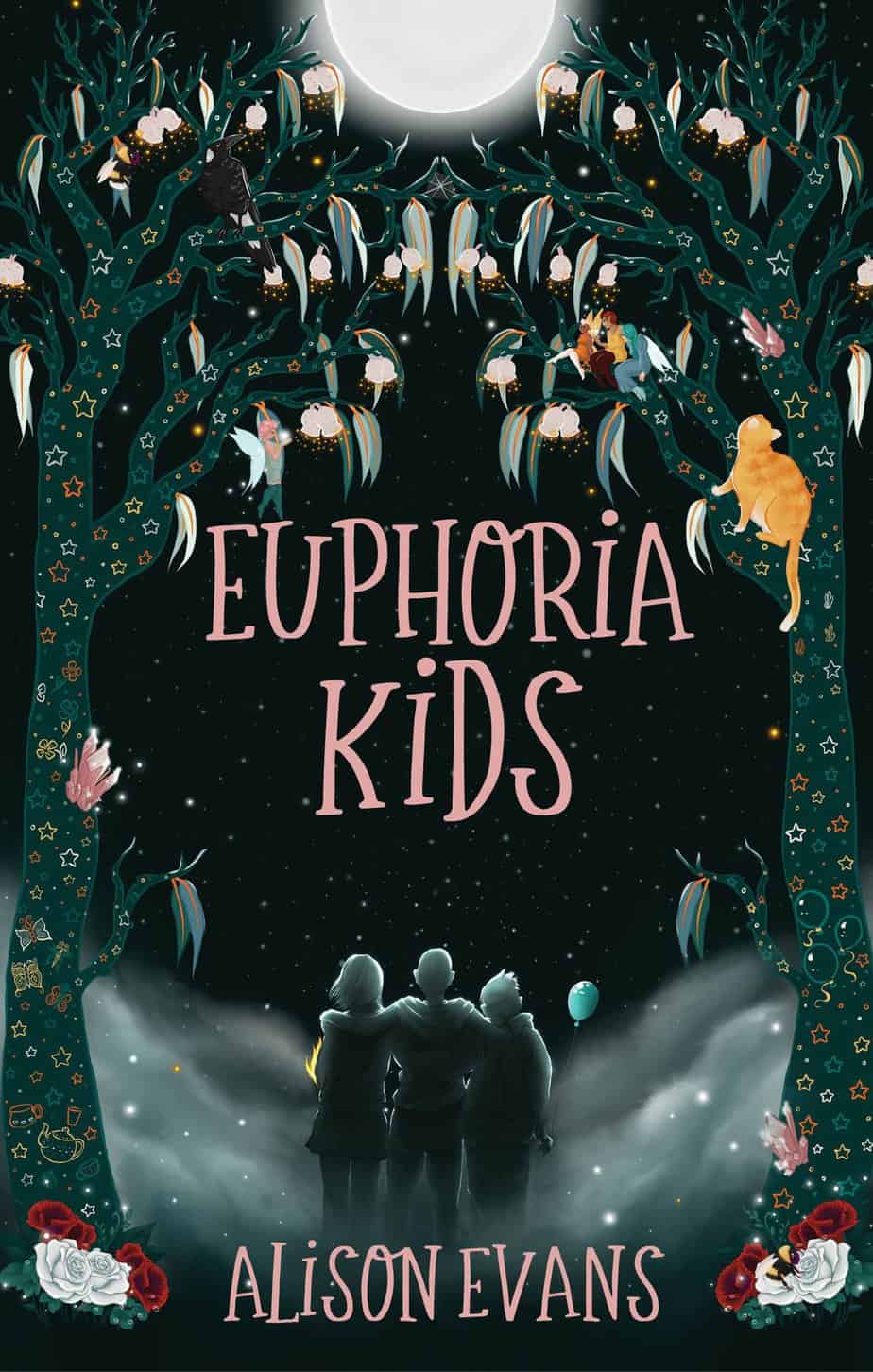 Ever since the witch cursed Babs, she turns invisible sometimes. She has her mum and her dog, but teachers and classmates barely notice her. Then, one day, Iris can see her. And Iris likes what they see. Babs is made of fire.
Iris grew from a seed in the ground. They have friends, but not human ones. Not until they meet Babs. The two of them have a lot in common: they speak to dryads and faeries. They're connected to the magic that's all around them.
There's a new boy at school, a boy who's like them. He hasn't found his real name. Soon the three of them are hanging out and trying spellwork together. Magic can be dangerous, though. Witches and fae can be cruel. Something is happening in the other realm Despite warnings to stay away, the three friends must figure out how to deal with it on their own terms.
Recommended for fans of Francesca Lia Block and Studio Ghibli films.
THE PRONOUN LOWDOWN: DEMYSTIFYING AND CELEBRATING GENDER DIVERSITY BY NEVO ZISIN (2021)
Australian non-fiction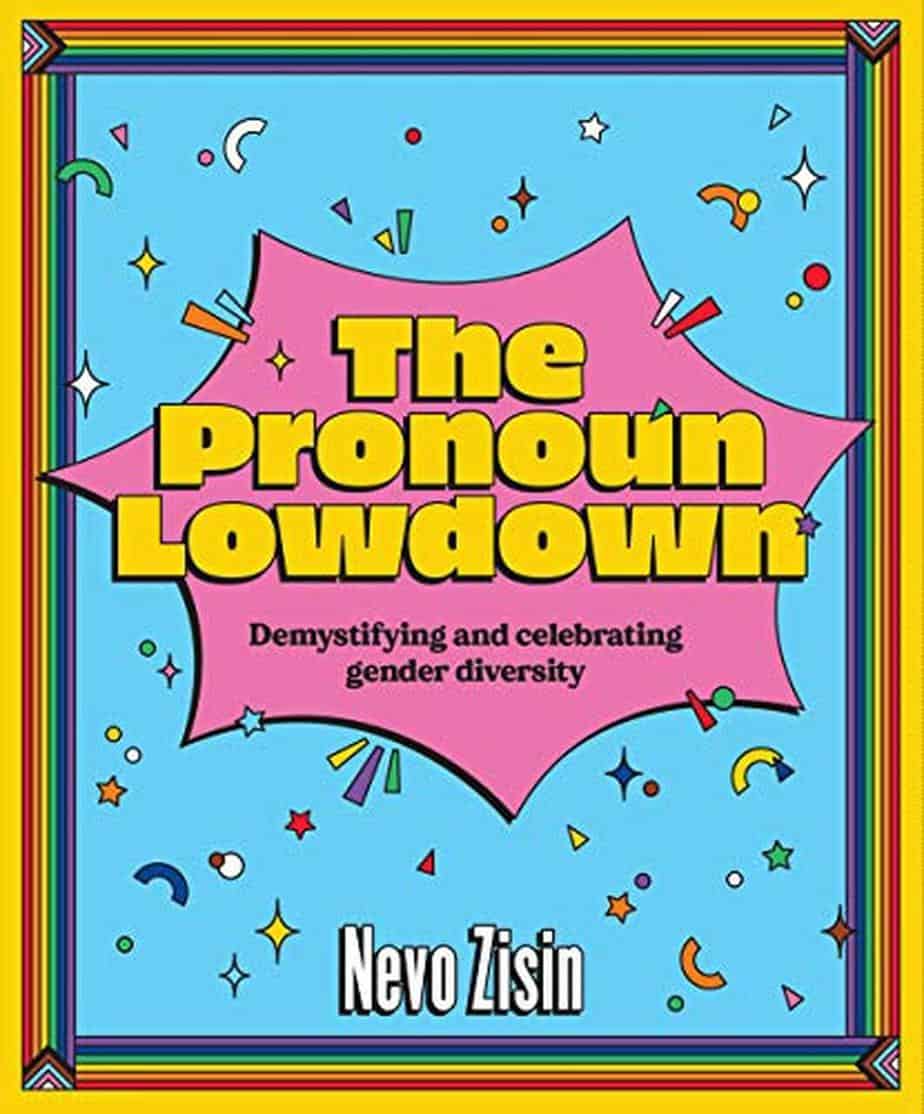 Thanks to the efforts of trans and gender-nonconforming activists, gender-diverse experiences are no longer able to be ignored. These lived experiences (the joyful and the painful) are being seen and heard. This book highlights, demystifies, and celebrates the lived experience of trans and gender-nonconforming folk.
The Pronoun Lowdown is an illustrated history of how the gender binary came about, from ancient Greece to now. Alongside personal anecdotes, it provides examples of subversive historical figures, and demonstrates the gender-neutrality of ye olde language (Shakespeare's and Oscar Wilde's included).
There are also examples of "how to" and "how to not" ask for someone's pronoun, and other advice for avoiding generally bad behavior. (We needn't be gendering a stranger's dog, people. C'mon!) This book also breaks down how different languages navigate (or, struggle to navigate) pronouns.
FINDING NEVO BY NEVO ZISIN (2017)
Australian autobiography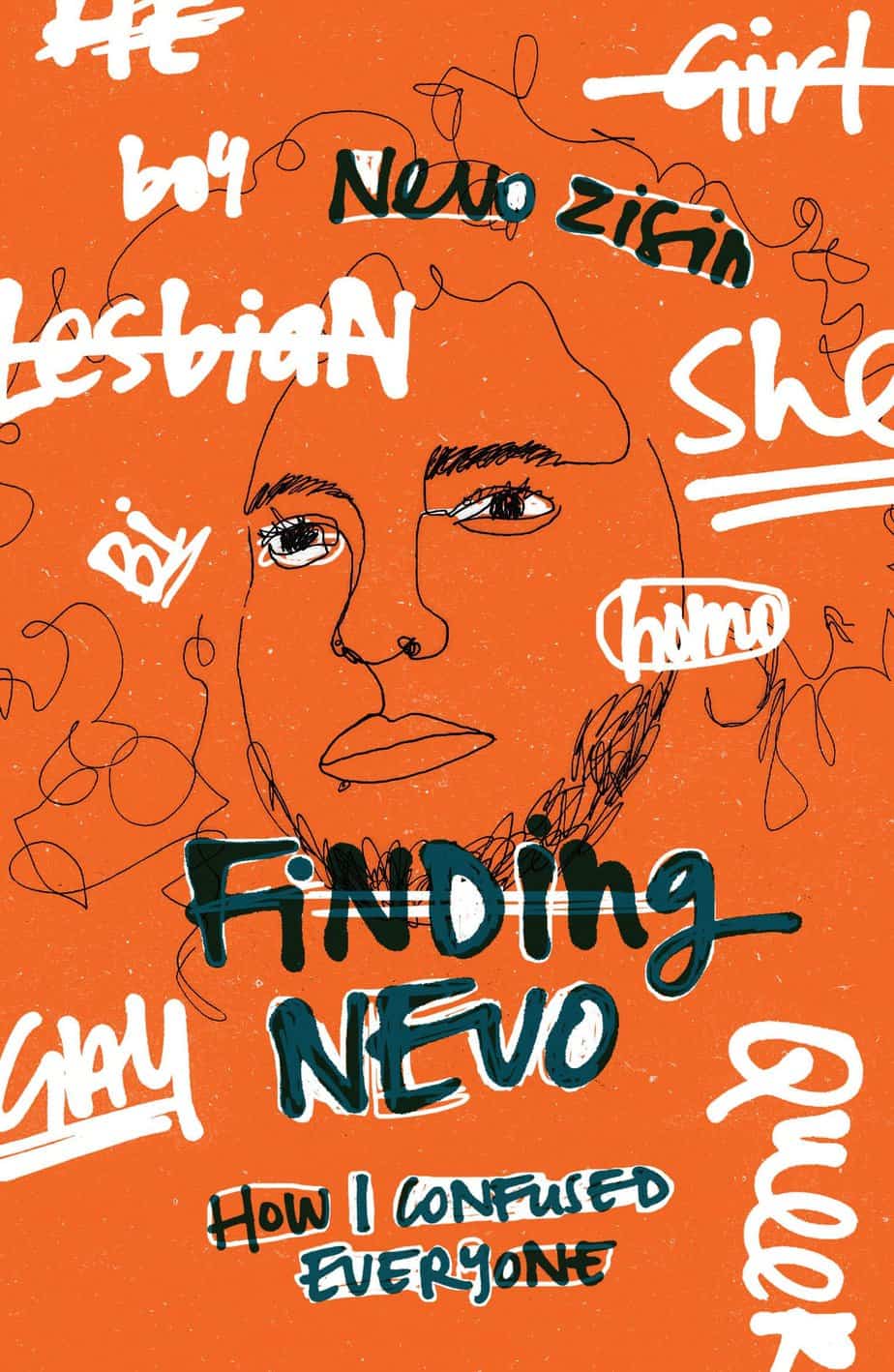 Meet Nevo: girl, boy, he, she, him, her, they, them, daughter, son, teacher, student, friend, gay, bi, lesbian, trans, h0mo, Jew, d*ke, masculine, feminine, androgynous, queer.
Nevo was not born in the wrong body. Nevo just wants everyone to catch up with all that Nevo is. Personal, political and passionate, Finding Nevo is an autobiography about gender and everything that comes with it.
GENDERQUEER BY MAIA KOBABE (2019)
American, graphic novel, memoir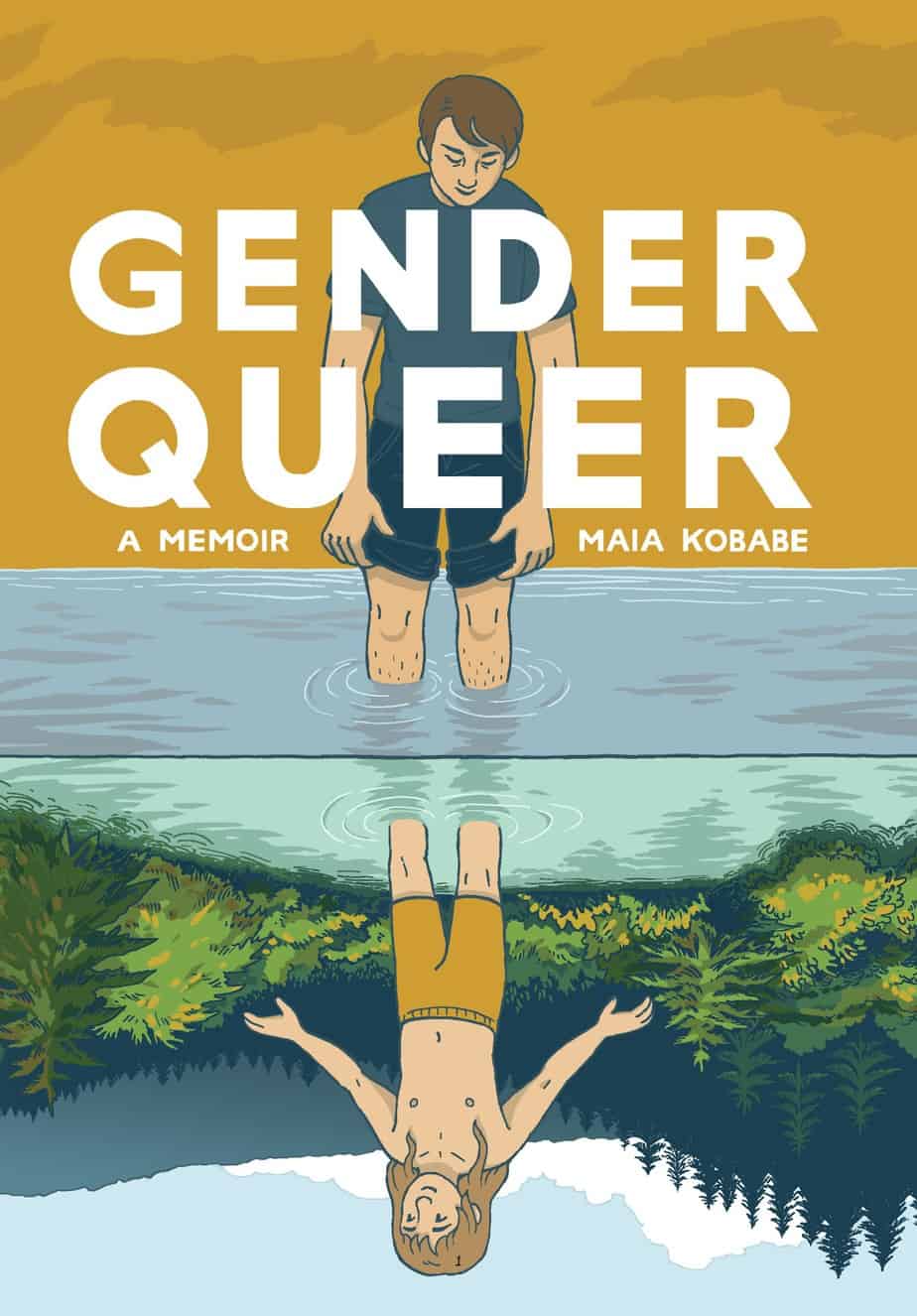 In 2014, Maia Kobabe, who uses e/em/eir pronouns, thought that a comic of reading statistics would be the last autobiographical comic e would ever write. At the time, it was the only thing e felt comfortable with strangers knowing about em. Now, Gender Queer is here. Maia's intensely cathartic autobiography charts eir journey of self-identity, which includes the mortification and confusion of adolescent crushes, grappling with how to come out to family and society, bonding with friends over erotic gay fanfiction, and facing the trauma of pap smears. Started as a way to explain to eir family what it means to be nonbinary and asexual, Gender Queer is more than a personal story: it is a useful and touching guide on gender identity–what it means and how to think about it–for advocates, friends, and humans everywhere.
A HOUSE FOR EVERYONE: A STORY TO HELP CHILDREN LEARN ABOUT GENDER IDENTITY AND GENDER EXPRESSION BY JO HIRST AND NAOMI BARDOFF (2018)
Australian picture book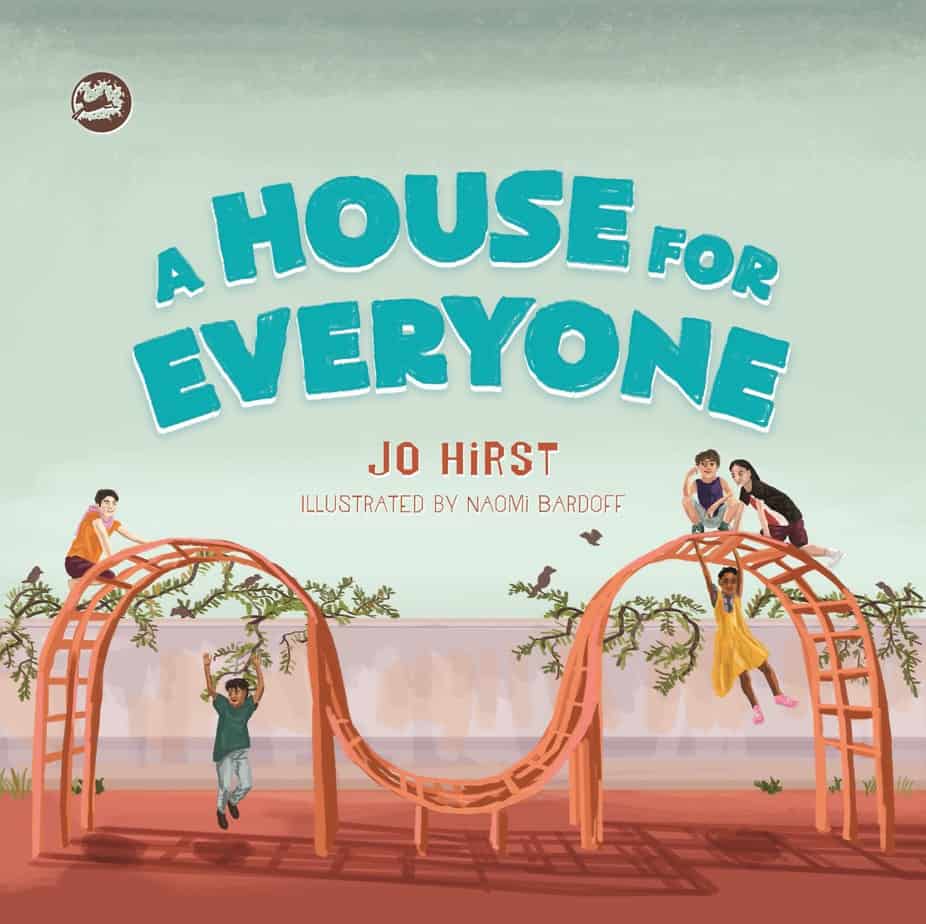 Jackson is a boy who likes to wear dresses. Ivy is a girl who likes her hair cut really short. Alex doesn't feel like 'just' a boy, or 'just' a girl. They are all the same, they are all different – but they are all friends.
At lunchtime, all of Tom's friends gather at school to work together building their house. Each one of them has a special job to do, and each one of them has a different way of expressing their gender identity.
A very simple story that challenges gender stereotypes and shows 4 to 8 year olds that it is OK to be yourself. An engaging story that is more than just an educational tool; this book will assist parents and teachers in giving children the space to explore the full spectrum of gender diversity and will show children the many ways they can express their gender in a truly positive light.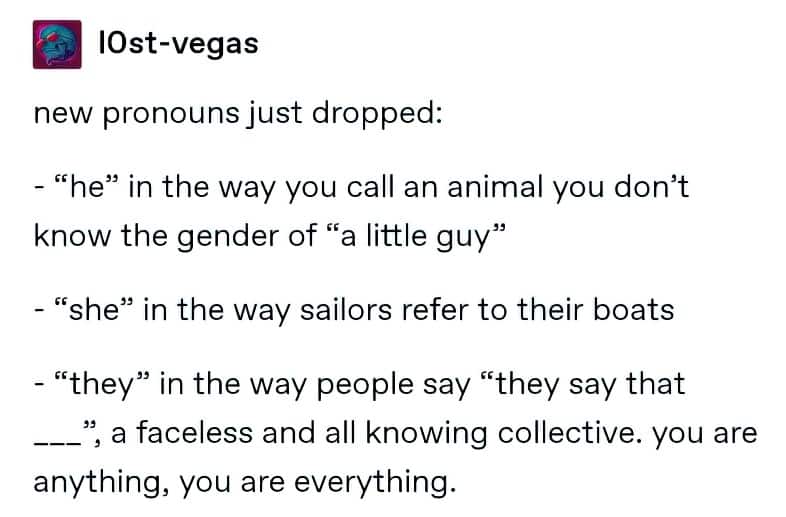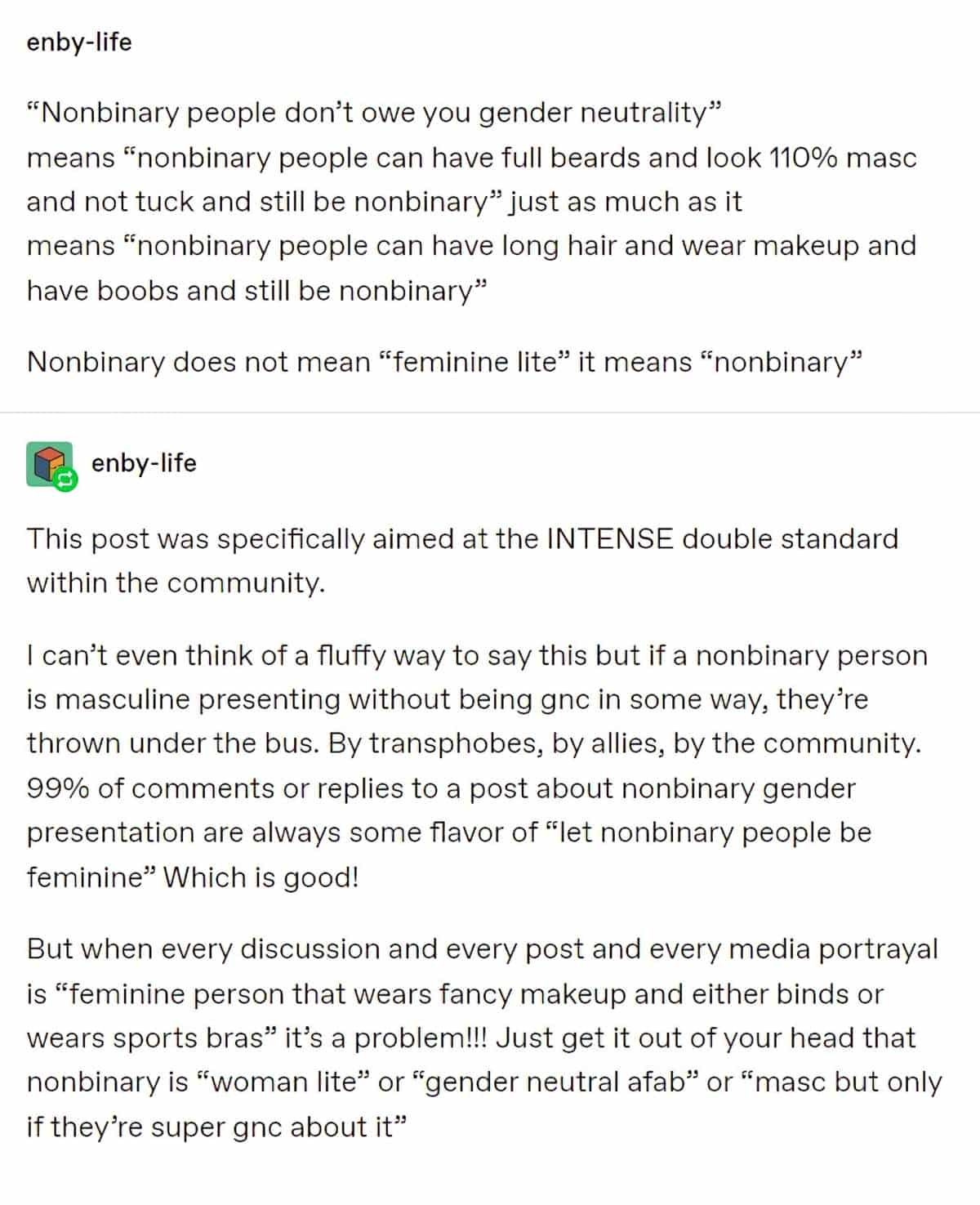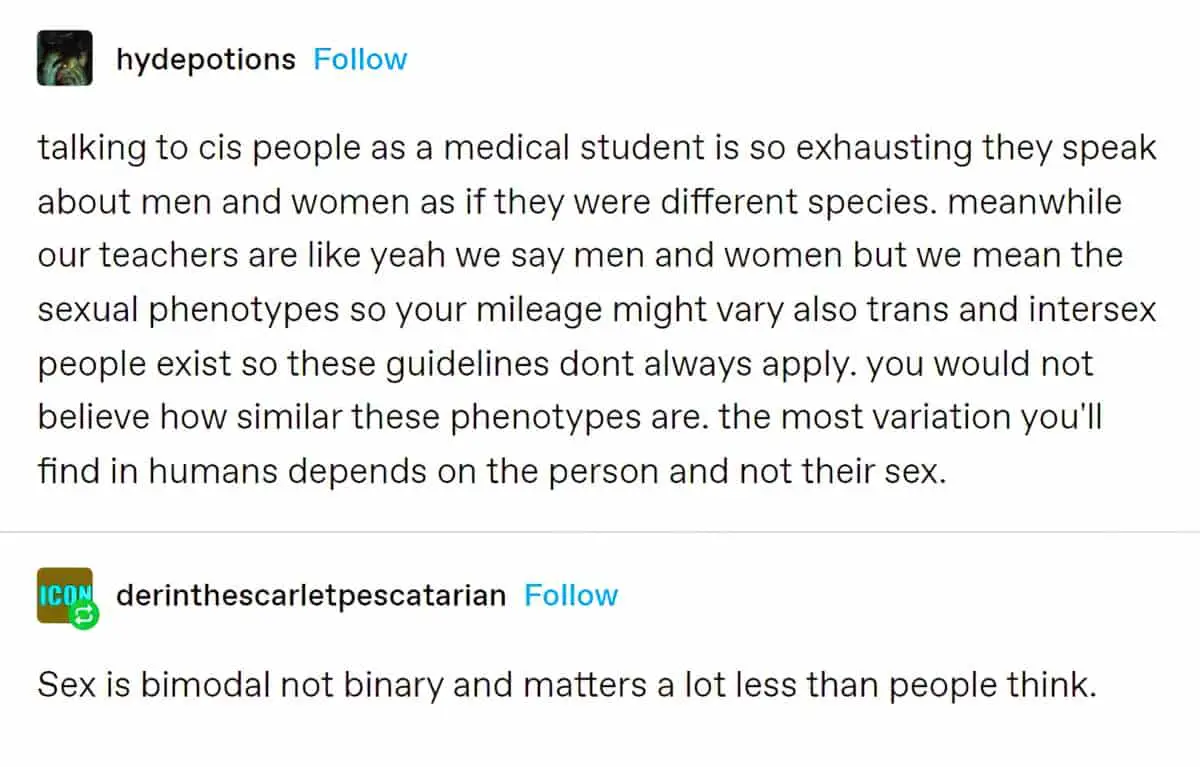 gender is violent for many reasons, one of them being that it categorizes each of us and predetermines how we are to exist and how that existence should be maintained. if we can agree that the formulation of the slave is violent, we can agree that gender is, too.

"it categorizes each of us and predetermines how we are to exist and how that existence should be maintained." this needs to be highlighted!!!!

@DaShaunLH
Some Christians are using sacred texts to embrace a broader understanding of gender by Deena Prichep at NPR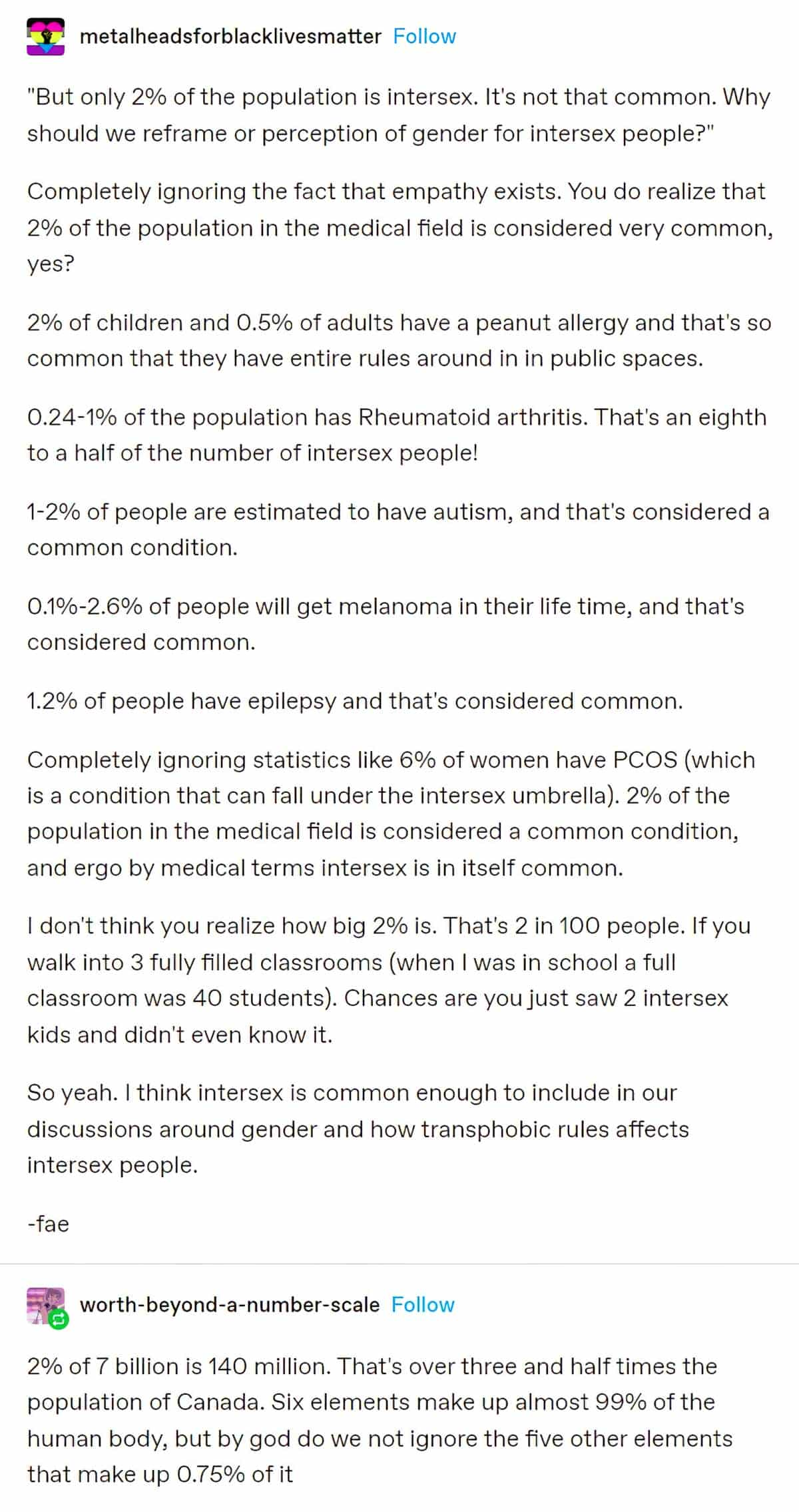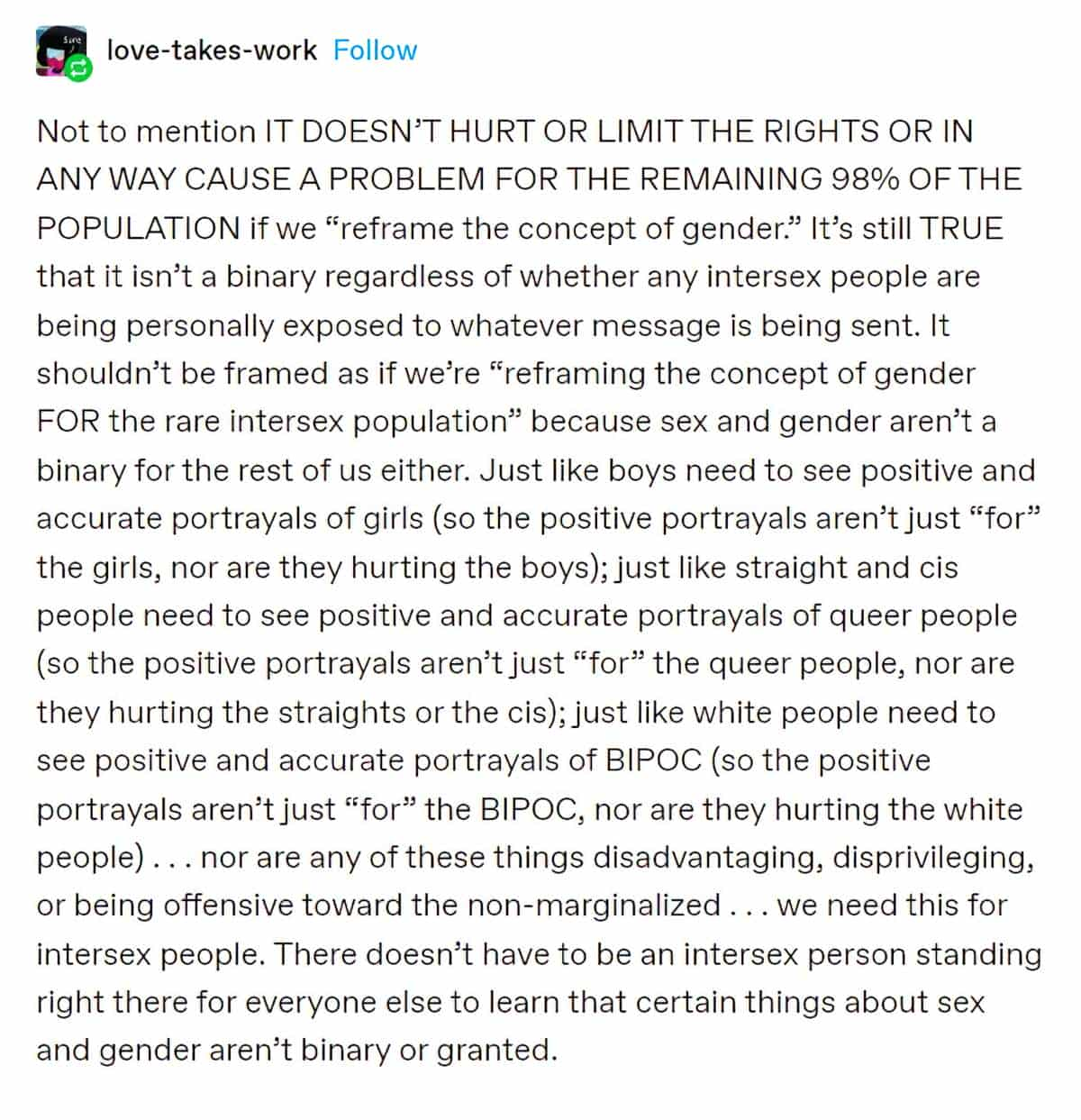 The Number Zero: All numbers are either positive or negative. That's just basic math.

MATH CONCEPTS THE STATE OF FLORIDA FINDS OBJECTIONABLE by CARLOS GREAVES at McSweeneys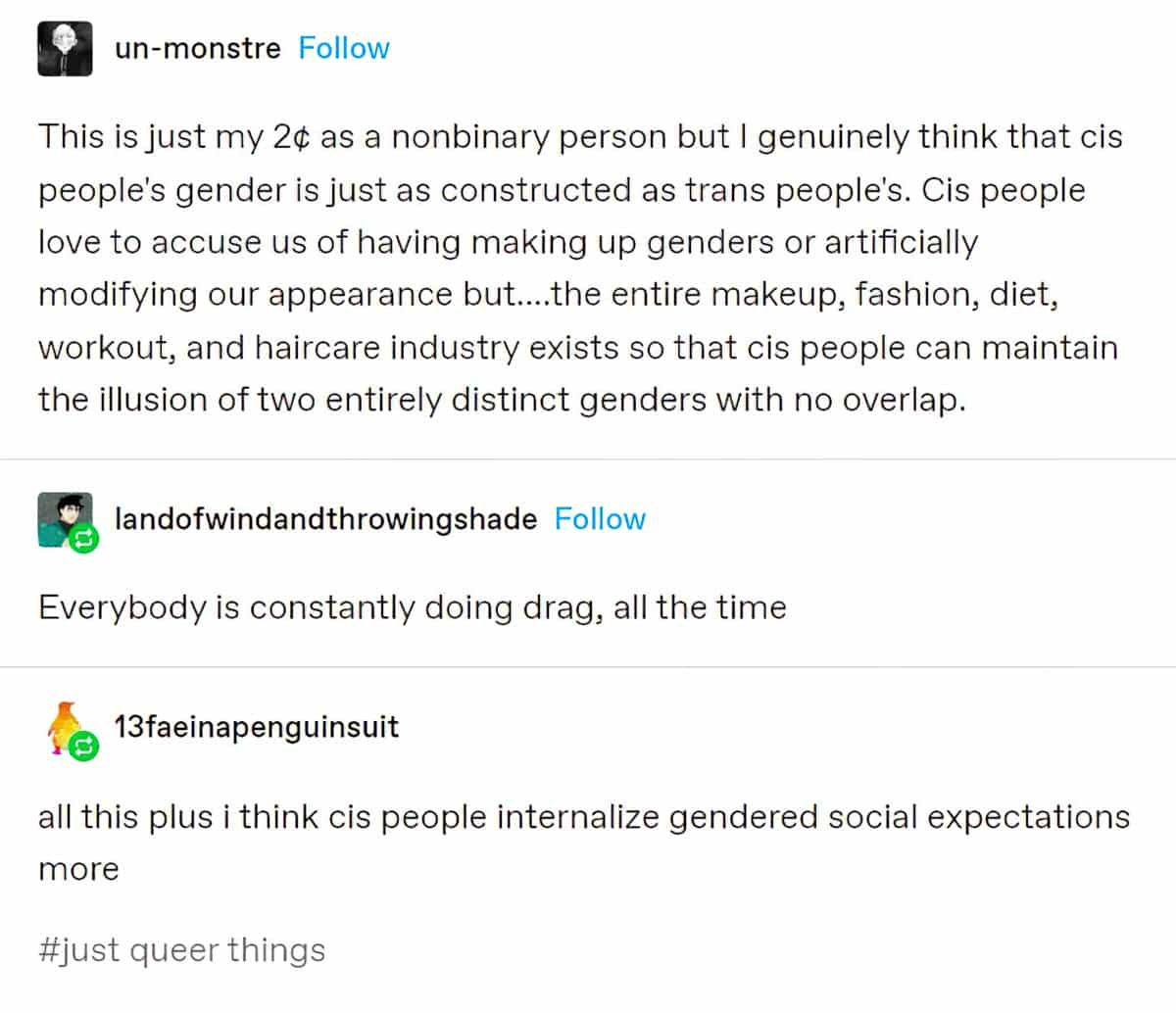 Discovered in the deep: the rainbow fish that's born female and becomes male, The Guardian, referring to the rose-veiled fairy wrasse.
There is no definition of woman which includes all cisgender women and excludes all others.