Here are the names of the Smurfs from the iconic cartoon TV series (1981-1989). I have included the Smurfs as they appeared in real life*. Never before seen pics! (Made with artificial intelligence.)
*headcanon alert
SMURFETTE
All of the Smurfs are agender/non-binary but a few of the Smurfs have a binary gender expression. Smurfette is trans femme. She wears a blonde wig and loves to play with blue make-up and body paint.
While those smurf hats are legendary, Smurfs actually wear a variety of hats depending on the weather and outfit.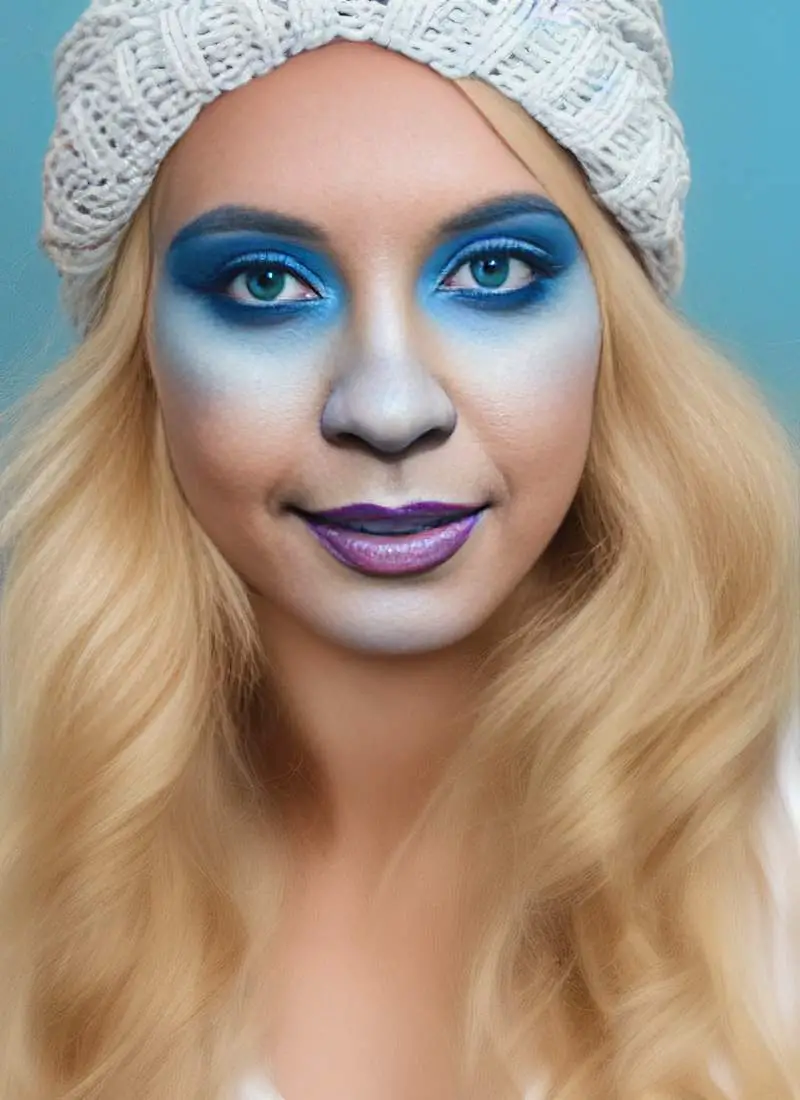 PAPA SMURF
This black and white photo of Papa Smurf was colorized to give him a blue tint. Papa Smurf was always old and wrinkly, even as a baby. He has always been called Papa as a joke, so decided to roll with it.
This is him as a baby.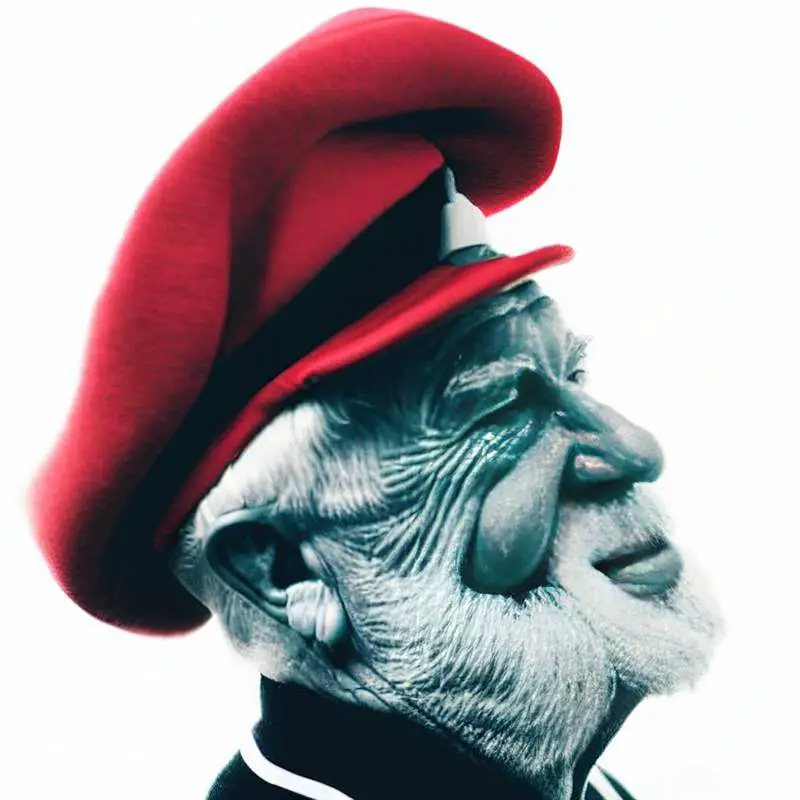 CLUMSY SMURF
Brave or stupid? There's no distinction. Clumsy Smurf is well-liked and would do anything for you.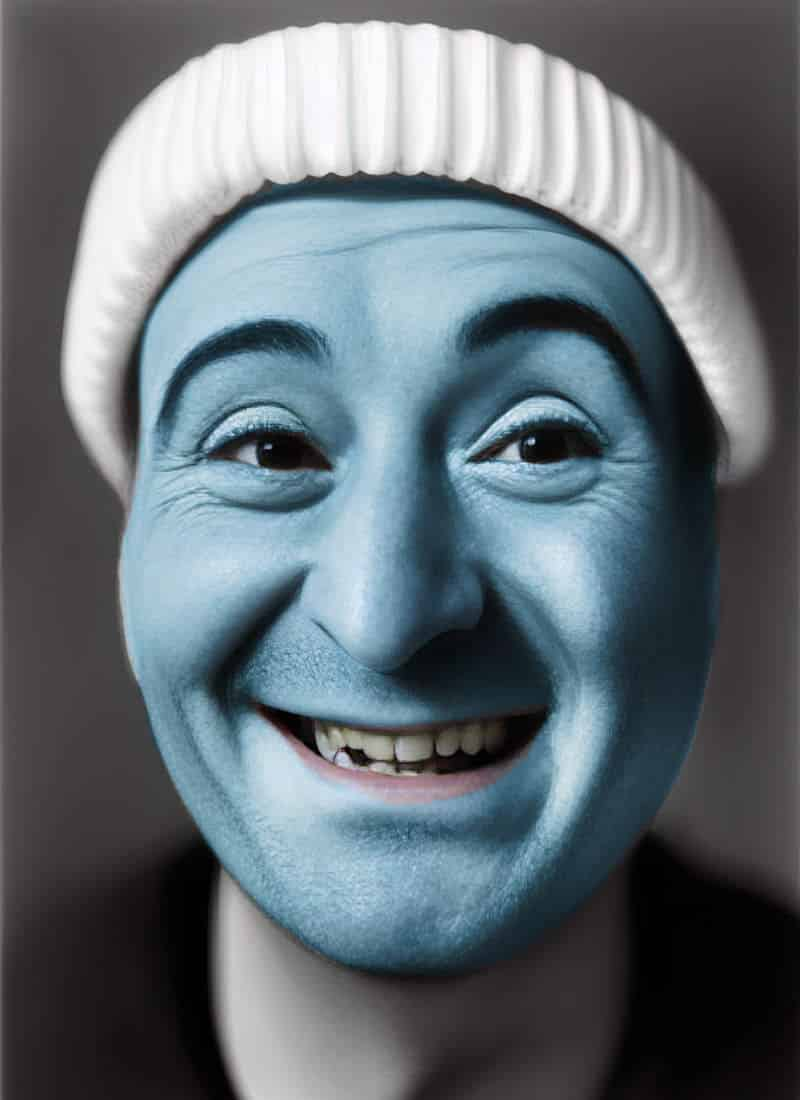 BRAINY SMURF
Brainy Smurf is not smart. The glasses are non-prescription lenses, for fashion purposes only. The village gag is that Brainy and Smurfette are in love. In fact, Smurfette can't stand Brainy. Brainy is forever explaining things that don't need explaining, and when Smurfette is dressed femme, she cops it bad.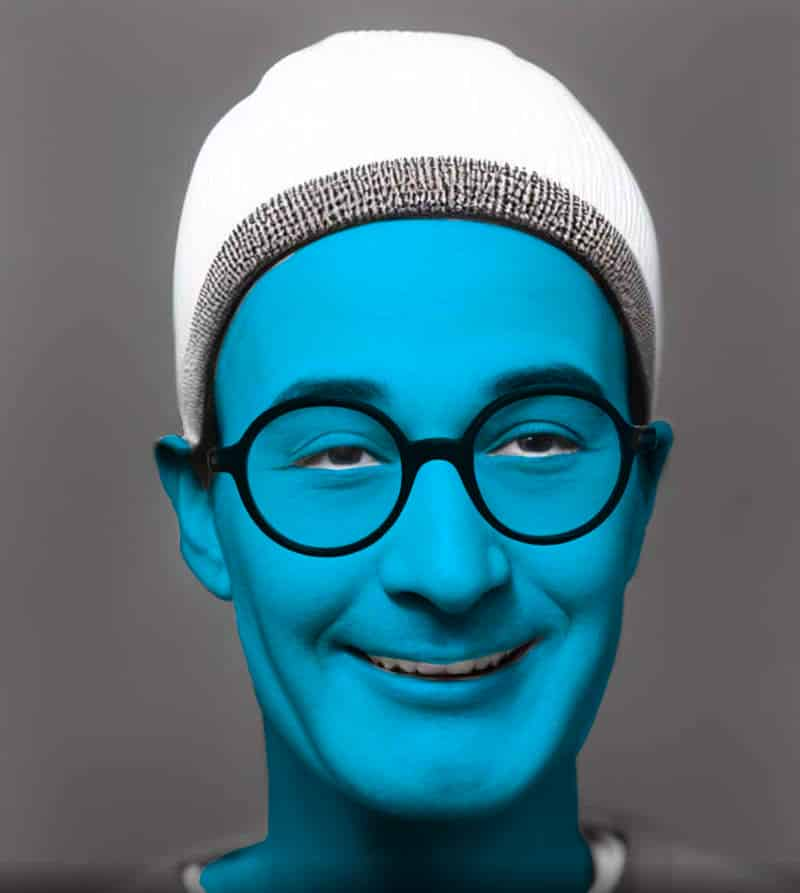 GROUCHY SMURF
This is actually just their thinking face. They have never found a hat which makes them look amiable. After many years of being called Grouchy, they did sometimes end up Grouchy about it.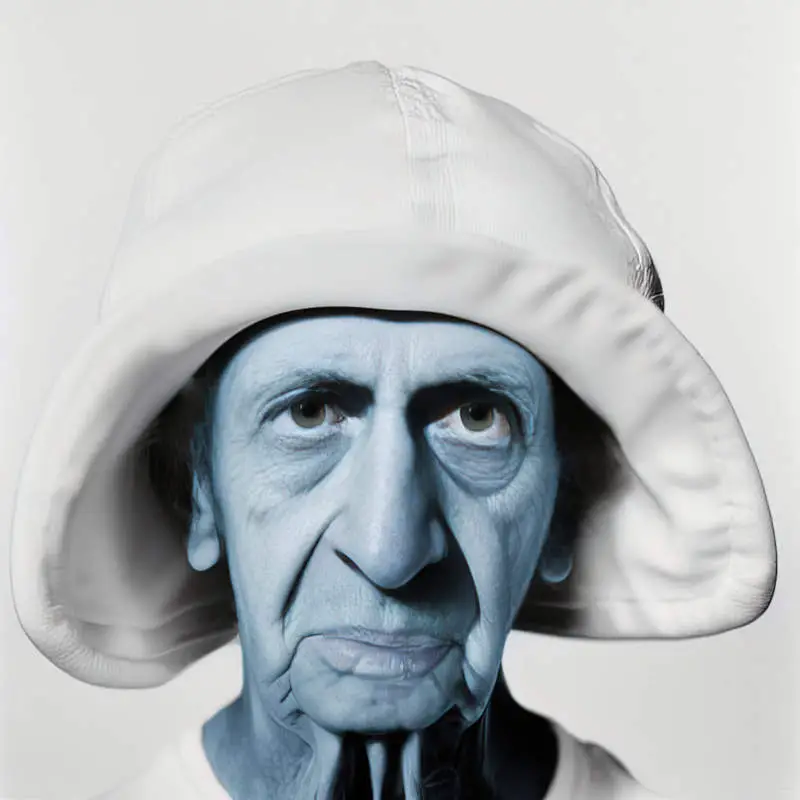 HEFTY SMURF
Hefty Smurf is into body-building. They're also into ink. Hefty's tatts are designed by Painter Smurf. Hefty asked for something original, then got a heart with an arrow. By the time Hefty realised they were getting the most hackneyed tatt out there, it was too late.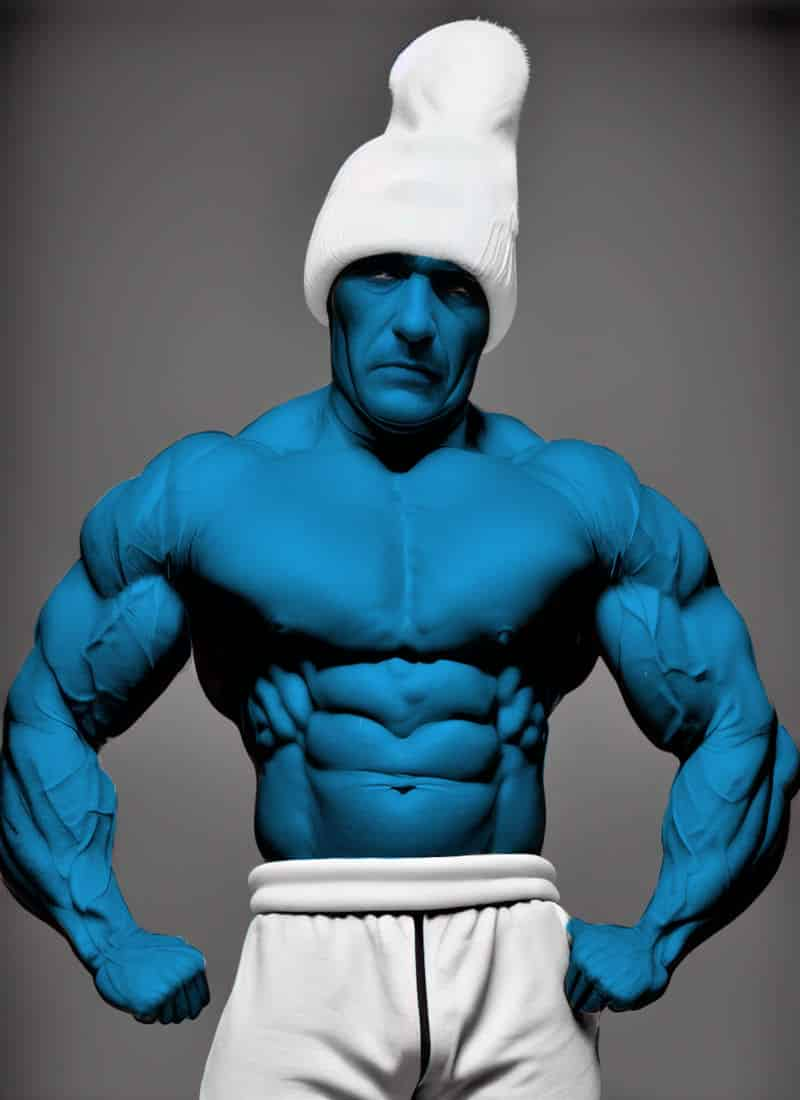 GREEDY SMURF
Sometimes conflated with Chef Smurf (in canon).
Some people just love food, okay? Greedy Smurf prefers 'Foodie'. 'Greedy' contains unnecessary moral judgement.
They love to eat, but they also love to entertain, and provide delicious food for others.
JOKEY SMURF
Jokey Smurf will keep gifting those bomb boxes for as long as people keep falling for it. This gag is proof that the story resets at each new episode. Each episode happens in an alternative universe, where none of the previous episodes really happened. Incidents are parallel iterations of what might have happened.
CHEF SMURF
There's no way Chef can make food for the entire village. Greedy frequently helps out in the kitchen. Chef lets Greedy taste the dishes. They make extra so that Greedy can eat their fill before dinner is served.
VANITY SMURF
Vanity carries a mirror, not out of vanity but due to very low self-confidence. They frequently wonder if they are fit to be seen in company. However, as they aged, they realised age is a great leveller. Their confidence improved. Poor body image was no longer an issue, and they found bliss in their entirely blue but somehow-still-unique wardrobe. Vanity Smurf became a style icon.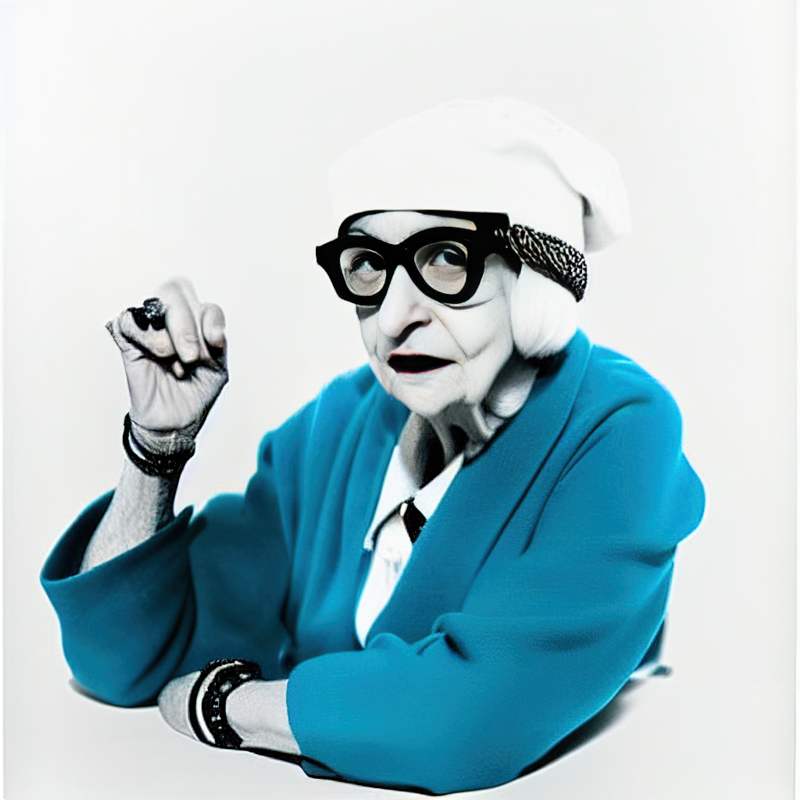 HANDY SMURF
The problem with being known as "Handy" is, whenever someone needs a picture hook shifted or a lightbulb changed, guess who's expected to do it? Just because you find overalls comfy doesn't mean you're handy, ffs! And now it's their entire identity!
SCAREDY SMURF
Unmedicated anxiety disorder looks like this. Also, Scaredy's fear isn't entirely unwarranted, given as how they're constantly in danger of being stormed by the evil Gargamel and that ginger cat which is more scary to a Smurf than a leopard is to a human.
TRACKER SMURF
Tracker Smurf is really into hiking. Also has the olfactory powers of a pig because they can sniff out truffles. They never tell Chef about this, instead keeping the goods for themself.
SLOPPY SMURF
Sloppy trained a fly for a pet as a gag and everyone said, "Ew! Dirty!"
HARMONY SMURF (ROCKER SMURF)
The great thing about Harmony: They're rubbish at playing wind instruments but play anyway.
The not so great thing about Harmony: They could have picked pretty much any other instrument to be bad at and it wouldn't have been as annoying as a trumpet.
PAINTER SMURF
Painter Smurf gets sick of people asking if they paint houses. No. Painter Smurf is an artiste. There is literally no way Painter Smurf would speak with a foreign accent. They have lived among the other Smurfs all their life and they speak with exactly the same dialect as everyone else. However, all the Smurfs can look a bit same-same after a while, so anything you can do to make yourself stand out from the crowd, right?
POET SMURF
No one told Poet Smurf that poems don't need to rhyme. Finding words that rhyme are Poet Smurf's life work. They pretty much wander about like a flaneur until rhymes happen by accident.
FARMER SMURF
Although Farmer Smurf is the only official farmer, this village doesn't run without everyone pitching in. They grow their own crops, after all, and without the machinery of modern agriculture.
Farmer Smurf has a strong Prostestant work ethic, and not much patience for anyone who can't work as hard as them.
NATURAL SMURF (NAT SMURFLING)
Nat Smurfling is very similar to Wild Smurf, except for making 'Hillbilly' a part of their identity. Grew younger after an incident and is now a permanent child.
SNAPPY SMURFLING
Like Natural Smurf, grew younger. Wears a yellow t-shirt with a storm cloud on it.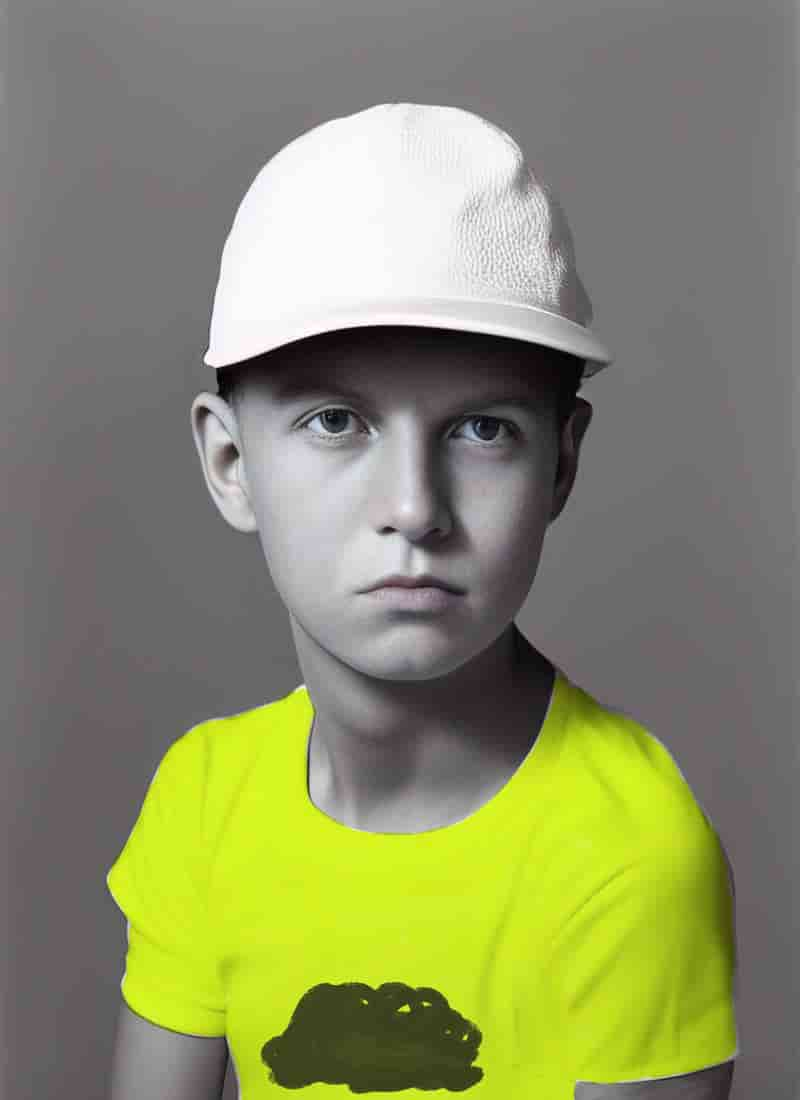 SLOUCHY SMURFLING
Another Smurf which grew younger. Slouchy is your archetypal unenthusiastic teenager. Wears a red t-shirt and a loose-fitting white cap and always looks like they don't care.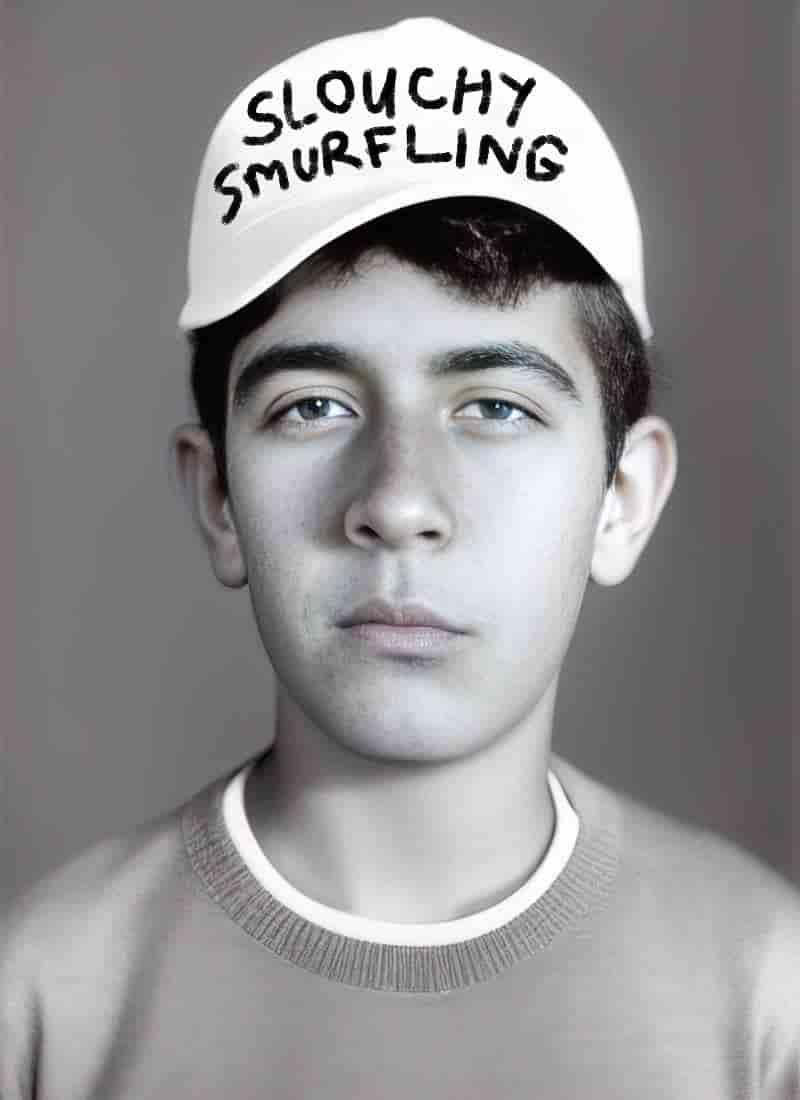 GRANDPA SMURF
Even more ancient than Papa Smurf, which is hard to believe. Grandpa has a longer beard.
BABY SMURF
Like all of the Smurfs, Baby was brought by a stork. Even the cranky older Smurfs like Baby. Baby refuses to grow up, understanding that this would not be in their best interest.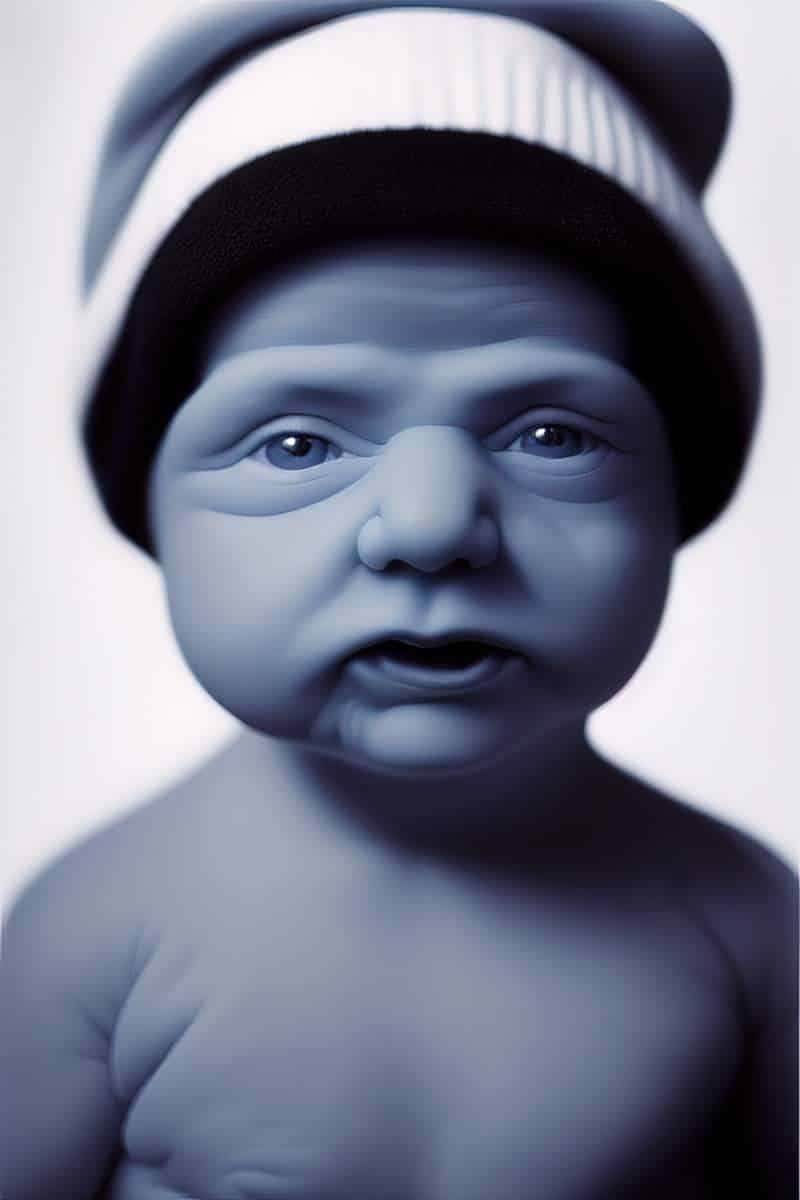 SASSETTE SMURFLING
The Pippi Longstocking of Smurfs. Trans femme, with a red wig to distinguish herself from Smurfette, ostensibly her sister, though only because they are found family. Both came from Gargamel, who meant to unleash evil upon the Smurf world after reading some Greek Myths and The Old Testament, in which 'Women Are Terrible Like That'.
But Gargamel's trick didn't work, because almost none of the Smurfs are even into femmes. Gargamel was foiled again!
ALCHEMIST SMURF
Just as well the village has an Alchemist because the doctor is a charlatan and the nurse is no better.
TIMID SMURF (ACTOR SMURF)
There are several shy Smurfs in the village but they're each too shy to start friendships with each other. They started acting as a personal challenge and it came surprisingly naturally. When acting, Timid Smurf can be someone else entirely.
ARCHITECT SMURF
The man behind the iconic mushroom architecture!
You don't normally see him with his glasses on. He prefers contact lenses during the day because he doesn't like to get confused with Brainy Smurf, who is not actually Brainy at all.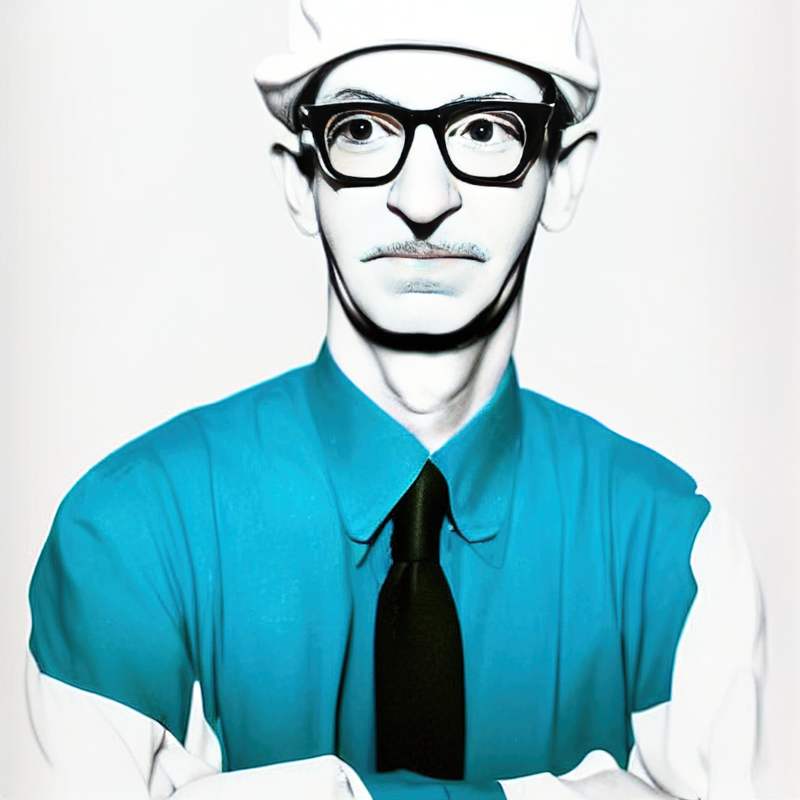 BAKER SMURF
Baker Smurf bakes the village bread.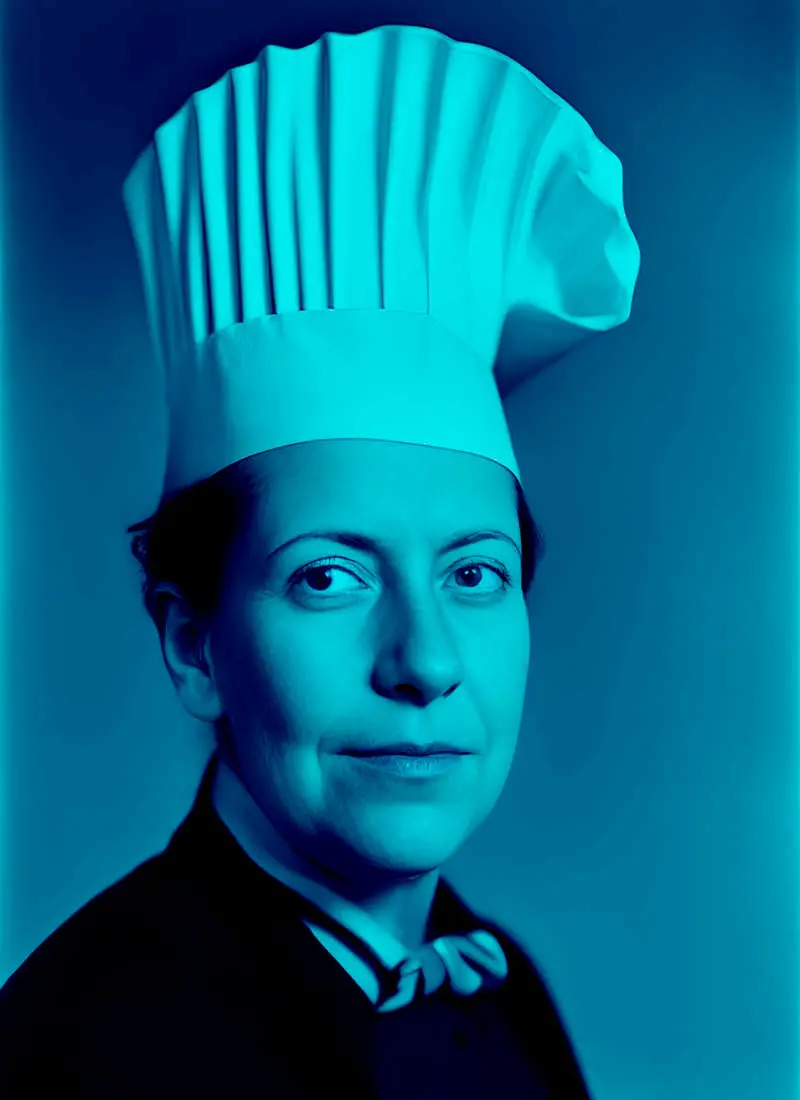 DABBLER SMURF
Dabbler Smurf suffers. As the only straight allocishet man in the entire freaking village, no one understands him. He is constantly searching for love but can't find it. He's called a dabbler because he's always thinking about sex and can't hyperfocus on a single darn thing. He abandons projects halfway through.
DOCTOR SMURF
Doctor Smurf practises medicine with zero qualifications. Advice does more harm than good. Pretty much like the Medieval era.
DOPEY SMURF
Dopey Smurf has auditory processing issues. When other Smurfs tell them to do something, they misunderstand. They try to mask their difficulties and fail, earning them a cruel nickname. However, Dopey and Lazy have each other.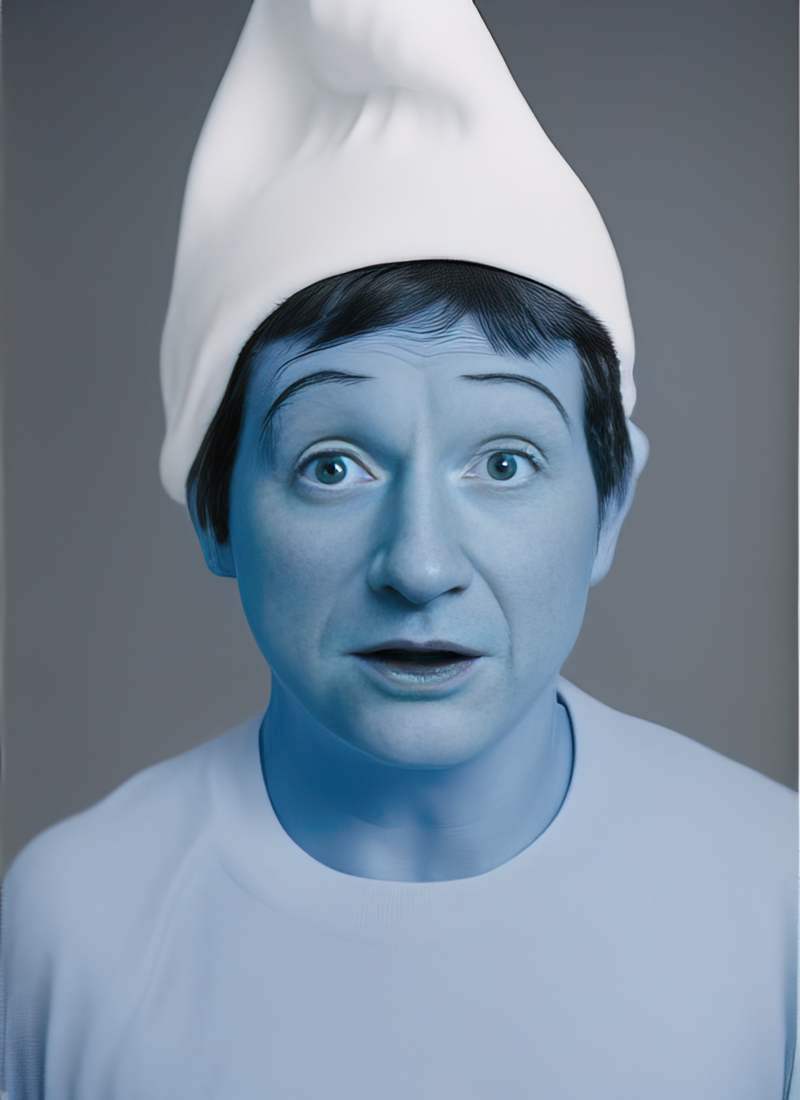 ENAMORED SMURF
Smurfette's creepy stalker. None of the other Smurfs speak up, which is pretty much how it happens in human world, too.
FINANCE SMURF
Finance Smurf read five popular books on capitalism and fancied themself an expert before introducing money to Smurf Village. It didn't go well.
FLYING SMURF (AVIATOR SMURF)
No one has ever asked why Flying Smurf is so keen to flee Smurf Village. Someone should have asked. What happened there?
KING SMURF
The sociopathic Smurf who fancies himself King. Power is his thing.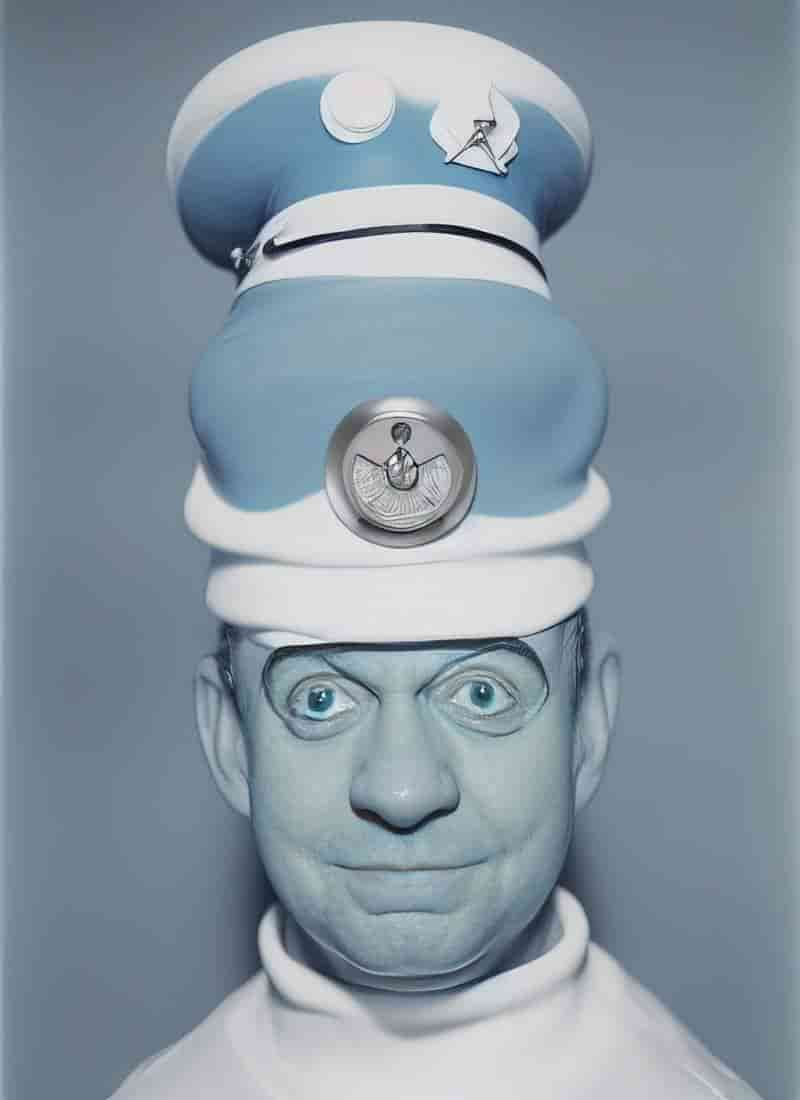 LAZY SMURF (SLEEPY SMURF)
Lazy Smurf actually has unmedicated narcolepsy. Stimulant medication is unavailable in Smurf Village.
MINER SMURF
As a miner, Miner Smurf feels an Irish accent is apt. Of course, mining is not a solitary pursuit. Miner Smurf actually spends their days fossicking. They call it mining for the gravitas.
NANNY SMURF (GRANNY SMURF)
For most of the 1980s and the decades before, Nanny/Granny was trapped in a castle. In canon, she's an old flame of Papa Smurf.
NOSEY SMURF
'Curious Smurf' would be kinder and more apt. Instead they get 'Nosey', as if curiosity were a bad thing. Really, the 'Nosey' moniker belongs to Reporter Smurf.
EDITOR SMURF
Just don't get into a discussion about Oxford commas. Not if you want to escape before dinner time. Editor Smurf also has strong opinions on dangling prepositions.
REFLECTION SMURF (HUNDREDTH SMURF)
REPORTER SMURF
Unlike Nosey, Reporter has turned nosiness into a vocation. Reporter Smurf is the shock jock of Smurf Village, always after salacious gossip.
SNEEZY SMURF (SICKLY SMURF)
You know what's terrible? Living in the forest when you're allergic to pollen. "It's allergies! It's allergies!" Clearly, as no one else ever catches anything from Sneezy.
Sneezy is basically allergic to everything and has had a few tracheotomies.
STINKY SMURF
Stinky Smurf has sensory processing issues around water and only takes a bath when other Smurfs start making comments.
SWEEPY SMURF
Sweepy affects a British accent. They decided this was necessary after watching Mary Poppins as a kid. That's when they decided to become a chimney sweep when they grow up. Why they thought this looked like a fun job, no one can fathom.
TAILOR SMURF
Tailor Smurf affects a New York Jewish accent, though they have never been to New York. They think that's how tailors have to sound.
Tailor makes all the clothes in the village which is a lot of work. That's why each Smurf only has two sets of identical clothes. (One to wear, one in the wash.)
WEAKLING SMURF (WIMPY SMURF)
Weakling Smurf is the physiological inverse of Hefty Smurf, but you can't tell how strong someone is by looking at them. Weakling is skinny but sinewy. Watch out.
WILD SMURF
Wild Smurf is the Tarzan of Smurfs. Talks to animals, wears nothing but leaves.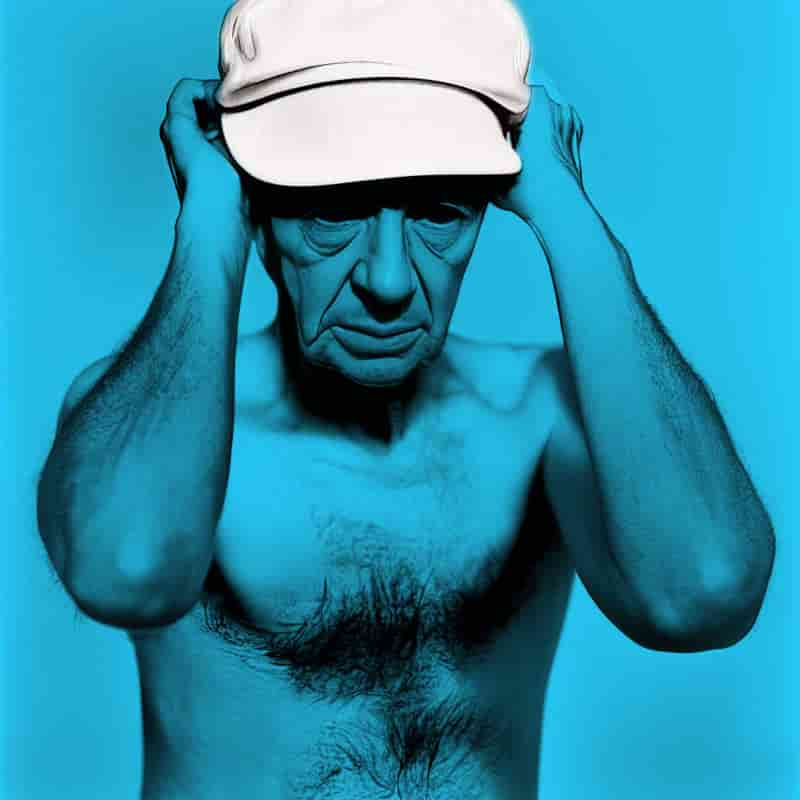 WEEPY SMURF
Weepy has ready access to their emotions and if the Smurfs had TV, Weepy would make a great actor. They feel things at a very deep level. It is stressful and depressing for them, that their village is in constant peril because of a nutjob called Gargamel and his evil ginger cat.
TUFFY SMURF
Tuffy knows Karate, and a few other Japanese words. He found a black belt in the forest one time and thinks this means he's first-dan in all of the martial arts.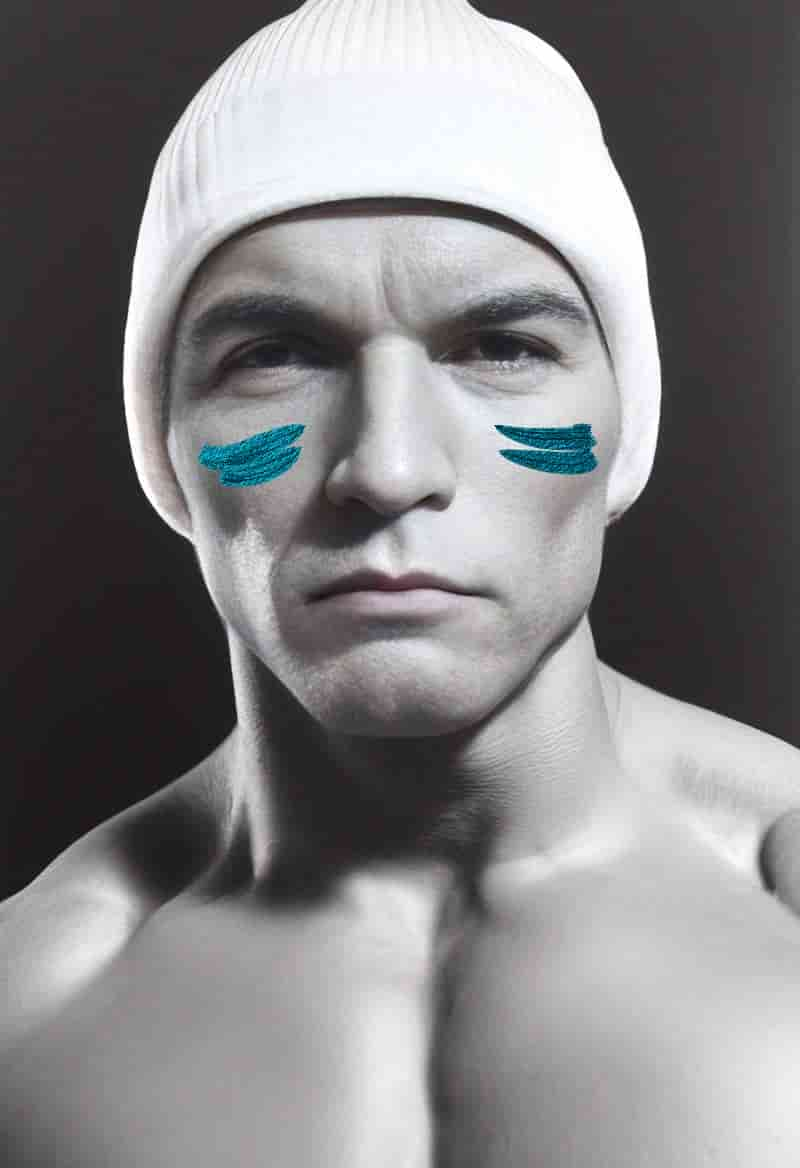 WOOLY SMURF
Wooly Smurf is a sheep shearer and speaks with a Texan accent for fun. It's not easy shearing a sheep when you're Smurf sized. On the plus side, a single sheep shear lasts an entire Smurf Village an entire winter season.
NURSE SMURF
Nurse Smurf is afraid of blood but they're okay with headaches and hypochondria. Fortunately, the Smurfs are a sturdy, healthy bunch.
LUCKY SMURF
Lucky Smurf has an addictive personality and it's just as well they live in the forest otherwise they'd be at the casino 24/7, drinking two dozen Red Bulls and chuffing cigarettes.
LUMBERJACK SMURF (TIMBER SMURF)
This is a rare photo of Lumber-jack Smurf, who most people know as a blokey, hyper-masculine type.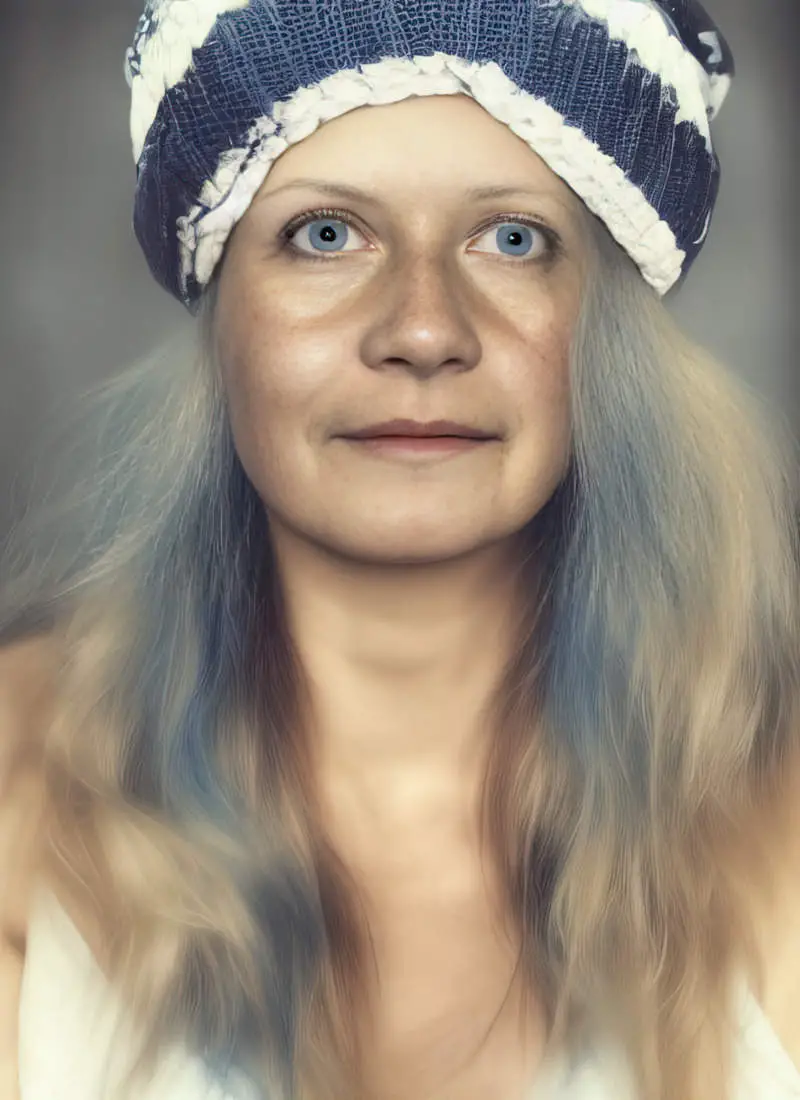 PRETENTIOUS SMURF
Whereas Vanity Smurf is driven by insecurities around their appearance, Pretentious Smurf is a narcissist. They don't get along.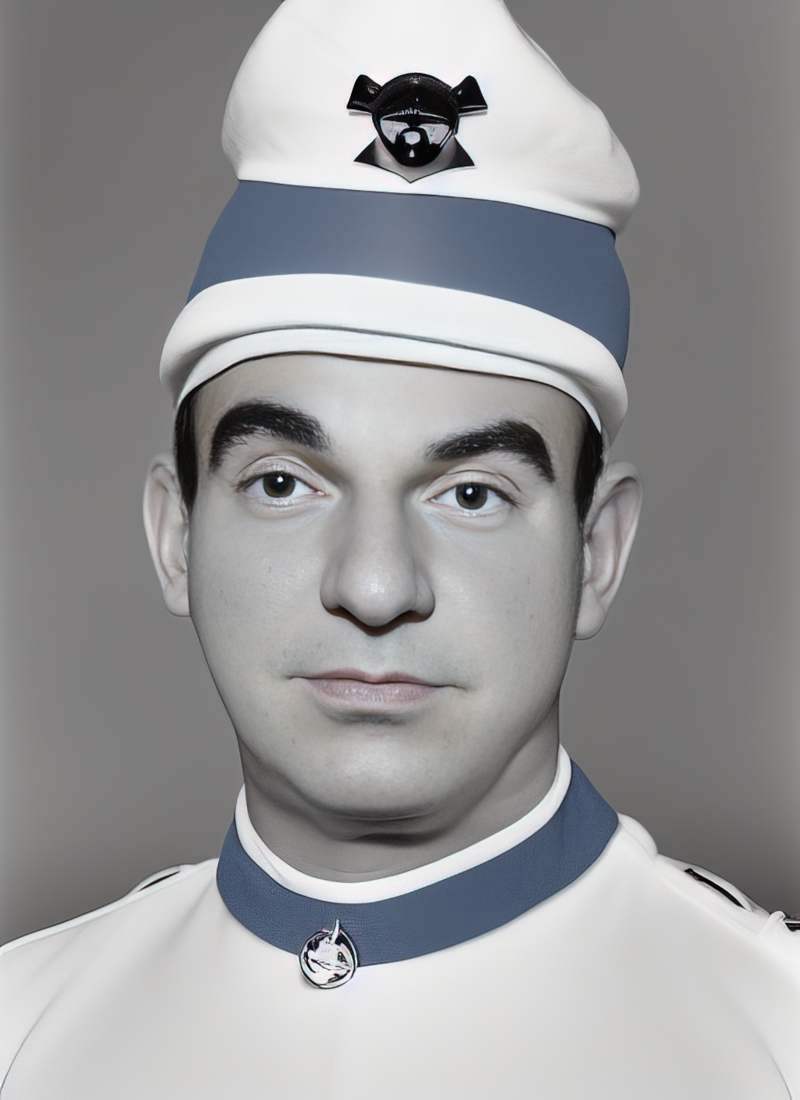 PASTRYCOOK SMURF
The village needs a specialty pastry chef. (Remember most of the Smurfs are ace. That's a lot of cakes.)
COOK SMURF
Cook Smurf and Chef Smurf both cook for the residents. The food handlers all have different hats.
SUBMARINER SMURF
Started out as a sailor. Turned to submarines. But was scared of fish after… an incident. The submarine became a land vehicle. Easy. All you do is add wheels to it. At least, you'd think so. But no. The 'land submarine' was converted to a pool.
Because Submariner Smurf was no longer 'sub' anything, they became plain old Mariner Smurf.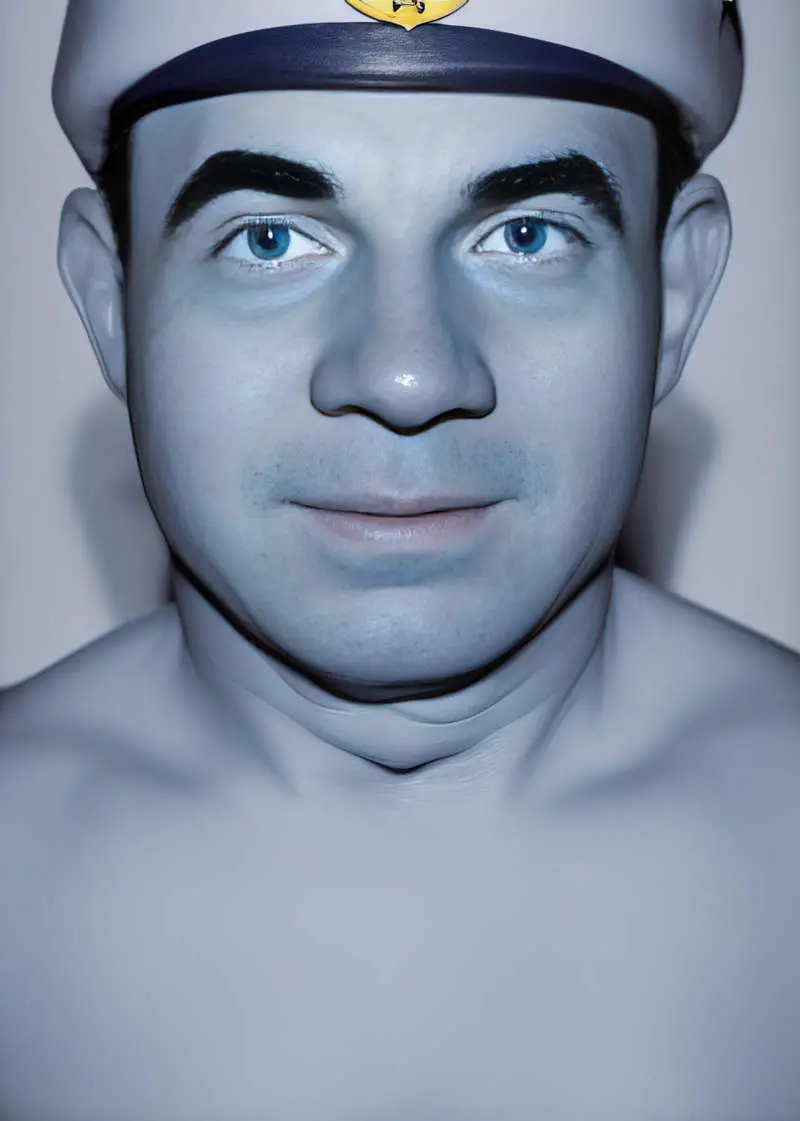 NAVIGATOR SMURF
Navigator Smurf sails boats.
FISHER SMURF
Fisher Smurf catches fish.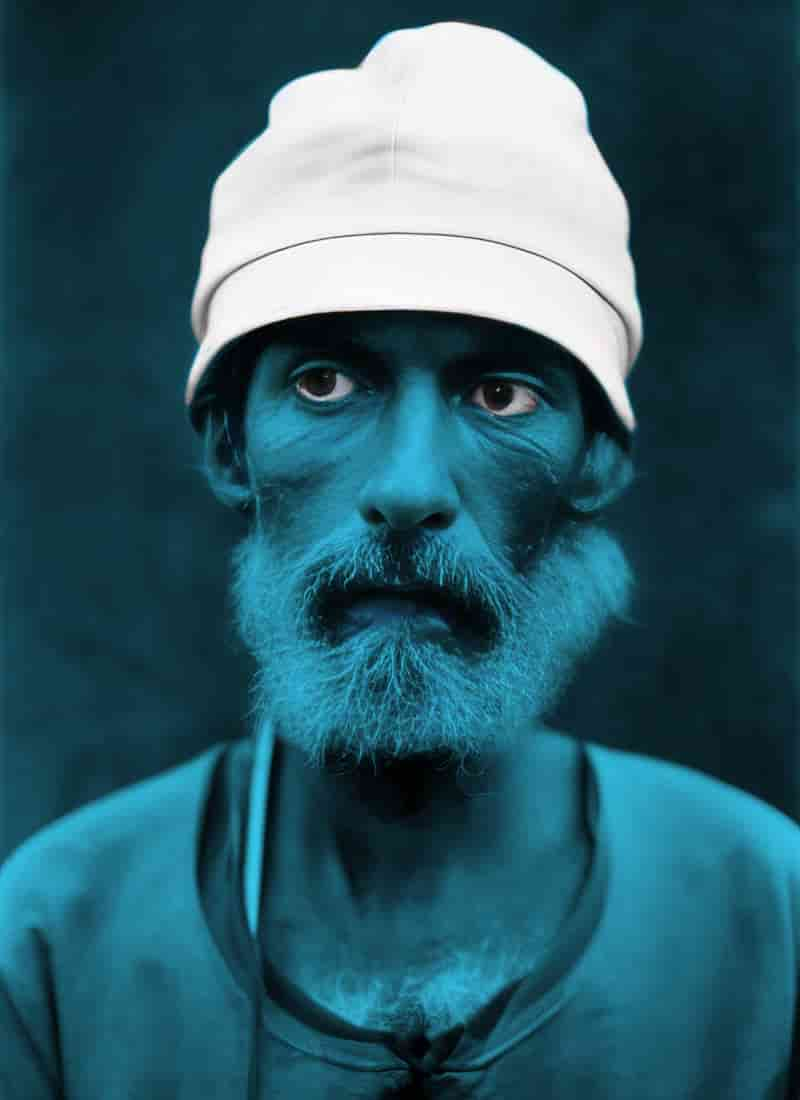 HUNTER SMURF
Hunter Smurf hunts with bow and arrow and is terrible at it.
MARCO SMURF
A spoof of real world explorer Marco Polo. He travels to other countries to collect spices.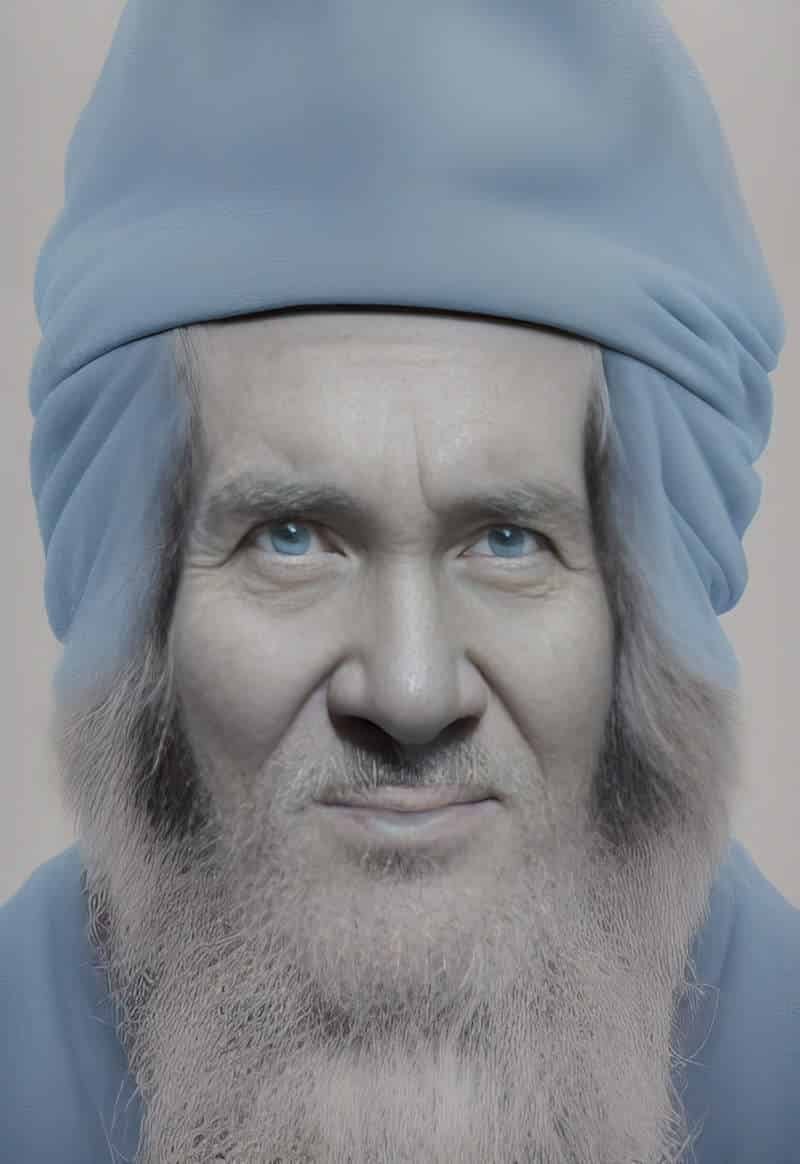 FLIGHTY SMURF
"Indecisive" Smurf would be more apt, as they have trouble making decisions.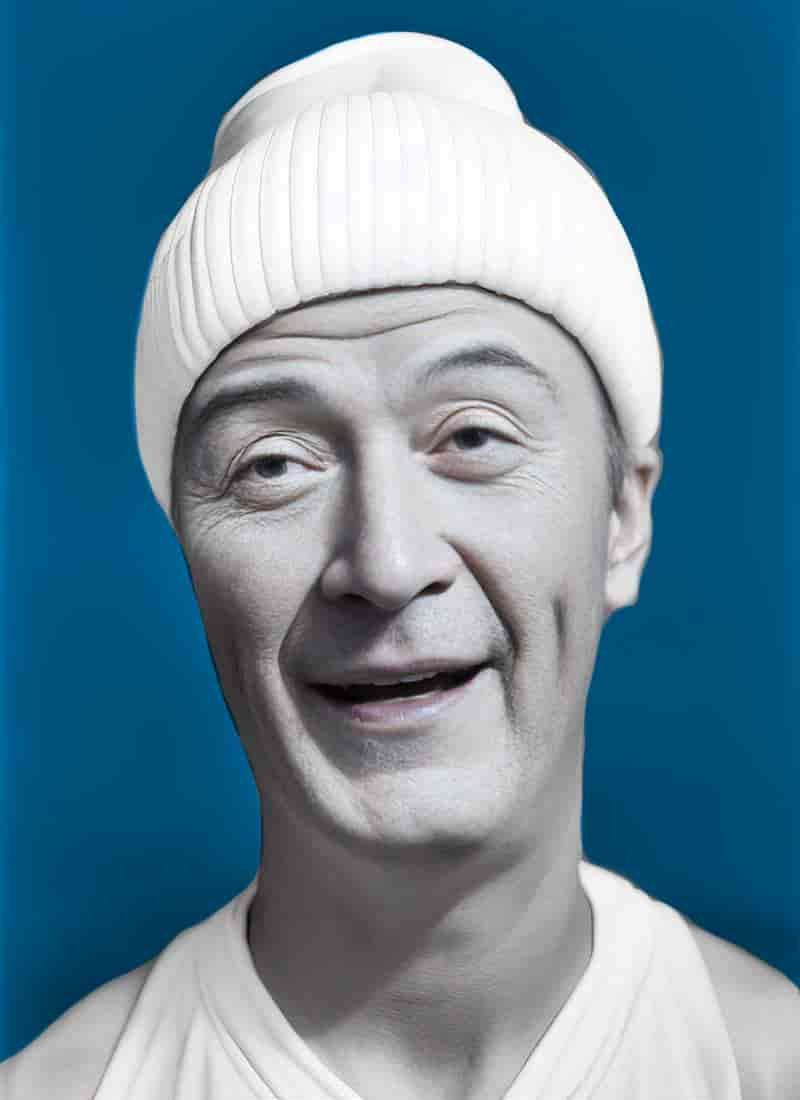 NOBODY SMURF
"Invisible" Smurf would also work. Nobody notices them.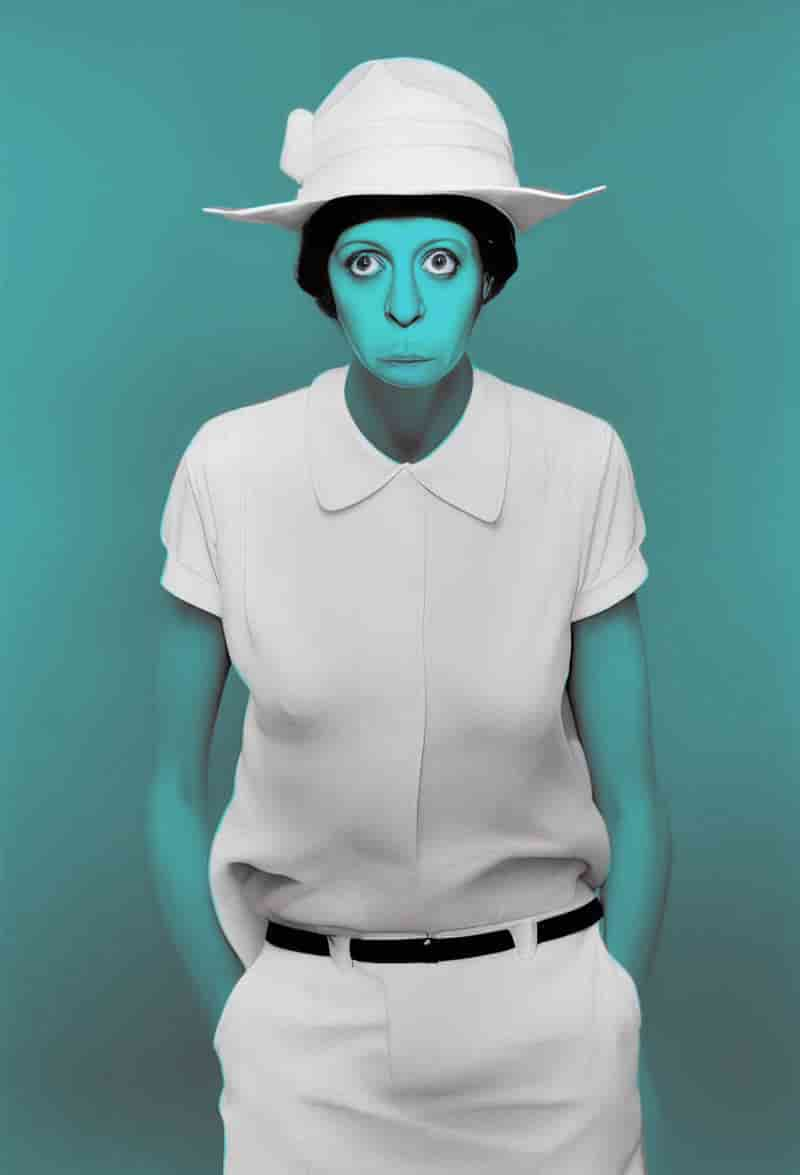 PUSHOVER SMURF
This Smurf has poor boundaries.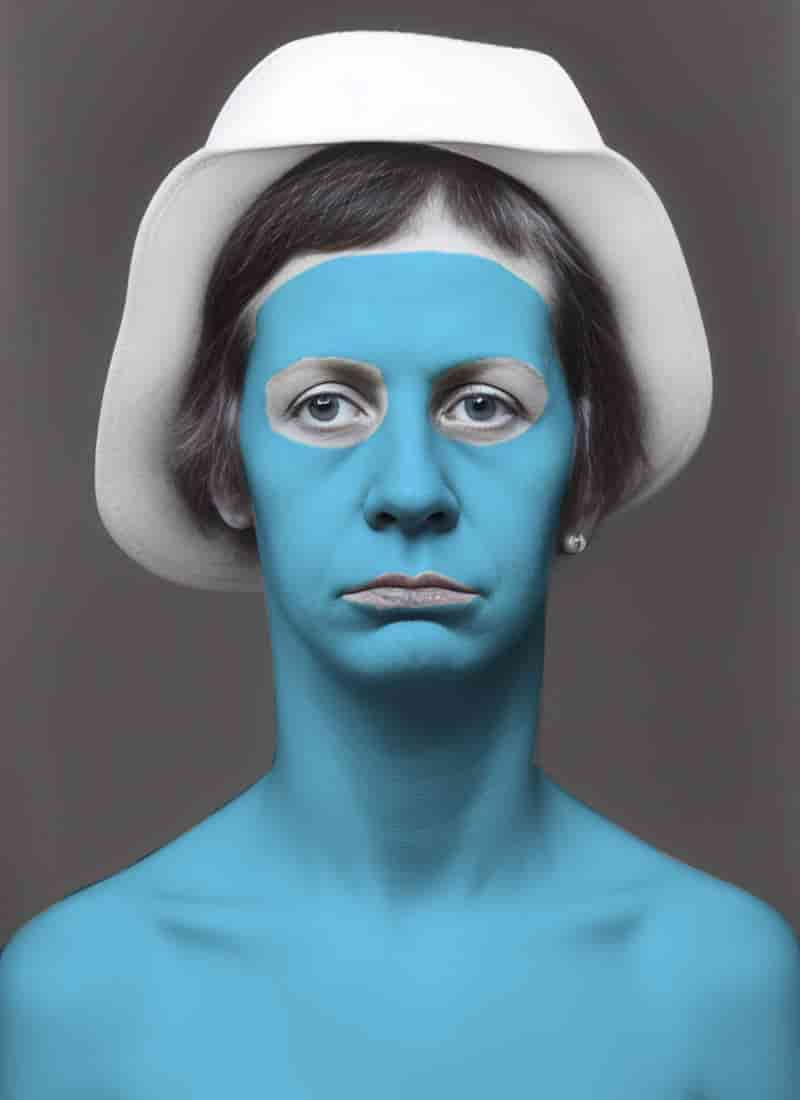 MILLER SMURF
Dressed like a Dutch miller, this Smurf harvests wheat. Next, Baker Smurf bakes bread with it. Their hat is striped black/blue and white.
PEOPLE ALSO ASK
WHY DO SMURFS EXIST?
Smurfs are a variety of fairy and fairies have always lived everywhere, in every culture. Where there's a space, there are tiny sentient beings with their own morality and their own agenda. There are many, many types of fairy. Smurfs are about as related to Brownies and Goblins as they are to humans.
HOW DO SMURFS LOOK IN REAL LIFE?
I hope I have answered that for you by offering photographs of REAL ACTUAL SMURFS, with the help of artificial intelligence.
HOW DO SMURFS GET THEIR NAMES?
Smurfette is called Smurfette because -ette is a feminine diminutive suffix. Other Smurfs get their names from their characteristics, like how Australians all have a nickname based on that one thing they did that one time when they were drunk/in high school.
Sometimes the nickname is ironic e.g. Brainy Smurf is not.
WHY DO SMURFS HAVE TAILS?
Their tails are helpful for a rabbit as they try to escape predators. The predator fixates on their fluffy white tail. Then the Smurf quickly changes direction. The predator is confused. Where did the tail go? I was just chasing a tail!
The tail also acts as a signal to other Smurfs, and is a useful part of Smurf body language. The tails waggle a little when they are happy and shrivel a little when they are sad. This allows Smurfs to look after each other.
DOES SMURFETTE HAVE A TAIL?
Of course, yes. Human males have nipples.
Smurfs exist across the biological sex spectrum, but in every single case, it's easier for evolution to leave a tail on.
DO SMURFS HAVE HAIR?
If you find them in the wild, don't ask them if they have hair. They get utterly sick of this question and queries about hair on their head leads to more invasive questions about hair that grows elsewhere.
Of course Smurfs have hair.
Their tails are fluffy, like rabbit tails. Papa Smurf wears a beard. In fact, all Smurfs grow beard when they get old enough, it's just that Papa Smurf and Grandpa Smurf the only Smurfs old enough to have grown one.
Gutsy Smurf has orange sideburns (being Scottish).
Smurfette is trans femme and wears a long, wavy wig with side-swept bangs. That's why her hair always looks so perfect. She actually has a number of identical wigs in her dressing room which sit on mannequin heads. It's really quite creepy, since mannequin heads look exactly like Smurfs themselves.
HOW DO SMURFS TALK?
Smurfs have the same mouth and vocal set-up as humans. They share more DNA with humans than chimps. Chimps share about 99% of human DNA, so that's saying something.
HOW DO SMURFS DIE?
Their habitat was destroyed by logging. They've sinced moved to a place humans can't find them. They're fairies, so they don't die.
Gargamel is human so of course he died. In the 1970s he was in his 60s. He died at the age of 84 after a long battle with leukemia. His cat died long before that.
HOW TALL ARE SMURFS?
Three apples tall. Canon is very specific about this.
HOW DO SMURFS EXIST?
They are brought to Smurf Village by stork, which begs the question, where did the stork get them from? No one knows why you exist either, by the way.
WHY DO SMURFS WEAR HATS?
The hat Smurfs wear is based on the old Phrygian cap, also known as a liberty cap. Smurfs are Belgian. The Roman version of this cap was a simple triangular felt cap, but those don't stay on your head very well. So the style was modified in the 16th century. Smurfs wear them as a symbol of freedom, which is also the reason why they moved to the forest.
In fact, Smurfs only wear those freedom caps on special occasions. In day-to-day life they wear more practical headwear, e.g. sun visors to keep the sun out of their eyes, or slouch beanies in colder weather. They are bald underneath, so their hat is their crowing glory.
WHICH SMURFS ARE RARE?
Trans femme Smurfs are rare. But there's more than just Smurfette. Here are some other trans femme Smurf expressions. You already know these Smurfs — you just don't normally see them in their feminine dress.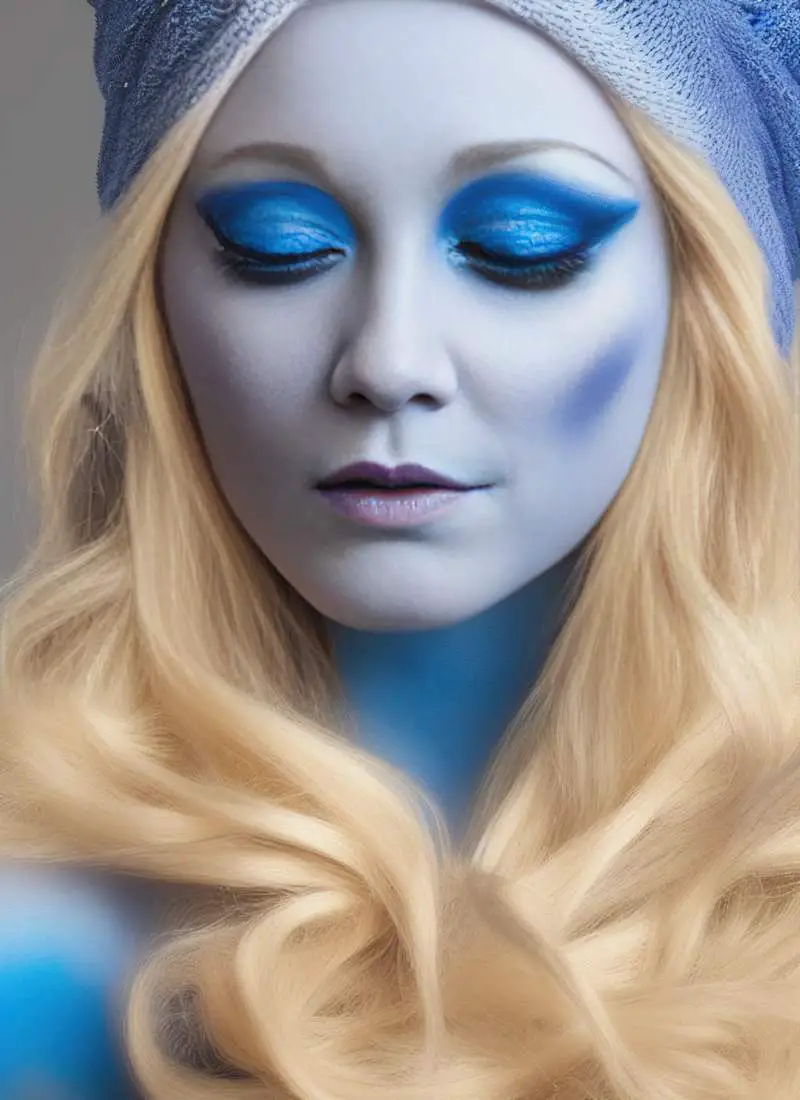 WHICH SMURF HAS A CRASH ON SMURFETTE?
Well, if you call stalking a 'crush', it's Enamored Smurf.
Smurfs are agender/non-binary and completely disconnected from biology and hormonal profile. Ergo, gender works differently in the world of Smurfs.
That said, a few of the Smurfs do have a binary gender expression. Papa Smurf is one (trans masc). Smurfette is another. (Trans femme.)
With few exceptions, Smurfs are also asexual, meaning they don't experience sexual attraction. (Don't confuse this with asexual reproduction.)
This orientation works well for Smurfs because they don't sexually reproduce. They are a type of fairy, and fairies emerge from various magical places scattered around the natural world.
However, allosexual humans do love a love story. In the TV show, almost all the Smurfs are depicted as in love with Smurfette. This is a long-running gag, in which Smurfs mimic the human societal obsession with amatonormativity.
If all the other Smurfs had really been into Smurfette, Smurfette's life would have been hell. Those over-the-top romantic gestures are unambiguous parody. Most humans can't even see the joke.
WHICH SMURF DOES SMURFETTE LIKE?
She likes all of them and none of them equally. In canon, she is in love with Brainy.
WHY DO SMURFS LIVE IN MUSHROOMS?
They're not mushrooms, but the architecture is of course inspired by mushrooms. Mushroom houses blend in with the natural environment. Smurfs are unable to get council approval for non-mushroom shaped houses.
It doesn't snow in the forest, so roofs can be quite flat. Smurfs each have their own mushroom, so they only need one, big round room. Ablutions are performed outside. Potable water is collected from a communal well. Houses are heated via wood stoves. Smurfs individualise their homes by painting them various bright mushroom colours, or varying the shutters on their windows. Some have verandas and wood shelters.
HOW DO SMURFS REPRODUCE?
They don't.
WHY ARE SMURFS BLUE?
Smurfs are not really blue. (Asian people are not yellow; Native Americans are not red.) However, when white settlers first caught some, the Smurfs had just been on a very long journey on a very cold night and were cold. In fact, some of them were experiencing moderate hypothermia before being rescued by other Smurfs.
These days, Smurfs show cultural affiliation by dressing in blue. On special occasions they will wear blue make-up and sometimes even full-coverage body paint. They have an ironic sense of humour.
WHAT DO SMURFS EAT?
Smurfberries is the common name of a species of Smilax which humans call sarsaparilla. The berries are red. (You'd think they'd be blue.)
Although this is the famous culinary cuisine of the Smurfs, smurfberries alone don't make a balanced diet. They're very sweet and were regarded a treat. Smurfs are omnivores, the same as humans. Smurfs are vegetarian for ethical and practical reasons.
They are scavengers. As a result, they spend much of their day gathering, preparing and eating food.
WHAT DO SMURFS TASTE LIKE?
Chicken. They make great chicken nuggets, so long as you batter or crumb them. Like you and me, they are made of red meat.
At least, that's what Gargamel thought. After all, doesn't everything taste like chicken? Except he never actually caught a Smurf for long enough to cook it, so he doesn't really know. If you eat a Smurf, you're basically a cannibal.
He was actually planning to sell them. Michelin Star Restaurants will pay a fortune for Smurfs. They're valuable, like truffles for cannibals. During the dark age of Smurf meat trading, Smurfs were only ever available on the black market.
---
The Smurf portraits were made using Stable Diffusion using the following prompt and similar:
(((X as a smurf))), (wearing white hat), photorealistic, head and shoulders portrait, (((black and white photography))), detailed, blue accent color, ((diane arbus)), ((herman leonard))