The following are from a 1904 magazine called Blanco y negro published in Madrid.
DECORATIVE BORDERS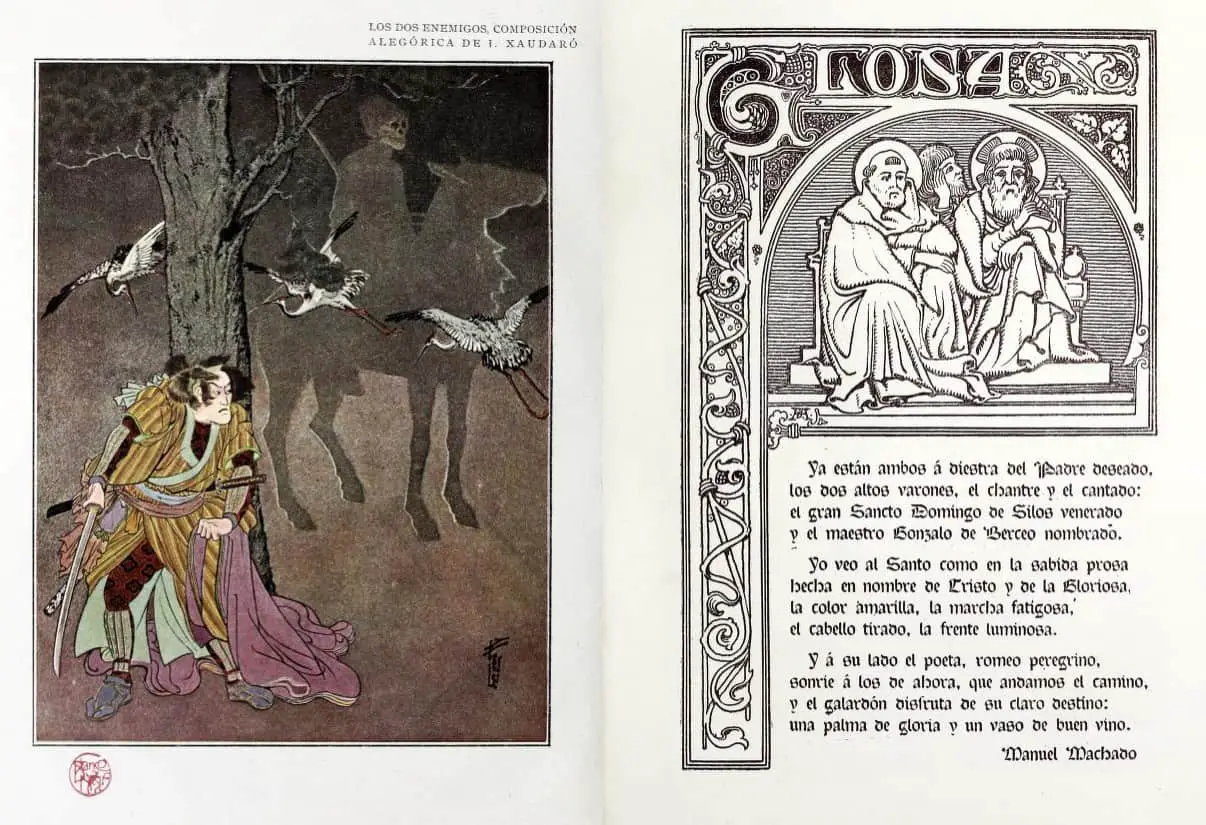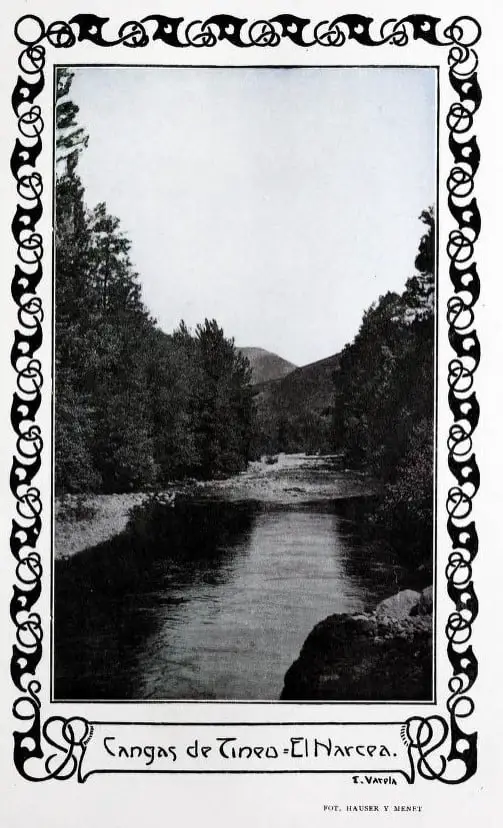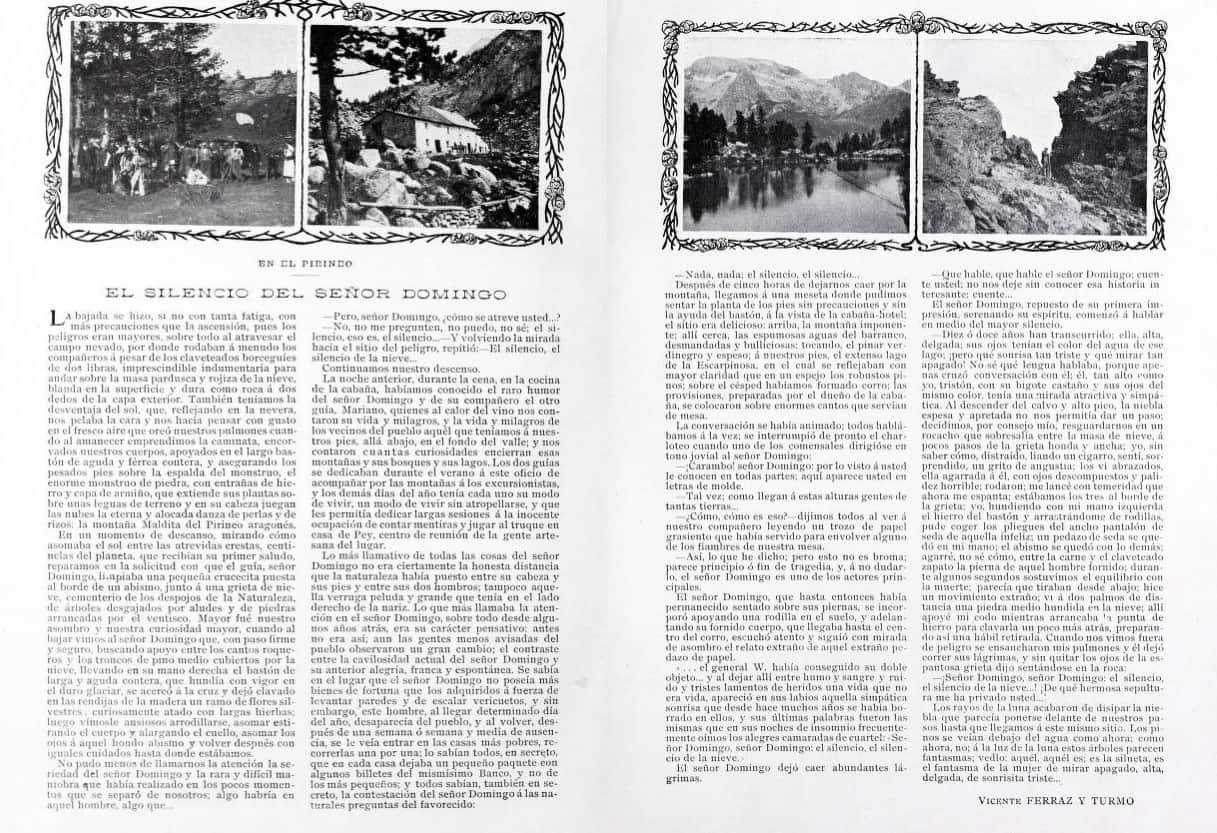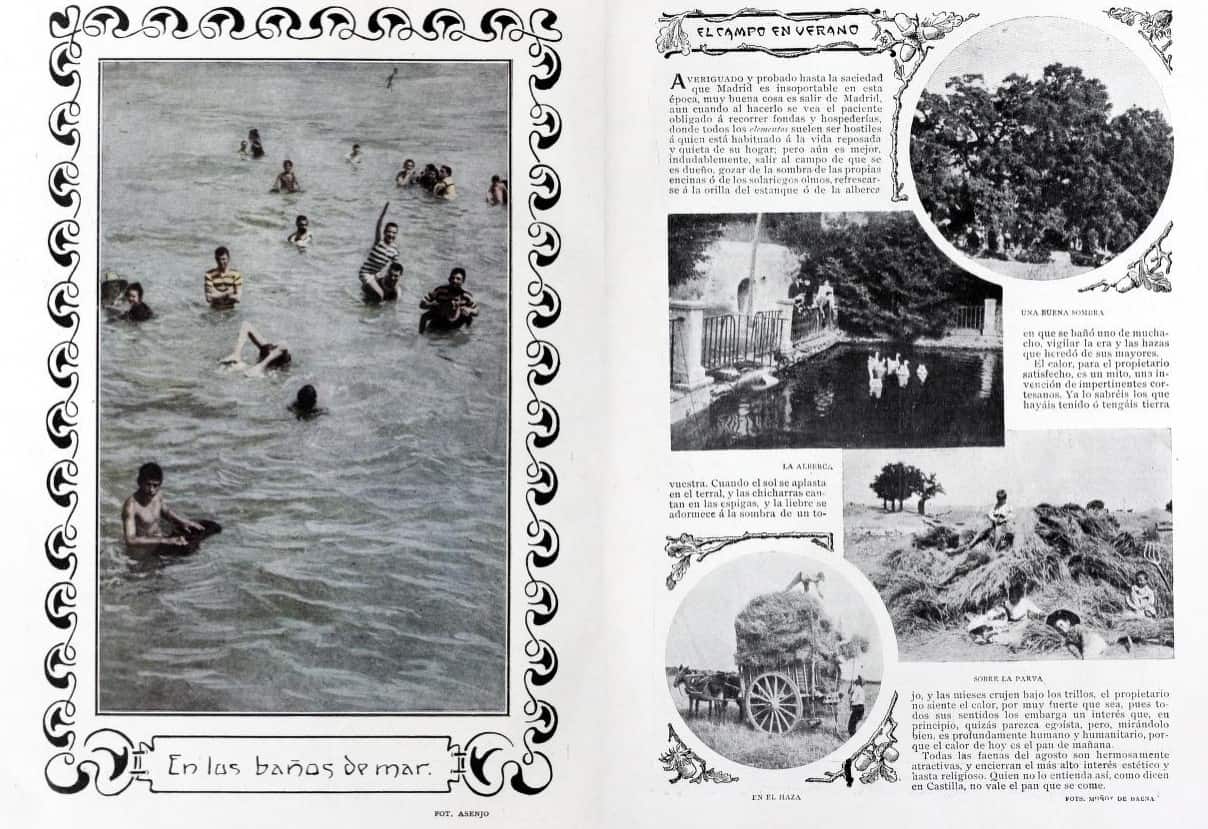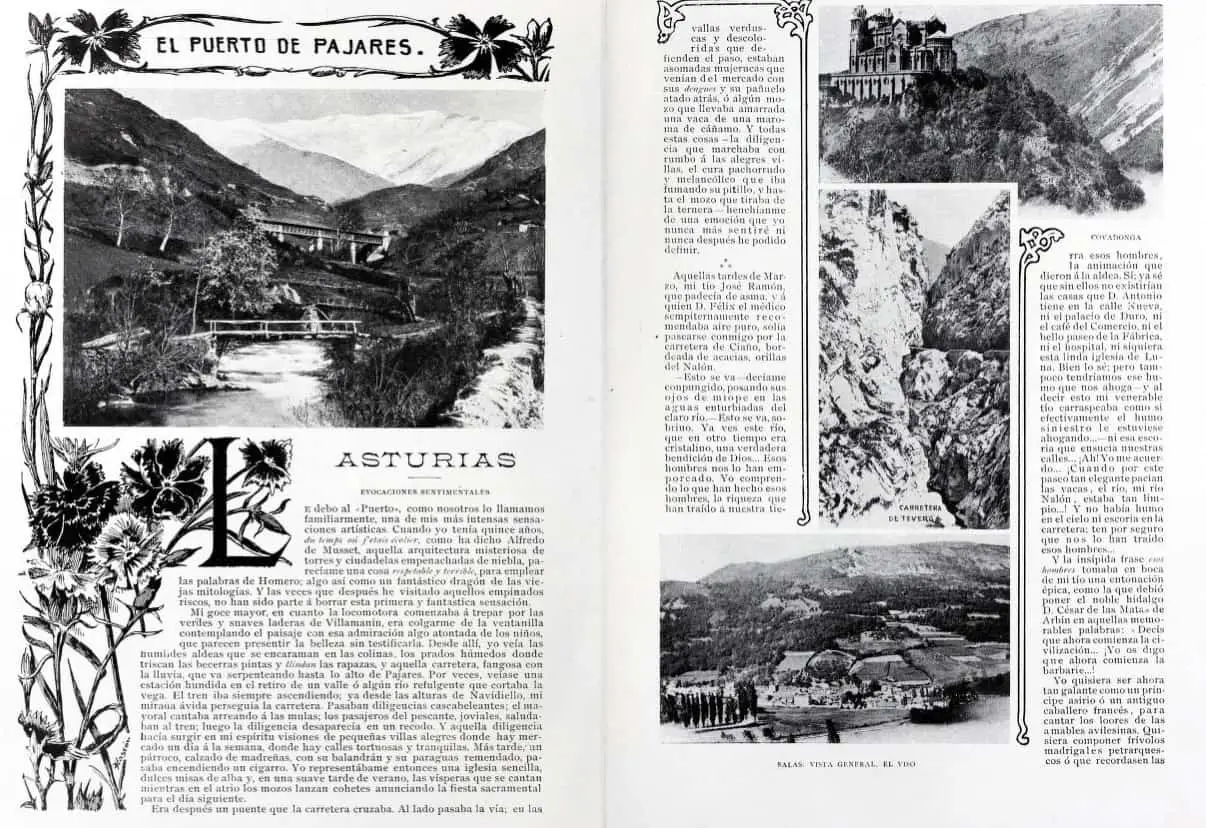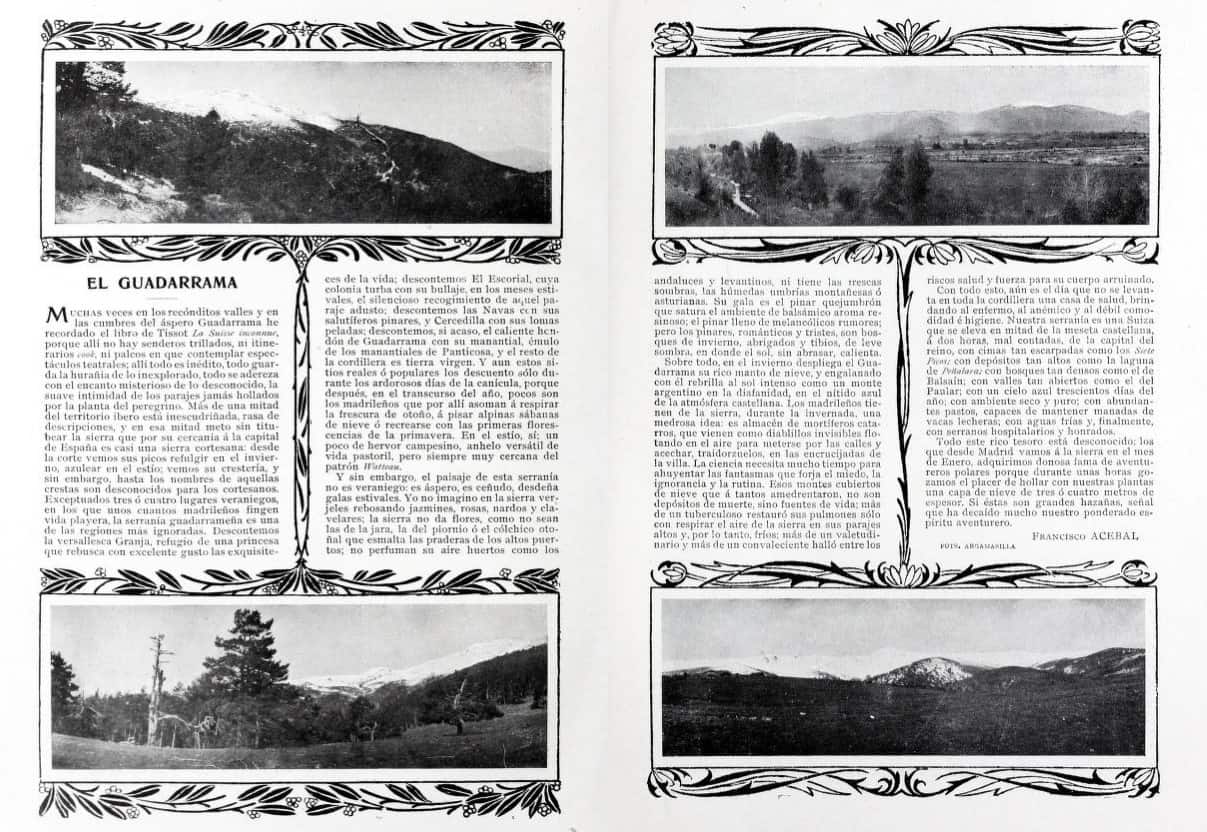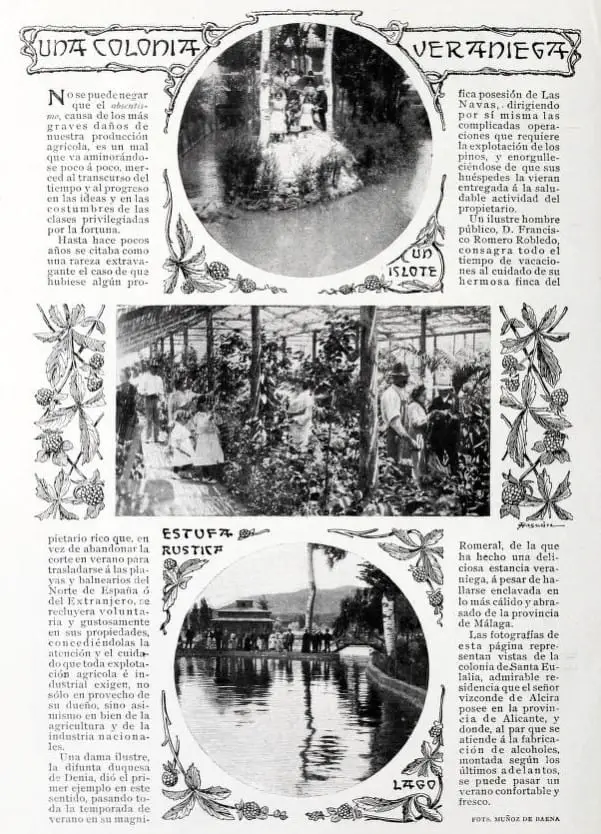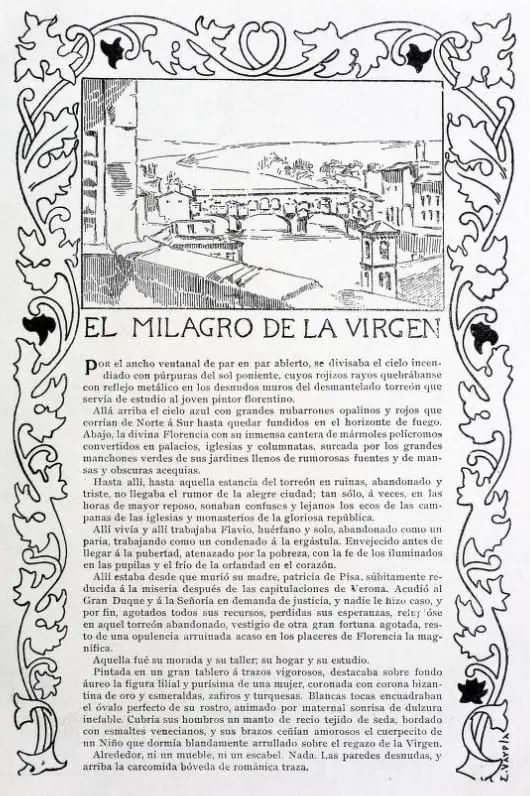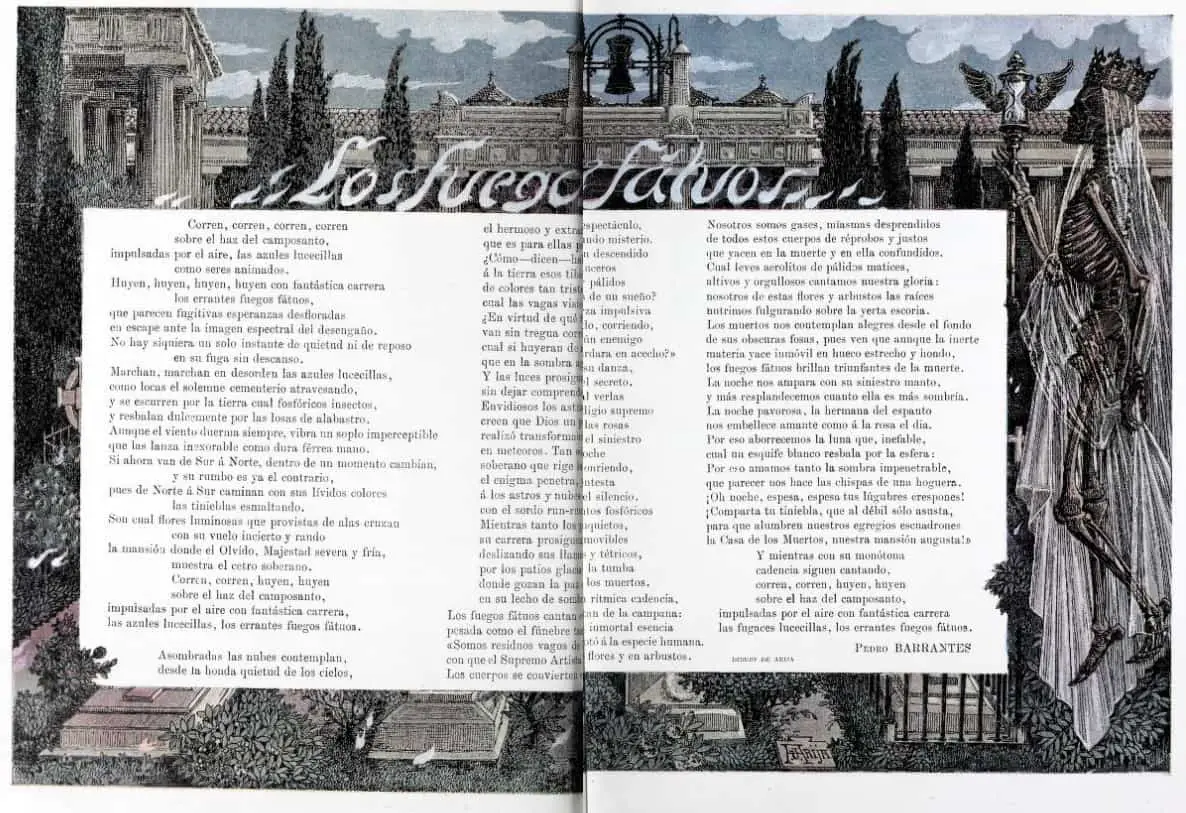 UNBOUND IMAGES
In the examples below, objects extend from a shape imposed onto spot illustrations.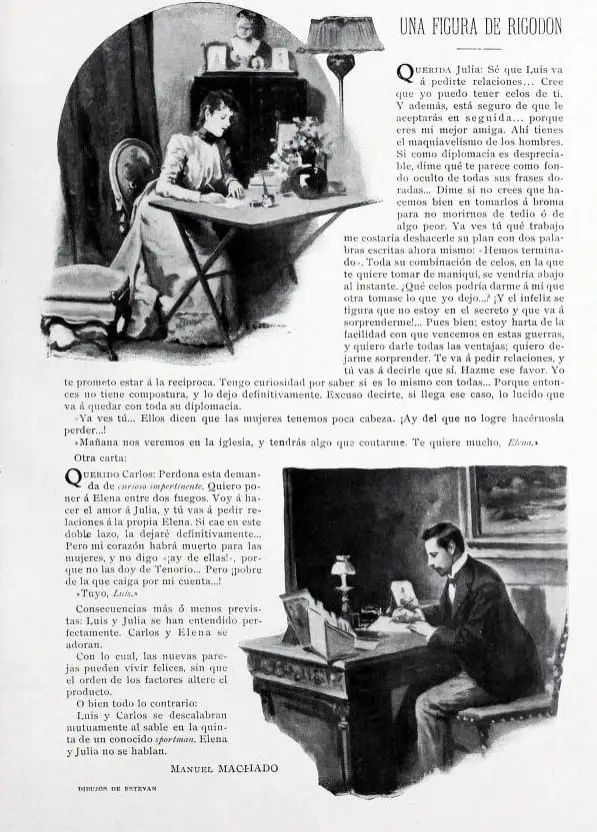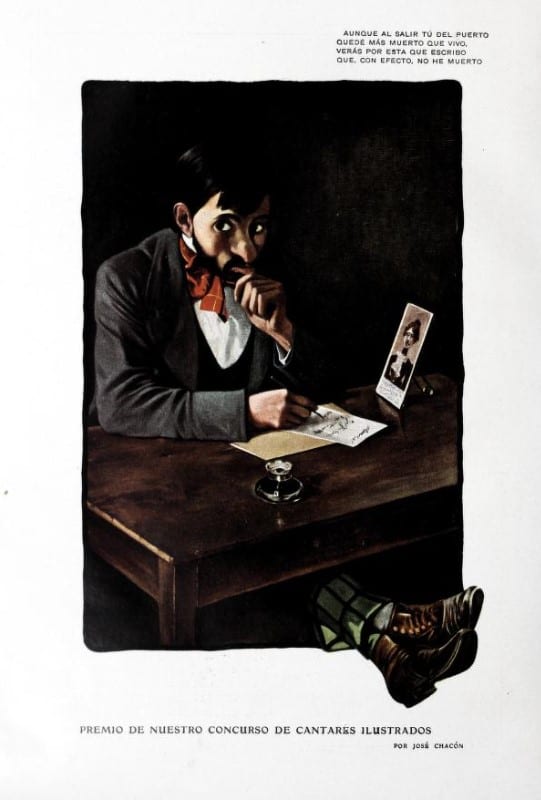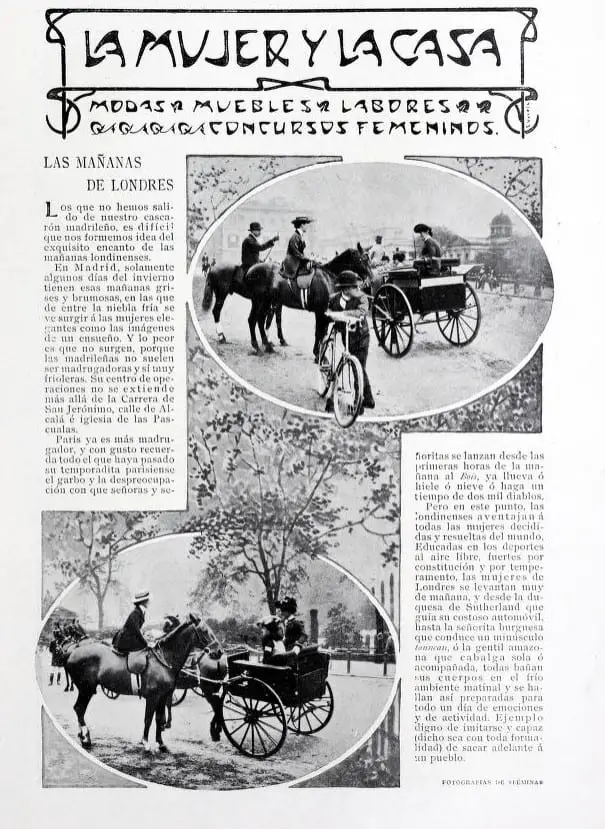 ART NOUVEAU HEADERS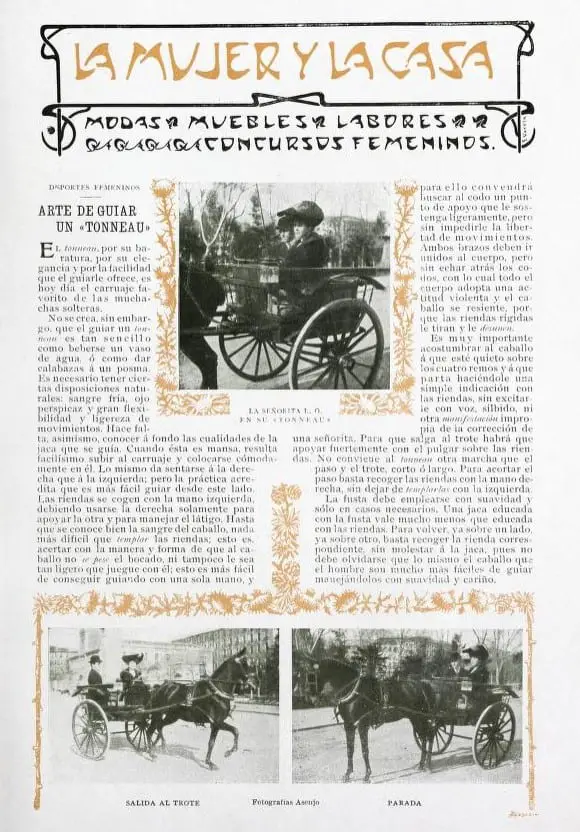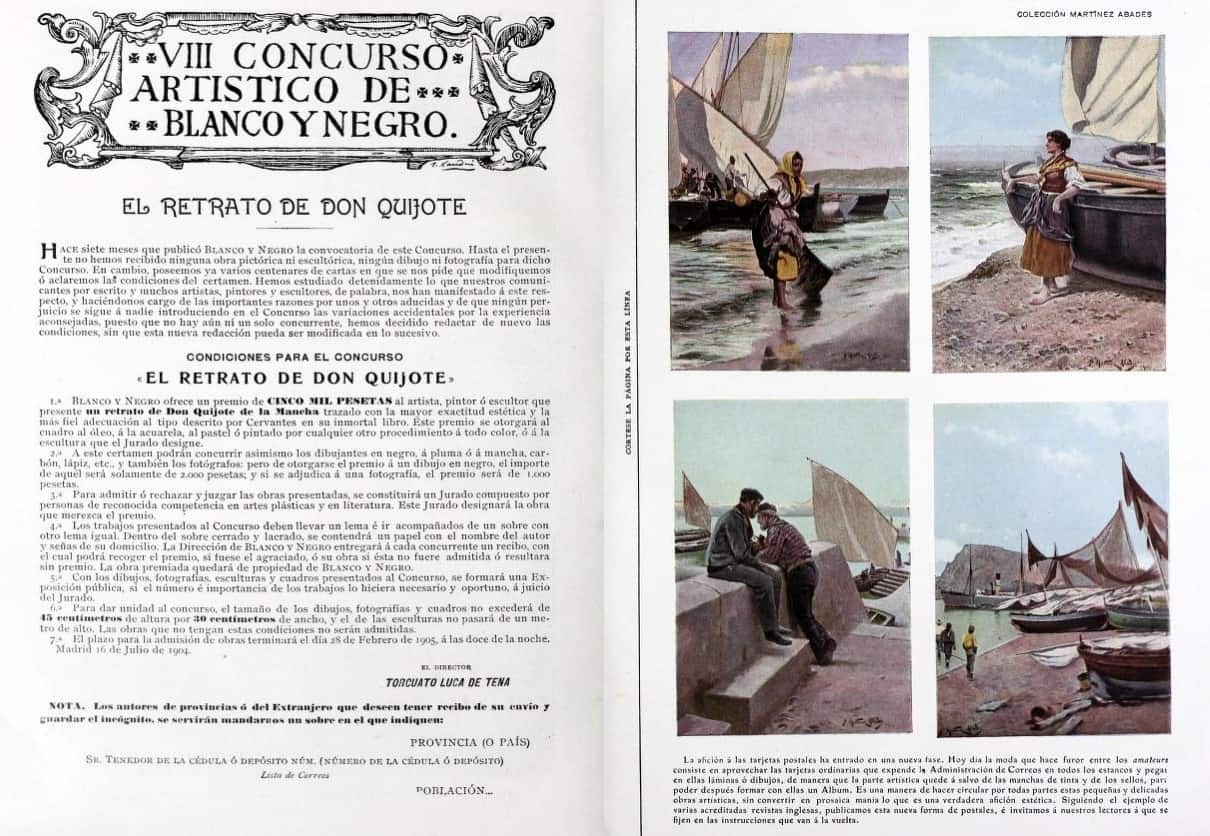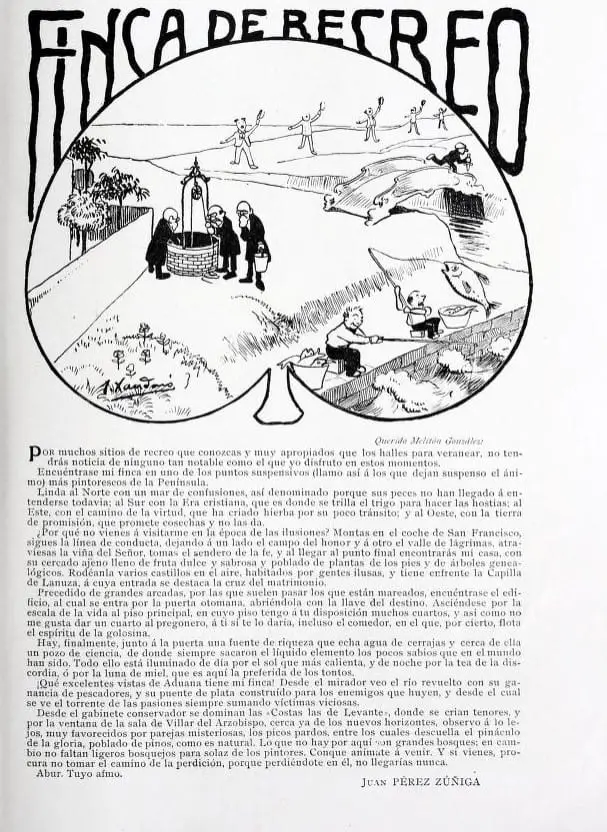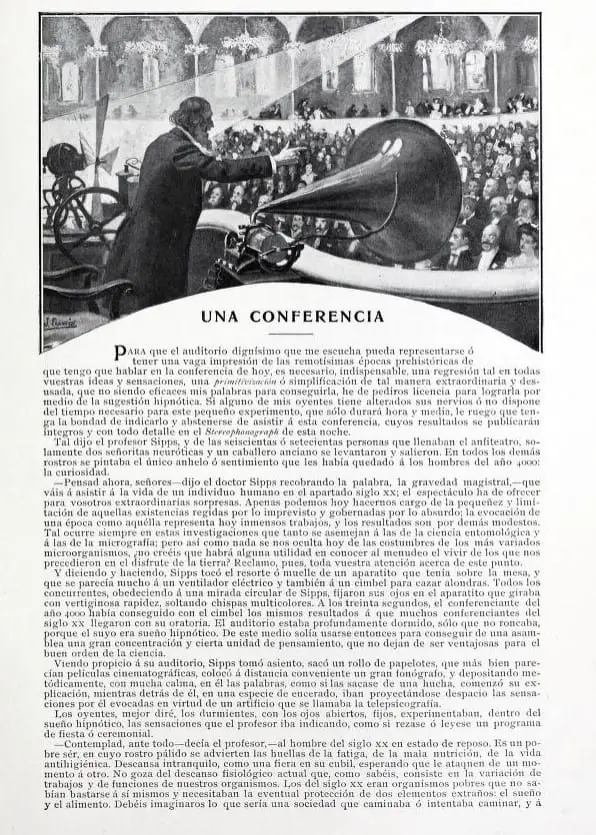 SYMMETRY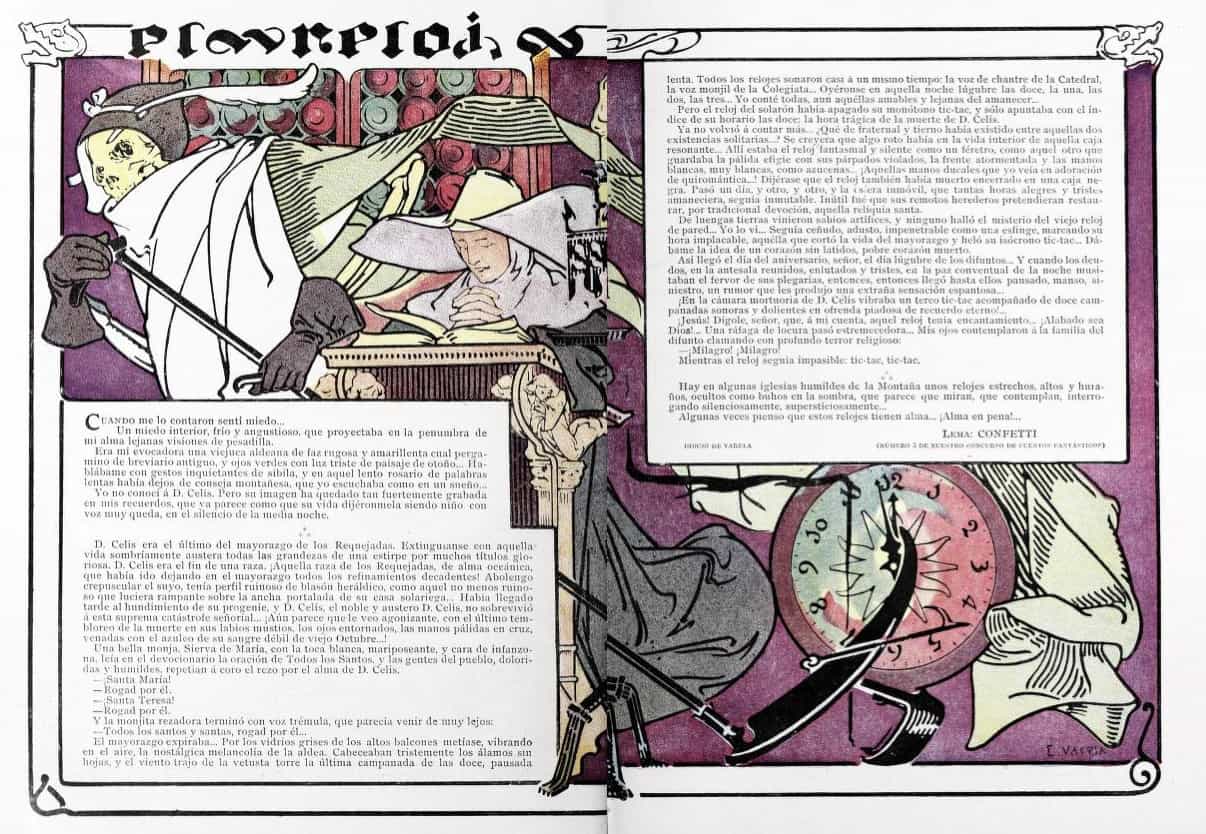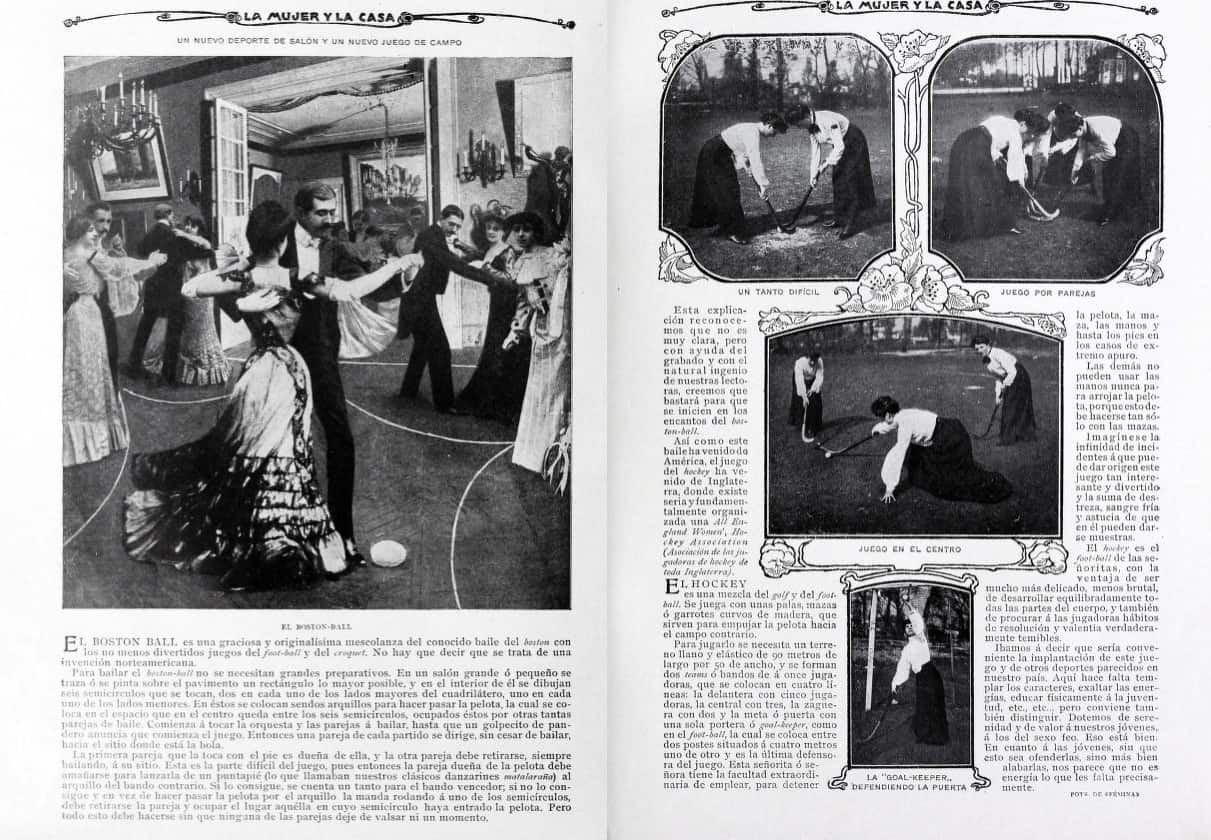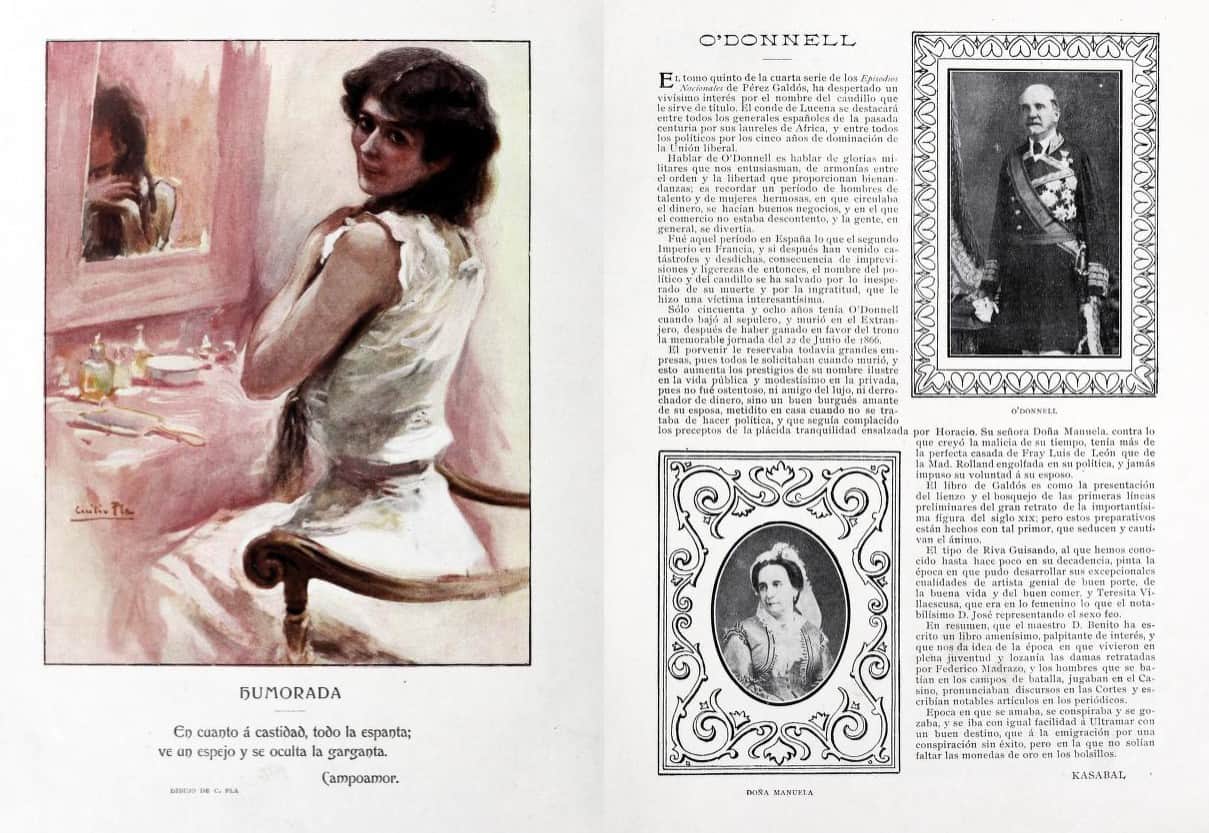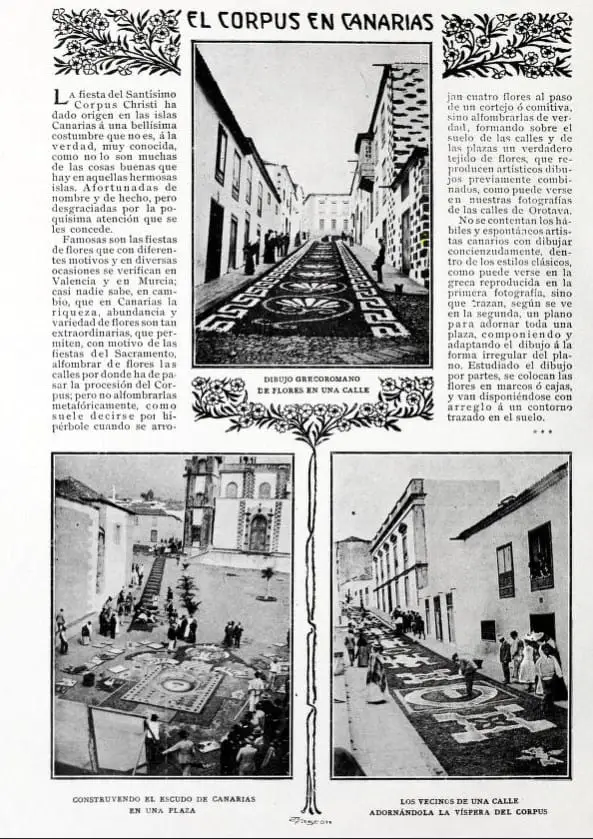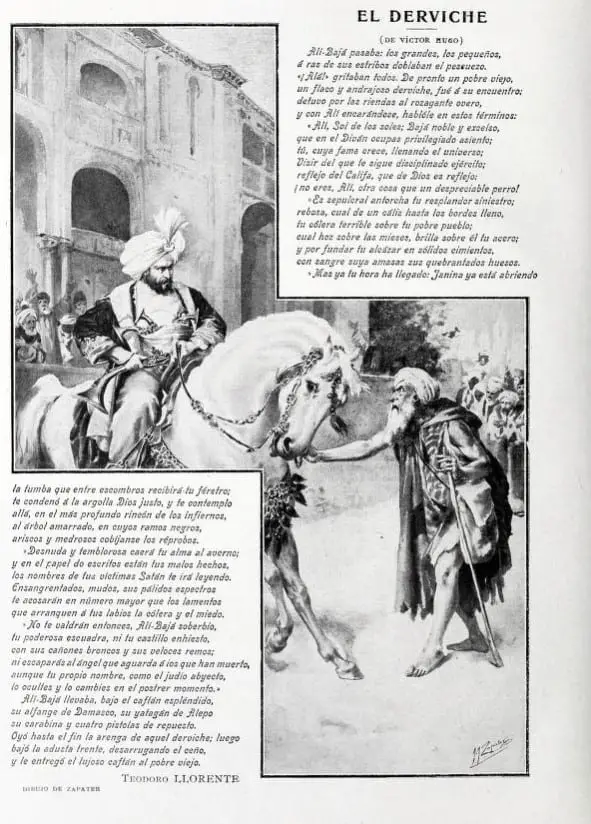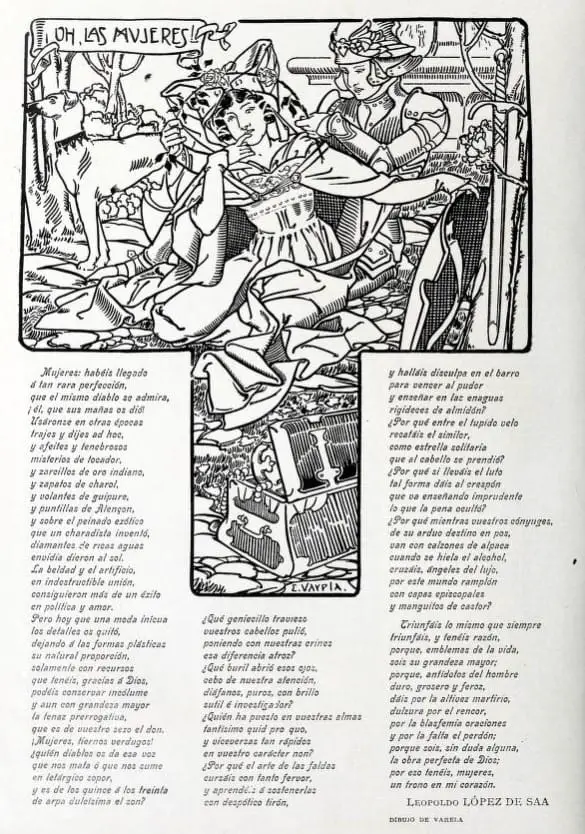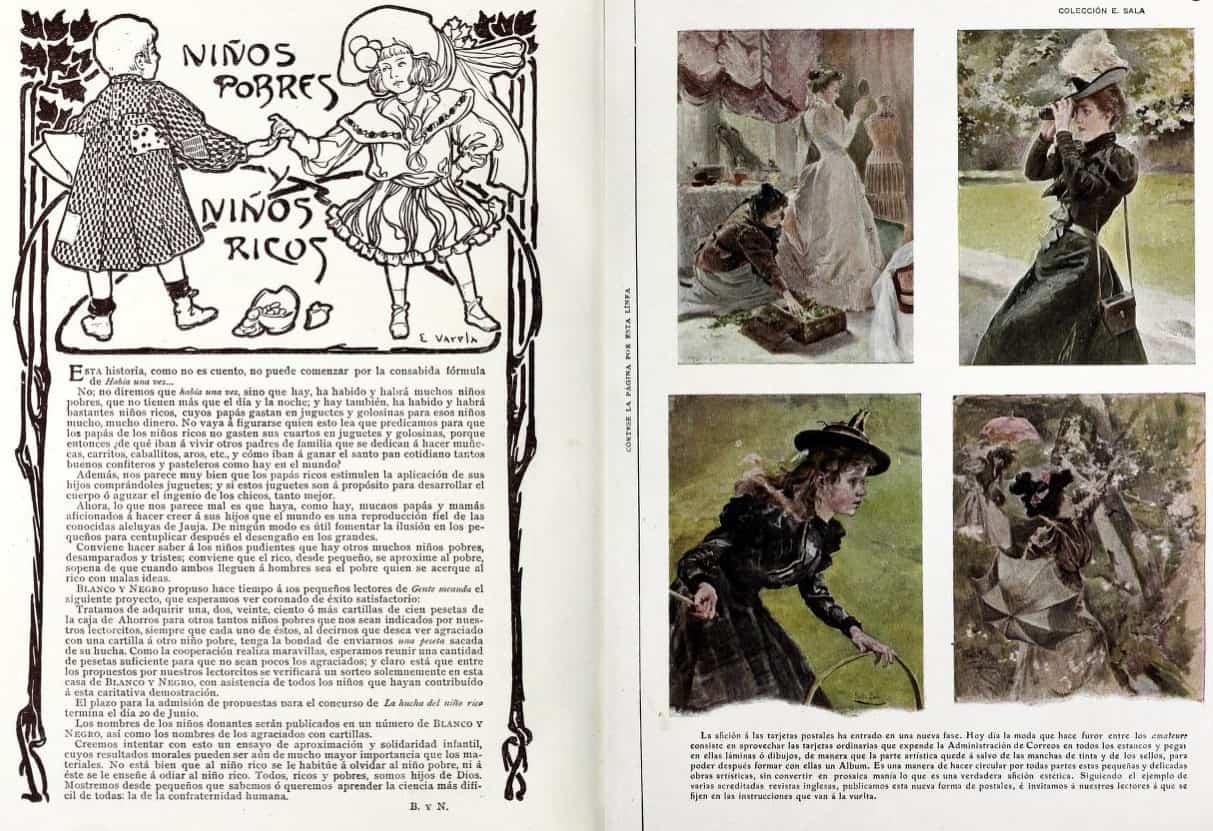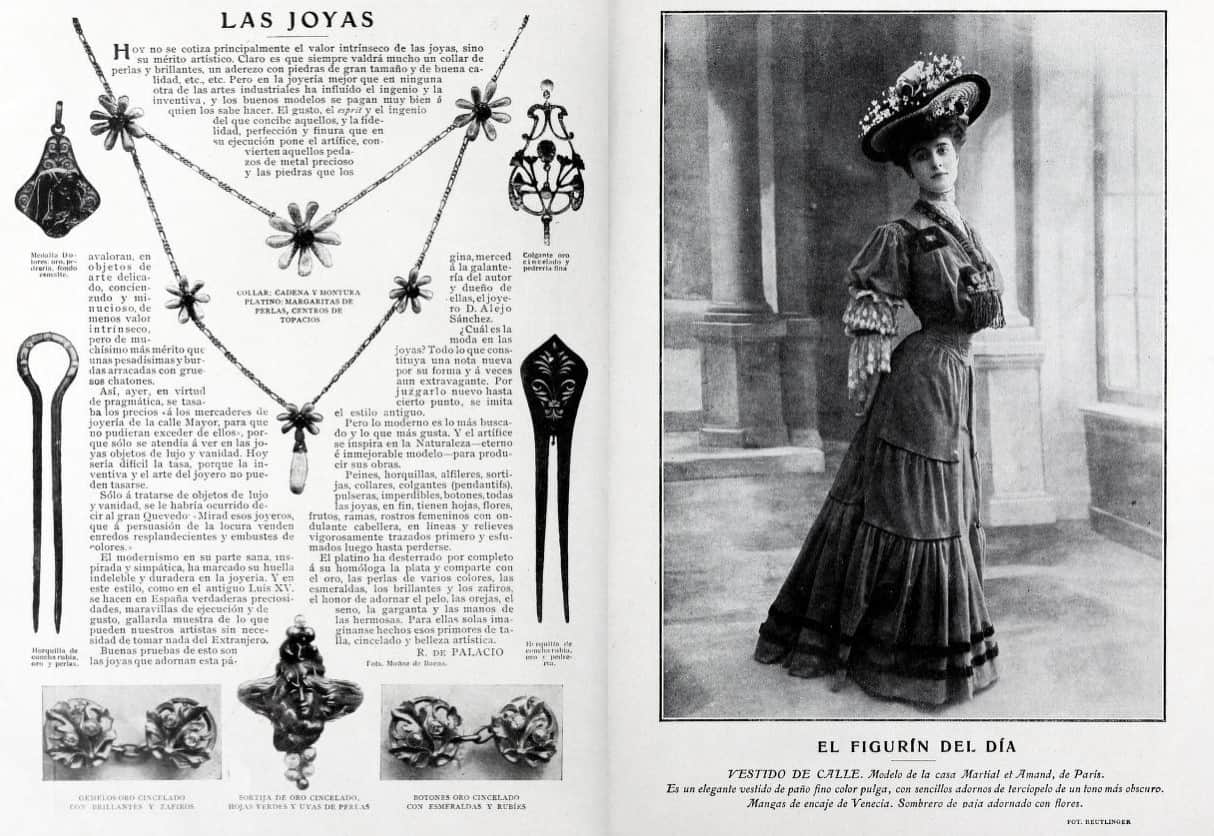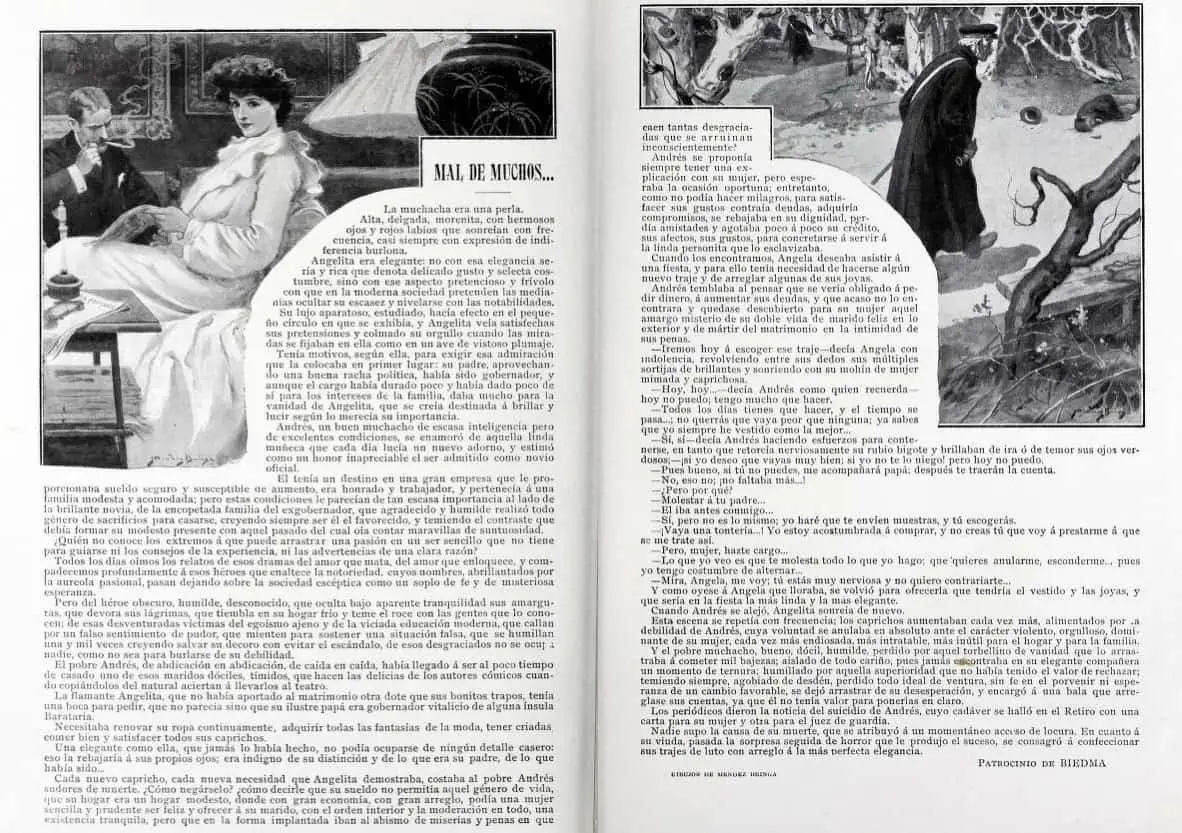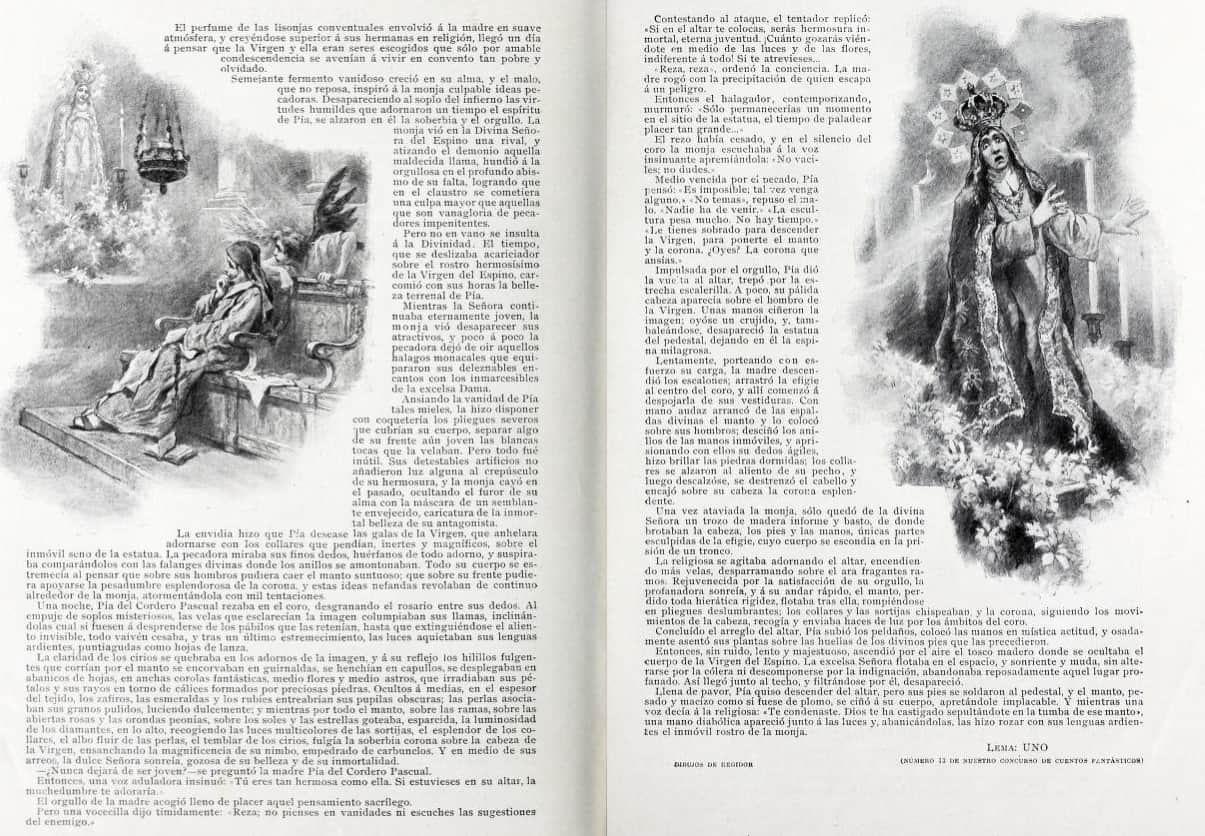 ASYMMETRY
Although Art Nouveau is known for its symmetry, some of the layouts contain surprising asymmetry.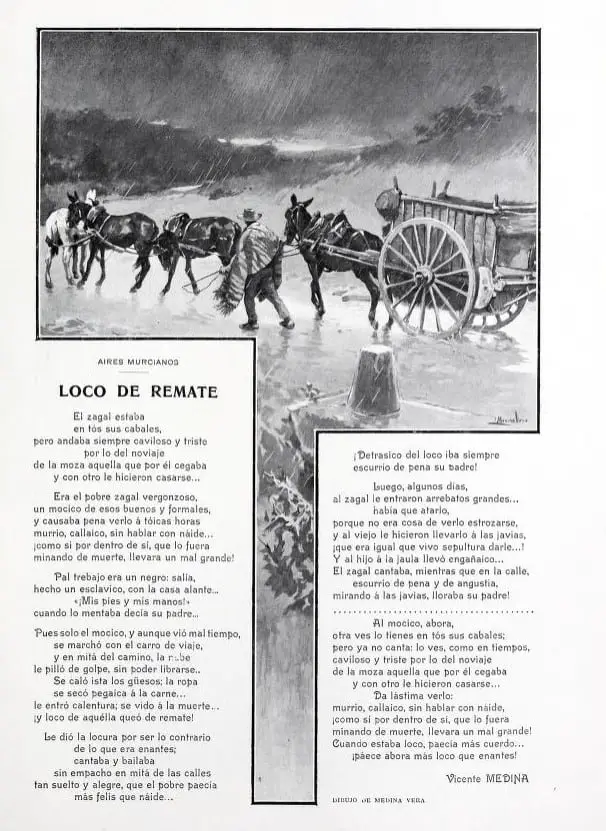 Or, if not lack of symmetry, a slightly weird collection of shapes, reminiscent of a tangram puzzle.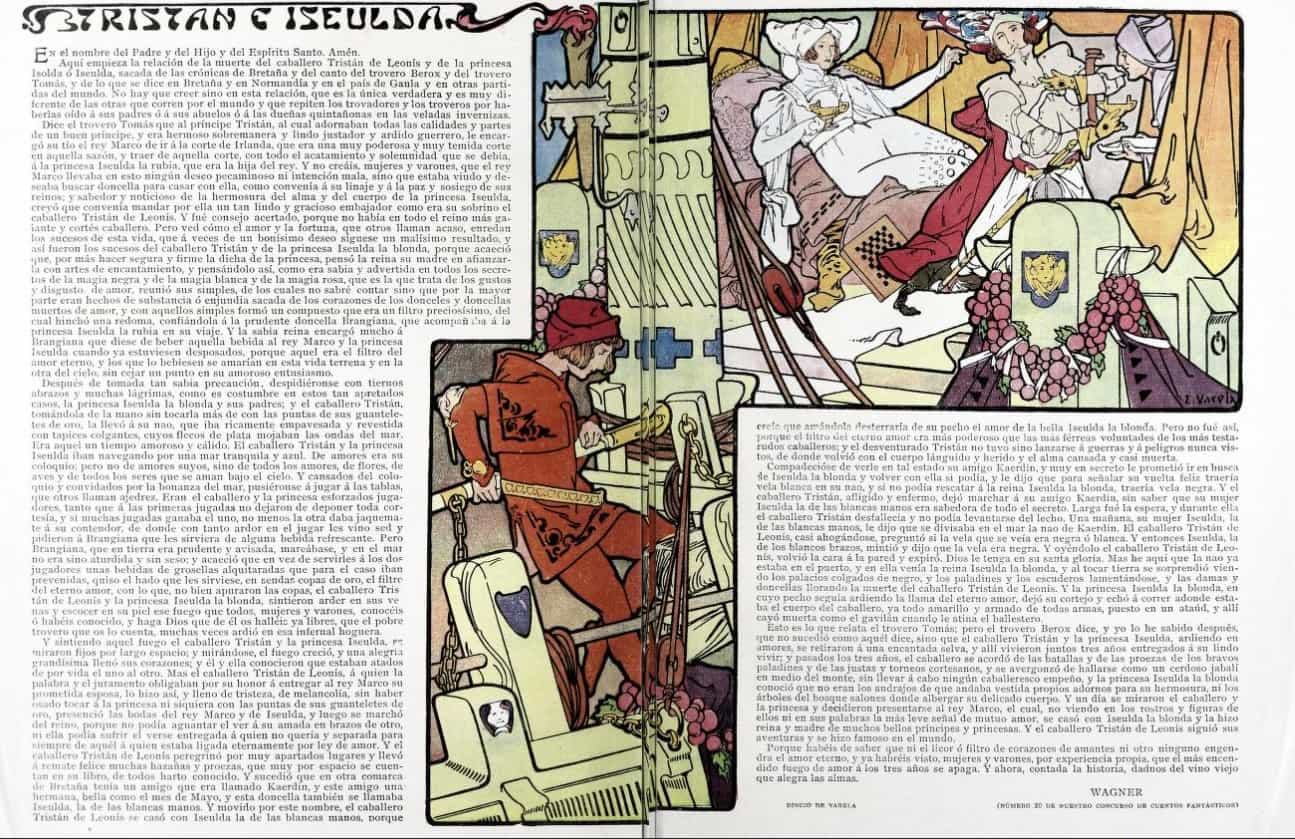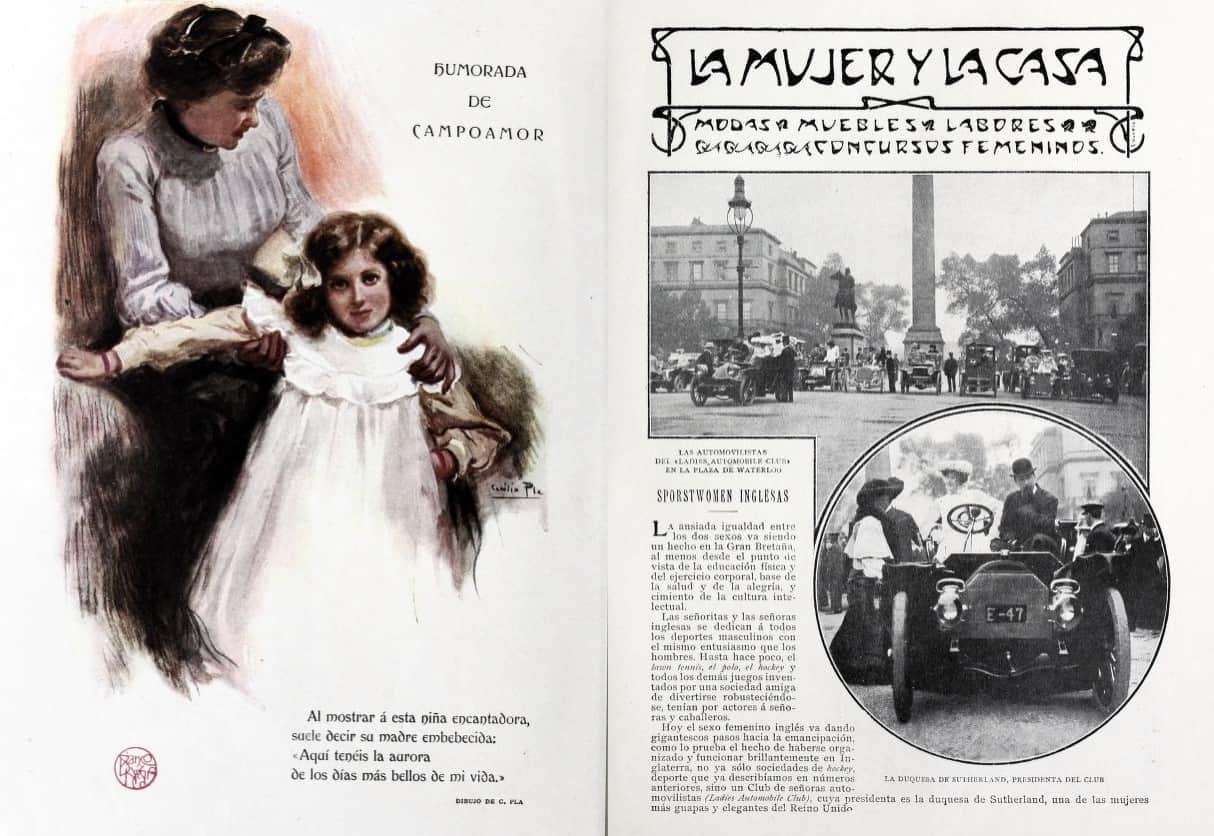 A HAND DRAWN LOOK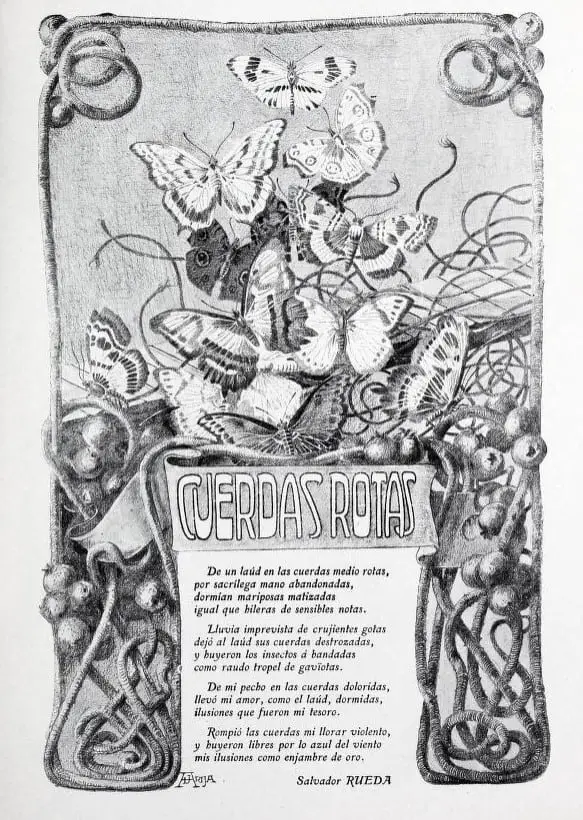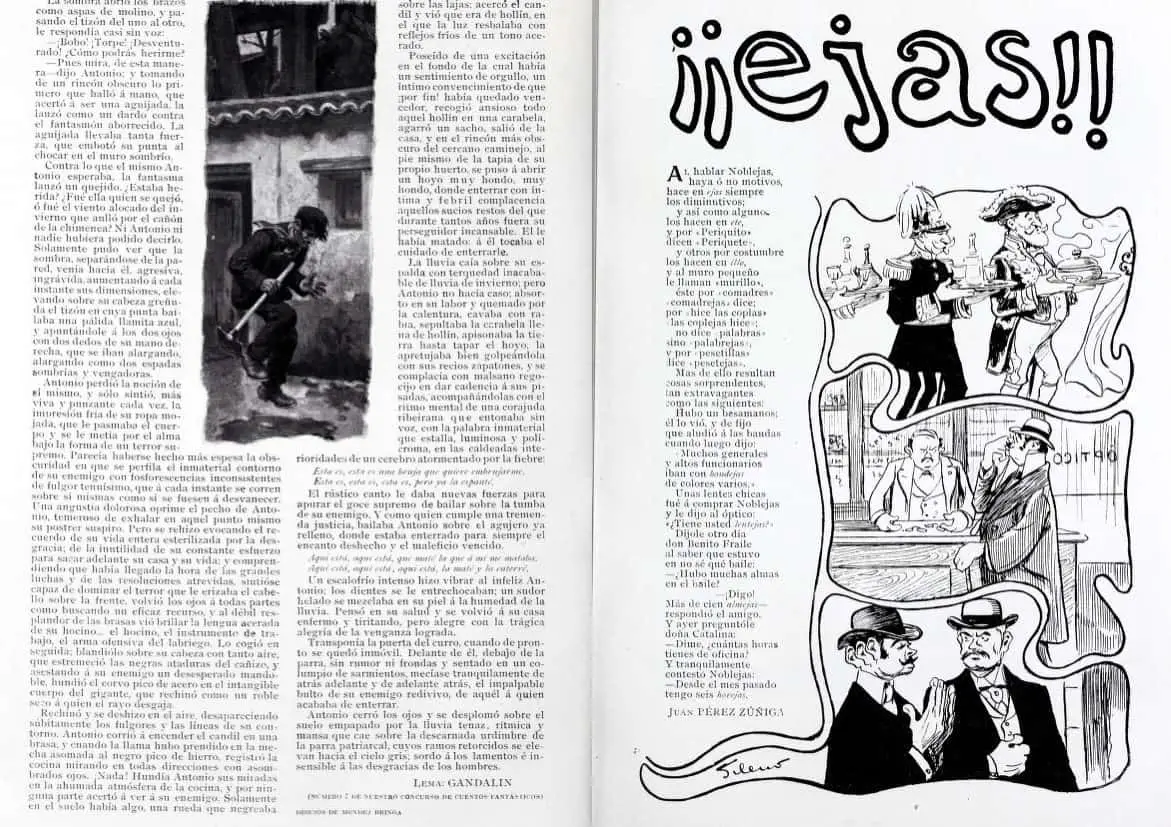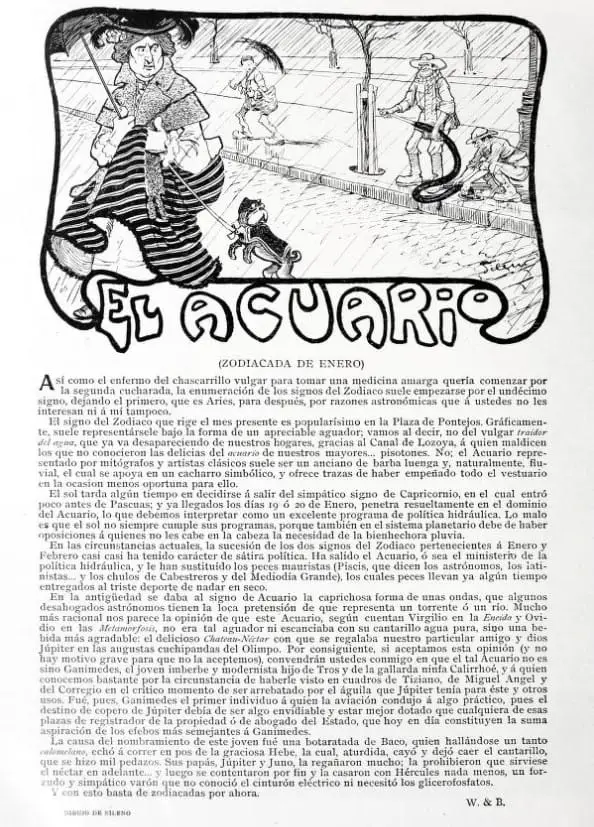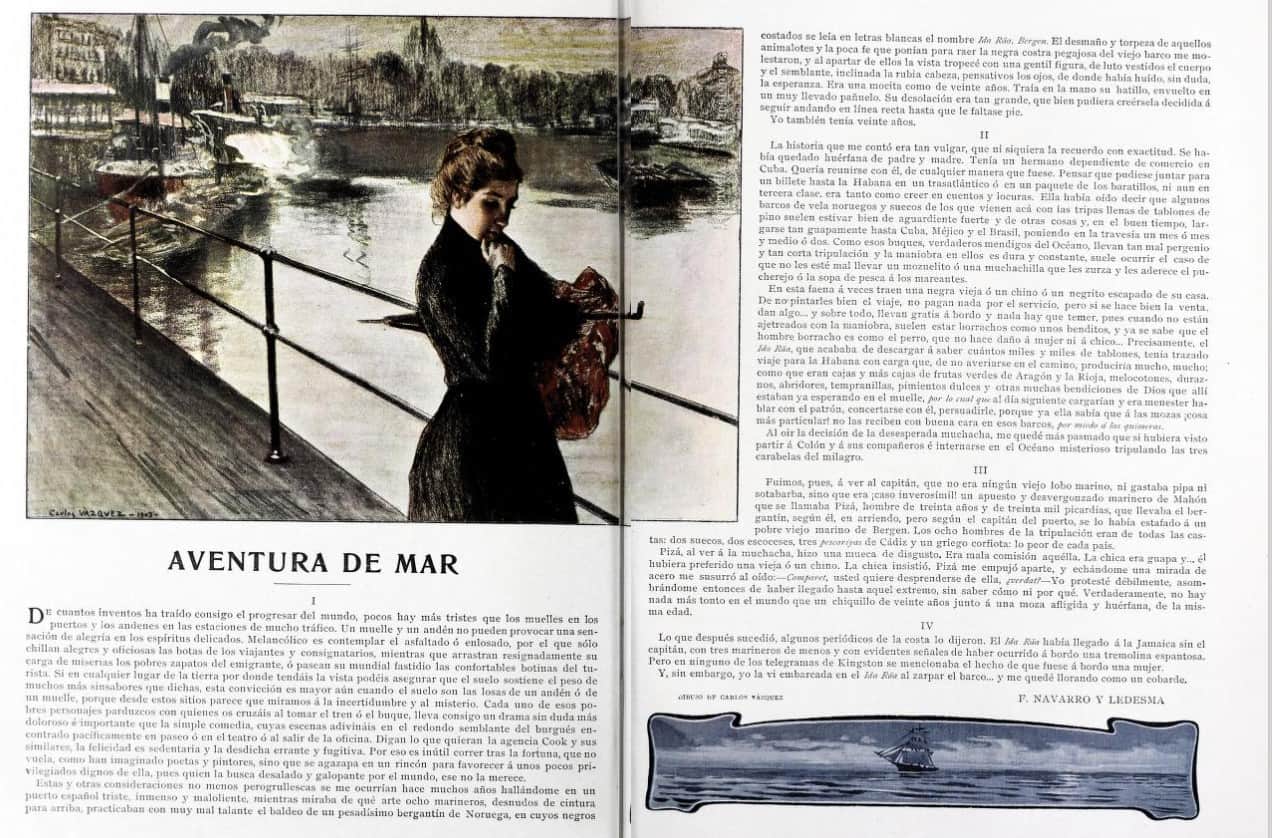 FITTING MANY PICTURES ON A PAGE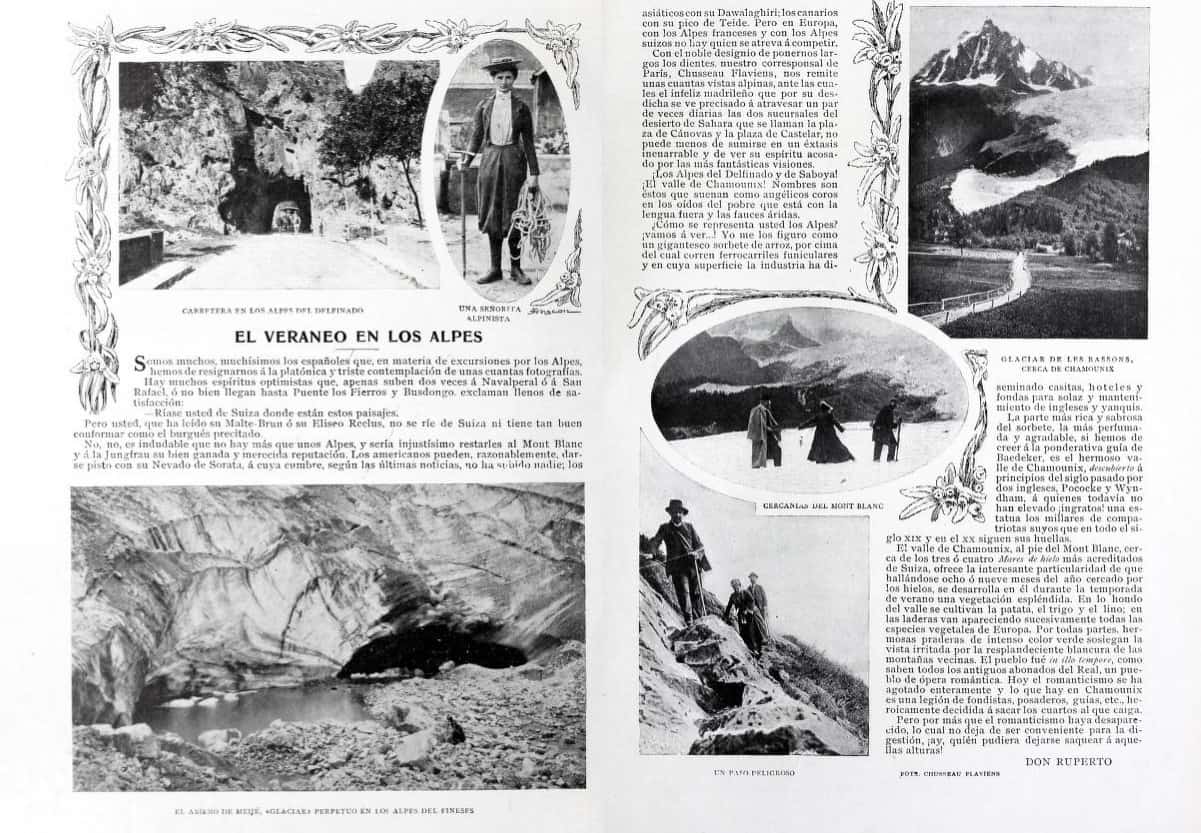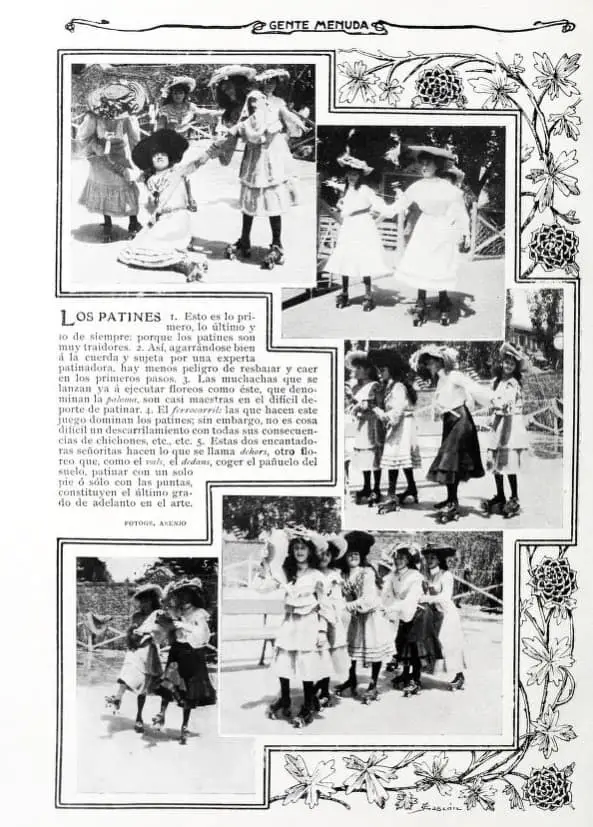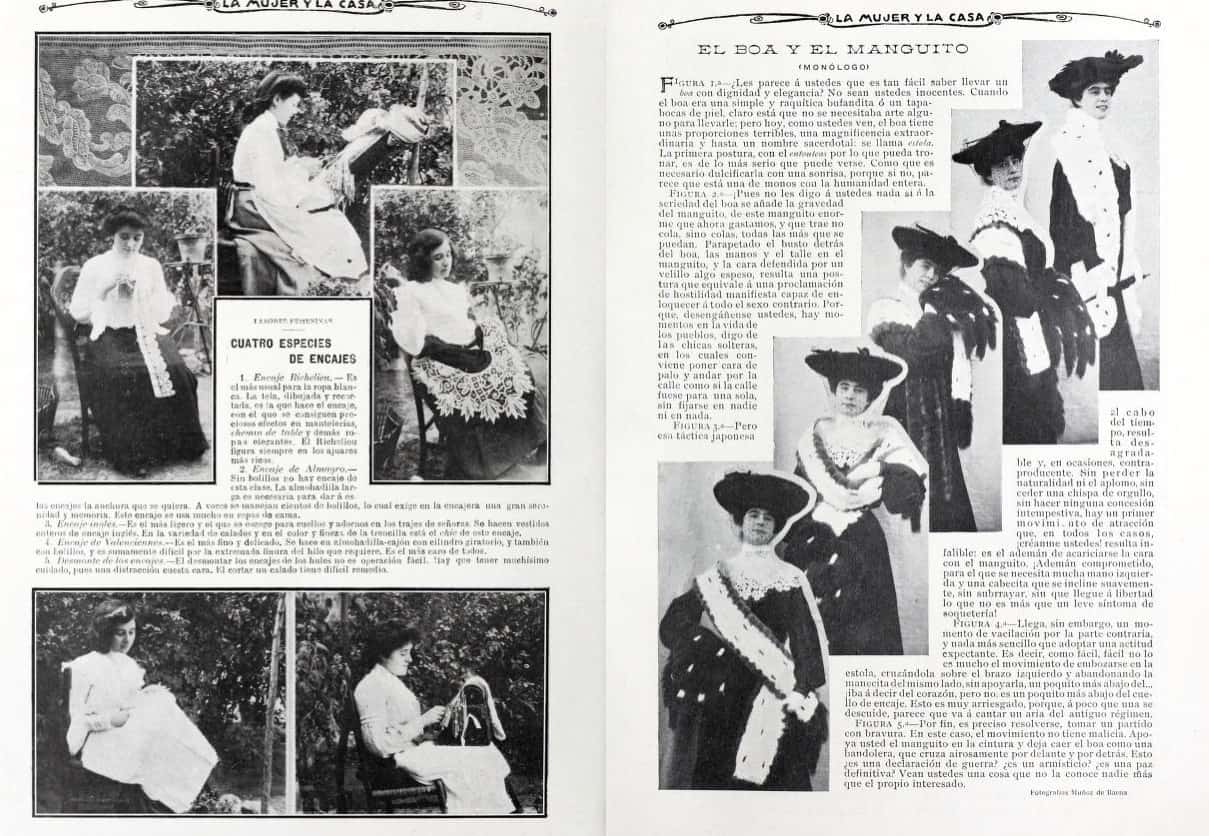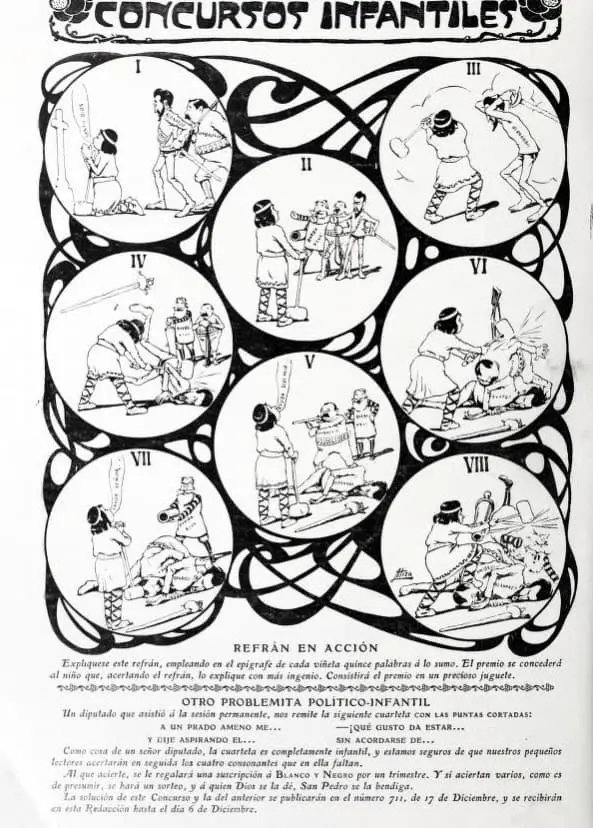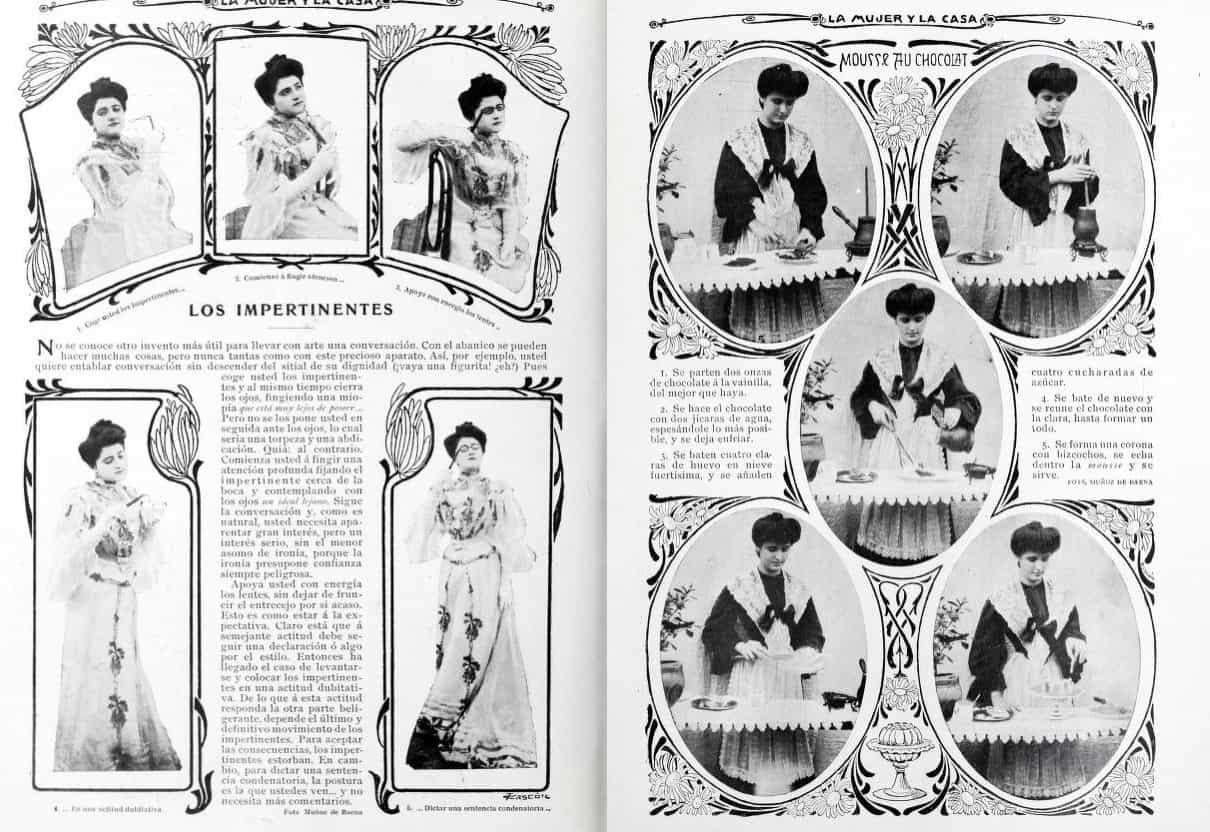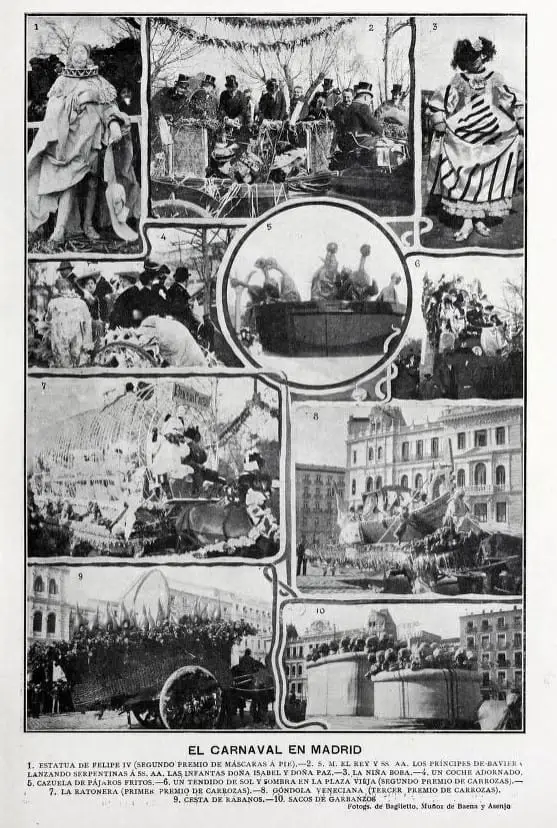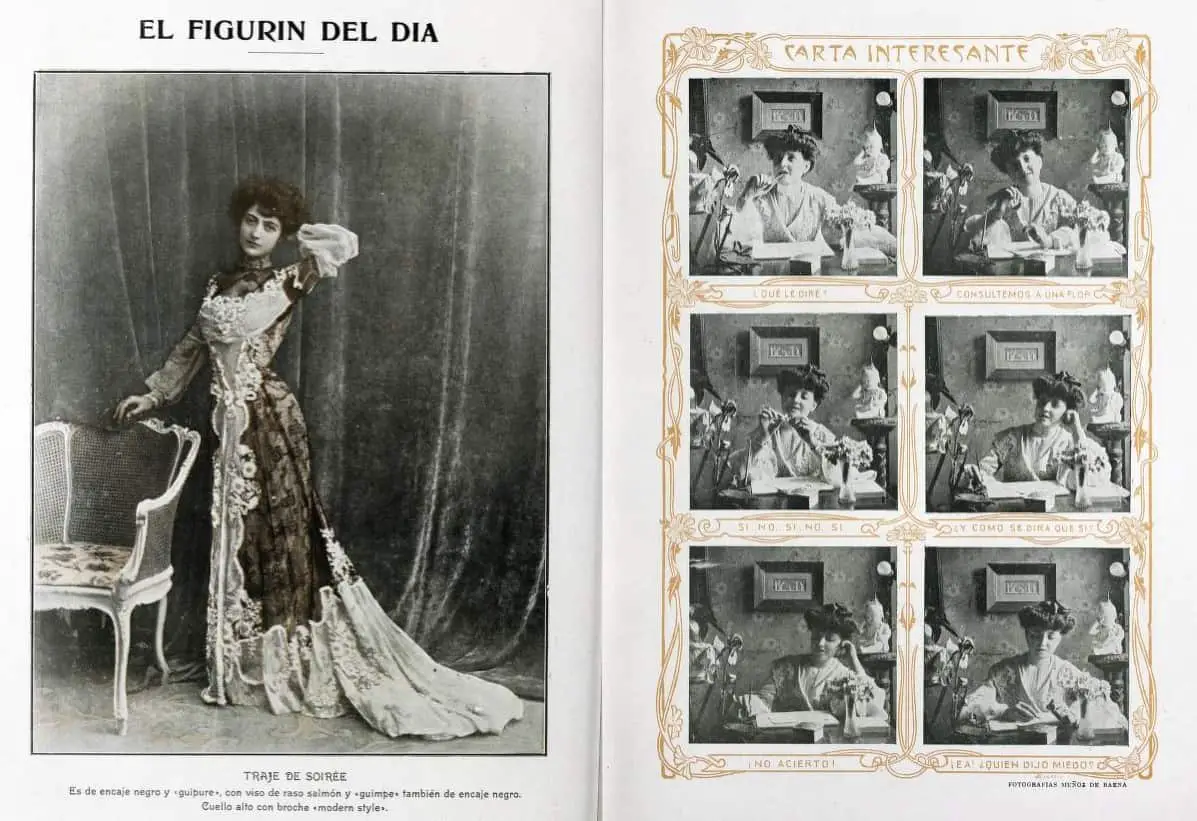 NEGATIVE SPACE
Although the art nouveau style is highly decorative, there was still negative space.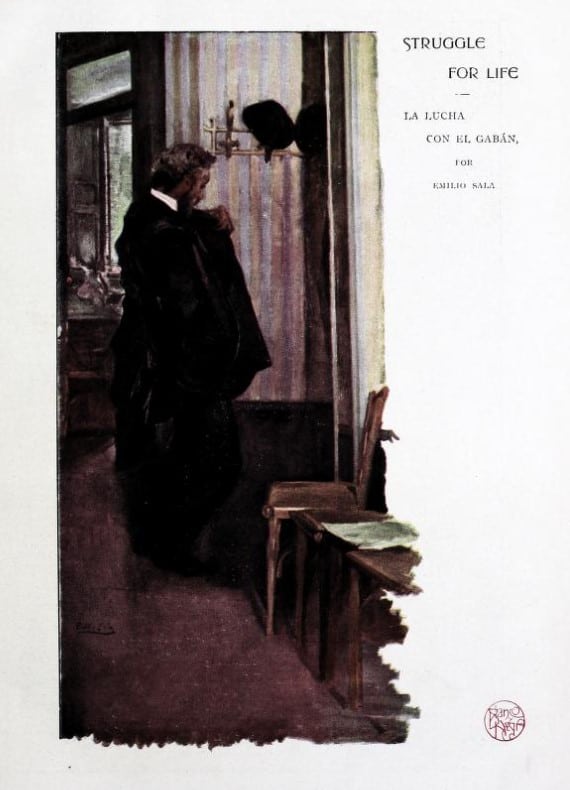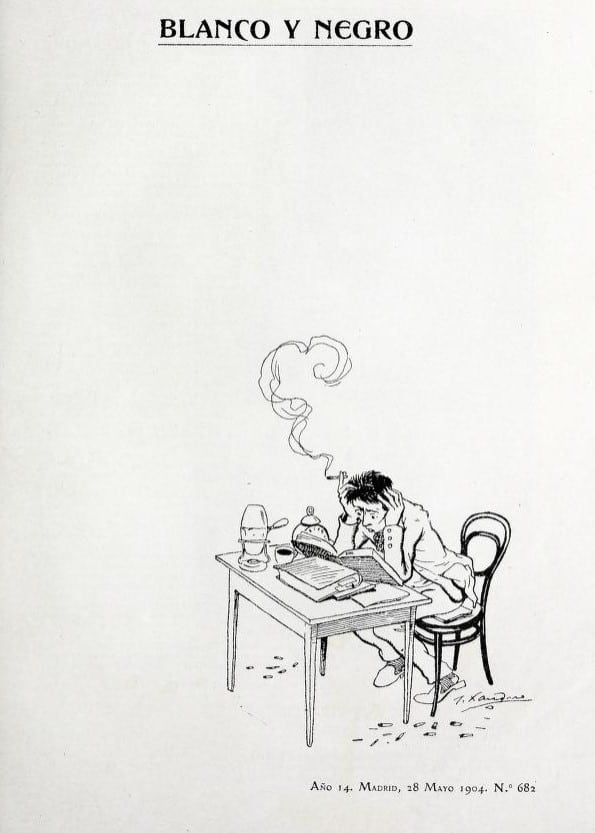 TEXT WRAPPING AND PLACEMENT
When text wrapping wasn't automatic, it looked like this.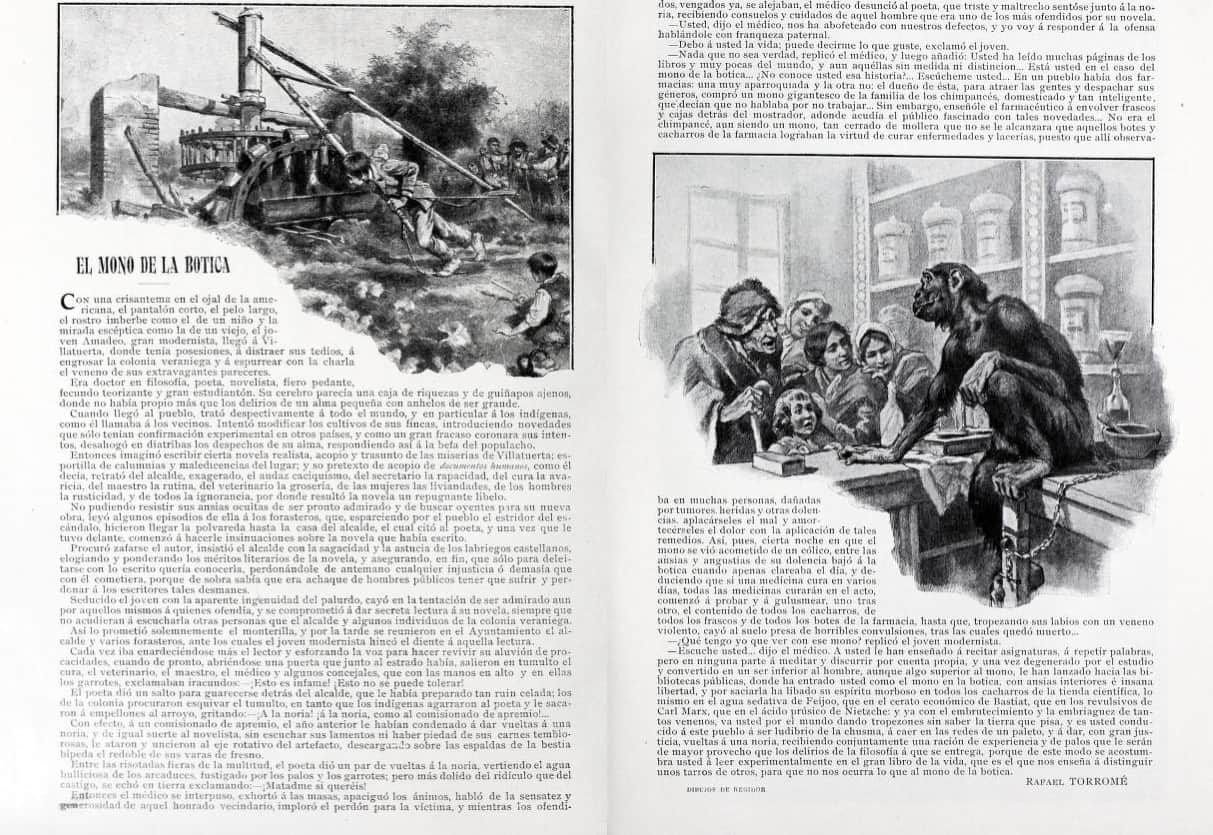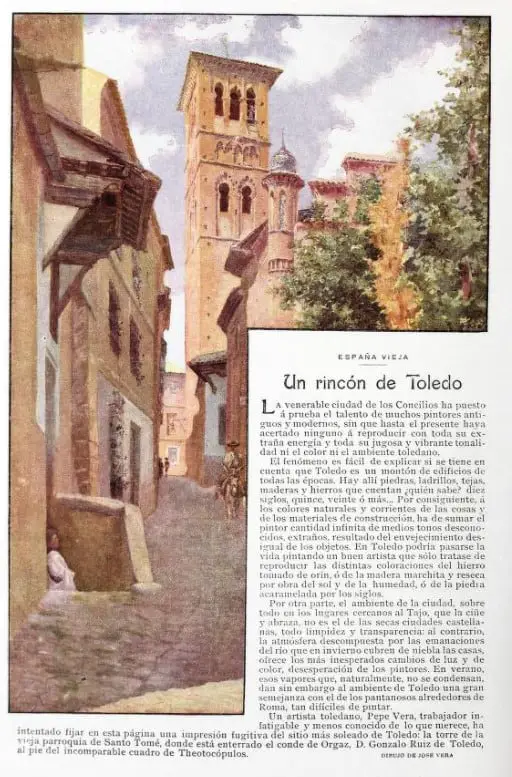 But occasionally you got something like this — a feat of typesetting.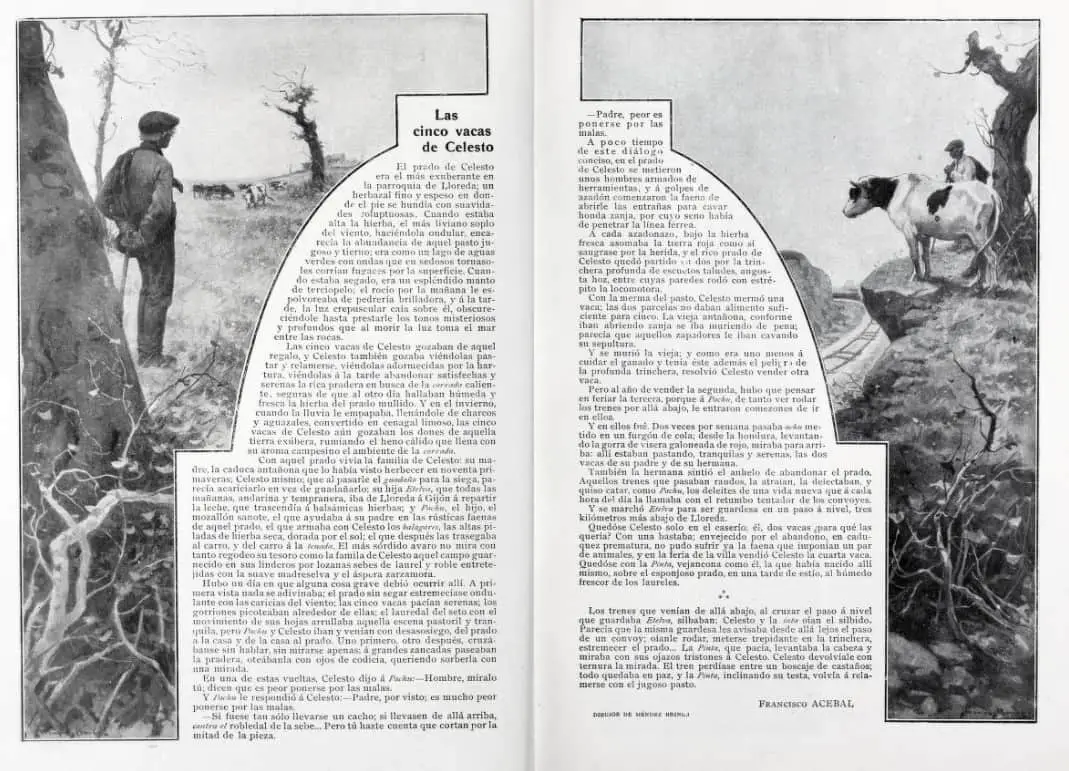 Sometimes a block of text would be imposed on top of a portion of art (or you'd get that impression, at least).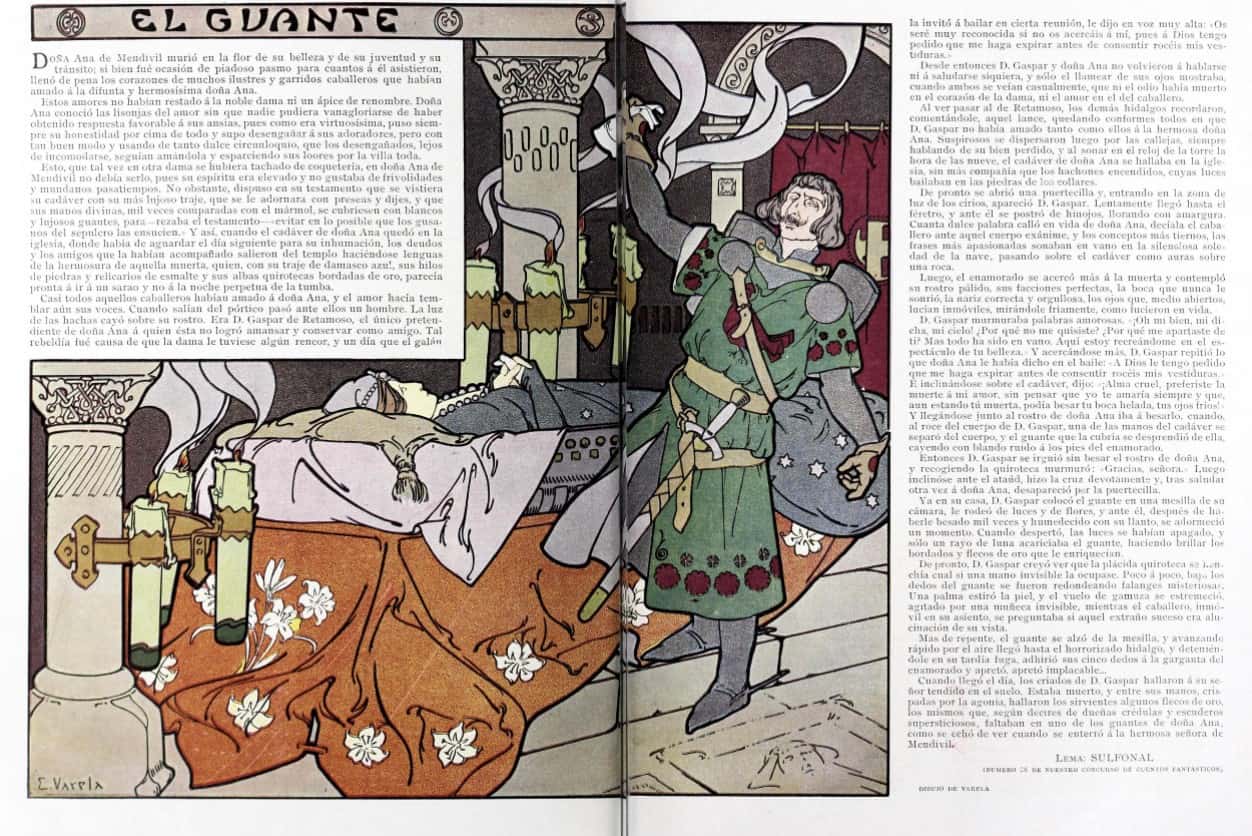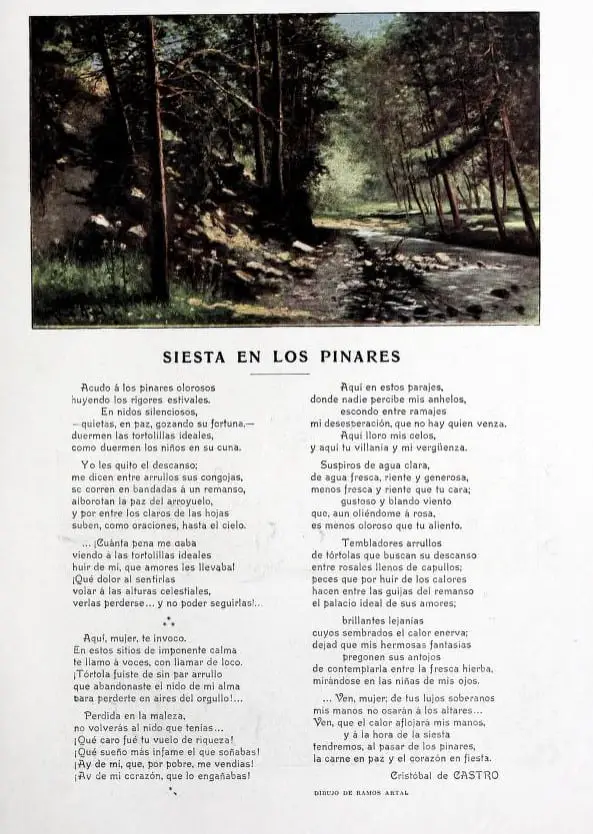 ART NOUVEAU COMIC STRIP CONVENTION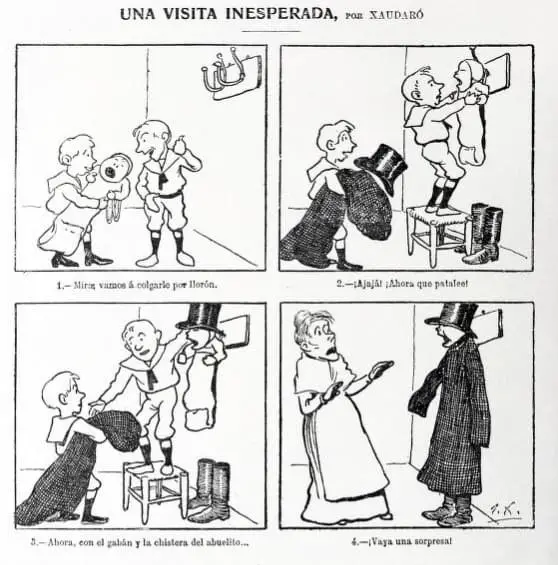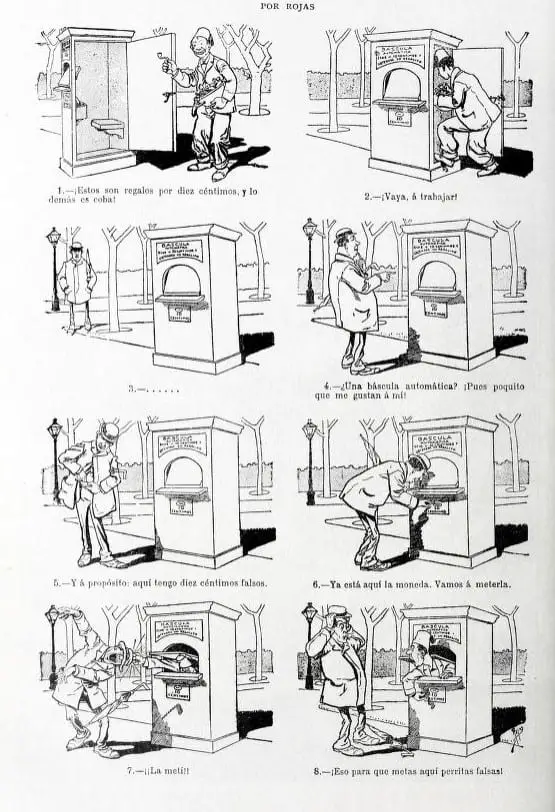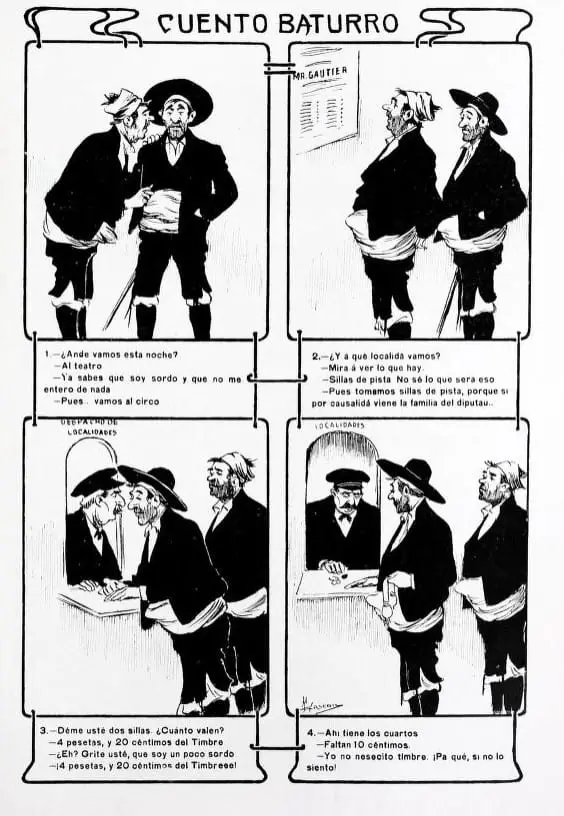 Header image made with Midjourney AI.